Valencia, the third largest city in Spain, offers many things to see and do to its visitors. Here are the best free things to do in Valencia for a budget friendly vacation here. As Valencia has a special mix of urban and beaches, the free attractions are spread across the city! Use this guide, part of the free travel guides series on this blog, when planning your trip to Valencia.
Beaches

It goes without saying that sunbathing and swimming are free. So take advantage of that on your next trip to Valencia. You can choose from one of the many beaches along the city's coastline. La Malvarrosa is the most famous beach (divided in a few sections).
You should also take in consideration, depending on where you are staying and on the weather in Valencia, other beaches such as Playa Sagunto, Playa de Pinedo, and Playa el Saler.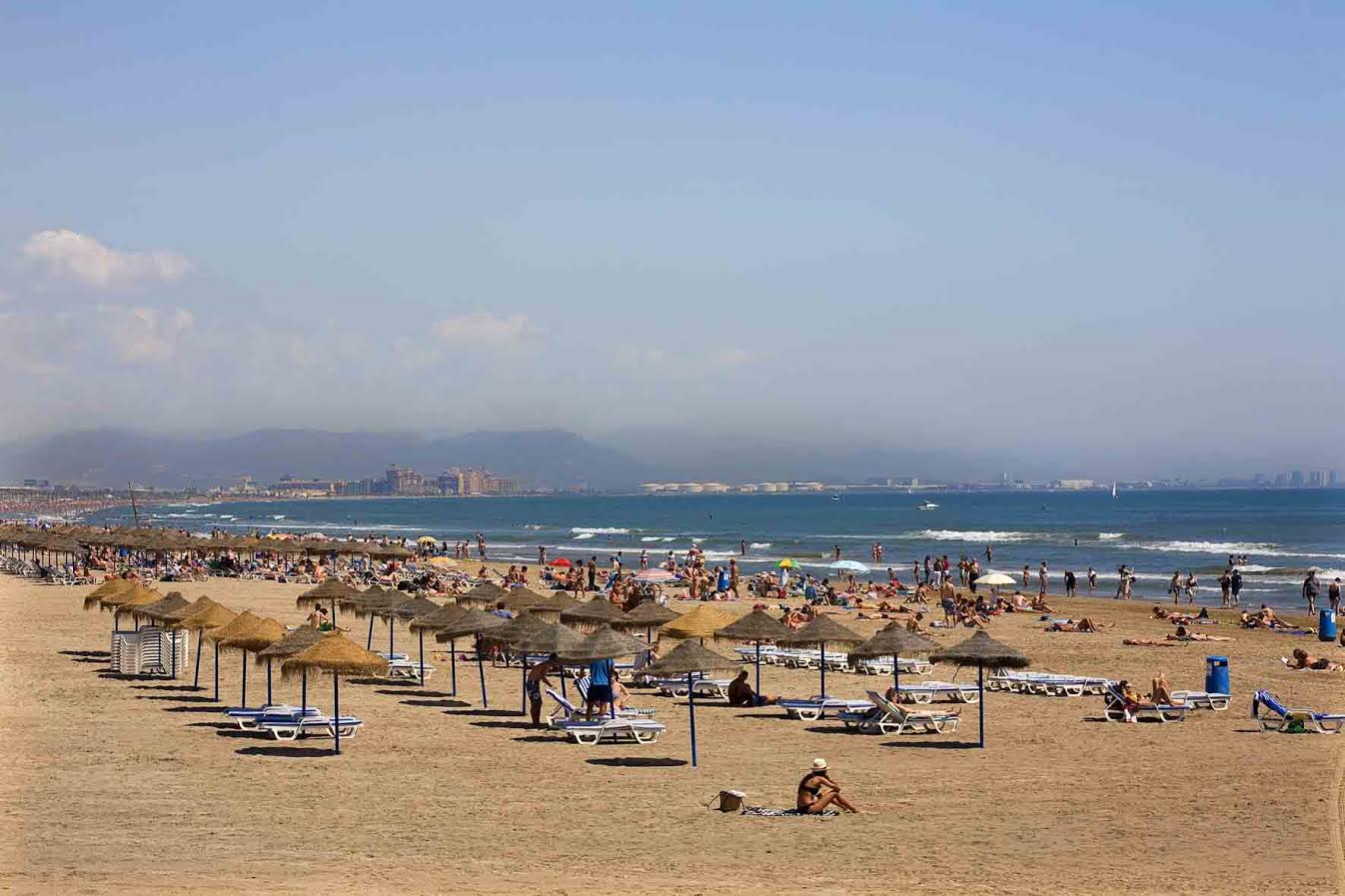 Valencia Cathedral – The Cathedral of the Holy Chalice
This is another important item on the best free things to do in Valencia list, and one that should be included in any Valencia guide. As the name suggests, this cathedral, built in 1262, is considered to be the place where you can admire the famous Holy Graal.
The cathedral is beautiful on the outside and on the inside, and, as it is a landmark of the city, you should make sure you check it out, even if only for a few minutes.
Albufera Natural Park
Albufera Natural Park is home to Spain's largest lake, Albufera, and a great place to see fauna and for birding. There are several ways to get here, including with the EMT 25 bus that only costs €1.50 per trip – and you can walk.
There is also a touristic bus, that will cost you more, but one that will take you on a long tour of the park – so it's up to you to choose the best option taking in consideration your budget.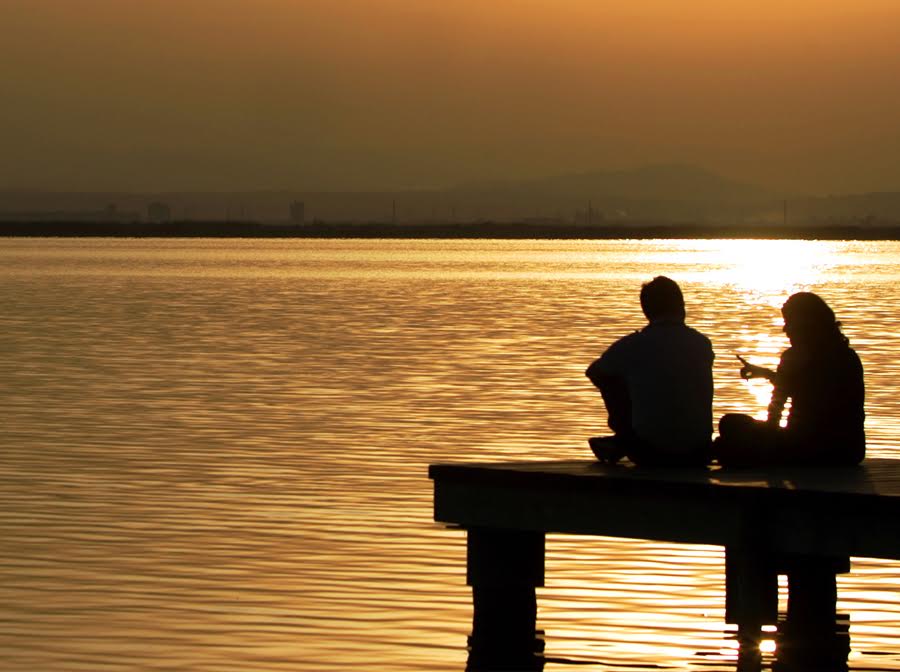 Fine Art Museum of Valencia
Art lovers will be happy to hear that there is a big museum with free entry. The Fine Art Museum of Valencia is a great opportunity to see works by famous Spanish artists like Velázquez, El Greco or Goya.
You'll learn a lot about local art and enjoy one of the best free things to do in Valencia in the same time!
Ayuntamiento (City Hall) and Plaza del Ayuntamiento
The building of the city hall is quite impressive. It is, in fact, made of two buildings and now houses a museum and official offices. You can go on a short self guided tour in the afternoon and admire a few of the rooms, while also enjoying a great view of the city.
As the building is really lovely, it should be on your Valencia travel itinerary and it is also one of the great free things to see in Valencia.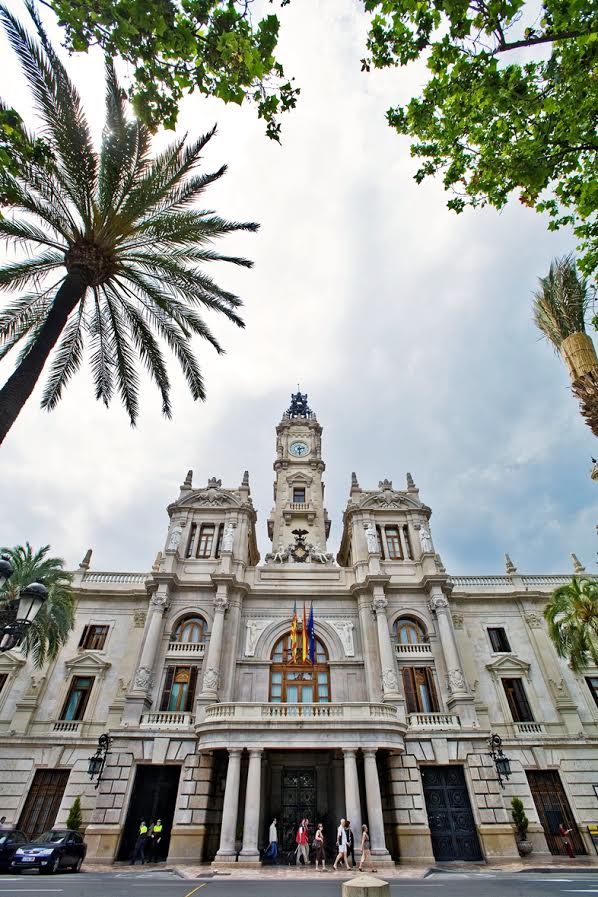 Old Town (Ciutat Vella)
Narrow winding streets await to be discovered. If you want to feel Valencia's vibe, you should stroll the streets of the Old Town (Ciudat Vella). Wonderful houses, historical buildings, some ruins of the old medieval city wall, and many people, all in one place! And all to be discovered for free!
Street art in El Carmen
A famous place among locals and tourists, El Carmen is a neighbourhood where you can see some of the local street art. If you are a fan of this type of art, you should definitely check it out, especially since it is considered one of the best free things to do in Valencia.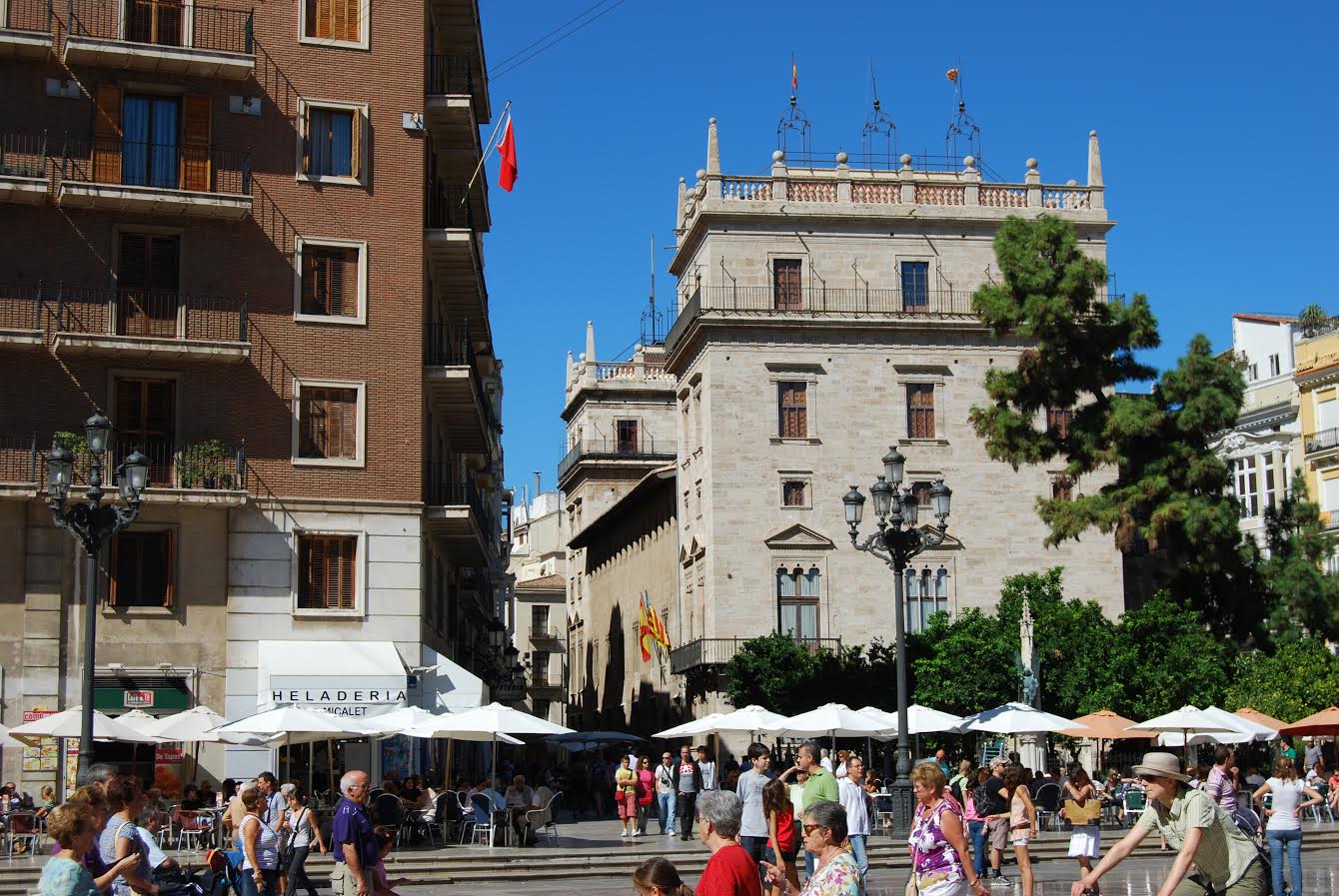 Central Market of Valencia
If you like to visit markets on your travels, then this one should be on your list. The Central Market of Valencia is free to visit and will get you a glimpse into the local life. Who knows, maybe you'll even buy something.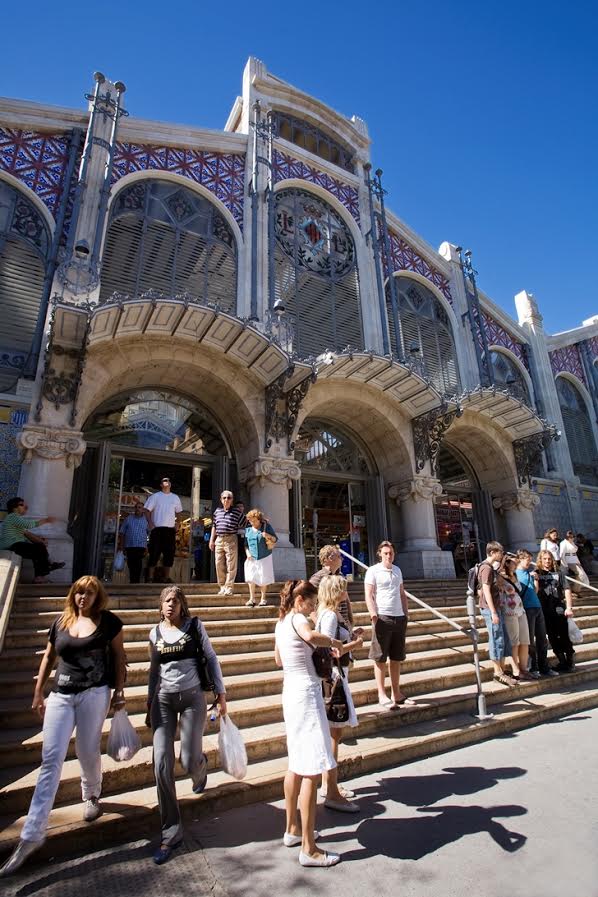 Turia River Bed Gardens
Valencia has a wonderful green space where the riverbed of the Turia (whose course was altered in order to avoid flooding). This is a great place to go for a walk and to unwind:)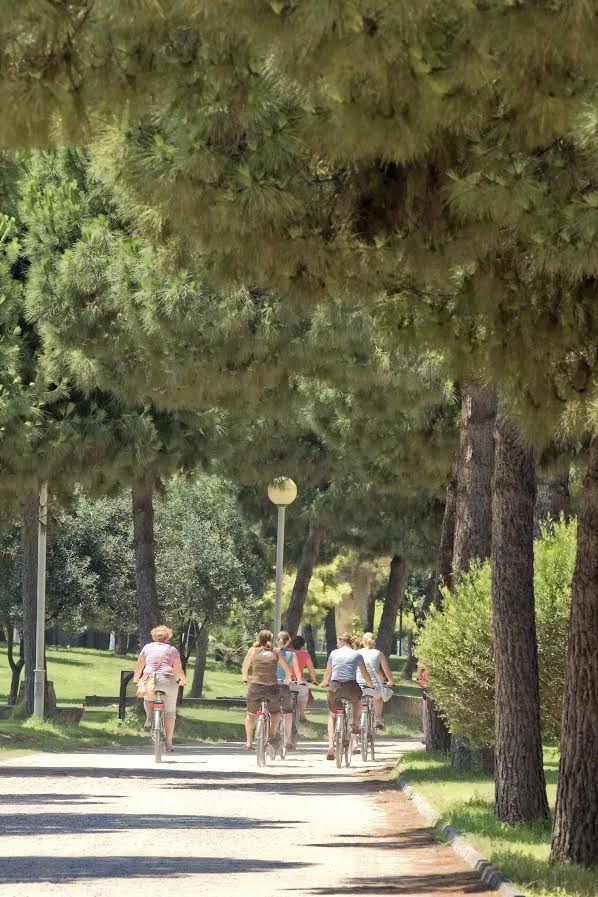 La Lonja de la Seda de Valencia (Silk Exchange)
This is a UNESCO World Heritage Site, a building erected between 1482 and 1533 and used for silk trade. It is a fine example of the late Valencian Gothic-style and has free entry.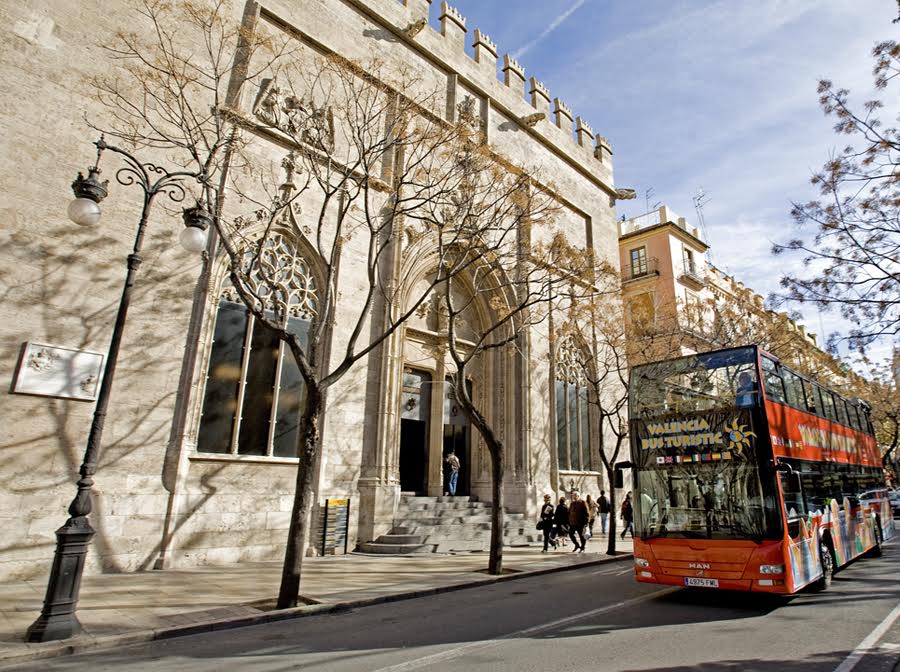 Fallas Festival
True, for this you'll have to be in Valencia from 15th to the 19th of March, but if you want to experience a local festival that has international admirers, then you could take in consideration planning a trip to Valencia early Spring.
The festival includes huge ninots – puppet/dolls. Each neighbourhood builds one and there is also a huge parade. And a fire 😉 Sounds like fun to you?
These are the best free things to do in Valencia. As you can see, there are plenty available year round, so a trip here will enchant you in many ways and be friendly with your budget!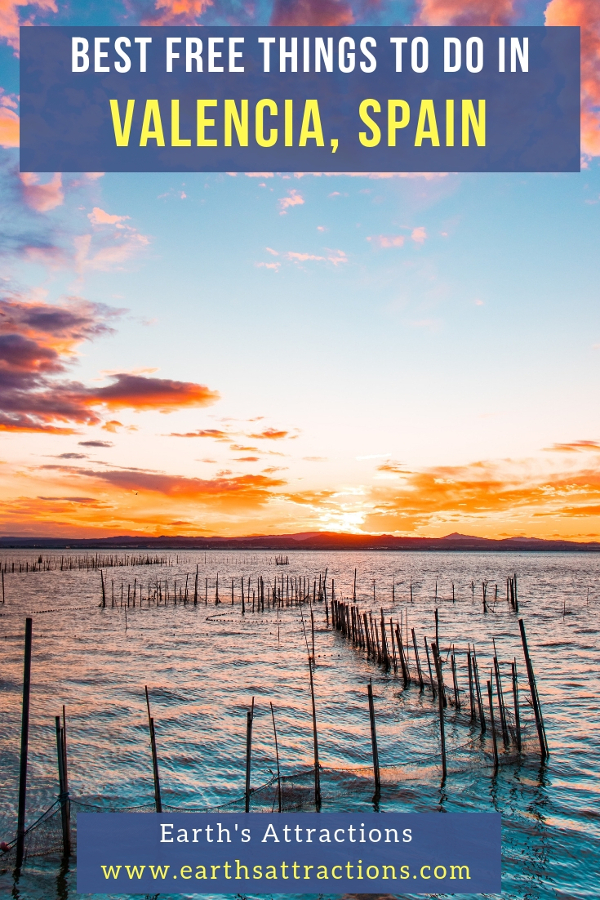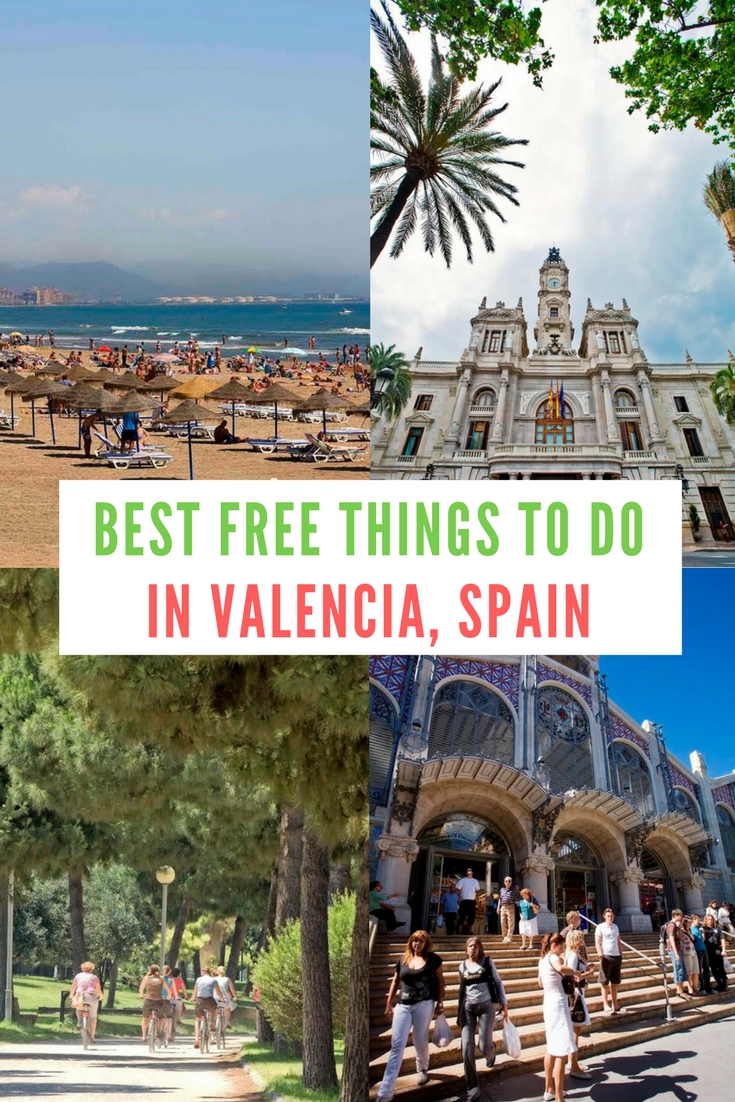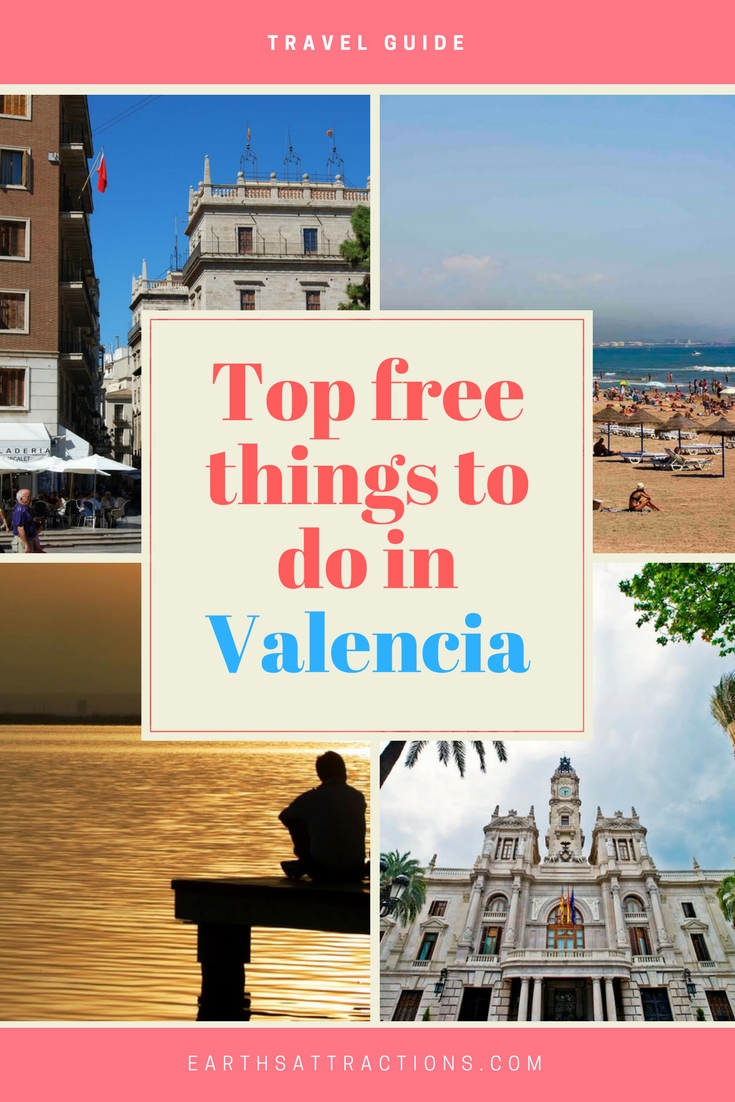 photo source for pin 1