The landscapes of Tasmania will take your breath away. For a small island, it has a big list of must see natural wonders. Both the west and east coasts lay claim to stunning scenery and pockets rich with wildlife that are a nature lover's dream. Here are some treasures waiting to be discovered as you tour Tasmania.
The Tarkine
The Tarkine Forest Reserve is nestled in Tasmania's north-west and is home to an abundance of wildlife including echidnas, wombats, possums, and the iconic Tasmanian Devil. It has rainforests, sand dunes, beaches and coastal heaths to explore, and the scenery won't disappoint. There is also a rich history and the area holds deep importance to the Tasmanian Aboriginal people, depicted by time worn artefacts and rock engravings that are found here.
Cradle Mountain
Presiding over Cradle Mountain-Lake St Clair National Park is Cradle Mountain itself, the towering jewel in the crown of this impressive landscape. In its shadow there are plenty of trails to explore the wilderness on foot. You'll be wowed by gorges, forests, grasslands and lakes (like the pretty Dove Lake and Lake St Clair). You can choose from lighter walks to more challenging tracks, all rewarding with breathtaking scenery and a beautiful sense of being surrounded by nature.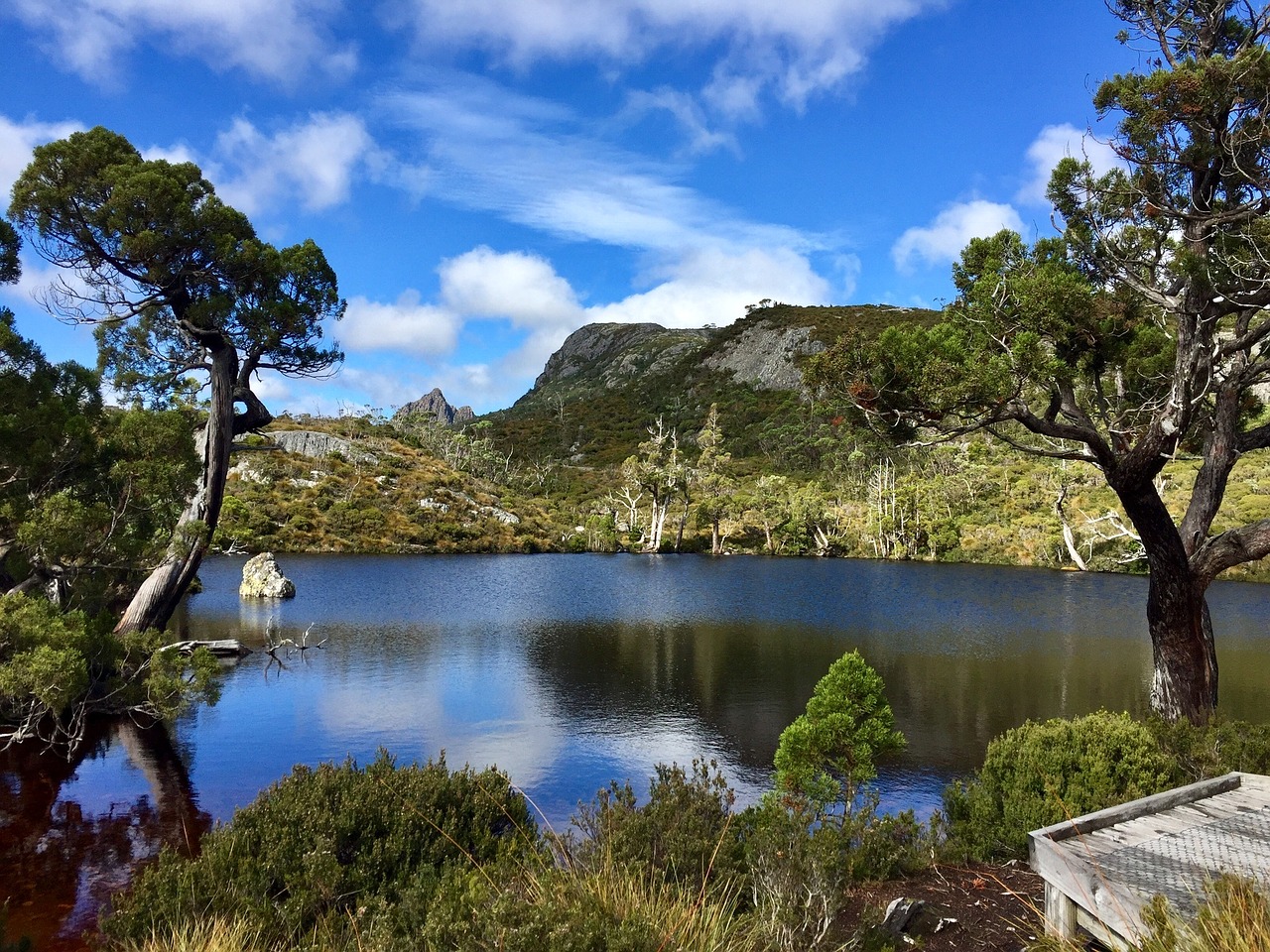 The Gordon River
Winding its way from Tasmania's west coast deep into a lush ecosystem of ancient pines is the Gordon River. Its still surface is known for the reflections that dance across it, mirroring the towering trees that flank the water's edge. There are over 800 species of flora that call these forests home, including Huon Pines that have clung to the banks for over 2000 years. You can take a Gordon River cruise to watch the world go by and see this pocket of it in all its glory.
Russell Falls
Sitting in Mt Field National Park is Tasmania's most photographed waterfall. Russell Falls tumbles over two ridges which are flanked by tall ferns and surrounded by enchanting forests. A perfect setting for such a picture perfect scene. You can get here with an easy 20 minute walk through the pretty forest which sits just over an hour from Hobart.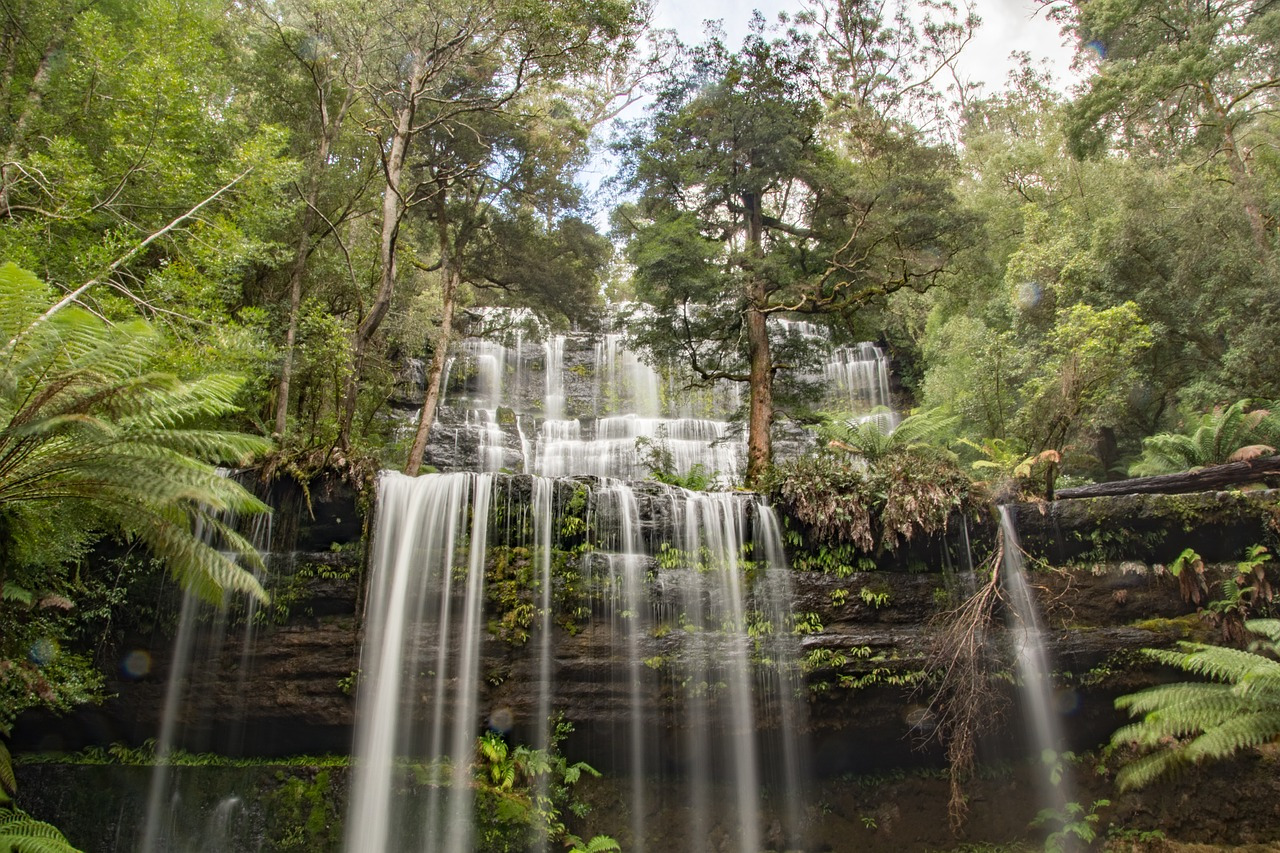 Bruny Island
There is no shortage of natural beauty on Bruny Island. You can explore by foot along one of the many bushwalking tracks, jump on a cruise to take it all in from the sea or don a snorkel to check out the beauty beneath the clear water. You'll share the island with fur seals, fairy penguins, echidnas and white wallabies and if all the exploring leaves you a little thirsty, Australia's southernmost vineyard also calls Bruny Island home.
Maria Island
Maria Island lies off Tasmania's east coast and is a nature lover's dream. There are no cars on the island and the abundant wildlife is free to roam along the paths and through the lush bushland. There is a 20 kilometre long (12 mile) sanctuary for protected species, and the isolation provides the perfect environment for these animals to thrive – and it is no wonder they love to call this place home! Along with the bushland and forests you can also check out the intriguing facades of the Painted Cliffs and Fossil Cliffs, adorned with fossilised sea creatures.
Freycinet National Park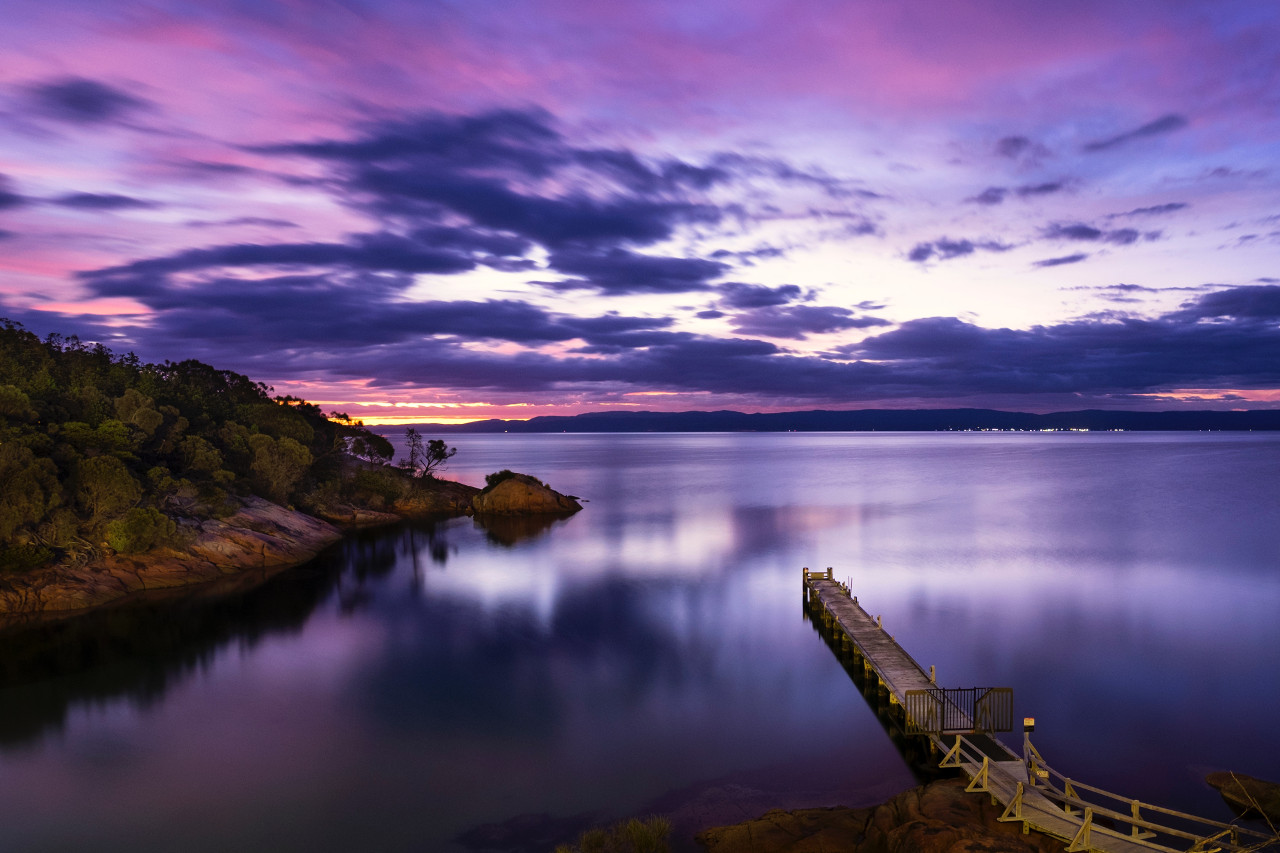 Decorated with pink granite peaks and white sand beaches, much of the Freycinet Peninsula was declared a national park in 1916. The Tasman Sea sprawls before it, framing the coastline with blue and turquoise hues. This shimmering water fills the goblet shaped Wineglass Bay – you can drink in the views from the coastline or dive into the pristine water to find a whole other (and equally impressive) world below.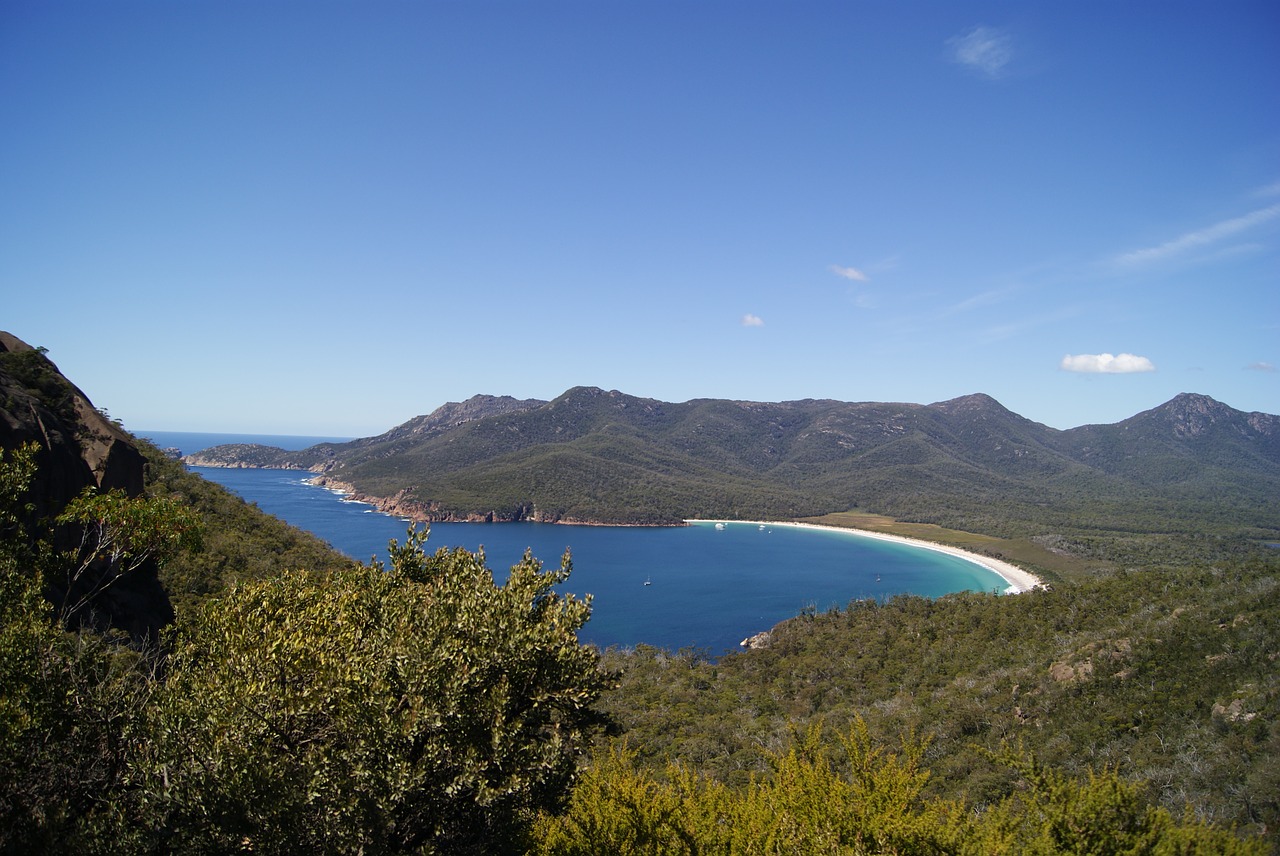 Bay of Fires
Vibrant lichen set the boulders of the Bay of Fires alight with colour, the orange hues contrasting the turquoise water and white sand. Stretching between Binalong Bay and Eddystone Point, the Bay of Fires boasts a stunning coastline with pretty alcoves and swimming holes. Hop along the granite rocks and check out the rock pools and carved rocks left behind by the ebb and flow of the waves.