Planning your Christmas holiday already? In that case, you're in luck as this article presents you the best Christmas vacation destinations!
You'll find the best Christmas destinations in the world, perfect for a festive holiday!
So, are you ready for a holiday vacation? Even if you've had the best time ever this year, you and your family can use some time to rest, relax and enjoy life in another city for a little while. For example, during December, Prague is the go-to place for the holiday. Prague is the capital of the Czech Republic.
During the holiday, the city is turned into a winter wonderland that you must experience at least once. There are twinkling lights everywhere on the medieval architecture there. In fact, most of the attractions are free to visit during the holiday season.
Here are some other Christmas vacation spots you may want to visit as opposed to staying home for the holidays:
Outside the United States
Like Prague, there are some other cities outside the United States that have beautiful, festive holiday seasons. Here is a small sample:
Reykjavik
Do you love winter? You'll love spending time in Reykjavik. Icelanders don't believe in the traditional Santa Claus. Instead, there are 13 Yule lads who hand out gifts.
However, Santa Claus can find any kid that been nice for the year! Reykjavik is always full for holiday spirit in December. You can spend time eating a seasonal meal of pungent fish (fermented skate). Ice skating at the festive Ingolfstorg Square is something you can't miss. Spending Christmas in Reykjavik will be an interesting experience.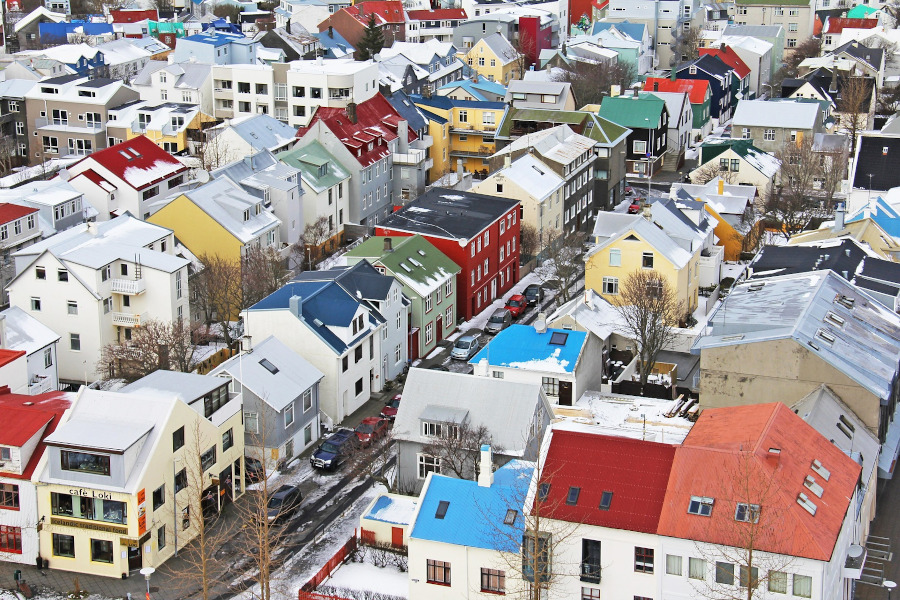 Vienna
Vienna, located in Austria, is full of Christmas markets. You'll find plenty of presents for your gift exchange while you enjoy all that the city has to offer.
As you know, Vienna is one of the cities that I love – and I already presented you my favorite places in Vienna. While visiting Vienna, you may also consider taking one of the amazing day trips from Vienna.
One thing is clear: you won't be bored in this city, as there are 50 things to do in winter in Vienna, perfect for all tastes and preferences!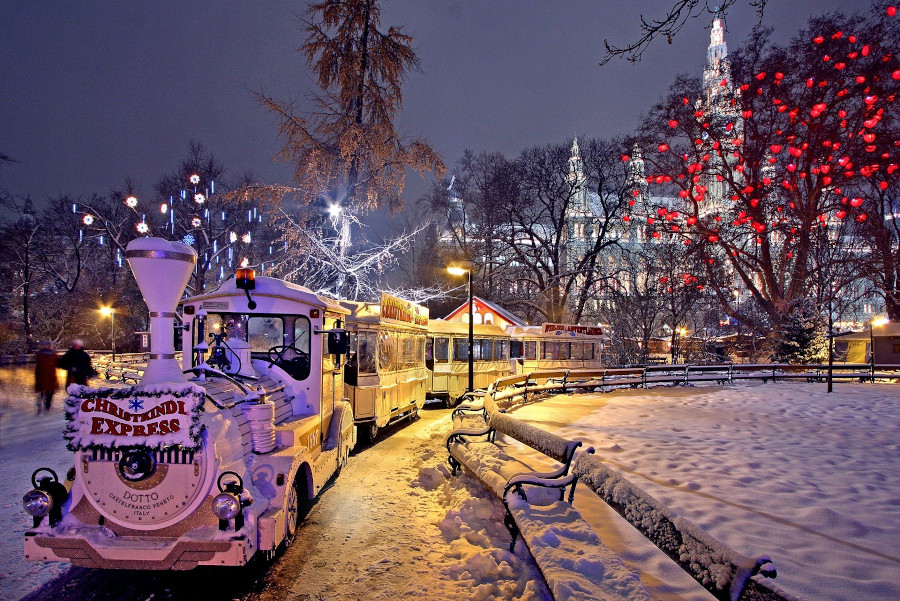 London
You'll never run out of things to do in London. You can visit a 19th-century Christmas at the Charles Dickens Museum, meet Father Christmas at Royal Albert Hall, or buy some gifts at Camden Market.
These are just a few things you can do while on Christmas vacation in London.
If you want to explore London like a local, visit some of the interesting hidden gems in London or go to one of the amazing museums in the city.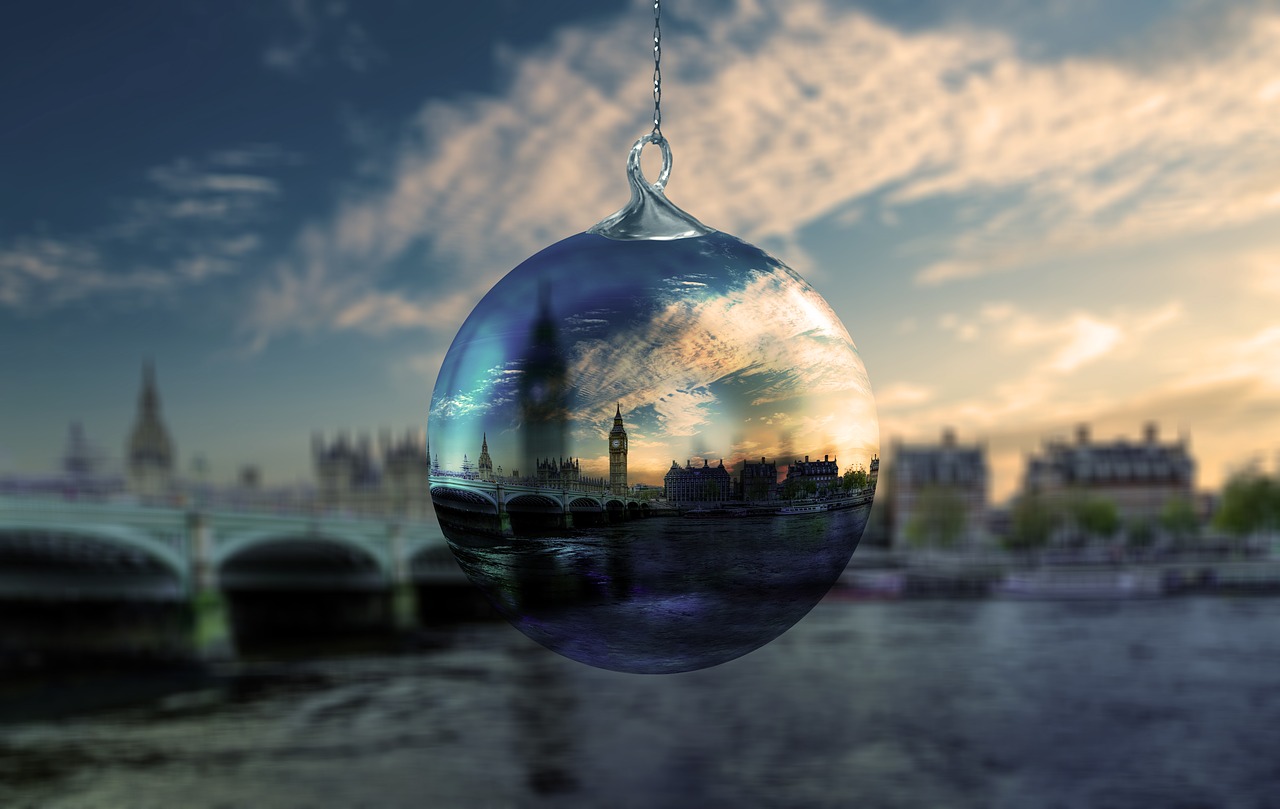 Amsterdam
If you want to take a visit to The Netherlands, choose Amsterdam. You'll emerge yourself in holiday spirit no matter where you go in the city. Amsterdam has a light festival each year that you'll love and great museums.
The light festival stretches from the city's famous canals to the city's center. Hang out in a pub for some Dutch pancakes or apple pie.You'll adore your Christmas vacation in Amsterdam.
If you want to practice the language there, Dutch for pancakes is poffertjes and apple is appeltaart.
San Miguel de Allende
Ready for a super long vacation? Well, look no further than San Miguel de Allende. The city has cobblestone streets and breathtaking architecture. The city adds seasonal touches like lights to infuse the city with a little holiday spirit. You'll love the number of celebrations that take place here throughout the month of December.
Quebec
Not everyone from the US wants to travel across the pond for the holidays. That is completely understandable! How about taking in some European flair north of the border in Quebec?
In December, you'll experience the winding streets in Old Quebec and the beautiful stone buildings that are breathtaking. The city decorates for the holiday season.
You and your children can even meet Santa. Here's a hint: Santa hangs out in the Petit Champlain District. You can also ice skate at Place D'Youville. Quebec is one of the best Christmas destinations as you'll easily discover once you go there during the festive season.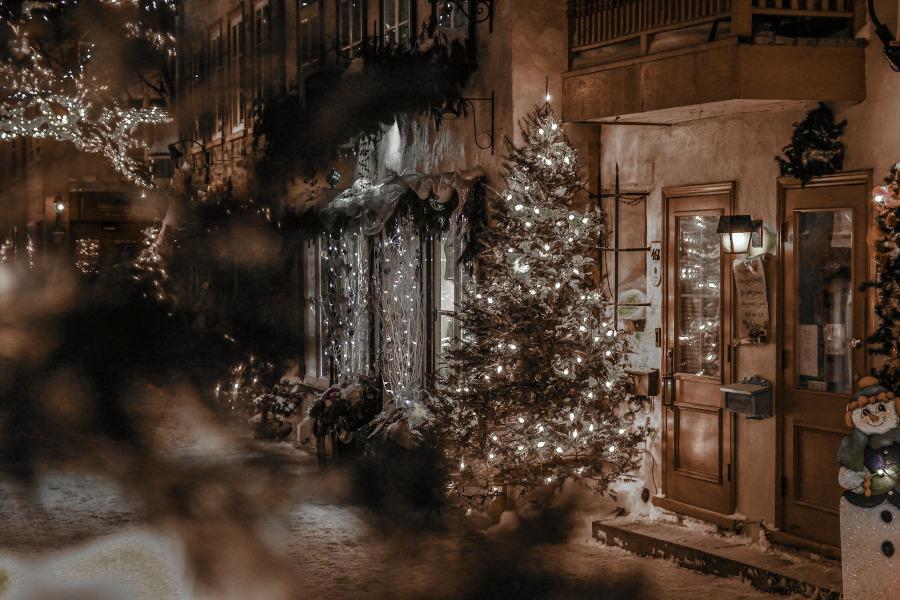 Inside the United States
You can go anywhere in the world, but maybe you prefer to stay close to home. That may be the coolest choice depending on what you like to do on vacation. Here are a couple of options for you to consider:
Park City
Where can you stay inside where it's warm and look at the snow (besides home)? Park City. Located in Utah, Park City is full of festive things to do during Christmas time.For example, there are the singalong shows at the city's Egyptian Theatre.
You can't miss the most memorable event of the Christmas season, the Christmas Eve Torchlight Parade. It's fantastic. Ski and snowboard instructors are ready to help you learn either sport (without harming yourself).
New York City
Why not go to the place that never sleeps during Christmas? The Big Apple knows how to showcase the holiday spirit. There's the New Year's Eve ball drop and Times Square celebration each new year. Taking a New York City Christmas vacation at least once in your lifetime is a must!
Take pictures of the Rockefeller Center Christmas Tree lighting and of the Bergdorf Goodman window display. Your options are endless.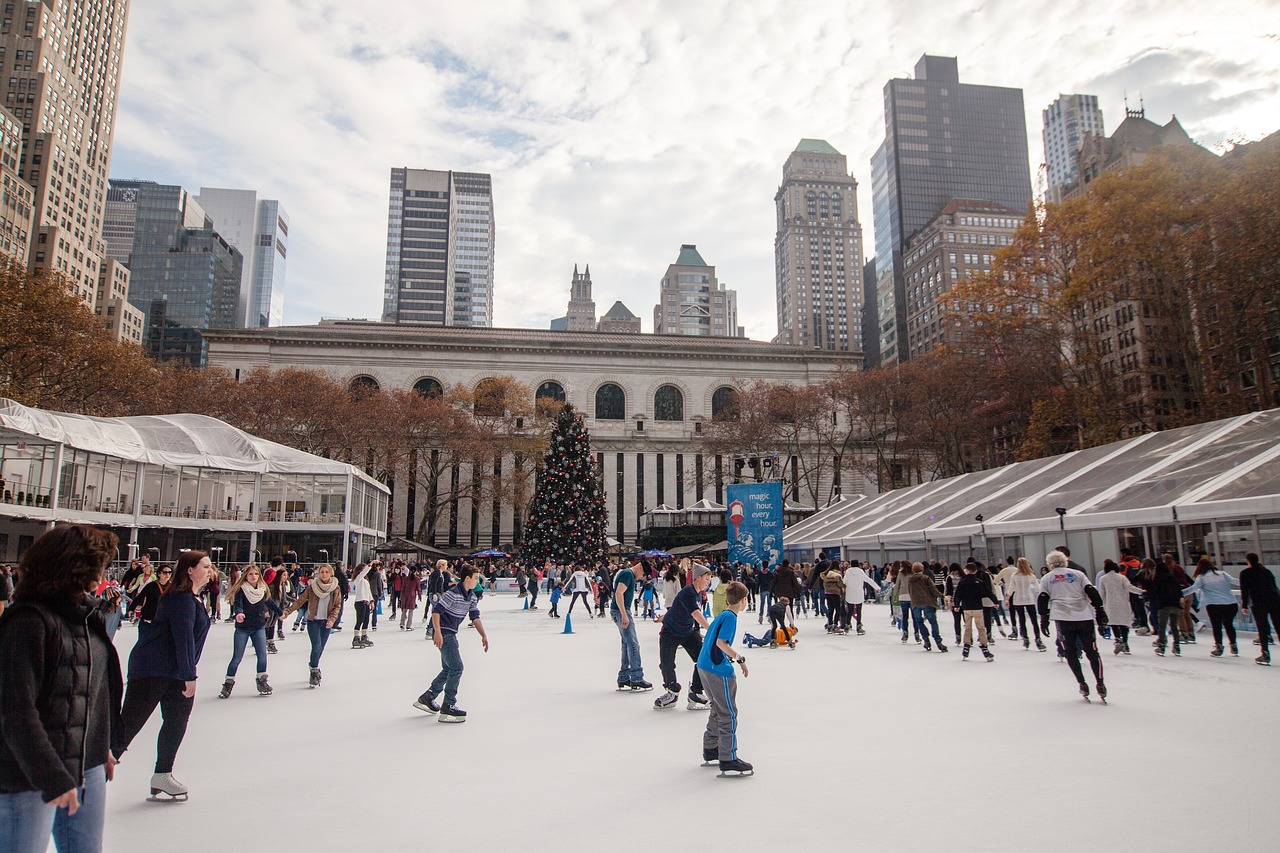 Taos
Maybe you love Christmas, but can do without the cold, bitter cold weather. That's totally understandable. Taos, located in New Mexico, is the perfect vacation spot. It is about 70 miles north of Santa Fe. Yes, you'll see snow-covered adobe buildings that make it feel like you're inside a snow globe, but it is a beautiful sight.
Go to the Taos Folk pop-up store. Spend some time at the numerous events held in the city, such as the bonfires on Bent Street. The bonfires feature traditional Aztec dancers. What a way to enjoy the holiday season!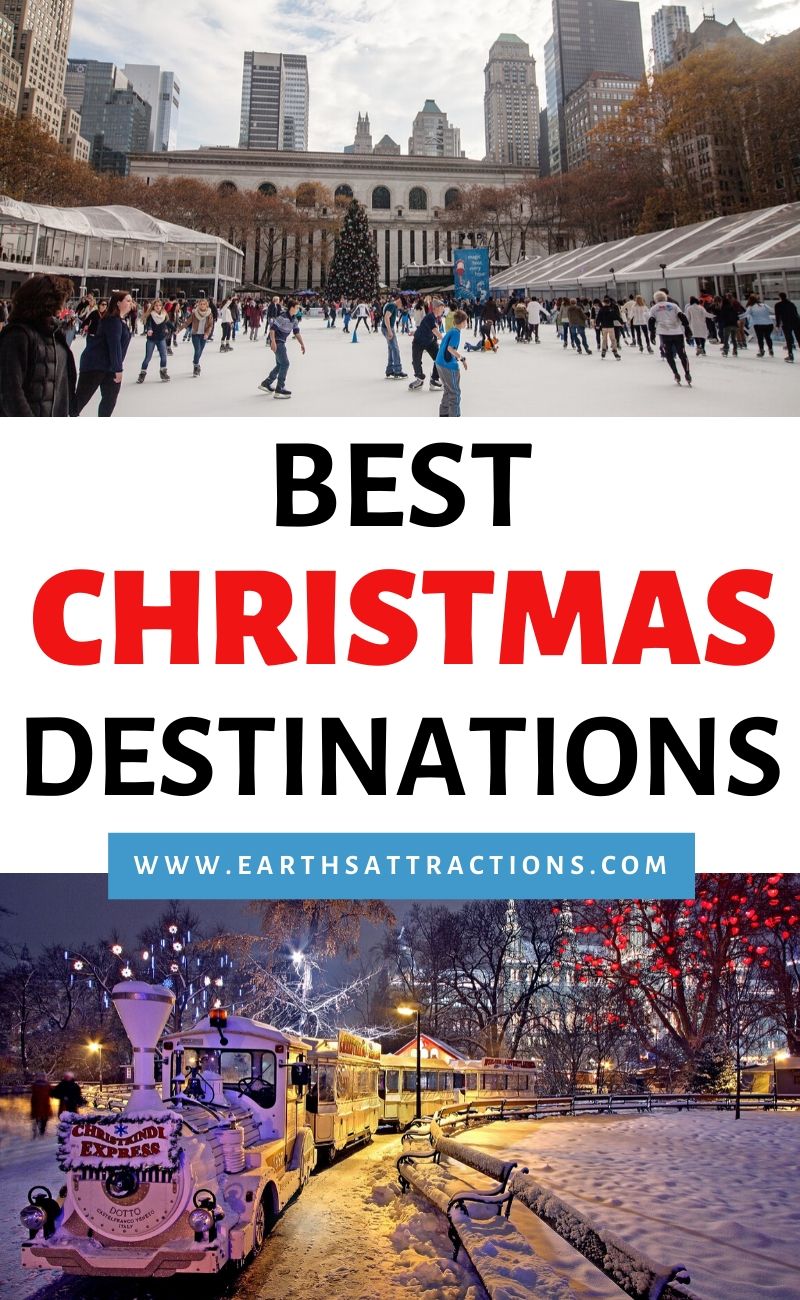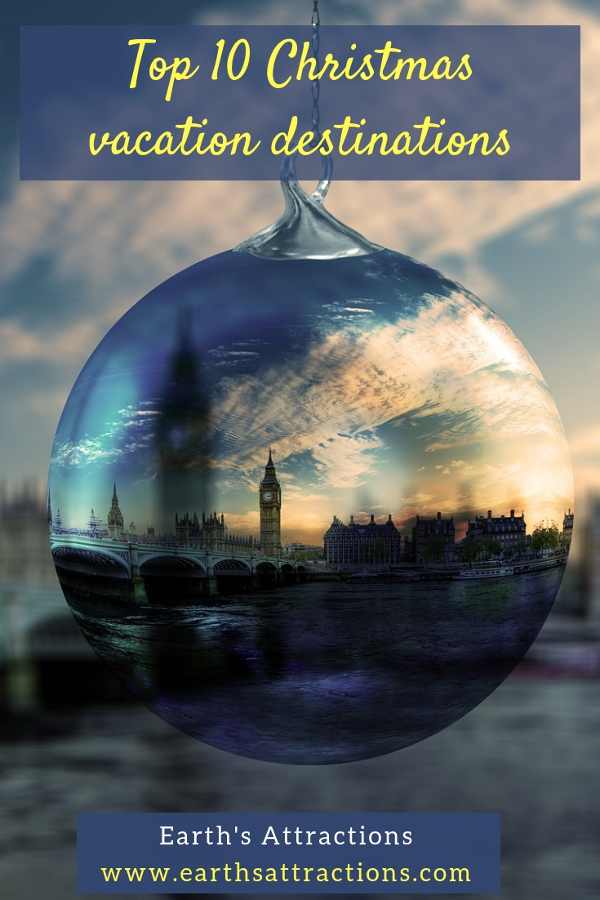 the images are from Pixabay