Amsterdam is a very popular city in Europe and one of the safest cities in the world. It has numerous attractions, lovely architecture, great food, which makes it a perfect destination for a citybreak in Europe, or for a longer visit that will allow you to see all of it. In our free travel guides series, we are presenting you a local's guide to Amsterdam written by Gabby Grow from the Boarding Call.
This complete travel guide to Amsterdam includes the famous attractions in Amsterdam, off the beaten path things to see in Amsterdam, where to eat in Amsterdam, hotels in Amsterdam, and tips for this city. Read also this great infographic with quirky things to do in Amsterdam in order to include as many wonderful places to visit here as possible.
Also, we have a list of the UNESCO World Heritage Sites in Amsterdam. We liked this article with unusual facts about Amsterdam too!
A local's guide to Amsterdam, The Netherlands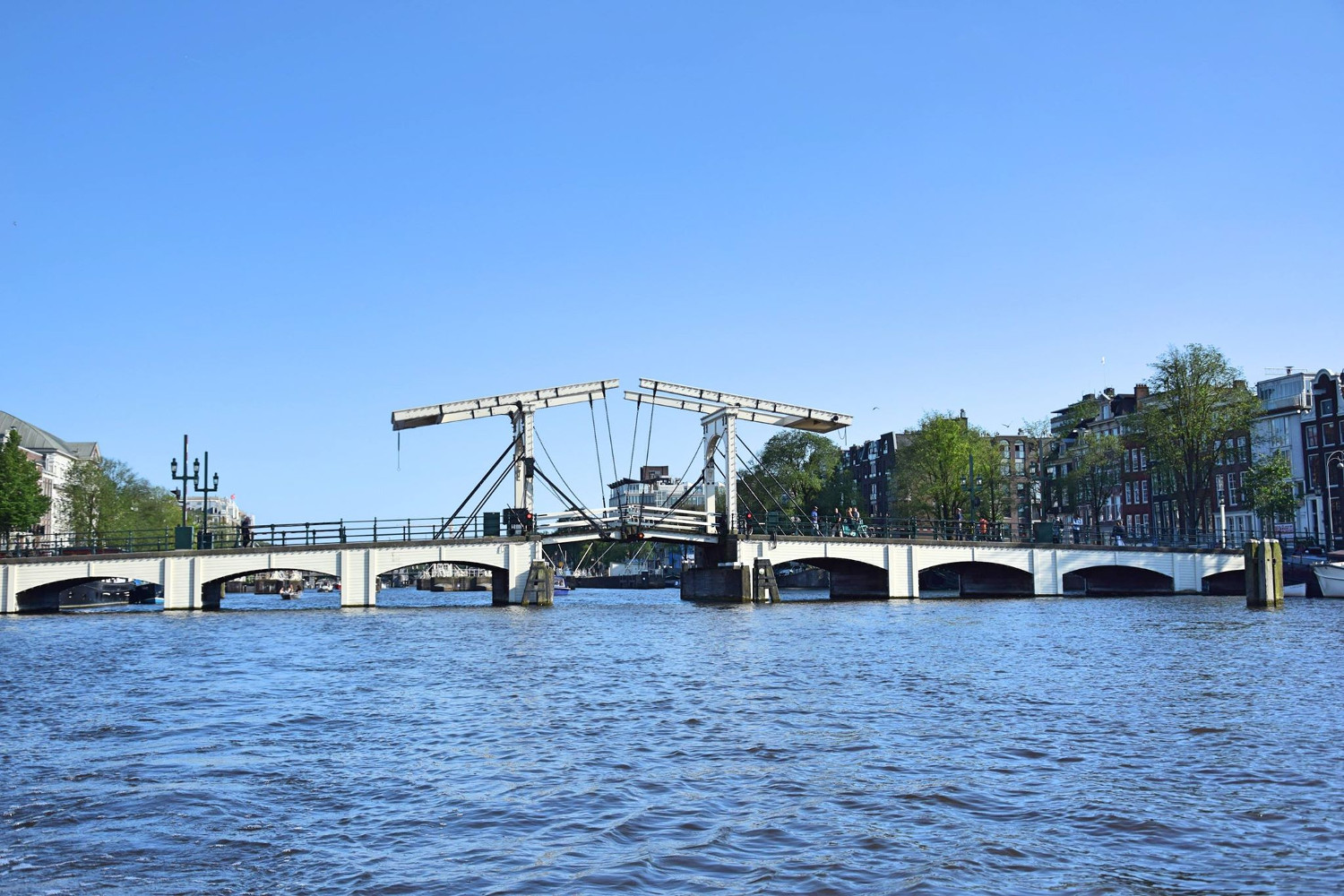 Amsterdam is located in the Netherlands, also known as Holland. The city gets its name from the river that runs through it, the Amstel River – they built a dam on the Amstel, and eventually the city grew around it to become known as Amsterdam.
It also goes by the name Mokum, however, so if you see signs saying Mokum in the city, just know this is an old-fashioned way of saying Amsterdam. Of course, the city is best known for being a place where prostitution and many drugs are legal, but that is just one tiny part of what makes Amsterdam, Amsterdam.
The Dutch government cleverly realized that taxing these hedonistic habits was way more beneficial to society than imposing laws for moral reasons. These "open" laws give Amsterdam, and the Netherlands the image to outsiders as an accepting and open culture, which is mostly true.
The city and country's economy was historically based on trade, making the Dutch open to doing business with all walks of life, creeds, races, etc, and that openness is still seen in the city today.
As long as you aren't hurting anyone, the Dutch don't really care what you do to act yourself.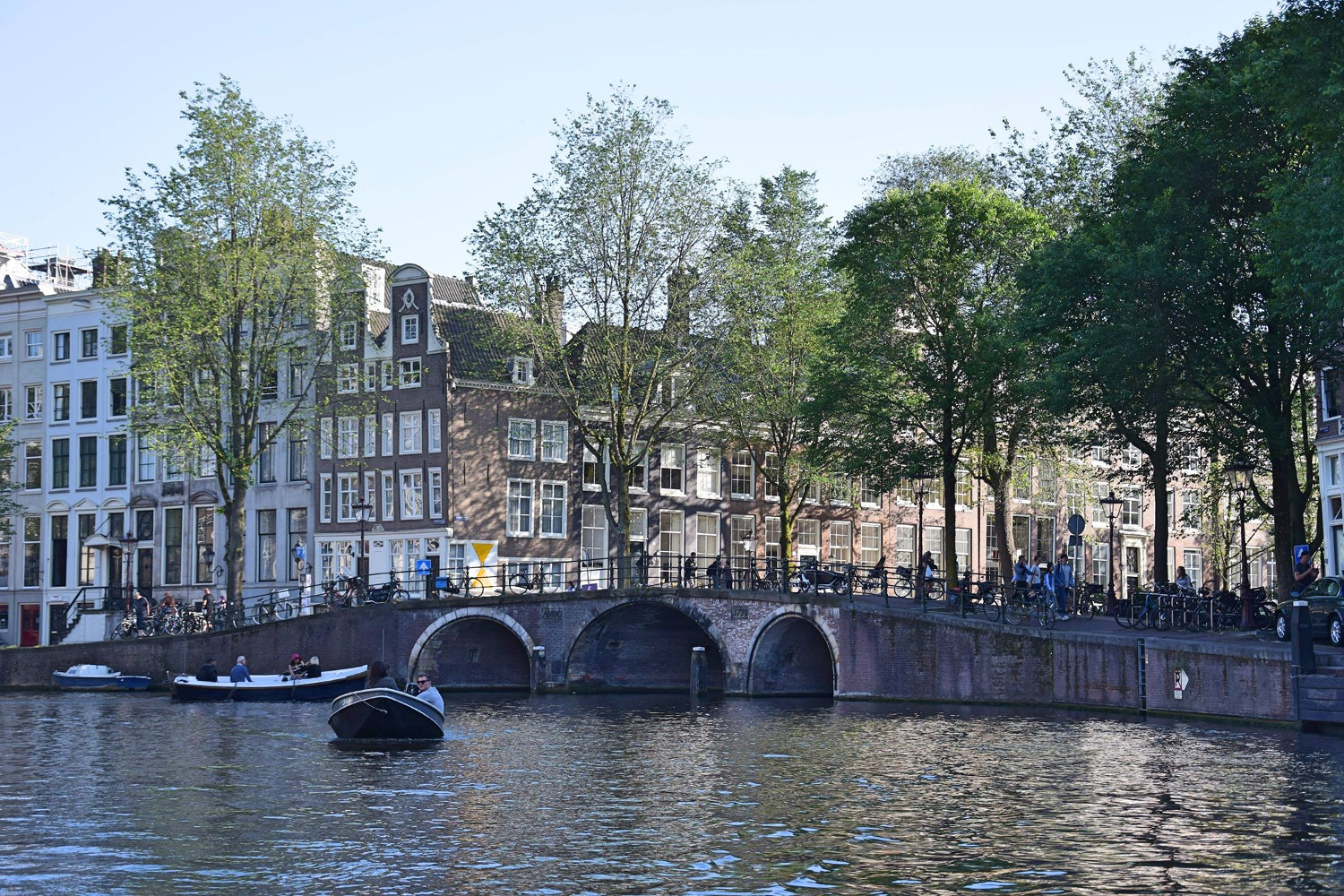 Top Attractions in Amsterdam
Amsterdam's sites can't compare with the likes of London, Paris or Rome, but it still has several places you need to pay a visit to if you're there.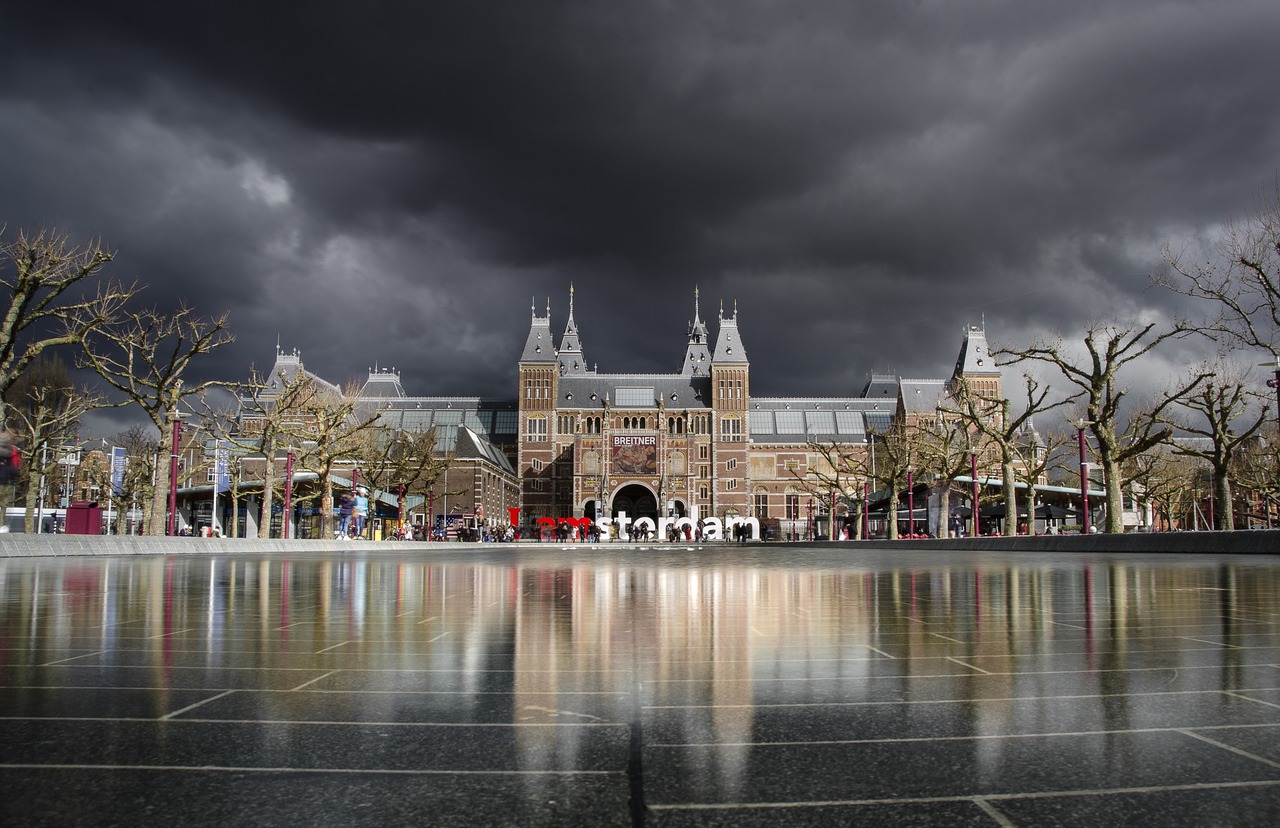 First off, the two most famous museums, the Rijksmuseum and the Van Gogh Museum. Both are conveniently located in Museumplein (Museum Square), so you could go to both in one day if you don't easily catch museum fatigue. T
he Rijksmuseum is a collection of many of the Dutch masters (Vermeer, Steen, Rembrandt, Hals, etc), and is well worth a visit – I recommend downloading the audio guide on your phone and doing an hour-long highlight tour which will take you to Rembrandt's infamous "Night Watch."
The Van Gogh Museum showcases the art of its namesake, taking visitors on a journey of the painter's life up until its tragic end.
Discover all the museums in Amsterdam – grouped by category – from this article.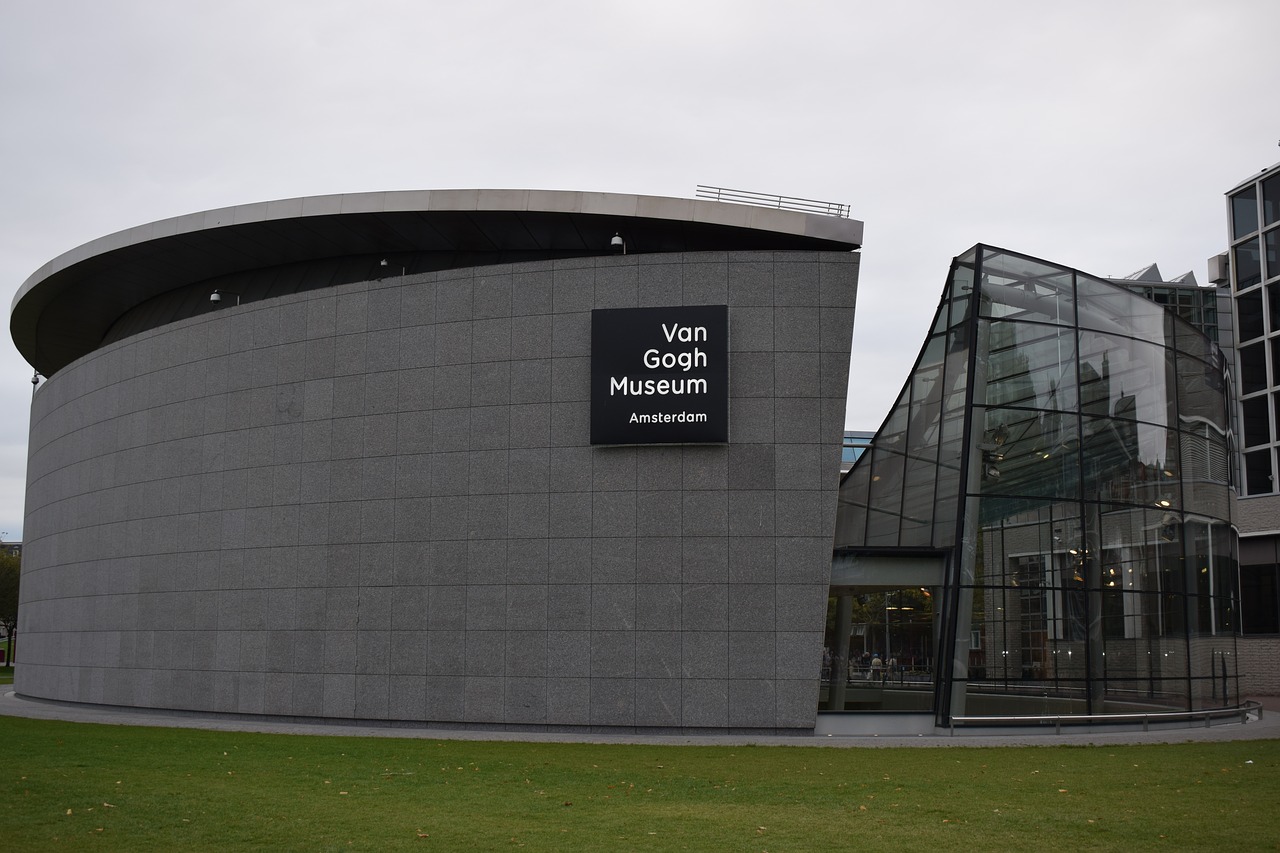 Secondly, you've got to visit two neighborhoods to see the beauty and dark side of the city. The Jordaan is a must visit – this charming neighborhood houses the leaning brick buildings stacked against each other, lining the canals that you've probably seen in pictures of the city.
You can spend an afternoon (or a whole day) wandering around this neighborhood, grabbing coffee and snapping photos of one of the most beautiful neighborhoods in the world. The other neighborhood which you should visit, and you inevitably will visit, is the Red Light District, or as locals call it, De Wallen.
This where you'll see girls in the windows, magic mushroom shops, and lots of adult paraphenalia. If you like crowds, visit at night – the streets will be jam-packed with visiting bachelor parties. If you don't like crowds, opt to go during the day – the ladies are there around the clock!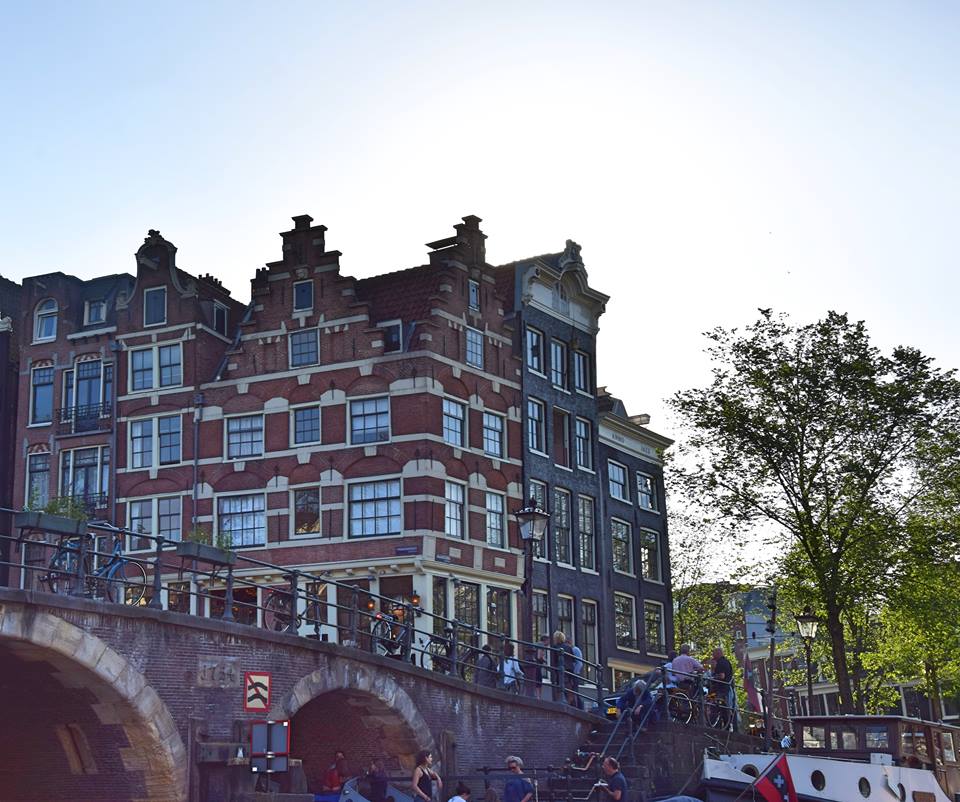 Amsterdam Off the Beaten Path
To get a better sense of the city, I strongly recommend renting your own boat. You can do this with various operators in the city and you do not need a boat license – driving these boats is very easy!
This is really only an option in warmer months, but you'll get a great view of the city – far better than from one of the big tourist operators, and you can bring your own picnic and drinks in the boat with you!
Amsterdam Noord and NDSM are two other locations I'd recommend to anyone who wants to get off of the beaten path. Both are in the north of the city, and reachable by a free ferry that runs from behind central station several times per hour.
Once you're in Noord, consider visiting the A'DAM Lookout for a view of the city from above, visit the EYE Film Museum, or head over to NDSM and visit Plekk or Cafe de Ceuvel when the weather is nice to enjoy a beer in the sun like a local.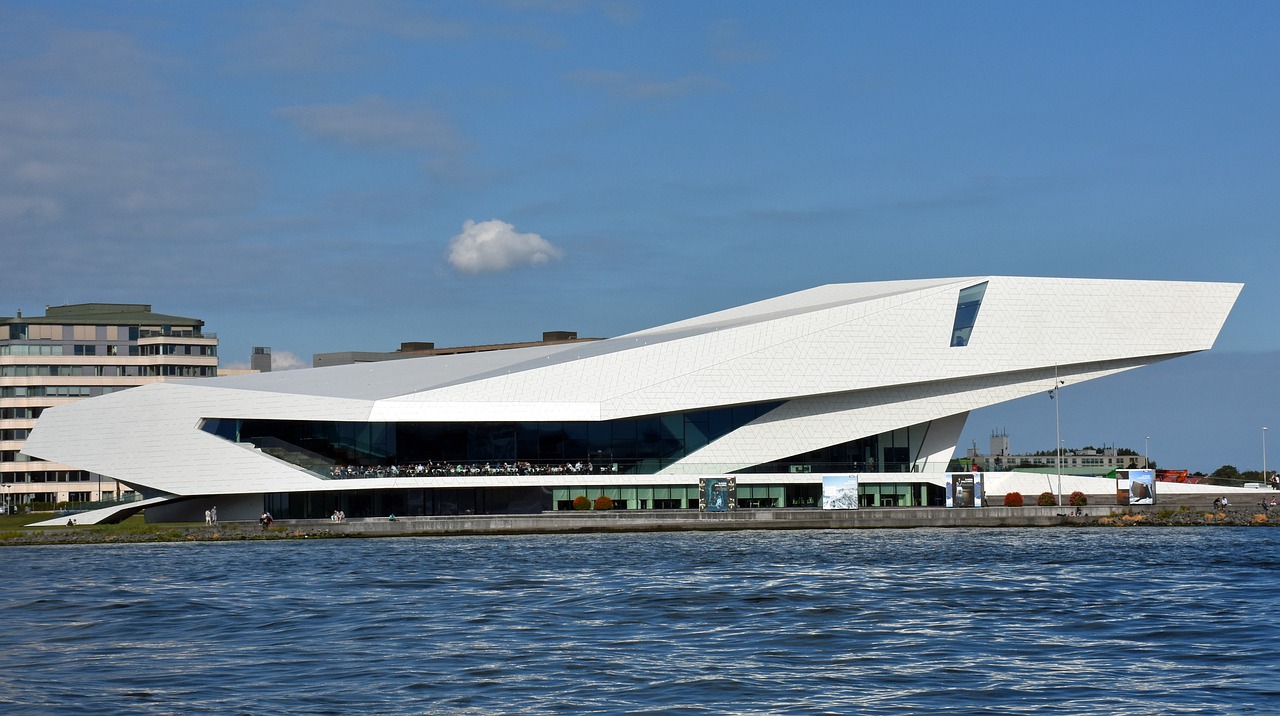 Finally, I'd recommend visiting the neighborhood of De Pijp (The Pipe in English). This is a hip neighborhood where many locals go out for food and drinks. The area has loads of cute boutiques, trendy restaurants and enough bars that you'll never go thirsty.
Head to the Albert Cuypmarkt there if you're up to see the city's famous street market (Monday-Saturday).
Where to Eat in Amsterdam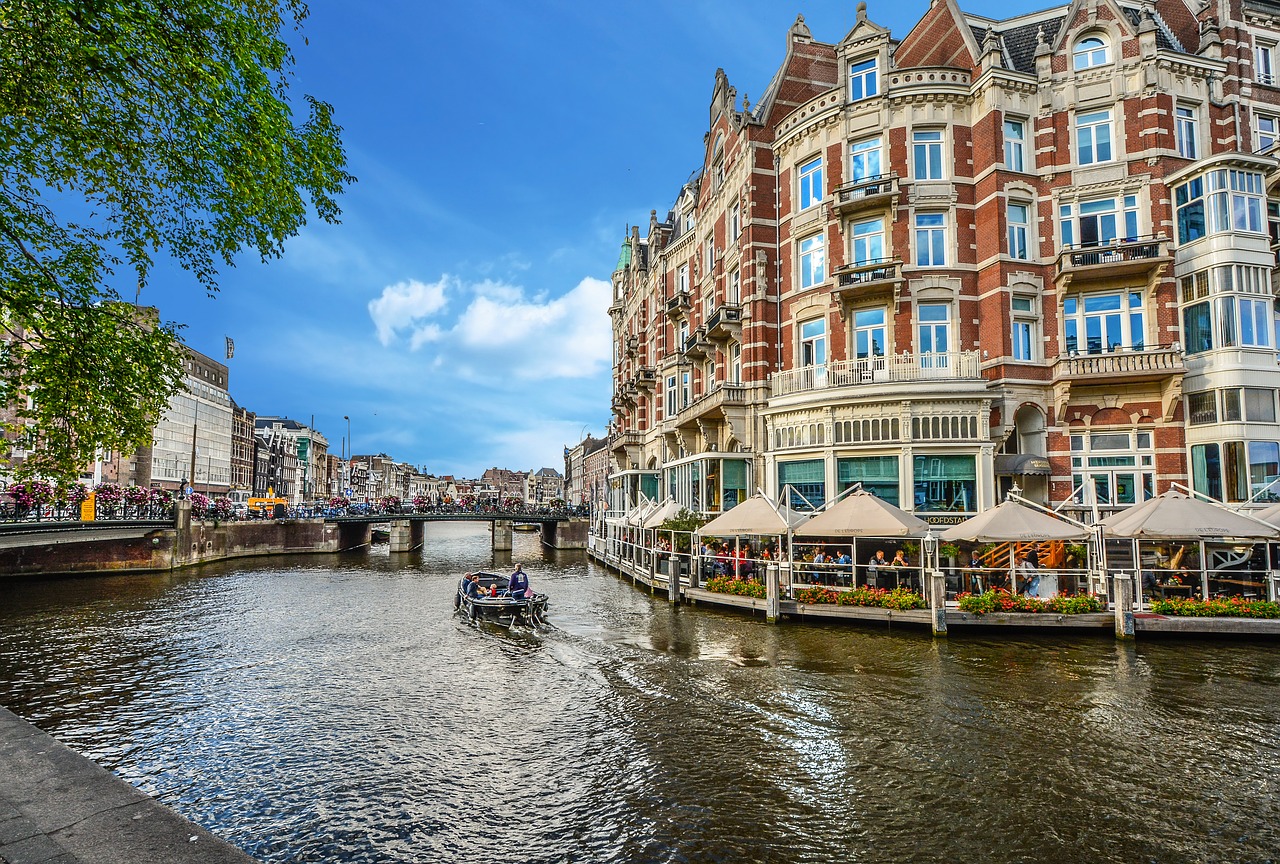 Amsterdam has some of the best street food in Europe – you must try Poffertjes and strop waffles – but there are also numerous restaurants in Amsterdam to try. Here are the best places to eat in Amsterdam.
City Center: Buffet van Odette. This French restaurant is a hit with Amsterdammers and offers an upscale French bistro menu for a decent price. Make sure to book ahead.
City Center/Red Light District: Mappa. Located just behind Dam Square is the Italian restaurant Mappa. Despite the location, it feels quiet and local.
Amsterdam West: The Food Hallen. Located inside an old tram depot, the Food Hallen offers food stands from some of the city's best restaurants (and some that just exist on their own). This place is always buzzing on weekends, so make sure to be patient if you're looking for a table.
Jordaan/City Center: De Waterkant. If you're looking for a bite to eat and drinks on the water, this is your place. De Waterkant is located under a parking garage and behind a gas station – so don't be alarmed when you arrive.
On warm days, it will be absolutely hopping with activity. Head here for cheap eats like burgers and nachos or just go for a drink.
Where to Stay in Amsterdam
Amsterdam is generally a pretty expensive place to stay. If you can swing it, consider staying at the alternative Volkshotel (located in Amsterdam East but still quite central), or the uber-trendy Hoxton.
If you've got a tighter budget, consider staying at City Hub (located near the Food Hallen). City Hub has small cubicle like rooms with shared bathrooms. But this is no hostel, its trendy and upscale. Also consider staying at Citizen M. It's not as central, but with public transport or an Uber you'll be in the city center in less than ten minutes.
Tips for Amsterdam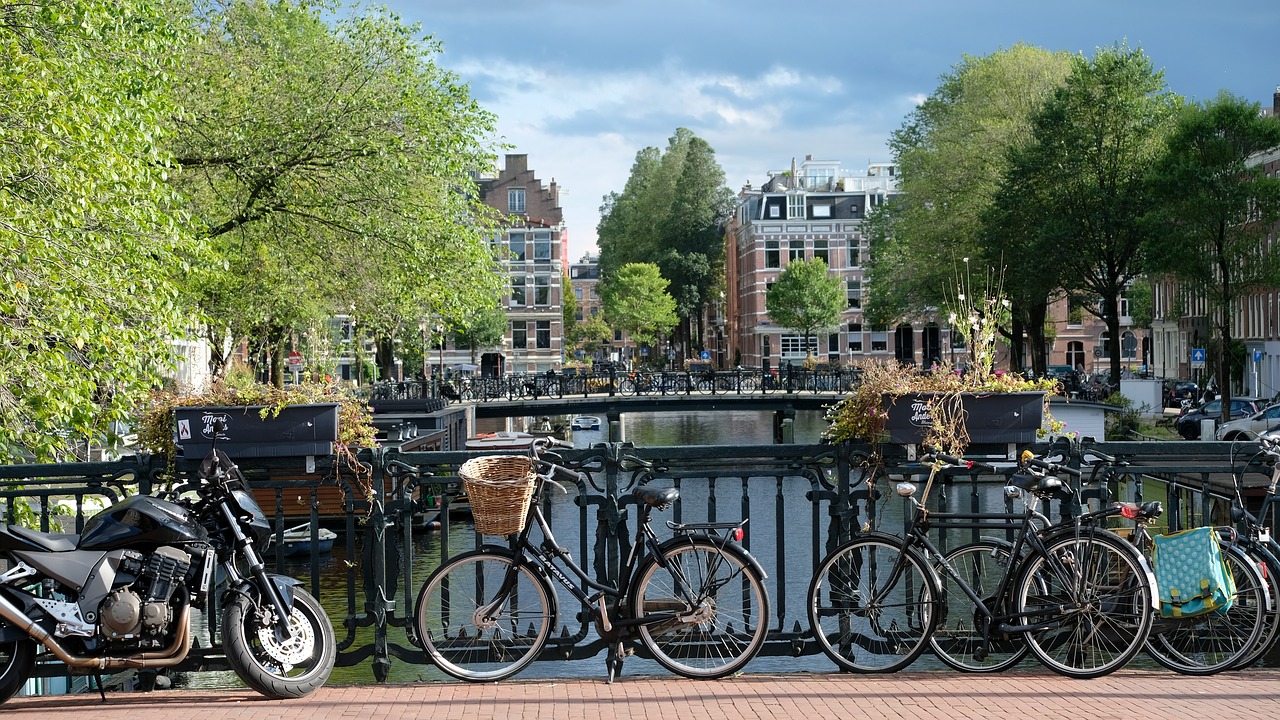 If you visit, definitely consider renting a bike. But please, for everyone's sanity, please make sure you are confident riding a bike first! Biking in Amsterdam can be initially daunting with loads of other bikers, pedestrians, taxis and trams. It is the best way to get around the city, but be smart about it!
Since many people go to Amsterdam to party, it's important to mention that you should be safe when you're there. That means no buying drugs off of street dealers, don't take pictures of the women in the Red Light District, and watch out for pickpockets in the most touristed areas. Once you're out of the busiest tourist areas, the city is very safe, including for women walking alone at night.
Amsterdam is best enjoyed when you see it like a local – so get out of the tourist areas and have fun!
About the author:
Gabrielle (Gabby) Grow – Gabby is a native Californian who, after 7 years, is still trying to get accustomed to the Dutch rain. Check out her travel tips and stories over at Boarding Call. Follow her on instagram, Facebook, and Pinterest.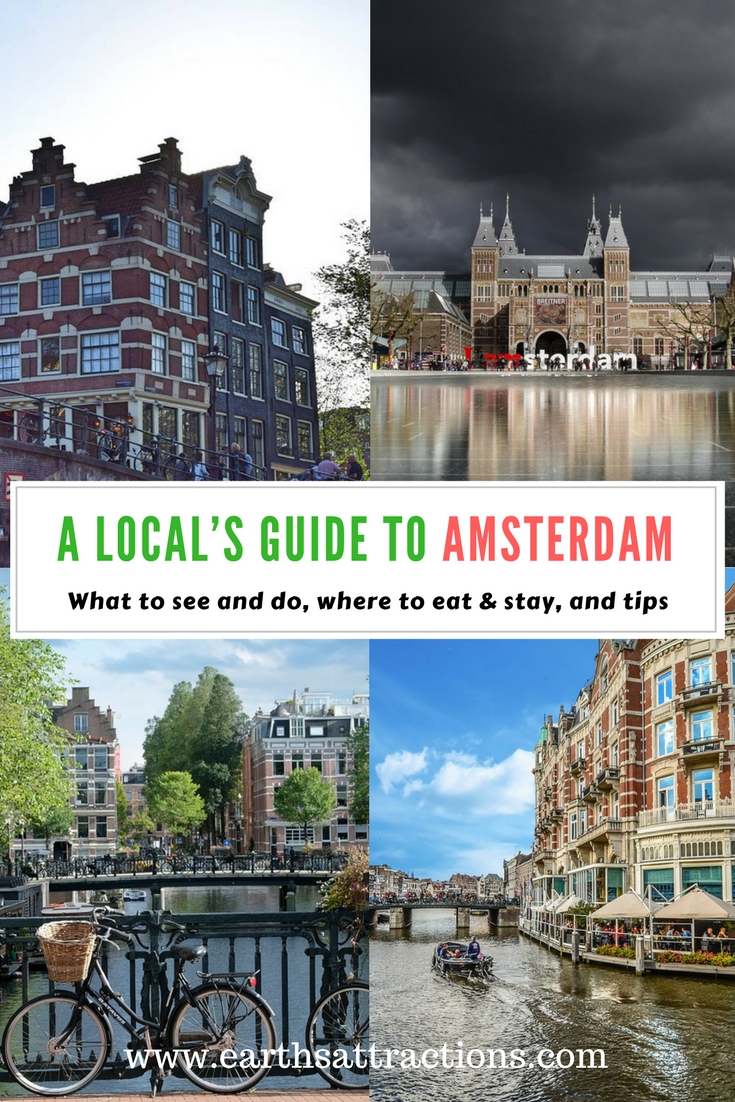 Some of the photos are from Pixabay
Save