Yes. Today I have a special invitation to a giveaway which offers you the chance to win one of the 20 promo codes that will allow you to download for free one of the self-guided city walks app from GPSmyCity. Details below ;).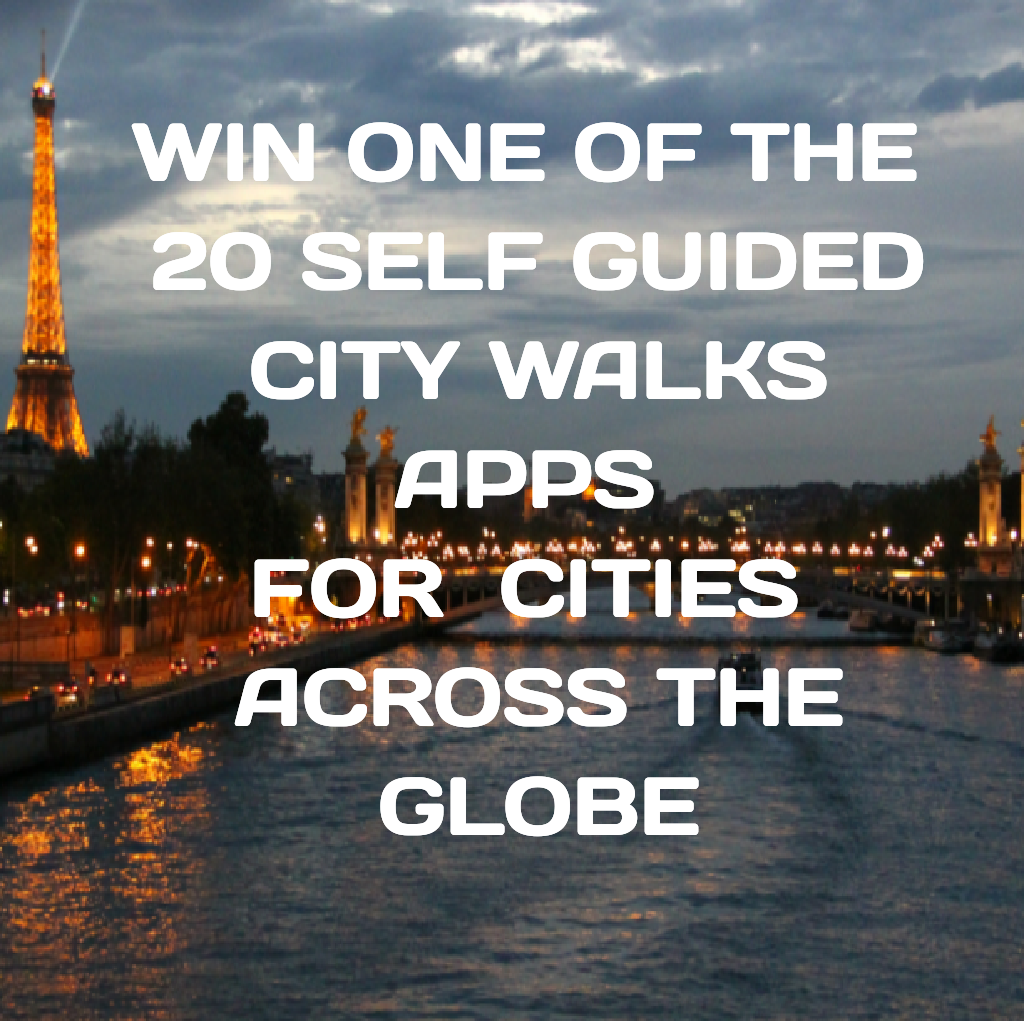 I like to travel and discover cities by myself – aka usually not with an agency (when I can do that, depending on the country/area/city). For that, I have to do a comprehensive research in advance – to discover the must-sees, but also to find out interesting recommendations for off the beaten path attractions and places to discover.
I read travel guides – sometimes I have one with me (I found one fie Vienna to be very useful for instance). However, an app with city walks, grouped by topics (museums, places of worship, landmarks, places to go to with kids, nightlife, etc.) is so much easier to use. GPSmyCity offers such self-guided city walks and you can save them for the offline use! You get turn-by-turn walking directions, a map of the city and many guides for each city – the number varies from a few to more than 20 guides for a city.
You can download these guides from the App Store and from Google Play – so they work for almost any device you can think of (another great thing).
Today I'm happy to announce a giveaway. I have 20 promo guides to give you! Each of the winners will receive a promo code which can be used to download the full version of a city app. You can choose whatever city you want from the list – you can see the complete list of cities with self guided city walks here. After the contest is finished, I'll announce the winners and you'll send me an e-mail with your desired city and, in a week's time, I'll get back to you with the code (after I receive it from GPSmyCity), and you'll have 28 days to download that guide using the promo code – after this period the promo code expires, so if you don't use it by then, you won't be able to use it at all.
All you have to do in order to enter the giveaway is to leave a comment to this post and tell me which city you'd like to visit and why. Note: it does NOT have to be the city for which you'd choose the guide, that will be up to you. For the comment, you have to mention a city you'd really like to visit and tell me why. For instance, you could say you'd like to visit Vienna during the Christmas period as the Christmas markets from this city are famous and you'd like to see them up close. Answers must be in English, but the giveaway is open to anyone in the world.
The giveaway period: 28th February – 14th March.
The winners will be announced on March 15th and you'll have until March 20th to send me your preferences (aka for what city guide you want to receive the code, and for which platform: Google Play or App Store).
So… let the giveaway begin! I'm so curious to find out what city you'd like to visit and why!