If you plan a trip to Bulgaria, then you should definitely include Plovdiv on your itinerary. It's a city that will surprise you with its rich history, amazing activities and interesting facts. Use this perfect 3-day Plovdiv itinerary to plan your trip in order to see the city and all it has to offer.
Discover the best things to do in Plovdiv in 3 days from this insider's itinerary written by Krasen from Journey Beyond the Horizon. Prepare to be surprised and enchanted! The itineray also includes the best restaurants in Plovdiv as well as what food to eat in Plovdiv. You will also discover the top attractions in Plovidv as well as the best bars and clubs in Plovidv.
The perfect 3-day Plovdiv itinerary: what to do in Plovdiv, Bulgaria in 3 days
Plovdiv is one of the hidden gems, which are really full of things to reveal, at the same time remaining behind the "famous destinations in the world". Not too many people know that Plovdiv is the oldest living city in Europe. Being inhabited for thousands of years by various civilizations, this unique city has multiple layers of history and culture.
If you travel to Bulgaria and want to visit the essential places in this country, you really must include Plovdiv. And I would recommend planning at least 3 days to explore it, if possible. During that time, you can really travel in time and dive into the rich cultural atmosphere of this city.
Here is what you can see and do during your 3 days Plovdiv itinerary:
Explore the most ancient sites of the city:

Forum
Odeon
Small and Big Basilica
Roman Stadium
Roman Theater
Nebet Tepe ruins

Explore the Revival history of Plovdiv:

The Old Town and its secrets

Enjoy the art and the nightlife in Kapana quarter
Visit the main museums of Plovdiv
Walk, shop and relax on the longest pedestrian street in Europe
Hike the hills of Plovdiv and take photos of the city from above
Try Plovdiv's winery, food, and music life
Sport in Plovdiv's parks and around the city by bike
Watch the Singing Fountains in the summer evening
You can do all these activities in Plovdiv during your 3 days stay. But before that, let me introduce this city.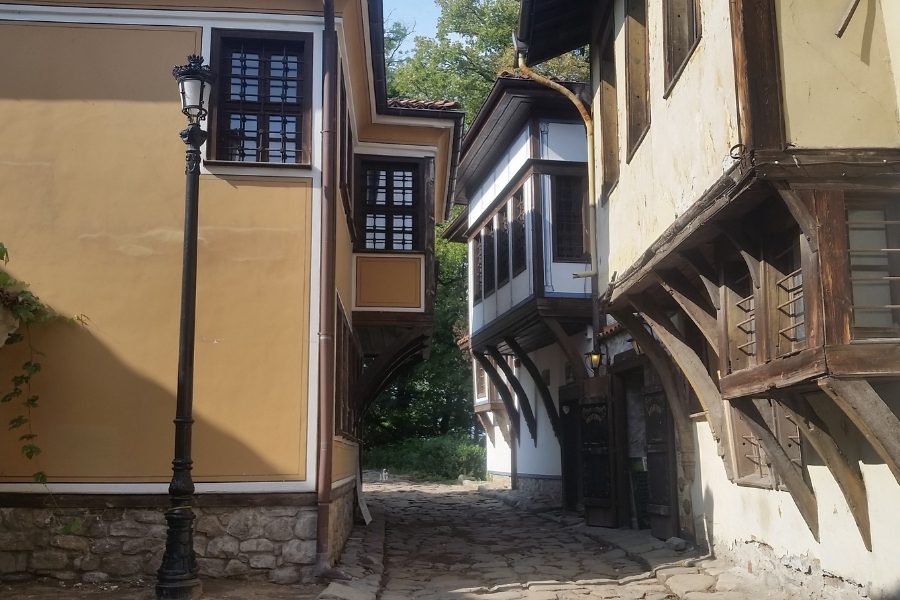 Things to know about Plovdiv
Plovdiv is the second largest city in Bulgaria, located in the middle of the Upper Thracian Plain, on the banks of Maritsa River. As I mentioned, it is the oldest living city in Europe. Which means that since its establishment (nobody can say when exactly, but certainly before Rome, Athens and every other existing city in Europe today), it has been continuously existed until now.
The city went through a lot of destruction and rebirth, as the new generations built the new over the ruins of the old. As a result, the history of Plovdiv is layered. The old remains (dating a few centuries ago) can be found in 1-2 m depth.
The remains of the Roman Empire are at least 3 to 5 m under the today's level, and the most ancient remains (whatever was left of them) are even deeper- more than 6-7 m underground. And you can see it when you explore Plovdiv's ancient ruins.
Plovdiv has been influenced by many cultures- Thracian, Greek, Roman, Bulgarian, Turkish, as well as some other ethnic traces, such as Jewish, Armenian and Gypsies. All this has created its unique and rich atmosphere, full of specific local life, art, and spiritual feeling.
Most of the sights in Plovdiv are concentrated around its central area, so they are easily walkable. So, let's build our 3 days in Plovdiv itinerary, based on these facts.
DAY 1
BREAKFAST
No matter where your hotel is, you have to try the favorite Bulgarian breakfast, called "banitsa". It is a specific pastry, filled mainly with white soar cheese, but sometimes with yellow cheese, meat or something sweet like fruit jam. You can find banitsa almost everywhere.
And to be most local and authentic, consume it with "boza"- a local sweet drink, made by fermented wheat. And if you are not sure where to find it around your hotel, then you can try in the subway of Trimontium, which is in the center and is the starting point of the first day of your Plovdiv itinerary.
MORNING
You can arrive at Trimontium from every point of Plovdiv – by bus, public van (called marshrutka) or taxi. From here the first place that you go to is Central Square. It is surrounded by a few buildings, dated from different eras, as well as the Central Park on its west side.
You can immediately see the ancient history right beside you – the remains of the ancient Philipoppolis (the Hellenistic name of Plovdiv) are around the building of the Central Post.
Head to the north. From here starts your Main Street walk. Plovdiv's Main Street is the longest pedestrian street in Europe and is full of attractions.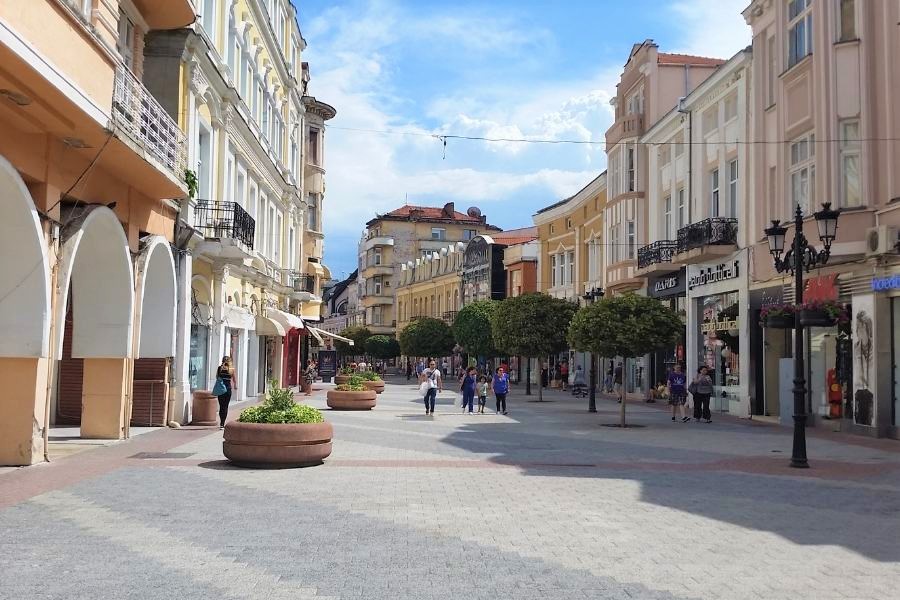 There are a lot of shops and small malls, cafes and restaurants. There are also some cultural places like art galleries and art statues.
But the deepest secret of the Main Street is underground. It is the ancient Roman Stadium. Walking on the street, you will reach its highest point, called Dzhumaya Square, named after the big Dzhumaya Mosque on its east side.
And there you can see the northern end of the long and narrow Roman Stadium. You can go down to its bottom, dive into its ancient atmosphere. And before reach Dzhumaya, you can see the hidden remains of the Stadium under the glass floor in some of the shops.
From Dzhumaya Square turn right, to the east. This is the main street leading to the Old Town of Plovdiv. It is established on a three-peaked hill, called Trimontium.
Plovdiv's Old Town, unlike many other "old towns" in the world, is much more silent, tranquil and even mystic. You can't see street food, vendors, a lot of crowds and noise. Instead, you can enjoy its narrow picturesque streets, surrounded by splendid Revival houses, mostly dated from the 19th century.
Many of these houses are turned into museums, presenting the life in Plovdiv during the Ottoman era, mainly from the 19th century, which is the Bulgarian Revival period. So you can visit some of these houses.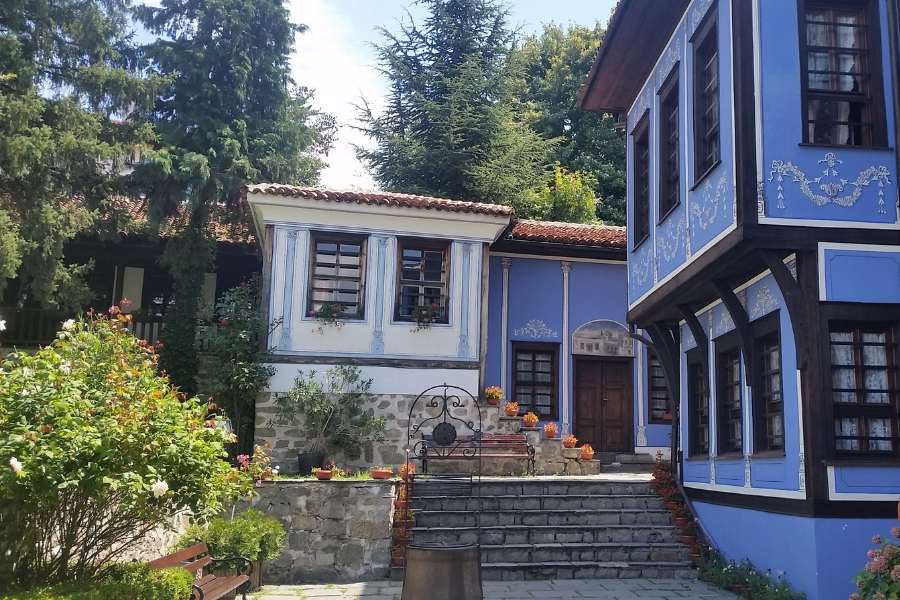 When you enter the Old Town, turn left to the north and you will reach the Old Town central square. Here you can visit one of the oldest Orthodox churches in Bulgaria – St.Constantin and Helena Church.
Then, north of it, visit the most important museum of the Old Town – the Ethnographic Museum, where you can learn really a lot about the old life of Plovdiv.
Then, proceed further north, and you will reach the highest point of the Old Town, called Nebet Tepe. Here you can find the most ancient remains of Plovdiv, from the Thracian times, at least a few thousand years old. And also you can enjoy one of the most breathtaking instagrammable views to Plovdiv, its hills and its living heart.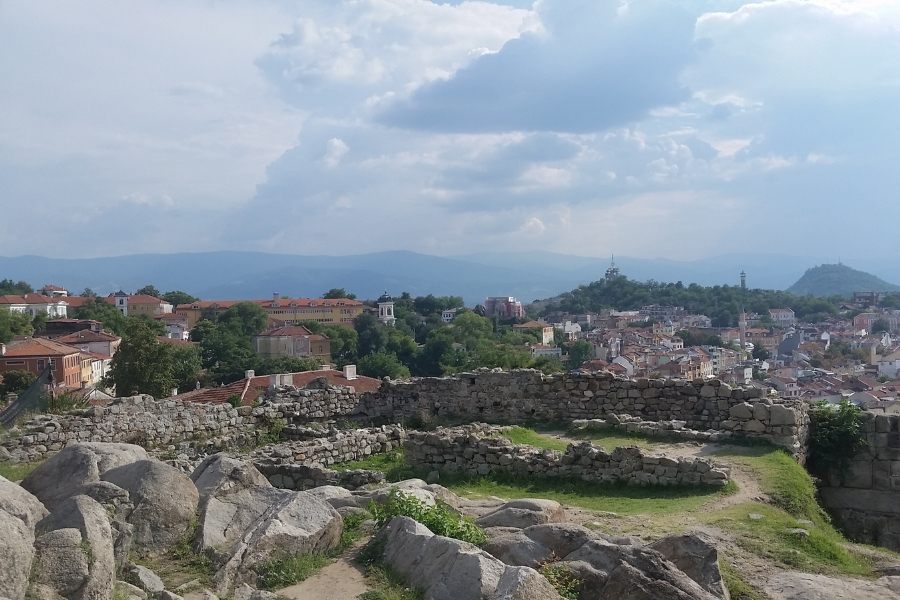 LUNCH
There, at the top of Nebet Tepe, you can find a nice restaurant, called "Rahat Tepe". The word "tepe" means "hill, peak" in Turkish. And the word "rahat" means "pleasure". The name of this restaurant is not lying. You can enjoy delicious barbeque style food and ice beer.
AFTERNOON
Time to proceed to explore the Old Town. Back to its central square and turn west. After only 100-150 m walk you will arrive at a complex of two splendid Revival houses-museums. They are called Balaban and Hindliyan houses.
These houses were raised and belonged to one of the richest families of the Revival times and you can not only see how their life looked like, but to really enjoy the architectural masterpiece of the houses, standing in calm tranquility.
Then back to the Old Town's central square again (there is a nice souvenir shop on the square, where you can buy many Bulgarian traditional gifts) and proceed eastward. You will see one of the most iconic spots of the Old Town and whole Plovdiv. This is Hisar Kapiya – an arc-shaped gate in the remnant of the old city wall of Plovdiv.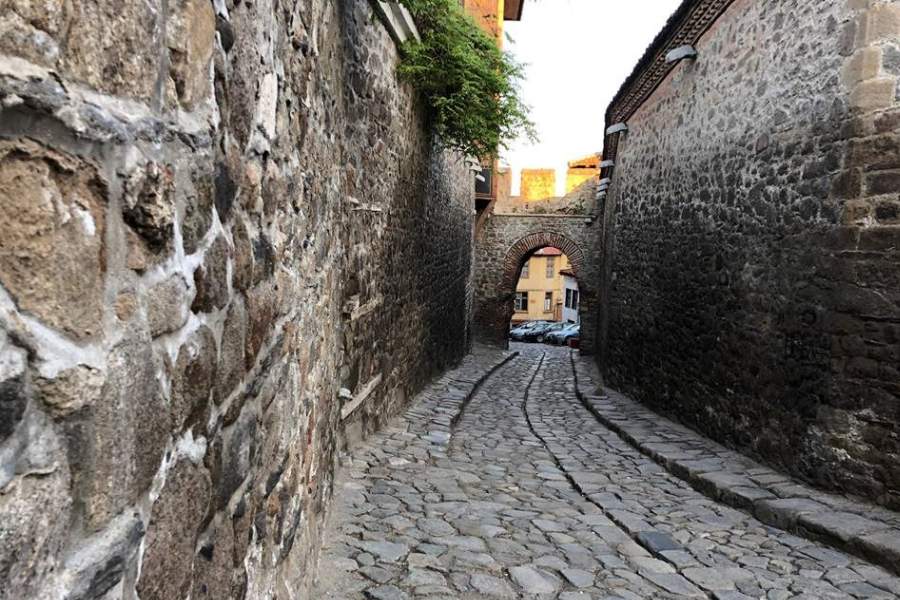 Pass through Hisar Kapiya and proceed walking on the street of the Old Town. Go southward, until you reach the southern edge of the Trimontium hill. There you will reach one of the most important landmarks of Plovdiv – the Ancient Roman Theatre.
The Ancient Roman Theatre is one of the largest ancient semicircle-shaped theatres in the Balkans. It is opened to the south, revealing a stunning view to Plovdiv and the Rhodope Mountains behind.
Now it is not only one of the important sights in Plovdiv, but also is used for various kinds of performance – folk, symphonic, rock concerts, theatre plays, and other events.

When you finish exploring this place, the day little by little would come to evening. And the evenings in Plovdiv also have a lot to offer. But first- time for dinner. You can descend from Trimontium hill to its southern foot, and near the Great Basilica and the Catholic church St. Louis.
DINNER
You can find many restaurants in the area around the Catholic church, or on the other side of Tsar Boris III Boulevard. There are some pizza, barbeque or more Bulgarian traditional restaurants.
EVENING
If it is summer, after dinner you can back to the nearby Central Square and go to Central Park. There you will find one of the main summer attractions of Plovdiv – the Singing Fountains. You can enjoy and relax at the lake with the fountains.
Or you can just go to a bar or night club for the evening. One of the popular bar-clubs in the area is Fabric. Anyway, the core of the Plovdiv's nightlife is in Kapana quarter but would be planned for the next day.
DAY 2
BREAKFAST
As you can see, there are plenty of things to do in Plovdiv, so prepare for another great day in the city. On your second morning, you can try another traditional Bulgarian breakfast – pancake, called "palachinka".
Like the other kinds of pancakes, it is made by a rolled wheat plate, filled with cheese or something sweet. You can try it with Bulgarian yogurt drink, called "airan" or "airyan".
Since this day you again would start your walk from the same place – Trimontium, you can find these pancakes on the street south of the Central Square, in a stall called "Palachinkite na Tanya" (you can find it on Google Maps by copy-paste the name in Bulgarian: Палачинките на Таня).
MORNING
After your breakfast, you can proceed on your Plovdiv trip. The journey in the ancient history of Plovdiv is not over. Now is time to visit some of the oldest remains of the city.
Back to Central Square. Currently, there is a construction work on the newly discovered ancient remains at the southern end of the Roman Stadium, which is expected to finish next year, revealing a new archaeological site in its best glory.
Walk north of the Central Post building. There you will see the ancient Forum and Odeon – two important places of the ancient Philippopolis.
The Forum has been the political center of Plovdiv during Roman times and the Odeon has served as the cultural center – a place for art performances of the ancient times. To visit the Odeon, start walking on Main Street and turn on the first right street.
Then go to the main Tsar Boris III Boulevard. You can easily find its subway which is closest to its tunnel under Trimontium hill. But it is not just a "normal" subway. It is also filled by ancient history. Inside it, you will find Trakart Museum – it is a small museum, but really worth to visit.
Trakart Museum is established on a place of an ancient rich mansion, dating from the Roman times. You can see its floor – a mosaic masterpiece, as well as many artifacts. It is also well combined with modern art, and there are music concerts often performed in its hall.
Then go out of the subway, on the eastern side of the boulevard. You will see the Great Basilica and the Ancient Synagogue. They are also currently under a huge project construction and it is expected to be finished next year. The result will be a splendid palace of ancient time. On its north side, you will pass by the Catholic church St. Louis.
Proceed on the northern side of Maria Louisa Boulevard. After 7-8 mins walk you will reach the easternmost ancient remain – the Minor Basilica. Its project is already finished and now it is a beautiful museum. Enter inside and enjoy this piece of ancient time.
After that, you can back on the same way to Main Street. It would be time for lunch.
LUNCH
One of the best places for lunch is Happy restaurant. It is on the east side of the Main Street, near the square with the fountains (called Stefan Stambolov, but the locals know it as "Kopchetata" (which means "The Buttons") square).
But if you want something cheaper and faster, you can proceed northward on the Main Street. Pass Dzhumaya Square and proceed north. Soon you will reach "Halite Mall". There you can find delicious dunners (doner kebab) – a nice fast food of Arabic origin, which is made by tiny rolled flatbread (pita), filled with sliced meat.
Anyway, no matter where you would have your lunch, you have to walk again on Main Street to Halite mall, because from here starts your afternoon walk.
AFTERNOON
Now is time for Kapana quarter. It is a small area, located west of the Old Town. Its name "Kapana" means "The Trap" and it comes from the maze of the short small streets inside, where you could be "lost like in a trap".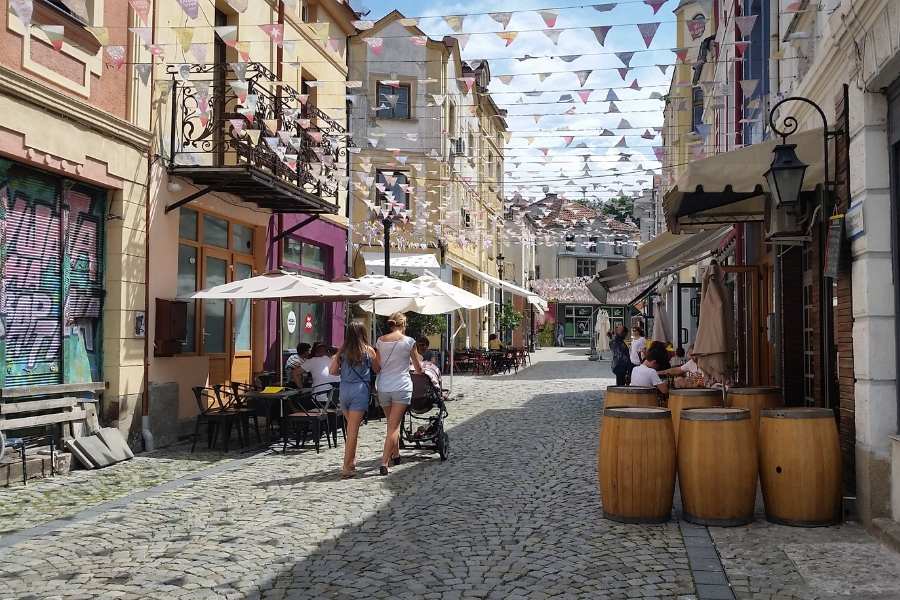 Its architecture presents mainly the first half of the 20th century. Now it is full of souvenir shops, cafes and a lot of art. A really nice place for a walk. Although it is newer than the Old Town, it still features "old town" atmosphere.
Kapana is a small place, so you will have more time. The rest of your afternoon you can cross 6th September boulevard (north of Kapana) and visit two more places. The first one is the Turkish Bath, located exactly at the big crossroad of 6th September and Tsar Boris III.
It is an old building, dated from the 16th century. Now it is turned into a mysterious art gallery, which took place inside its halls.
Then you can walk on 6th September boulevard, on its north side. After 6-7 mins you will reach Saedinenie Square. "Saedinenie" means "Reunion", and it is related to a historical event, happened in Plovdiv in 1885, when the autonomous Eastern Rumelia joined the newly independent Bulgaria. Now you can see its Saedinenie statue there, and a lot of skaters playing around since this square is their favorite place.
Here you can also finish your journey in the ancient time of Plovdiv, visiting the last important place – the Archaeological Museum, located at the east side of Saedinenie Square. The artifacts inside, as well as the presentation of the city during the centuries, is really impressive.
Or, if you would like to "change the topic" and switch from ancient history to something else, I would recommend two options. The first option is the Museum of Natural Sciences, located in the small park southwest of Saedinenie Square. It is really interesting, especially for kids. And the other option is to hike Sahat Tepe hill and take more photos to Plovdiv from above. Then, the time for dinner is coming.
DINNER
It is time to back to Kapana, because the nightlife of Plovdiv starts here. There are many places for dinner in Kapana too. Among them ,you can choose restaurants like Pavaj, Old Plovdiv, Magura, Hearthost Irish Pub and many others.
EVENING
Time for the nightlife in Plovdiv. Here in Kapana you can find some of the best bars and night clubs in Plovdiv, such as The Nylon, Terzo Mondo, No Sence Club, Void and Marmalad, where you can enjoy live music, dance, and drinks.
But if you are not into such kind of nightlife, another walk on the Main Street in the evening, from Maritsa River to the Central Square would be very refreshing.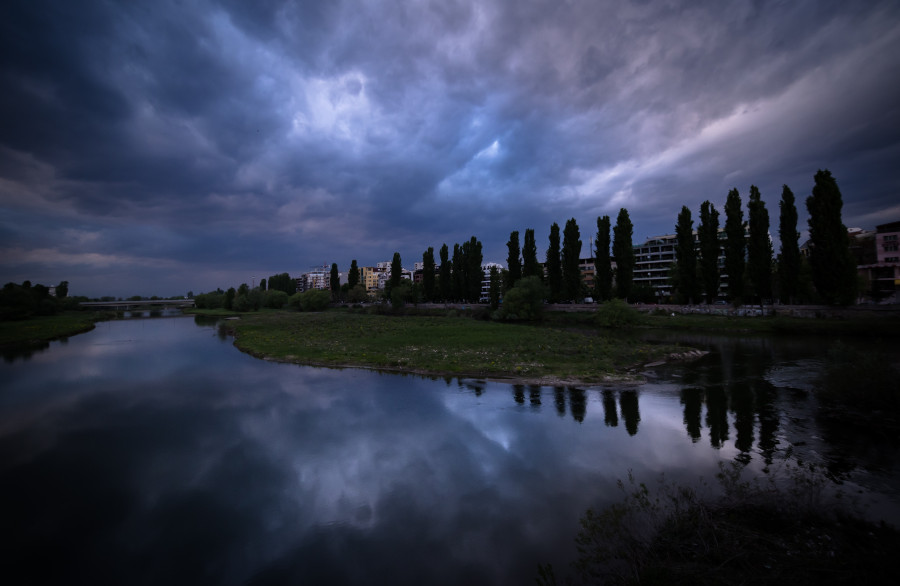 DAY 3
BREAKFAST
Now, on your last day in Plovdiv, you can say that you have already some taste and experience of this city. If you like the two breakfasts from the first two days, you can try again. There are some other kinds of breakfasts that many Bulgarian like, but they eat them at home.
For example: bread coated with pepper jam, called "lyutenitsa" (лютеница), with white cheese and a local sausage called "lukanka" (луканка). You can't find it outside on the street, but you can buy these things from every supermarket and make it yourself.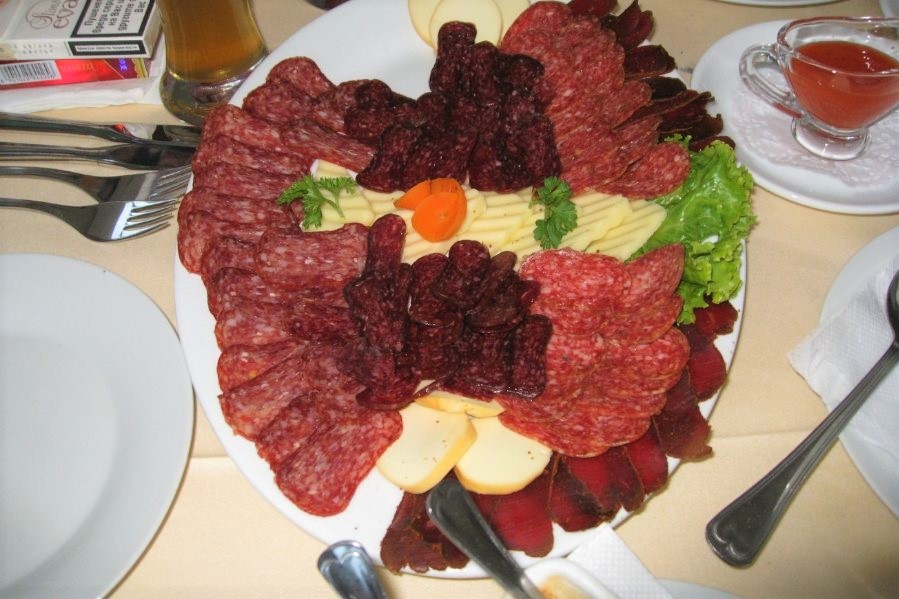 MORNING
This day is your time to see more of Plovdiv, something different than just history and culture because Plovdiv has more to offer. I would suggest getting more into sports activities, such as biking and hiking (why not jogging and even kayak rowing!).
So, you can go to the largest park of Plovdiv, called "King's Island" (Tsarski ostrov – Царски остров). It is mostly known by the locals as "Grebna baza" (Гребна база), and it is the name by which you can find it on Google Maps.
"Grebna baza" means "Rowing base", and it is due to one of the longest rowing canals in Europe, which is located there, the place for some of the highest class rowing contests in the world.
The best way to reach Grebna baza is by taxi. Just tell the driver "Grebna baza" and he knows where to take you. But if you want to go cheaper, you can take bus No. 10 (for 1 BGN, paying inside the bus) to the Sport School (you can find this bus in the subway at the Roman Odeon).
I recommend this park not only it is the largest and favorite park for the locals, and not only because it is a site for rowing World Cup and other contests. One of the reasons is because there you can find also rental bikes. You can rent your bicycle, take a circle around the rowing canal, then I would recommend riding around the whole city!
You can make a circle, riding from Grebna baza south to Hristo Smirnenski district, then eastward to the Southern district, called by the locals "Kichuka", and then to Lauta Park, which is the second largest park in Plovdiv, more covered by forest.
Then proceed north-northwest to Kamenitsa, cross Maritsa River to Karshiaka and back to Grebna baza again. You can do the whole circle for around 2 hours or less.
Return the bicycle, because it would be time for lunch.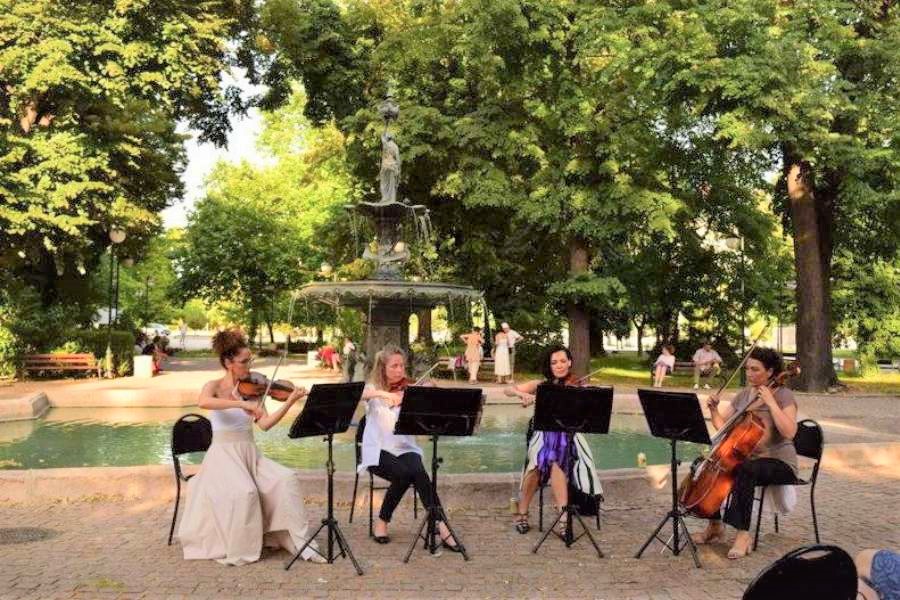 LUNCH
There are many nice restaurants in Grebna baza, such as Grebetsa, Loven Park, Marbella, Bamboo Garden, Ostrova, Mercato Bar & Dinner and Karavanka. Most of these restaurants offer traditional Bulgarian food, but you can also eat something more simple, such as fried chips, barbeque, and beer.
AFTERNOON
The best thing that you could do in your 3rd day in Plovdiv is to enjoy it from above. Plovdiv is famous for its few hills and I would recommend the second highest of them, called Bunardzhika or Alyosha. You can easily recognize it by its high monument of the Soviet soldier, which although controversial, still remains as one of Plovdiv's landmarks.
But before that, I would suggest you relax in Grebna baza for a while.
Then – go to Bunardzhika. I would advice going there a little before sunset, so you can catch it too when reaching the peak of the hill. You can go there again by taxi, or by bus No. 10 to Antim I school or Cosmos Cinema.
The hiking to the top is 25-30 mins. There are a panoramic terrace and a square under it, from which you can enjoy stunning views of Plovdiv, the surrounding Thracian plain and the mountains behind it. And if the weather is good, to see the sunset on the west.
DINNER
Now you can back to the center of Plovdiv for a last walk on the Main Street and the places around it. During your last 2 days you would have been seen many good restaurants and now is time to try more of them.
EVENING
Finally, in your last evening in Plovdiv, you can enjoy what you have liked best. Go to Kapana again, watch the Singing Fountains (if its summer), go shopping or just walk around the center.
When you finish your time in Plovdiv, you would eventually proceed your trip around Bulgaria, to other countries or back home. But your trip in Plovdiv would remain as a great memory of this unique city, waking a desire to visit it again in the future. So, explore Plovdiv with this itinerary for 3 days in Plovdiv by a local and have a memorable trip.
Read the guide to Sofia sightseeing for more inspiration on places to visit in Bulgaria.
About the author
Krasen is from Bulgaria and the founder of Journey Beyond the Horizon. Follow his travels on Facebook, Twitter, and Instagram.