Planning to visit Sofia, Bulgaria soon and don't know what to do in Sofia? Here's your local's guide to Sofia with the best things to do in Sofia, where to eat in Sofia, Sofia sightseeing including off the beaten path things to see in Sofia, and Sofia travel tips presented by Polly from One Flight Away. This guide is part of the free travel guides series on this blog. Use this insider's guide to Sofia Bulgaria when planning your trip to this wonderful city.
Use this Sofia guide to create your Sofia bucketlist and your itinerary for Sofia. As you'll notice, the article includes Sofia landmarks as well as offbeat Sofia attractions, great restaurants in Sofia, hotels in Sofia, and some incredibly useful travel tips for Sofia.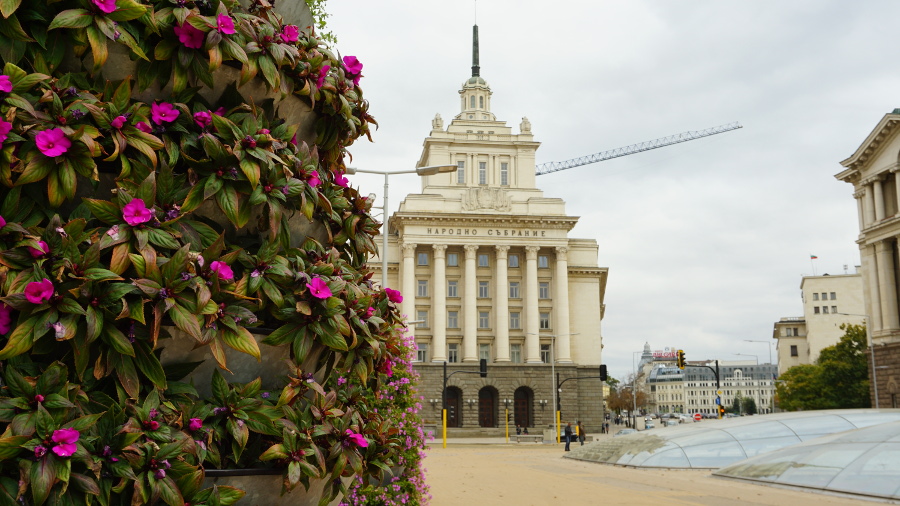 Sofia sightseeing: local's guide to Sofia
Have you heard about Bulgaria? Bulgaria is a small country located in southeastern Europe. The largest city and capital of Bulgaria is Sofia – a diverse city, dating from 7000 BC, located at the heart of the Balkan Peninsula.
Sofia is a fusion between ancient and modern, historic and contemporary. Even though it has been receiving slightly more attention from travelers for the past year, it is still underrated fairly often. The capital has a lot more to offer than expected and it is a great option for budget travelling.
Keep reading this local's guide to Sofia to learn more about the must-see attractions in Sofia and cool lesser known spots to visit and make sure that you add Sofia to your travel bucket list.
Included in this Sofia travel guide:
10 Places to visit in Sofia

Alexander Nevsky Cathedral
The Church of St. George
Saint Sofia Church
Ancient Serdika
Sofia Central Mineral Baths
Ivan Vazov National Theatre
Vitosha Boulevard
National Palace of Culture
The Golden Street
Borisova Gradina

5 Off the beaten path things to see in Sofia

Vitosha Mountain
Golden Bridges
Boyana Church
The Reading Room
Shisham Street

Where to eat in Sofia
Where to stay in Sofia
Sofia travel tips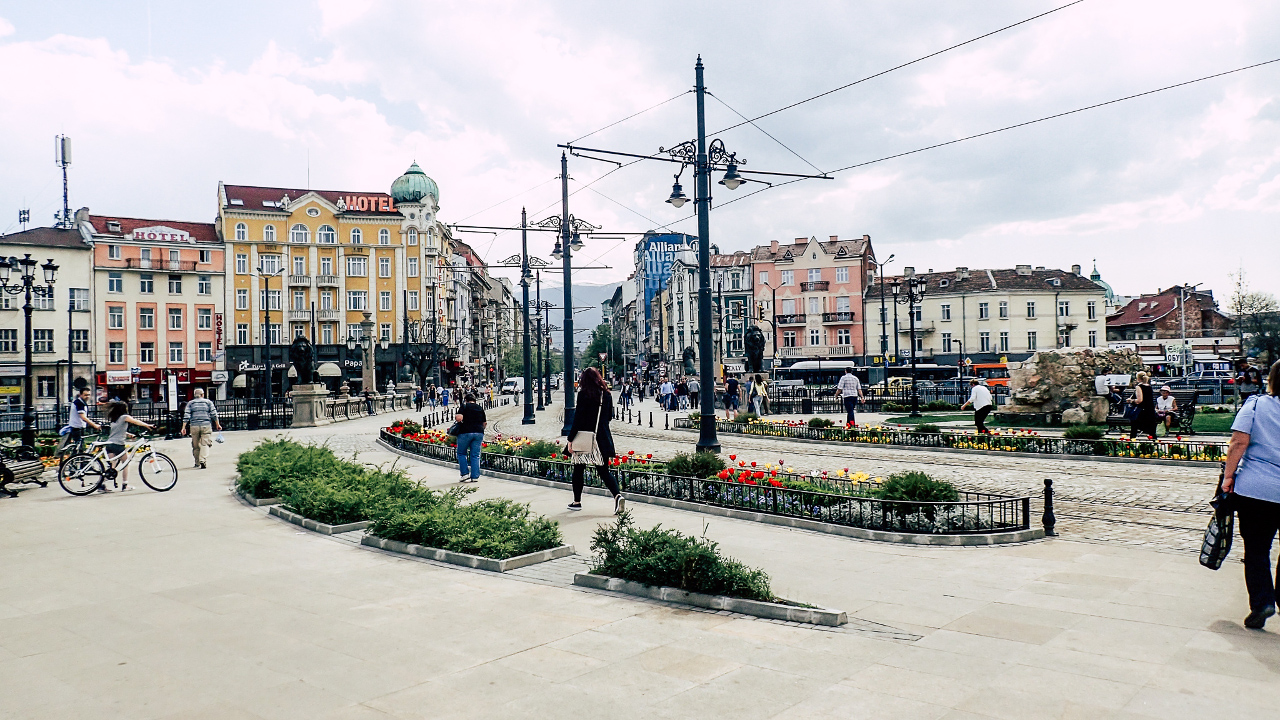 Sofia points of interest: discover the best places to visit in Sofia:
Wondering what to do in Sofia? These are the Sofia points of interest you simply have to check out! Use these Sofia travel recommendations when planning your trip to Sofia.
Continue reading and you'll discover both the famous attractions in Sofia as well as off the beaten path things to see in Sofia.
1. Alexander Nevsky Cathedral
Alexander Nevsky Cathedral is the symbol of the capital – and one of the landmarks of Sofia. It is an Orthodox Cathedral, over 100 years old and it will leave you speechless with its glittering golden domes.
Rising up to 55 meters is the bell tower, which holds 12 bells with total weight of 23 tons. The Neo-Byzantine styled building is not only impressive from the outside, but it is also extremely beautiful inside.
Make sure that you visit Alexander Nevsky Cathedral as this is one of the top must sees in Sofia.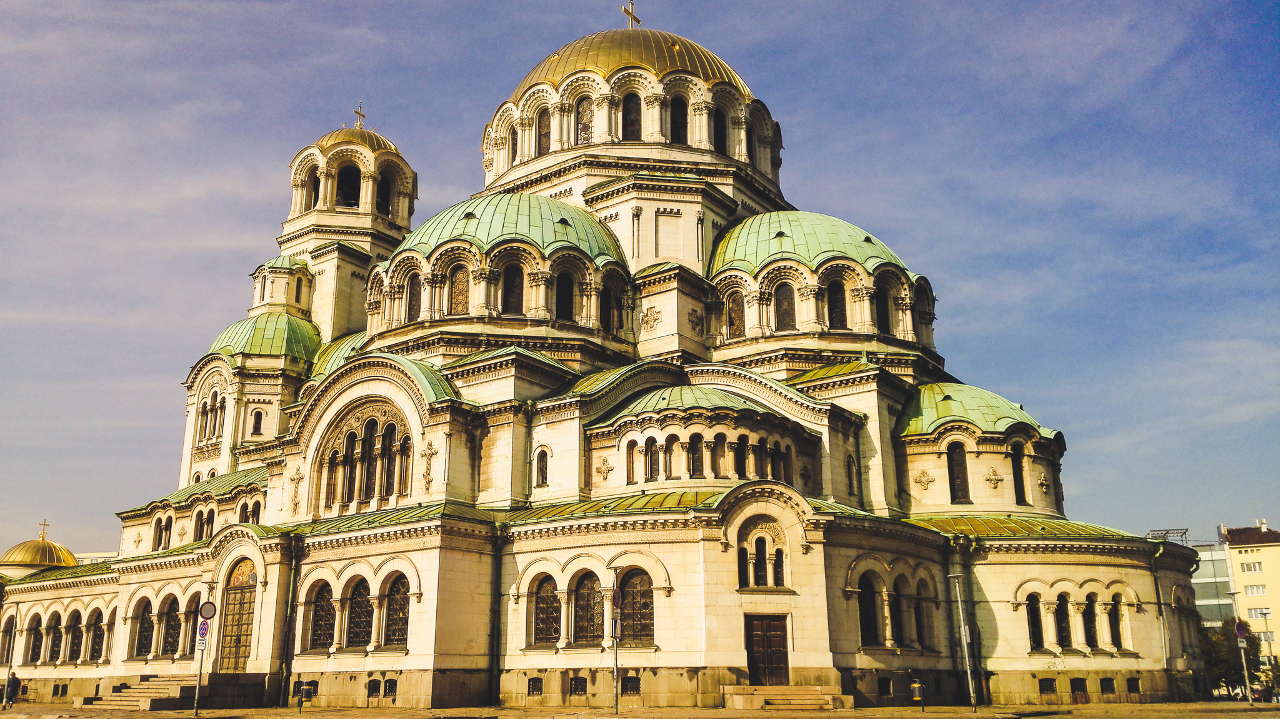 2. The Church of St. George
The Church of St. George is the oldest preserved building in Sofia, dating back to the 4th Century. The beautiful red brick rotunda is hidden in a large courtyard between the Bulgarian Presidency and Sheraton Hotel.
The ruins of the ancient town of Serdika surrounding St. George Rotunda make the place extraordinary and you will be absolutely fascinated by the contrast of the architectural styles. Definitely one of the most interesting sights in Sofia.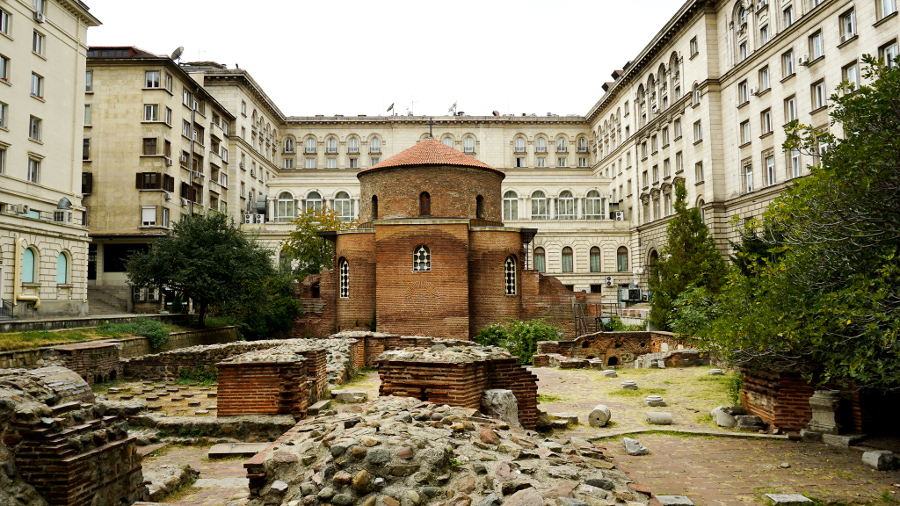 3. Saint Sofia Church
Another item on the list of places to see in Sofia is the Saint Sofia Church. Dating back to the 4th-6th Century, Saint Sofia Church is the second oldest building in the capital.
An interesting fact is that the capital is actually named after this church. Saint Sofia Church is also known as being the oldest functioning church in Europe.
If you visit Sofia, Saint Sofia Church should be on top of your Sofia travel itinerary.
4. Ancient Serdika
In the middle of the city center lay the remains of the ancient town Serdika, which was founded 2,000 years BC. The Roman Empire later conquered the town.
Konstantin the Great often said "Serdika is my Rome", who loved the city and its strategic location, as well as, the mineral spring waters. No Sofia city guide would be complete without including the ancient Serdika!
Eight streets, an early Christian basilica, mineral springs and ancient houses are parts of the complex, which is now open to visitors, located just above the Serdika Metro Stration.
An unusual fact is that the remains of the ancient town of Serika were found during digging and constructing the metro. As you are going back in time, you will be also extremely impressed by the contrast of ancient and contemporary.
Don't get surprised, this is something you can notice almost everywhere around the city.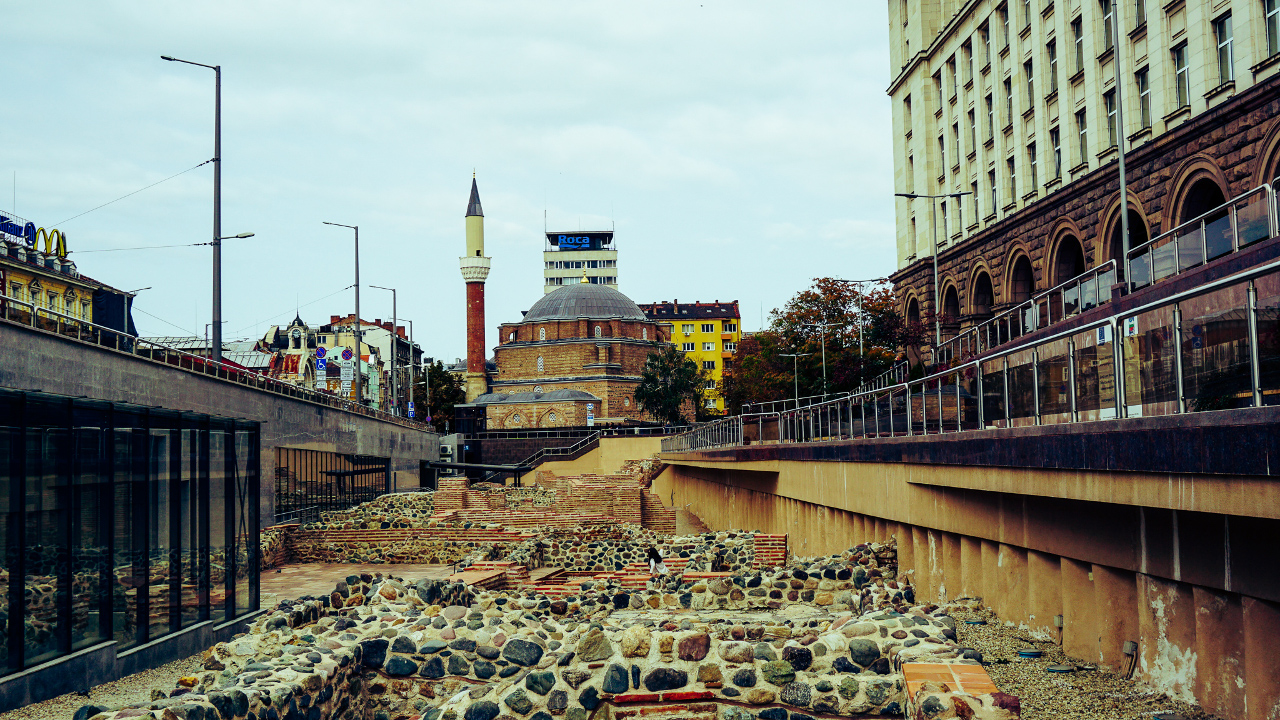 5. Sofia Central Mineral Baths
An impressive colourful building with Byzantine and Eastern Orthodox elements is located in the heart of the capital. You will be surprised when you understand that this building was once the Sofia's Central Bath, which was first opened in 1913 and was used as a public bath up until only 32 years ago.
The bath was closed only for a few years, when it had to be restored after the bombing in Sofia during the World War II.
Nowadays, the building is home to the Museum of Sofia, which is worth visiting if you want to learn a bit more about the history of Sofia. A nice bonus is the little garden with the fountain just in front of the building.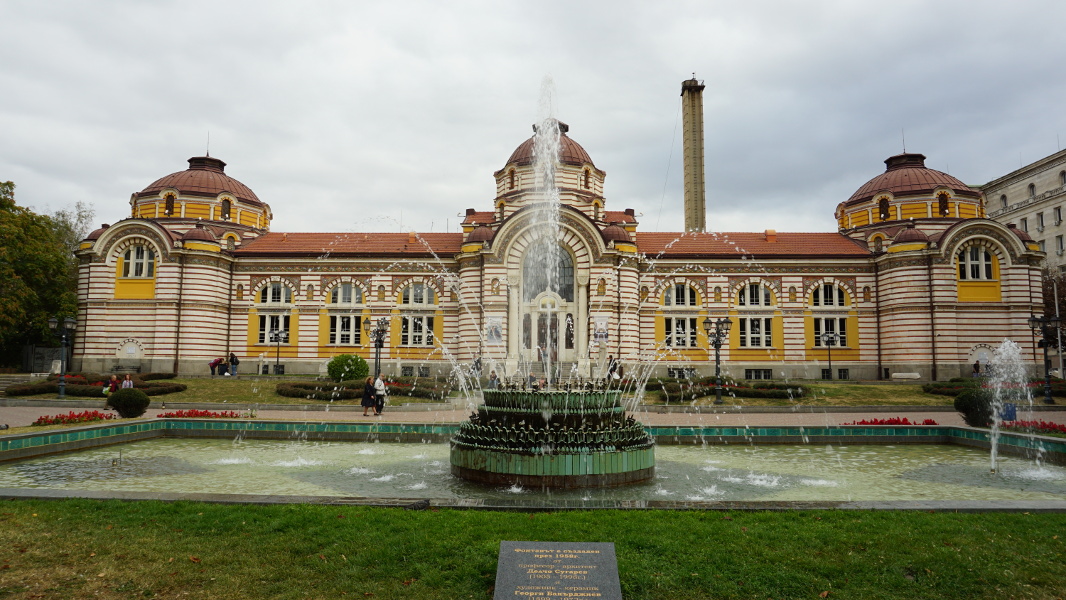 6. Ivan Vazov National Theatre
This is my favourite building in the capital. Maybe it is the Viennese architectural style, might be the central location of the building, or the feeling of the busy city garden surrounding the theatre – I am honestly not sure, but I absolutely love the Ivan Vazov National Thatre.
The façade of the building is quite rich in ornaments and together with the six white marble columns I think it is a work of art in itself. It's definitely one of the top things to see in Sofia Bulgaria.
The theatre is named after a Bulgarian novelist and poet, known as "the Patriarch of Bulgarian literature". Unfortunately, the plays are most often in Bulgarian, so you will probably not going to be able to see one.
Even so, make sure you enjoy a walk or get a coffee in one of the cafes in the park and soak in the atmosphere of the city.
7. Vitosha Boulevard
Vitosha Boulevard, a pedestrian street located in the heart of the city, is a must see when in Sofia. As you are strolling down the street, you will be able to find almost everything – cafes, restaurants, shops, etc.
This is also the busiest spot in Sofia especially during the warmer months. If you want to get the feeling of the city and see how the locals live, this is one of the places you need to visit.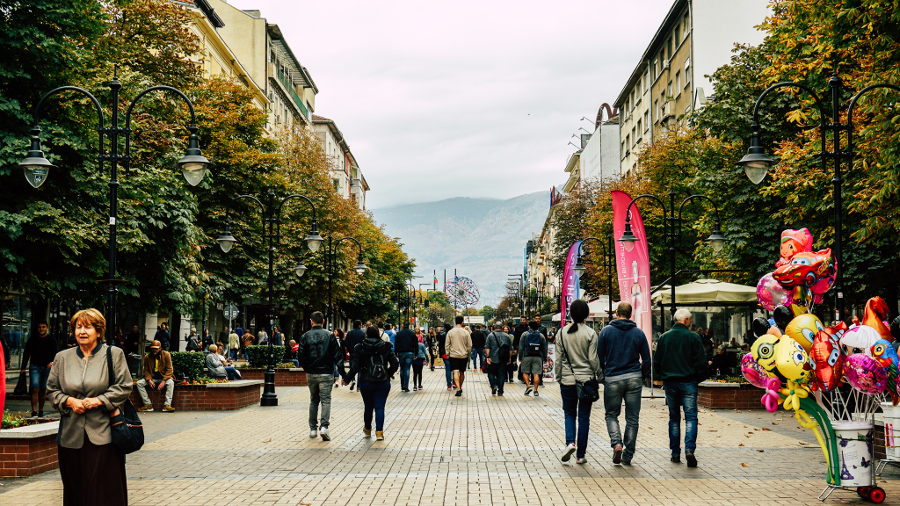 8. National Palace of Culture
The National Palace of Culture is another symbol of the city and one of the places to visit in Sofia. The building was officially opened in 1981 to mark 1300 years of the Bulgarian state.
The National Palace of Culture or as Bulgarian call it NDK is the biggest multifunctional conference, events and exhibitions center in Southeastern Europe.
Before judging its looks, remember that this a communist-era architecture. A massive number of concerts, conferences and events are hosted every year in the National Palace of Culture.
The bars and restaurants located at the roof terrace and the park with fountains in front of the building are nice added bonuses to the not so impressive architecture.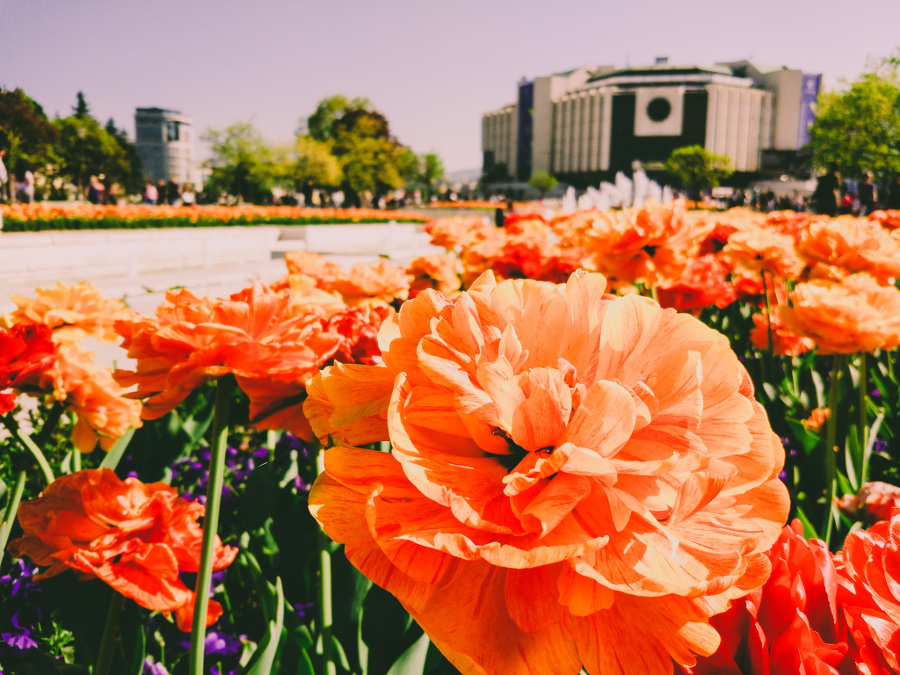 9. The Golden Street
Bulgarians like saying that we have our own golden street. If you wonder what does that mean – in Sofia there is one street paved with yellow blocks.
If you take this street it will take you from the Presidency and the Parliament Square to Sofia University. As you are walking this golden street you will notice more buildings heavily influenced by the communist era.
That being said, this is quite a pleasant walk and one of the best things to do in Sofia Bulgaria.
10. Borisova Gradina
Sofia is a capital with quite many green spaces. One of the most popular and largest parks is Borisova Gradina located not too far from the city center.
During the spring and summer months, you can find groups of locals hanging out, playing sports, riding bicycles, drinking beer, etc.
The park is a great place for a walk or to meet some new people and one of Sofia's tourist attractions.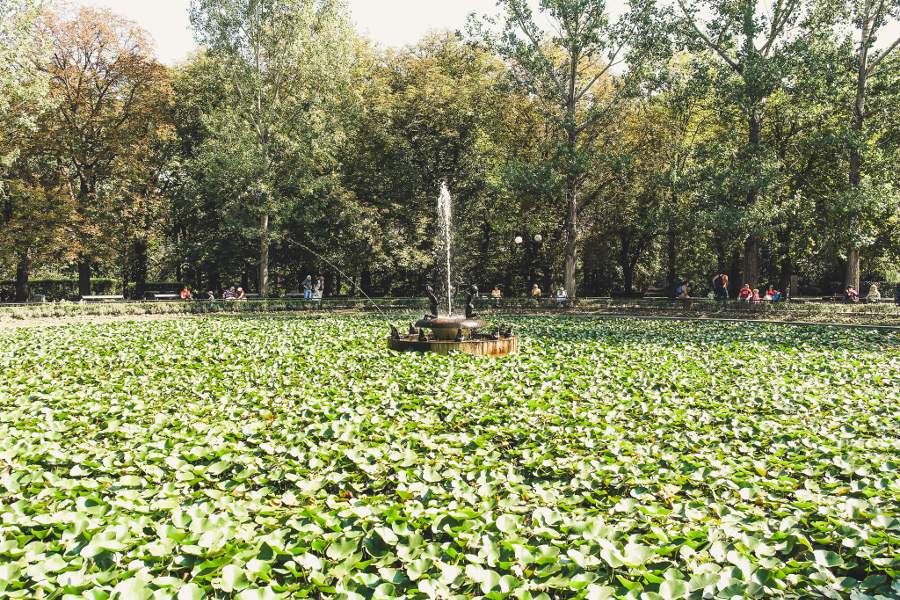 Off the beaten path things to see in Sofia
If you want to go off the beaten path in Sofia and explore the not so touristy spots around Sofia, you should certainly visit Vitosha Mountain.
Sofia is quite a different capital compared to the other ones in Europe. It may not have a river, but the city is located in the foothills of a mountain.
The Vitosha Mountain is extremely easily accessible from Sofia and locals often go to the mountains during the weekend. So here are the best off the beaten path things to see in Sofia.
1. Golden Bridges
The Golden Bridges is one of the few natural phenomena known as stone rivers. This is one of the top locations, which has to be included in your Bulgarian itinerary.
Approximately 2.5 km long and 150 m wide, this stone river is said to date back from the Ice Age. The rocks are almost grey, but as lichen grows on top of the stones it changes the colour and they might even look yellow or green in colour.
That is where the name of the phenomenon is also coming from – the Golden Bridges.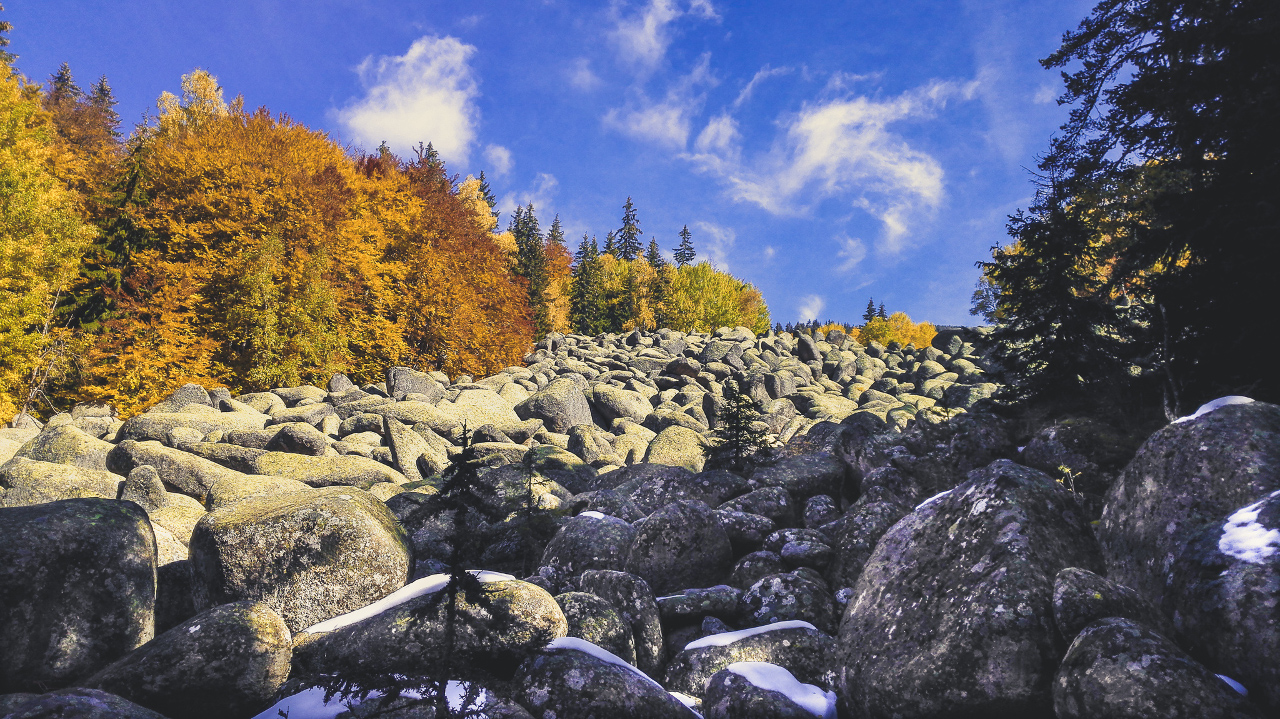 2. Boyana Church
Before you think "Oh another church", you should know this is one of the most significant monuments in Sofia. It is a bit off the beaten path, as it is located in the outskirts of Sofia, and not all visitors actually know about its existence.
This medieval Bulgarian Orthodox church, which was built in three stages the oldest one of which dates back to the 10th century is part of the Unesco World Heritage Sites.
The frescos in the church are an exceptional piece of art. It is extremely interesting, because it is said that this medieval art paintings resemble massively the Italian Renaissance, which was born an entire century later after the frescos were completed.
3. The Reading Room
A glass pavilion hidden between the trees of the City Garden. At first you might think – what kind of building is this? Well this is Sofia's reading room, located at one of the coolest locations in Sofia.
The Reading Room is also an information center, so if you have any questions you can just stop by and ask for directions or cool places nearby.
The people who work there are extremely friendly and are always open to meet new people. The glass pavilion is an excellent location if you want to learn more about Bulgarian authors, whose books have been translated into English.
As you can easily see, it's one of the best places to visit in Sofia Bulgaria.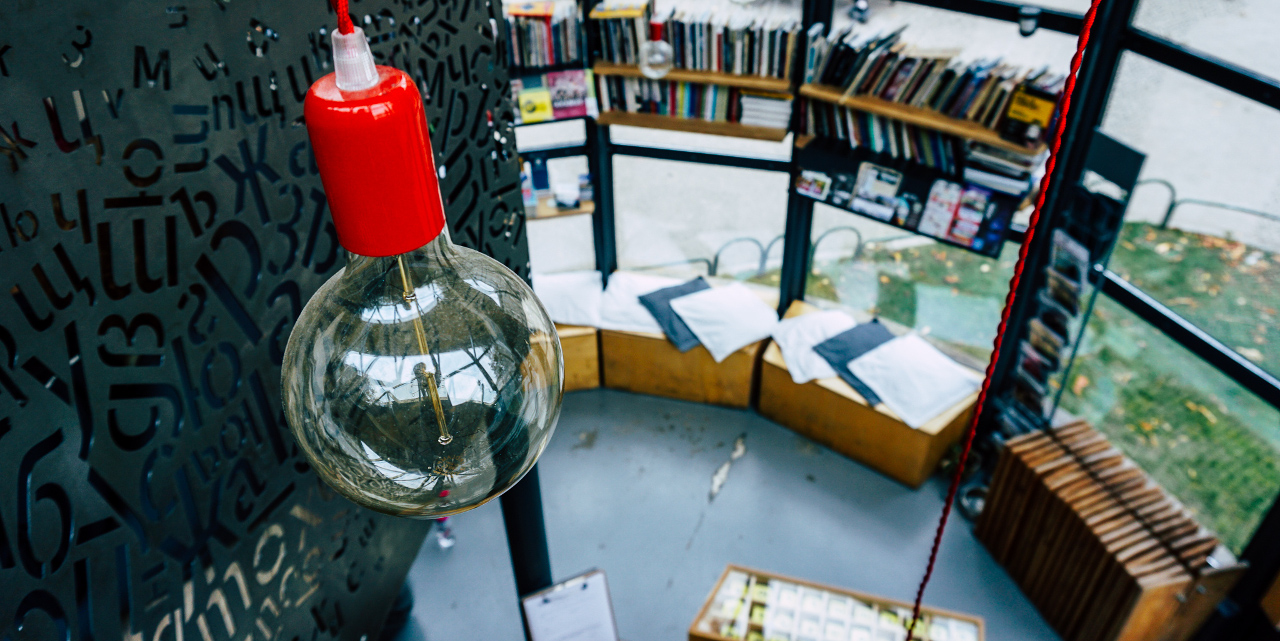 4. Shisham Street
This is one of my favourite streets in the capital. This little street may not be located in the ideal city center, but it is still worth the visit. Little arty shops, restaurants and cafes are located on this street, which makes it the perfect location for art and culture.
Shishman Street together with the nearby streets – Angel Kanchev and Nofit Rilski give the neighborhood the feeling of a more bohemian style.
The best ice cream shop in Sofia is also located on this street – so make sure that you stop by Gelateria Naturale.
Where to eat in Sofia
Now that we have covered the top tourist attractions in Sofia, as well as the really cool spots around the city where the locals like going, it is time to talk a bit about food! Because let's be fair with all that strolling around Sofia's streets, you will also get hungry. And there are many great places to eat in Sofia, cool cafes, and wonderful restaurants in Sofia.
I am a huge supporter of the idea that when you go to a new country and city you need to explore as much of its traditions and culture as possible and I love thinking that cuisine is a huge part of this.
I will be honest with you: Bulgarian food is extremely tasty and I am not saying it just as a biased local. Something that you should also know about the cuisine is that a very large portion of it is meat.
Keep reading to learn the four top locations around Sofia, which you need to visit for food and drinks.
1. Pod Lipite
For traditional Bulgarian food and atmosphere, you should visit Pod Lipite. The restaurant is almost a century old and more than half of the products used for the dishes are produced at their own farm.
When in Pod Lipite make sure that you try the traditional Shopska Salad with some Bulgarian rakia and then one of the saches – different types of meat, combined with vegetables served on a hot iron plate good for two people to share.
Make sure that you visit this restaurant in Sofia, as you will not be disappointed.
2. Aubergine
For a slightly different tastes of food and mixture of interesting spices, Aubergine is the perfect restaurant in Sofia. The atmosphere is very cozy and homey and the meals are extremely delicious.
The menu is based on seasonal products and changes fairly often. Another interesting fact is that each meal is paired with a local craft beer.
3. Mekitsa and Coffee
Mekitsa and Coffee is a great place for breakfast in Sofia. Back in the times when I was a kid, my grandmother used to make mekitsa every weekend. Same as all other grandmothers in the village and the country.
Our grandmothers used to prepare dough themselves at home with eggs, yoghurt, flour and other unknown for me ingredients, which was then made into small balls and deep fried – and that's what Mekitsa is.
In this place you can also try traditional Bulgarian banitsa and other super tasty old style receipts made fresh in the middle of the Sofia center.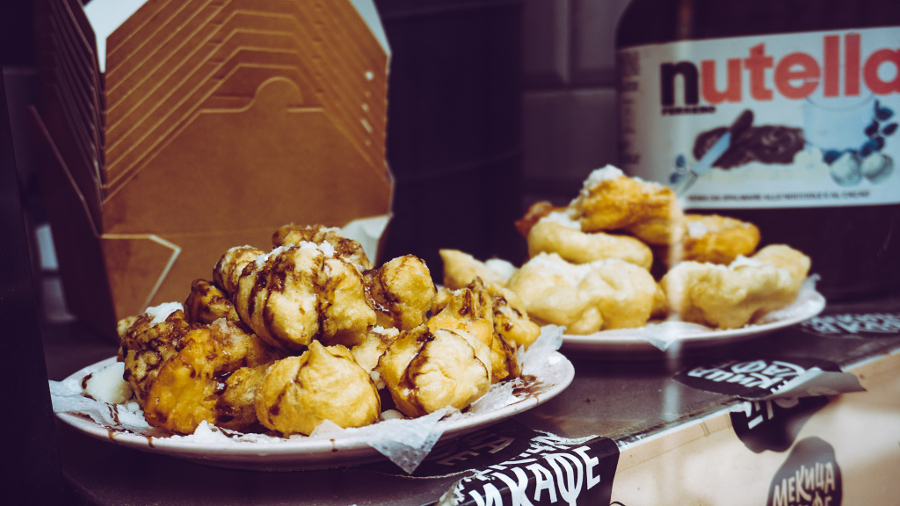 4. The Apartment
The Apartment is one of my favourite coffee spots in Sofia, except they do not serve coffee. However, the place is really popular for its Himalayan tea and home-cooked carrot cake.
The Apartment has a very cozy feeling to it as it looks exactly like an apartment, except each room has a different theme with very bright and vibrant colours.
This is a great spot during the colder months, when you want to enjoy a cup of tea by the fireplace. Make sure that you visit this hipster café if you have the chance.
Where to stay in Sofia
Did I manage to convince you that Sofia is a really interesting and cool city to visit? I really hope so! If you are already looking at flight tickets, the next thing you should know is where to stay in Sofia. As with anything else in Sofia, there is a bit of everything for everyone.
1. Sofia Smart Hostel
Sofia Smart Hostel is one of the best low cost accommodation you can find not only in Sofia or Bulgaria, but probably all of Europe. The hostel is located in the capital's city center and is a great option if travelling on a budget in Sofia.
There are plenty of options of shared bedrooms or double and triple rooms. Equipped kitchen, sitting area and free coffee, tea and fresh fruits are available to the guests.
2. R34 Boutique Hotel
If you are not sure if you want to go to a hotel or AirBnb, R34 Boutique Hotel is just for you with a bit of mixture of both. Located in the heart of the city, with creative room design, this place is a great value for money.
This is a relatively new hotel, but it already fairly popular and finding available rooms is not always so easy.
The hotel has 24/7 check-in service, even though they have no receptionists. if you want to try an alternative type of place to stay check it out.
3. Sense Hotel Sofia
If you want to treat yourself with a luxurious and modern hotel stay – Sense Hotel Sofia is the best option. The rooms have very modern and contemporary design with beautiful views of the city. The hotel is located near Aleksander Nevsky Cathedral and a few step from the Parliament.
The hotel has a beautiful swimming pool, nice relaxing spa and restaurant with great food. Most of all, though, the panoramic view bar is a must visit even if you are not staying at the hotel. You will not regred these views.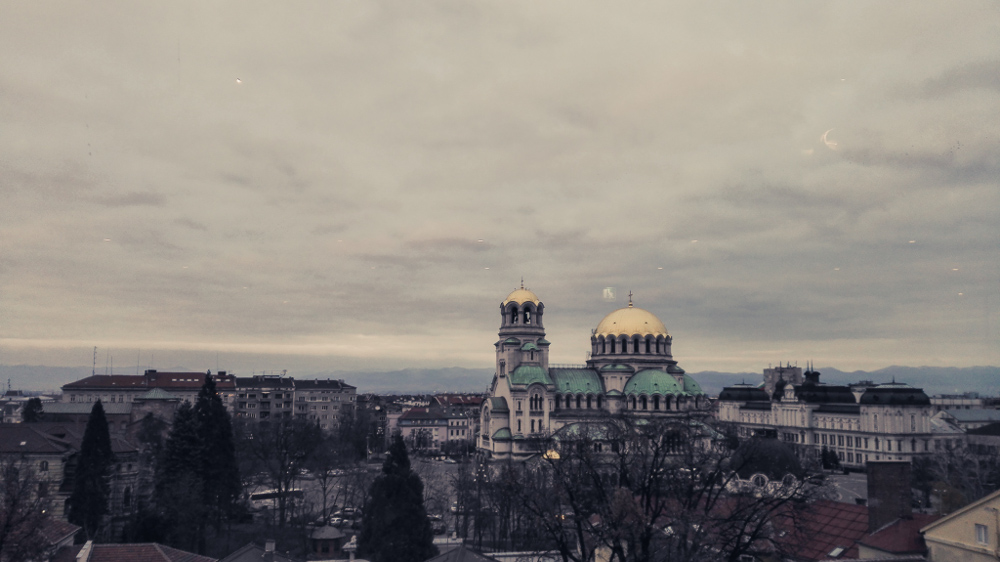 Sofia travel tips
Last words before you get your luggage ready and get on the next flight to Sofia. Here are my best Sofia travel tips to help you make the most of your visit to Sofia.
1. Walkable distances
Sofia is a relatively large capital, but even still the city center and all touristy attractions are located really close to each other. Walking around everywhere is not impossible especially if the weather is good and you have comfortable shoes.
2. Metro
Even if you need to use any kind of public transportation – the metro is your best option. It is fast, clean and cheap and will take you almost everywhere around the city.
The single price for a ticket is 1.60 Bulgarian Lev (0.80 euro) and once you buy the ticket it is valid for approximately 30 minutes, so do not buy tickets for the metro in advance.
If you are planning to use the metro more than 2-3 times per day or use other transports, such as bus or tram get a day ticket for 4.00 Bulgarian Lev (2.00 Euro).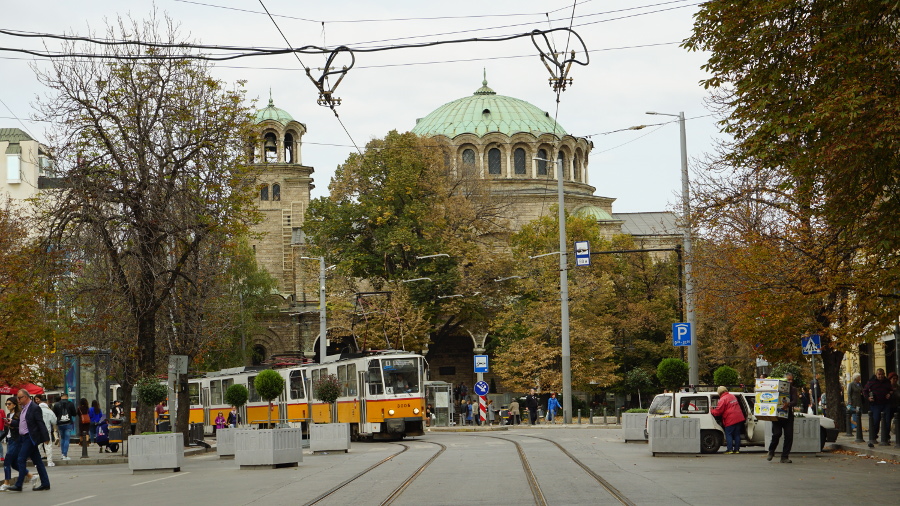 3. Free Tours
There is a wide variety of available free tours in Sofia, which are a great way to explore the city. I strongly recommend the Sofia Free Tour – two hours walking tour with a knowledgeable guide telling you all about the history of the city.
The Balkan Bites Food Tour will take you to the best restaurants and cafes in the city to try the traditional Bulgarian cuisine for free.
There are other options such as the Bike Tour, Communist Tour, Pub Crawl for which you actually need to pay but they are also great to explore the capital even more.
4. English
If you are lost and want to ask for directions and you do not know Bulgarian, better look for someone younger. The vast majority of the older generation in Bulgaria does not know English or even if they do, they do not feel comfortable speaking to a foreigner.
Sofia is now becoming more and more popular and there are signs in English almost everywhere, but as with going to any other country you should be prepared for the language barrier when trying to communicate with the locals.
5. Just chill and enjoy
Sofia is a slightly different capital compared to the other ones in Europe. The city is extremely rich in history and a lot of very old buildings are still preserved and open to the public.
On the other hand, the communist era had a massive influence on the country and a lot of the buildings were built in this period, so do not be surprised by the architectural style.
Sofia is a fusion of styles and cultures and it is not everyone's cup of tea. If you know a local drop them a message before visiting Sofia.
If a Bulgarian shows you around and the local's lifestyle and how chill and easy going people are, you will quickly fall in love with Sofia.
Have you been to Sofia? Did you enjoy the city and what is has to offer? What was your favourite thing? If you have not been to Sofia yet, do you think you will add it to your travel bucket list?
This is your complete local's guide to Sofia for first timers. Use the Sofia travel tips presented and the places to visit in Sofia when creating your Sofia itinerary.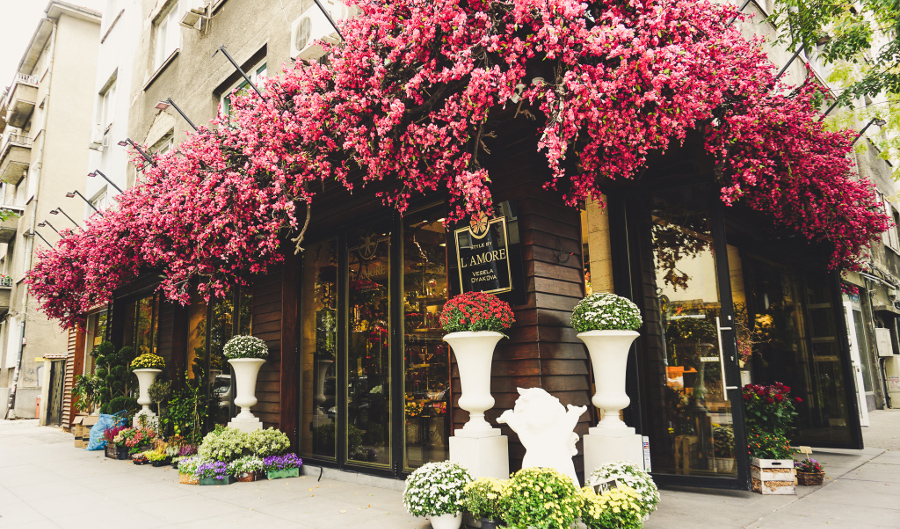 About the author
My name is Polly Dimitrova and I am a resource coordinator by chance, recently started blogger by choice and traveller at heart. I am trying to live life to the fullest by travelling the world, exploring new places, taking pictures, collecting memories and being happy. Read her blog – One Flight Away – and follow Polly on Pinterest, Facebook, and instagram.