I am pretty sure you know the Arc de Triomphe in Paris, but that what you are thinking of is the imposing monument officially called Arc de Triomphe de l'Étoile, located in the centre of the Place Charles de Gaulle, at the western end of the Champs-Élysées.
Just in front of the Louvre Museum however, there is another Arc de Triomphe, the small one (so to say), and this is the one I'm presenting you today.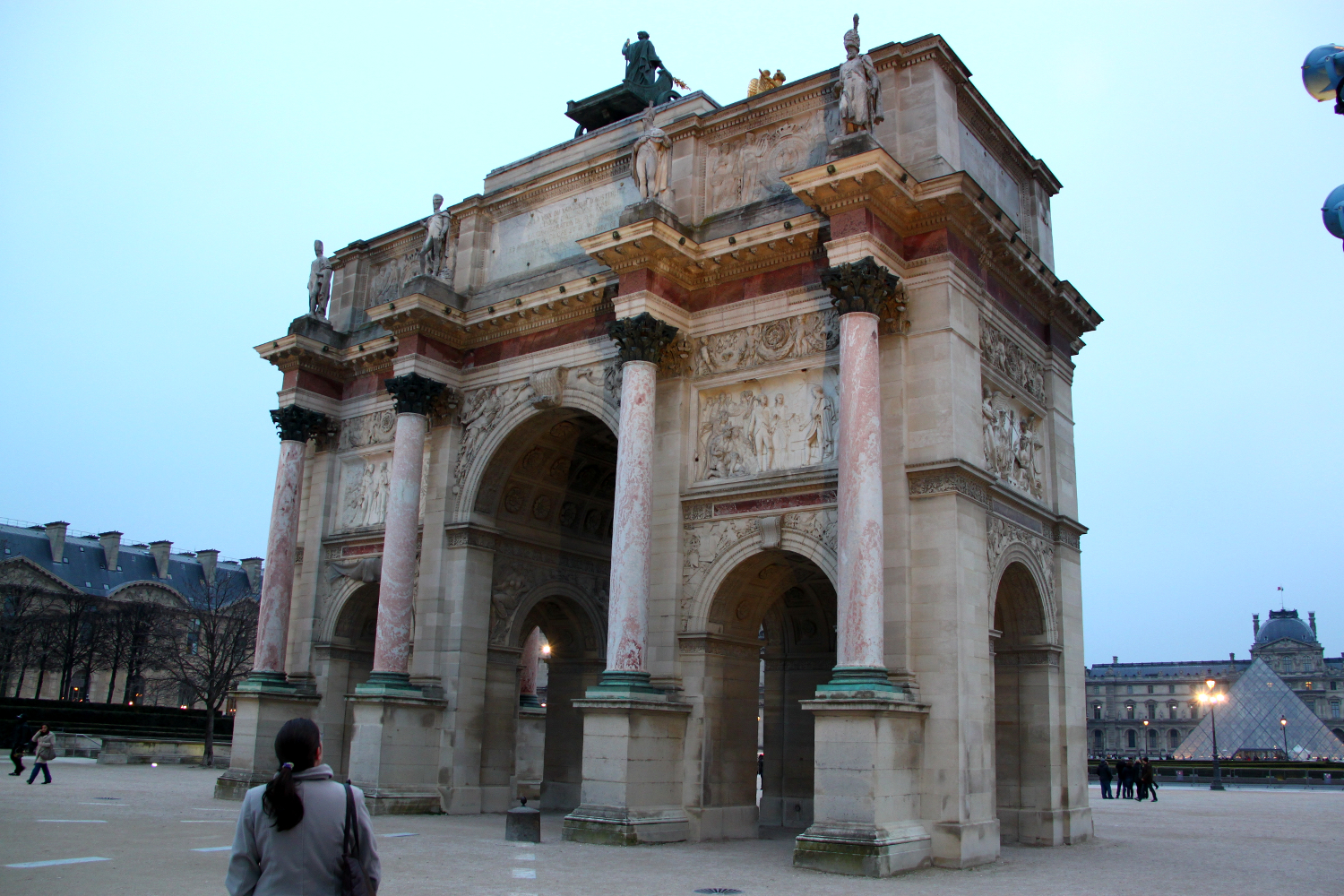 Located west of the Louvre, one of the best Parisian museums, the Arc de Triomphe du Carrousel was built, as its bigger and more famous "brother", by Emperor Napoleon to commemorate his victories, and the grand armies he had commanded.
They were both commissioned in the same year, but while the arch next to the Louvre was built between 1806 and 1808, it took almost 30 years to finish the one in the Places Charles de Gaulle.
The Arc de Triomphe du Carrousel was designed by architects Charles Percier and Pierre François Léonard Fontaine, based on the model of the Arch of Constantine (312 AD) in Rome and as a gateway of the Imperial residence, the Tuileries Palace. This palace was destroyed during the Paris Commune in 1871, but the arch remained.
If you look closely at the monument, you'll see some interesting statues, and richly decorated bas-reliefs of rose marble depicting some of the most important moments from Napoleon's battles.
When you are in Paris, next to the Louvre or the Tuileries Gardens, this Arch de Triomphe is definitely worth a moment to study it.