Clearwater is one of the most family-friendly cities on the Gulf Coast, with a host of great attractions and the mild year-round temperatures you need to enjoy them. Keep these tips in mind to ensure you and your little ones make the most of your time in Clearwater, Florida.
Stay in a Family-Friendly Hotel
Clearwater has plenty of high-end resorts for honeymooning couples, but your brood will feel much more comfortable in one of the family-friendly hotels in Clearwater. These hotels offer the space you need and facilities your kids will love.
North Sunrise Motel's two-bedroom suites comfortably sleep six people. The hotel's just one block from the beach, but in the colder months your kids may prefer the onsite heated swimming pool. The hotel's also pet-friendly, so the whole family can come along.
Sandpearl Resort is much ritzier, but if you want to splurge you won't be disappointed. The two-bedroom suites offer separate bathrooms for parents and kids and three flat panel TVs to end any viewing squabbles. Although your children would probably prefer to spend time making new friends at Camp Ridley than watching the box. With your little ones busy on nature walks or scavenger hunts, you can indulge in a spa treatment or quality adult time.
Hit the Beach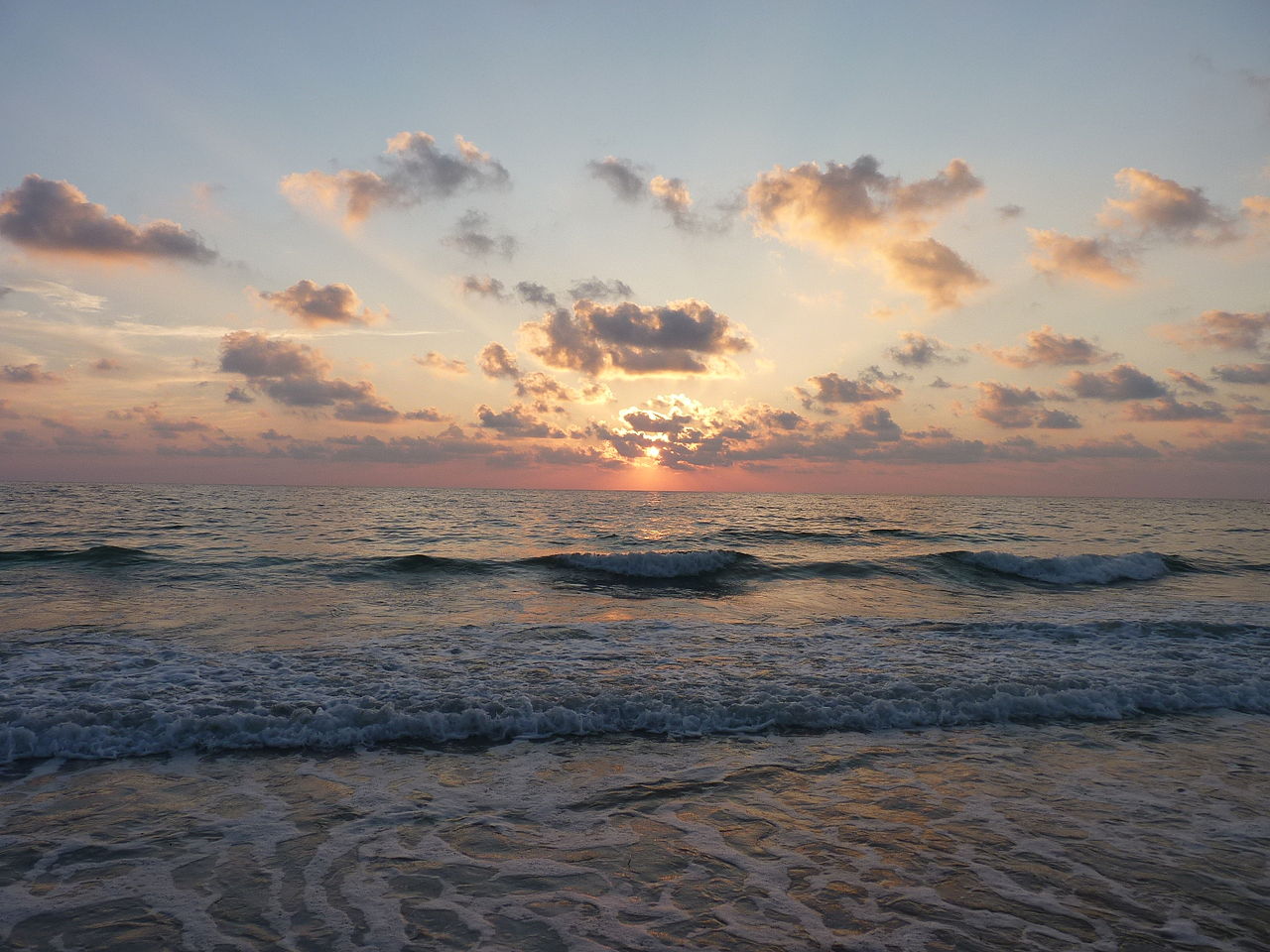 Clearwater beach – sunset, photo by Waters2100
For most families, Clearwater Beach is Clearwater's biggest drawcard. The white sand is pristine, perfect for building sandcastles, and there are plenty of seashells along its shore. As the beach's name suggests, the water is also clear and the waves are gentle enough to suit young children. The Florida sun has some bite during summer, but you can rent a shade tent to keep your family cool.
Meet the Local Wildlife
Children have a natural affinity with animals, so time spent meeting Clearwater's wildlife should be on any visiting family's itinerary. Clearwater Marine Aquarium is home to sea turtles, river otters, sharks, stingrays, fish, and dolphins, including its star attraction, Winter. Your kids may already be familiar with this dolphin and the story of her prosthetic tail, which was brought to life in the feel-good flick "Dolphin Tale."
Clearwater also lies along the Great Florida Birding and Wildlife Trail, so grab your binoculars and start searching for birds in their natural habitat. If your kids can stay quiet, you might spot the roseate spoonbill or great horned owl in Sand Key Park or osprey and shorebirds at Caladesi Island State Park, a short ferry ride away.
Enjoy Pier 60 by Night
Clearwater has its share of bars and clubs, but you'll find family-friendly entertainment at Pier 60. Little ones will be awestruck by the fire eaters, stilt walkers, and magicians entertaining crowds at Sunsets on Pier 60, a festival which runs every evening of the year. Family-friendly movies also play every Friday and Saturday night. If your brood gets peckish, treat them to dinner at one of the nearby restaurants. Most have kids' menus to please the pickiest eaters.
With these tips in mind, a vacation in Clearwater, Florida, can be a special time for all the family.