Planning to visit Winnipeg and don't know what to include on your trip? Read this insider's 5-day Winnipeg itinerary and discover the best things to do in Winnipeg.
As there are plenty of wonderful places to visit in Winnipeg, using a pre-made itinerary will help you make the most of your trip to Winnipeg. As you'll see, there are some ideas also for the eventuality of spending more days in Winnipeg – or replacing one of the days from the itinerary.
This 5 days in Winnipeg itinerary presents you the best things to see and do in Winnipeg, where to eat in Winnipeg, and includes numerous tips and tricks.
The recommendations are provided by Taylor from Travel Lemming and will help you have an amazing time in Winnipeg!
You can also use this five day Winnipeg itinerary to create your ultimate Winnipeg bucket list for longer or shorter trips!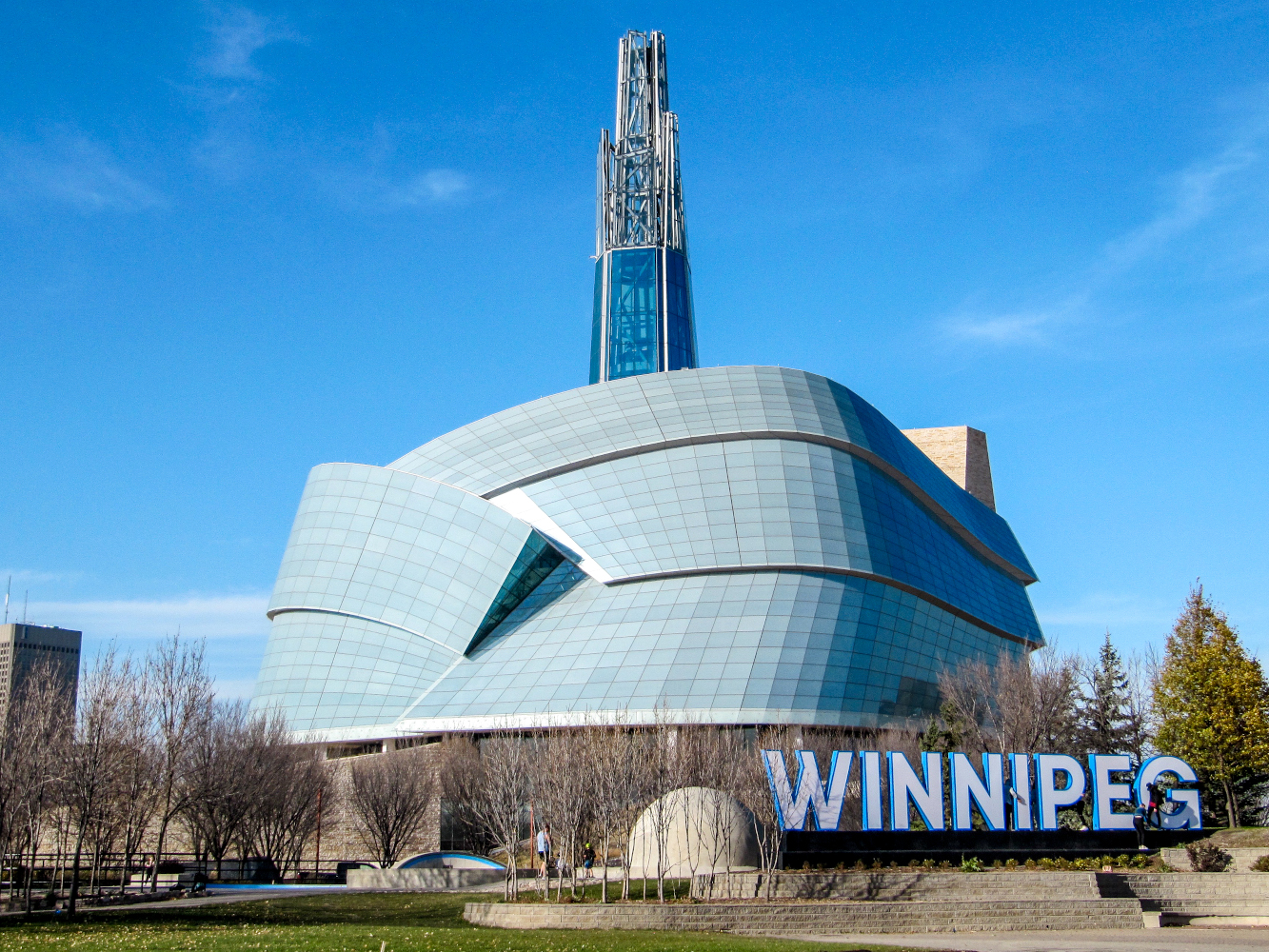 5 Days in Winnipeg Itinerary (By a Local): The Best Things to Do in Winnipeg
A Canadian prairie city known for arts and culture, narrowing down the best things to do on a 5-day trip to Winnipeg, Manitoba can be tough.
Located smack-dab in the center of Canada, Winnipeg is the capital city of Manitoba and is chock-full of unique experiences. Not only is Winnipeg home to professional sports teams (the Winnipeg Jets play in the NHL), but the city is also known for its world-class dining, exciting history, and local gems.
As a local, I've spent a fair chunk of my life in the city and I can tell you from experience that, though it's still under the radar in a lot of ways, there are some unforgettably unique things to do in Winnipeg. To help you get in on the action, I'm ready to dish out my ideal itinerary for anyone getting ready to visit Winnipeg.
Ready to plan your 5-day trip to Winnipeg?
Let's dive in!
5 Days in Winnipeg: The Best Itinerary (By a Local)
This Winnipeg 5 days itinerary includes the following:
Day 1 of the Winnipeg itinerary: Explore the Forks


Forks Market
Winnipeg Children's Museum
Canadian Museum for Human Rights

Day 2 of the Winnipeg itinerary: The Exchange District (a National Historic Site of Canada) & Downtown


Manitoba Museum
Winnipeg Art Gallery
Royal Canadian Mint
Hermetic Code Tour of the Legislative Building

Day 3 of the Winnipeg itinerary: Have a Spa Day
Day 4 of the Winnipeg itinerary: Osborne Village and Corydon Village


Gas Station Arts Center
Chapultepec Park
Polanco

Day 5 of the Winnipeg itinerary: Get out in nature


Assiniboine Park
Assiniboine Forest
FortWhyte Alive
Birds Hill Provincial Park
Bonus ideas and day trips!
Day 1: Explore the Forks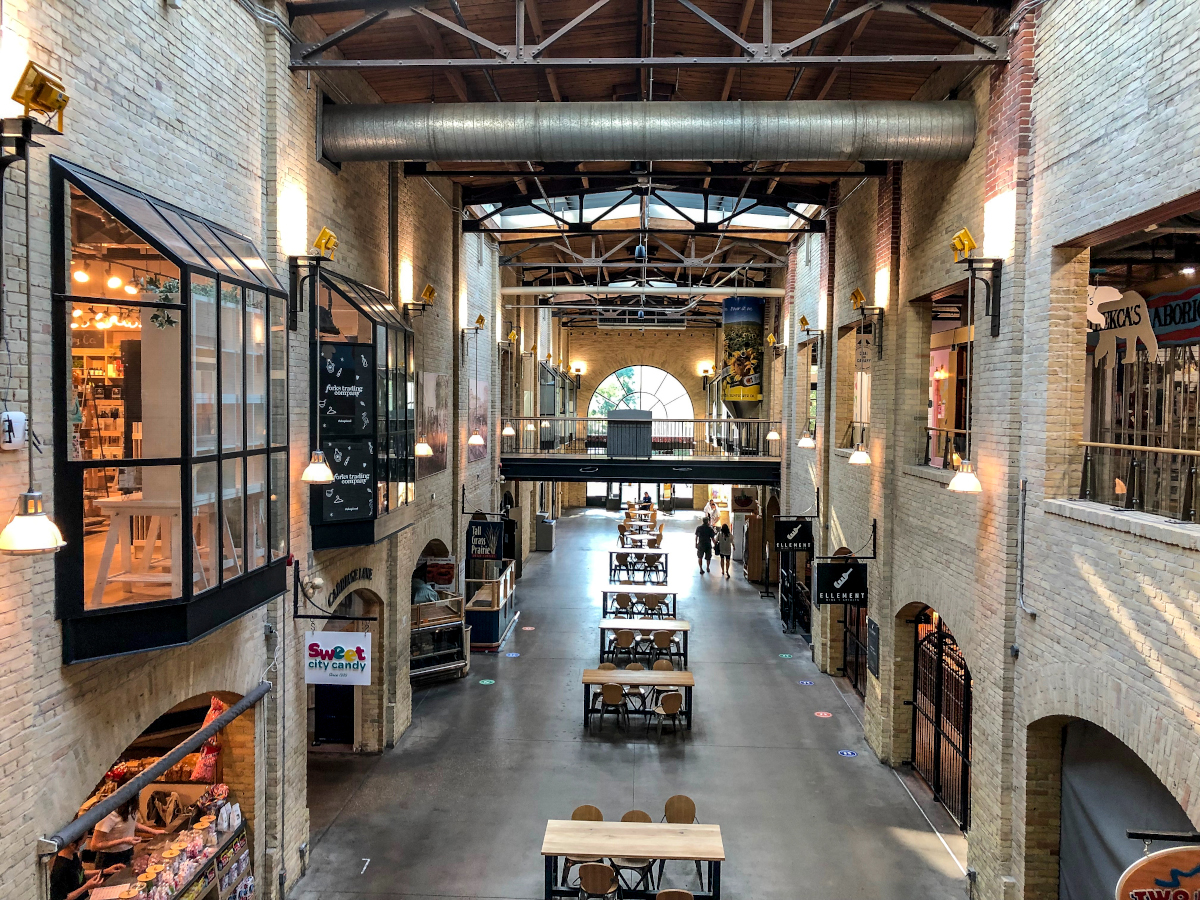 When you start searching for the best things to do in Winnipeg, Manitoba, chances are The Forks will be one of the very first attractions you come across, and for good reason.
Located at the junction of the Red and Assiniboine Rivers, The Forks has been a high-traffic trading spot for thousands of years. Though first used by Indigenous peoples, The Forks later became notable for European fur traders, Scottish settlers, and railway pioneers.
Today, The Forks maintains its meeting-place persona and is one of the best spots in the city for locals and visitors alike.
So, to kick off your Winnipeg trip, I recommend visiting the Forks Market first thing in the morning and grabbing a bite to eat at one of the many vendors. The Forks Market is filled with amazing food options from all over the world, and finding a great place to eat will be a breeze.
Then, if you're visiting in the summertime, I recommend grabbing a drink on the outdoor patio or, if you're visiting in the winter, strapping on some skates and skating on the icy rivers.
If you have kids in tow, then definitely plan to stay at The Forks a little longer. Not only is the attraction home to the Winnipeg Children's Museum, but it's also known for the Manitoba Theatre for Young People — a production company that regularly performs child-centric plays.
Later, when you're done soaking up The Forks, make your way over to the Canadian Museum for Human Rights. This world-class museum is focused on stories, exhibitions, and artifacts regarding Human Rights both in Canada and around the world.
A large museum also known for its architecture, I'd budget at least a couple of hours here. Also, make sure you head to the top of the building as there are some amazing views.
Day 2: The Exchange District & Downtown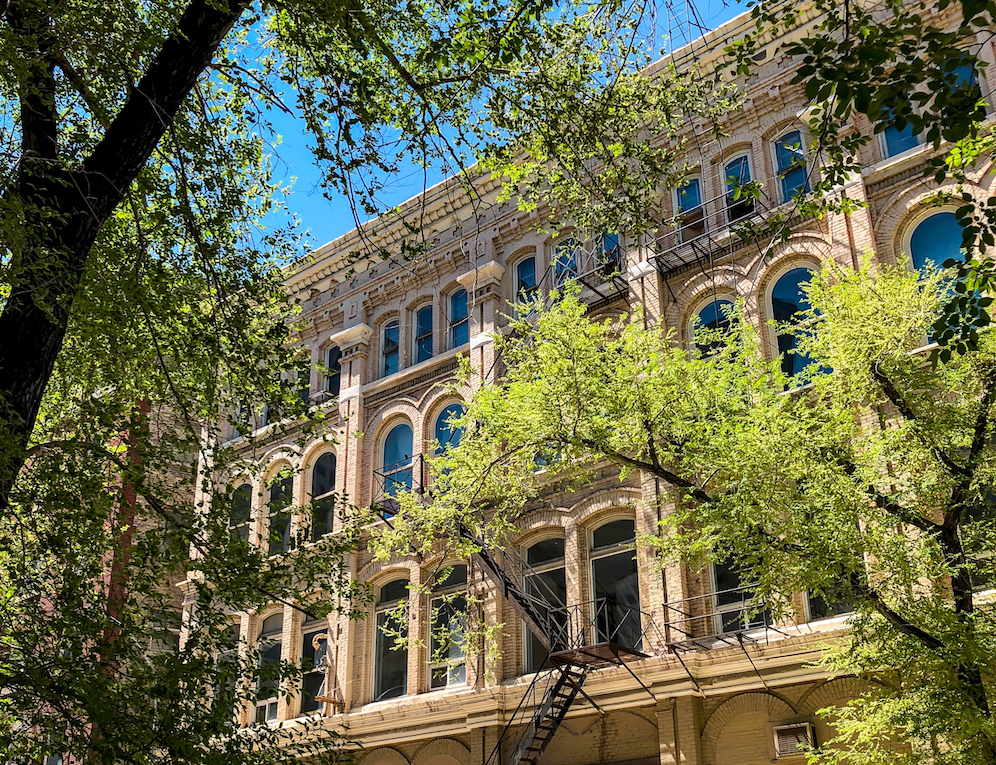 To kick off your second day in Winnipeg, make your way over to the Exchange District — a 20-block area known for its unique warehouse-style architecture and eclectic shops.
Located just north of Downtown, the Exchange District is a National Historic Site of Canada and is filled with old buildings that house galleries, shops, cafes, and all kinds of interesting businesses.
The neighborhood features the largest number of preserved heritage buildings in North America, punctuated by cobblestone streets, cute alleyways, and elegant squares.
Simply put, the Exchange District is one of Winnipeg's most beautiful neighborhoods. While here, I recommend exploring an art gallery (Mayberry Fine Art Gallery, Urban Shaman, and Martha Street Studio are all great options) and ducking into the shops.
When you're done exploring the neighborhood, head over to the Manitoba Museum — located in the same general area. Focused on millions of years of prairie history, this museum is home to nine galleries, special exhibits, a planetarium, and a science gallery.
For eats in this area, there are some seriously world-class options. In particular, I recommend heading over to Deer + Almond, Blufish, Peasant Cookery, or Ira's Deli.
Then, once you've gotten your fill of the Exchange District, head over to Downtown — the adjacent neighborhood.
Winnipeg's bustling center, you'll find plenty to do in the Downtown core such as exploring the Winnipeg Art Gallery, taking a tour of the Royal Canadian Mint (this is where they make coins for countries all over the world), or taking a Hermetic Code Tour of the Legislative Building.
Later, if you're looking for a little nightlife to cap off your day, then catch some live music or other performances at the High And Lonesome Club, Pyramid Cabaret, or The Handsome Daughter. Winnipeg is a great city for hockey fans too, so if you're visiting during the professional season then definitely plan to catch a Winnipeg Jets game at the Bell MTS Centre.
Day 3: Have a Spa Day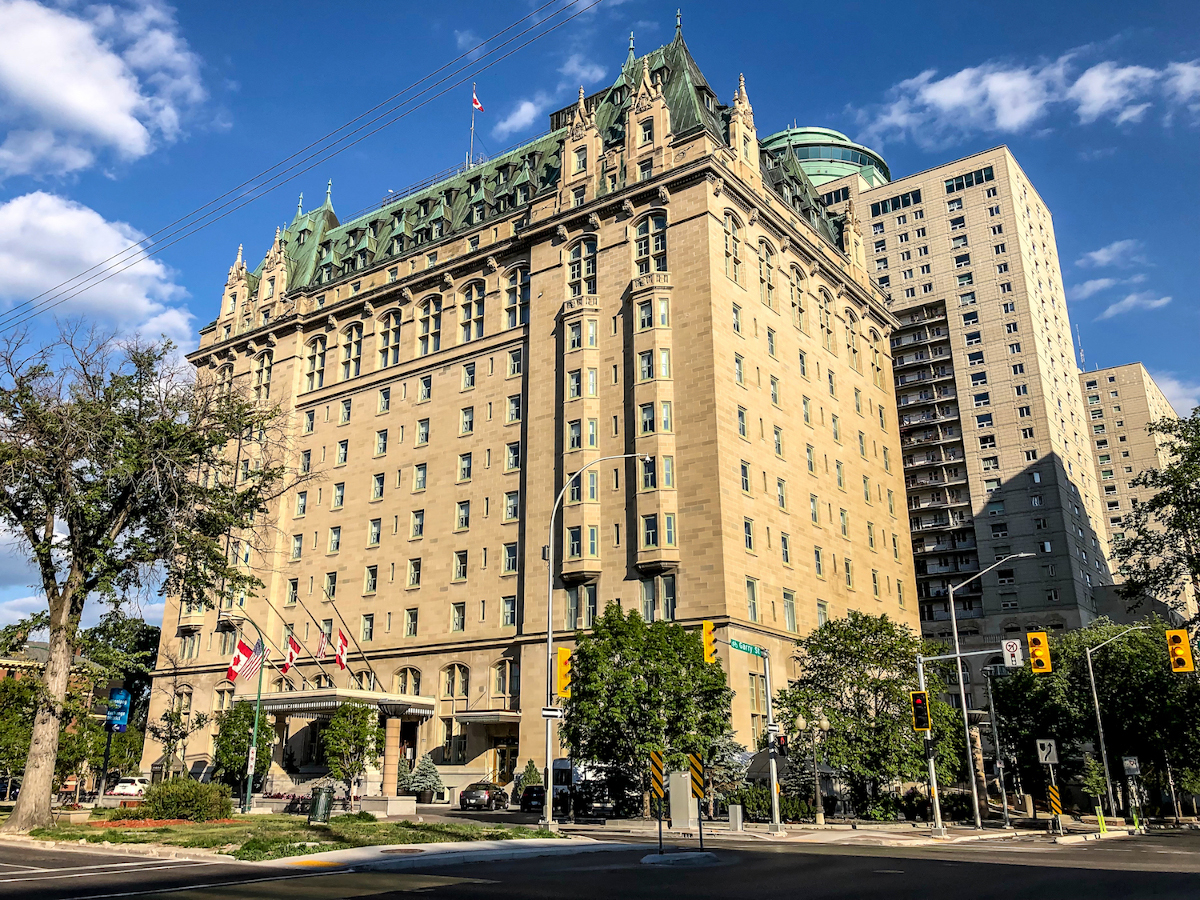 After those first two busy days, take a load off and book yourself in for a relaxing spa day. Winnipeg is home to quite a few great spa options, but if you're looking for something extra-special, then make your way over to Thermea Nordik Spa.
Located just 8km from downtown near Crescent Drive Golf Course, the facilities at Thermea Nordic Spa include four outdoor baths, four saunas, accommodations, exfoliation packages, and highly-rated restaurants. An all-encompassing experience, Thermea places emphasis on The Thermal Cycle; a Nordic spa ritual that alternates between hot and cold baths. This tradition is said to help eliminate toxins, stimulate blood circulation, and support cardiac rhythms.
Plus, as far as amenities and offers go, Thermea has all kinds of massage and body care treatments available. Massages, wraps, mud dips, and floats — it's all at Thermea.
That said, if Thermea isn't quite your speed then there's also Pocca Poca Japanese Detox Spa, Ten Spa at Fort Garry Hotel, Riverstone Spa (at the Forks), and plenty of other treatments, floats, and therapies around Winnipeg.
Day 4: Osborne Village and Corydon Village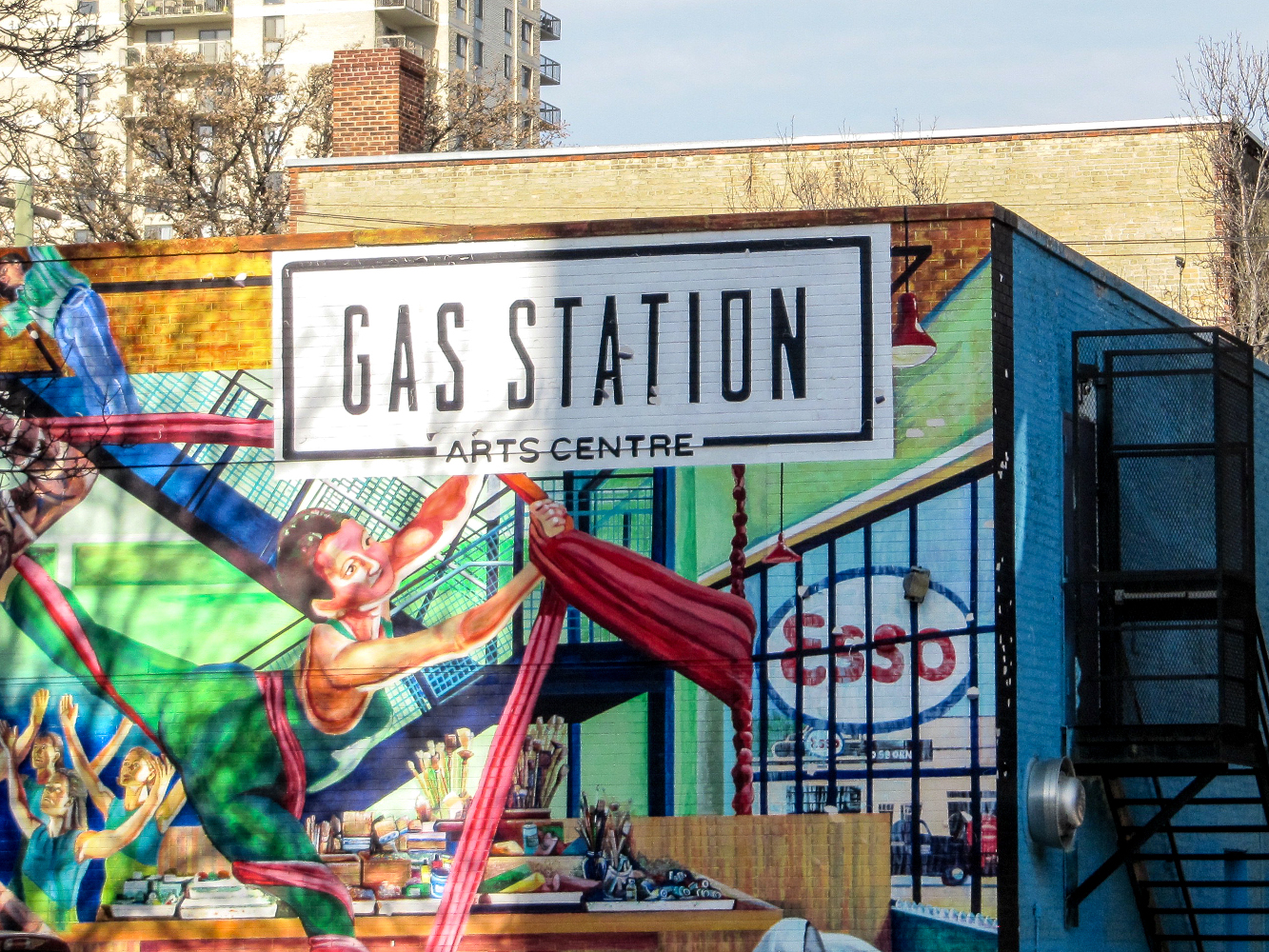 Ready to explore some seriously cool Winnipeg neighborhoods? Then look no further than Osborne and Corydon Villages.
Located just across the Assiniboine River from downtown, Osborne Village is known for its eccentric attractions, lively locals, artsy vibe, and flair.
In Osborne, stop in at the Gas Station Arts Center for some live comedy, burlesque, or adult puppet shows, check out one of the cool dive bars, see some live music, go shopping at the specialty clothing shops and boutiques, or sample some specialty dishes at the mom and pop restaurants.
Then, once you've cased Osborne, head kitty-corner down the road to Corydon Village, also known as Winnipeg's Little Italy. Featuring plenty of staple Winnipeg restaurants (The Roost, Kristina's, and Cafe 22 are all excellent), Corydon is a great place to grab a bite to eat and soak up the atmosphere.
But, while the shopping and dining here is excellent, there is also quite a bit of nightlife that happens in Corydon.
If you're into a more relaxed experience, I recommend grabbing a patio or rooftop drink at one of the many bars and restaurants, or if you're looking for something a little more energetic then visit Corydon on a Friday or Saturday night in the summer — they regularly host mini-music festivals that showcase everything from classic rock and pop to jazz and blues.
All in all, these two neighborhoods are excellent for entertainment, food, and nightlife.
Day 5: Get Out in Nature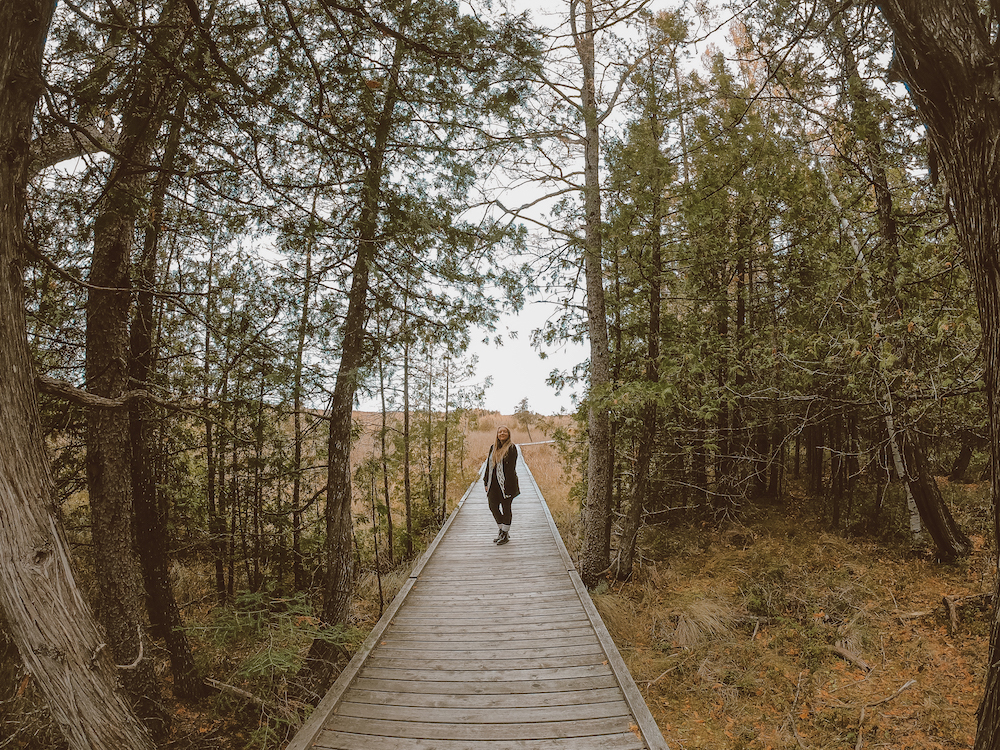 One of the best features of a small prairie city like Winnipeg is its proximity to nature.
So, for your final day in the city, exploring the best of Winnipeg's nature retreats is the way to go.
Assiniboine Park and Assiniboine Forest will make you feel as though you've stepped right out of the concrete jungle and into a total oasis within the city limits. This dog-friendly park is home to hiking and biking trails, a pond, and even a theatre.
In particular, hiking the Preston Trail is one of the most popular things to do in Assiniboine Park. This is a 10km moderately-trafficked out-and-back trail and is great for all skill levels.
However, while Assiniboine is a great city-centric park, if you're looking for something a little wilder, then head out to FortWhyte Alive.
A recreational and educational park, FortWhyte Alive is located in the south end of the city and covers 640 acres of wetland, grassland, lakes, and forest.
There is a constant schedule of events to check out here (such as baby bison viewing, organism identification days, hiking groups, and stand-up paddleboarding adventures), but some of the most common things to do are hiking the trails, taking a canoe tour, visiting the Buffalo Stone Cafe, and viewing wildlife.
That said, not only are there some great parks and green areas within the city limits itself, but there are also top-notch nature spots to explore beyond the perimeter as well.
In particular, Birds Hill Provincial Park is just a 20-minute drive out of the city and is a great place to go hiking or biking, camping, horseback riding, and more. Some of the best hikes in Birds Hill include the Cedar Bog Trail, the Chickadee Trail, Aspen Trail Loop, and Bluestem Trail.
Plus, if you'll be visiting in the summer, Birds Hill is home to the world-renowned Winnipeg Folk Festival — an eclectic weekend-long music festival that hosts both local and international artists.
Bonus: Take a Day Trip!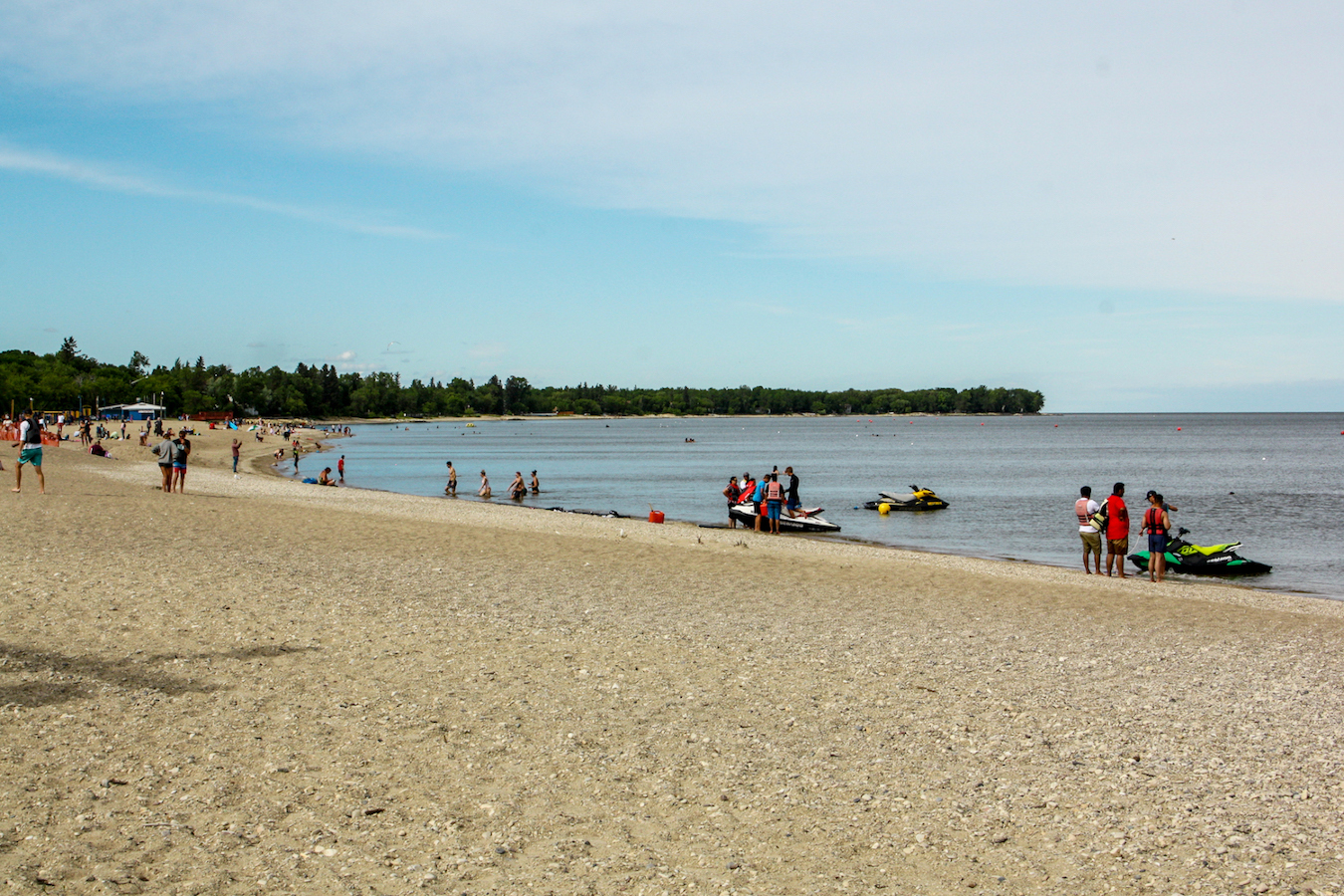 Planning on visiting Winnipeg, Manitoba for more than 5 days? Then take a day trip from Winnipeg (or take two!).
Day Trip #1 – One of the best day trips from Winnipeg is Gimli, Manitoba — located just an hour's drive away. A small town with a strong Icelandic Heritage, Gimli is located on the west bank of Lake Winnipeg and is the perfect family-friendly place to go and spend a day.
The town features an awesome white-sand beach, a stunning harbor full of sailboats, the New Iceland Heritage Museum, a cute little town, and activities that all ages will enjoy. When in Gimli, I particularly love hitting up the hiking trails or renting a boat for the afternoon.
Just up the road from Gimli is another local favorite, Hecla-Grindstone Provincial Park. Located on an island on the west side of Lake Winnipeg, Hecla-Grindstone features beautiful beaches, lighthouses, excellent watersports, wildlife-filled marshes, and great campgrounds. I highly recommend tacking on Hecla-Grindstone to your Gimli day trip.
Day Trip #2 – Or, for a bit of a different day-trip vibe, head out to Riding Mountain National Park. A two-hour drive from Winnipeg, Riding Mountain is characterized by beautiful lakes (Clear Lake, in particular), tons of wildlife viewing opportunities (elk, moose, bison, and bears all live here), and some seriously amazing views.
While here, I recommend hiking to the top of Bald Hill (for that awesome view), renting a kayak or canoe and heading out on the water, taking a tour of the Bison enclosure, and exploring Wasagaming — the resident townsite.
Day Trip #3 – Located an hour and a half from Winnipeg, Pinawa Dam Provincial Park is one of Manitoba's most unique attractions. What was once a functioning hydroelectric generator, Pinawa Dam is now defunct and mainly acts as a place for recreational activities.
In particular, Pinawa Dam is known for its awesome hiking trails, kayaking experiences (there are white water rapids here), and beautiful views. I highly recommend bringing a camera for this one — you'll be snapping photos galore.
Day Trip #4 – A favorite among locals, heading out to Grand Beach Provincial Park, Manitoba makes for an excellent day trip from Winnipeg.
Just a half-hour drive from the city, Grand Beach is located on the east side of Lake Winnipeg and features 30-foot sand dunes, hiking trails, interpretive tours, and crystal clear water. While water sports are the name of the game at Grand Beach, the area also hosts all kinds of festivals year-round as well.
***
That's it for my 5-day Winnipeg Itinerary! I hope this gave you a ton of inspiration for your upcoming trip, as Winnipeg is truly a city with something for everyone.
Have fun!
About the author:
Taylor Herperger is a traveler and writer at Travel Lemming, with passions in adventure and solo female travel. A lover of Guinness and window seats, Taylor got her first taste of international travel in 2007 and has been exploring the world slow and steady ever since. Follow her on Facebook, Instagram, and Twitter.