disclaimer: this post contains affiliate links, which means I may earn a small commission (at no extra cost for you). Read our Terms and conditions for more details.
Hawaii is a paradise many dream of visiting it. The amazing photos or videos you see online or on TV make it a mirage. But, when you get to Hawaii, you realize that the reality is just as beautiful as the videos you've see it. Here is a complete travel guide to Kailua by Samantha from The Manini Experience, a guide that includes famous attractions in Kailua, off the beaten path things to see and do, where to eat and where to stay recommendations, and tips! On this blog you can find numerous free travel guides that will help you plan your trips!
Kailua, on the windward side of Oahu Island, is steadily becoming a more popular tourist city and rightfully so! This beautiful town is on the wetter side of the island, making it a lush green destination filled with pretty flowers and gorgeous coastline.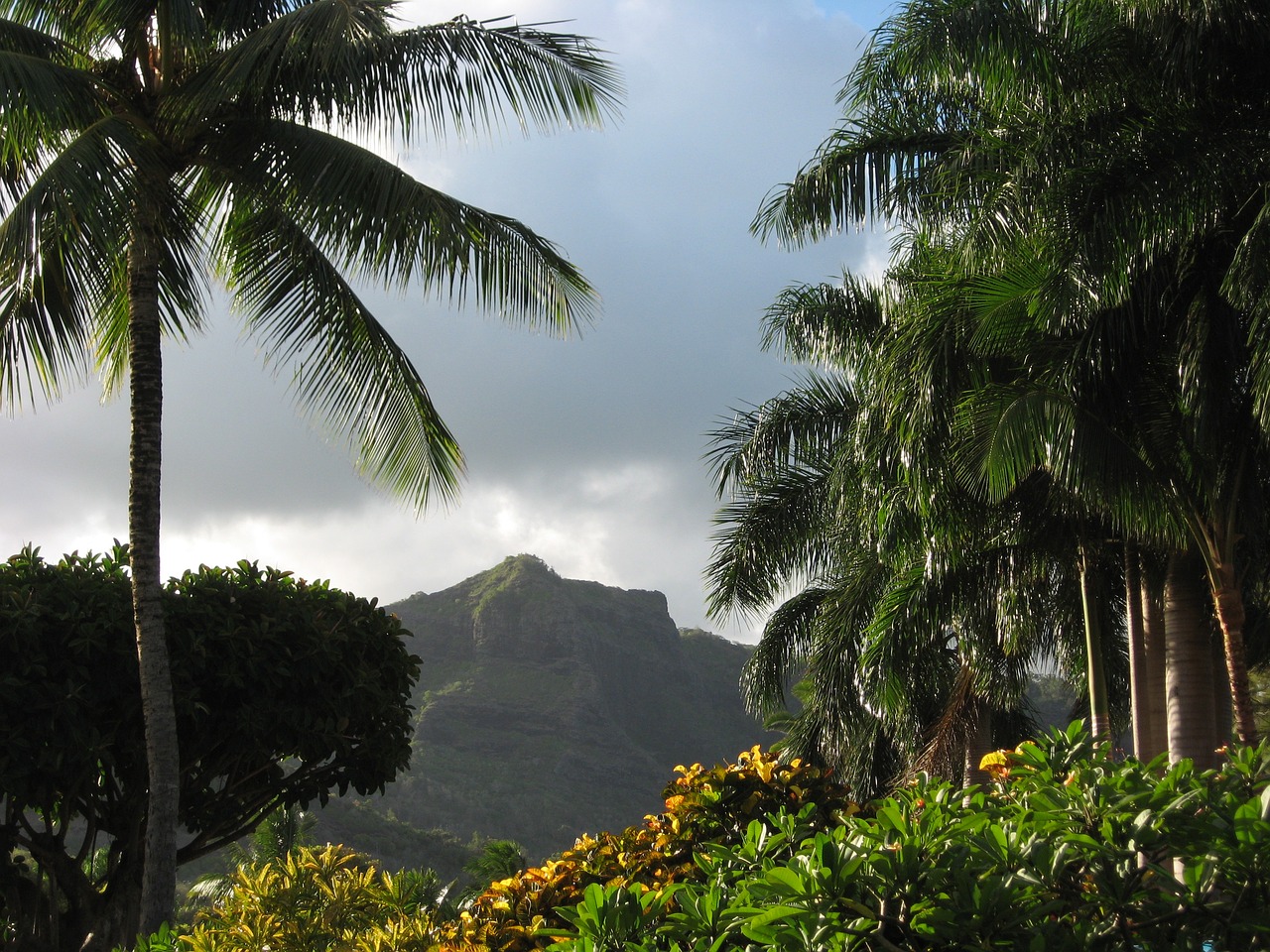 Top landmarks in Kailua
1. Kailua & Lanikai Beaches: These award-winner beaches are known for their powdery-soft white and long decent into the ocean providing the perfect place for families and dog-owners to swim without much effort. Due to the relative lack of reef, this is a calm oasis for a better part of the year but does not lend well for snorkeling.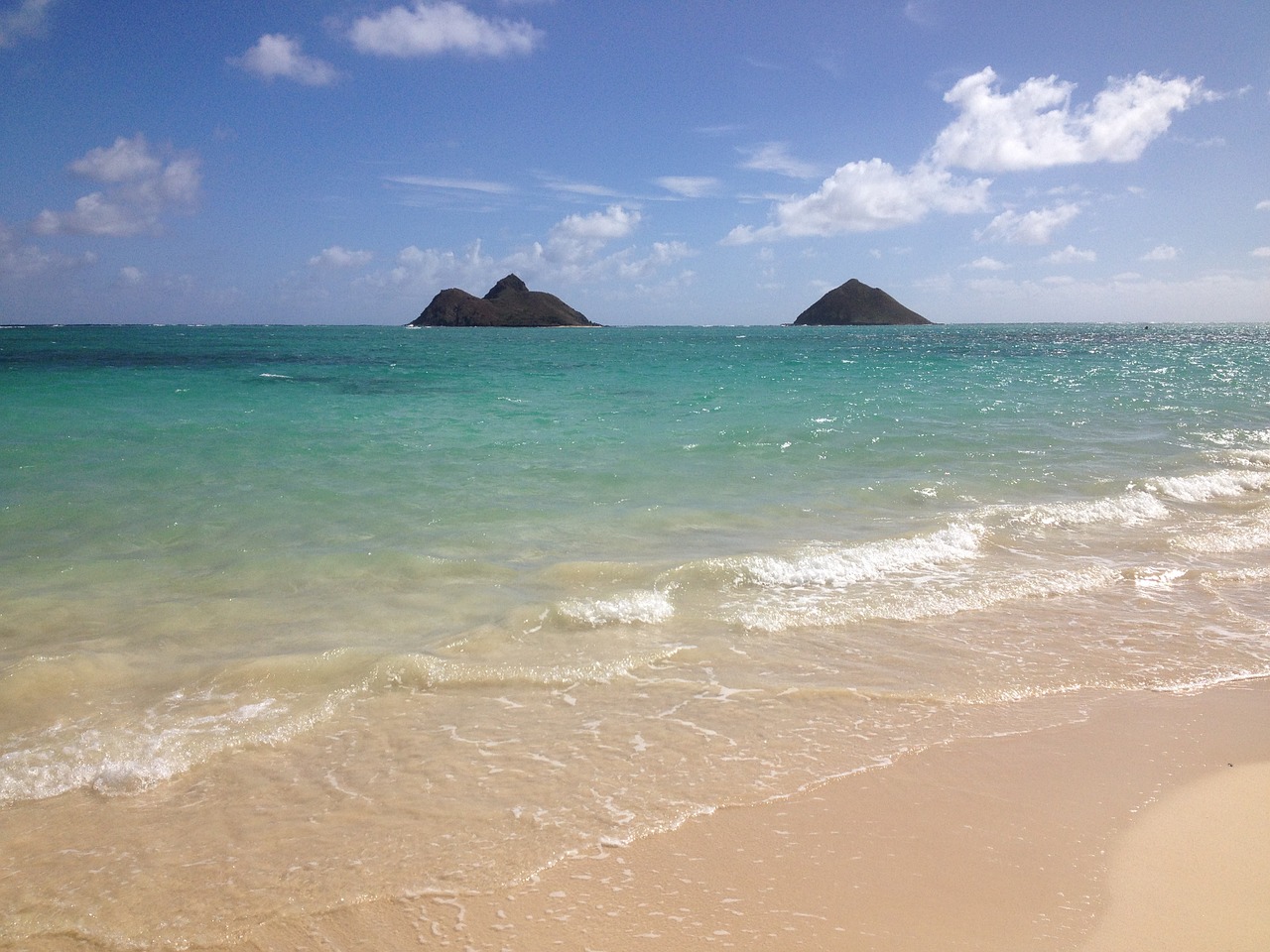 2. Lanikai Pillbox Hike: If you have ever searched for wanderlust-worthy photos of Hawaii on the internet, I guarantee you have come across a snapshot of the views from this hike. Recognized for its gaze over the Mokes (Twin) Islands, the blues of the ocean and the peaceful, breezy feeling being atop this climb will make you want to revisit many times.
3. Kayaking to the Mokes: This requires a permit to step foot on these islands so be sure to check out the various watersport rental facilities in Kailua. Just a short paddle from Lanikai beach, it is a great way to see more of the ocean and visit a not-so-busy beach. This is best to do during the summer when the surf is very calm and there aren't high winds. Also, please be respectful to the land, animals and ocean, take your trash with you and leave the place as you found it to prevent erosion and damage. This will help keep these islands open for everyone to enjoy. And be safe when exploring as the backside of the island can be devastating to even the most seasoned ocean-explorers.
4. Shopping in Kailua Town: Stroll through downtown Kailua where you can find souvenirs in small boutiques, lunch at a local restaurant and observe the many chickens coexisting with the people.
5. Drive the H3 or LikeLike Highways: For the record, it is pronounced "LEE-kay LEE-kay," and though many have made the mistake before, you will stick out like a sore thumb as a tourist if you pronounce it "laik laik" highway! These views of the Koolau mountains are incredible and count yourself lucky if you have the opportunity to drive the H3 during a heavy rain because you will see 10-20 waterfalls all at once!
Off the Beaten Path Attractions in Kailua
1. Access-ways to the beach: You don't HAVE to park at the beach park to get to the beach anywhere on Oahu. No one can legally own any part of the beach so if you want a less-crowded area, find a beach access in one of the bordering neighborhoods, park LEGALLY, and enjoy! Just make sure you aren't trekking through someone's private property to get there!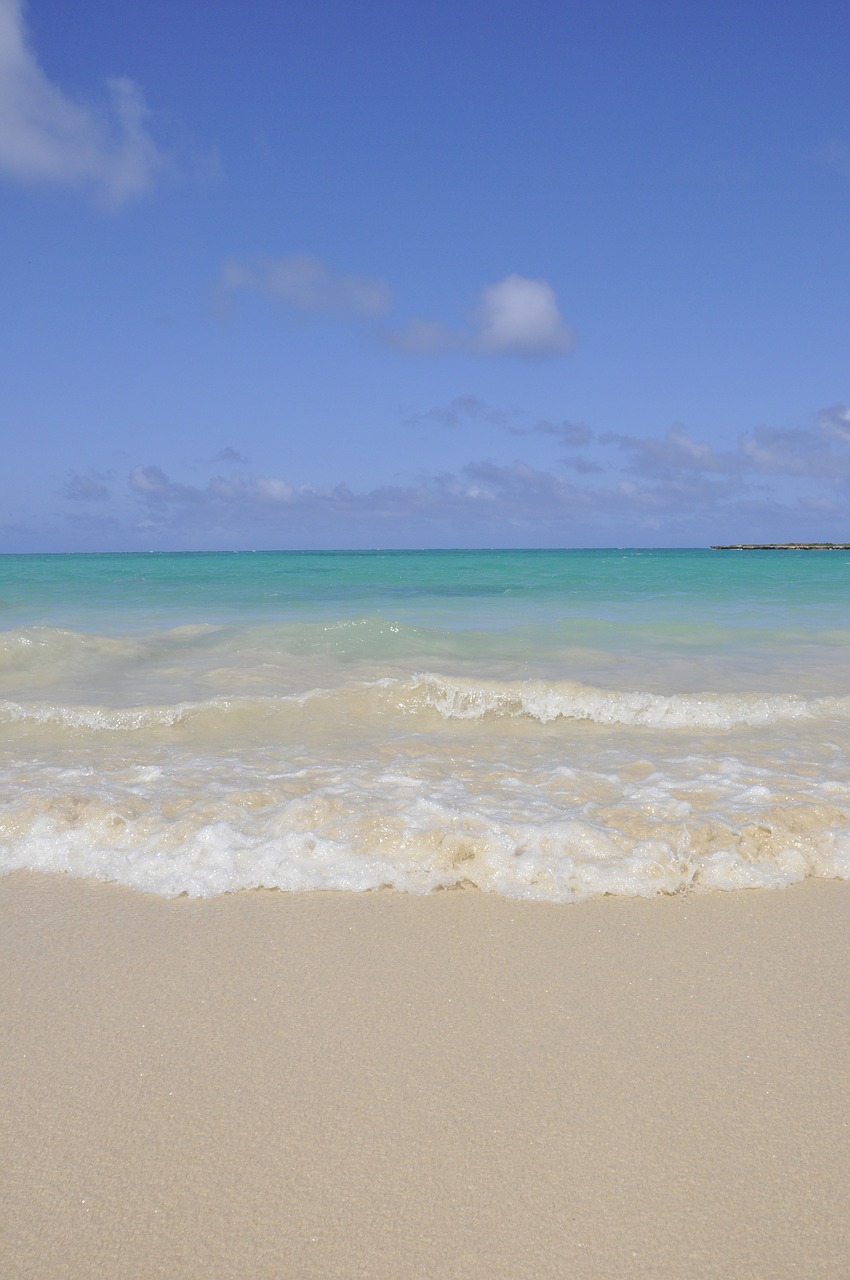 2. Kawainui Marsh: While there isn't much to do in this area, it is very pretty to see and how often to you get to view a marsh? If you are from Ohio (like me), the answer is never. This is also a great place to see a lot of wildlife such as birds and turtles.
3. Keolu Skate Park: Ok, this is more niche-specific for those who like xtreme sports but, it is still a nice little hangout with many local kids present, some good graffiti and a nice view of the Koolau mountains. However, while this is the largest skate park on the island, the craftsmanship could be better.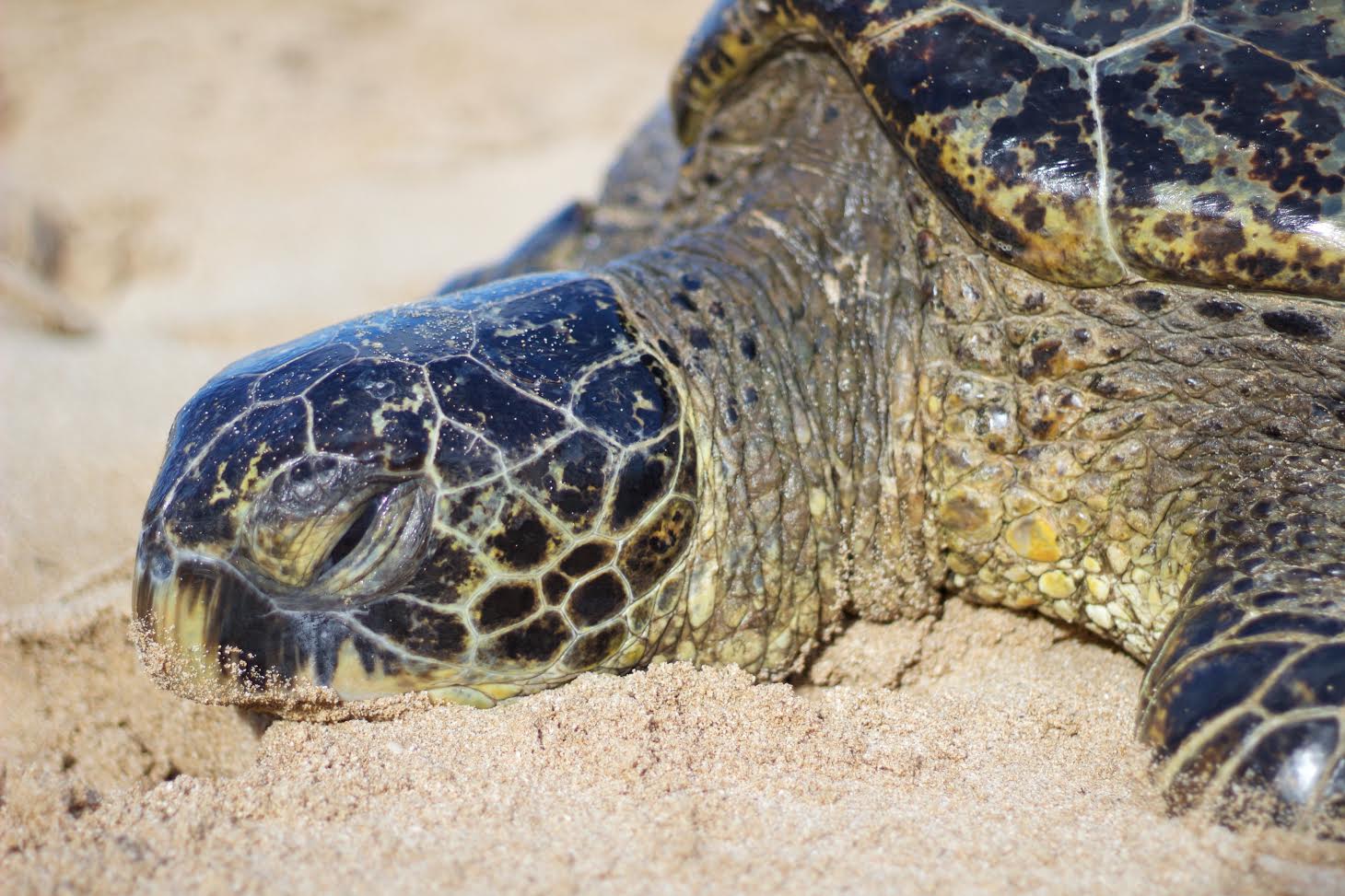 Where to eat in Kailua
1. Cinnamons: Hands down the best breakfast place in Kailua. The cinnamon rolls are delectable and they have new specials every weekend. If you are lucky enough to be there when they are serving pistachio pancakes, you MUST get them!
2. Leahi Health: This is a great place for healthy, vegan or vegetarian eats. You can get bowls, tacos and tasty smoothies!
3. Food Company: For the BEST local 'plate lunch' on the island. I always get the teriyaki beef with "two-scoop-rice-mac-salad." To translate, that is two scoops of white rice with one scoop of macaroni salad – the standard sides that accompany local food.
4. Mahaloha Burger: Gourmet burgers with fresh, grassfed beef from Big Island… yes please! They have unique burger combinations and tater-tots. I'm always sold on tater-tots! Sit outside and you can eat your meal surrounded by baby chickens.
Where to stay in Kailua
1. For this check out AirBnB. The nice the about Kailua is that is does not have hotels so it stays looking very quaint and beachy.
2. Bed & Breakfasts: There are a few B&B's in Kailua such as Papaya Paradise B&B and Sheffield House B&B. I have not personally stayed at these but they appear to have good reviews.
Tips for Kailua
Visit on the off-season if you can but not in the dead of winter. Wintertime means rain, rain and more rain for Kailua so your beach day could be scarce and the surf if more likely to be high.
Be careful biking in Kailua because there are A LOT of bike rentals, but not the greatest bike paths/lanes. Locals are quite fed up of the unexperienced bikers in the area so are not going to be the nicest to you.
Never underestimate the power of the ocean or the wind. When at the beach or on a hike, if in doubt…DON'T! Too many vacations end in tragedy due to inexperienced swimmers and hikers.
If you don't like dogs or are afraid of them, Kailua and Lanikai beaches are not for you. This is the area that is most heavily frequented by dogs and their owners and most of the time they are off-leash. They are always friendly but some are quick to run over to you to say hi and ask for a pet!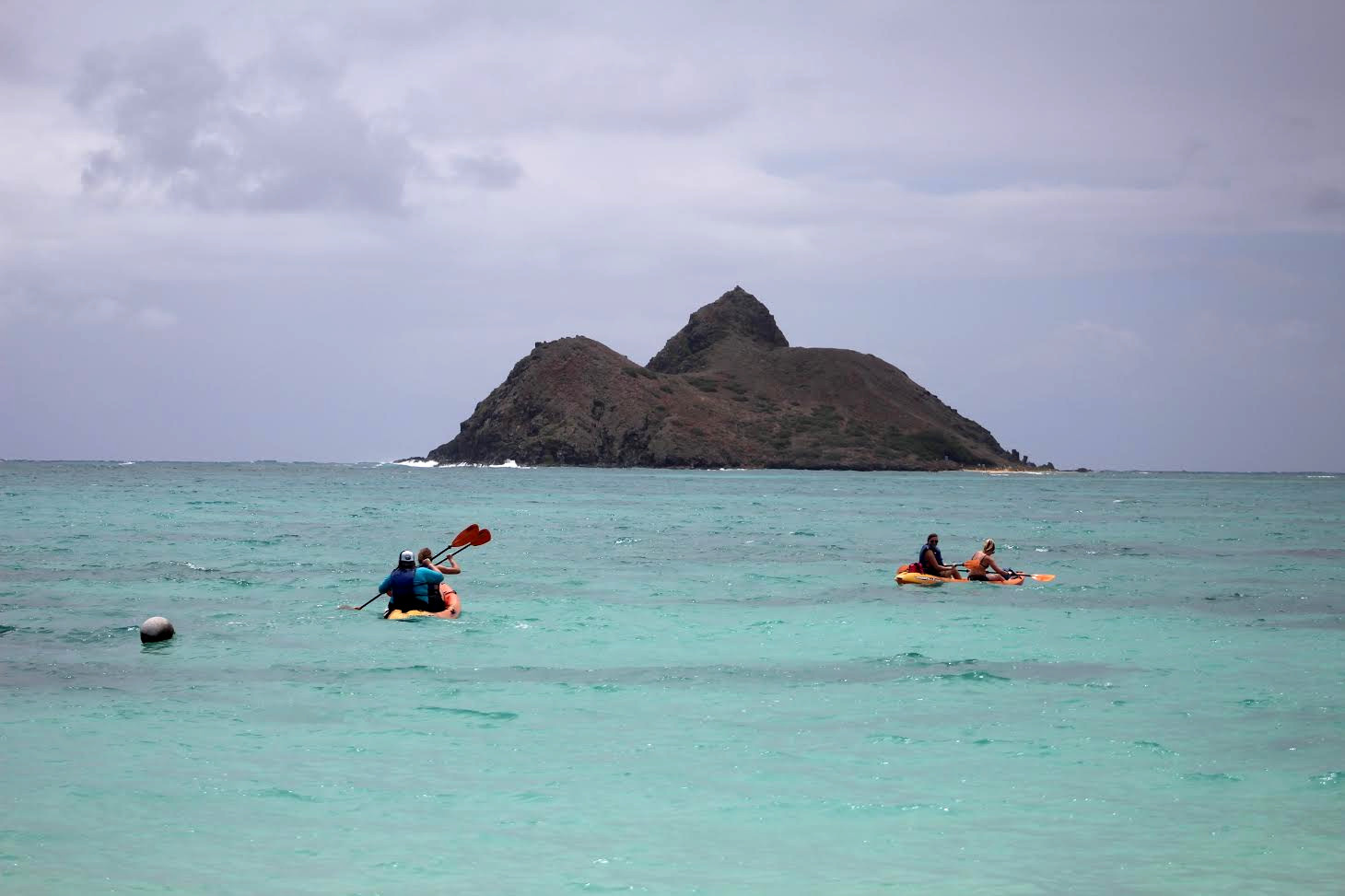 Conclusion:
Kailua is my favorite town on Oahu and I am positive it will capture your heart as well.
If you plan to visit more Hawaiian islands then:
About the author:
Samantha | The Manini Experience – Owner/curator of The Manini Experience Travel Company + Blog, experientialist, book-horder, lover of all things furry, and wannabe mermaid. Follow her on Instagram and Pinterest too.