With the current global pandemic wreaking havoc on the travel and tourism industry there is no doubt that we will see a dramatic reduction in the number of people travelling this year due to fears of catching or spreading the virus, and the physical distancing measures, just to name a few.
We shouldn't forget though that traveling is good for us in so many ways!
More worrying is that many experts say that normal travel may not resume until 2023! So with this in mind, we need to start adjusting our daily life to reflect the changes that we are, and in some cases have already seen.
Now all this negativity has most likely dampened your spirits, so let's take this opportunity to think positive and focus on 5 travel essentials for your backpack.
5 Travel Backpack Essentials
Water bottle
For anyone travelling this is an absolute must, and I might add, even at home for me this is an essential item. I am all too aware of the plastic pollution crisis, so I am working hard to reduce my plastic waste and a reusable water bottle is a perfect way to do so.
When travelling across the world you may not be all too aware of the dangers lurking in the water, so a filtered water bottle means you need not think about any unwanted bacteria living in the fresh water.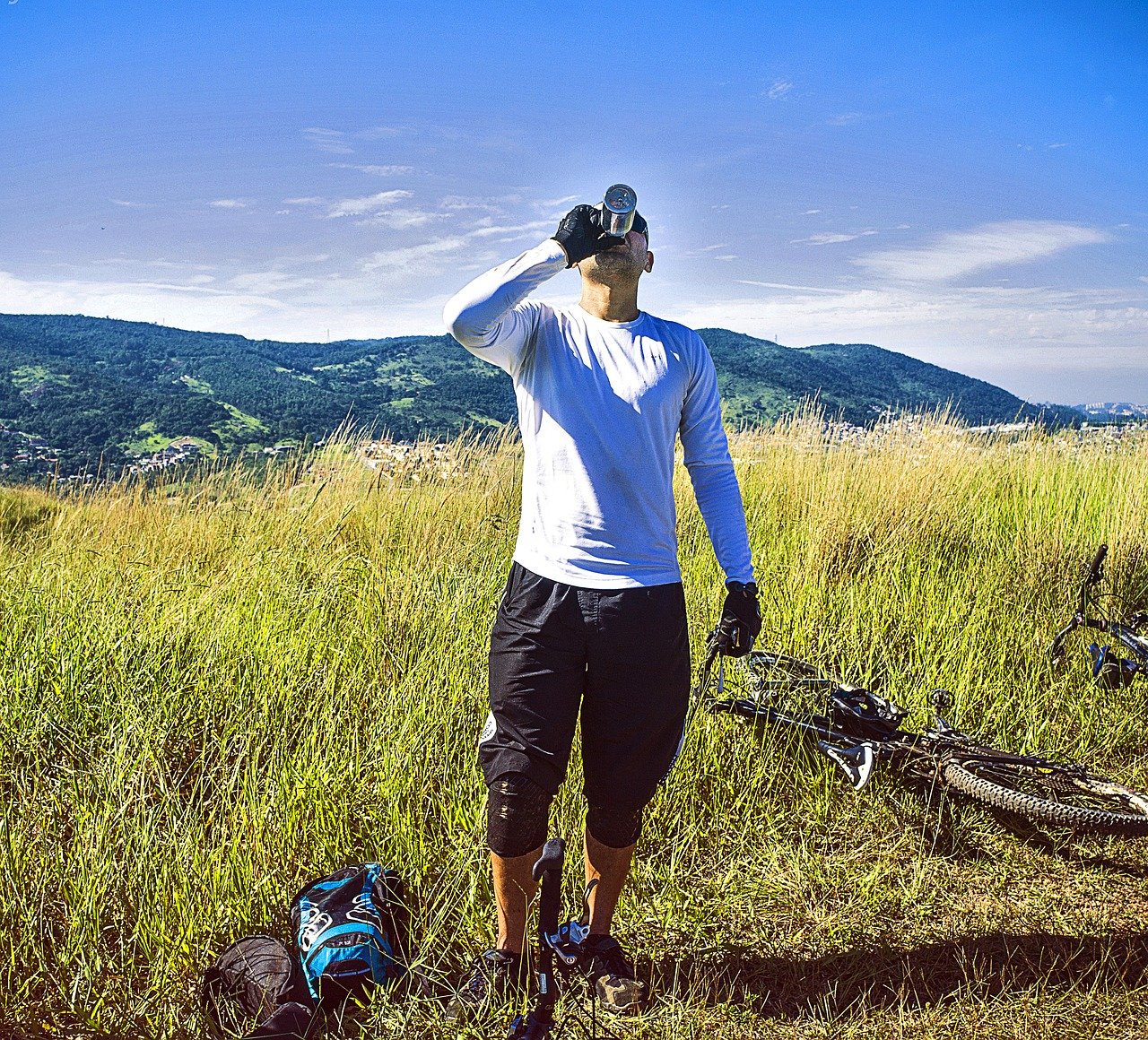 photo source
As there are plenty of outdoor travel destinations available, make sure you choose some that will offer you amazing experiences. You can try going this summer to the Niagara Falls, one of the US Parks, or maybe a European destination.
These are my tips for always choosing the nest perfect travel destination for you! And if you need help to create an itinerary, I've shared all my tips and tricks here.
Comfortable Clothing
When travelling it is likely you will spend a lot of time on the move, after all isn't that the point? This could mean prolonged periods of time crammed up in less than desirable conditions.
To prevent any travel misery, I would highly recommend packing something comfortable and easy to wear in your backpack, for those times when you need require a little home comfort.
If you are travelling as a group personalised clothing is a great way stand out and easily find members of you group, and once the trip is over, they become sentimental and hold thousands of miles worth of memories. Specialised personalised clothing companies like Banana Moon Clothing are great when it comes to customising clothing.
Solar-powered battery charger
Having your phone battery run out whilst on the move is possibly one of the worst things that can happen, as it is likely you are relying on your phone for one of its features, likely to be a map.
One way to prevent this catastrophe is by packing a solar-powered charger in your travel bag, this way no matter how far away a power source you are, or how long you will be travelling, as long as there is sunlight you know you will be powered up.
Notepad & Pen
Travelling to new lands and experiencing new cultures is a brilliant way to open your mind to new experiences.
This often, and speaking from personal experience, opens you to whole new waves of creativity so keeping a notepad and pen close by will ensure any new thoughts and ideas can be jotted down and kept safely for a time in the future.
I know that many people use now just one of the notes apps on their smartphones, but I still prefer a notebook and a pen:)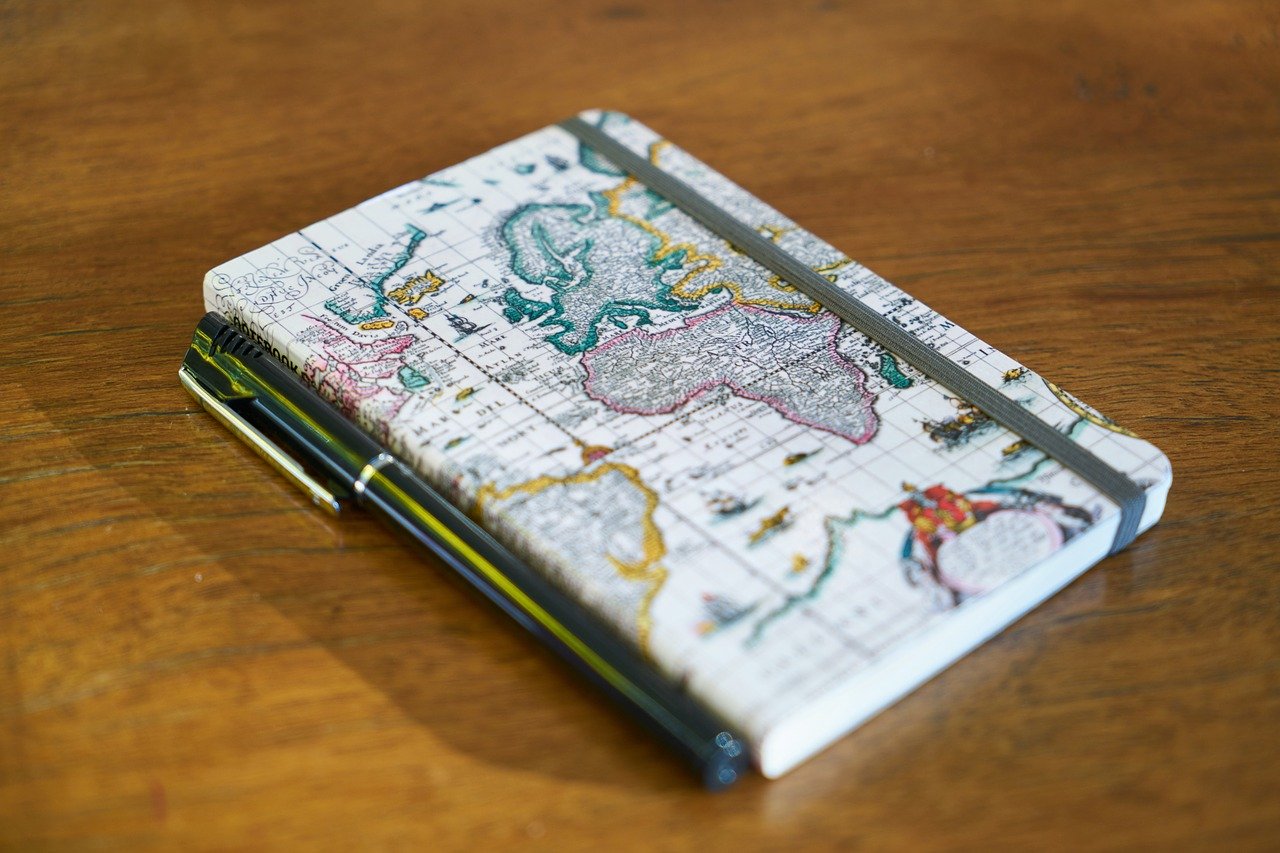 photo via
Facemask & Hand Sanitiser
As we discussed earlier, travel as we know will be disrupted for the foreseeable future and this means we need to adapt to new norms in order to continue experiencing the things we like.
One quick way to go an extra step to staying safe is by keeping a facemask and hand sanitiser in your bag at all times as handwashing facilities may not always be in reach.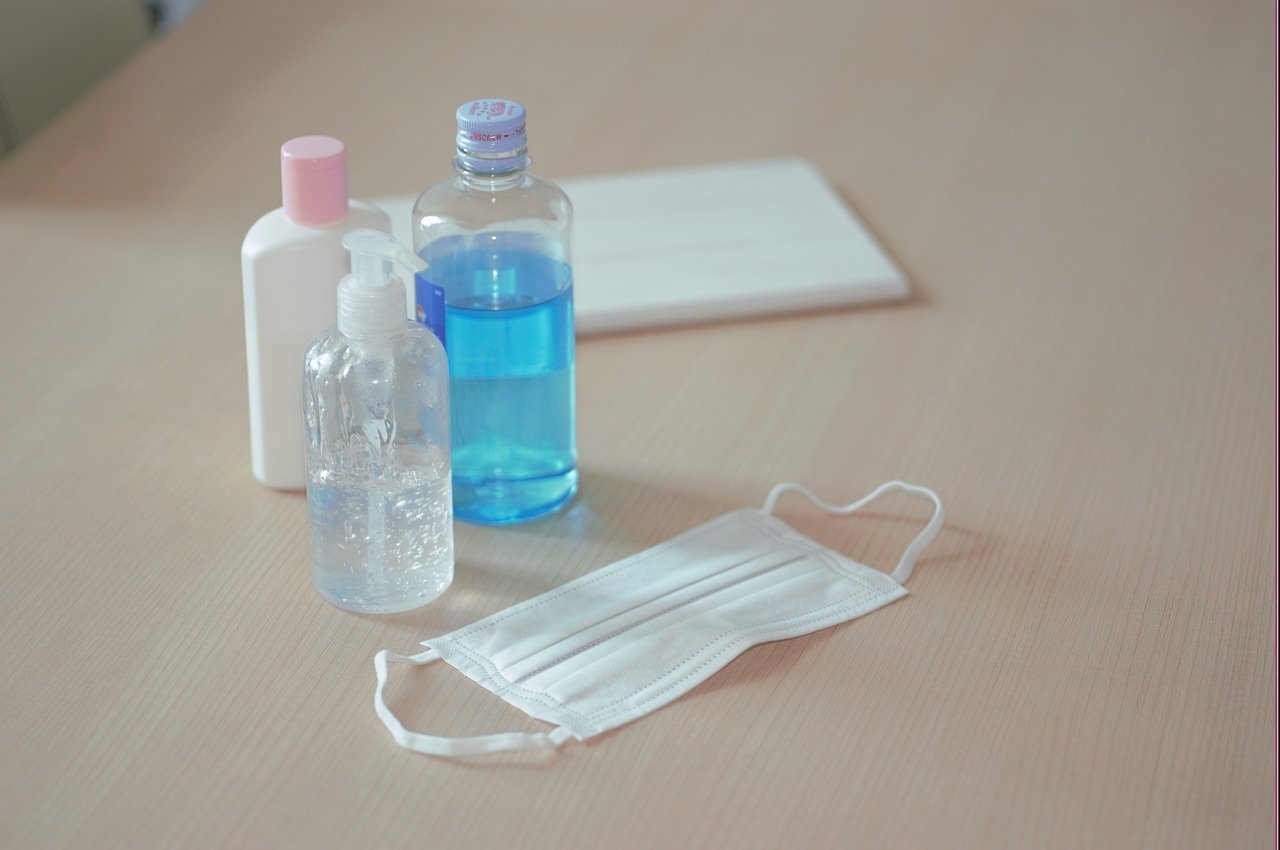 photo source
While the sanitiser and maybe wet antibacterial tissues were already part of your things to pack in a backpack, now you need to consider facemasks too.