There's never a bad time to chart a course for Niagara Falls. No matter what time of year you visit, you're bound to find an entertaining array of attractions that will please even the choosiest traveler. Still, it's no secret that the area is prone to harsh winter weather.
While you'll still find plenty to do throughout the winter months, a number of outdoor activities are closed off to wintertime visitors. Conversely, with its sunny skies and warm temperatures, summer is the perfect season for outdoorsmen and women to visit Niagara.
As you'll find, an assortment of fun-filled outdoor activities awaits travelers with a passion for the great outdoors.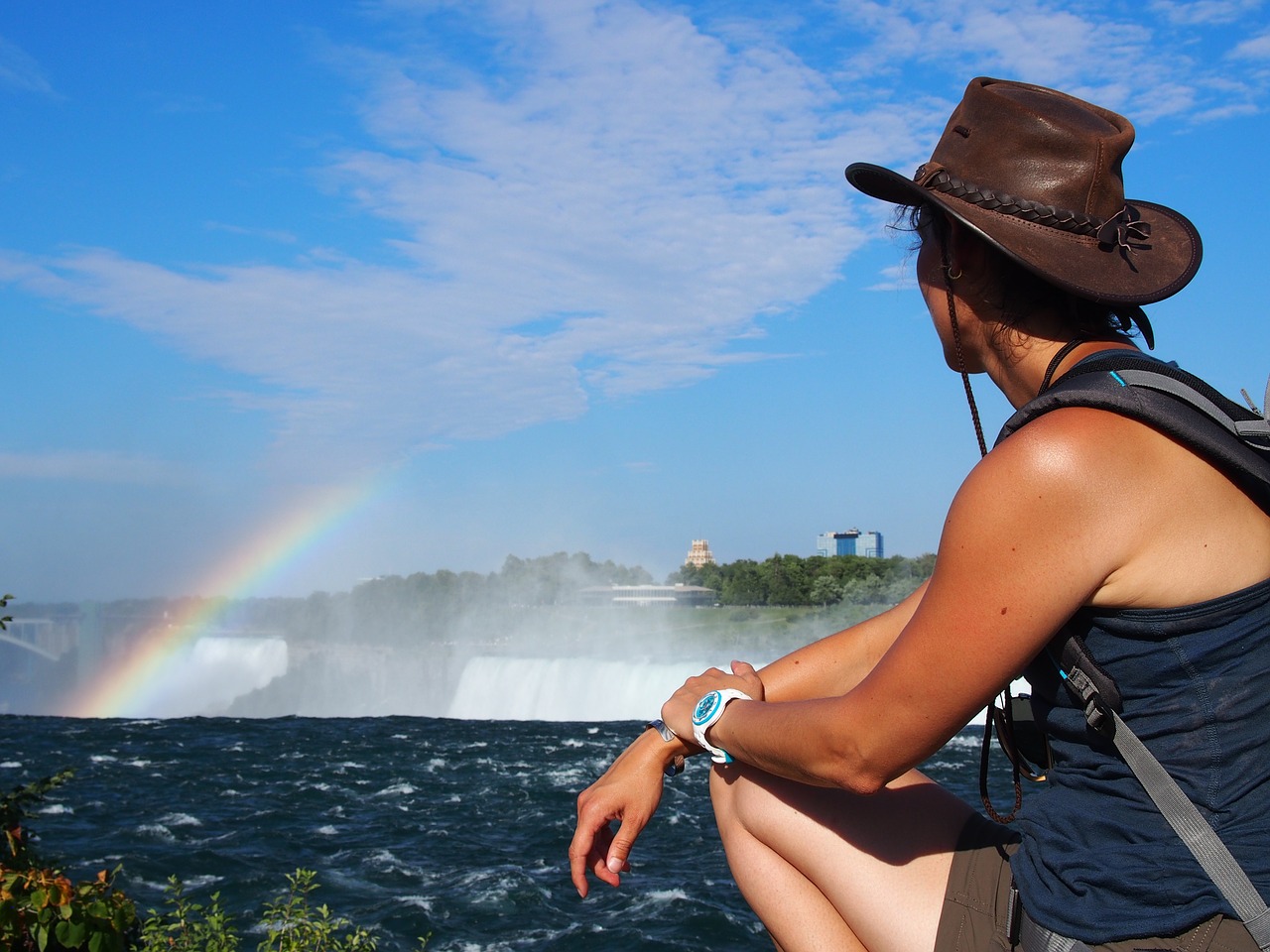 Niagara Parks' Botanical Gardens
Anyone with an appreciation for plant life will want to pay a visit to the picturesque Niagara Parks' Botanical Gardens. Featuring 99 acres of meticulously-maintained flowers, herbs and vegetable plantings, this is a must-see attraction for travelers who enjoy natural scenery.
Niagara Parks' Botanical Gardens also houses a world-renowned rose garden that contains over 2,400 roses. Whether you're passionate about plants or simply wish to enjoy a leisurely stroll with a gorgeous backdrop, the Botanical Gardens should prove very accommodating.
Additionally, cost-conscious travelers are sure to appreciate this destination's affordability. Although parking costs $5, admission to the Gardens is free year-round.
White Water Walk
Travelers interested in getting up up-close view of the famous Niagara River should book a couple tickets for the White Water Walk. As the name suggests, this attraction provides visitors with the opportunity to marvel at the sheer power of the Niagara River's Class 6 white water rapids.
After descending 70 meters to the base of the Great Gorge via elevator, you'll make your way down a quarter-mile of boardwalk built along the shoreline.
While navigating your way through this self-guided boardwalk tour, you'll be privy to powerful waves and a world-class view of Niagara Gorge's ancient rock layers.
Winery Tours
While not as well-known as California's Napa Valley, Niagara Falls is home to a plethora of renowned vineyards and wineries. As such, it's no surprise that winery tours are among the area's most popular outdoor attractions.
These tours provide visitors with the perfect opportunity to enjoy an assortment of fine wines while basking in the beautiful summertime weather.
Furthermore, many of the vineyards you'll tour feature cozy onsite restaurants where you'll be able to pair your wine with tasty four-star cuisine.
Wine isn't the only alcoholic beverage Niagara is known for. In addition to its famous vineyards, Niagara Falls features a colorful array of craft and microbreweries.
No beer connoisseur can go home without visiting the Niagara Brewing Company or Taps Brewhouse. Anyone who enjoys ending a long day with a cold beer will feel right at home in Niagara Falls.
The Niagara River Recreation Trail
When it comes to outdoor recreation, there's no substitute for a nice long walk. This is where the Niagara Recreation Trail enters the picture. Built in 1986, this walker-friendly recreation trail is paved specifically for non-motorized vehicles.
Found on the Canadian side of the Niagara River, the trail spans an impressive 35 miles, making it a popular spot for cyclists and joggers.
The Niagara Recreation Trail also features handy distance markers every 500 meters, enabling visitors to effortlessly keep track of how far they've traveled.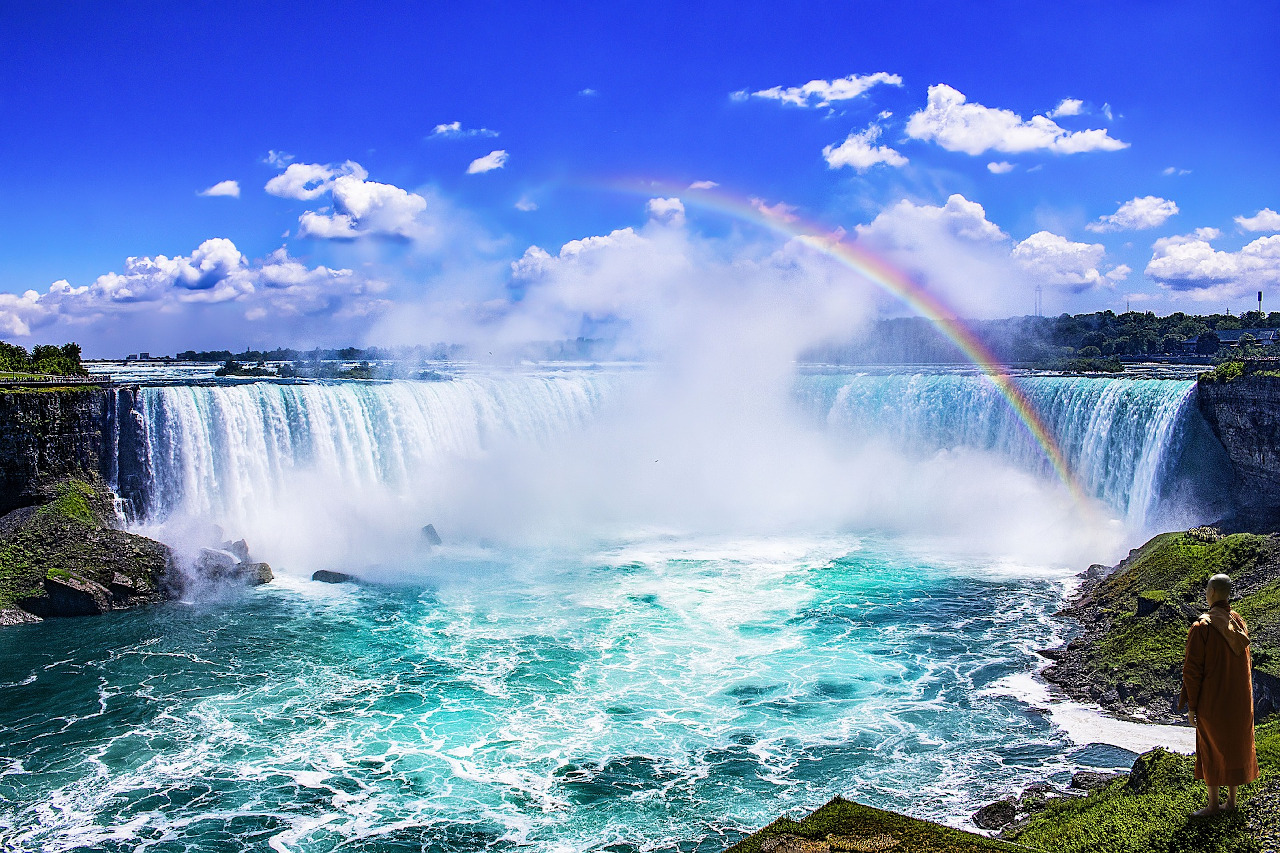 Whirlpool Jet Boat Tours
Summertime is all about wet and wild outdoor fun. That being the case, there's no better season to embark on a Whirlpool Jet Boat Tour. Speeding across the Lower Niagara River in a jet boat at speeds of 80 km/h is an entertaining and educational experience that will stay with you for years to come.
Notable sights include the Niagara Gorge power plants and the Gorge's 175-ft. stone wall canyon. Whirlpool has two convenient locations, so whether you're staying at one of the Niagara Falls hotels in Canada or one in the U.S., you'll be able to enjoy a riveting jet boat tour.
No matter what you're hoping to get out of your trip, Niagara Falls can accommodate you. With the iconic falls and an ever-expanding array of attractions, there's little wonder as to why Niagara attracts a plethora of visitors year-round.
While there's nothing wrong with visiting the area during the cold weather season, certain activities are only available to people who make the journey when the weather is more agreeable.