disclaimer: this post contains affiliate links, which means I may earn a small commission (at no extra cost for you). Read our Terms and conditions for more details.
Amsterdam is one of the best cities in Europe and home to numerous wonderful museums. Here is the insider's ultimate guide to Amsterdam museums that will answer all your questions from how much do museums cost in Amsterdam to what museums can I visit in Amsterdam for free and which are the best museums in Amsterdam.
The Amsterdam museums are grouped by category, so you'll easily find the ones you would like to include on your Amsterdam itinerary. Make sure you check all the recommendations made by Samantha from Sam Sees World as all the museums in Amsterdam she recommends are thoroughly presented: Amsterdam museum tickets, tips, useful information for visitors.
You know I love visiting museums wherever I go, so I love the recommendations included below. Sam did a wonderful job by grouping the museums based on the topic they are covering.
You'll find famous art museums, interesting and unique museums in Amsterdam, fun museums, and, of course, museums focused on history and culture. Check them all out! The 12 Amsterdam museums are waiting for you! Plus Amsterdam is the safest city in Europe, so you have even more reasons to visit it.
The ultimate guide to Amsterdam museums: discover the best museums in Amsterdam for all preferences
Amsterdam is a city that is full of activities for you to enjoy on your visit. In fact, there are so many options it can get overwhelming! From exploring the canals to day trips to biking around the city the options are endless.
Despite the many activities Amsterdam holds, there is one activity that will leave a profound impact on you. This is visiting a museum.
One of the greatest things about Amsterdam is the many museums available to explore. Despite its image as an X-rated city, it is actually bursting with culture and history ready to discover.
There are museums full of all different exhibits, and there is something for every visitor of the city! For a pretty small city, it is surprising just how many museums it has to offer.
Whether you prefer art, history, or artifacts there is sure to be an option that appeals to you. The real hard part is choosing which one(s) you want to go to most!
Included in this Amsterdam museums guide
Best Art Museums in Amsterdam


Van Gogh Museum
Rijksmuseum
MOCO Museum
Stedelijk Museum

Best Historic Museums in Amsterdam

Anne Frank House
Rembrandt Huis Museum
Tropen Museum
Museum of Bags and Purses

Best Photography Museums in Amsterdam
Best Dutch Culture Museums in Amsterdam

Eye Filmmuseum
Amsterdam Tulip Museum
Amsterdam Cheese Museum
Best Art Museums in Amsterdam
Van Gogh Museum
Hours: 9:00am – 6:00pm
Admission Fee: € 21 per person
Tips for visiting the Van Gogh Museum:
Photography is not allowed in this museum, so leave your cameras at home and just enjoy the art.
Skip the line by booking your entrance time online with an iAmsterdam Card.
Last entrance is at 4 PM.
For an extra €5, you can get an audio guide to help you better understand the exhibits.
Schedule around 2-4 hours to view the whole museum.
The Van Gogh Museum is the most popular museum in Amsterdam, and it holds the largest collection in the world of Van Gogh's artworks. As a result, the lines here can get very long very fast, so I suggest you arrive early.
The museum is organized chronically by the life of Van Gogh, which really showcases his psychological changes up to his tragic fate. I really love that this museum lets you dive into the life of the artist making it one of the best museums in Amsterdam.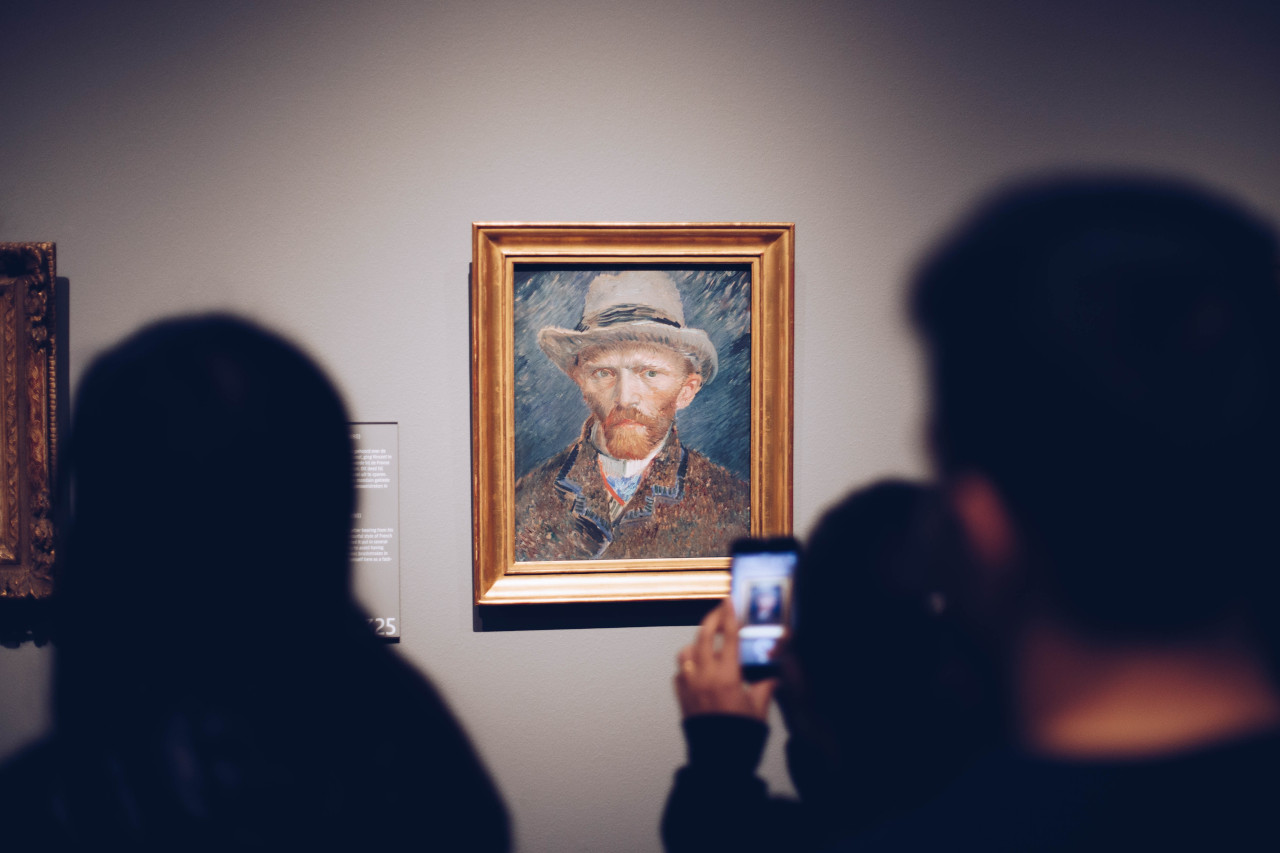 Rijksmuseum
Hours: 9:00am – 5:00pm
Admission Fee: € 20 per person
Tips for visiting Rijksmuseum:
Photography is allowed here, bring your cameras to remember some of your favourite pieces
This is less busy than Van Gogh and Anne Frank house. If you want to see some famous works of art without the crowds this is your best bet
Check out the Cuypers Library inside
This museum is huge, I suggest budgeting quite a bit of time for it.
Rijksmuseum is a famous Dutch art museum that holds over 8,000 pieces of art, artifacts, and history ranging from the middle ages to the present day. It includes pieces from Rembrandt, Frans Hals, Vermeer, and plenty others. This is, without a doubt, one of the best places to go in Amsterdam.
One of the most famous and breathtaking pieces in this museum (in my humble opinion) is Rembrandt's iconic Nachtwacht (Night Watch). It is colossal.
Both the interior and exterior of the Rijksmuseum are very aesthetically pleasing and there are benches inside which allow you to look at the art for as long as you desire.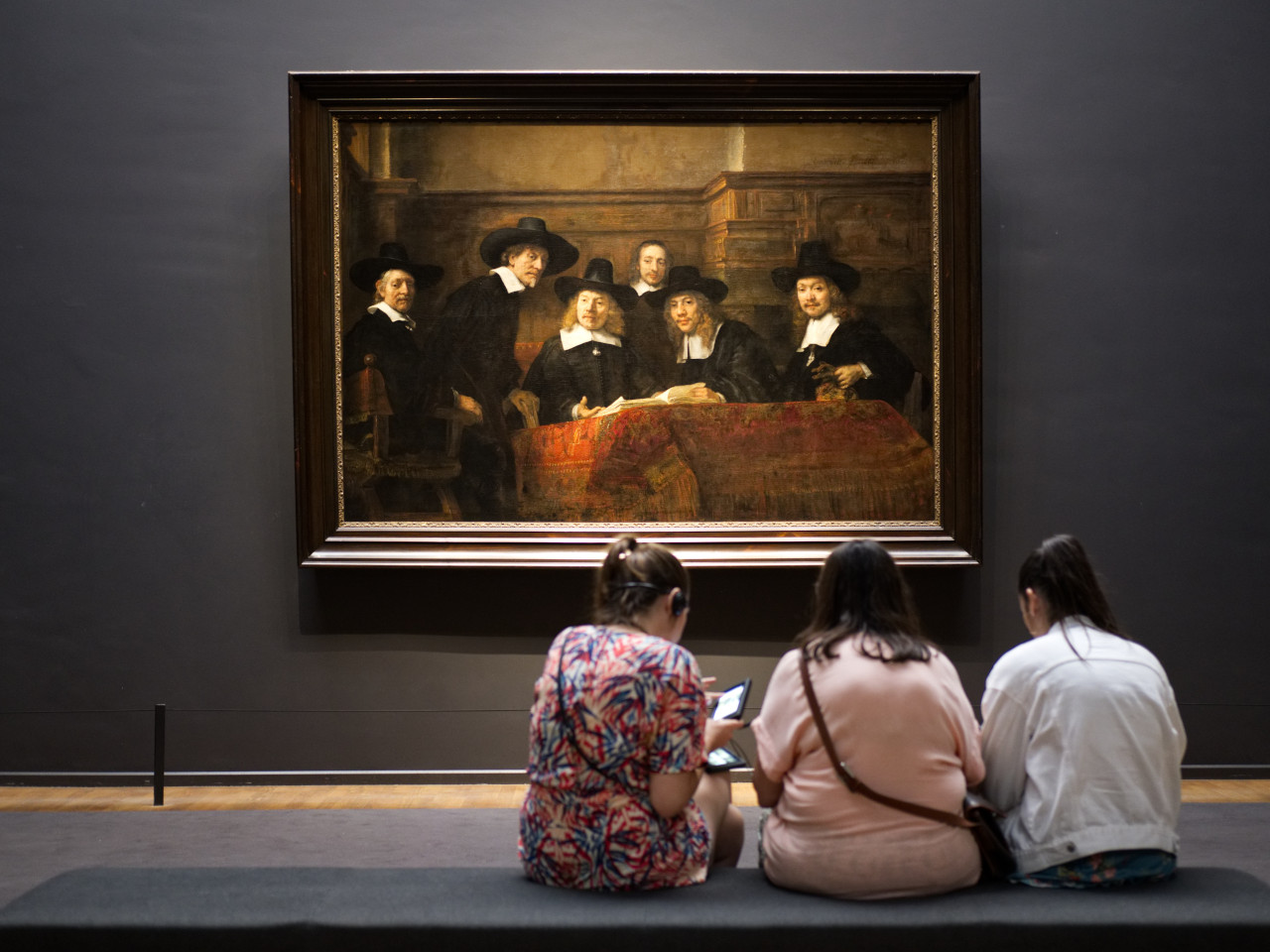 MOCO Museum
Hours: 9:00am – 9:00pm
Admission Fee: € 12.50 per person
Tips for visiting MOCO Museum:
Start with this museum if you are new to art or interested in pop arts.
Head here if you want to avoid a crowded museum.
If you have limited time this is the perfect museum, a visit can be as quick as one hour.
MOCO stands from Modern Contemporary Museum Amsterdam and is one of the newest additions to the Amsterdam museum scene. Its sole focus is to showcase modern pop art. The museum was created with the intention of enticing a younger audience and it has been quite successful. The featured artist of this gallery is Banksy.
The museum showcases 50 pieces of art from Banksy's such as Girl With Balloon. It also includes Fidia's 'Freaky Mouse', KAWS's 'Companion (Passing Through)' and more! The goal of the museum is to surprise its visitors and bring them on an adventure.
If you are new to art museums or want to experience something totally unique this is a great place to start.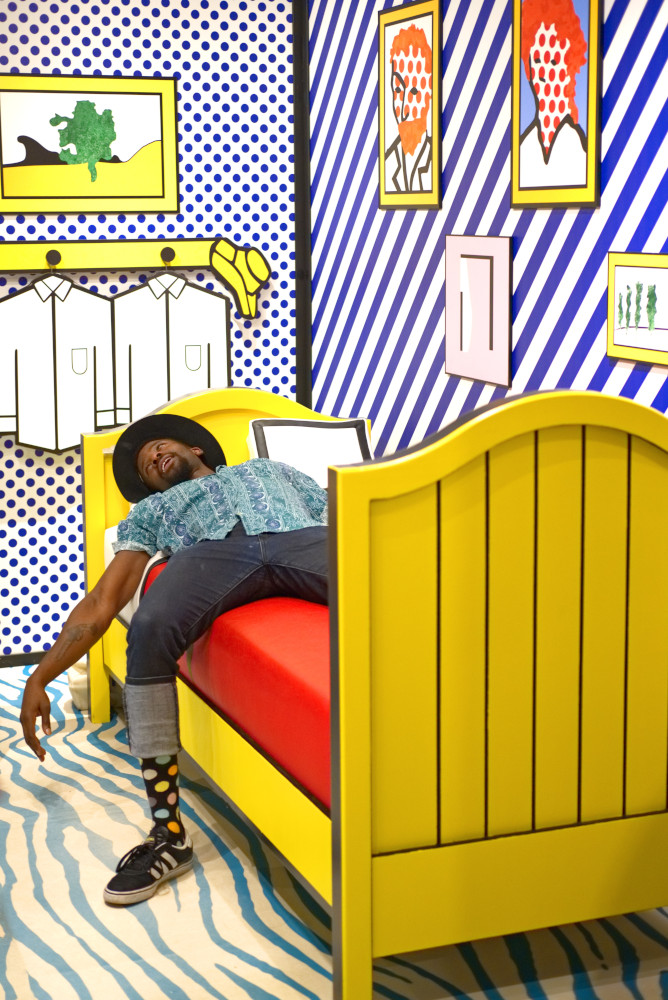 Stedelijk Museum
Hours: 10:00 am – 6:00 pm
Admission Fee: € 18.50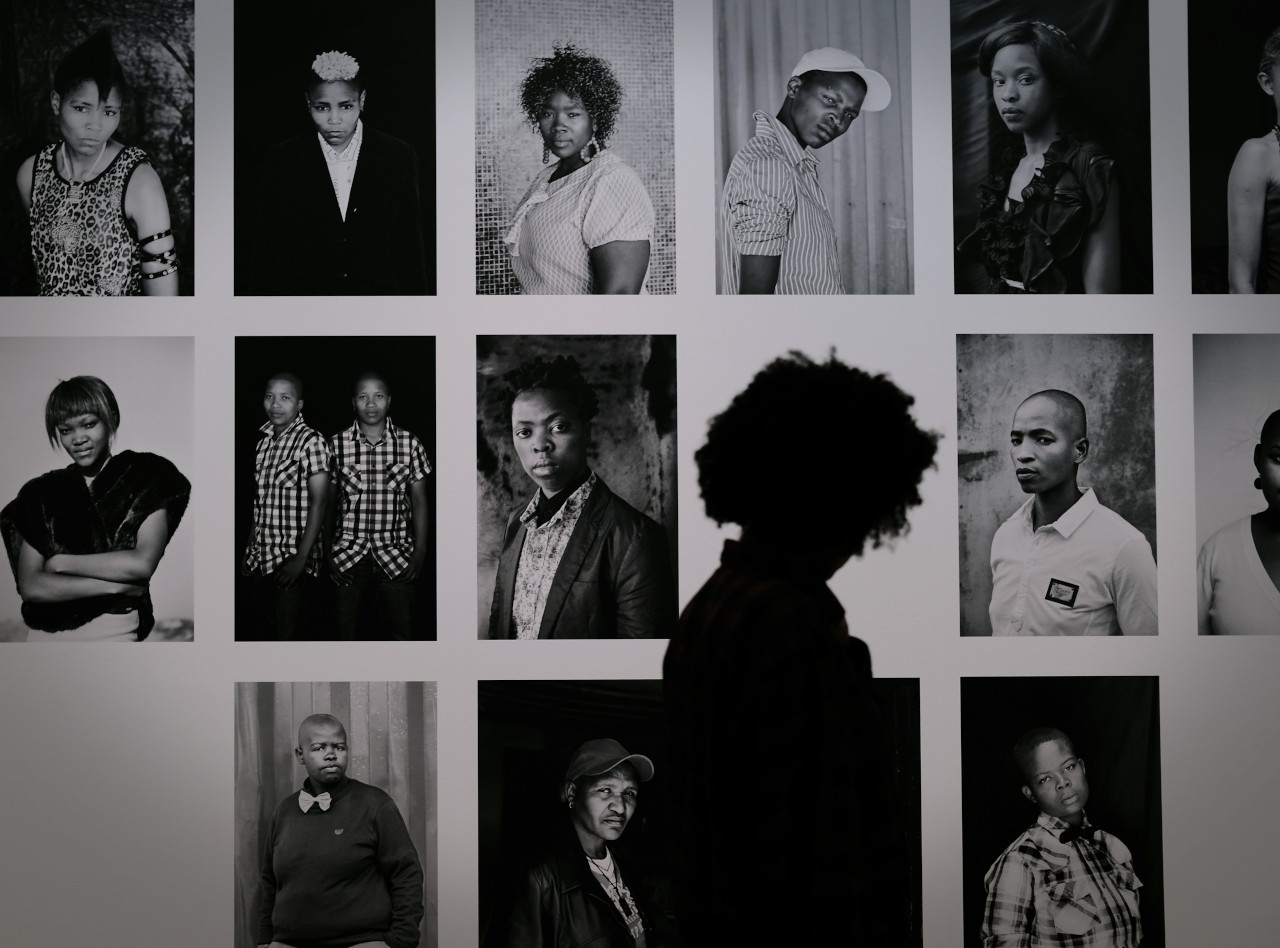 Tips for visiting Stedelijk Museum:
If you are an art lover and want to explore a museum in the evening this is the one for you. On Fridays, it closes at 10:00 pm and makes for the perfect thing to do at night in Amsterdam.
This location is much less frequented by tourists and a great place to escape the busy streets of the city.
The Stedelijk Museum features 90,000 pieces of modern, contemporary art pieces. It not only has art pieces but other works of art such as photography, sculptures, and exhibitions of design.
The exhibits here are always rotating so there is always something new to see. Stedelijk is a great museum to spend a few hours with all the creatives in the city.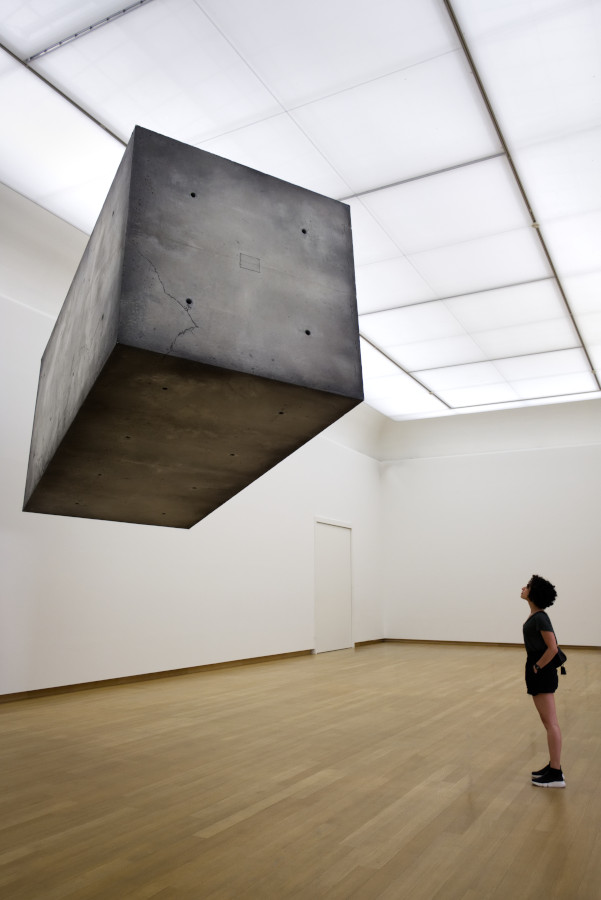 Best Historic Museums in Amsterdam
Anne Frank House
Hours: 9:00 am – 10:00 pm
Admission Fee: € 10 per person
Tips for visiting Anne Frank House:
Book well in advance as tickets for this museum sell out months before.
Read the Anne Frank Dairy before going. It'll give you some insight and make the experience even more so touching.
The old part of the museum is not accessible for wheelchairs, keep this in mind when considering it as an option.
The first time I visited Amsterdam going to the Anne Frank House was the number one thing on my to-do list, and I am so happy to have experienced it. It is an extremely historic building that held a Jewish family during WW2.
The family spent two years hiding behind a bookshelf in order to survive the war.
Unfortunately, the family was discovered, and they were all sent to Auschwitz, a Jewish concentration camp. Only the father survived, but a piece of the daughter, Anne Frank, still remained in the form of her diary.
Her diary was published and has become a world's best seller, making her legacy live on.
The Anne Frank house was created to raise awareness about antisemitism and how dangerous prejudices and discrimination can be. A visit to the Anne Frank house is educational, touching and moving. I think every single person who visits this city should go here to understand a history we are all connected to.
Rembrandt Huis Museum
Hours: 10:00am – 6:00pm
Admission Fee: € 14 per person
Tips for visiting Rembrandt Huis Museum:
Listen to the free audio guide to learn about the home and art displayed
This museum is small so if you are strapped for time but still want to experience a historic museum this one is perfect.
If you decide last minute you want to go to a museum while visiting Amsterdam, this museum is where you would be most likely to get last minute tickets
The Rembrandt Huis Museum is both an art museum and historic house in the center of Amsterdam. The museum is located in the house Rembrandt lived in and worked in for 20 years and the house is full of his art, artifacts, and etchings.
If you love art, it is really touching to walk through where Rembrandt lived and created his art at the height of his career.
Tropen Museum
Hours: 10:00 am – 5:00 pm
Admission Fee: € 14 per person
Tips for visiting Tropen Museum:
This is a relatively small museum but has enough art exhibits that you could easily spend half a day. Budget your time wisely.
Check out the Japan exhibit as it showcases very cool Japanese pop art.
This museum is a little further outside the city centre, but it is in a very nice area! Take a tram to get there and spend the day exploring this new (less touristy) side of Amsterdam.
The Tropen Museum is built for showing the various different cultures of the world. The exhibitions change regularly and showcase modern visual arts as well as photographic art.
This museum aims to tell stories about humankind such as celebration, mourning, conflict from all areas of the world. Through this, it shows that despite cultural differences we are all the same. It also helps that the building itself is gorgeous!
If you are intrigued by human history and some very interesting exhibitions, I highly recommend you check this out.
Museum of Bags and Purses
Hours: 10:00 am – 5:00 pm
Admission Fee: € 13 per person
Tips for visiting the Museum of Bags and Purses:
If you are visiting with someone who is not into purses, I suggest you leave them behind! I think this museum is only enjoyable if you have a love for purses.
Enjoy some tea after viewing the museum at the cute café within it.
The museum is not very crowded, so you don't need to book before hand.
Check out the souvenir shop for some discounted bags and purses.
The Museum of Bags and Purses is a museum of, you guessed it, bags and purses. It is the largest museum of bags in the world and is located in a 1660 canal house.
It exhibits more than 5000 items! If you love designer bags or just have an interest in such a unique museum then this is the perfect museum for you.
Best Photography Museums in Amsterdam
FOAM
Hours: 10:00 am – 6:00 pm
Admission Fee: € 12.45
Tips for visiting FOAM:
Don't just look at the art, you should also check out the library, bookshop, and café.
The exhibits change regularly so you should check what's on before going to ensure you are interested in the current works of art.
The layout of the museum is a little bit difficult to understand, so consciously try to keep track of your surrounds so you don't get lost.
FOAM is a photography-based art museum in Amsterdam. There are always four different exhibits to view with different genres of photography. These can range from documentary to fashion to art. If you like photography this is a must visit.
Best Dutch Culture Museums in Amsterdam
Eye Filmmuseum
Hours: 10:00 am – 10:00 pm
Admission Fee: € 9 – € 11 per person
Tips for visiting Eye Filmmuseum:
Once again if you are looking for something cultural to do during the night this is a great option. It is open until 10:00 pm Monday – Thursday and open until 11:00 pm Friday and Saturday.
Enjoy the ferry ride across the river to get there. The ferry ride is free and quite enjoyable.
The restaurant inside the museum has some tasty options, so you can sit and eat after exploring the museum while watching the boats on the river.
The Eye Film Museum in Amsterdam is the centre for Dutch film culture and heritage. It's a great place to learn about Dutch culture while in the Netherlands. In addition to the museum, the building's architecture is super cool and futuristic!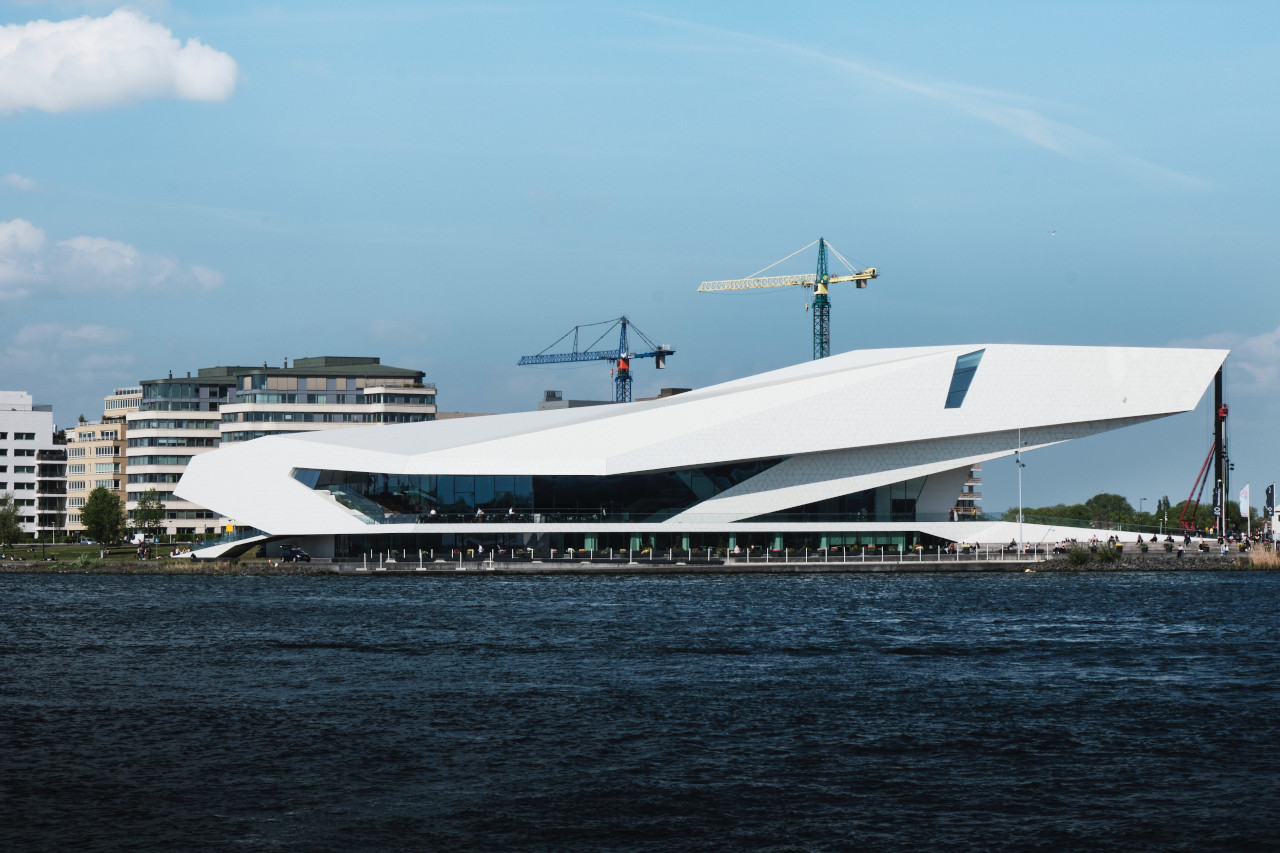 Amsterdam Tulip Museum
Hours: 10:00am – 6:00pm
Admission Fee: € 5 per person
Tips for visiting Amsterdam Tulip Museum:
If you get the iAmsterdam pass this museum is free.
It is located right across from the Anne Frank house, so it's a great next stop on an Amsterdam museum tour.
There is a shop within the museum full of tulip bulbs for you to buy and take home. This is a great souvenir, that's not only unique but super practical.
The Netherlands is famous for its tulips, so a museum decided solely to this is very fitting. The museum is quite interactive and teaches you about tulips and their development within the Netherlands.
If you are interested in a huge part of Dutch history and culture than this is a great place to learn about it.
Amsterdam Cheese Museum
Hours: 9:00am – 7:00pm
Admission Fee: FREE
Tips for visiting the Amsterdam Cheese Museum:
This museum is free! If you want to learn about one of the most important parts of Dutch culture at no cost, then head here.
Be ready to eat. There are cheese samples all around the museum so you can taste while you learn.
The shop upstairs from the museum is a cheese shop with speciality cheeses vacuum sealed and ready for travel.
Dutch people are crazy about their cheese, and the Amsterdam Cheese Museum offers the best cheese experience in the city. Here you will learn about the long history of cheese in Holland, see the most expensive cheese slicer in the world, and you can even dress up like a traditional Dutch cheese farmer.
The dedicated museum guides will not only provide you with the history of cheese in Holland but also information on the long history of specialty cheesemaking! This is a super cute museum that will leave your Dutch curiosity and stomach satisfied.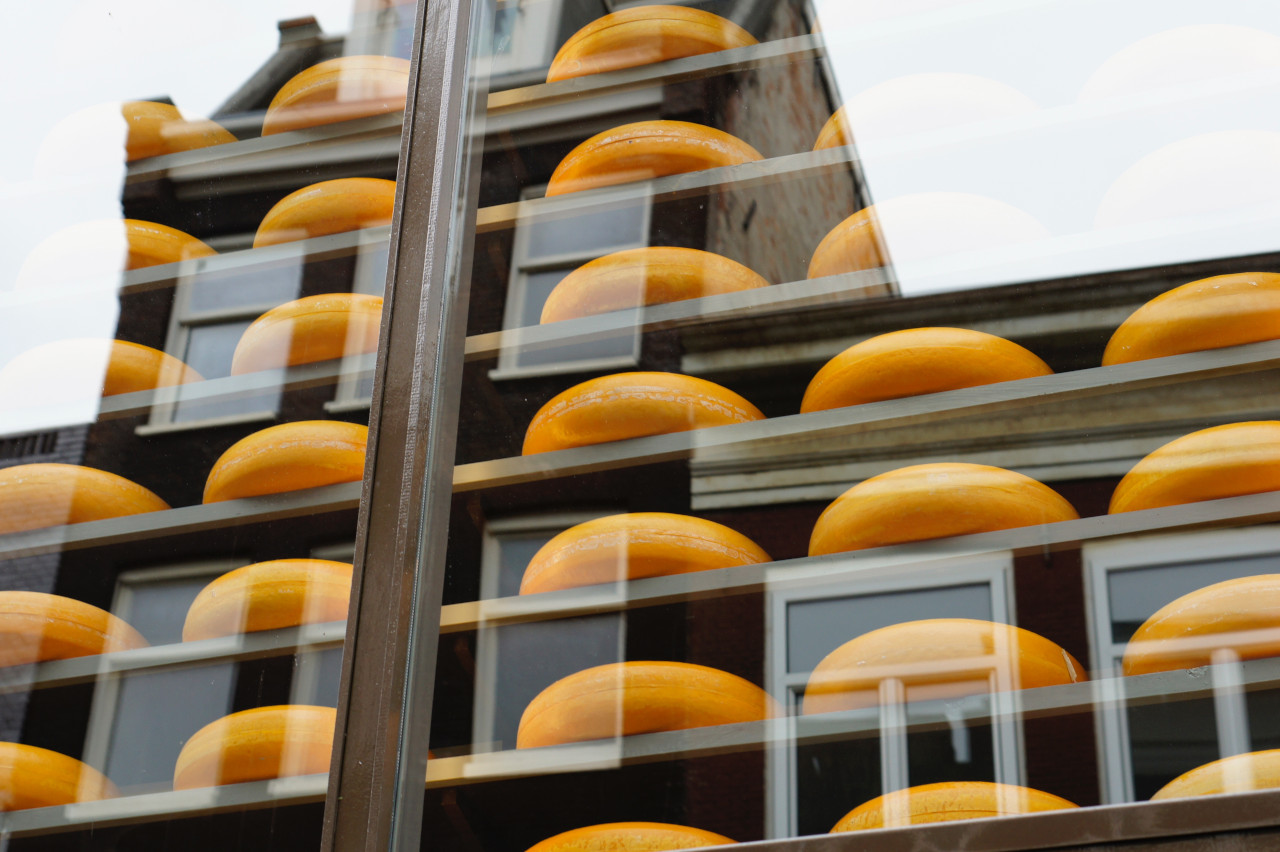 If you want to see what else is there to do in Amsterdam, then read this local's guide to the city.
Discover UNESCO sites in Amsterdam from this article.
About the author

Samantha Karen is the founder of the travel bog Sam Sees World. She is a millennial traveler on a mission to seek the new and unknown so she can document her experiences and inspire others to travel this wonderous world. Follow her travels on Instagram and Pinterest as well.