disclaimer: this post contains affiliate links, which means I may earn a small commission (at no extra cost for you). Read our Terms and conditions for more details.
Thinking of a trip to San Francisco? Then use this San Francisco city guide to plan your trip and to discover all the things you can see and do here.
This local's guide to San Francisco includes the best places to see in San Francisco, where to stay in San Francisco, places to eat in San Francisco, and useful tips for San Francisco recommended by Jill from Jack and Jill Travel.
Make sure you include all of the recommendations from this guide on your San Francisco itinerary as these are the best things to do in San Francisco – both famous attractions in San Francisco as well as off the beaten path things to do in SF.
The places are also perfect for creating your San Francisco bucket list. This guide is part of the free travel guides series on this blog.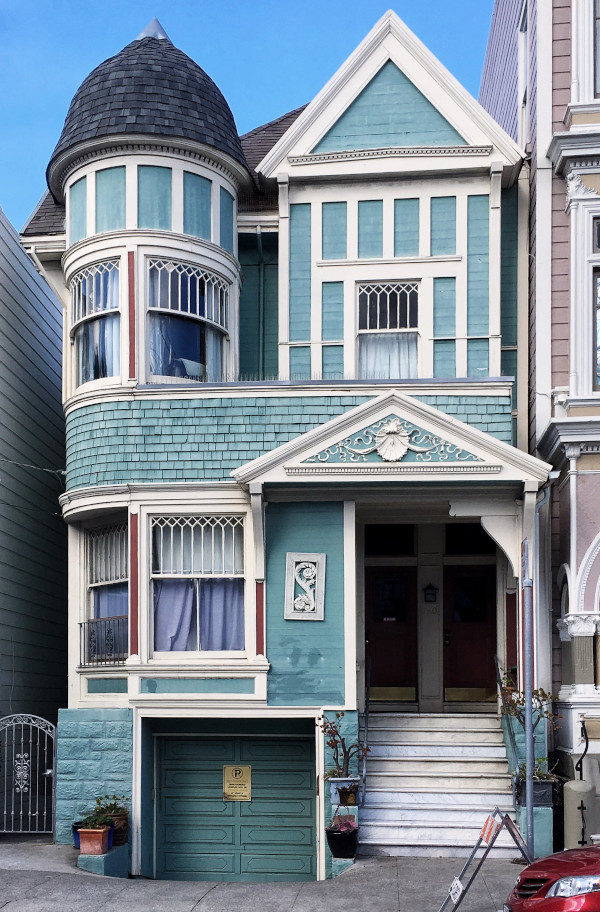 Local's guide to San Francisco with the best places to see in San Francisco, restaurants, hotels, and tips
San Francisco is one of the most visited cities in the world. People flock to this "City by the Bay" for its Victorian architecture, history, cuisine, world-known sights, and beautiful views.
San Francisco offers plenty to entertain visitors of any age and interest.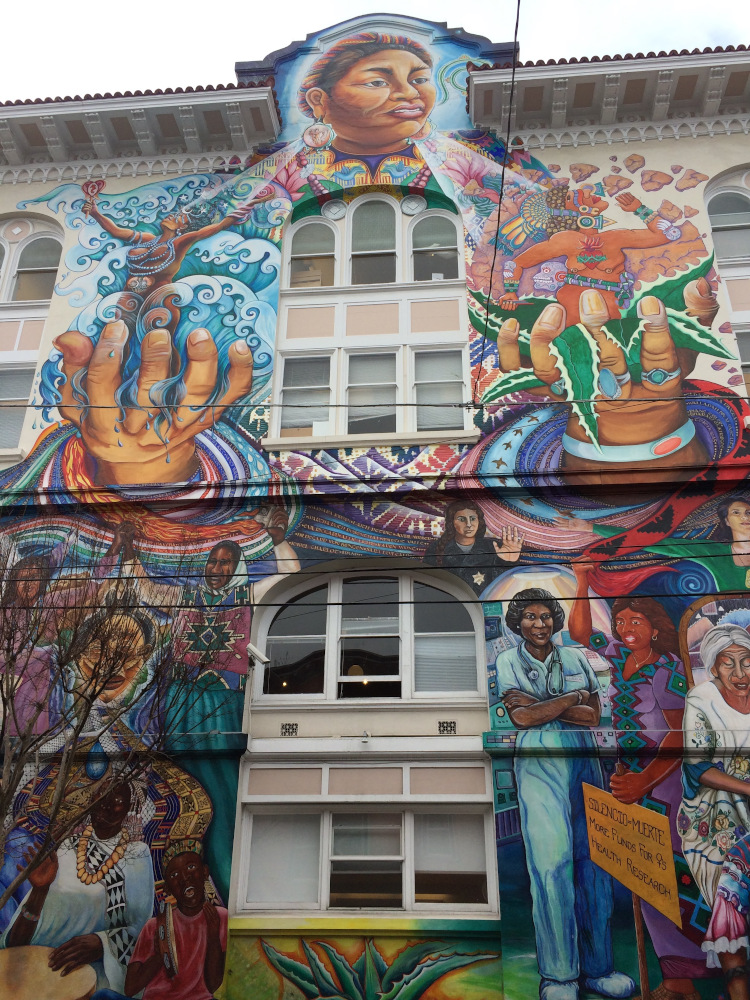 SF is compact in size and but it's diverse in attractions as well as population. The city's diversity is reflected in its neighborhoods. Chinatown and North Beach are known as the enclave of Chinese and Italian communities.
While the Mission is home to a large Hispanic community. Castro, originally an Irish working-class neighborhood, is now known as the hub for the city's LGTBQ population.
Richmond neighborhood is home to a large population of Asian-Americans and is the best spot to find authentic Asian food in the City.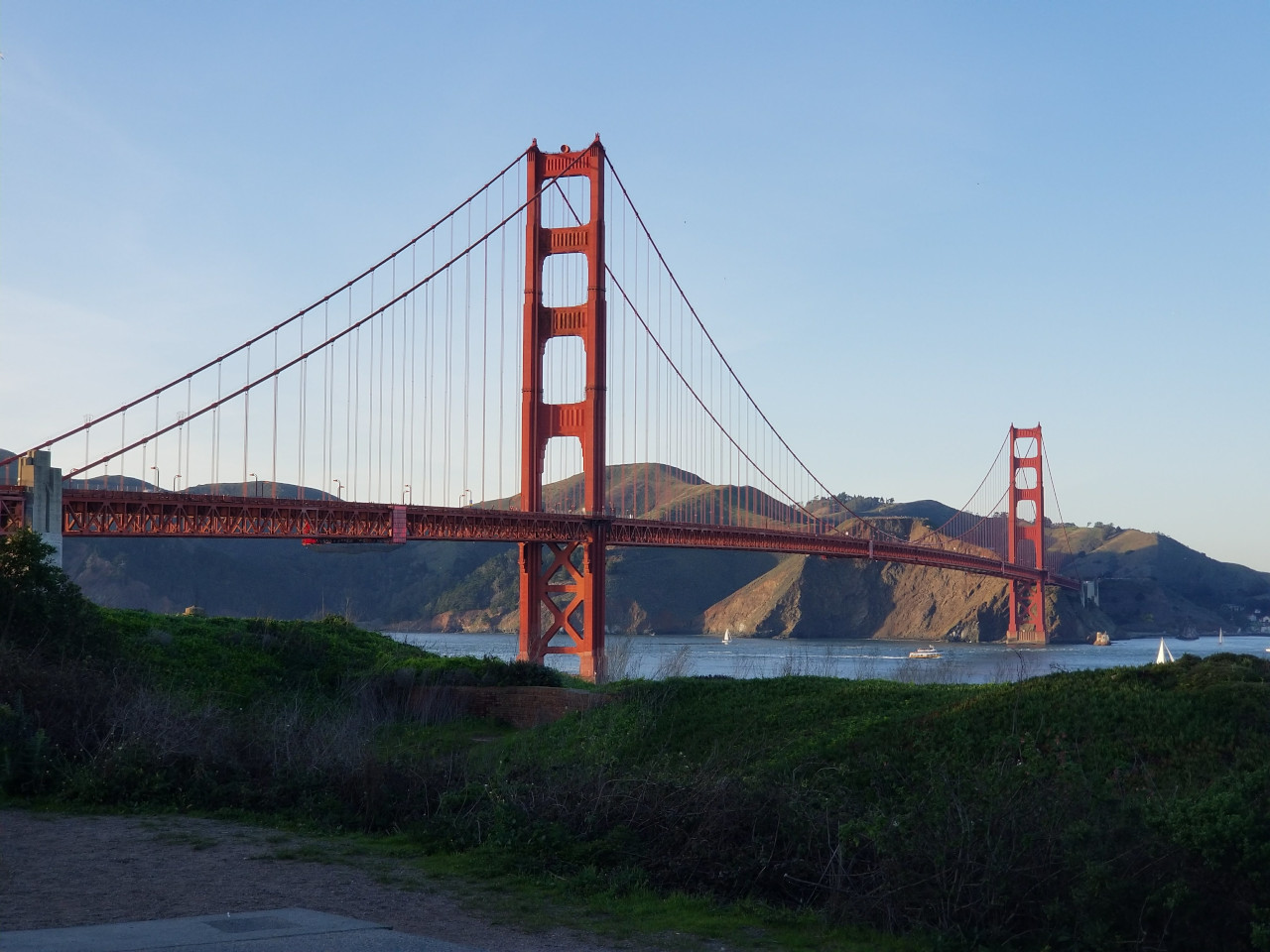 Weather in San Francisco
San Francisco also has a series of microclimates due to its hills and maritime setting. Different SF neighborhoods might have different weather going on at the same time with the ocean-side part tend to be cooler and foggier.
As a general rule, never leave your house without at least one extra layer of clothing.
Included in this San Francisco travel guide
Best places to see in San Francisco – famous San Francisco tourist attractions

Chinatown
North Beach
Golden Gate Bridge
Fishermans Wharf
Golden Gate Park
Cable Cars
Alcatraz
Exploratorium
Haight-Ashbury
Lombard Street
Palace of Fine Arts

San Francisco off the beaten path – unique things to do in San Francisco


Chinese Historical Society of America Museum & Learning Center
Musee Mecanique
Mission Dolores Park
Angel Island
Muir Woods
Fort Point
Ina Coolbrith Park
Beach Blanket Babylon

Places to eat in San Francisco

Where to stay in San Francisco

San Francisco travel tips
Best Places to See in San Francisco
Chinatown
It is one of the largest Chinatowns in North America (it used to be the largest, but no more) and one of the most top places to visit in San Francisco. Come here for cheap souvenirs, dim sums, and colorful markets.
Some San Francisco points of interest worth checking out in this neighborhood include Portsmouth Square, the Dragon Gate, Fortune Cookie Factory, and Tin How Temple.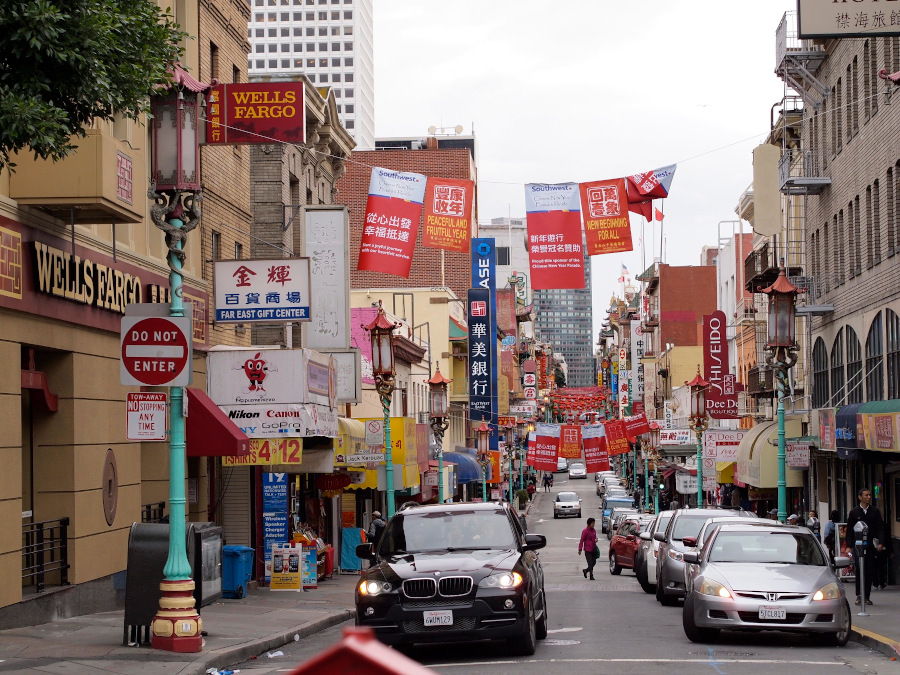 North Beach
"Little Italy" is an Italian community enclave. Some famous spots in this neighborhood include the City Lights Bookstore (one of the centers of the Beatnik movement) and Cafe Trieste (where Coppola wrote the screenplay for Godfather).
There are plenty of coffee shops, bakeries, and delicious delis in this neighborhood.
Golden Gate Bridge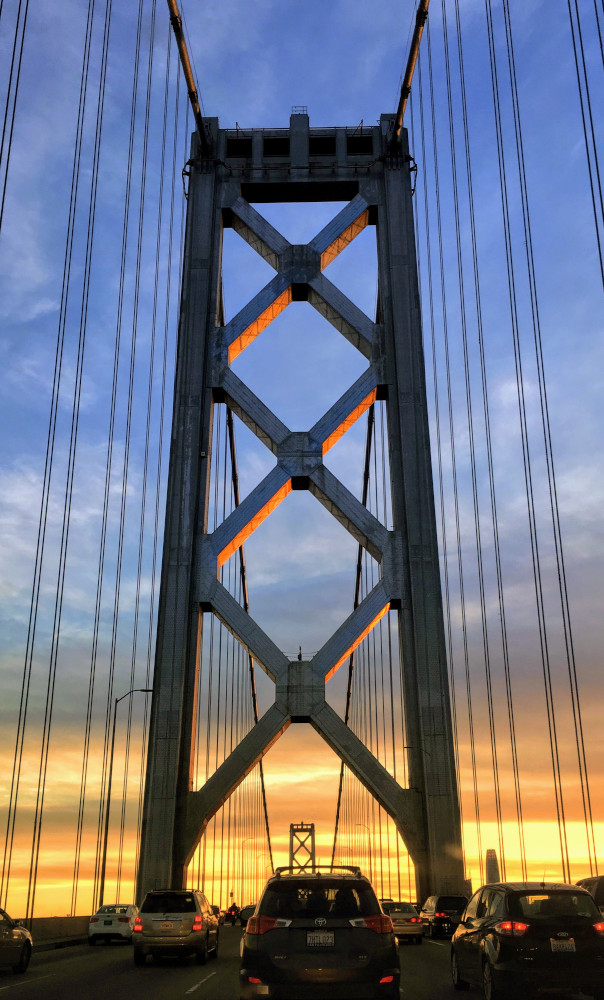 The bridge is one of the most recognizable landmarks of San Francisco and it connects Marin County to San Francisco. Its distinctive color, "International Orange", allows it to be more easily visible in the fog that often shrouds this part of the city.
Biking across the bridge all the way to Sausalito and taking the ferry back to San Francisco is a very popular activity (warning: it's longer than you might think).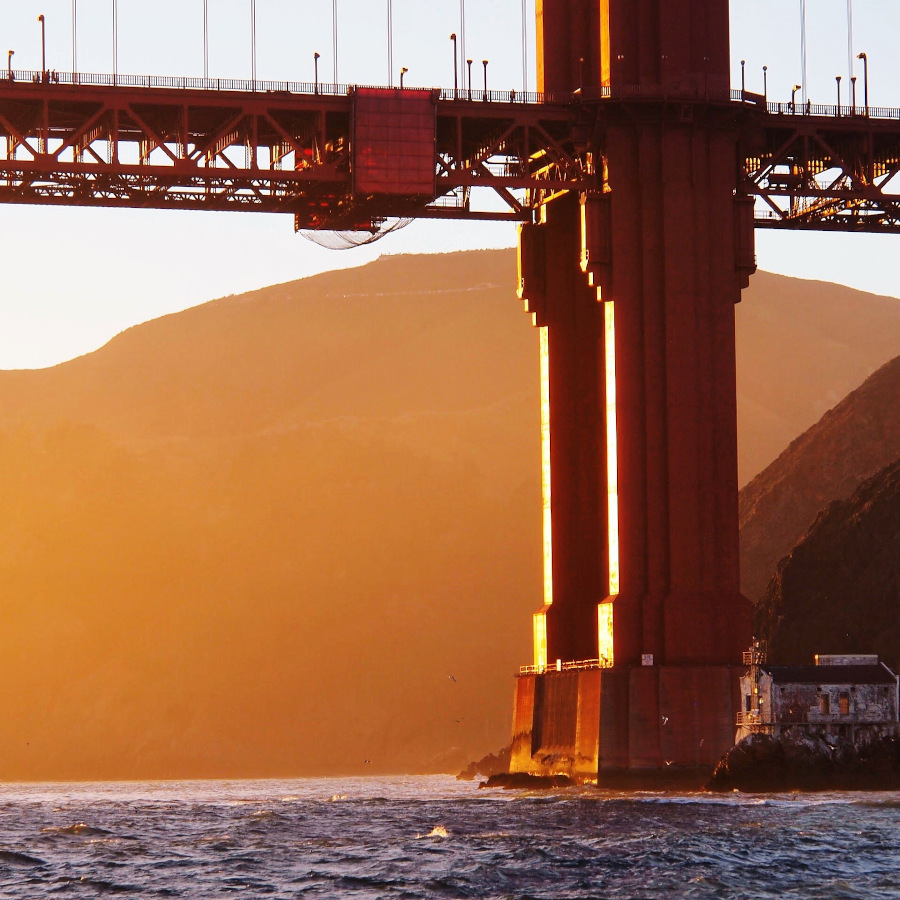 Fishermans Wharf
If you want to explore San Francisco furthermore, then you need to know that Fishermans Wharf is popular among tourists and home to the famous sea lion colony (Pier 39).
There's always something happening here and it's worth half a day to meander and check out the souvenir shops, historical buildings, and scenic vistas over the Bay. This makes for a good first or last day of your trip as you can easily stow your luggage in San Francisco and then grab it on the way to the hotel or the airport.
Golden Gate Park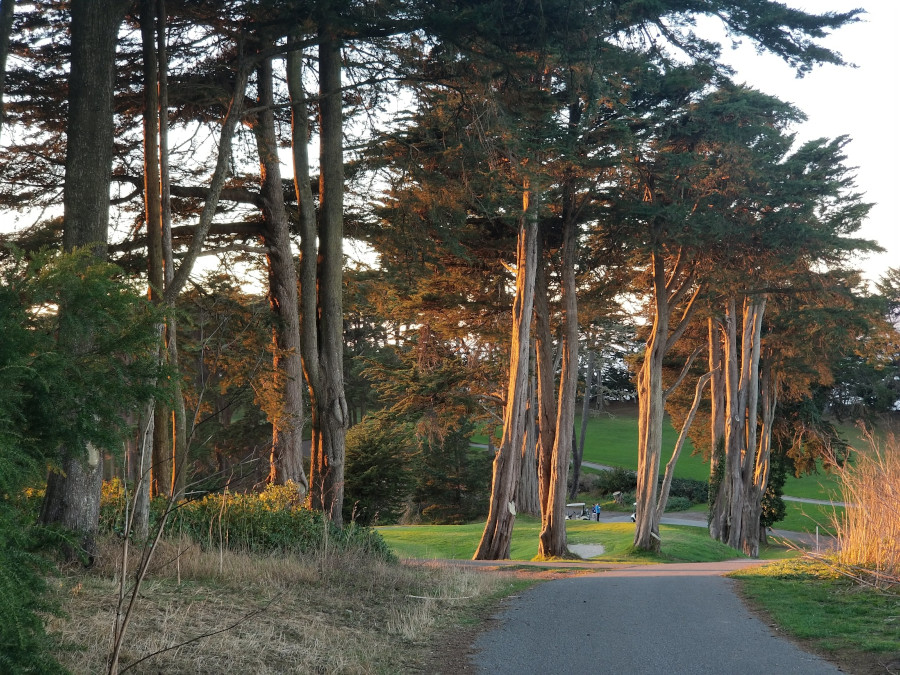 Golden Gate Park is an urban oasis with a giant playground (including a carousel), bison, biking trails, and ponds and one of the best things to do in San Francisco.
This is also where you'll find California Academy of Science, De Young museum (and its amazing, free, observation tower), Japanese Garden, and the Botanical Garden.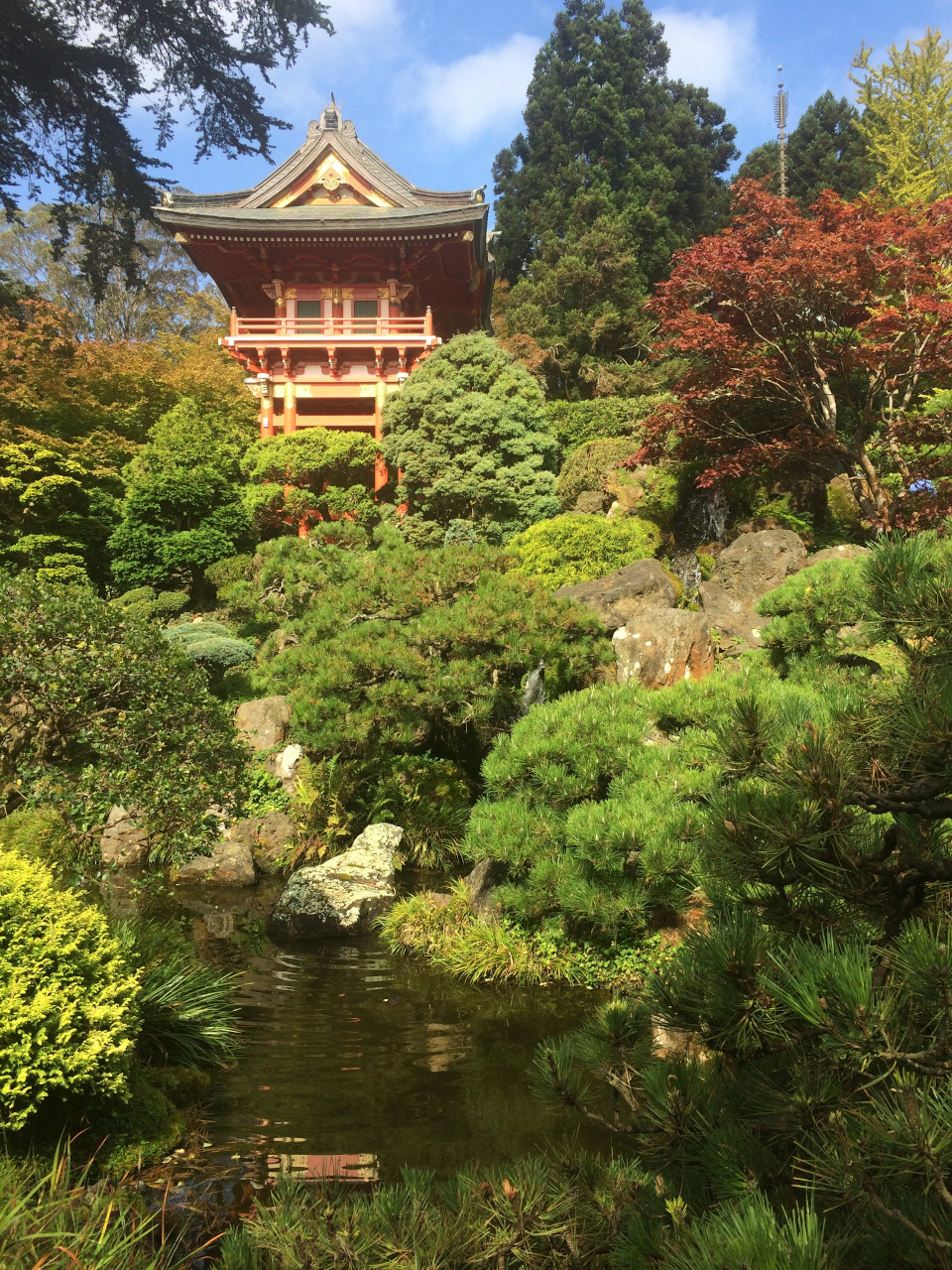 Cable Cars
Cable Cars connect Market Street and Fisherman's Wharf. It offers quite a thrill as it rides up and down the steep hills of San Francisco very close to parked cars.
It's one of the City's iconic landmarks. Even locals enjoy hopping on one of these every now and then.
Alcatraz
A visit to Alcatraz, the prison island is a must. You can say that Alcatraz is one of the most famous tourist attractions in San Francisco.
Trips are organized through the National Park System and tickets are sold out weeks in advance during high season. So book early.
Exploratorium
Exploratorium – an interactive, hands-on science museum with displays about the mind, natural world, sound, sight, and much much more. Tickets are $29/$24/$19 (adults/youth/children).
Every Thursday evening they hold adults-only events. Highly recommended and one of the best activities in San Francisco.
Haight-Ashbury
Still wondering what should I see in San Francisco? How about Haight-Ashbury – home of the Hippie movement, now a popular shopping district with one-of-a-kind shops, bars, and restaurants.
Lombard Street
Lombard Street – this steep and crooked street is always buzzing with visitors which makes it one of the popular tourist attractions in San Francisco.
Palace of Fine Arts
Nest on this local's guide to San Francisco is The Palace of Fine Arts. Featuring a classic Roman rotunda, set in a calm garden setting with an artificial lagoon, this leftover from the 1915 World's Fair is now an event space and is home to one of the most famous and difficult escape room games. Most visitors to the Palace of Fine Arts come here for the idyllic setting though.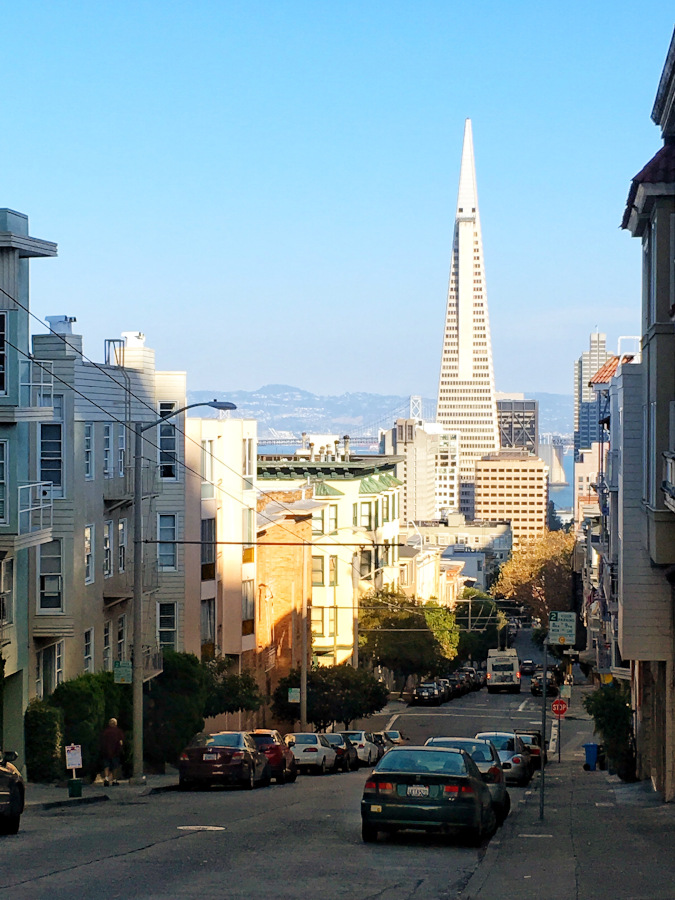 San Francisco Off the Beaten Path
Apart from the famous San Francisco attractions, there are some unique things to do in San Francisco that you can include on your itinerary.
Here are my best recommendations when it comes to San Francisco off the beaten path activities. If you are wondering what locals do in San Francisco, then these places are the answer to this question for you.
Apart from the SF attractions included below, another fun thing to do in San Francisco is to go to an escape room. These activities have become popular worldwide, so why test your skills to see if you can escape the ones in San Francisco?
Chinese Historical Society of America Museum & Learning Center
While in Chinatown, a visit to this small museum will give you the context of how the Chinese immigrants came to live and build a community in San Francisco. It's one of the unique attractions in San Francisco.
Musee Mecanique
Musee Mecanique holds the largest private collection of coin-operated, antique, arcade games. It's free to visit – making it one of the best free things to do in San Francisco.
All machines are in working condition and all visitors are welcome to play with all of them. Bring rolls of quarters (there's also change machines inside). Fun for both adults and children alike.
Mission Dolores Park
Popular among locals, the park offers great views of San Francisco's financial district skyscrapers. On sunny days, you'll find sunbathers, picnickers, and an all-around party like atmosphere that make you go, "Don't these people have jobs?"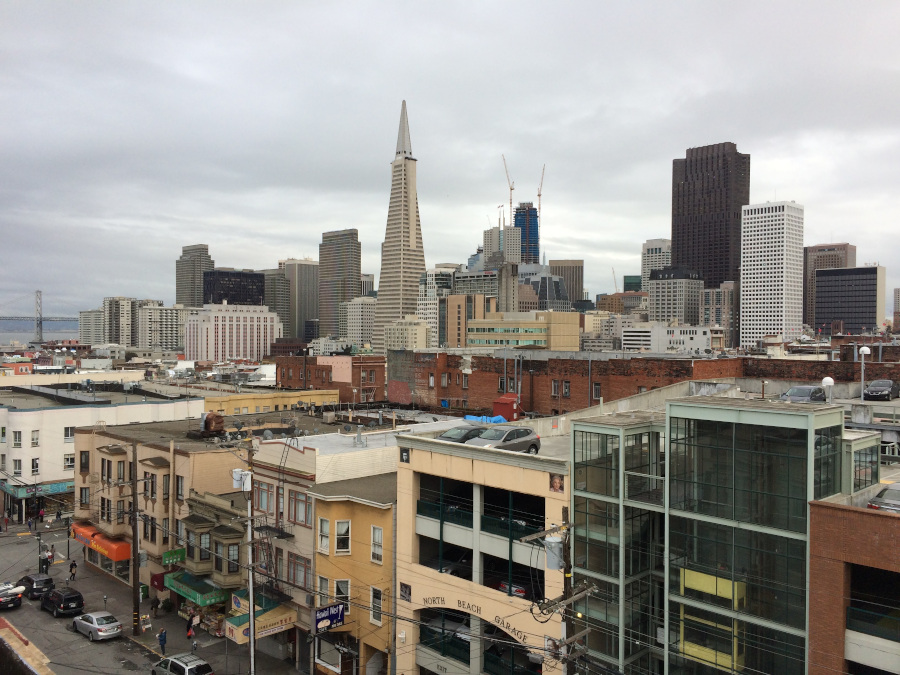 Angel Island
Another item on this insider's guide to San Francisco is Angel Island. This island is easy to visit with a ferry from Fishermans Wharf.
There are hiking trails that go around the island. Visiting with rental bikes is a fun way to see the island as well. There are many viewpoints offering fantastic views of San Francisco skyline and its bridges.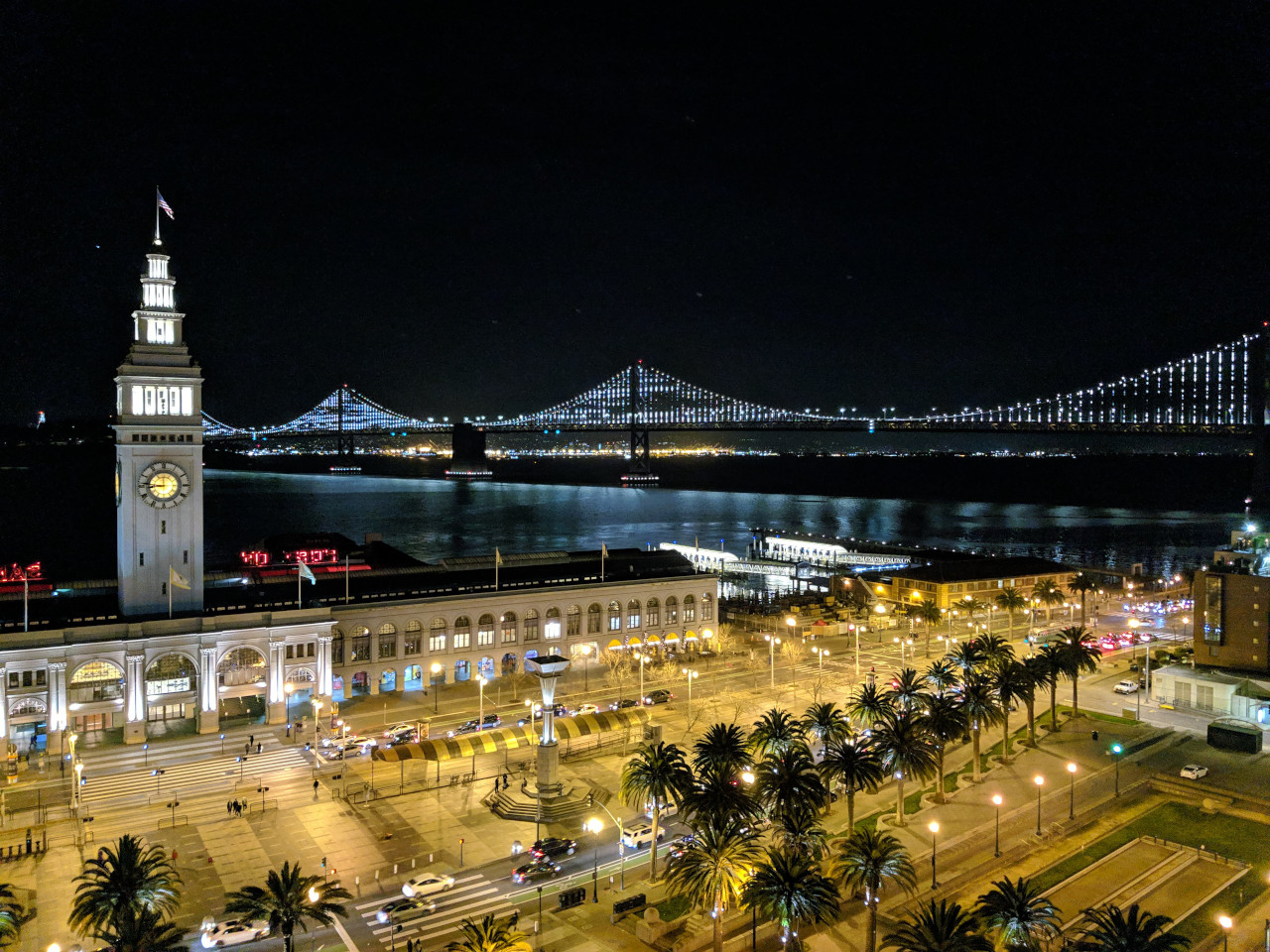 Muir Woods
Even though technically not in San Francisco, Muir Woods is only a short drive north of the Golden Gate Bridge and one of the best things to do near San Francisco.
People visit Muir Woods to see its grove of redwood trees, the tallest trees in the world. Parking space is limited and needs to be reserved beforehand. Shuttle/bus service is available from Sausalito.
Fort Point
Visiting Fort Point is one of the best off the beaten path things to do in San Francisco. Located underneath the Golden Gate Bridge, visitors to Fort Point will have a close up and personal view of the belly of the famous bridge. Entrance is free and the view is stunning.
Ina Coolbrith Park
Ina Coolbrith Park is one of the unique places to visit in San Francisco. This pint-sized park in Russian Hill neighborhood offers a green oasis with a spectacular view of San Francisco. It's a few blocks (uphill) walk from City Lights Bookstore.
Beach Blanket Babylon
Beach Blanket Babylon – extravagant costume and headdresses, and are the trademark of this decades-old, comedy show. Be prepared to laugh. Not for those who are easily offended.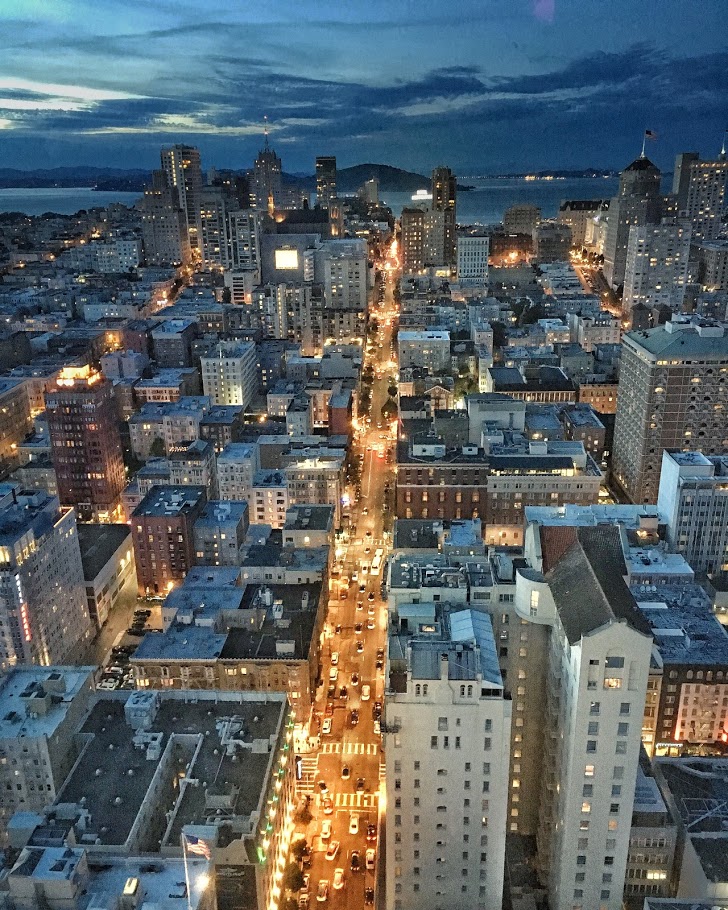 Places to eat in San Francisco
It's time to answer the important question of where to eat in San Francisco. Each neighborhood in San Francisco offers a plethora of dining options, from cheap Pakistani joints to Michelin starred establishments. Here are some of my favorites restaurants in San Francisco:
Tartine Bakery in the Mission – pastries and bread. People line up to get their hands on their fresh bread straight out of the oven.
Holmes Bakery in the Tenderloin – famous for their cronuts
Sotto Mare in North Beach – Italian food and cioppino
Mama's – popular brunch place in North Beach. Come early or be prepared to mingle with others while waiting in line.
Shizen in the Mission – popular vegan sushi spot. Yep, that's right. Vegan sushi. Delicious, but long wait.
La Taqueria – one of the most popular California-Mexican eateries in the Mission.
As you can see, these are the best places to eat in San Francisco for a wide range of culinary preferences. I'm sure you'll find something for you on this list – though I recommend you to try them all.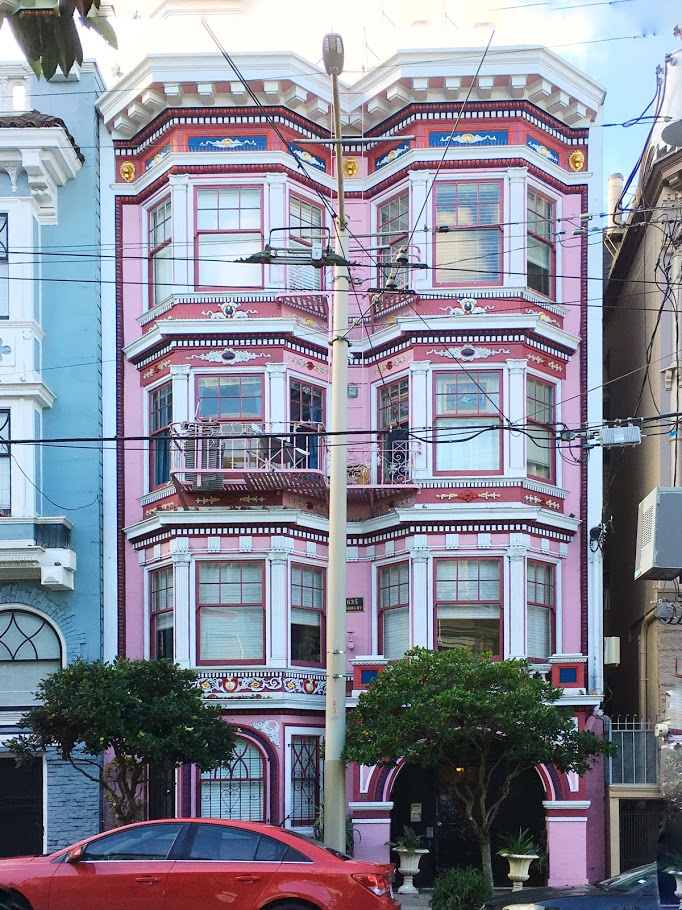 Where to stay in San Francisco
Most of the hostels and hotels in San Francisco are located in Union Square/Financial District. I recommend staying in this area because of its central location and easy access to BART and buses. Here are my recommendations for accommodation in San Francisco:
Adelaide Hostel in Union Square (budget)
Green Tortoise Hostel in North Beach (budget)
Staypineapple in Union Square (mid-range)
Club Donatello in Union Square (luxury)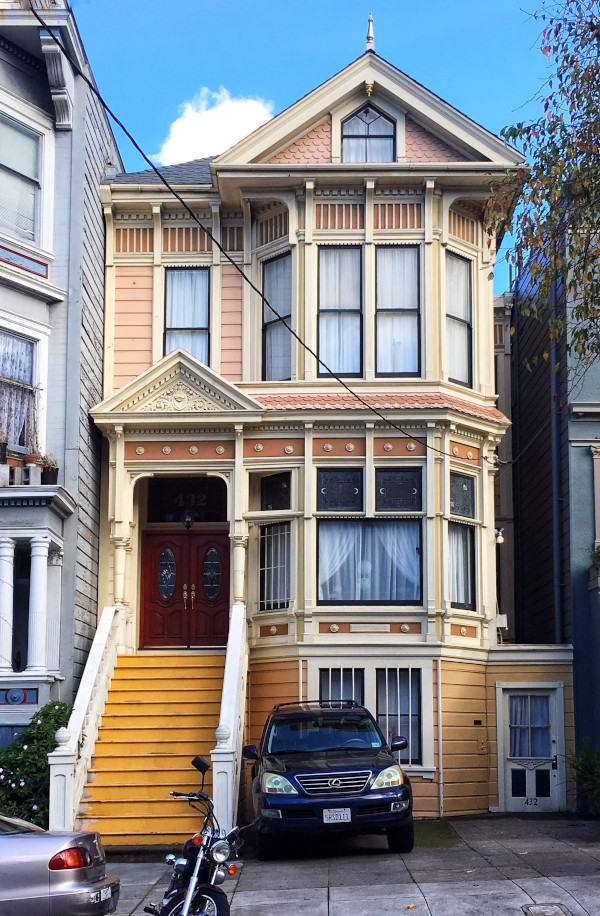 Tips for San Francisco
No local's guide to San Francisco would be complete without a few more useful tips that will help you plan a perfect trip to San Francisco. Make sure you take all of these travel tips for San Francisco into consideration so that you'll have an unforgettable and pleasant trip.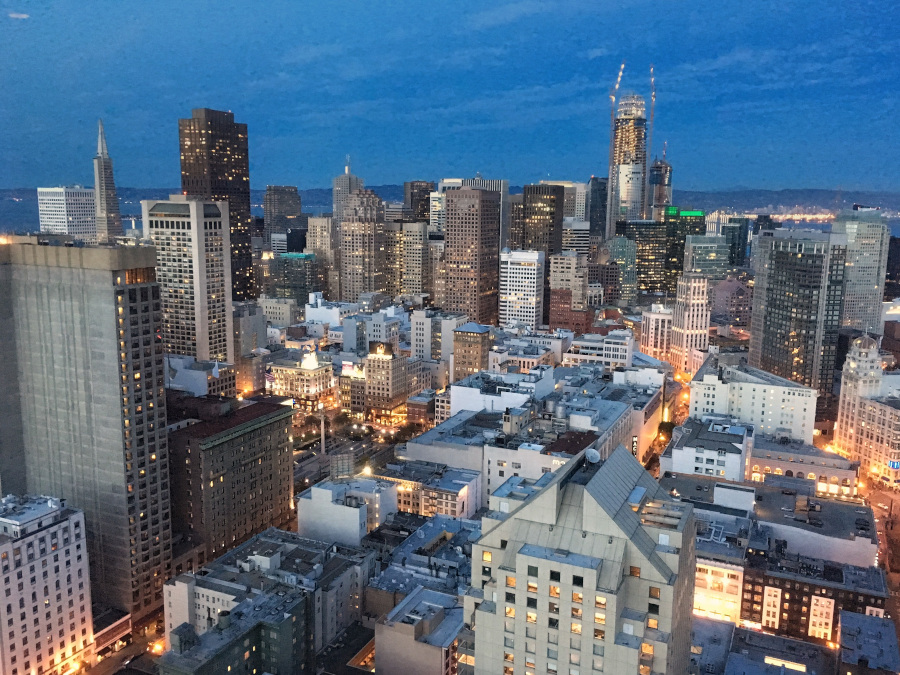 Don't drive in San Francisco. It's easy to get around San Francisco with bus, BART, and ride-share therefore a car is not needed. When you do need a car for a daytrip, there are plenty of car rental places in the city.
This is much preferable to the alternatives: finding street parking, paying for expensive garage ($30-$50 a day), risks of parking tickets, and getting your car broken into (pro tip: do NOT leave anything if you do park on the streets).
If you did decide to rent a car, when parking on a hill CURB YOUR WHEEL or they will ticket you.
Get out of San Francisco. I highly recommend going on a daytrip during your visit to SF. Driving Highway 1 North of SF to Mendocino to see the wild coastline and visiting tiny beach communities, or go wine tasting in Napa/Sonoma Valley are some great day trip ideas.
Don't be scared of the homeless. The City has a huge homeless problem, many of the homeless you'll see are dealing with mental and/or drug issues. If you ignore them, they will likely ignore you.
Watch out for petty crimes. Petty crimes do happen, so when walking around be aware of your surroundings and try not to get too absorbed in looking at your phone (grab and run do happen) especially in BART/Muni buses, Fishermans Wharf, Union Square, and other touristy areas.
Take a walking tour. The best way to see San Francisco is by walking through its neighborhoods. There are plenty of walking tours available. Some are free/donation-based. My recommendations are:
Free Tours by Foot (donation based)
SF City Guides (donation based)
Wild SF Tour (paid)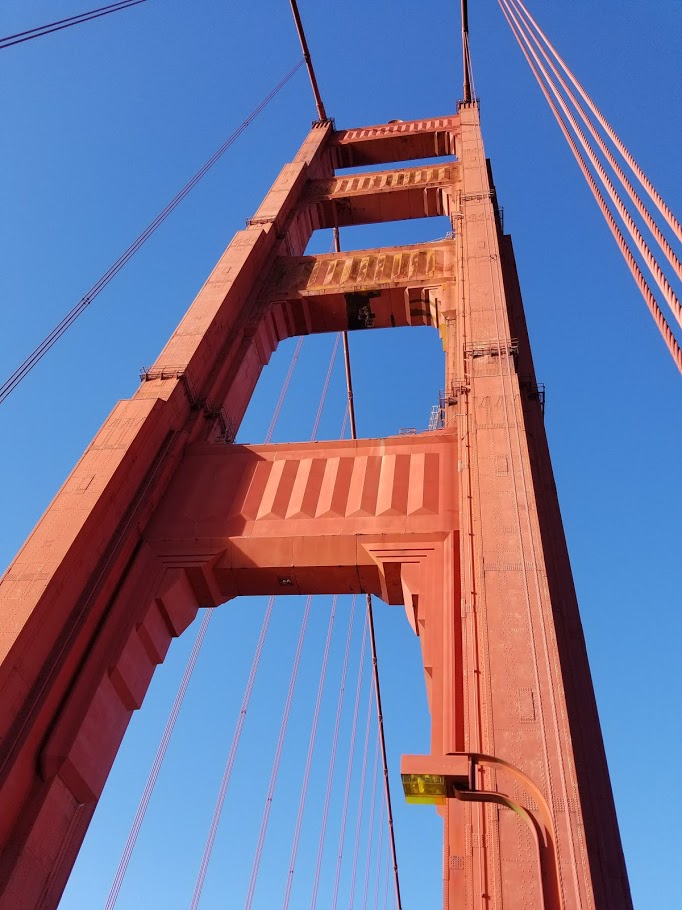 This is my San Francisco guide for first timers or for a longer trip. I hope you'll have time to explore San Francisco, enjoy its beauty, visit museums, see the wonderful San Francisco landmarks, enjoy a good meal and find out more about our past and present.
About the author:
Jill, based in beautiful San Francisco, writes about road trips, the outdoors, and van life on her outdoor adventure blog. Follow her on Instagram as well.