Thinking of a trip to Nagoya, Japan and don't know what to do in Nagoya? This article has all your Nagoya questions answered: best time to visit Nagoya, how to get to Nagoya, how to get around Nagoya, the best attractions in Nagoya, where to eat in Nagoya, and where to stay in Nagoya. All the information is shared by a local: Lena from Nagoya Foodie. This guide is part of our free travel guides series on this blog.

Use this Nagoya travel guide when planning your trip so that you will have an amazing time here. Make sure you decide when you want to visit and then decide on what Nagoya activities you want to experience. You can also use this guide to create your Nagoya bucket list and your Nagoya itinerary!
Insider's Guide to Nagoya, Japan: what to do in Nagoya, where to stay, eat, and when to visit for an unforgettable trip
Nagoya is Japan's 4th populous city and often overlooked by travelers. In my opinion there really is no good reason for that. Nagoya has a lot to offer, not only interesting history and unique culture but also delicious local food, called Nagoya Meshi, only to be found in the region.
Included in this local's guide to Nagoya
Where is Nagoya
How to get to Nagoya
How to get around Nagoya
Best time to visit Nagoya
A quick history of Nagoya
Best things to do in Nagoya – famous Nagoya tourist attractions

Nagoya Castle
Tokugawa Art Museum and Tokugawa Garden
Toyota Commemorative Museum of Industry and Technology
Atsuta Jingu
Sakae District
Osu District
Nagoya City Science Museum

Where to eat in Nagoya
Where to stay in Nagoya
Where is Nagoya
Nagoya is the perfect place for a one or two day stay because of its location. Situated on Japans main island Honshu right between Tokyo to the east and Osaka and Kyoto to the west.
Click here to read the complete Kyoto travel guide
It lies on the Shinkansen bullet train route between the two destinations. So, it is perfect to simply get off here and explore a little bit before heading onward. If you have a Japan Rail Pass it won't even cost you extra.
How to get to Nagoya
If you are already in Japan you can reach Nagoya easily from the major cities like Tokyo, Osaka, Kyoto and even Hiroshima within a couple of hours. They are all connected by the Shinkansen bullet train. You can save a lot of money if you get a Japan Rail Pass, a tourist pass that lets you use as many Japan Rail trains as you like in a given period of time, including Shinkansen trains.
Read here the complete Hiroshima guide
Other options to get to Nagoya are highway buses, more economical than the Shinkansen but only if you have a lot of time to waste. The bus from Tokyo to Nagoya, for example, takes around 7 hours.
Nagoya also has an international airport which you could use to fly to Nagoya from destinations within the country. It makes the most sense from far-away places like Hokkaido or Okinawa, or even to reach Nagoya directly from abroad.
There are cheap international flights from many Asian countries, but also from Australia for example. If you are flying in from America or Europe chances are high you need to transfer somewhere.
How to get around Nagoya
Nagoya, like all major cities in Japan, has amazing infrastructure in the form of subways and buses. You can reach all parts of the city either by subway or bus and for a relatively cheap price. If you are planning on taking lots of subways and buses there are day passes available.
If you want to get to the major tourist attractions in Nagoya, you might want to look into the Meguru sightseeing bus. For 500 yen a day this bus is not only cheap to use but also offers discounts to museums and attractions on the way. And if you are wondering what to do in Nagoya, let me tell you that you have a lot of things to see and do in the city.
Here are the things you need to know before your first trip to Japan
Best time to visit Nagoya
Nagoya has a subtropical climate. This means summers (July to September) can get very hot and humid with temperatures around 35 degrees Celsius, winters (December to February) are cool around 10 degrees. This makes spring and autumn the best time to visit Nagoya. When temperatures aren't too hot or too cold.
If you want to see the famous cherry blossoms you can do that in Nagoya, and it won't be as crowded as places like Tokyo or Kyoto. They are in blossom around the end of March to the beginning of April.
In the fall, around the end of November, the leaves change their color to bright reds and yellows. There is a famous valley not far from Nagoya, called Korankei, the perfect place to see the beautiful nature of Japan.
A quick history of Nagoya
Nagoya was officially founded at the beginning of the 17th century with the construction of Nagoya castle by the then ruler Tokugawa Ieyasu. But Nagoya has a much longer history than that.
The Atsuta Jingu, located in Nagoya and one of the most important Shinto shrines in Japan, has a history of almost 2000 years. We know that because it was mentioned in the two oldest history books of Japan.
Let's go back to the 17th century. After the construction of Nagoya Castle, the first people settled in the surrounding area. Infrastructure developed, followed by the arts such as Noh theater and tea ceremony.
The first industry developed in the form of ceramics and textiles, and when Japan entered the industrial age Nagoya gained in importance as the front runner in the automotive industry with Japanese biggest carmaker Toyota originating from Nagoya.
Things to do in Nagoya
Nagoya isn't as big as Tokyo and doesn't have as many temples and shrines as Kyoto, but it does have its fair share of interesting history, and modern culture. A great mix if you ask me. Let's dive into the top things to do in Nagoya in this Nagoya guide.
Nagoya Castle
Like I mentioned earlier, Nagoya Castle could be described as the birthplace of Nagoya. With the founding of the castle, Nagoya started to develop to become the city it is today. Nagoya Castle is located in a spacious park in the center of the city and it is a not-to-miss place on your Nagoya sightseeing.
The highlight of Nagoya Castle and the one thing which makes it so much better than other castles in Japan is the newly reconstructed Honmaru Palace. It was reconstructed over many years using only the traditional building methods, and it's stunning.
The structure is completely made from light wood and the inside is just beautiful. Walls and sliding doors are painted in colorful traditional motives, intricate woodcarvings are everywhere and the detail in which the palace was reconstructed is simply amazing.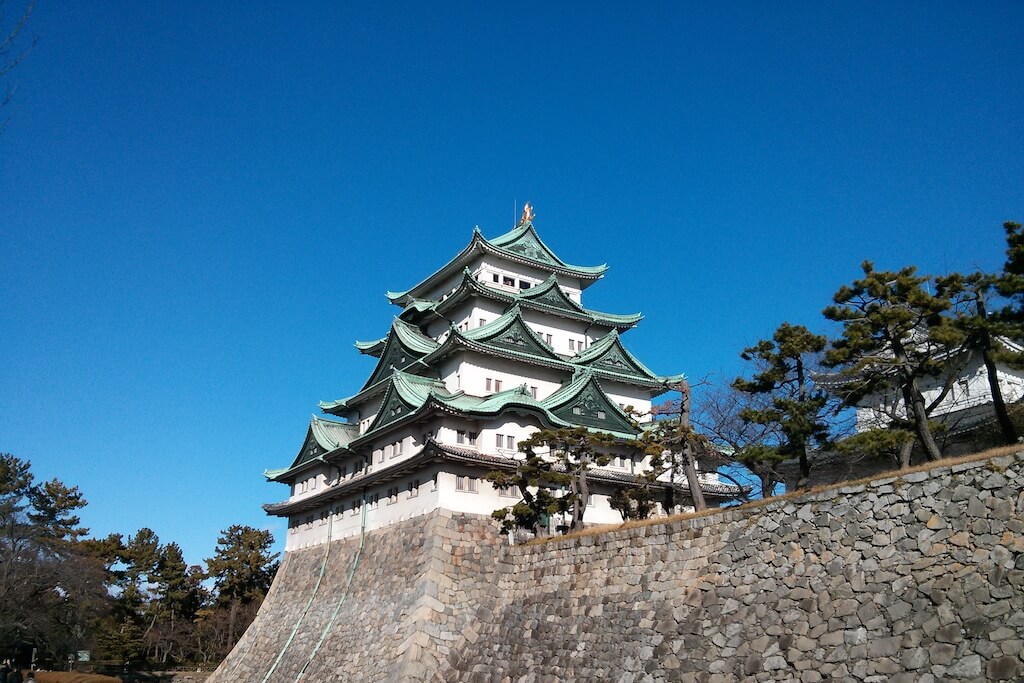 Tokugawa Art Museum and Tokugawa Garden
What you cannot see at Nagoya Castle are the old armors, swords and other items the ruling Owari clan used to own while living at the castle. These items are all on display at the Tokugawa Art Museum. Visit it as you continue to explore Nagoya.
With rooms dedicated to armors and swords, tea ceremony utensils, Noh theater masks, and a whole library with thousands of historical texts this museum is a chance to glimpse into a colorful past.
Next to the museum is the Tokugawa Garden, a beautiful Japanese landscape garden with a pond in the middle and paths crisscrossing the carefully thought through the park.
You will find small waterfalls and streams, tall trees and beautiful flowers. The perfect place to sit down after a visit to the museum, and to think about everything one has learned about Nagoya's history.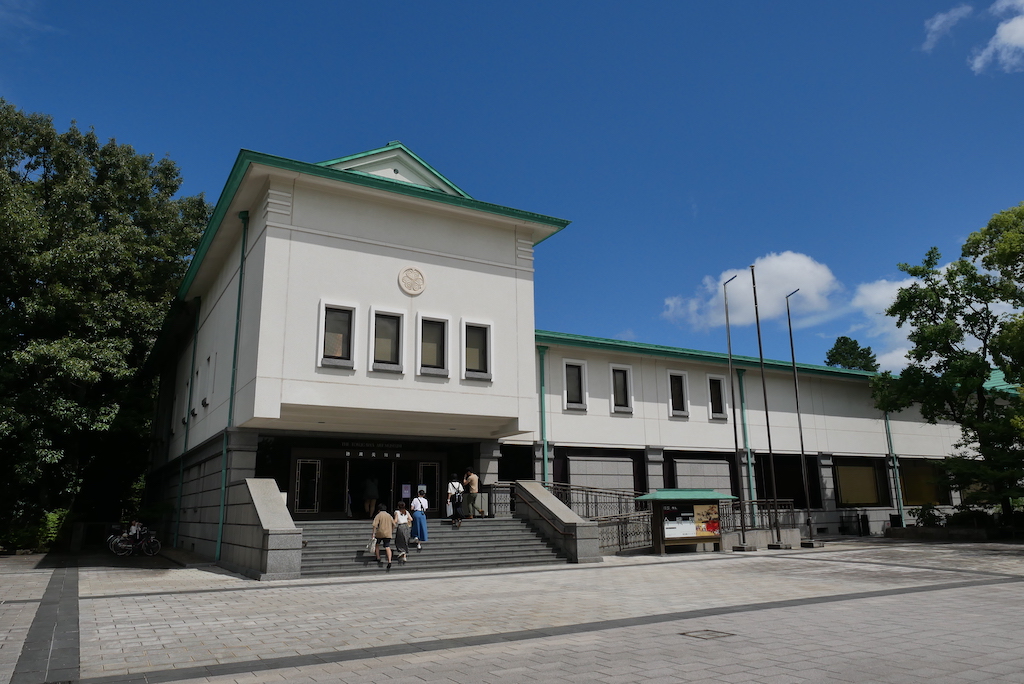 Toyota Commemorative Museum of Industry and Technology
Toyota didn't start out as the biggest car manufacturer in Japan. It started out as a textile company. At Toyota Commemorative Museum of Industry and Technology, you can learn all about Toyota's past, from textile maker to car maker.
It is a very interesting museum with audio guides and even guided tours in English and Japanese. There are activities for children and many interesting exhibits for grown-ups. Perfect for a rainy day. Or a super hot summer day, and of those there are many. Anyway, one of the top tourist attractions in Nagoya.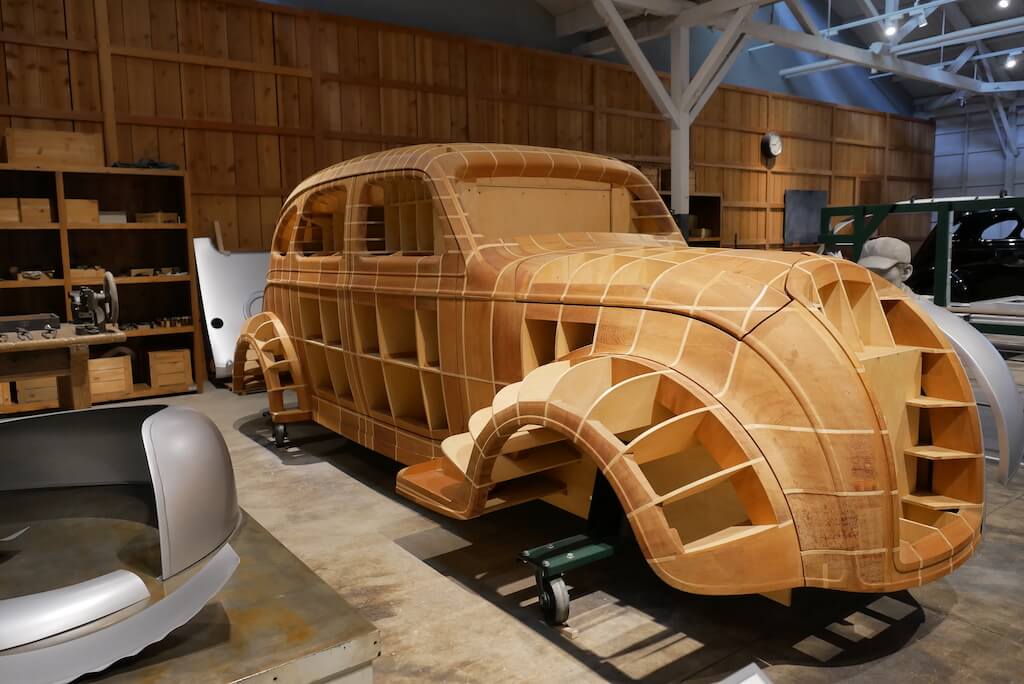 Atsuta Jingu
The most sacred place in Nagoya is Atsuta Jingu in the south of the city. This Shinto shrine is almost 2000 years old and it is one of the top things to do in Nagoya.
It houses one of the most important artifacts in Japan, the sword Kusanagi no Tsurugi, which gives the Japanese emperor the right to rule. If you are wondering what is Nagoya famous for, this is definitely one of the most famous attractions (along with the other presented above).
Unfortunately, the sword is not open to the public. But the shrine itself is a very lovely place. Surrounded by woods and with many sacred sites along a winding path leading to the main shrine.
Make a wish or five along the way and don't forget to thank the gods for hearing your prayers by donating a single coin.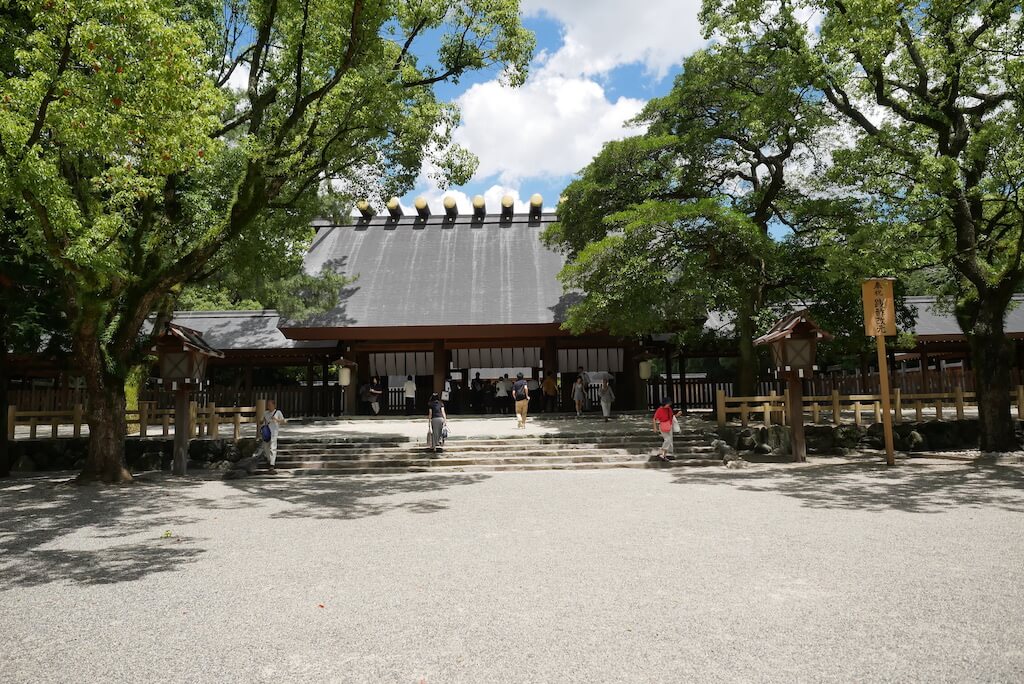 Sakae District
Sakae, along with Nagoya station, is the business center of Nagoya. Here you will not only find many companies but also many shopping opportunities at one of the many malls and department stores. It is definitely one of Nagoya's points of interest.
The Oasis 21, Nagoya's bus terminal is also located right next to Sakae station as well as the TV tower. Unfortunately, the tower is currently closed because of construction work until summer 2020.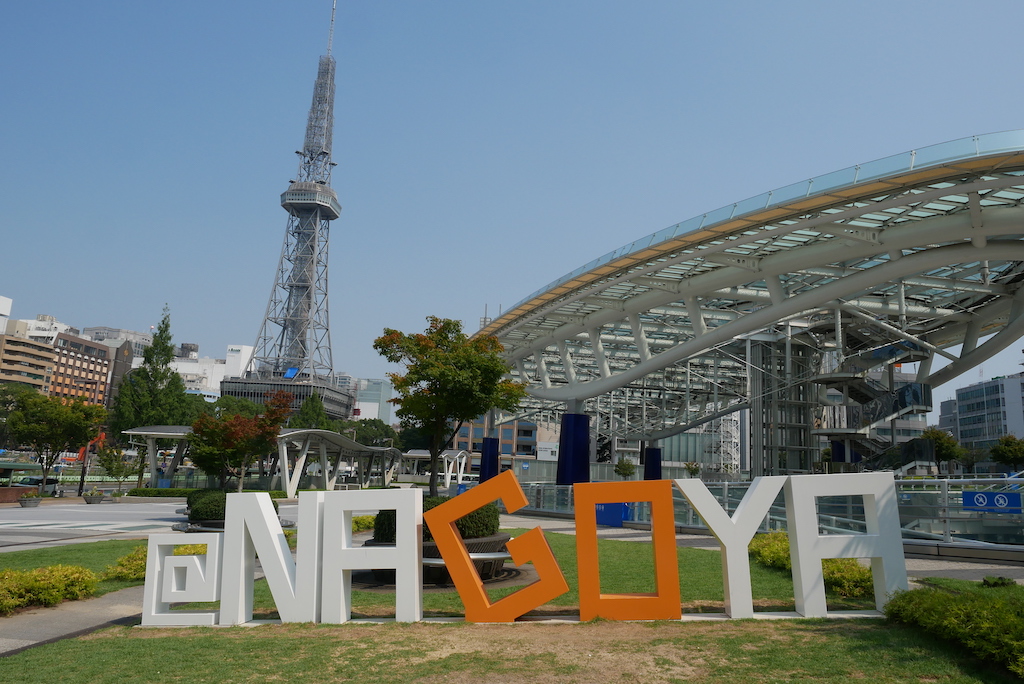 Osu District
Osu feels like the opposite of Sakae but the two districts are only about 1 kilometer away from each other. In Osu, you will find roofed-over shopping arcades with over 1000 shops, restaurants, and businesses. Here you can buy second-hand things like brand items, kimono, and even musical instruments.
The restaurants in Osu are a colorful mix of old, traditional Japanese establishments, international cuisine from Vietnam, Thailand, India, Italy, Brazil, and many other countries, as well as modern and popular cafes and trendy sweets shops. Osu has an underlying history that can be discovered if one only cares to look.
The famous Osu Kannon temple is an obvious reminder of history, but there are other little things as well like the burial mound called a Kofun, a little shrine and other unexpected places reminding us of the passage of time in Osu.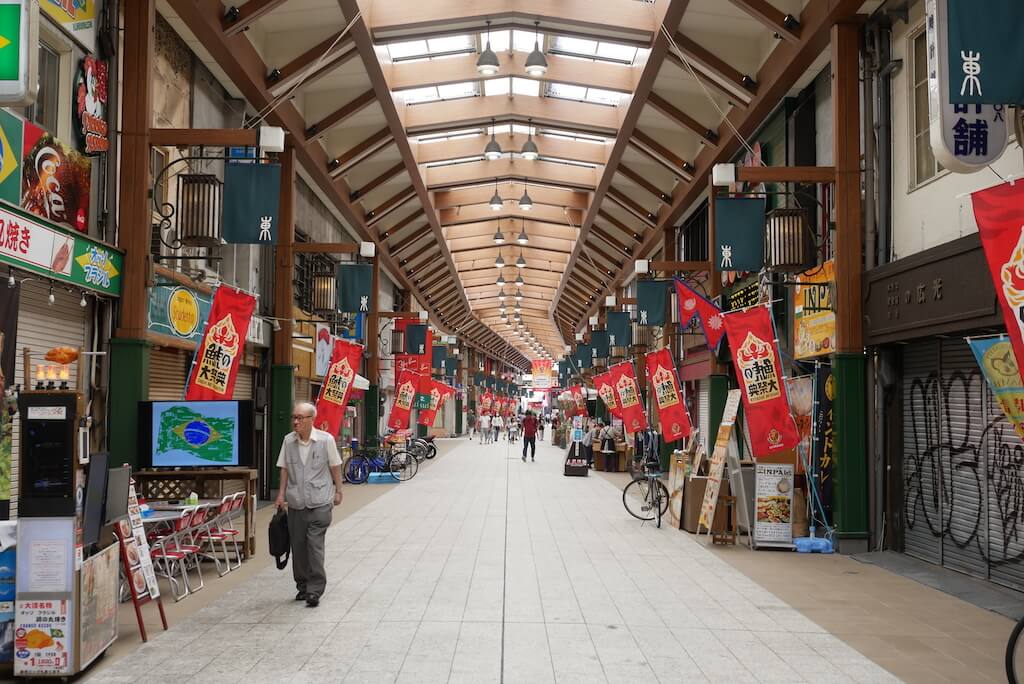 Nagoya City Science Museum
Still wondering what to do in Nagoya? Then you need to know that The Nagoya City Science Museum is a fun place for the whole family. One of the highlights here is the planetarium one of the largest in the world. The program changes monthly and focuses on current astronomical phenomena.
Unfortunately, the shows are only conducted in Japanese but it is still an impressive sight and a great place to explore on a rainy day and one of the best places to visit in Nagoya.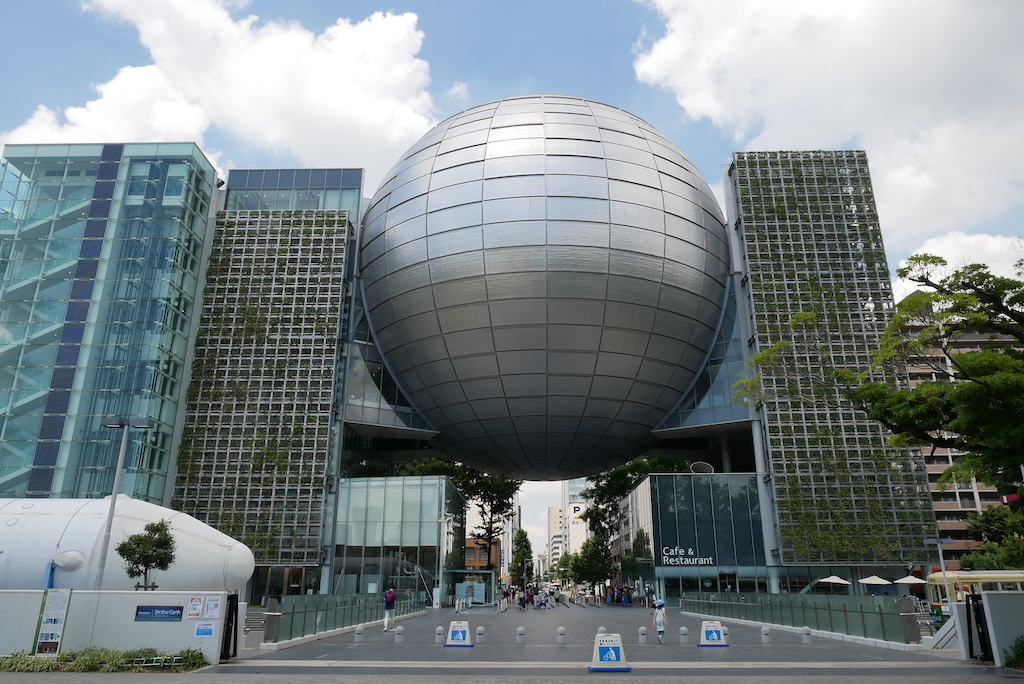 Where to eat in Nagoya
As I mentioned in the introduction, Nagoya is worth a visit not only because of interesting things to do there but also because of the delicious local cuisine. The cuisine from Nagoya is called Nagoya Meshi.
And there are a lot of delicious dishes and snacks to be found. My favorites include Ogura toast, Kishimen, and Hitsumabushi. Let me recommend a great restaurant for each of these dishes – the best places to eat in Nagoya, Japan.
Komeda's Coffee
Komeda's Coffee has the perfect formula for success. A comfortable atmosphere with plush red seats and an interior made from wood, great coffee, delicious freshly baked bread and the attention to good service Japan is so famous for.
At Komeda's Coffee, you will be served delicious lunch and breakfast, but there are also light snacks and cakes you might want to try in the afternoon. They serve Ogura toast, a Nagoya breakfast staple.
Ogura toast is a thick slice of golden toasted bread, spread with margarine and Ogura-an, red bean paste. It goes perfectly with a cup of coffee for a great start in the morning.
You can find Komeda's Coffee at every corner in Nagoya, keep your eyes open or search on Google Maps.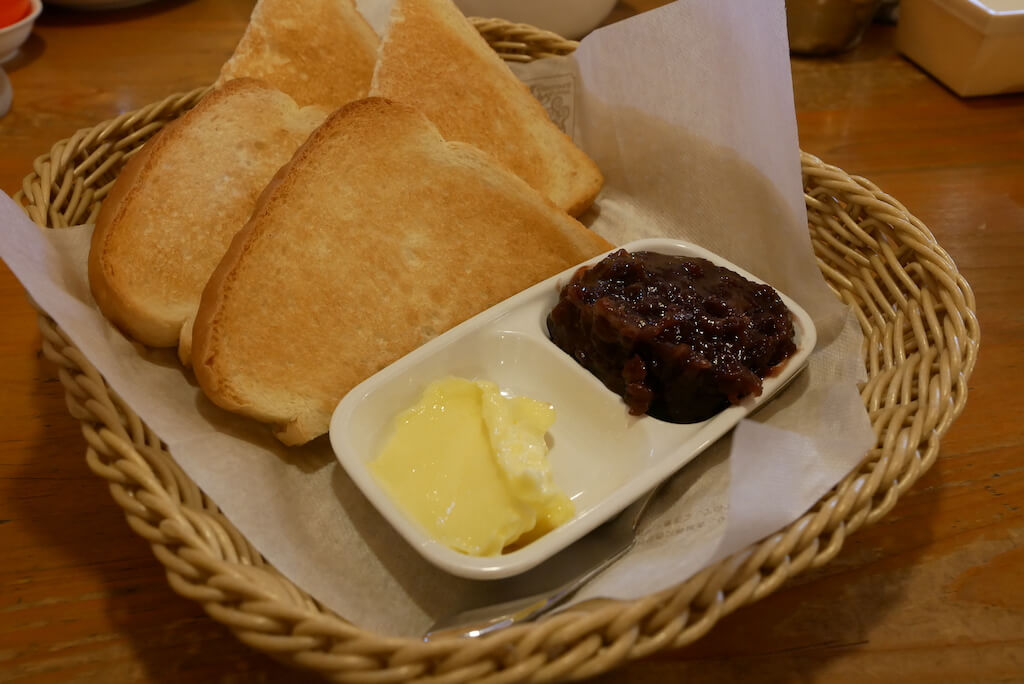 Miya Kishimen
If you have been to Japan before, you might have heard about Udon. The thick white noodles served all over the country. In Nagoya, you can find a variation of this dish called Kishimen.
The noodles are made from the same basic ingredients but are broad and flat. Miya Kishimen is the best restaurant to try some delicious Kishimen. There is one restaurant right on the premises of Atsuta Jingu. A perfect place for a quick lunch.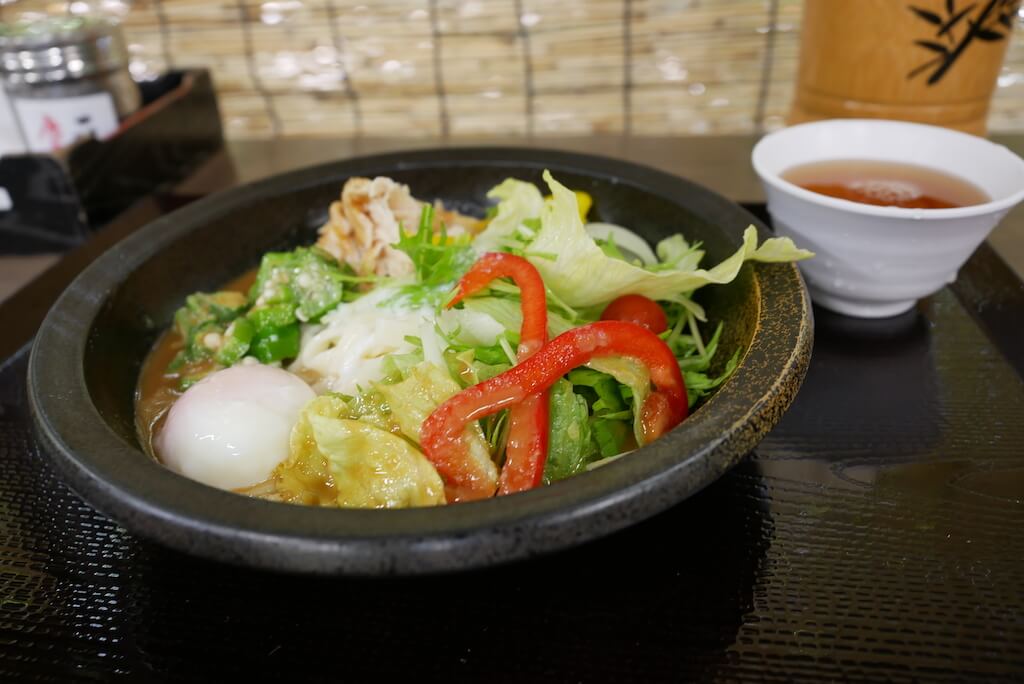 Discover here the most useful tips for visiting Japan
Hitsumabushi Ino
My all-time favorite dish from Nagoya is Hitsumabushi. Grilled freshwater eel in a thick and sweet sauce served on rice.
Eel is a specialty in Japan and quite pricey, but so delicious that it should be on your list of things to do in Nagoya. One of the best restaurants to try Hitsumabushi is Hitsumabushi Ino which is located close to Nagoya station.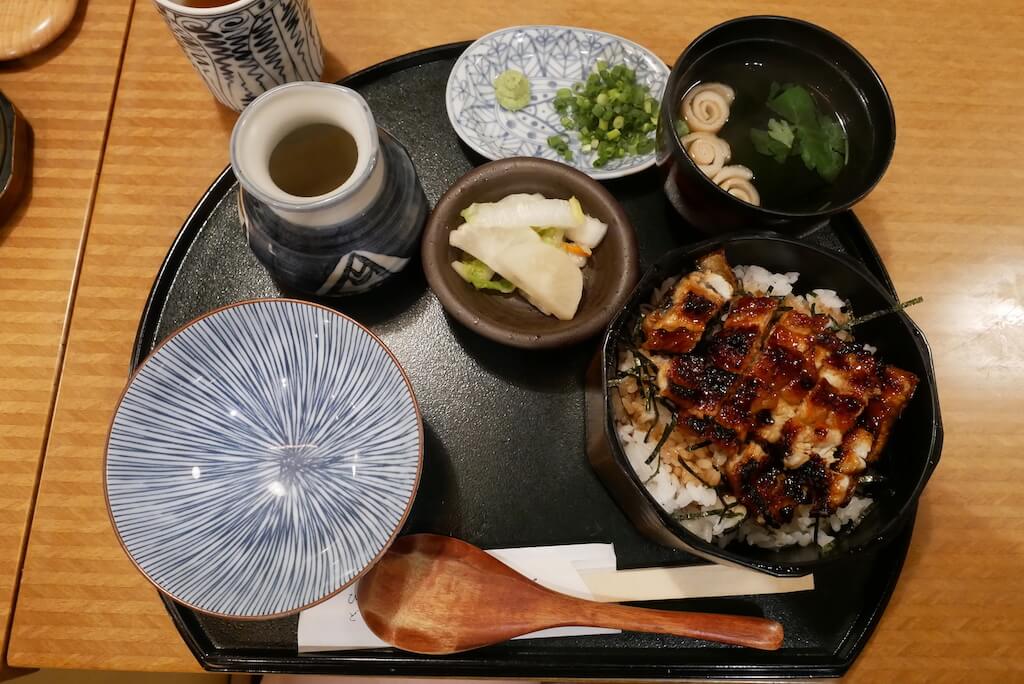 Where to stay in Nagoya
The best area to stay in Nagoya is close to Nagoya station. Chances are high you will start and end your trip at the station and the public transport options to all the interesting sights in the city are the best at Nagoya station. Let's see the best hotels in Nagoya for every type of traveler.
You do not have to break the bank staying close to Nagoya station either. Check out First Cabin TKP Nagoya Station for a budget option. This capsule hotel is super modern, clean and has many amenities other cheap hotels might not offer. Staying in a capsule hotel is also an experience every traveler to Japan should make.
If you are looking for a mid-range business hotel I recommend Meitetsu New Grand Hotel. It is located right next to the station in a very convenient location. The hotel is a standard business hotel and is clean and comfortable.
For the best experience possible in Nagoya, you will probably want to stay in a luxury hotel. Nagoya has those available as well. How about a stay at Nagoya Marriott Associa Hotel. Regularly one of the most expensive hotels in Nagoya, this luxury hotel has everything for a perfect stay in the city.
Final thoughts about Nagoya
Nagoya, though so often overlooked by travelers, has a lot to offer. Not only interesting history, to be admired at the Nagoya Castle, Tokugawa Art Museum and the Toyota Museum but also delicious food not to be missed during a visit.
As this insider's guide to Nagoya shows, there are plenty of things to do in Nagoya for all types of visitors. Use this article to choose what to do in Nagoya based on all the options presented above and have an amazing visit here!
Bio
Lena is in love with Japanese food and she wants to share this love with all travelers coming to Japan. Her home Nagoya has a lot to offer in terms of travel and unique food culture which she shares with the world on her website Nagoya Foodie. Find Nagoya Foodie on Facebook and Twitter and Instagram.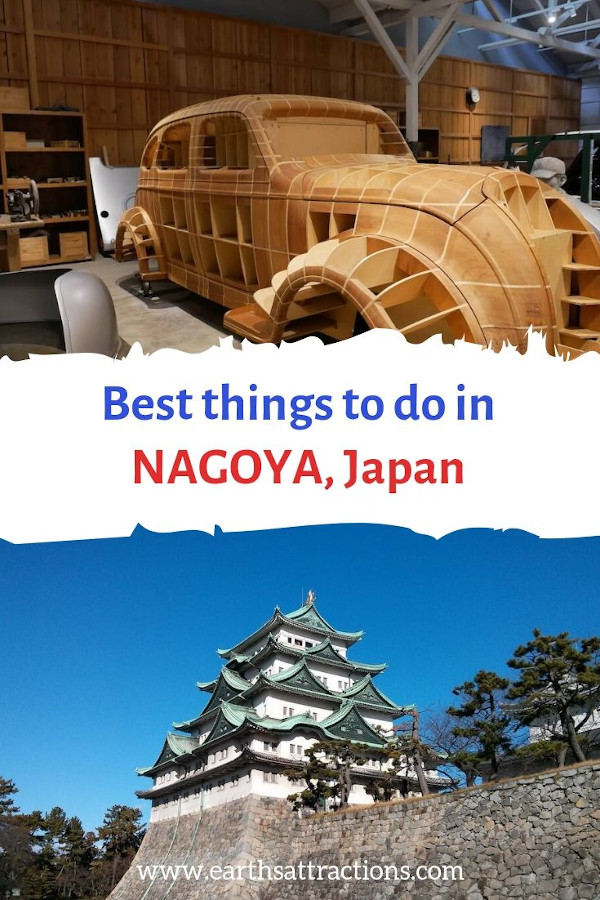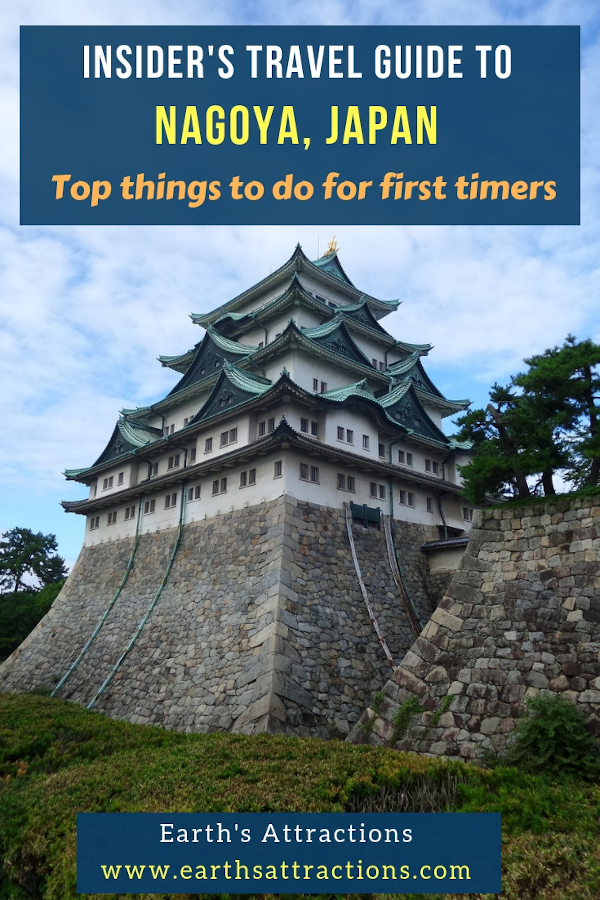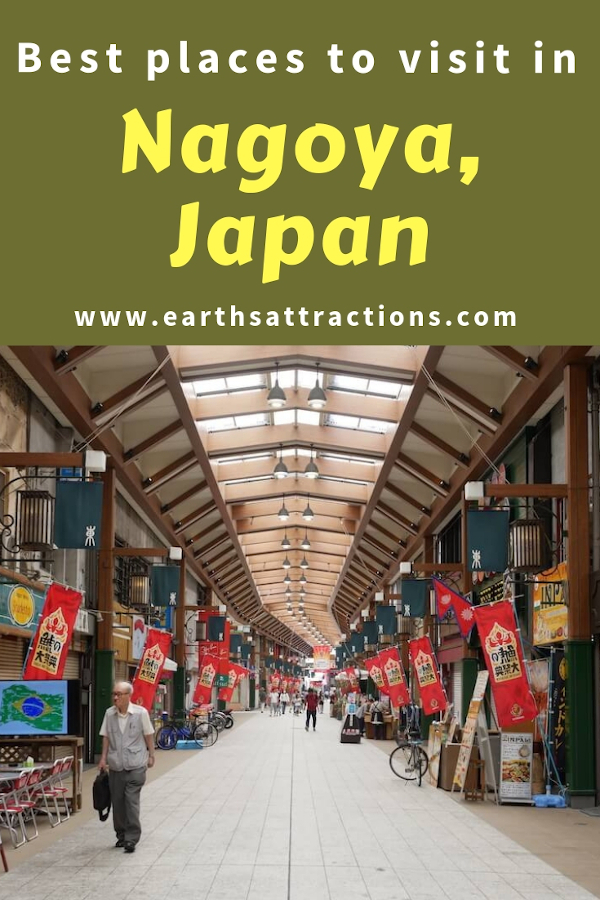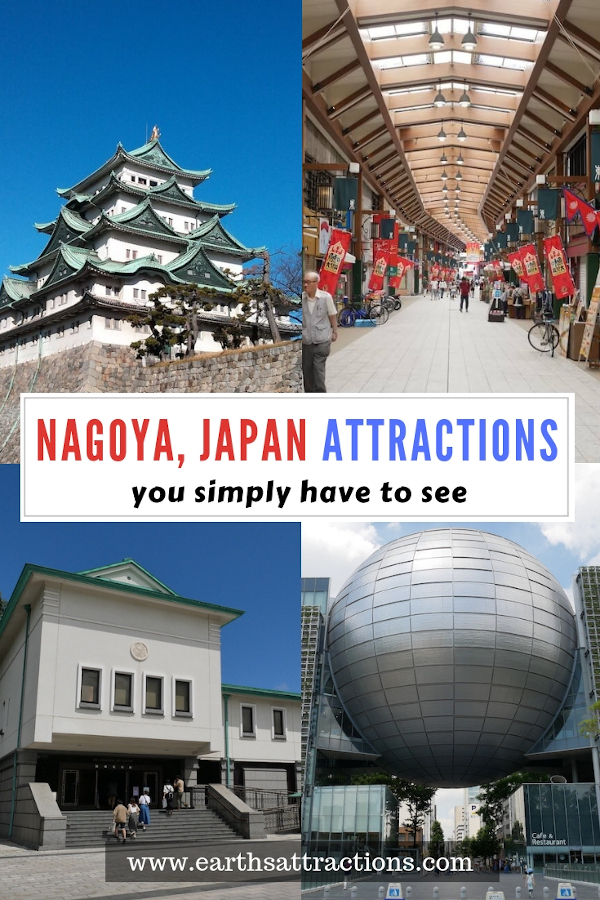 image source for pin 2