Hiroshima ("Broad Island" as the name translates from Japanese) is famous as being the first city targeted by a nuclear bomb.
But, over 70 years later, it is a place to visit in Japan, both for never forgetting that event, and for seeing how a city managed to move forward and what it has to offer.
If you'll get there, you'll discover that there are plenty of things to see and do in Hiroshima and you will also get more familiarized with the Japanese culture.
To help you better plan your trip, know what to expect there, here is a complete guide to Hiroshima/Miyajima written by Logan & Kallsy Page from Pages of Travel.
The guide includes famous attractions, off the beaten path places to discover, where to eat, and useful tips and it is part of the free travel guides series.
A complete guide to Hiroshima/Miyajima
Many know of Hiroshima, Japan due to the catastrophic events that happened here on August 6th, 1945. Seeing the devastation and loss during our visit was something we could never have imagined.
However, we encourage others to visit in order to see how only after 70 years a city has overcome every obstacle and rebuilt itself. Nearby Miyajima Island is well-known in this area as well for it's spiritual sense and culture.
Top 5 landmarks in Hiroshima – the best things to do in Hiroshima / Miyajima
Let's start this Hiroshima travel guide with the best things to do in Hiroshima / Miyajima. These are the top attractions in Hiroshima for first-timers (and not only, as they're great for a second visit as well).
Include them all on your Hiroshima itinerary and you won't regret it!
Atomic Bomb Dome
This is the site where the first atomic bomb was initially dropped and one of the Hiroshima landmarks.
When approaching you are left with an eerie feeling knowing that this now preserved skeleton of a building is the only part left from Hiroshima prior to August 1945.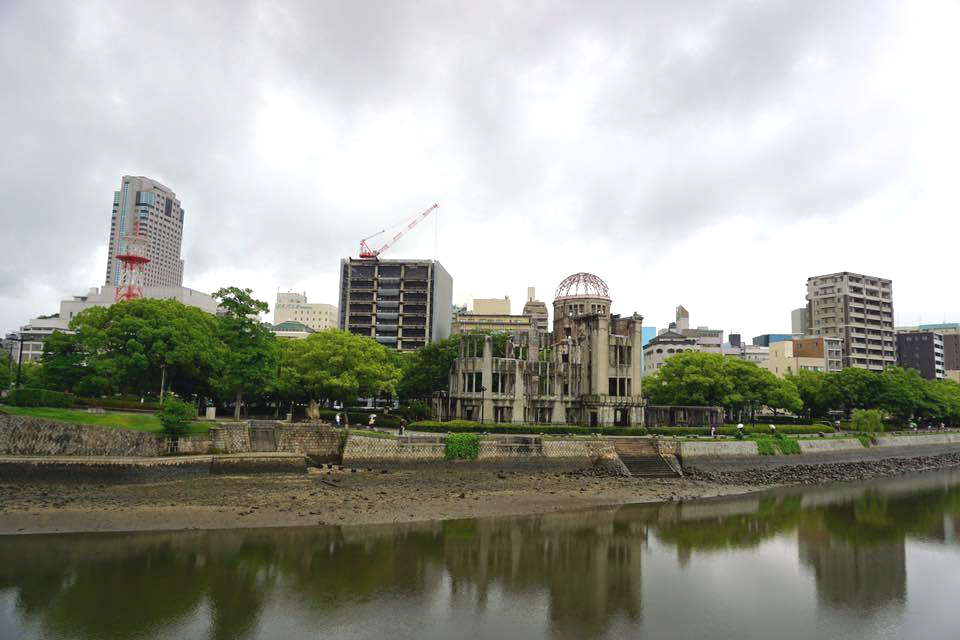 Children's Peace Memorial
As a young child I remember reading a book titled A Thousand Paper Cranes which told the true story of Sadako and how she believed that if she could make 1,000 paper cranes her wish would come true.
Unfortunately, Sadako was not able to fulfill this dream and passed away due to the after-effects of the atomic bomb.
When you look at our album from Hiroshima, you will see the top of a statue that has images of children.
This was a memorial for Sadako and so many other children that were lost.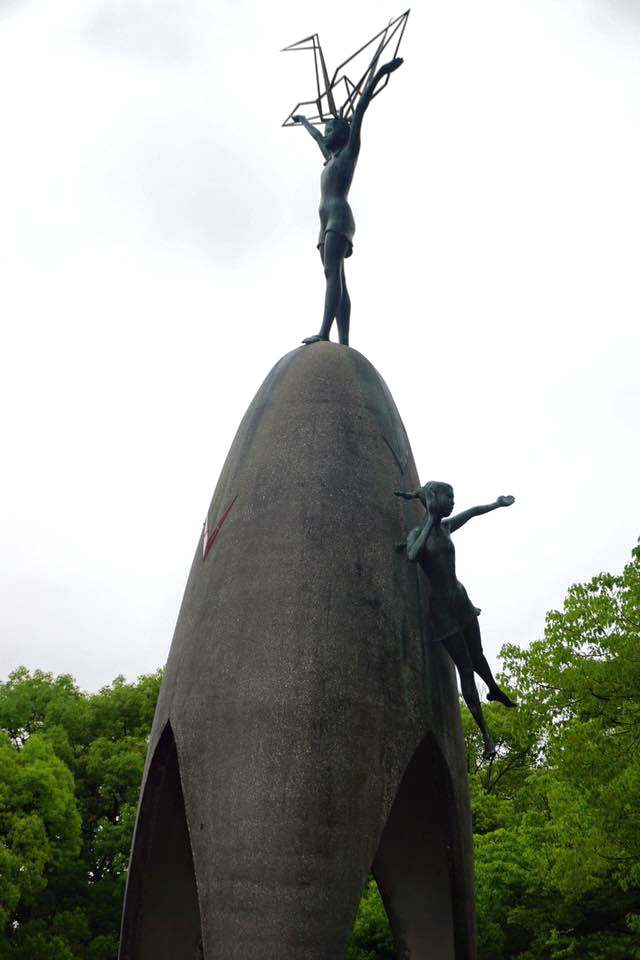 Visit the Omotesando shopping street
This is the perfect place to purchase souvenirs, street food, and enjoy a leisurely walk.
It's one of the best places to visit in Hiroshima!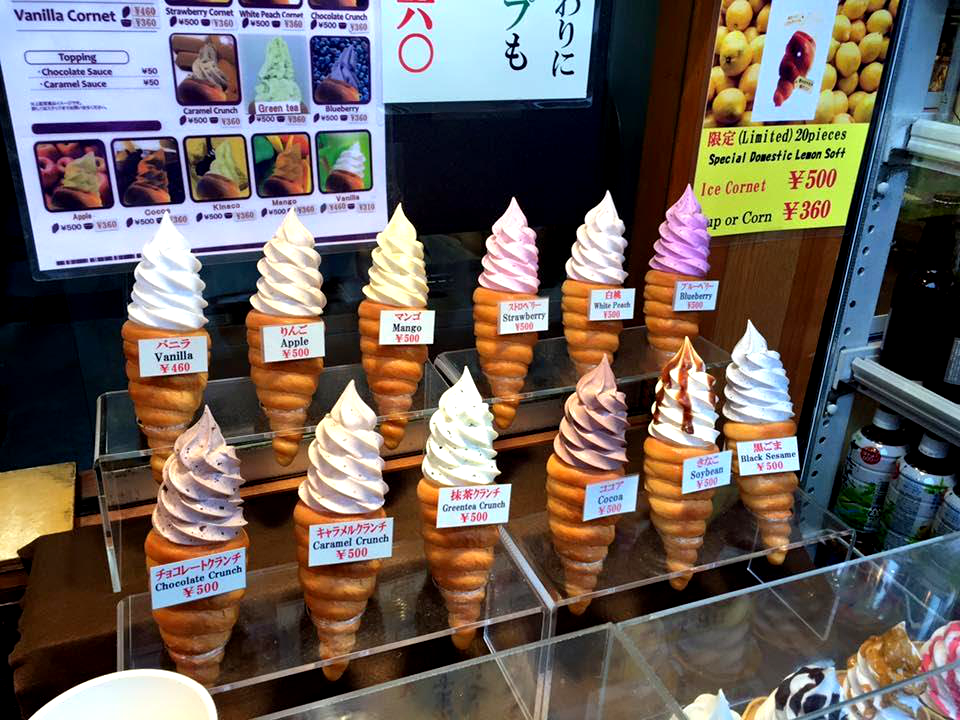 Itsukushima Island (also known as Miyajima Island)
If you are visiting Hiroshima we encourage you to visit nearby Miyajima Island as this is one of the best things to do near Hiroshima.
If you have a JR pass the ferry to arrive there is no extra charge! You will notice after exiting the ferry that there are a lot of deer on the island.
They are super friendly but don't leave them alone with your bags!
They will eat anything! While wandering around the island you must enjoy some Taiyaki as they are different in the Hiroshima area than other places we tried them.
Here they are more like a spongy cake and have a variety of fillings.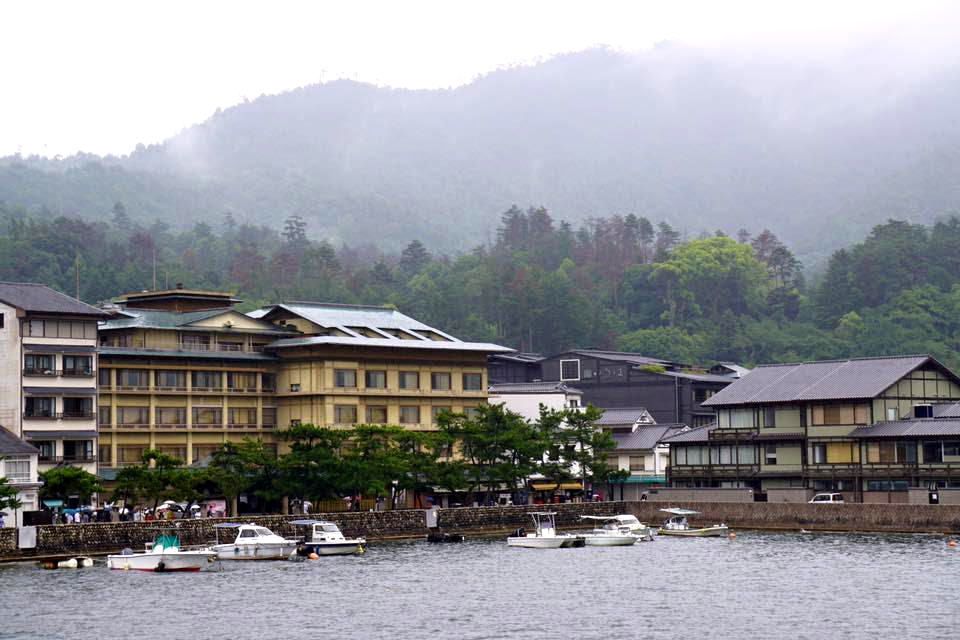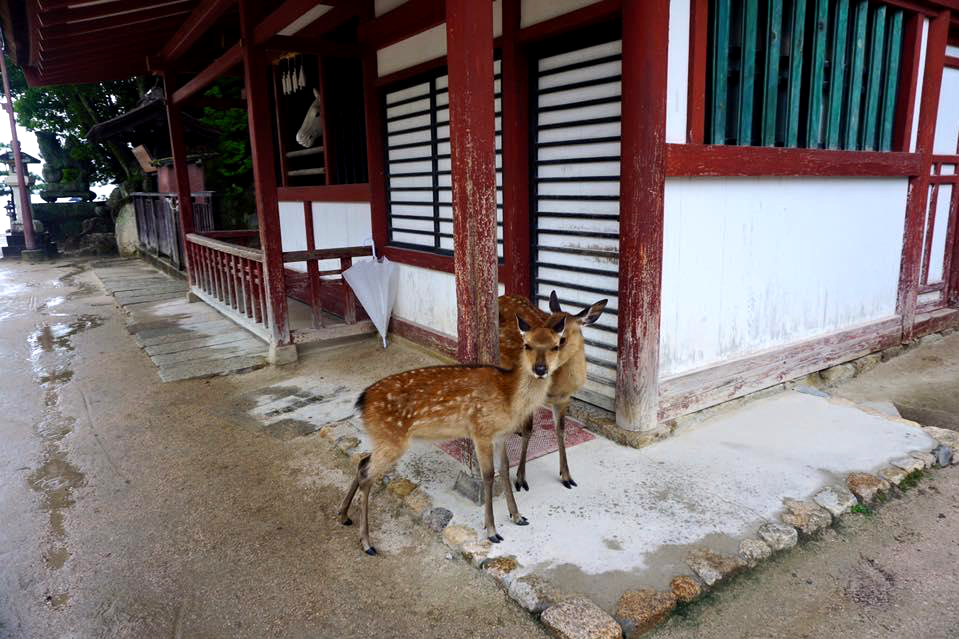 Floating Shrine/The Great Torii
The Great Torii is believed to be the boundary between the spirit and the human world and one of the icons of Japan.
It was first constructed in 1168. During high tide (as seen in our photo) it appears as though the Torii is floating on the sea.
During low tide, you can walk right up to this grand structure itself!
Definitely one of the best things to do in Hiroshima / Miyajima!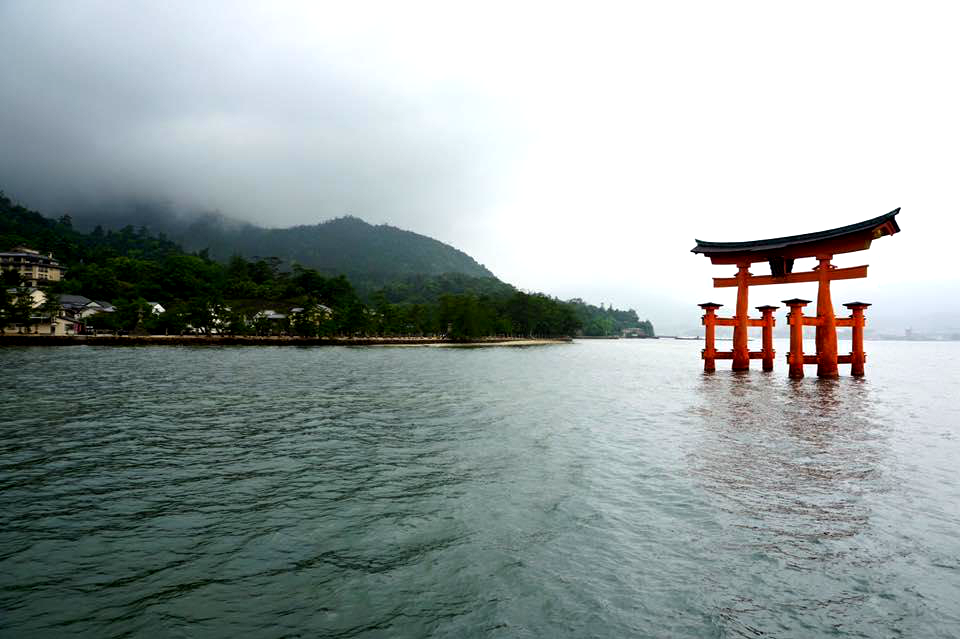 Hiroshima Off the Beaten Path
After seeing the best places to visit in Hiroshima and near it, it's time to discover the off the beaten path things to do in Hiroshima.
There is oneworthy to be included on your Hiroshima bucket list and, ultimately, on your travel itinerary for Hiroshima.
Hike Mount Misen
A beautiful hike where you can enjoy ancient temples, breathtaking views, and interesting geology.
This is one of the Hiroshima gems you shouldn't miss on your trip to Hiroshima!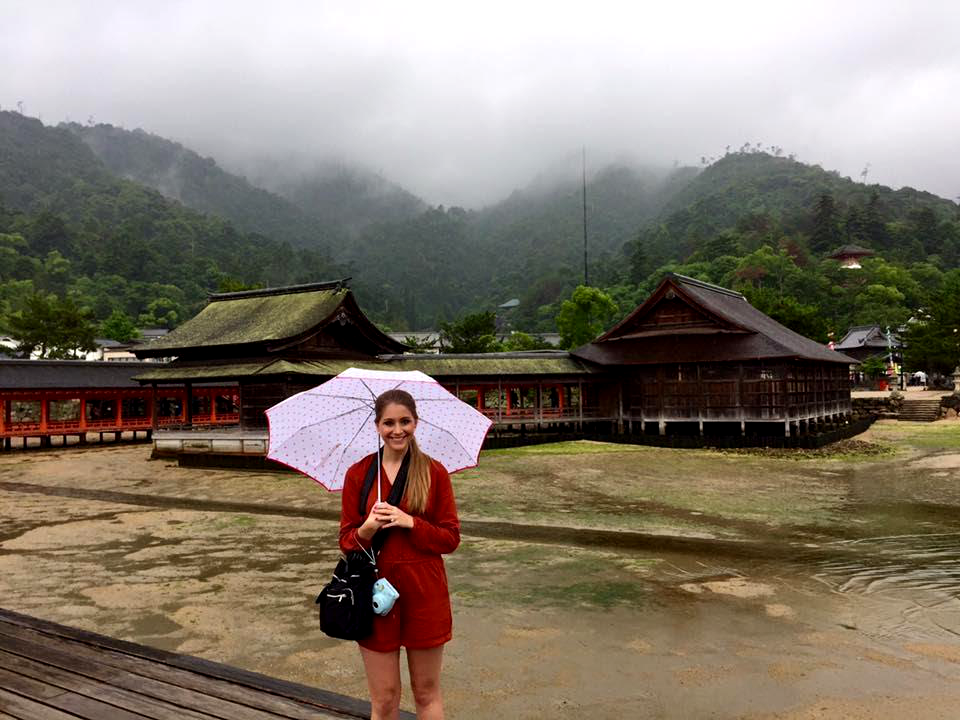 Where to eat in Hiroshima
Hassei
Hiroshima is known for it's excellent okonomiyaki, Hassei was terrific with it's portion size, customer service, and the ability to customize your own plate.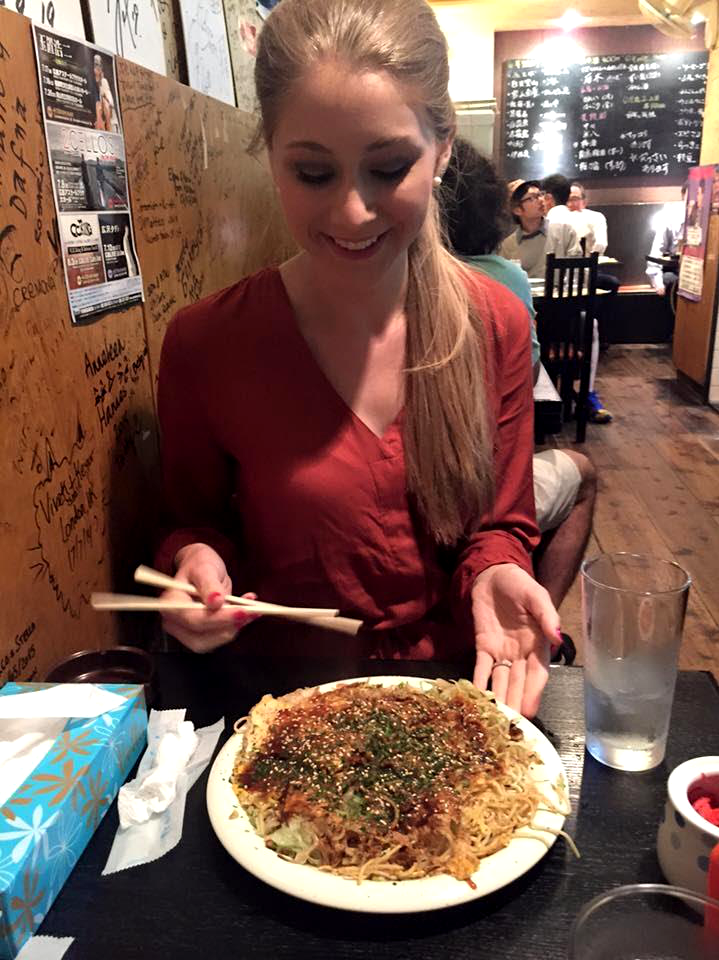 Where to stay in Hiroshima
Mitsui Garden Hotel
Extremely budget friendly at roughly $49/night this hotel is more for business travelers or for those looking for a clean yet inexpensive accommodation.
Location: 9-12 Nakamachi, Naka Ward, Hiroshima, Hiroshima Prefecture 730-0037, Japan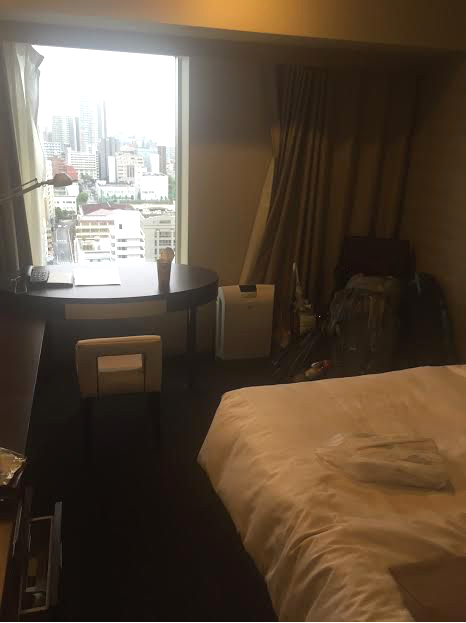 Tips for Hiroshima
It is important to know that when you are in Hiroshima, you should remain sensitive to the disaster that happened there.
During our visit we saw many people taking "selfies" with the Atomic Bomb Dome smiling.
While we truly believed they weren't intending to be disrespectful, their acts appeared as such to many of the local people there as we noticed them get many glances and uncomfortable looks. So, we say all this to say, be a responsible tourist. 🙂
Transportation: One unique characteristic of Hiroshima's public transit was the electric streetcar.
These above ground trolleys operate very similarly to other public transit in Japan. To utilize the street cars (Hiroshima Dentetsu) first find a streetcar stop/station for your desired car.
Utilizing Google Maps can be very beneficial in determining which car you need, what station, and how much it will cost.
As similar to buses, enter the streetcar through the "entrance doors", and pay via cash or transit card when exiting.
CONCLUSION:
While you may not feel the need to spend numerous days visiting Hiroshima, it is worth the trip for the harrowing history, incredible beauty, and difference in culture.
About the authors:
Logan & Kallsy Page are a United States couple in their mid-twenties who realized that they wanted to pursue a life of adventure after doing mission work for a summer in Australia and Fiji. They frequently enjoy sharing their experiences, mishaps, witty banter, and love for sweets (specifically donuts) all while encouraging others to travel more. Follow them on Facebook, instagram, and Twitter.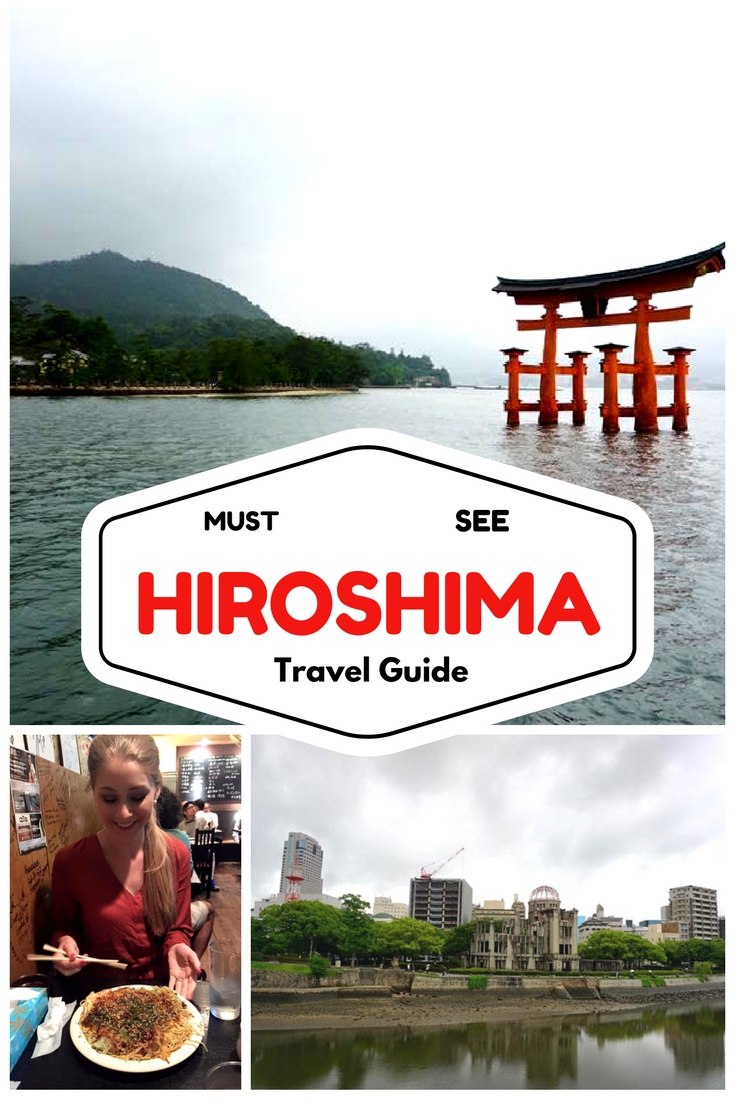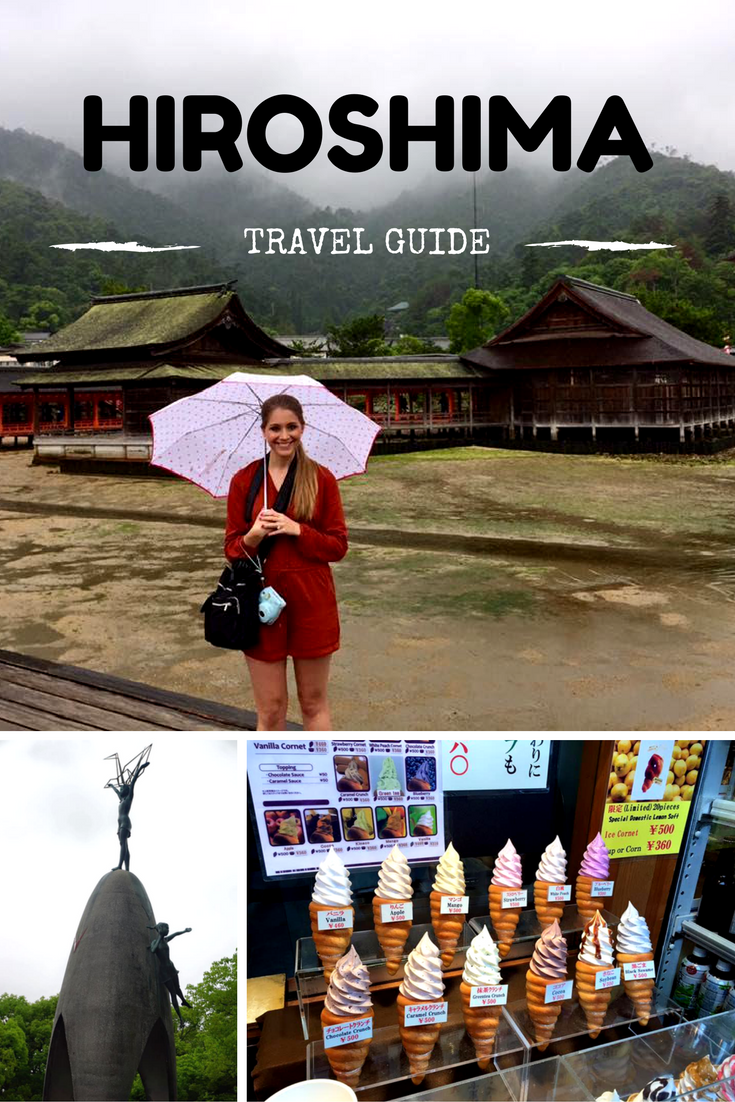 Save