Currently, one of the major issues of concern in America has been the fact that all the passport offices are filled up with applications of various types. By now we all know the reason behind it is the change in regulation a decade back. Then, there are quite a lot of American citizens who do not have access to the passports still date. To be precise, the number is nearly half the population of the country. This information might be quite surprising for a country that is reputed for having one of the most powerful passports in the world. From another angle this might be considered as one of the greatest administrative issues in contemporary America. People, on the other hand are concerned regarding the timely delivery of their passports. Thus, at this point in time, it is even more essential to know the whereabouts of securing a passport in a proper way with efficient time management tools in order so that the recent travel plans are not hampered.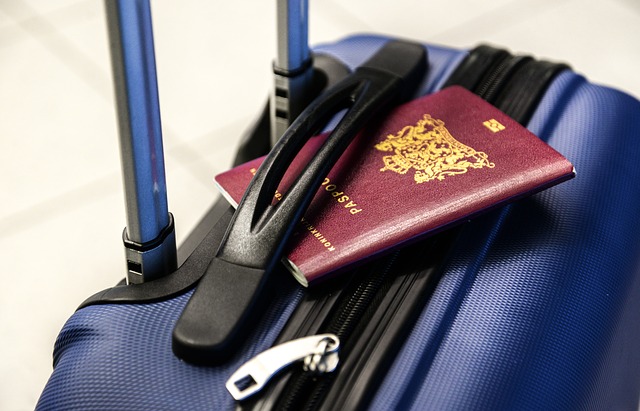 Image from Pixabay
1. Documentation is importantly necessary: – The applications must be attached with proper documentation apart from which there might be cases of unexpected delays or this might even lead up to rejection. Probably the most important factor while applying for the passports in America is the proper submission of the correct documents in correct order. This tip is especially necessary for the people who are planning to apply for a new passport. They must remember that in most cases the problems being faced by the applicants is regarding the submission of the IDs. One must make sure that they are in possession of a driver's license, or a government ID or for that matter a Military ID complemented by a proof of citizenship while applying. In case of a birth certificate, the original certificate must be provided and later it would be mailed back once the passport is ready.
2. Photos might hamper you big time: – Photos are very important once more. Make sure that once the photo to be used is clicked, there must not be any major changes in the way one looks. There must not be any tattoo added or removed, especially the facial tattoos. Then glasses are to be removed as per the new regulations in order to be safe while making the journey. Be very sure that this must not hamper your journey especially if you are on the verge of applying for same day US passport.
3. Learn the increments in fees: – With effect from 2nd April, 2018, the passport fees have been increased by the regulatory authorities to $145 for adult passports and $115 for child passports. This being a new regulation might put many people into trouble while going for the passport application. The increase of $10 has been implemented in the execution fees. This is applicable for all sorts of applications. The only application types that has been barred from this increment of fees would be the people who have decided to renew their passports through email.
4. Time of renewal is important: – As per the regulation in most of the countries, a passport valid for less than 6 months is as good as not possessing a passport. In spite of the fact that passports are due for renewal after 10 years, the actual scenario says that passports are good only for 9 years and 6 months. This knowledge is extremely important as many people confuse regarding the actual time and the actual requirements of renewing a passport. Nowadays, you must also make sure that you have a big passport book in case you are a frequent flier as add on pages are not allowed any more. In case you have used up all your pages, you must renew your entire passport well ahead of time.
5. Passport card might help you save a few dollars: – In case, you are a frequent traveller to the Caribbean, Mexico, Bermuda or Canada, you can opt for the passport card instead of your passport book. This costs much lesser than the book. However, there are hind sides to this as well. In case someone is planning for an international flight, the passport card wold become null and void as it does not provide permission to fly abroad.
Therefore, keeping all these aspects in mind, one has to understand that once you have an access to your passport life gets a lot simpler. Then there are the regulations that need to be maintained in a proper manner. Lack of knowledge regarding the regulations might hamper the prospects of a long awaited foreign trip within the fraction of a second. This even has the potential to get your journey cancelled at the last moment. Thus, be very cautious while applying for your passports especially, during these two years as there might be chances of automatic delays because of the bulk of applications already received by the passport offices.