Las Vegas is a very special city – a trip around in itself (as you can go from the US to Paris and Venice in just a few minutes).
There are special – famous, interesting, and even quirky, unusual things to see and do in Las Vegas – that a visit there should be carefully planned in advance so that you'll be able to enjoy and discover all the wonderful things the city has to offer.
To help you do that, here are the top places to see and things to do in Las Vegas.
Top places to see and things to do in Las Vegas, USA
Discover the interesting museums
Any visit to Las Vegas should include a visit to the city's interesting museums. Each offers something special and will transform into an unforgettable experience.
I don't know if museums are the first thing that comes in mind when thinking of Las Vegas, but the city has some unique museums that are definitely worthy of a visit. The Mob Museum (also known as the National Museum of Organized Crime and Law Enforcement,) is a great opportunity to find out more details about the mafia.
Located in Downtown Las Vegas in a former federal courthouse and post office this museum houses historical and bloody artifacts that will help you better understand the evolution of the mafia (from its beginnings to nowadays).
Another interesting museum, strongly connected to Las Vegas, is the Neon Museum. Yes, Las Vegas is famous for its neon lights – I mean, they do appear in almost any movie featuring the city! – so, if you were wondering where do old, interesting, famous neon lights go, then you've got the answer: to the Neon Museum. As a tip, choose a night guided tour – the lights are lit:D.
Speaking of lights and fun, you can also choose Las Vegas as a venue for your events. You can also rent LED screen in Las Vegas to make the experience perfect!
Other interesting museums are the Titanic: The Artifact Exhibition, Pinball Hall of Fame, the Las Vegas Natural History Museum or Shelby American, Inc.
See the world in an instant – and discover casinos
Well, Las Vegas IS associated with casinos so you cannot miss them on your visit here. Each famous casino awaits with something special. For instance, you can enjoy gondola rides on the miniaturized Old Venice at the Venetian's.
You can admire the Eiffel Tower (a replica, of course), at the Paris Las Vegas; you can see a replica of Italy's Lake Como at the Bellagio (where you'll also find world's tallest chocolate fountain), or a 150-foot Statue of Liberty model at the New York New York (and an impressive roller coaster!)
And since we are talking about casinos, you will most likely be tempted to gamble at night in live casinos or internet casinos – to see how it is. Before that remember to do some practice in internet casino sites such as Mansion Casino. You'll also get all the way to Egypt – at the Luxor Hotel – or see the live Shark Reef Aquarium at Mandalay Bay.
See the city from the Stratosphere
Seeing a city from above is always a charming experience. Go to the Stratosphere Tower for a special memory. You have several thrill rides at your disposal: the Big Shot, Insanity, X-Scream, and the Sky Jump – yes, the names are descriptive enough 😀
Enjoy The Strip – and the Fremont Street Experience
The Strip is another famous part of Las Vegas. Interesting both during day and night (though at night the lights and neon signs are lit, thus the impressive effect),
The Strip is something no first-time visitor misses. You can take a bus tour and see it all rapidly, or take it slow, admire each part and each free street entertainment (volcanoes, fountains, and more).
After you see The Strip, go to the High Roller Ferris wheel – it's a 550 feet high ferris wheel and in 30 minutes (that's how much a full rotation takes) you'll see the Strip from above.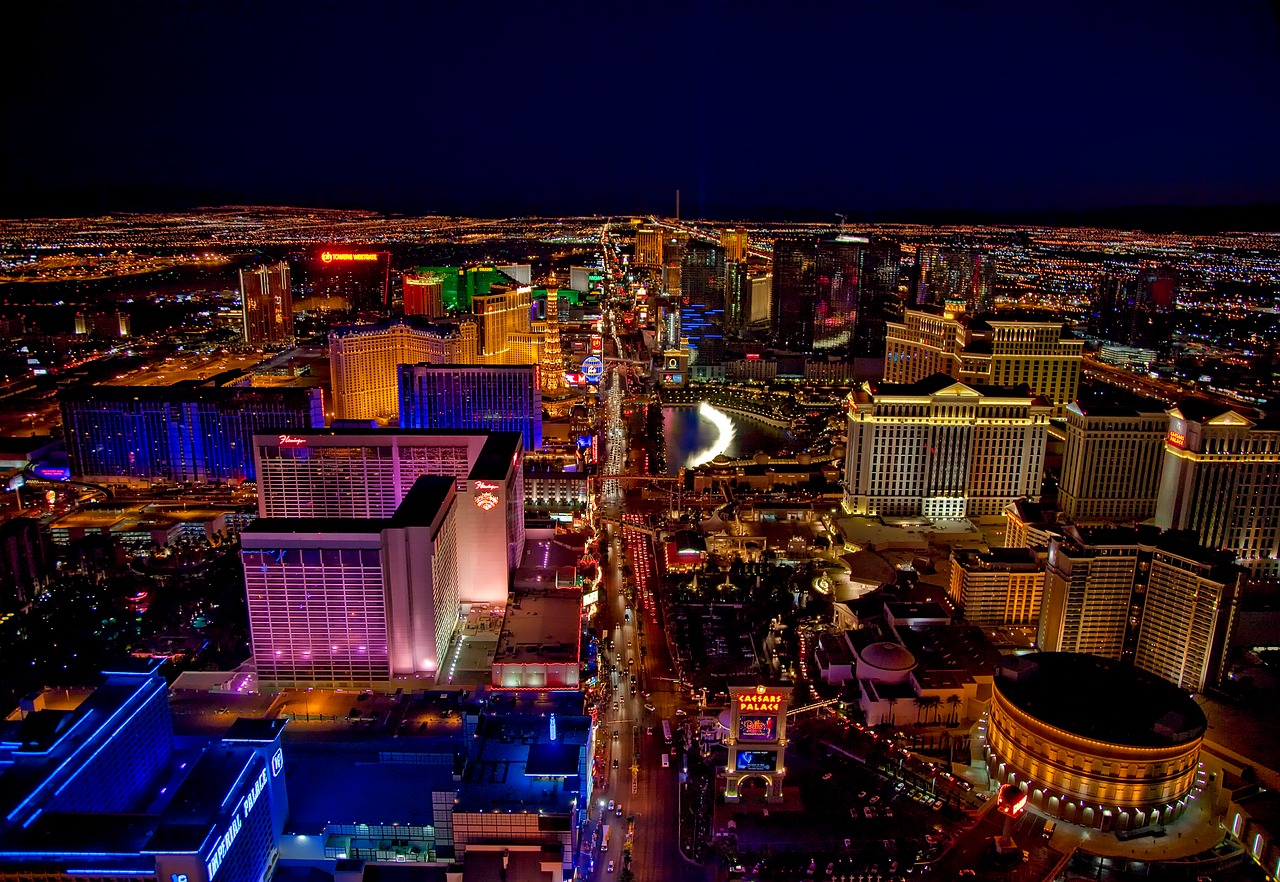 The Freemont Street is a pedestrian-only street and another special experience, especially at night (led lights above you, street performers – thus the name The Freemont Street Experience). Take a taxi to this street – then enjoy the view.
Enjoy a day-trip to Hoover Dam
Located approximately 30 miles southeast of Las Vegas, the Hoover Dam is a National Historic Landmark since 1937. Make sure to go to the Visitors Center in order to find out more about this landmark.
And then spend some time just admiring the view, studying the impressive structure, and looking at the surrounding area. There is also a 30-minute guided tour of the power plant available.
There are so many great things to do in Las Vegas and all interesting and relevant for different people depending on their preferences, that it is actually hard to pick only some as top places and things to do in Las Vegas.
The Las Vegas Motor Speedway, for instance, is another famous place to visit – and no car fan will miss it! Just 15 miles from the Strip, this impressive complex is home to NASCAR races and other racing events.
One thing is for sure: Las Vegas is a city that will offer you a memorable experience!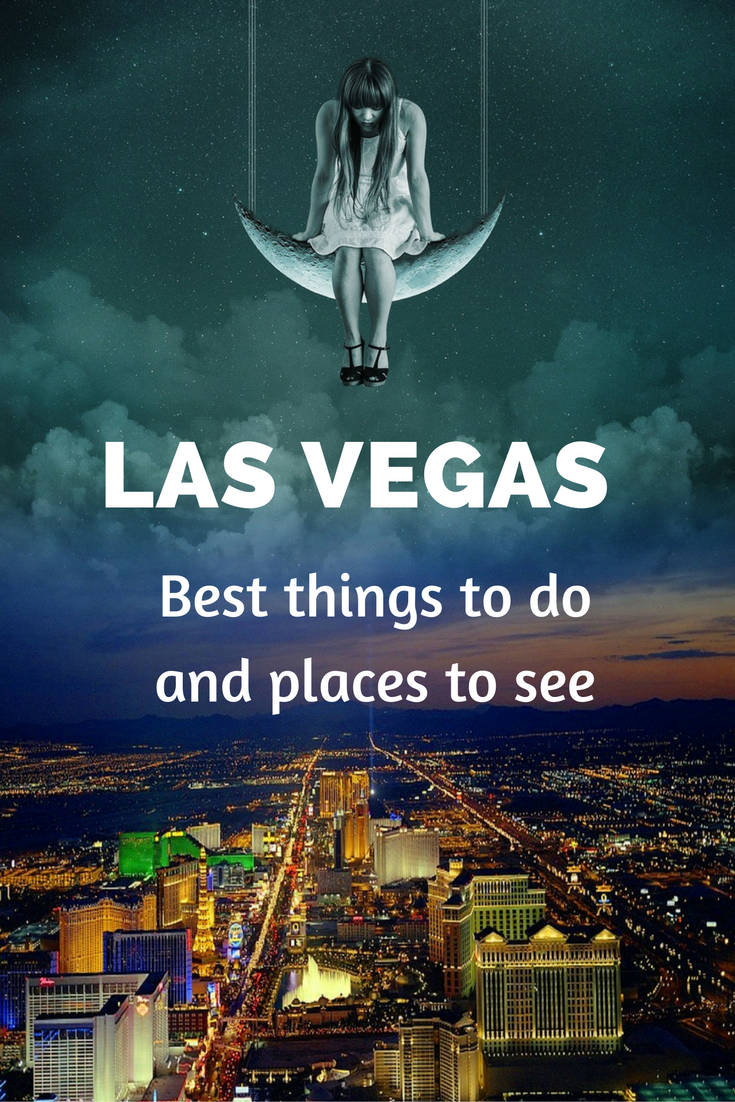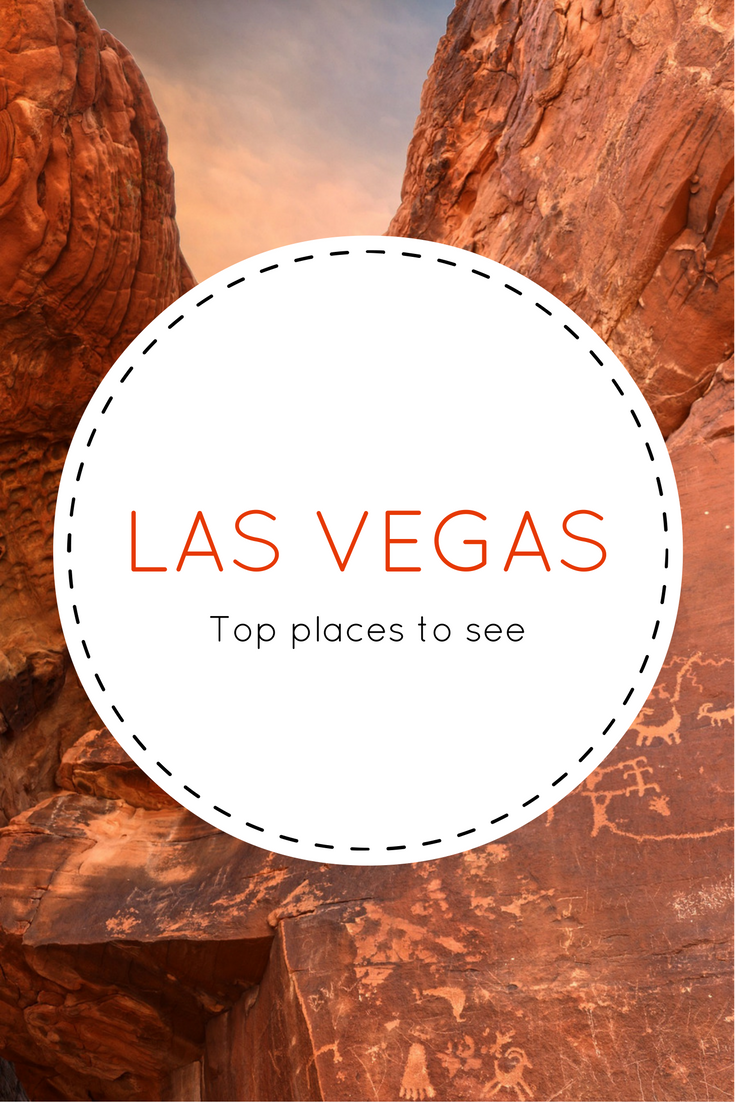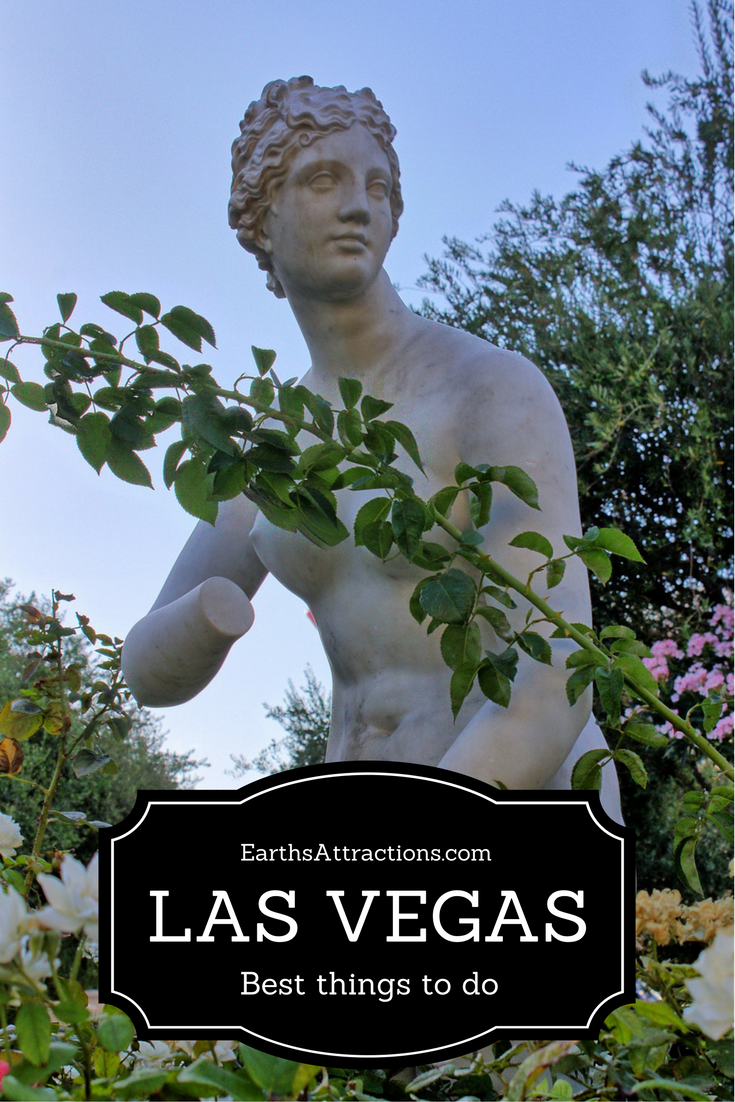 Save
Save
Save
Save
Save
Save