Dublin, the capital and largest city of Ireland, is a not to miss city while visiting this country. Discover the best things to do in Dublin, tips for visiting Dublin, great restaurants in Dublin, and off the beaten path places to discover in Dublin from this article.

From a beautiful castle to wonderful parks, from the Dublin docks to impressive buildings, and beyond, Dublin will enchant you. If you need more reasons to visit it, here is the local's guide to Dublin written by Alberto C from ARW Travels. The guide includes famous landmarks, off the beaten path attractions, where to eat recommendations, and tips for Dublin!

This Dublin city guide is part of the free travel guides series on this blog.
Local's guide to Dublin, Ireland
Dublin, also known as Baile Átha Cliath in the local language, is the capital of the Republic of Ireland.
Located along Dublin Bay and in the mouth of the river Liffey, which divides the city in two, Dublin has a population of about 1.5 million people, almost one fourth of the entire island of Ireland.
Originally a viking settlement from the 9th century, Dublin attracts visitors from all over the world to enjoy its well preserved viking churches and crypts, the stunning Georgian architecture, and, of course, one of the best nightlifes in Europe, always accompanied by a pint of Guinness and live music!
Fáilte go hÉireann, welcome to Ireland!
Best things to do in Dublin
The first section of this Dublin travel guide is dedicated tot he top attractions in Dublin.
Some are famous worldwide, while others are true gems to be discovered. So let's see the best things to do in Dublin.
Trinity College
The oldest university in Ireland, founded by the British over 500 years ago is one of the Dublin landmarks.
The campus is located right in the heart of the city.
You can't miss the Long Room of the library, holding a collection of over 200.000 books, including the Book of Kells, a beautifully illustrated manuscript of the four Gospels of the New Testament.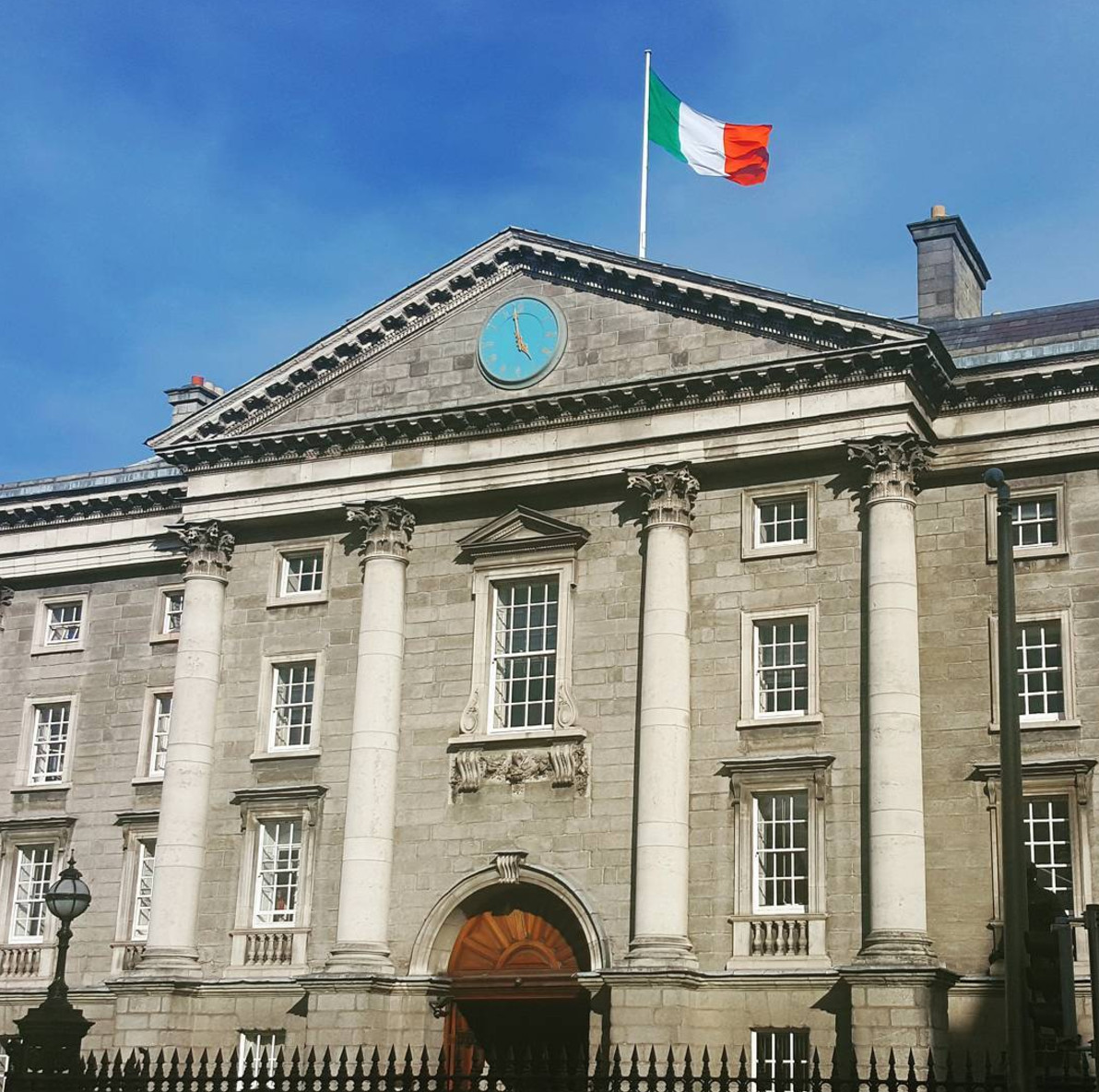 Temple Bar
Temple bar is probably the most lively district of Dublin.
Filled with street arts and pubs playing live music, it's the perfect place to enjoy the nightlife of the Irish capital and one of the best places to visit in Dublin.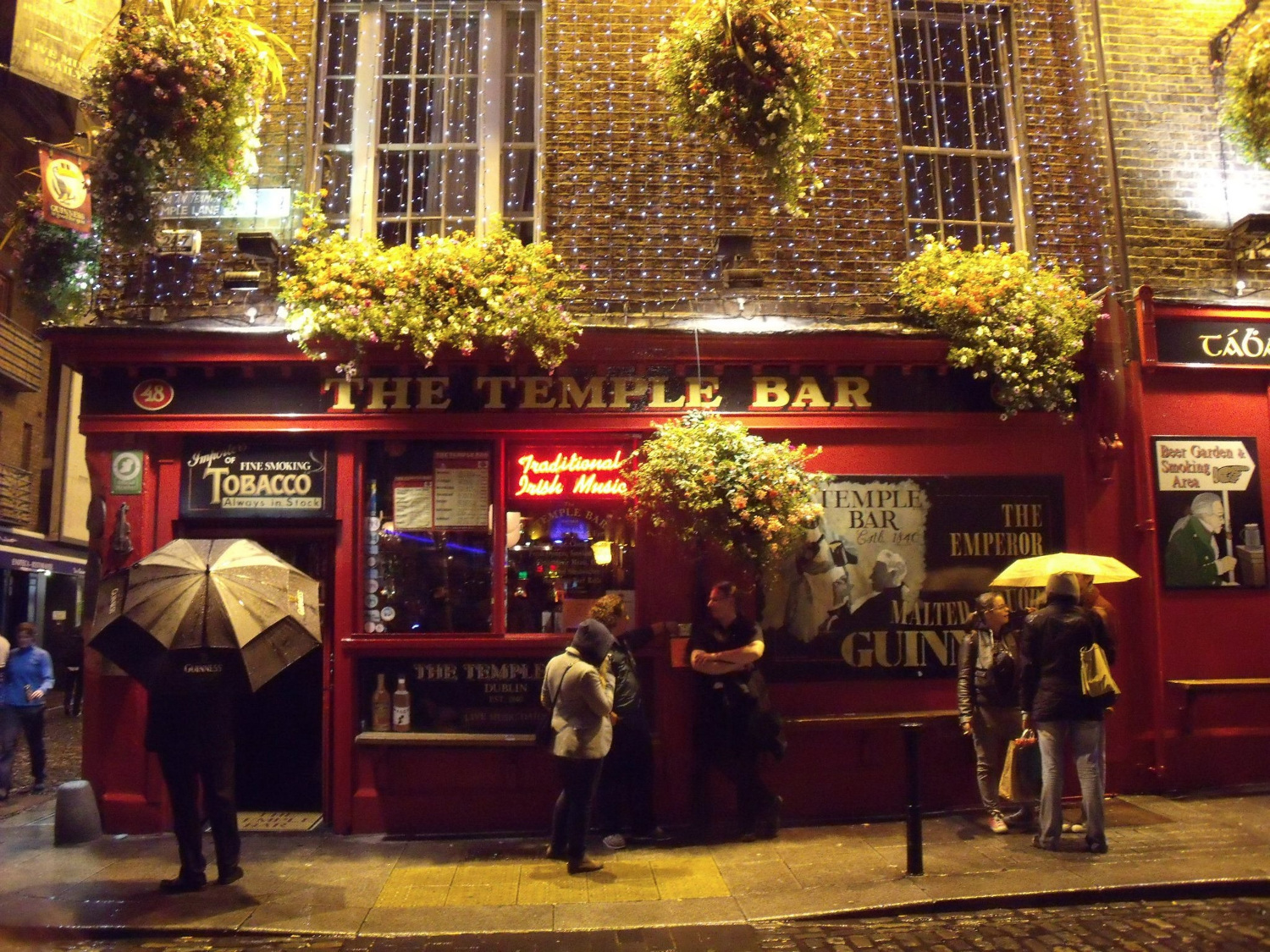 St. Patrick´s Cathedral
St. Patrick's Cathedral is dedicated to the patron saint of Ireland, widely known all over the world thanks to the celebrations of St. Patrick's day on March 17th.
The church was erected next to a well where St. Patrick started converting the Celts into Catholicism. This is one of the popular Dublin attractions so make sure you include it on your itinerary.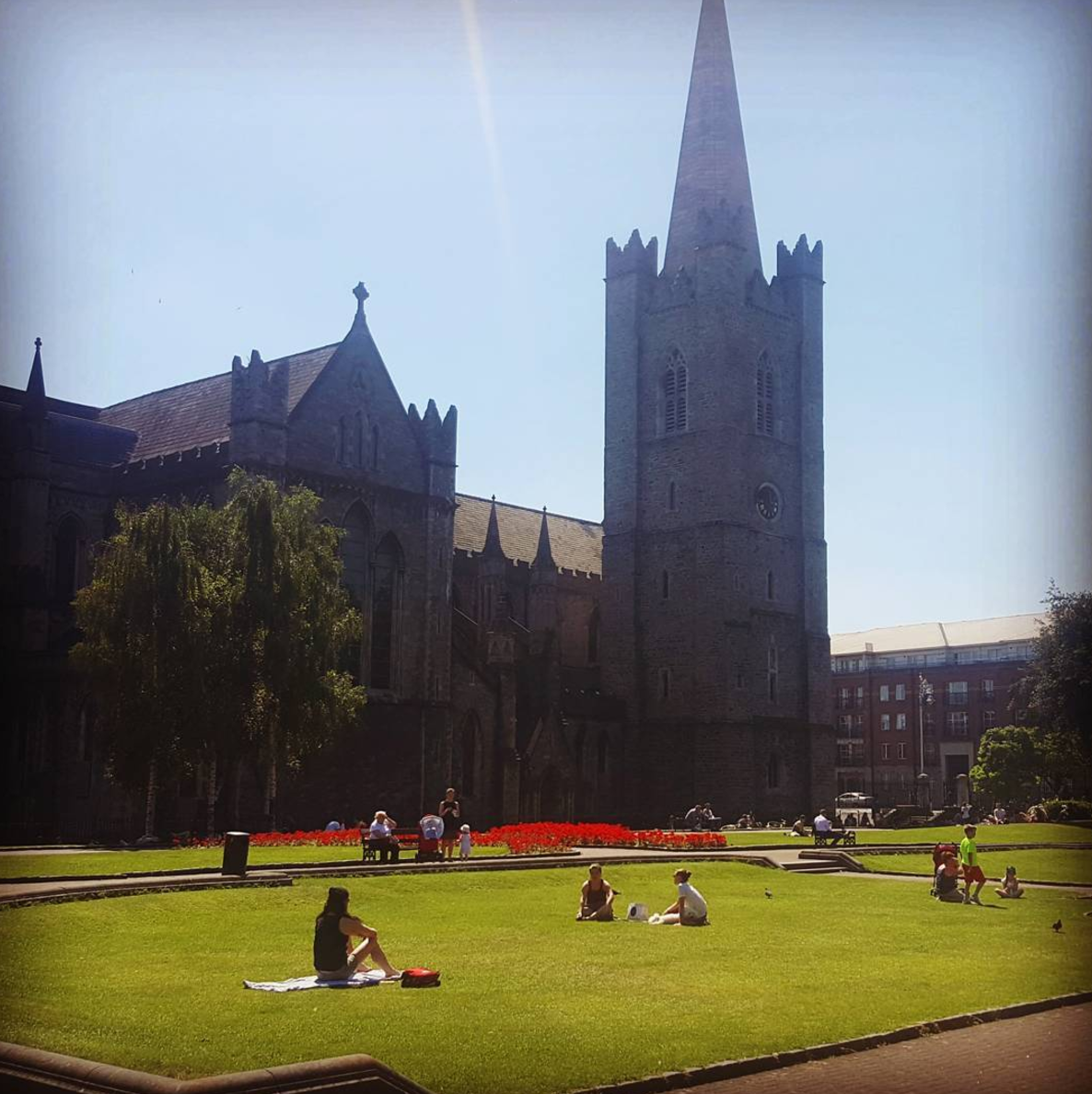 Christchurch Cathedral
Dublin has not only one, but two cathedrals located less than 5 minutes away from each other.
Christchurch was originally a Viking church from the XII century.
Today, you can still visit original the crypt, where you will find what locals call 'Tom and Jerry', a mummified cat chasing a rat that got trapped inside an old piano centuries ago!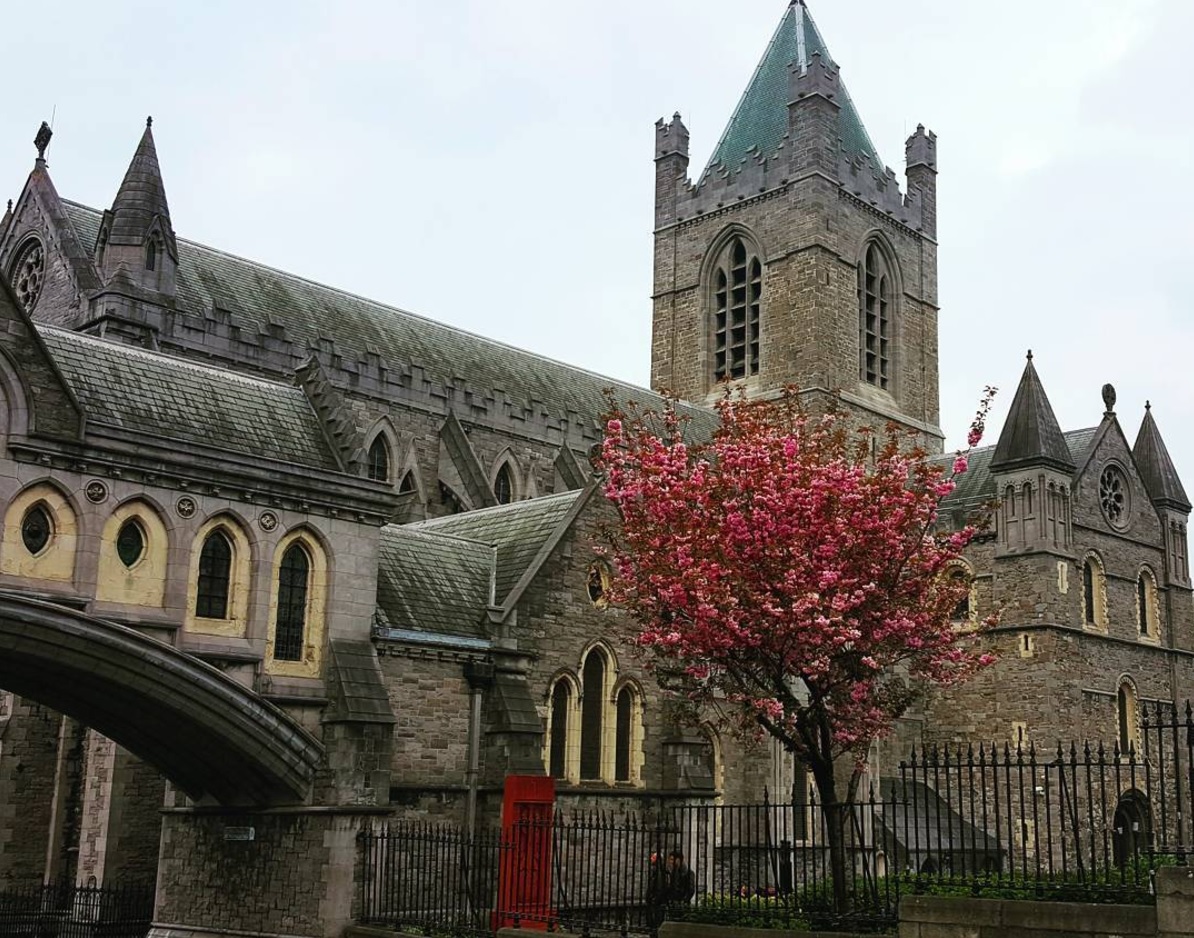 O'Connell Street: General Post Office & Spire
O'Connell Street is one of the most emblematic areas of Dublin.
Here you can find the General Post Office, which served as the headquarters of the rebels during the Easter Rising of 1916 that lead to the liberation of Ireland from the British.
More recent is the Spire, a 120m monument erected to commemorate the new millennium that can be seen from all over Dublin.
Dublin Off the Beaten Path
No Dublin city guide would be complete without including some of the off the beaten path things to do in Dublin.
You have to know that there are plenty of hidden gems in Dublin that you'll love.
So, let's explore Dublin like a local and see Dublin off the beaten path.
Kilmainham Gaol
The former prison of Dublin is your place if you're into history. Most rebels of the Easter Rising were imprisoned and executed here, leading to a national uproar and the eventual independence of Ireland.
The interiors are spectacular and have been used for multiple movies, including 'In the name of the father', 'Michael Collins' or 'The Italian Job'.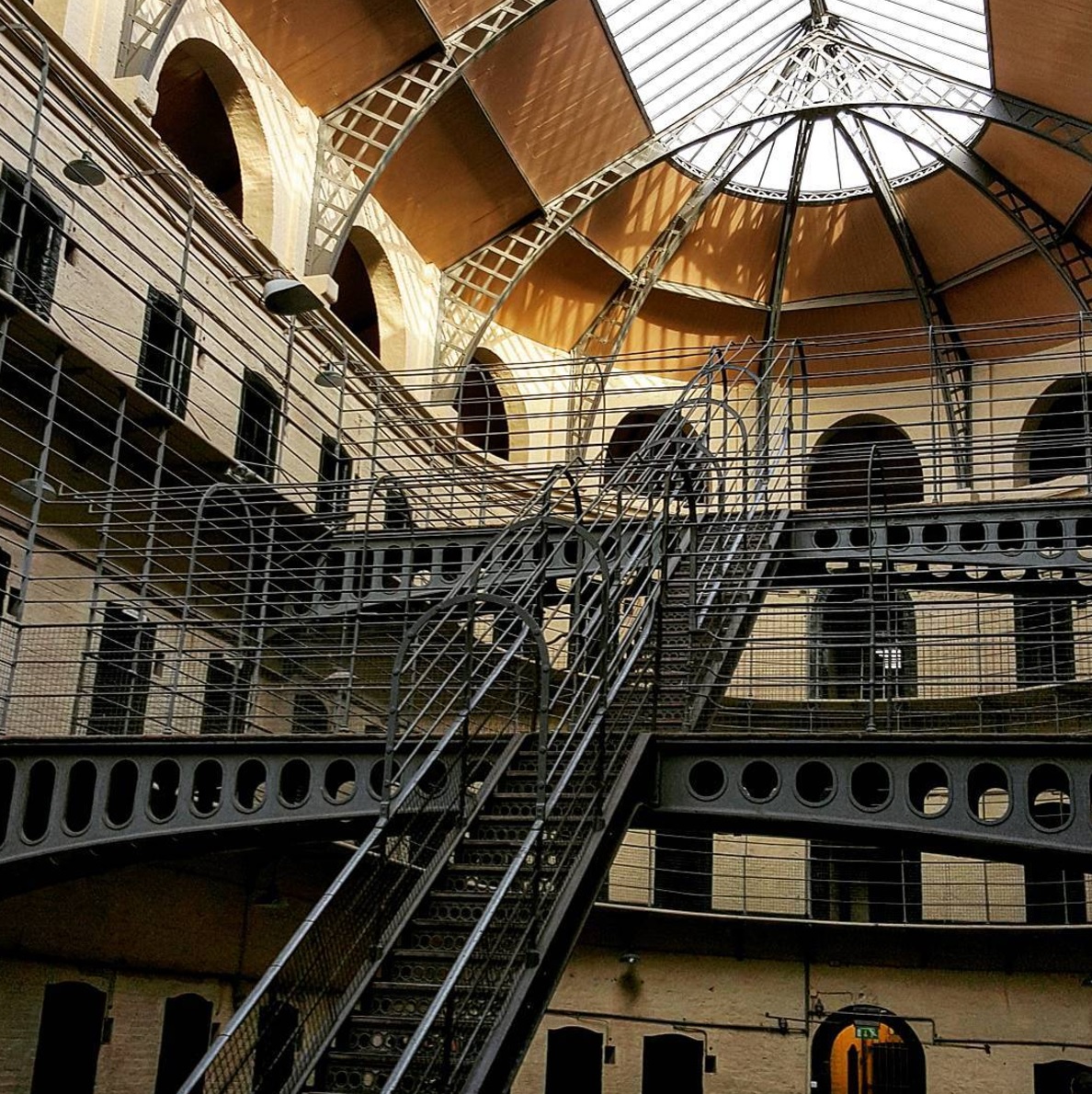 Dublin Castle
Former stronghold of the British power, there's not much left from the original medieval castle, but the beautiful gardens and colourful facade are a must see and one of the best off the beaten path things to do in Dublin.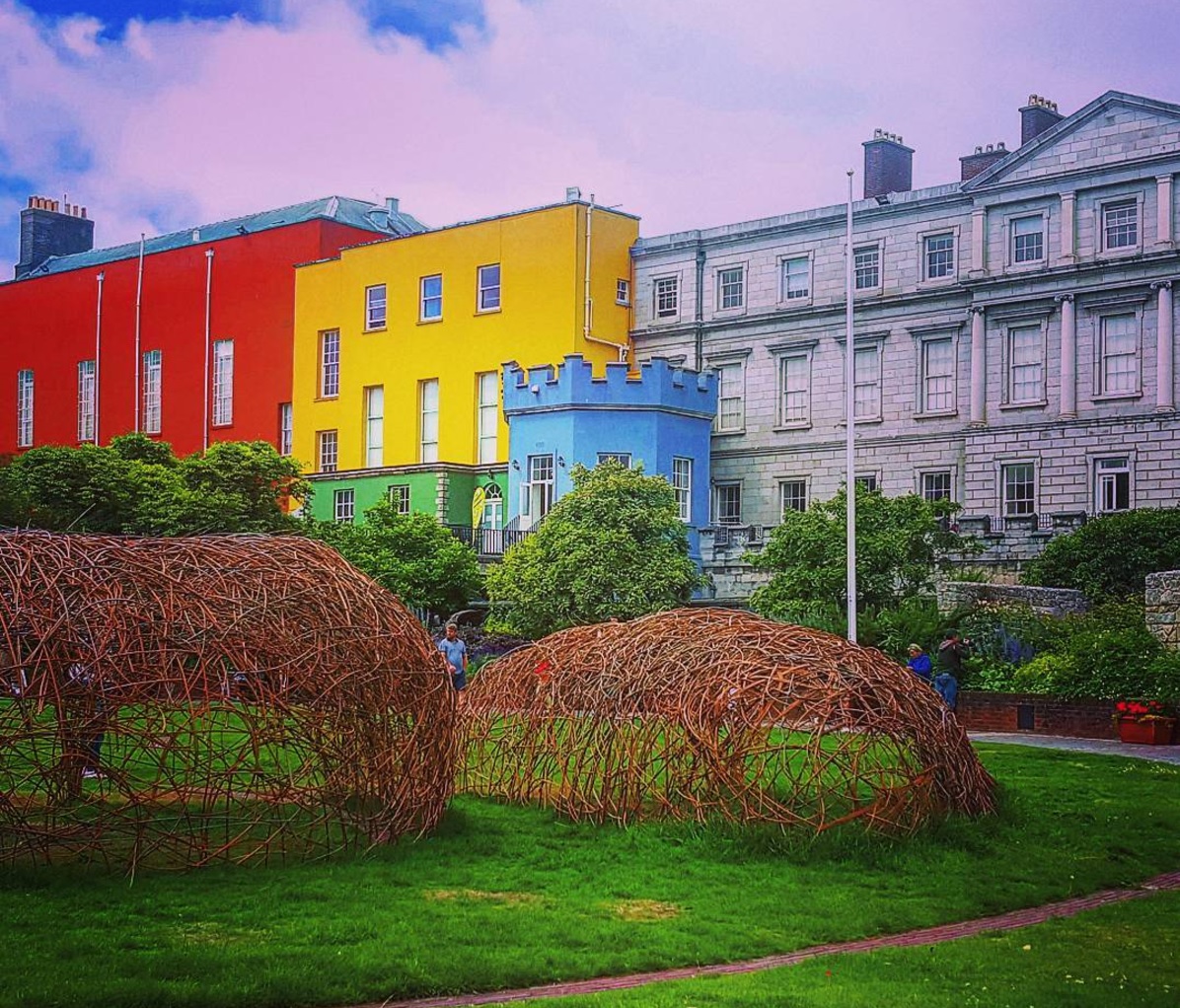 Chester Beatty Library
Located right next to Dublin Castle, this library houses a great collection of books, paintings, prints and decorative art from Islamic countries, East Asia and Western Europe.
Some of the most beautiful decorations that you'll find in a manuscript. Entrance is free – so this is definitely one of the best off the beaten path places to visit in Dublin.
Phoenix Park
Phoenix Park is the biggest urban park in the entire European continent.
Try to find the community of deers living freely in the park!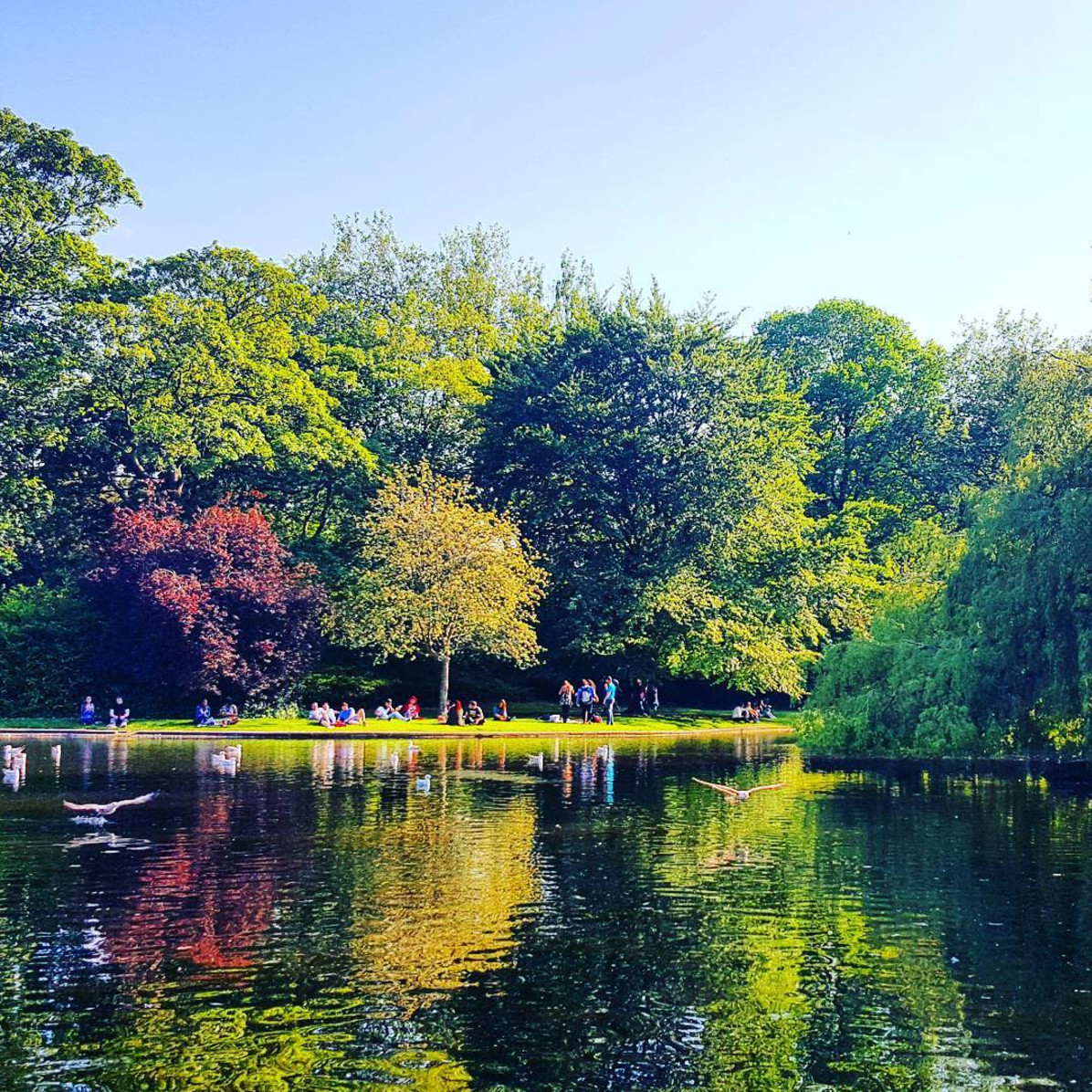 Dublin docks
The Docks is the most modern area of Dublin, quite different from the more traditional medieval old town and one of the cool off the beaten path things to do in Dublin.
Filled with restaurants and cafes, this area is the preferred neighbourhood of the young population of Dublin, and also houses the European headquarters of most tech companies, such as Google, Facebook or LinkedIn.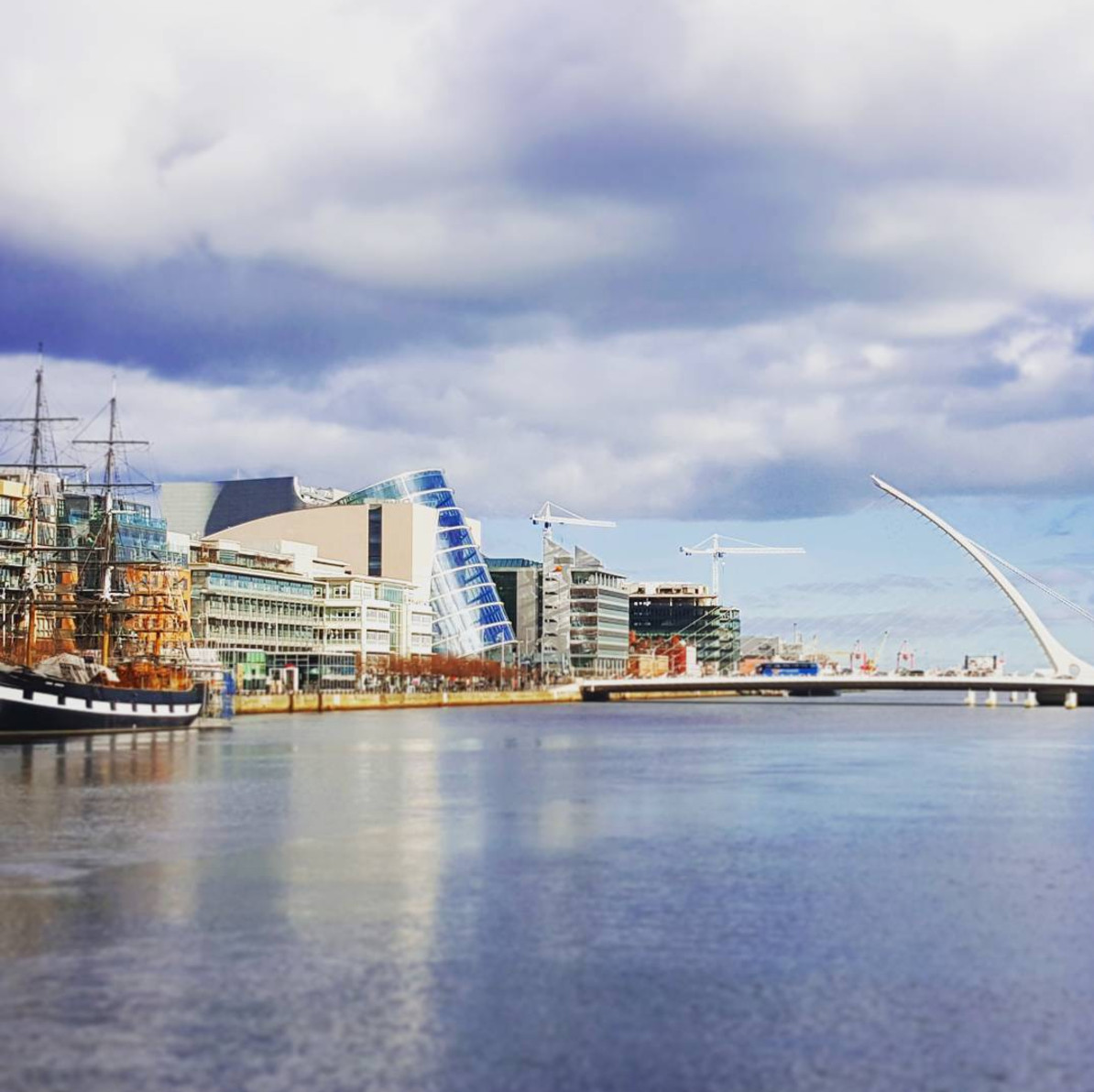 Where to eat in Dublin
While Ireland might be famous for its beer, Irish food is probably not the best that you can find.
In Dublin, most restaurants offer international food adapted to the Irish taste. You better like meat and burgers, because there's not that many vegetarian or healthy options in Dublin!
Gourmet Burger Kitchen (GBK):
a Kiwi restaurant offering some of the best hamburgers in town. The mixtures might sound crazy, but they are delicious! Don't be afraid to get a burger with cranberry jelly and melted camembert, it does work!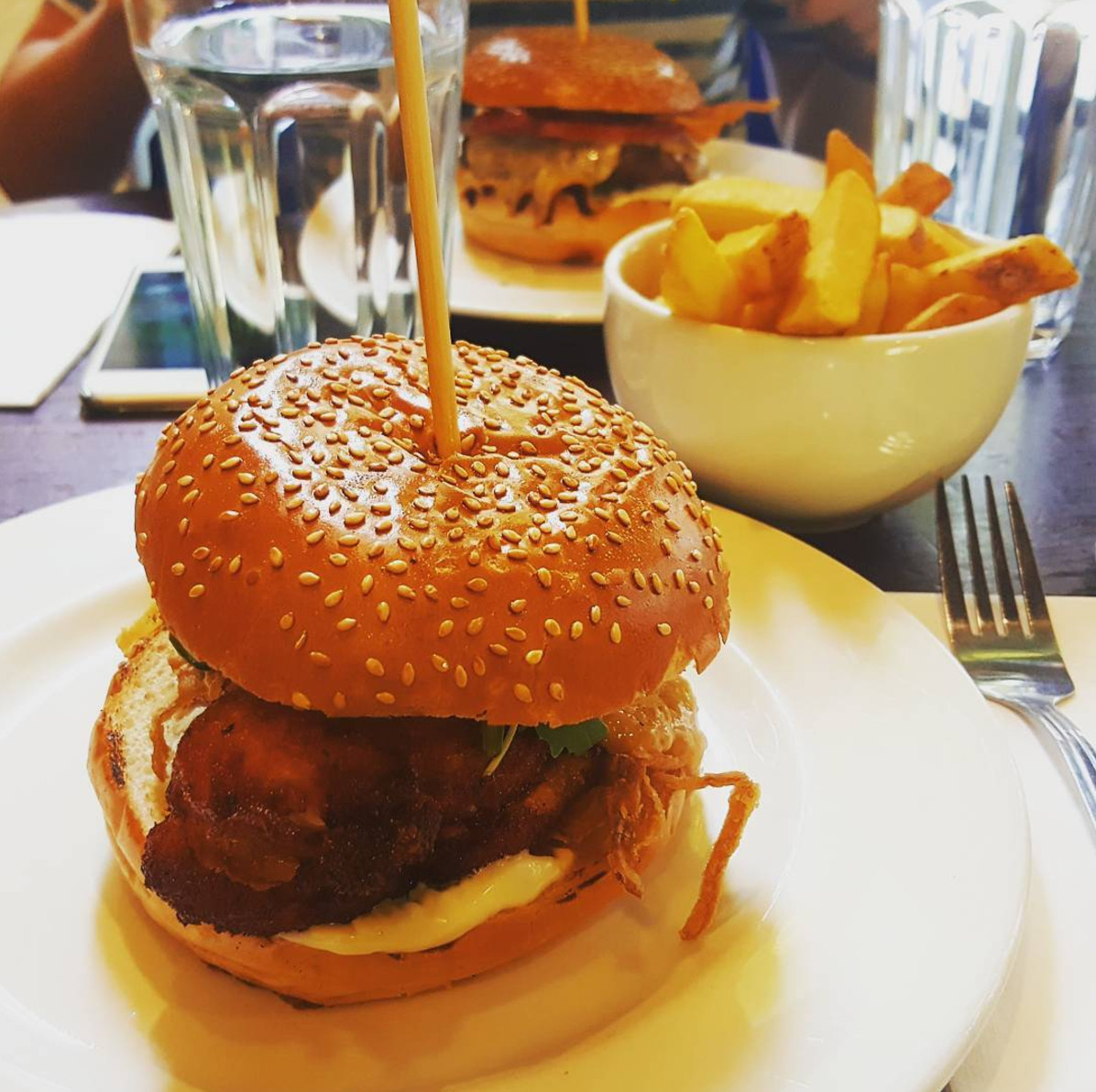 Bunsen:
Their menu is printed in a small business card and consists of 6 different choices: 3 types of burgers, and 3 types of fries. Simple as it sounds, it's one of the most popular restaurants in town. Well recommended.
Leo Burdocks:
This is the best place to try the traditional fish and chips.
PitBros BBQ:
You can smell the delicious barbeque from the other end of the street. Try the meat combo for 2 if you're REALLY hungry!
Bobos:
Come here for gourmet burgers, Irish style.
Tips for Dublin
In general terms, Dublin is a very safe city. The are some areas in the north side of Dublin that it's better to avoid, but if you stick to the touristic streets, you will probably never end up there.
The city centre is quite small; you can walk from one side to the other in less than 40 minutes, so you won't depend on the public transport.
If you want to leave the city centre, mainly to visit Kilmanham Gaol or Phoenix Park, there's a large network of buses and two lines of tramway that also work great.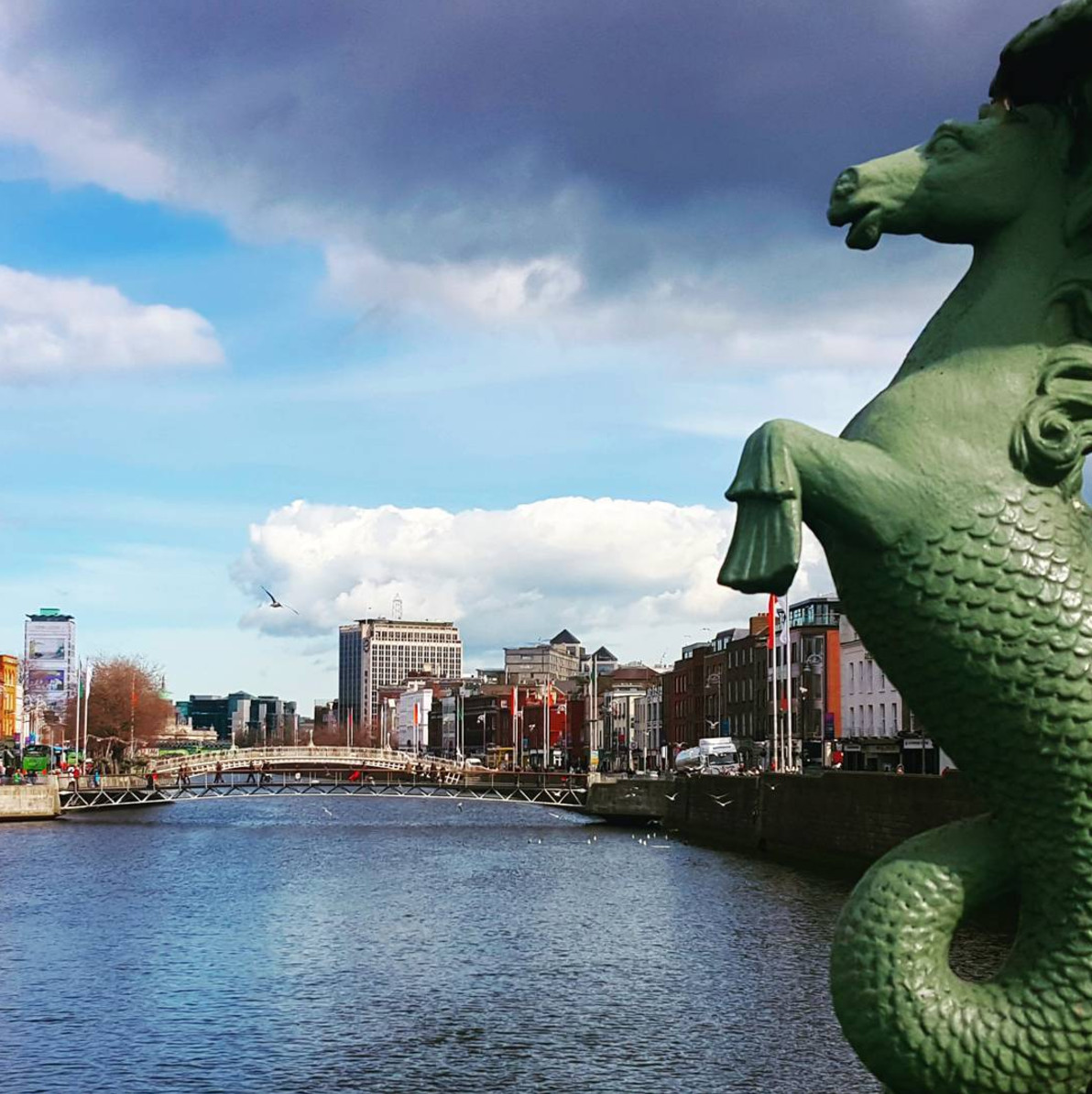 If you ever get lost, just ask! Dubliners are very friendly and they'll be happy to help you get in the right direction. If you need to get a bus, drivers will also be willing to help and even tell you where you need to get off if you ask them in advance.
When coming to Dublin, every tourist has Temple Bar in mind as the must-go area for a pint or to enjoy live music. Even though it is an undeniable must-see tourist attraction, it is also a huge tourist trap.
Expect to pay well over 6-7 € for a pint of Guinness, almost twice as much than anywhere else in Dublin! You can find a pub in every corner in Dublin, so try to explore a bit outside Temple Bar and you'll have a much better experience.
Pubs around Grafton Street and South Williams Street are much more local and less touristy (and of course, way cheaper!).
Ireland has two languages: Irish or gaeilge, and English. Even though it's not very common to hear Irish in the streets of Dublin and English is the language used in daily life, don't be surprised to see all street signs in both languages.
Bus, train and tramway stops will also be announced in both languages.
About the author
Alberto C: Born in Spain, I've been wandering all over the world before settling down in Dublin. I'm a photography lover, and travel is my one true passion. I've visited over 30 countries so far, and stepping foot on as many as them has become one of my life goals. Follow him on Facebook, instagram, and Pinterest too.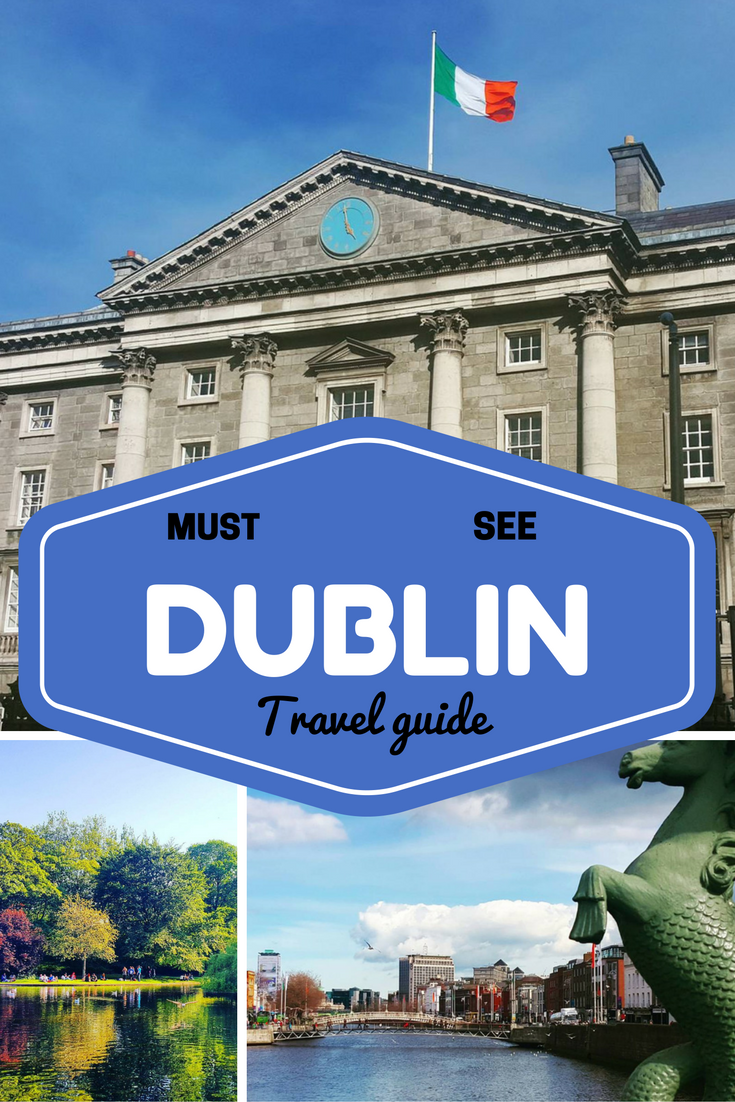 Save
Save
Save