Updated March 2019
disclaimer: this article may contain affiliate links that follow the editorial policies presented on the Terms and Conditions page.
Cebu City is one of the most famous cities in the Philippines. This local's guide to Cebu City, Philippines highlights the best things to do in Cebu City, off the beaten path attractions in Cebu, where to stay, where to eat in Cebu, words you need to know, and more – all to help you plan the perfect trip to the "Queen City of the South". I'm very happy to invite you to learn more about this city from this comprehensive article by Sheena Niña from Solitary Travels. This guide is part of the free travel guides series on this blog. Use this comprehensive travel guide to Cebu City when planning your trip.

Local's Guide to Cebu City, Philippines with the best things to do in Cebu City
Cebu City also known as the "Queen City of the South" is considered as one of the livable cities in the Philippines and not as crowded and polluted as Metro Manila. The cost of living in the city is more affordable than in most urbanized cities in the country.
Being the oldest city in the Philippines, Cebu boasts with many different tourist attractions that persuade tourists to return to the province. It is known for its beautiful islands, white sand beaches, luxury resorts, scuba diving sites, and historical spots.
Included in this Cebu travel guide
Cebu City points of interest – famous Cebu City tourist attractions

Mactan Shrine
For San Pedro
Santo Niño Church
Magellan's Cross
Heritage of Cebu Monument

Cebu City off the beaten path + things to do near Cebu City


Sky Experience Adventure
Tops – Busay
Bantayan Island
Malapascua
Canyonering at Kawasan Falls
Temple of Leah

Where to eat in Cebu City

Tips for Cebu City

How to get around Cebu City
Cebuano Words You Need to Know:

Where to stay in Cebu City
Famous Cebu City tourist attractions
For those seeking to know more about the city, its culture and history, I recommend visiting the below top attractions where you can experience the rich history of Cebu and the Philippines. This is where you can experience the true taste of a local Cebuano!
Mactan Shrine
Mactan Shrine is located in Punta Engano section of Lapu Lapu City in Mactan Island. It is dedicated in honor of Lapu-Lapu, Ferdinand Magellan, and the Battle of Mactan and it is one of the top tourist attractions in Cebu City.
A life-sized statue of Rajah Lapu Lapu, the first Filipino hero who was responsible for defeating the Spaniards and killing Spanish Conquistador Ferdinand Magellan and a painting that depicts the war of Lapu-Lapu against Ferdinand Magellan can be seen here. It is also the site of Kadaugan sa Mactan festival where a re-enactment of the battle is held every 27th of April every year.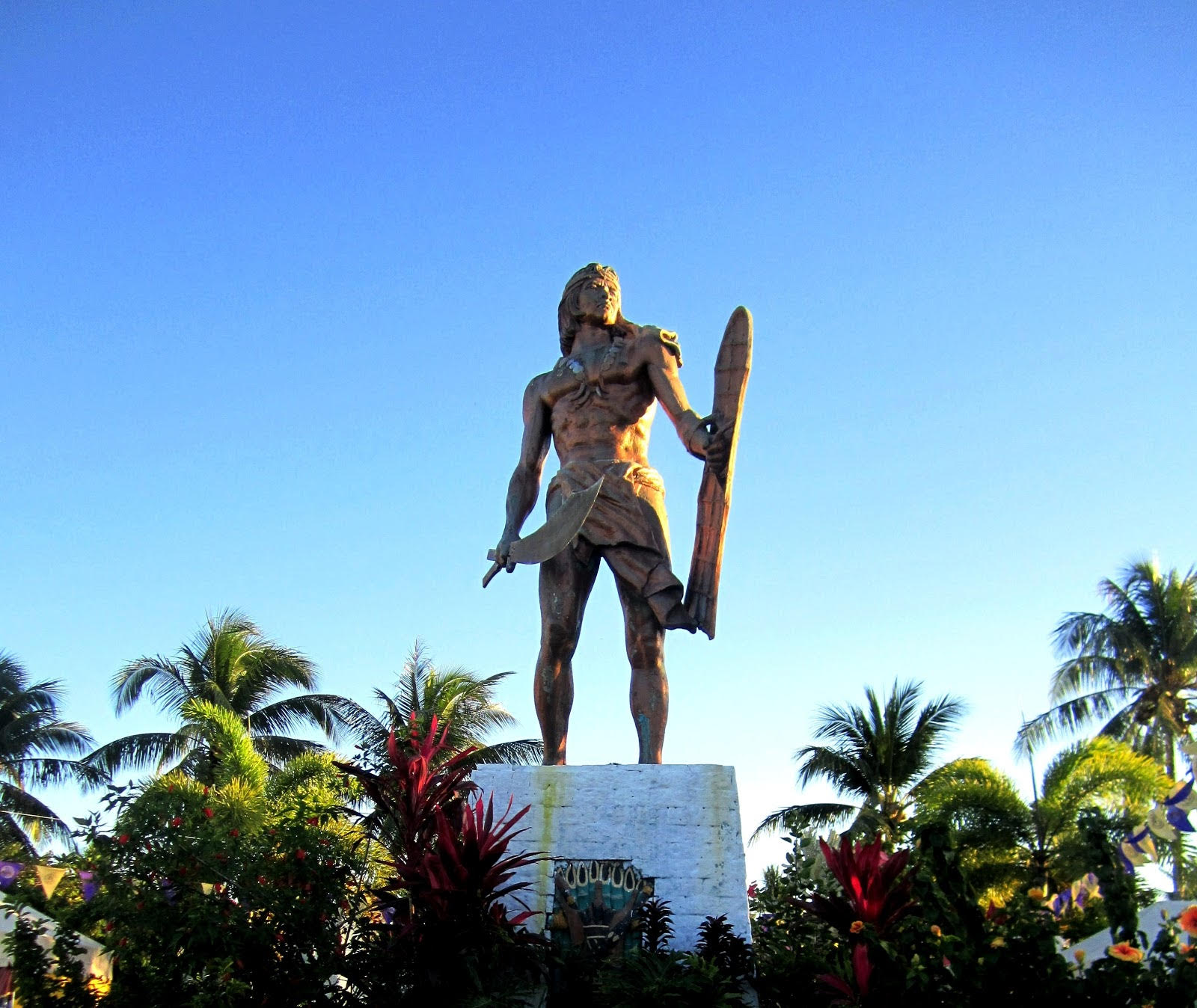 Fort San Pedro
If you are wondering what to see in Cebu City, then you should definitely add For San Pedro to your Cebu City itinerary.
Fort San Pedro or Fuerza de San Pedro is where you can have a glimpse of Cebu's rich history. It is a military defense structure which is considered as the oldest and smallest fort in the country.
The fort is triangular in shape consisting of three bastions – La Concepcion, San Ignacio de Loyola and San Miguel. It is located in the area now called Plaza Indepedencia, in the Pier Area of Cebu City.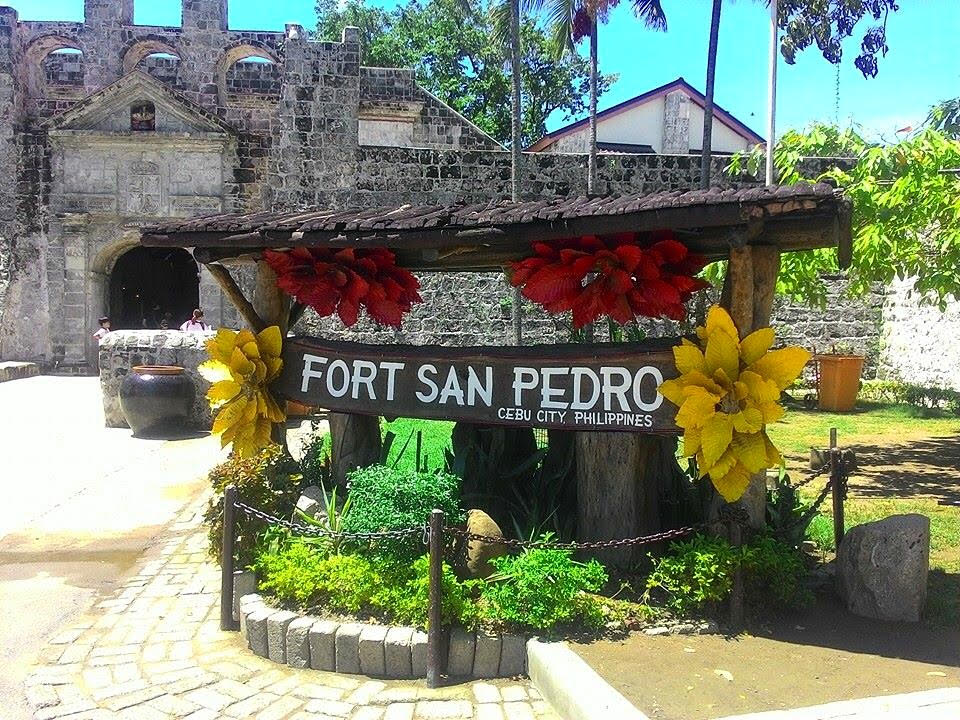 Basilica Del Santo Niño
Just a quick walk from Fort San Pedro, you can already reach the Minor Basilica of the Holy Child, commonly known as Santo Niño Church and one of the best places to visit in Cebu City.
Considered as the oldest Roman Catholic Church in the country, it was built on the spot where the image of the Santo Niño de Cebu was found in 1565 by Spanish explorers led by Miguel Lopez de Legazpi. For Catholic devotees, the church is called the "Mother and Head of all Churches in the Philippines" by the Holy See.
The church was damaged during the 7.2 magnitude earthquake that struck Visayas on October 15, 2013. But it is now undergoing repair and renovation to preserve the structure of the church.
Magellan's Cross
Located next to Sto. Niño Church, is the chapel where the Magellan's Cross is housed. The Cross is a Christian cross planted by Portuguese and Spanish explorers led by Ferdinand Magellan upon arriving in Sugbu (the former name of Cebu City) to celebrate the Roman Catholic baptism of Rajah Humabon, his wife Queen Juana, and some of their followers on April 21, 1521.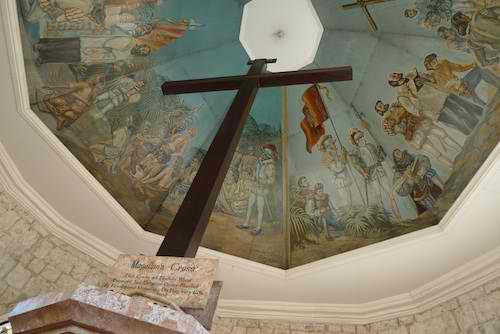 The Heritage of Cebu Monument
Just a short walk from Cebu Metropolitan Cathedral, you will find the prestigious Heritage of Cebu Monument. Located in the original Plaza Parain in Colon Street, Cebu City, the landmark is a tableau of monumental sculptures showcasing the most important events in the history of Cebu from the time of Rajah Humabon to the recent beatification of Cebuano martyr Pedro Calunsod.
The monument is a work of national artist Edgardo Castrillo. It was started in July 1997 and inaugurated on December 8, 2000 and it is one of the not-to-miss Cebu tourist spots.
Off the beaten path things to see in Cebu City
For those seeking more than the usual Cebu tourist attractions, I recommend visiting or trying any of the following for a true taste of local and adventurous Cebu experience.
Sky Experience Adventure
If you're seeking for great adventures within the city, go to Crown Regency Hotel and Towers near Fuente Osmeña. Here, you could try heart-pounding activities such as Edge Coaster, Tower Walk, Urban Zipline and Vertical Climb.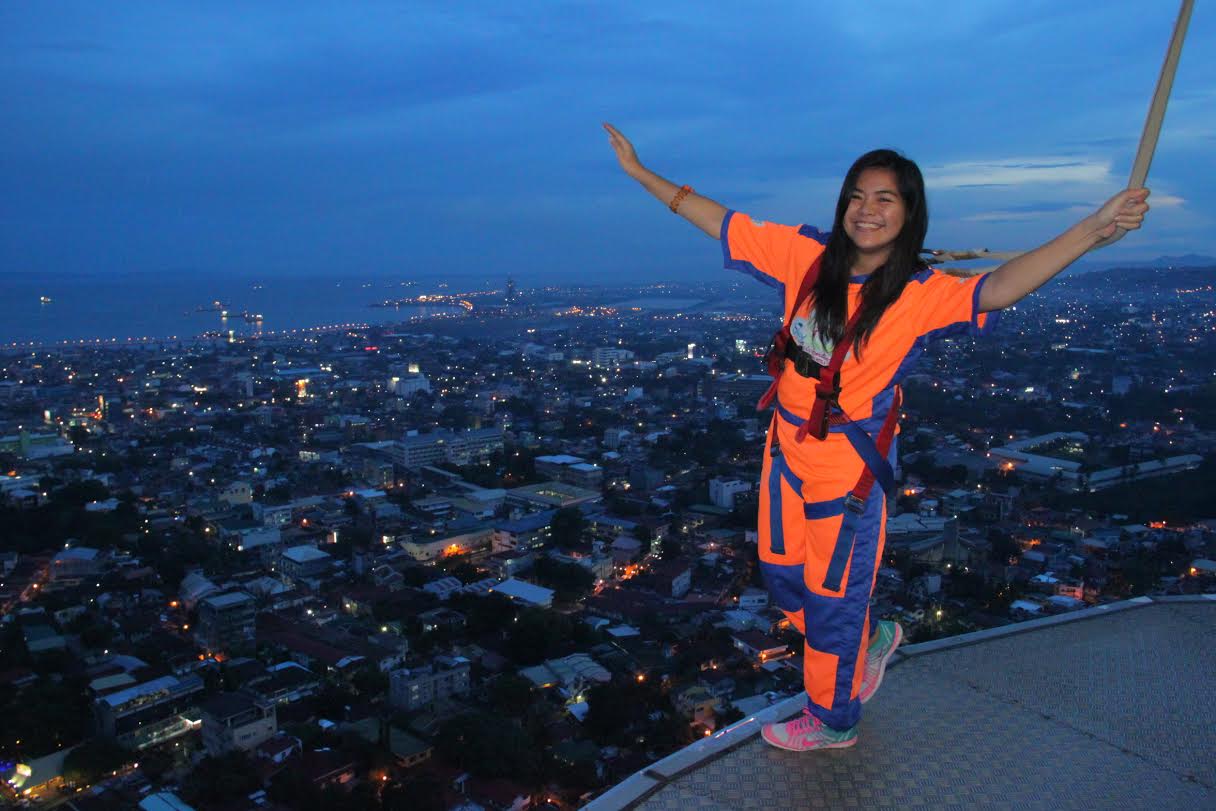 Tops – Busay
Another great item on the fun things to do in Cebu City list is the TOPS. Get to enjoy the view of Cebu City and the cool breeze from above, and one famous place to see that is at TOPS. You will also like the drive since it was quite scenic from every vantage point. If it is a clear day, you can see all the way over to the north of Bohol.
There's nothing else to do but take in the views but these are some magnificent views of the entire Cebu City area. If you're lucky you'll even spot a plane take off or land. The best time to visit Tops is in the afternoon and also at night – yes, this is one of the best things to do in Cebu City at night.
Bantayan Island
Bantayan Island is made up of three municipalities of the province of Cebu – Bantayan, Madridejos and Sta. Fe.
Bantayan takes up the western and central areas and known for its picturesque sunset and century's old church. Madridejos is a fishing village and known for its rich history. Lastly, Sta. Fe boasts of its beautiful sunrise and famous for its wide stretch of fine white sand beach.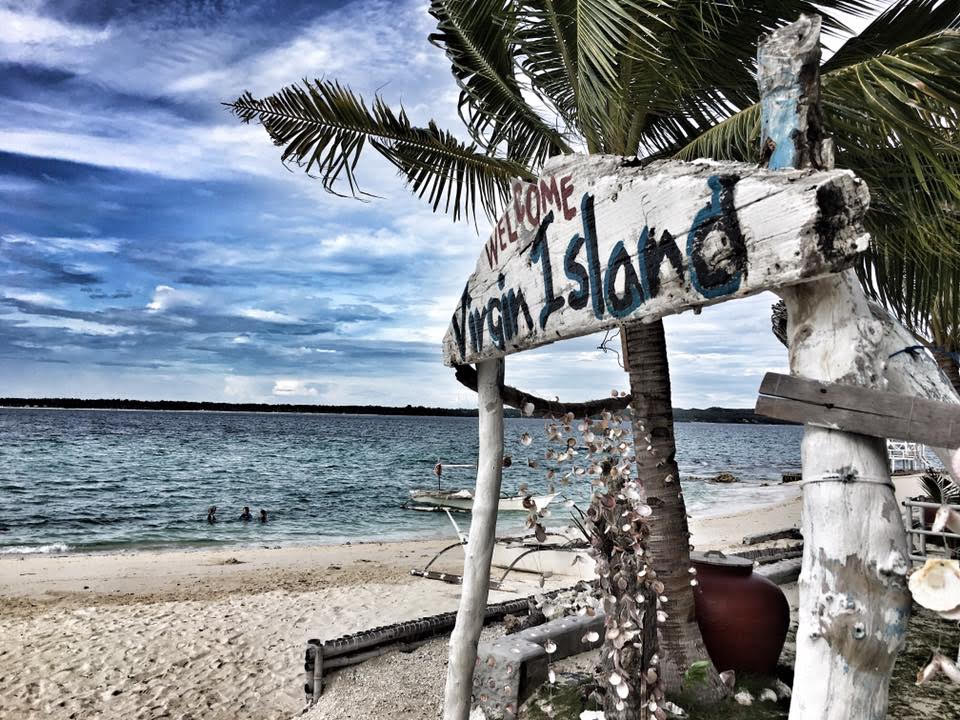 There is no easy way of getting to Bantayan Island, but the journey to this little paradise will be rewarded by the charm of this tropical island. Bask in the sun, feel the sand and enjoy the sea of the paradise that is Bantayan Island!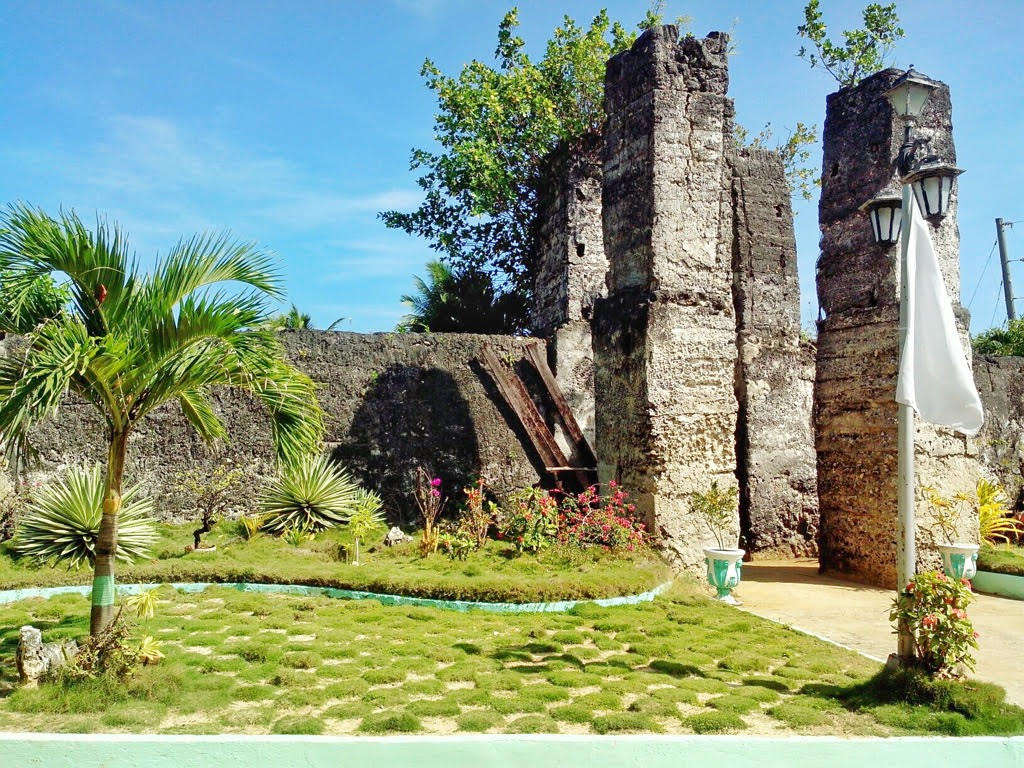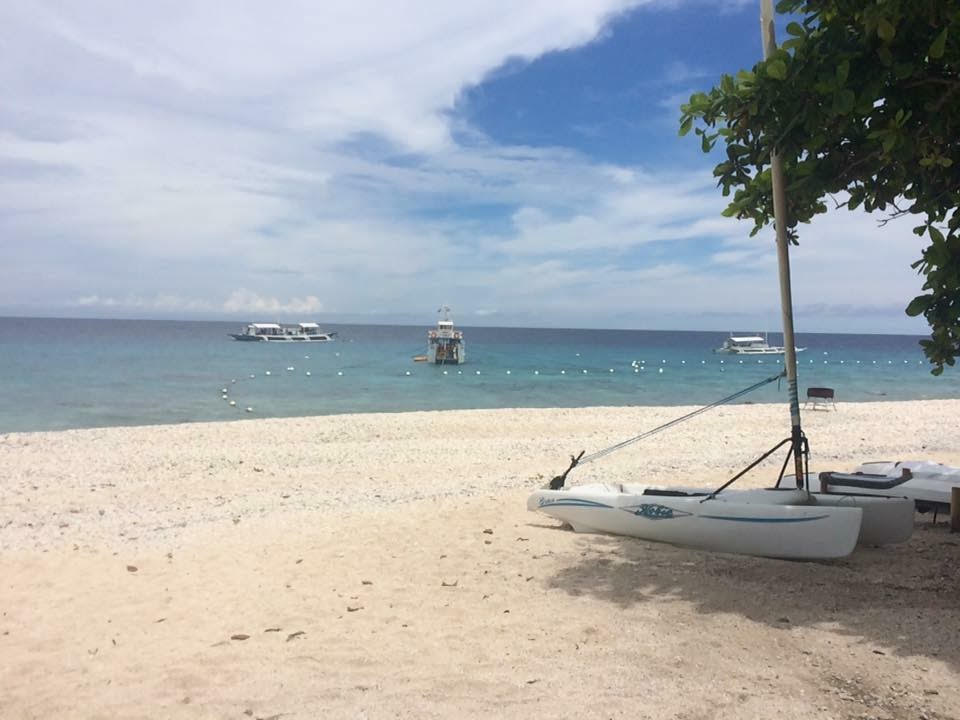 Malapascua
Malapascua is an island located in the North Cebu that has attracted foreign tourists especially divers because of its rich marine sanctuary. It is best known for Monad Shoal where thresher sharks can be seen regularly before sunrise.
Canyonering at Kawasan Falls
Here's a treat for some travelers out there that wants an extraordinary adventure. In the town of Badian in Cebu, awaits this adventure. Canyoneering or Canyoning is the term used for traveling in canyons using a variety of techniques that may include other outdoor activities such as walking, scrambling, climbing, jumping, rappelling, and swimming. It's one of the most fun and unique outdoor activities you can do in Cebu.
Temple of Leah
Temple of Leah is the newest of Cebu attractions. It's a testament to a man's love for his wife. The temple is being built by Teodorico Adarna for his departed wife, Leah. The temple is built in a neo-classical style, impersonating a Roman temple of a different time and place. It borders on tacky but (in my opinion) stays on the right side of tasteful.
When completed, the temple will feature galleries containing Leah's life story. For now though you can enjoy the wonderful, decadent, use of marble and stone and the views of Cebu City from its courtyard. It'll be quite a building when it's complete.
Where to Eat in Cebu City
Zubuchon
Cebu City is known to have the best lechon (roasted pork) in the country. Zubuchon serve roast pork as the main dish, with nearly three dozen other Filipino dishes that are either include roast pork or are pork-free complementary dishes. For a taste of Filipino cuisine, in clean, bright comfortable surroundings, Zubuchon is the best place to visit.
Lantaw Native Restaurant – Busay
Just a few minutes at the TOPs, Lantaw Native Restaurant is located. Aside from the great tasting food, you can also enjoy the view from the restaurant. The food consists of a variety of Filipino dishes from meats, vegetables, and seafood. You can also enjoy the cool breeze in the restaurant as it is very open. A great place to dine and watch the sunset and the city lights at night.
Isla Sugbu Seafood City
Your visit to Cebu is not complete if you haven't experience SuTuKil, this is a three-way style of cooking seafood which is very popular in the Visayas region. SuTuKil was derived from three Cebuano words, "Su" for "sugba" which means to grill, "Tu" for "tuwa" which means to stew or cook in broth, and "Kil" for "kilaw" which means to eat raw seafood or usually soaked in vinegar.
If you are looking for a restaurant that offers the best SuTuKil experience in Cebu, there's only one place to go, Isla Sugbu Seafood City. The restaurant is conveniently located inside GRANDCON which can be easily accessed from major hotels and tourist destinations around Cebu City. The interiors of Isla Sugbu Seafood City offers relaxing ambiance while you enjoy your seafood dishes.
Tips for Cebu City
Here are some useful travel tips for Cebu City.
How to Get Around
To get around Cebu City, you can rent a car (with or without driver), hire a taxi, hire habal-habals (or motorcycle taxis), or take the jeepney or bus. The easiest way to get around Cebu is by taxi. Depending on the time of day these can be easy or hard to come by. Taxis will use their meter without needing to be asked. If you're going to a nearby place just get your legs working!
Tip: Don't be afraid to ask some directions! Cebuano's are really helpful in nature.
Where To Stay in Cebu City
There are a lot of hotels popping out in Cebu from cheapest, mid-range and luxury ones. Also, there are cheap lodging houses, inns and guesthouses for the budget travelers.
Crown Regency Hotel and Towers
If you'll be staying in Cebu metropolitan, I recommend Crown Regency Hotel and Towers located near Fuente Osmeña. The location of the hotel is also accessible to almost all the tourist attraction of Cebu. Aside from that, you can also try their Sky Experience Adventure. The 40-storey Fuente Tower 1 Crown Regency Hotel and Towers is the tallest hotel building in Cebu City.
Sugbutel Family Hotel
If you're on a budget and only need a safe and comfortable place to stay while in Cebu, one of the cheapest accommodation you could get is in Sugbutel Family Hotel. The price could go as cheap as P250.00 ($5 USD) per night.
Cebuano Words You Need to Know:
"Maayong Buntag/ Udto/ Hapon/ Gabii" – Good Morning/ Good Noon/ Good Afternoon/ Good Evening (Greetings in Cebuano)
"Daghang Salamat/ Salamat Kaayo" – Thank You.
"Palihog" – Please
"Pila man and pamasahe?" – When asking for a fare in a taxi, jeepney, bus, or tricycle.
"Pwede ibilin nako ang akong mga gamit sa front desk?" – (May I leave my things at the front desk?) If you arrived before the allowed check-in time or you're already past the check-out time but still need to go somewhere.
Conclusion
Cebu City being the oldest city in the Philippines is not just rich in history but also offers variety of activities in every tourist needs. Cebu City is a crossroad where modern and provincial life meet. Travelers see it as the gateway to the Visayas because it's strategically located in the center of the Philippine archipelago. You can just hop on a ferry boat to get around. You also have easy access to breathtaking beach destinations and exciting outdoor activities. From the city center, its northernmost and southernmost tips are – at most – 4 hours away. Also worth mentioning is the vibrant music scene in Cebu. Have you heard of Bisrock (or bisaya rock music)? It all started in Cebu!
More about tours and attractions in Cebu City:
About the author
Sheena Niña is the lady behind Pink and Travels. She is a Filipino travel blogger who is gradually shifting from a sedentary life to a nomadic one. Follow her adventures in Instagram and in her Facebook page.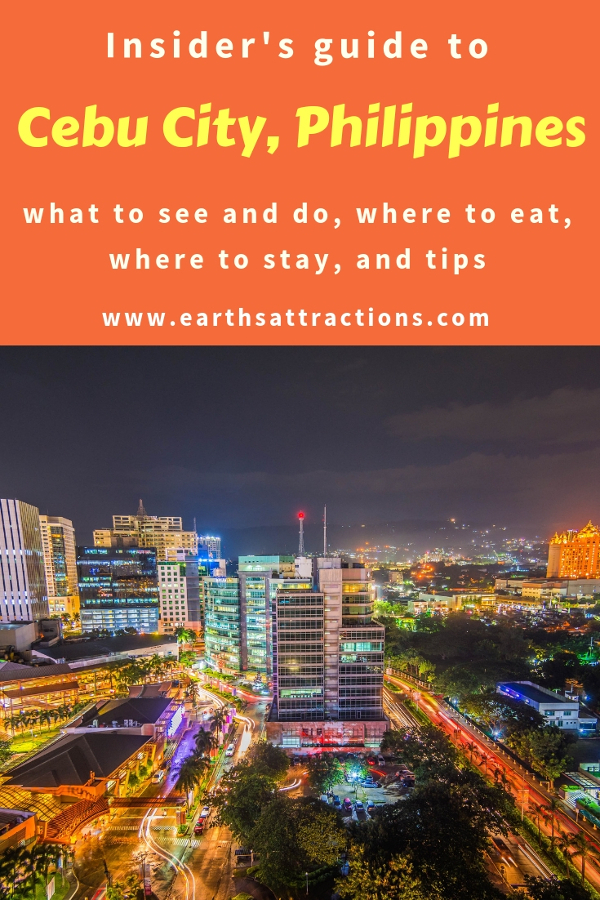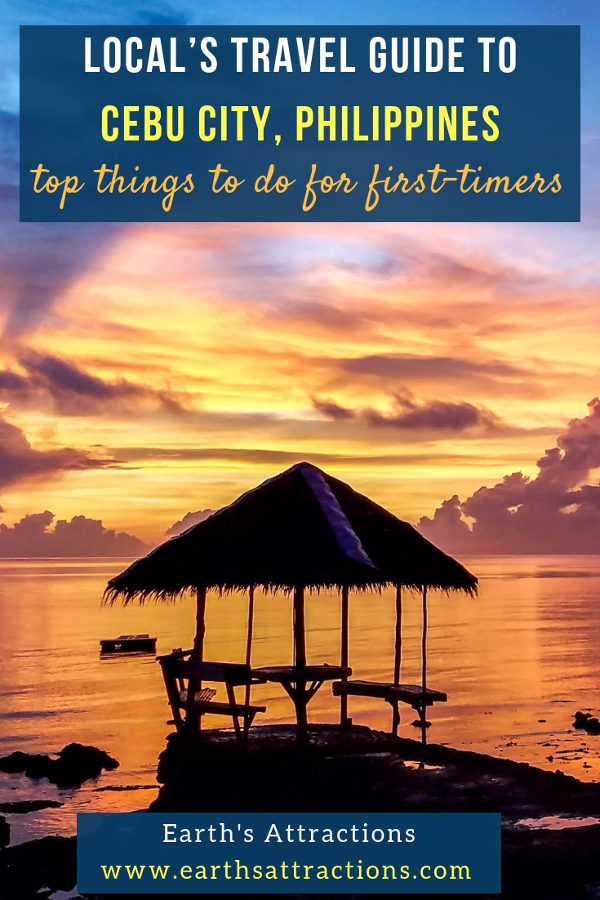 Save
Save