Any vacation is fun, but for most people – even those who live next door to it – there isn't really a chance to take advantage of the ocean. Either there isn't enough time, or it's just not near enough. The ocean literally covers most of the Earth – we know more about deep space than we do about the oceans on our own planet. And there can be so much fun to have out there on it! So, for your next vacation, plan to spend a good chunk of it in and around the sea.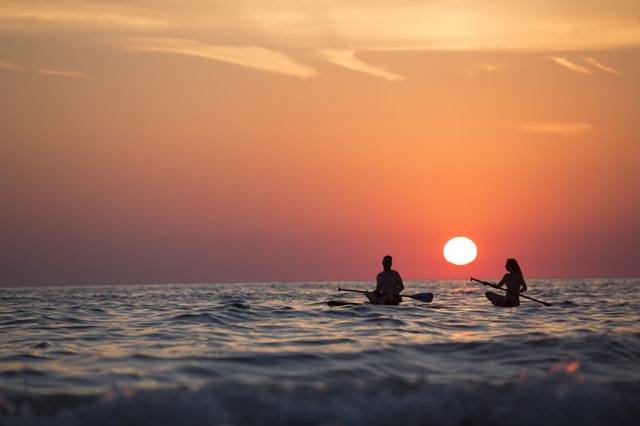 Photo by Sebastian Voortman from Pexels
Jet ski
Riding a jet ski can be so much fun. If you have ridden them in the past, it can be so easy to rent one for the afternoon, and if not – then just take a simple crash course on the day and get out there! Not only is it a fun activity, but it's also a great way to see a new place – on smaller islands, beaches might be a bit crowded, or they can be split within the bay due to forests or volcanic rock. A jet ski is a great way to see everything.
Snorkelling
The ocean is full of some of the most amazing creatures, but to see them you have to be in the water. Snorkelling is so simple – you can buy what you need online or in a store. But you might want to go with a group of people or with a guide. Firstly to get used to it all, and secondly to know where the best spots are. You can snorkel great stretches of the Great Barrier Reef – but you might want to hurry as it might all be gone in as little as 20 years.
Scuba diving
If you want to see more than what is just below the waves, then scuba diving is your next option. You do have to take classes in this as there are a lot of safety factors involved. But it's so worth the effort. You can really see the wonders of the sea and be a part of it all for a few hours.
Party boat
Fancy a faster paced time? Most party islands, like Ibiza and Magaluf have many options for party boats – which are basically a club on the ocean. But there are other options throughout the Greek islands for a slightly more sophisticated party where you can rent a boat for your group, have a dance and go diving off the side.
Yachting
If you like the idea of renting a boat, why not take it up a notch and rent a yacht? Boat rental of any kind would involve a crew, so you're not going to have the whole vessel to yourself, but it will sure feel like it. If you want to learn how to sail, you can easily rent a sailboat and hire an instructor.
Kayaking
If you want to travel on the ocean but don't fancy renting a whole boat, then look into kayaking. It's a peaceful way of seeing the ocean and the coast while enjoying the moment. Without the noise of a boat, it can make you feel more in touch with your surroundings.