If you're planning to visit Boston, then you definitely need to read this comprehensive local's guide to Boston, USA. In it, you'll discover the best things to do in Boston, where to stay in Boston, great restaurants in Boston, and numerous off the beaten path attractions in Boston.
This Boston city guide is presented by Tegan from Why Not Walk and includes both famous places to visit in Boston as well as hidden gems ready to be discovered.
All the places recommended will allow you to learn more about the city, its past and its present, while also discovering the local culture and food and the best places to eat in Boston.
You'll find included many outdoor and indoor things to see and do in Boston so that you can experience all the city has to offer.
You can use this guide to Boston to create your ultimate Boston bucket list and, eventually, your Boston itinerary.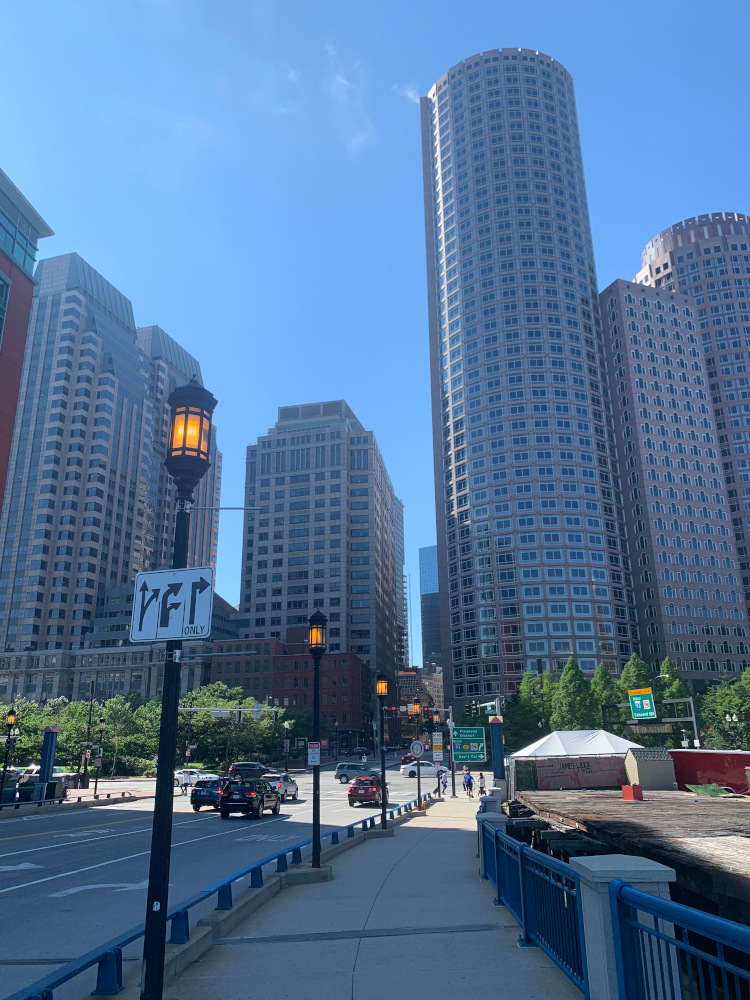 The complete guide to Boston: sightseeing, accommodation, tips, and top 25 restaurants in Boston
Boston, located in the New England region of the northeastern United States, is a gorgeous city filled to the brim with history, sports, music, delicious food, and green spaces to explore. It is also one of the
most populated cities in the world
.
Founded in 1630, Boston is one of the oldest cities in the U.S. Its role in the events surrounding American independence and the ensuing American Revolution make it one of the country's most historically significant cities.
The city has done a wonderful job caring for its green spaces, and its variety of parks, gardens, and bike paths will make you feel like you're exploring the great outdoors without having to leave the city!
While not traditionally known for being a "foodie" destination, Boston certainly holds its own in this category, with a variety of mouth-watering eateries to choose from at all budget levels.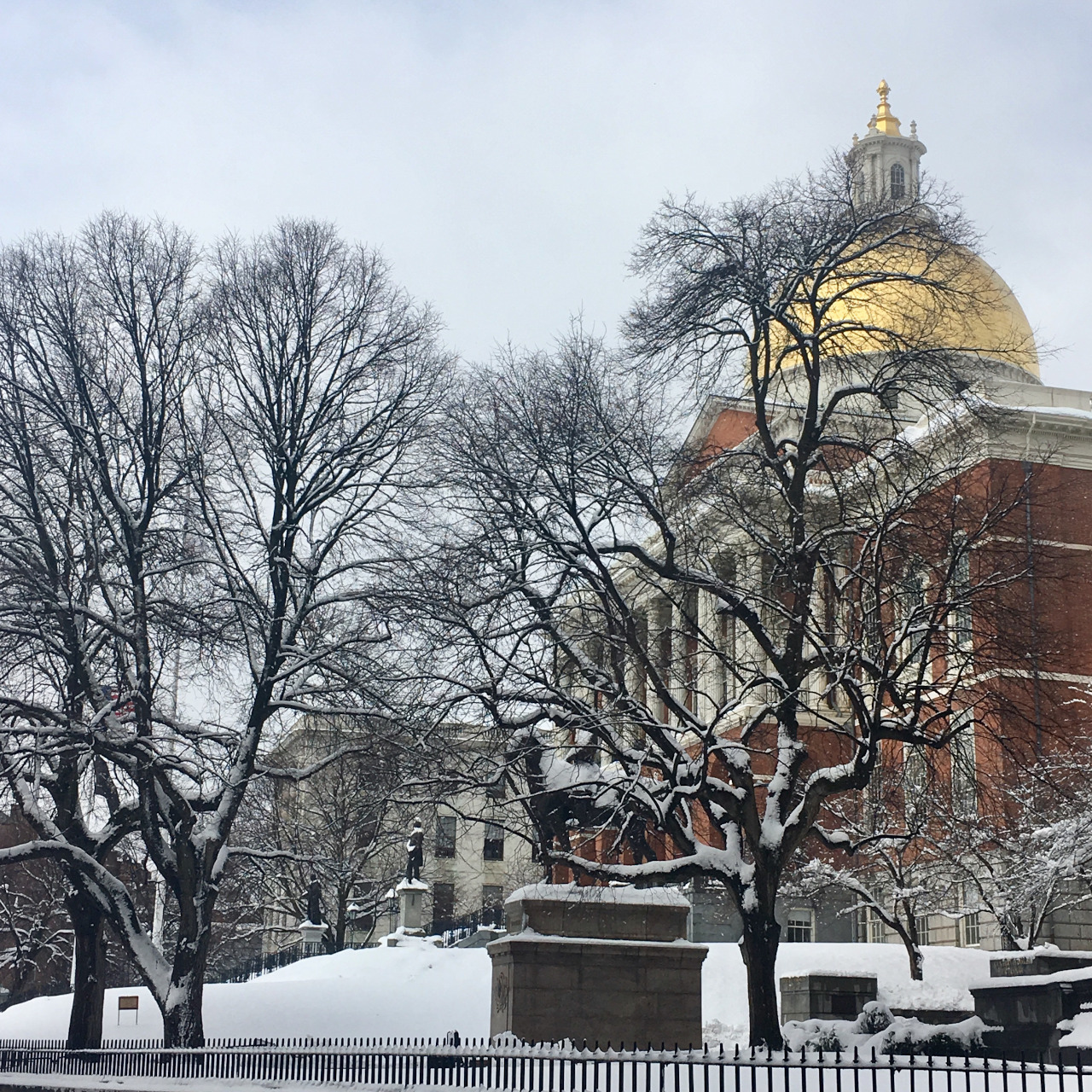 Its neighborhoods each have their own distinct and fun character, as well as a variety of architectural styles to enjoy, and there are options for great nightlife and live music if that's something that interests you.
ESTA Visa Waiver
When you are planning your visit, it is important to know in advance what type of visa you'll need. The good news is that passport holders from 40 countries can visit the US for up to 90 days without a visa.
You may be even luckier, as the Esta Visa for the US – not a visa really, but an electronic permit for travelers who meed all the requirements – can be easily obtained, as everything is done online. I'm recommending you to check the complete details for the ESTA Visa waiver here.
Included in this Boston travel guide:
Boston weather – The best time to visit Boston

Famous Boston attractions – things to do in Boston


The Freedom Trail + the Black Heritage Trail
Downtown Crossing
The North End
The Boston Harbor
TD Garden
Harvard University + MIT
The Charles River Esplanade
The South End
Copley Square
Back Bay + Newbury Street
The Commonwealth Avenue Mall + Public Garden
The Prudential Center
Fenway Baseball Stadium
The Museum of Fine Arts + Isabella Stewart Gardner Museum
The Emerald Necklace

Boston off the beaten path – unique things to do in Boston

The Mapparium at the Mary Baker Eddy Library

The Boston Public Library
The Boston Athenaeum
40-Foot Tall Hood Milk Bottle
All Saints' Way in the North End
Coolidge Corner Theatre
Kendall Square Rooftop Garden
Somerville's free museums

Where to eat in Boston – the top 25 restaurants in Boston

Where to stay in Boston – hotels in Boston for all budgets

Tips for visiting Boston

Boston weather: the best time to visit Boston
The weather in Boston gets a bad reputation, but we promise it's not that bad! In fact, we recommend visiting Boston year-round for a variety of reasons.
Its location on the coast makes it much more temperate than other parts of New England inland or north, and this proximity to the sea breaks up a lot of the more frigid weather.
However, if you visit in the wintertime, you're still likely to see a sparkly, fluffy snowfall while you're here, so you get the best of both worlds.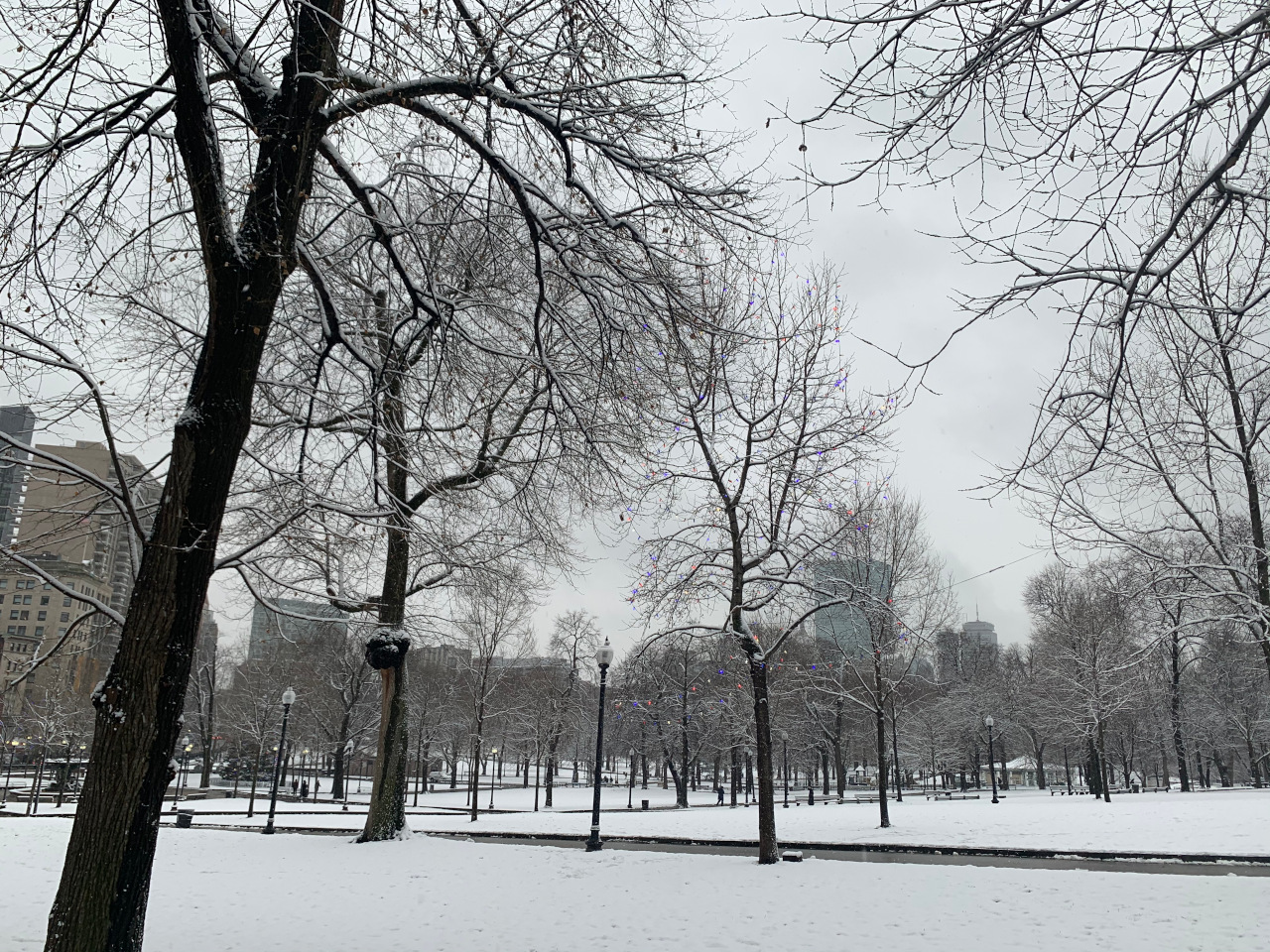 Fall and summer are extremely popular times to visit, for "leaf-peeping" at autumn foliage and mild weather respectively, so we'd recommend visiting in shoulder season unless you're orienting your trip around fall foliage (in which case, late October seems to be your best bet, but keep in mind that this shifts every year.)
Both winter and spring in Boston are gorgeous, for those aforementioned beautiful snowfalls and activities like outdoor ice skating, and a bountiful bloom of tulips, hydrangeas, dahlias, and more all over town.
Summer is our favorite season for its gorgeous sunshine and lack of humidity, but definitely a very crowded time to visit. If you want to beat the crowds and have Boston a little more to yourself, winter and spring are our recommendations.
For all our best tips on Boston's landmarks and "must-see" locations; where to get amazing snacks, desserts, and meals; some off-the-beaten-path "locals' only" spots; accommodation recommendations; and more – we hope you enjoy Why Not Walk's guide to Boston.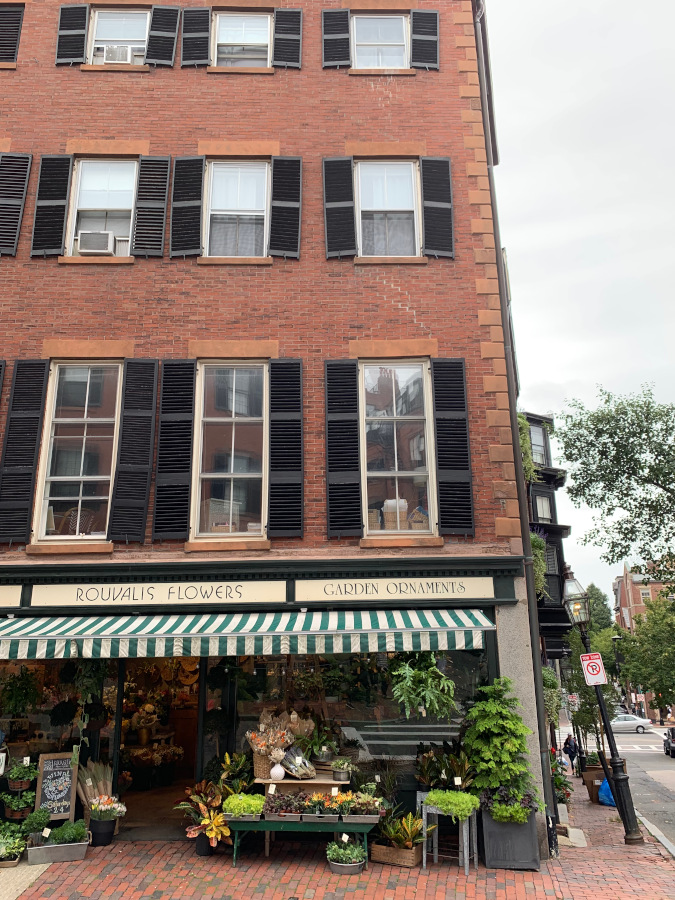 Boston's Top 15 Landmarks: The best things to do in Boston
Let's start this guide to Boston with the famous attractions in Boston.
There are plenty of points of interest in Boston – for all preferences.
Listed below are the best things to see on your first visit to Boston. Let's dive right in!
1. The Freedom Trail + the Black Heritage Trail
No visit to Boston is complete without a visit to the Freedom Trail and its sister trail, the Black Heritage Trail.
The Freedom Trail walks you through 16 of Boston's most important historical sites, conveniently located along a brick path (2 bricks wide, in the center of the sidewalk.)
It's about 2.5 miles long in total and quite flat, and takes you from the Boston Common (the oldest park in the U.S.!) to the USS Constitution and Bunker Hill Monument in Charlestown.
While you theoretically could walk both trails in about 90 minutes, we strongly recommend setting aside a 1/2 day to really do the trail justice as it's one of the unmissable Boston landmarks.
Other important stops include the site of the Boston Massacre, the Massachusetts State House, Paul Revere's house, the Old North Church (where the lanterns "one if by land, two if by sea" were hung!), and more.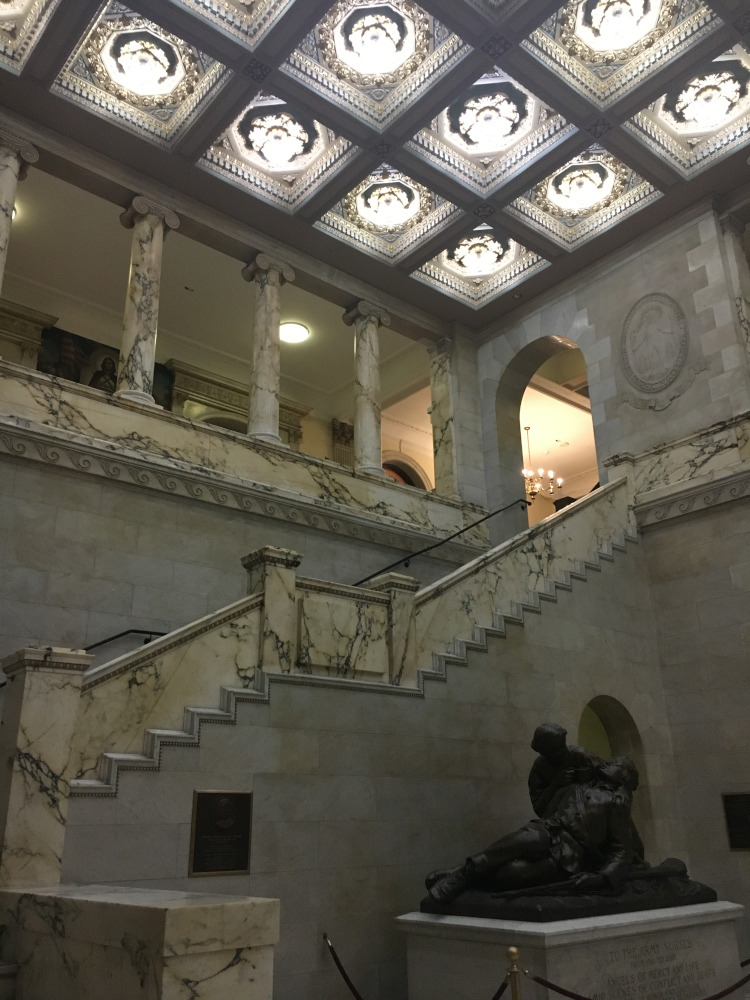 The Black Heritage Trail showcases 10 sites significant to African-American history in the Beacon Hill area of Boston, and is a must-see when you're on the Freedom Trail.
While on the Black Heritage Trail, be sure to check out the rest of Beacon Hill, one of Boston's cutest (and fanciest) neighborhoods.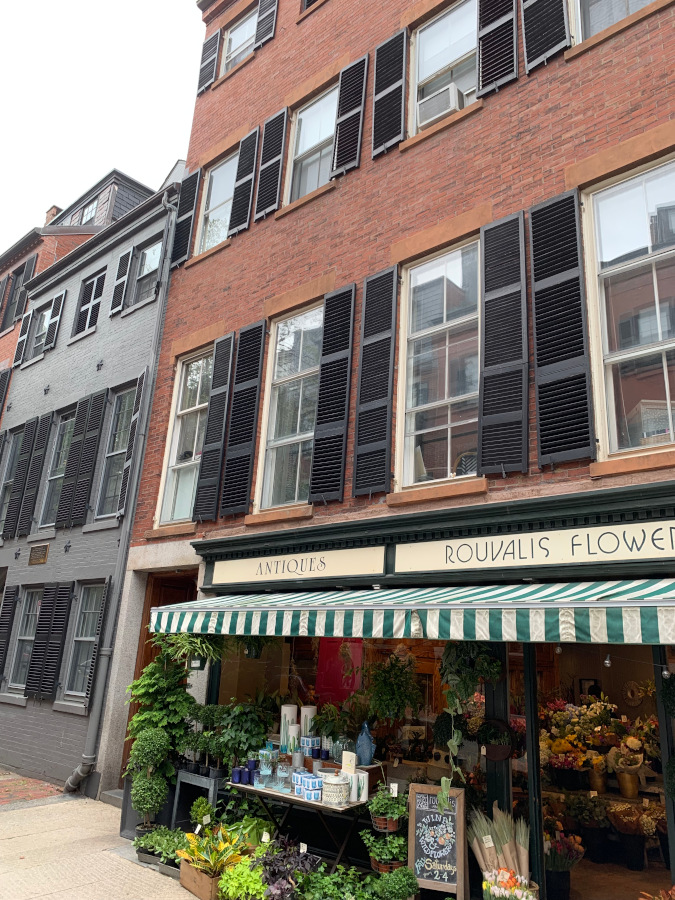 For a step-by-step guide to both trails, check out our walking guide.
2. Downtown Crossing
Shopping and dining on a nice walking street, directly behind the Boston Common.
3. The North End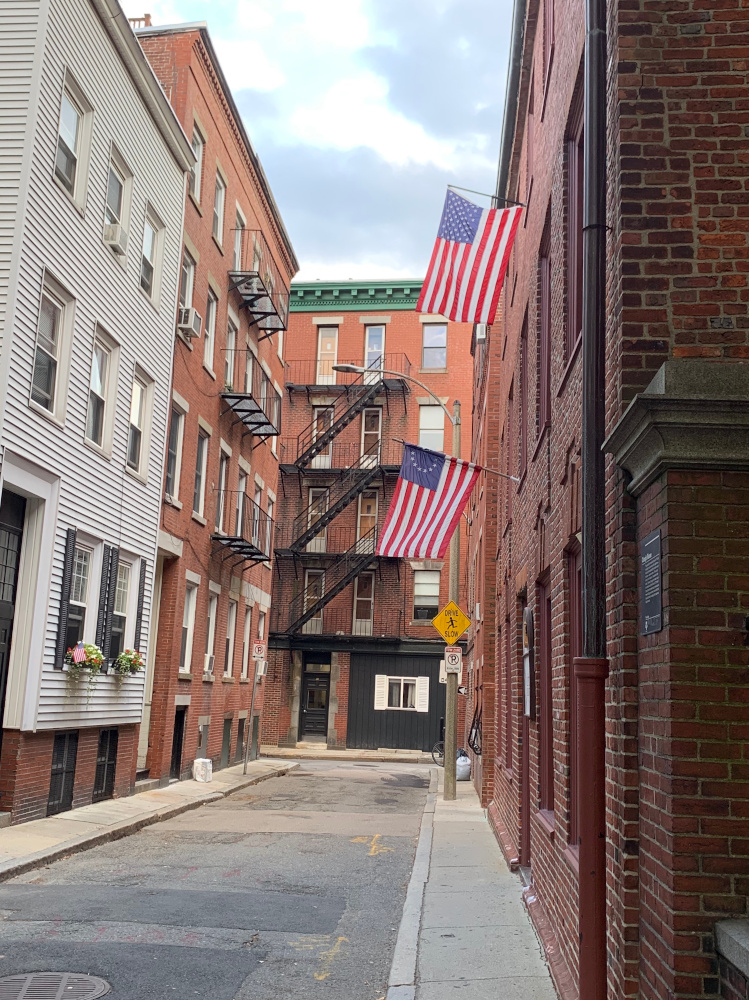 Welcome to Boston's traditional Italian neighborhood, which doubles as the oldest neighborhood in Boston and it is one of the best places to visit in Boston.
You'll walk through here on the Freedom Trail, but be sure to come back for a meal and dessert, as well as admire the architecture.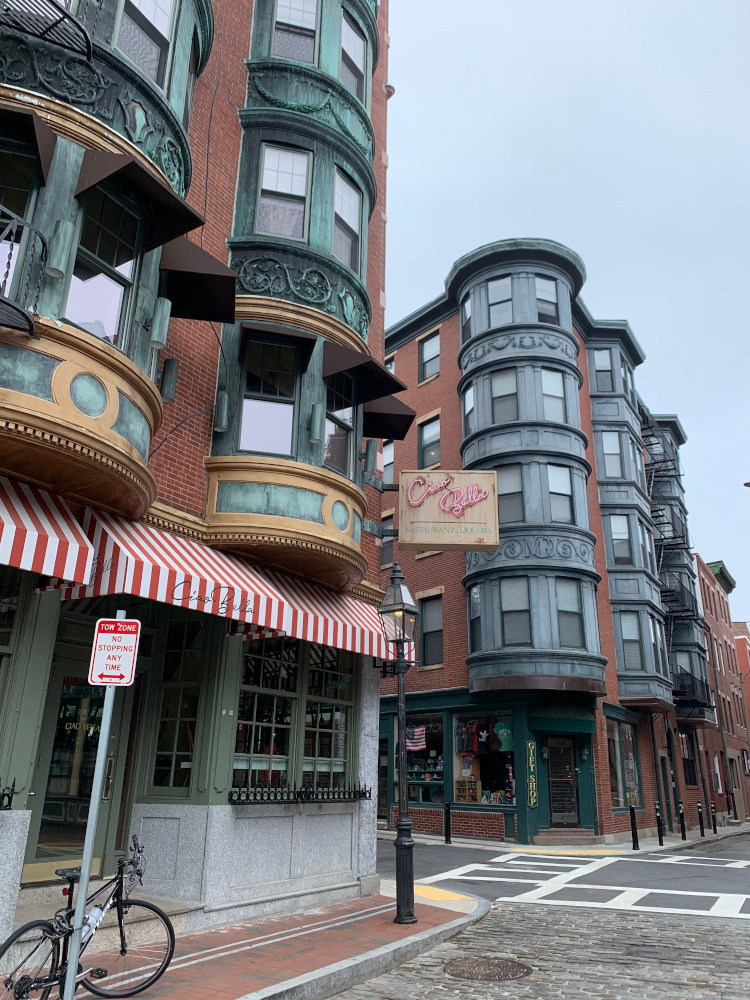 You'll still hear Italian spoken here, too, which is lovely and you'll easily see why this is one of the best things to see in Boston, USA.
For a guide to the North End's history and restaurants, see here.
4. The Boston Harbor
Next on this Boston insider guide is the harbor.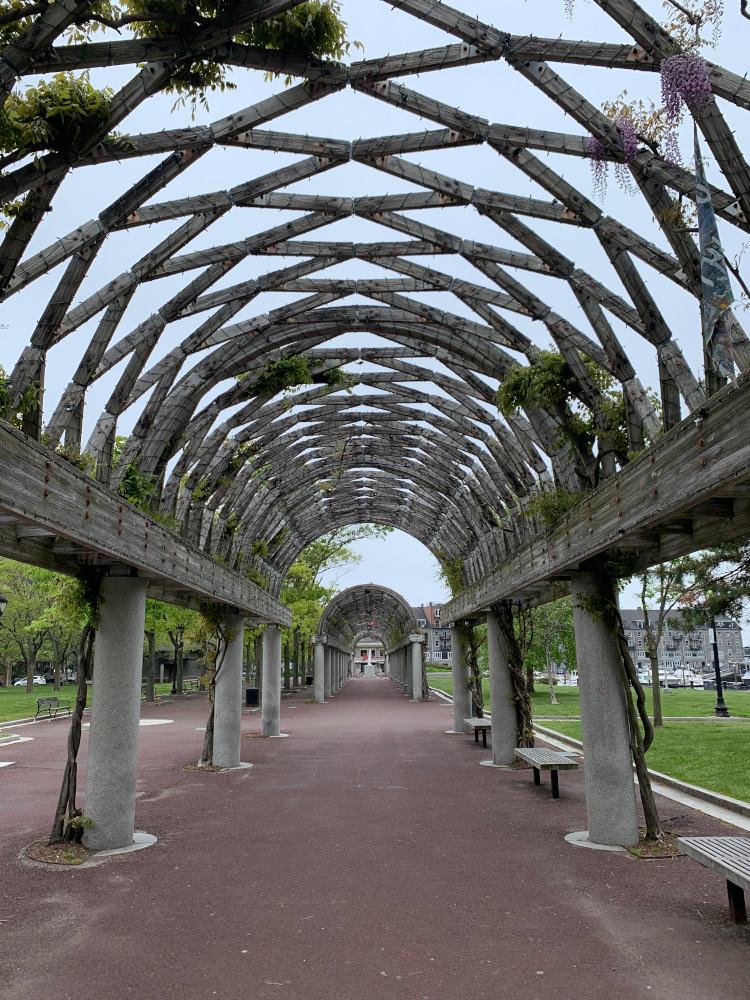 Definitely take a stroll around waterfront Christopher Columbus Park and admire the views of the choppy harbor beyond – you'll get some of the best Boston views here.
You can also visit the New England Aquarium, and go on whale-watching tours of the Stellwagen Bank, which we highly recommend.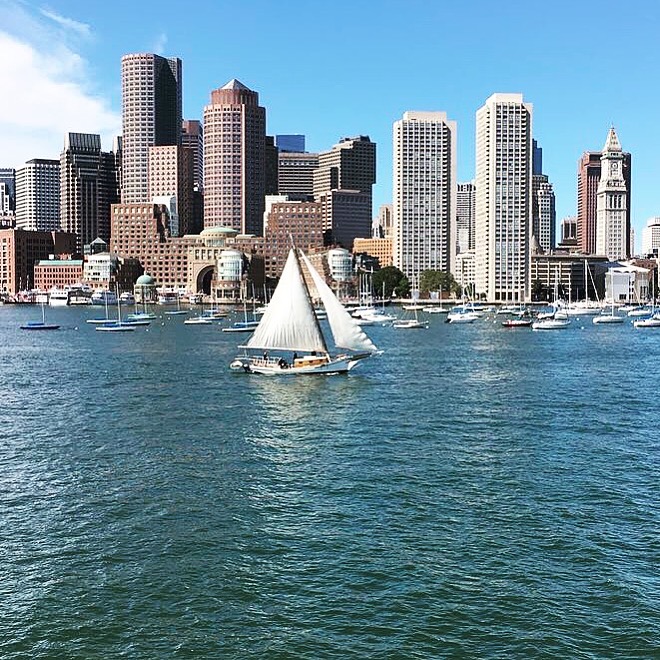 5. TD Garden
Sports fans should absolutely check out TD Garden, or "The Garden" as locals call it.
The Boston Bruins hockey team and the Boston Celtics basketball team play here, but it's also a great music venue, where a variety of large acts come each year to perform. Definitely one of the best things to see in Boston.
6. Harvard University + MIT
While technically not in Boston, you absolutely should cross the river (on foot or on the red line) to check out two of the U.S.'s most renowned institutions of higher learning: Harvard and MIT.
Harvard Square is a great place to start your visit, and you can meander around the campuses and take in the collegiate vibes. This is one of the best things to do near Boston.
7. The Charles River Esplanade
Mirroring the Charles River as it snakes through the city, the Esplanade is a beautiful place to go for a stroll or bike ride and it is one of the top Boston attractions.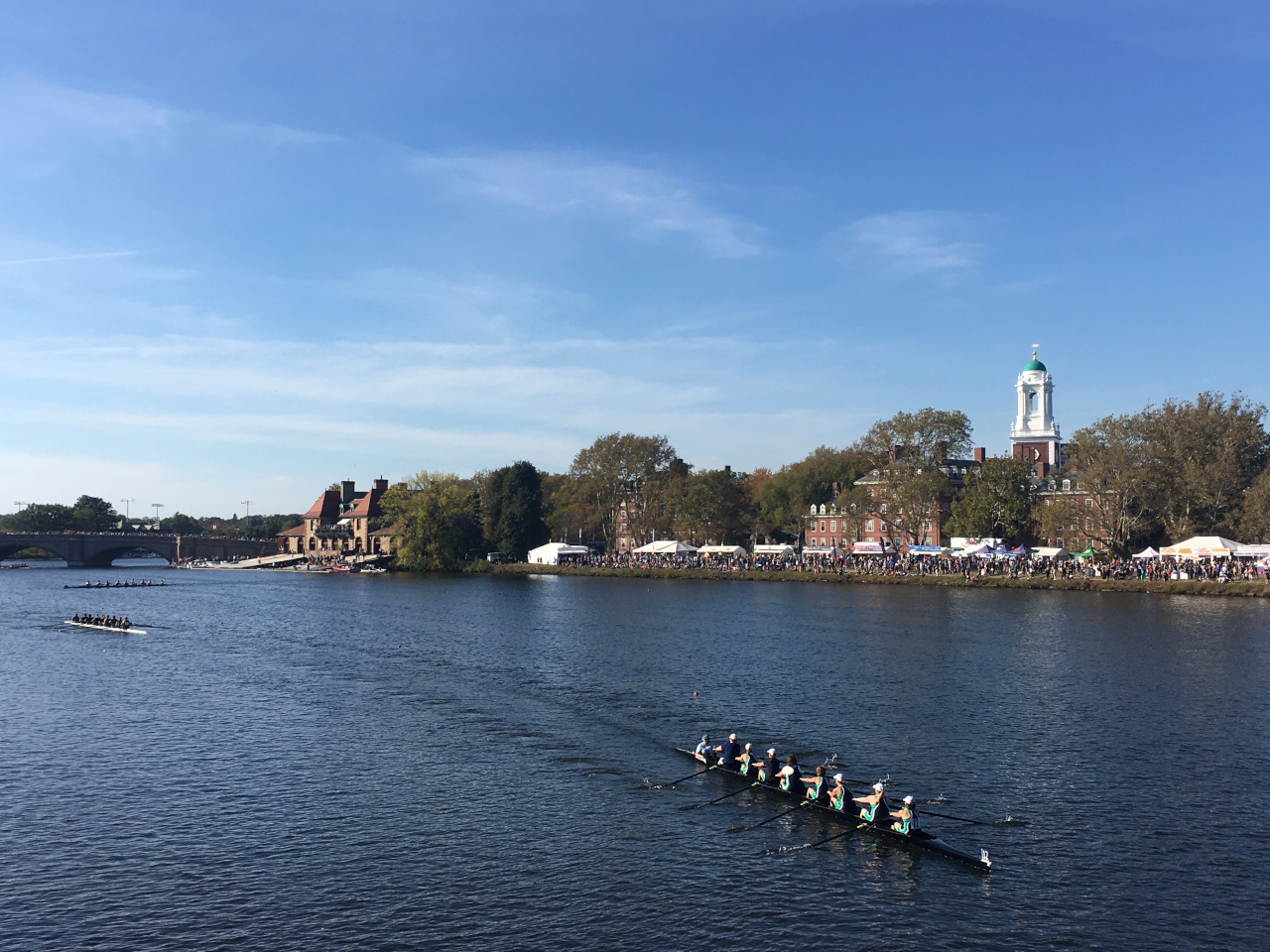 8. The South End
Arguably Boston's trendiest neighborhood, there are lots of hip eateries and bars here, as well as gorgeous Victorian row houses.
9. Copley Square
Copley Square is one of our favorite places in Boston.
Don't miss the Old South Church and Trinity Church, and behind Trinity Church is the tallest building in New England, the John Hancock Tower. The Boston Public Library is worth a visit also.
10. Back Bay + Newbury Street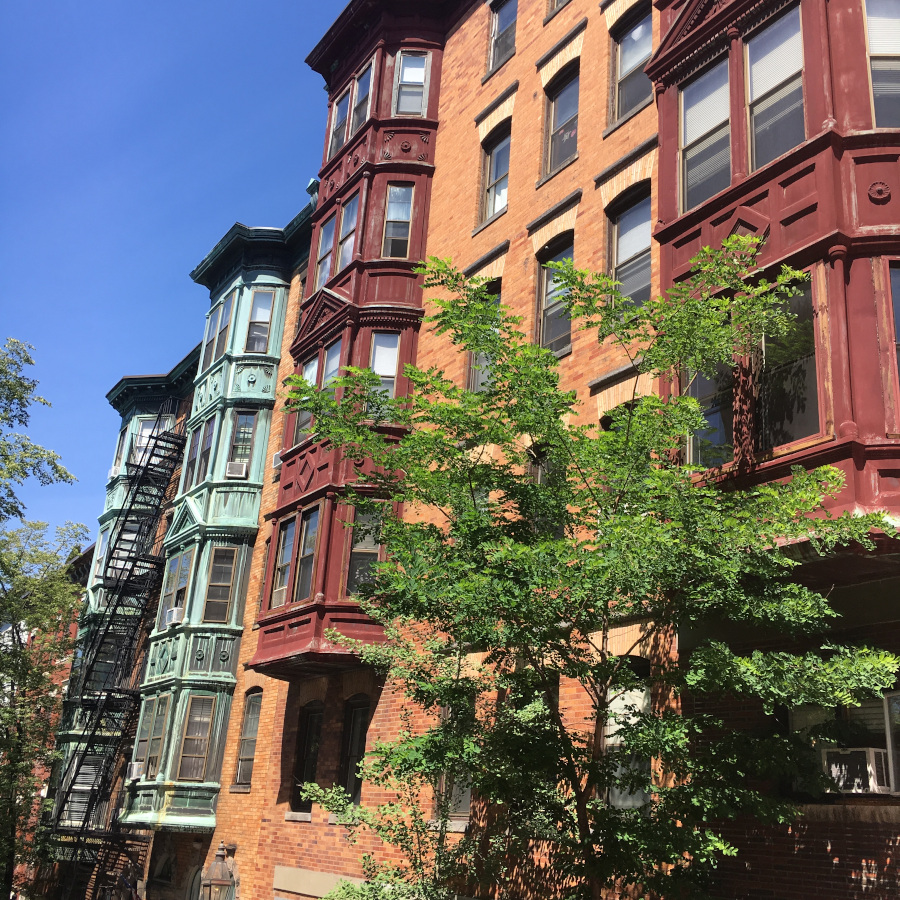 Near Copley Square, the Back Bay neighborhood is arguably Boston's ritziest, with great architecture to explore and lots of chic shops on its main drag, Newbury Street.
Newbury Street is beautiful for window-shopping and has all the biggest brands, as well as a variety of brunch spots and more casual shopping.
11. The Commonwealth Avenue Mall + Public Garden
One block behind Newbury Street is the Commonwealth Avenue Mall, a tree-lined promenade that we love to visit in all seasons.
The apartment buildings overlooking it are gorgeous, and there are benches and other places to relax.
At the end of the Mall, check out the Public Garden, a large park connected to the Boston Common (the beginning of the Freedom Trail) with romantic walking paths and very talented landscaping and flower arrangements.
Definitely include these places on your Boston itinerary.
12. The Prudential Center
Back in Back Bay, the Prudential Center is a large shopping mall popular with tourists and locals alike.
Located next to Hynes Convention Center, the shiny "Pru" (as locals call it) has tons of shops and restaurants, as well as an adorable Italian market called Eataly si make sure you include Prudential Center on your Boston sightseeing guide.
13. Fenway Baseball Stadium
The iconic Fenway stadium, home to the Red Sox, is located in the Fenway-Kenmore area of town, an area popular with students that has exploded in recent years, with lots of new restaurants to try.
Make sure to include the stadium on your Boston itinerary as it's an iconic place.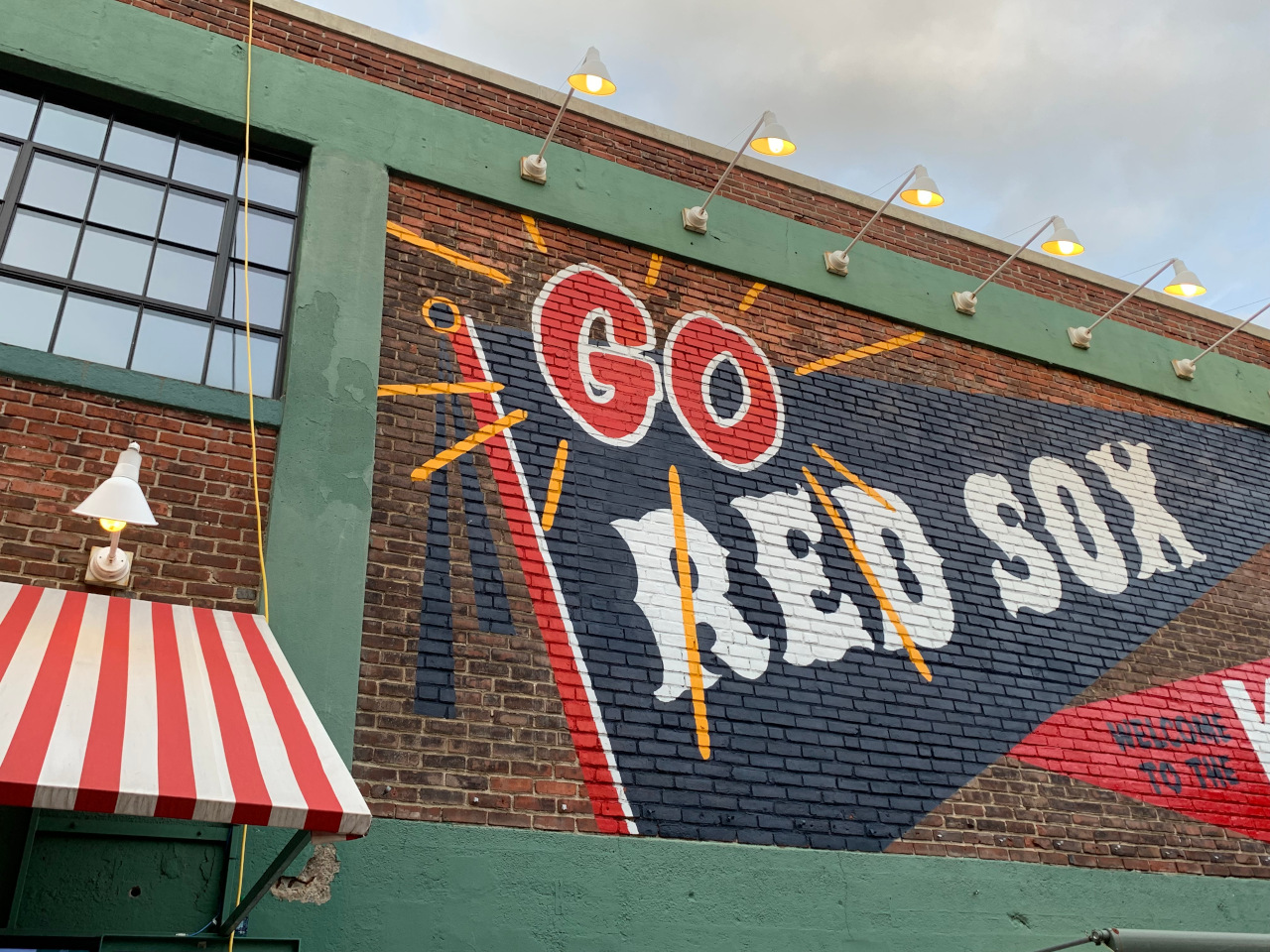 14. The Museum of Fine Arts + Isabella Stewart Gardner Museum
Located fairly close to Fenway are two of Boston's most prominent museums– the enormous Museum of Fine Arts and the beguiling Isabella Stewart Gardner.
The MFA is certainly worth a visit, but be sure to budget several hours as the collection is huge, similar to the National Gallery in DC. For sure one of the best things to do in Boston!
The ISG is much smaller, and perhaps more manageable if you're on a tight schedule.
The former house of Bostonian and amateur art collector Isabella Stewart Gardner, she bequeathed it to serve as a museum after her death, with the condition that everything stay exactly as it was.
The ISG was robbed in 1993, and the missing artwork was never found– making it the most valuable unsolved art heist in history. Given the terms of her will, you can see the empty frames still on the walls where the artwork was taken.
15. The Emerald Necklace
Outside the ISG you can take a stroll along a large portion of the interconnected park system known as the Emerald Necklace.
Designed by famed landscape architect Frederick Law Olmsted, there are 6 parks in the Emerald Necklace, 3 of which are right outside the ISG– the Fens, the Riverway, and Olmsted Park.
These are great outdoor attractions in Boston!
Boston Off the Beaten Path:
After seeing the famous sights, let's discover the best off the beaten path things to do in Boston.
Gardens, free museums, a milk bottle, and others – you won't get bored visiting Boston.
So here are the best offbeat destinations in Boston – and some quirky things to do in Boston!
1. The Mapparium at the Mary Baker Eddy Library
Located right near Northeastern University, the Mapparium (located inside the Mary Baker Eddy Library) is one of our favorite spots in Boston.
It's a stained glass map of the world, designed to make you feel like you're on the inside of a globe.
Its vibrant colors are really beautiful and unique, and we would consider this a "must-see" in Boston, despite the fact that it costs $6 to enter and you're not allowed to take photos inside.
2. The Boston Public Library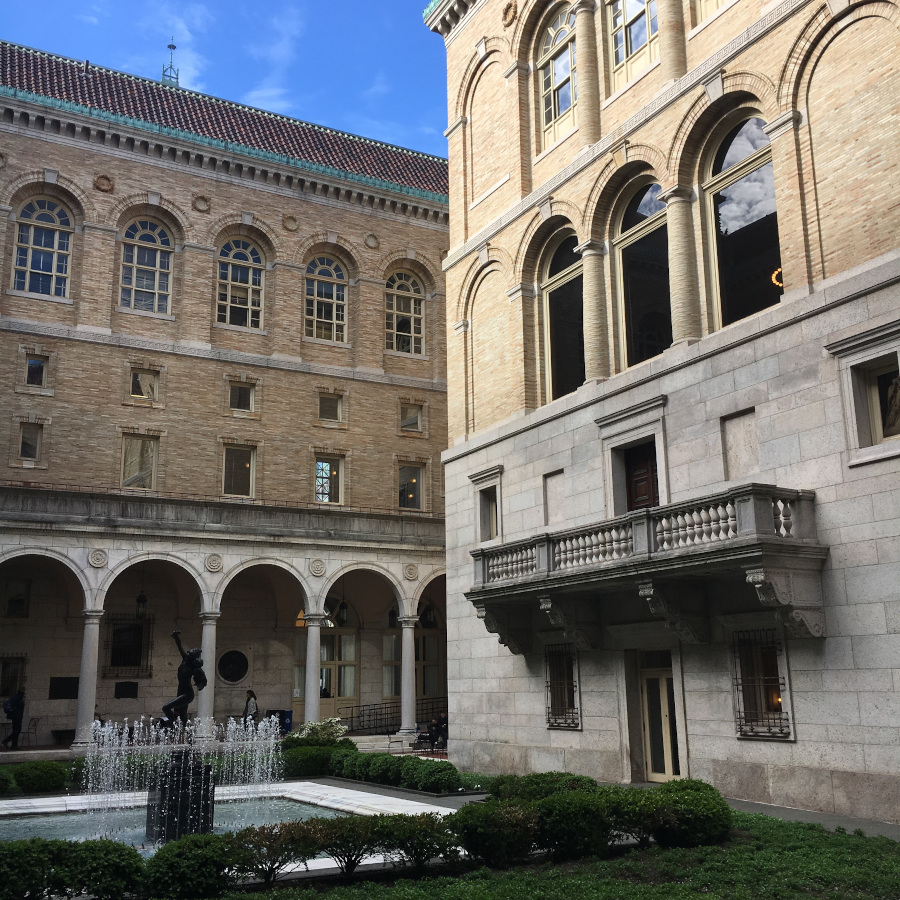 Located in the above-mentioned Copley Square, the Boston Public Library is one of the city's best-kept secrets.
Built in 1888, its splendid and grandiose staircases, balustrades, and statues; original mural work by famous artist John Singer Sargent; and beautiful indoor courtyard are all jaw-droppingly beautiful.
Our favorite part of the library is the Bates Room on the 2nd floor. With antique floor-to-ceiling bookshelves, huge picture windows with views of Copley Square and the courtyard, and old-fashioned green lamps make it an epic "old-school" study nook.
3. The Boston Athenaeum
Speaking of libraries… located at intriguing address 10 1/2 Beacon Street, the Athenæum was founded in 1807– making it one of the U.S.'s oldest libraries.
Not only is it home to 200,000 rare pieces of arts and books, but it's absolutely beautiful on the inside and therefore one of the best off the beaten path attractions in Boston.
Perhaps a more gruesome artifact it contains is a book made entirely of human skin— the memoirs of George Walton, a Massachusetts native-born in 1809 known as a "career criminal."
It's important to mention that using his skin as a book binding was at his own request, but… it's still rather repulsive, though.
The Athenaeum is located right near the Freedom Trail so this offbeat attraction in Boston is in fact easily accessible if you know where to look.
4. 40-Foot Tall Hood Milk Bottle
Next on this Boston city guide is an interesting place to visit.
Located right next to the Boston Children's Museum in the Fort Point area of Boston, the 40-foot tall Hood milk bottle, originally built in 1930, is also an ice cream store in the summer.
At the time of its construction, it was one of the first structures of its kind built entirely out of wood.
5. All Saints' Way in the North End
Located between 4 and 8 Battery Street in the North End is an adorable and colorful alleyway filled with photos and icons of saints, called All Saints' Way – and one of the Boston's best offbeat attractions.
Owner Peter Baldassari has been collecting Catholic icons and saint cards since he was a child, and people visit the delightful and colorful shrine from all over the world. For a definitive guide to the North End (including, of course, food!) see our post here.
6. Coolidge Corner Theatre
Just outside of Boston in the Coolidge Corner area of neighboring Brookline, there is a unique, old-school Art Deco "movie palace" dating back to 1933 called the Coolidge Corner Theatre.
Now considered one of the oldest independent Art Deco theatres in the country, there is much history found in the building and its architecture.
There is a lovely intimate setting to watching movies here due to smaller screens and cozier seating areas, and they specialize in showing films in 35mm, black-and-white, and fun themed nights.
7. Kendall Square Rooftop Garden
Located near the MIT Museum in Cambridge is the Kendall Square Rooftop Garden. Located specifically on top of 4 Cambridge Center, we would consider this quite the locals'-only secret– a super relaxing rooftop garden in the middle of one of the busiest areas of town!
It's wonderful to come up here to get away from the hustle and bustle on the street, and there are a few seats and tables to sit down and eat a snack or read a book.
8. Somerville's free museums
If you venture up towards Tufts University, you will find the Museum of Modern Renaissance and the Museum of Bad Art.
These zany museums are both free and filled with eclectic artwork that may not be for all tastes but is certainly fun and clever to check out. Definitely some of the best free things to do in Boston.
Boston's 25 Best Places to Eat: Snacks, Meals, Desserts, + More
When you're visiting a city, you have to know where to eat!
That is why the next focus on this insider's Boston guide is food! Discover the best restaurants in Boston and find out where to eat in Boston depending on your taste and preferences.
As you'll see, I've included options covering many types of food. These are indeed the best places to eat in Boston no matter when you want to stop for a meal – or what you'll choose!
Cannoli at Mike's Pastry vs. Modern Pastry (North End)
Mike's and Modern Pastry are the Romeo and Juliet of pastry shops, minus the love part. This infamous "cannoli rivalry" is a battle where everyone must choose a side, so we recommend trying both! In fact, we are a house divided, so we are always happy to hear from tie-breakers.
In our opinion, Mike's cannoli are a bit thicker than Modern, but Modern's shells are flakier, and more similar to what you'll get in Sicily. There are lots of flavor options, but the pistachio, chocolate chip, and hazelnut options are always delicious.
Keep in mind that during peak season the lines at both can get extremely long, winding around the block, and both establishments are cash-only.
By the way, if you're not a cannoli fan, they have a plethora of other Italian desserts– the chocolate cake and Italian cookies are both worth sampling.
Regina's Pizzeria (Italian, North End)
Speaking of rivalries… Regina's vs. Santarpio (located in East Boston) is also a culinary rivalry as old as time, but we are not a house divided on this one! We'll take Regina's anytime we can get it as it's one of the best places to eat in Boston.
Their "North End Recipe" is one of the best pizzas we've ever had, and pairing it with an ice cold pitcher of Sam Adams is a highlight. They don't take reservations, so try to go at off-peak times (lunch, mid-afternoon, weekdays, etc.)
However, if you have to wait in line, it is totally worth it. The tiny interior is cozy and smells wonderful, and that wood-fired oven pizza can't be beat.
If you're a group of 2, you can ask to sit at the bar to lessen your wait time.
Giacomo's (Italian, North End)
If you're searching for hand-made pasta made fresh on premises, look no further! The folks here make their pasta every morning by hand, and close up shop when they run out.
Note that dining here can be quite the time commitment, and perhaps will not work out for those in town for only a few days.
In addition to the pasta running out, they do not accept reservations and have a tiny eating space. We've seen people lining up as early as 2PM for a 5PM open.
Giulia (Italian, Cambridge)
If Giacomo's isn't a possibility for you, Giulia would be our runner-up. Their hand-made pasta is also delectable, but you can make a reservation here and it's one of the best restaurants in Boston.
Their calendar opens up once a month, so do try to make the reservation early. Their amatriciana, antipasto plates, and homemade pistachio gelato are all favorites.
Ma Maison (French, West End)
If you're in the mood for cozy and romantic French cuisine, this place is absolutely worth the splurge.
The salads are crisp and delicious, the entrées melt in your mouth and are quite sizable, and the wine recommendations and pairings are always just what you were wanting.
Oleana (Mediterranean, Cambridge)
For a taste of Mediterranean on a beautiful patio, look no further!
Triple feature! Saltie Girl (Seafood, Back Bay), Union Oyster House (Seafood, North End), or Neptune Oyster (Seafood, North End)
There's an ongoing debate over which of these three oyster and seafood establishments is best, so we figured we'd recommend all three, as you really can't go wrong! They are all great Boston restaurants!
Legal Seafood Harborside (Seaport) or Legal Crossing (Downtown Crossing)
For seafood in general, check out either location of Legal.
Lolita (Back Bay or Fort Point/Seaport)
You can't miss the frozen margaritas and other cocktails here, but the food is exquisite as well, especially the appetizers.
We refer to Lolita's decor as "dungeon-glamour," which we're sure you'll agree with if you visit. While both locations have excellent food and drinks, we're especially partial to the Back Bay location.
Antonio's (Italian, West End)
This place could also be filed under "off-the-beaten-path well-kept secrets" for sure. Antonio's is just as cozy and traditionally Italian as anywhere in the North End, but much more economical.
The desserts are top-notch, but the lobster ravioli in particular are the best we've had in Boston. This is, for sure, one of the best Boston restaurants.
Shan-a-Punjab (Indian, Brookline)
Easily the best Indian food we've ever had. While not a budget option, the portions are huge, so expect to have leftovers.
Their coconut-based curries, naan, and tandoori-grilled options are all fantastic.
Yoma Boston (Burmese, Allston)
If you've never tried Burmese food, you're missing out. This is one of our favorite restaurants in Boston, and also something we'd consider a locals' tip.
The "tea salad", made with fermented green tea leaves, is a really eclectic and delicious mix of flavors, and their menu is vegetarian-friendly.
Yankee Lobster (New England, Seaport)
Everyone wants to try lobster rolls while they're in town, a sentiment we wholeheartedly support! This is definitely a no-frills establishment, but their hot rolls with melted butter can't be beat.
Insider tip: if you're ordering a lobster roll and given the option to choose between hot and cold, we really recommend hot!
Cold is more like a chicken or tuna salad style sandwich, while hot is all-around warm and buttery goodness.
Gourmet Dumpling House (Chinese, Chinatown)
Speaking of no-frills, this place has fairly polarizing Yelp reviews, but if you go knowing what to expect you will leave wanting to come back as soon as possible.
Here's the scoop. You will likely have to wait, you will likely have to share a table with strangers if you're a party of less than 4, and the waitstaff may or may not yell at you.
However, whatever happens is absolutely worth it for the dumplings. Check out the seafood dumplings and soup dumplings in particular.
Antico Forno (Italian, North End)
A solid recommendation in the North End, as it usually has reservations available and has a pretty large seating area.
We especially recommend it for lunch, as their lunch menu has great pricing. Our absolute favorite dish here is the lasagna, with the arrosto di agnello (leg of lamb sandwich) coming in a close second.
Faneuil Hall (Downtown)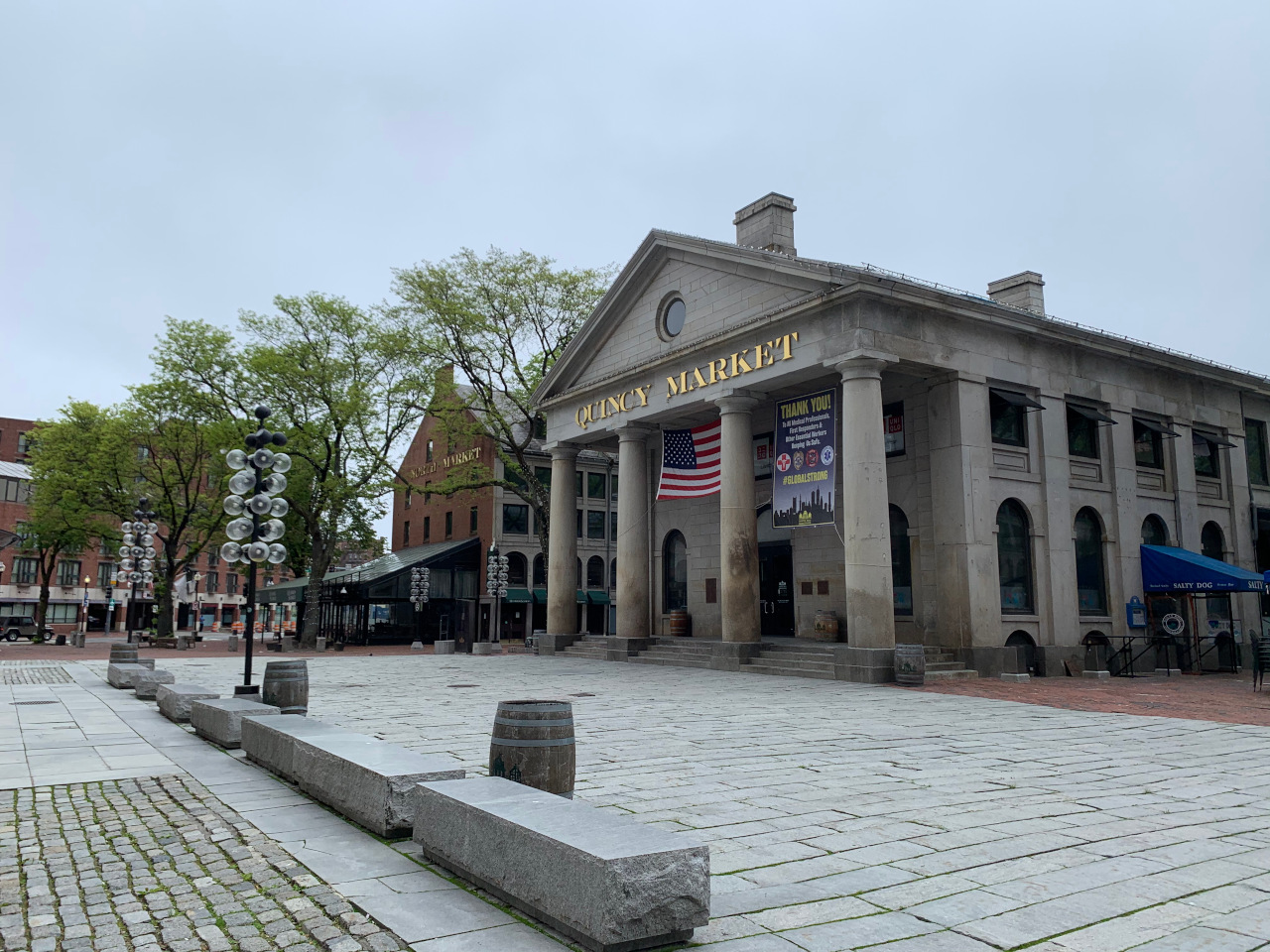 If you're with a group or feeling hungry while walking the Freedom Trail, Quincy Market at Faneuil Hall is a good place to stop as it's one of the best places to eat in Boston.
There's something for everyone here, from classic New England (lobster rolls, clam chowder) to sandwiches, snacks, ice cream, etc. in the food court, with some good sit-down restaurants in the North and South Market buildings.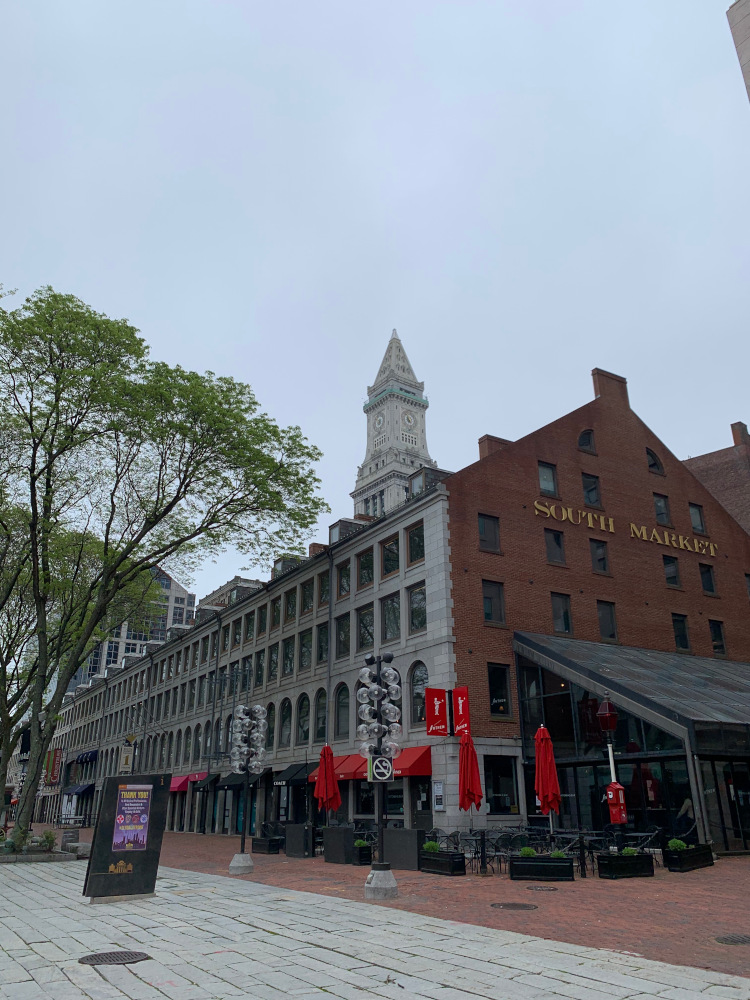 TimeOut Market (Fenway)
Speaking of markets, Boston's newest one, called a "food hall" is located in the Fenway area.
There are several food and drinks stalls, and a communal eating space in the center.
Cookie Monstah (Ice Cream Sandwiches, truck travels, often in Boston Common or Christopher Columbus Park in the North End)
We're pretty sure these are the largest ice cream sandwiches you'll ever see, and they are unbelievably good.
Both the cookies and the ice cream are home-made, and you can DIY your ice cream and cookie flavors, or go with one of their concoctions.
Our favorite is the Red Monstah (Red velvet cookies + "green monster" (Mint Oreo) ice cream.
Monica's Trattoria (Italian, North End)
Don't miss the squid ink pasta here!
Kupel's Bagels (Brookline)
Hands down, best bagels in Massachusetts.
They have an impressive amount of cream cheese flavors and whole wheat options, and you can't miss the pumpernickel rye.
Dig Inn (Back Bay, Downtown)
If you're looking for something quick, check out this healthy fast-casual local chain. Similar to Chipotle, you build your own bowl with a choice of protein + 3 locally-sourced, delicious sides.
We especially recommend their sweet potatoes, parmesan cauliflower, and mac 'n' cheese if you're feeling like a calorie splurge. Keep in mind their menu changes seasonally depending on what's locally available.
Sam LaGrassa's (Sandwiches, Downtown)
These sandwiches are so massive that they'll likely tide you over for 2 meals.
El Pelón Taqueria (Tacos, Fenway)
The fish tacos are a particular favorite here, and a side of maduros (delicious sweet plantains) is mandatory in our opinion.
Cocobeet Juice Bar (Smoothies + Bowls, Downtown Crossing)
They're pricey at $11 each, but the Blue Oasis bowl in particular is to-die-for, and can absolutely serve as a meal.
Toscanini's (Ice cream, Cambridge)
Don't miss the B3 flavor: brown butter, brownies, and brown sugar! While the portions are quite small, the ice cream is very decadent.
Where to Stay in Boston
Keep in mind that it can be a bit challenging to find lodging in Boston. Given that it's fairly small for a major city, there's quite a housing crisis here, and there aren't nearly as many hotels as other cities.
While the outskirts and the area around the airport have a decent amount of hotels, it's better to stay closer to downtown if you can.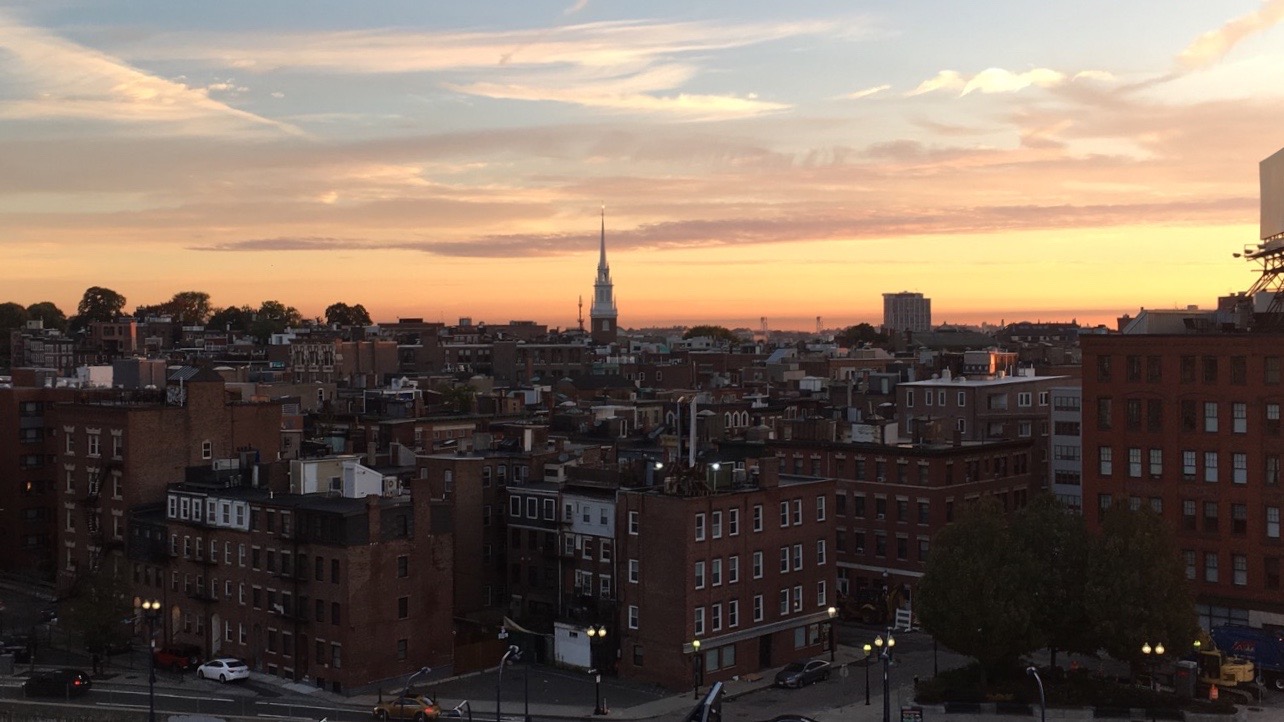 We always recommend Airbnb in Boston because it's a bit more economical.
Check out the Jamaica Plain, Brookline, or Allston/Brighton areas, as they are still quite close to downtown while being a little cheaper. You can also stay across the river in Cambridge or Somerville and take the red line into town.
Boston doesn't really have hostels, though there is a HI hostel in Chinatown (details below.)
If you can splurge a bit more on accommodation, there are a decent amount of adorable boutique hotels in the Back Bay and Copley Square areas.
Budget
Airbnb
HI Boston (Chinatown)
Boston Fenway Inn (Fenway)
Middle-of-the-road
The Verb Boston (Fenway)
Yotel (Seaport)
Luxury
Fairmont Copley Plaza (Copley Square) Fun fact: every U.S. President since Taft has stayed at this hotel!
Mandarin Oriental (Back Bay)
Boston Tips
The last item on this Boston city guide covers the top tips for a trip to Boston.
So, apart from all the details above, here's everything you need to know before visiting Boston.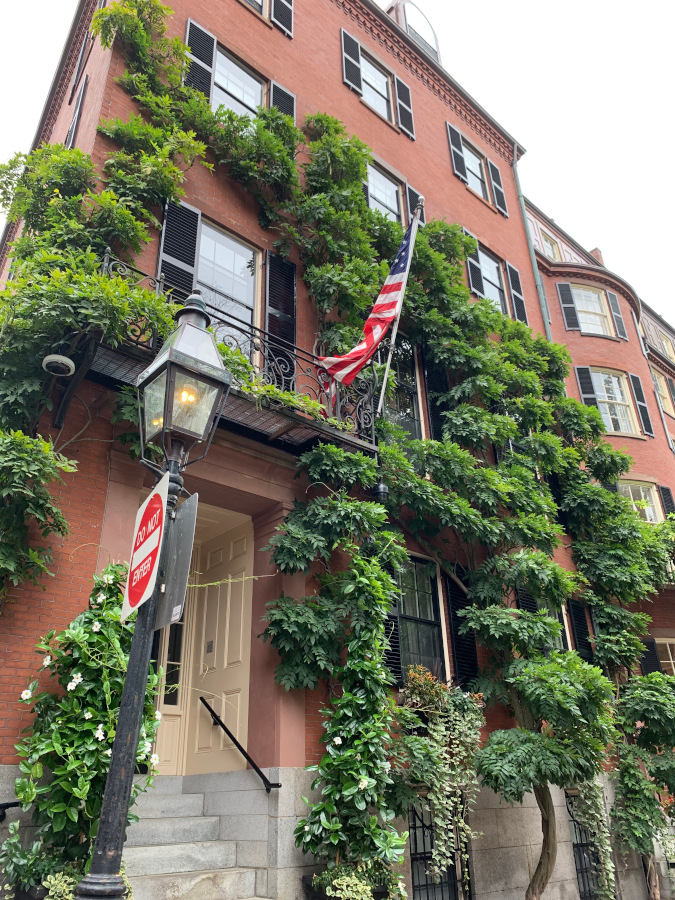 Did you know that Boston has a great public transit system? We highly, highly recommend that you take the train or bus rather than drive during your visit.
The transit system is called the MBTA (Massachusetts Bay Transit Authority), and it boasts several train lines (blue, green, orange, red, and silver), as well as an extensive bus network that will take you pretty much anywhere you need to go in the city, including Boston's neighboring cities of Cambridge, Brookline, and Somerville.
The train fare is $2.25 each ride, no matter how far you go, and the bus fare is $1.85.
When you arrive, be sure to ask an MBTA employee for a "Charlie Card," a reloadable fare card.
The MBTA has been claiming since we moved here that they are phasing out the paper cards (which will make procuring a Charlie Card necessary), but for now, you can still get one.
However, Charlie Cards save you a few cents on each ride! Note that the fare machines are old and can be a bit troublesome sometimes– just be patient and go to a different machine if it keeps getting stuck. Many no longer accept cash.
If you're seeking to travel a bit outside of Boston proper, you can utilize the commuter rail, which departs from large stations such as North and South Station on a set schedule.
There are often special weekend passes available– $10 for unlimited rides, which pays for itself in just one round-trip.
You can use the commuter rail to visit beautiful coastal towns like Rockport, Newburyport, or Ipswich, or visit the central part of the state.
As we said above, we strongly recommend that you book lodging close to a train or bus line, as we do not recommend driving in Boston.
To be frank, it's simply not fun to drive here. Especially if you're only in town for a short time, it's not worth the stress to rent a car and fight for traffic and parking.
Boston's traffic was ranked the "worst in the U.S." in 2019, Boston drivers are known around the U.S. for being impatient and aggressive, and parking is difficult to find and expensive.
Trust us: it's much easier to walk, take the MBTA, or even take a ride-share to get where you need to go!
Weather in New England is infamously fickle. No matter what time of year you visit, we recommend bringing layers and a rain jacket and/or umbrella, as the temperatures can vary tremendously and brief rain showers can come out of nowhere.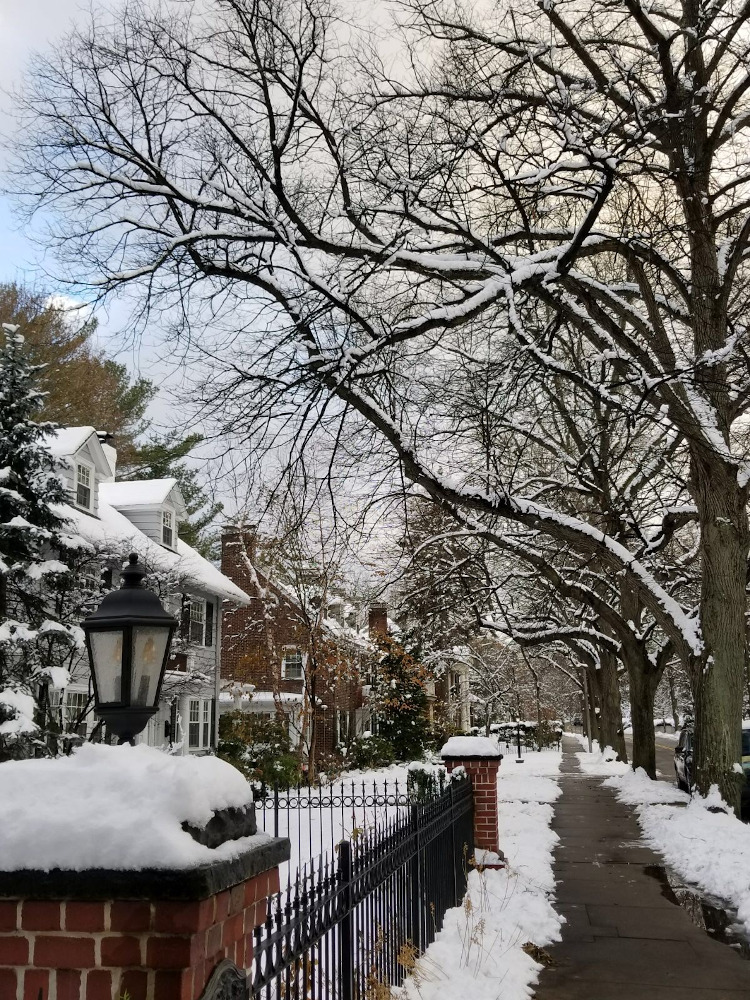 Boston is beautiful year-round, but if we had to choose one weekend when we don't necessarily recommend visiting for the first time, it would be the weekend of the Boston Marathon.
Unless you are partaking in the Marathon or its adjoining festivities, the city is absolutely crammed with race participants and their families, and the MBTA is shut down the day of the marathon due to safety and the path the race takes.
The Marathon is so, so much fun, but it can be very difficult to get lodging and restaurant reservations because it gets so crowded, and Marathon Monday is a city holiday in Boston when many attractions are closed.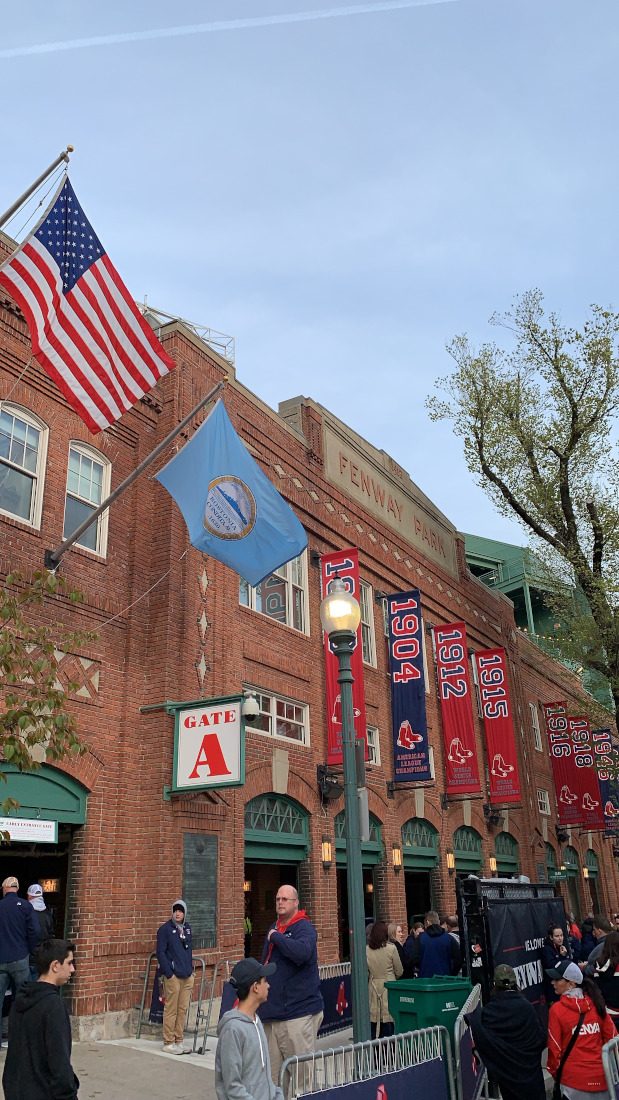 We hope you enjoyed our guide to Boston, our adopted hometown and one of the U.S.'s best cities. We know you'll love your visit here!
Bio:
Tegan George & Alex McKenzie | Why Not Walk
Tegan and Alex are travel, hiking, and biking enthusiasts currently based in Boston, USA. There is nothing they love more than exploring new places by walking, and they have visited over 30 countries together since they met in 2015. Their love for "walking the world" led them to found Why Not Walk, a travel guides site. Follow them on Instagram, Facebook, or Pinterest to start planning your next adventure.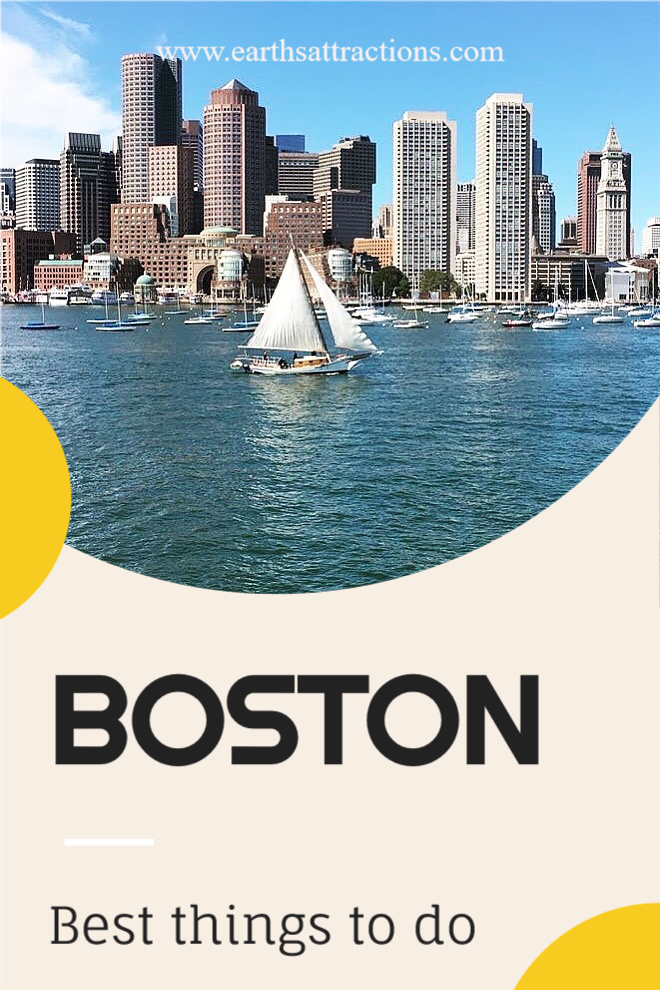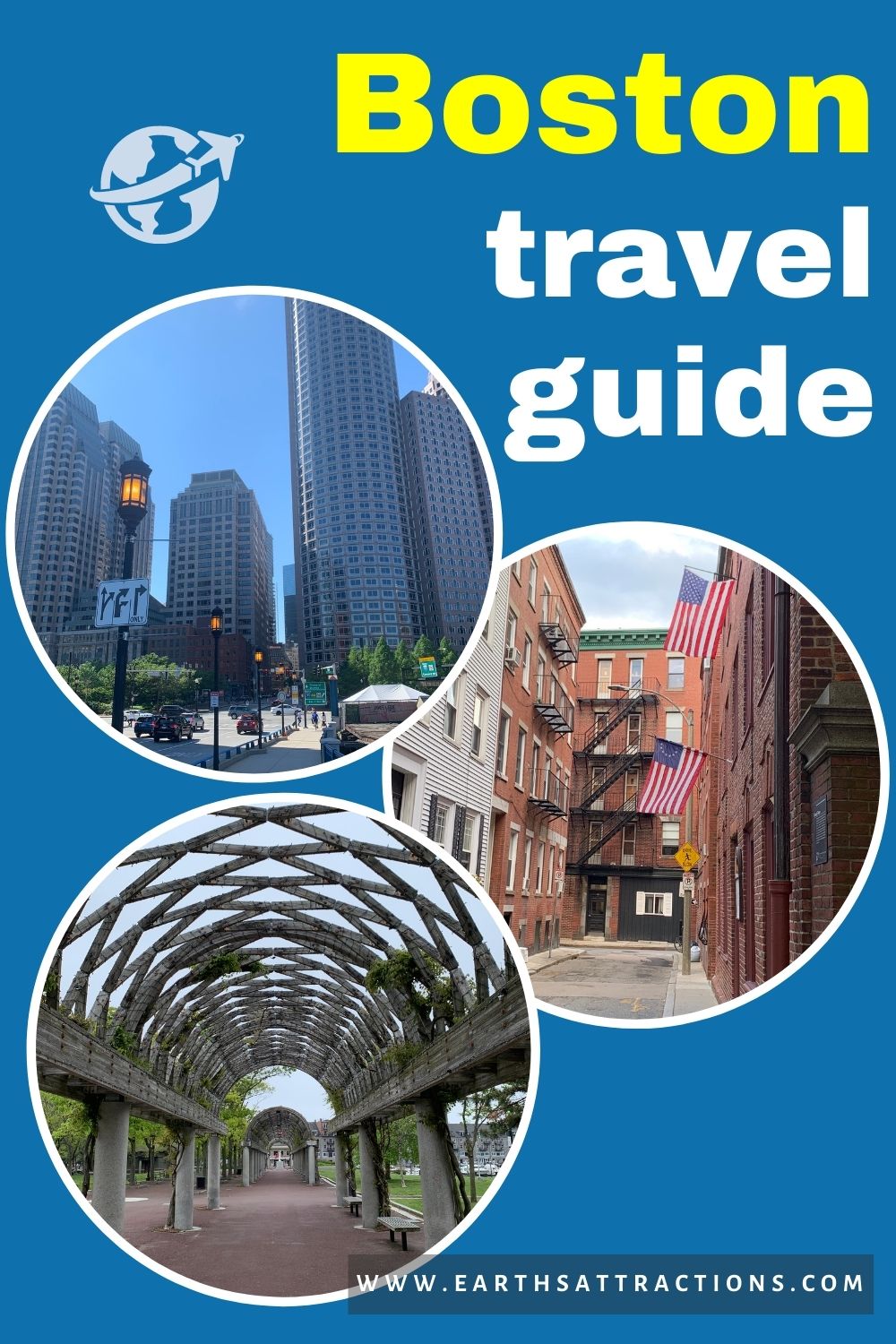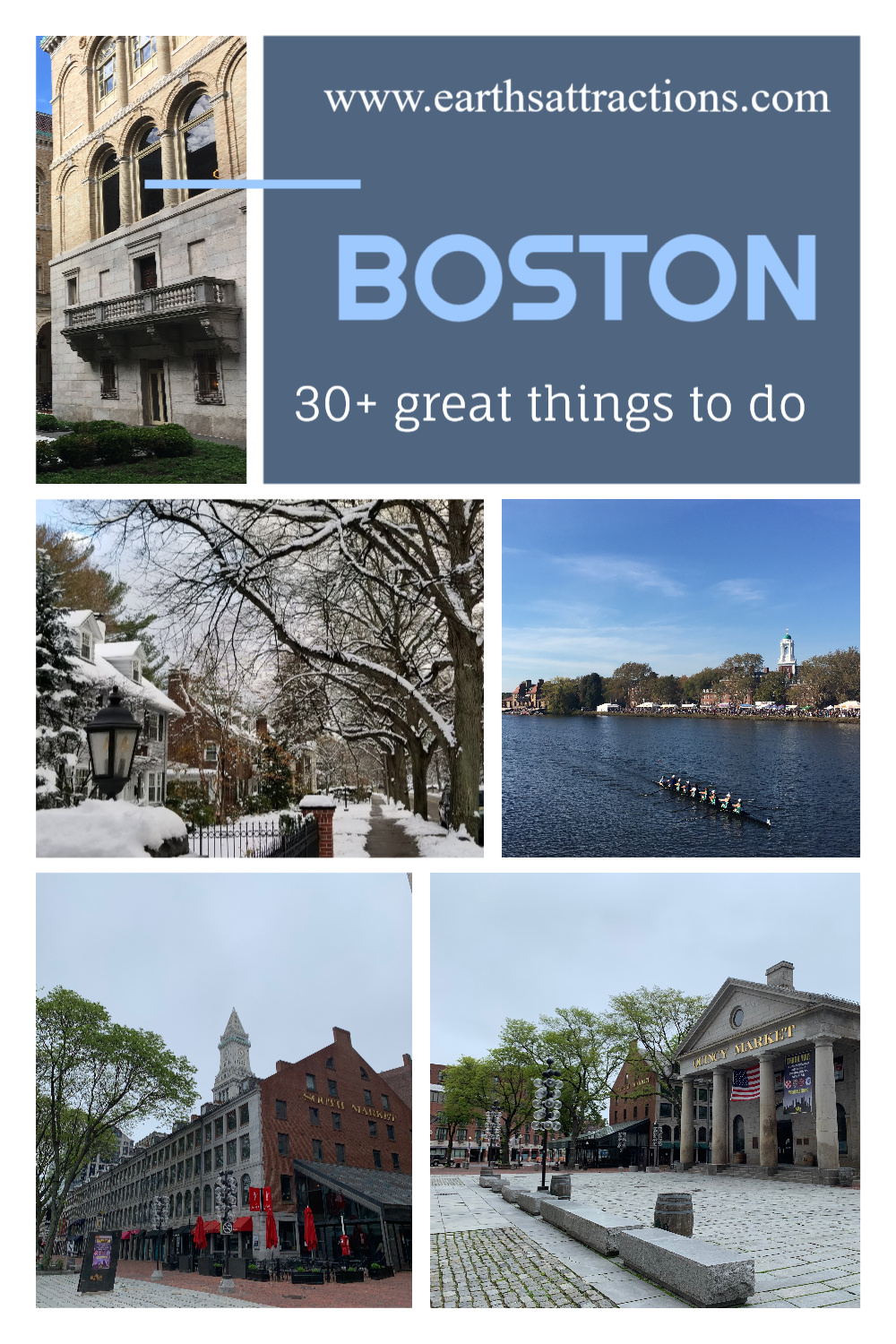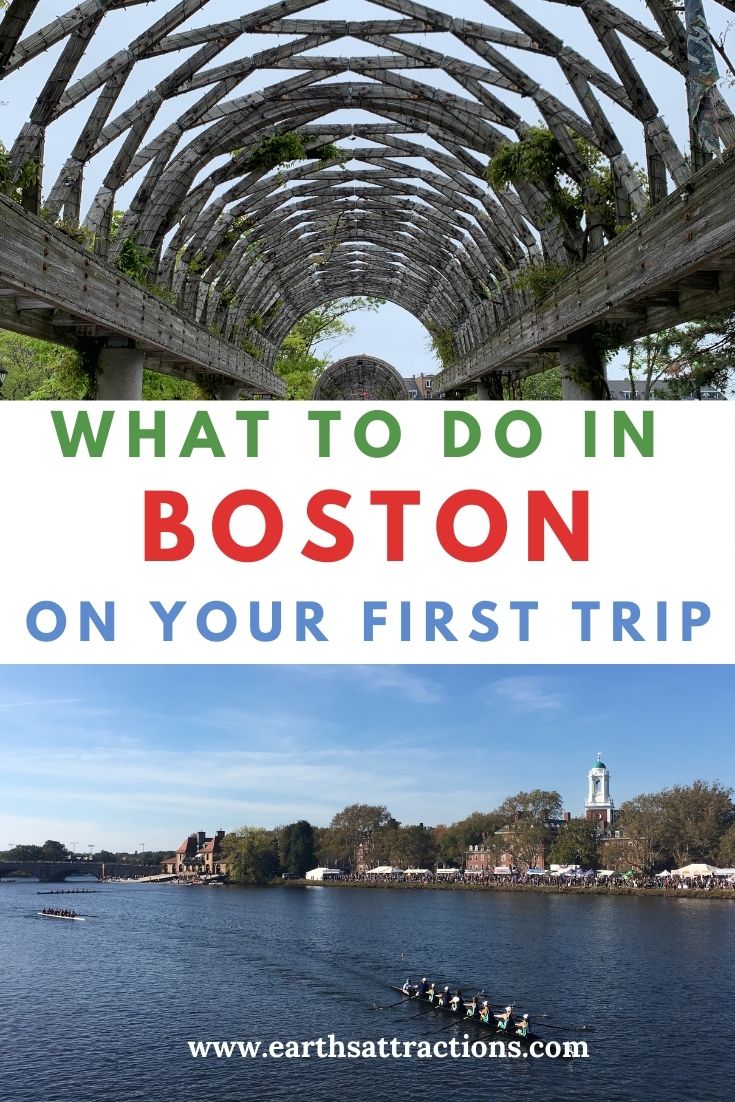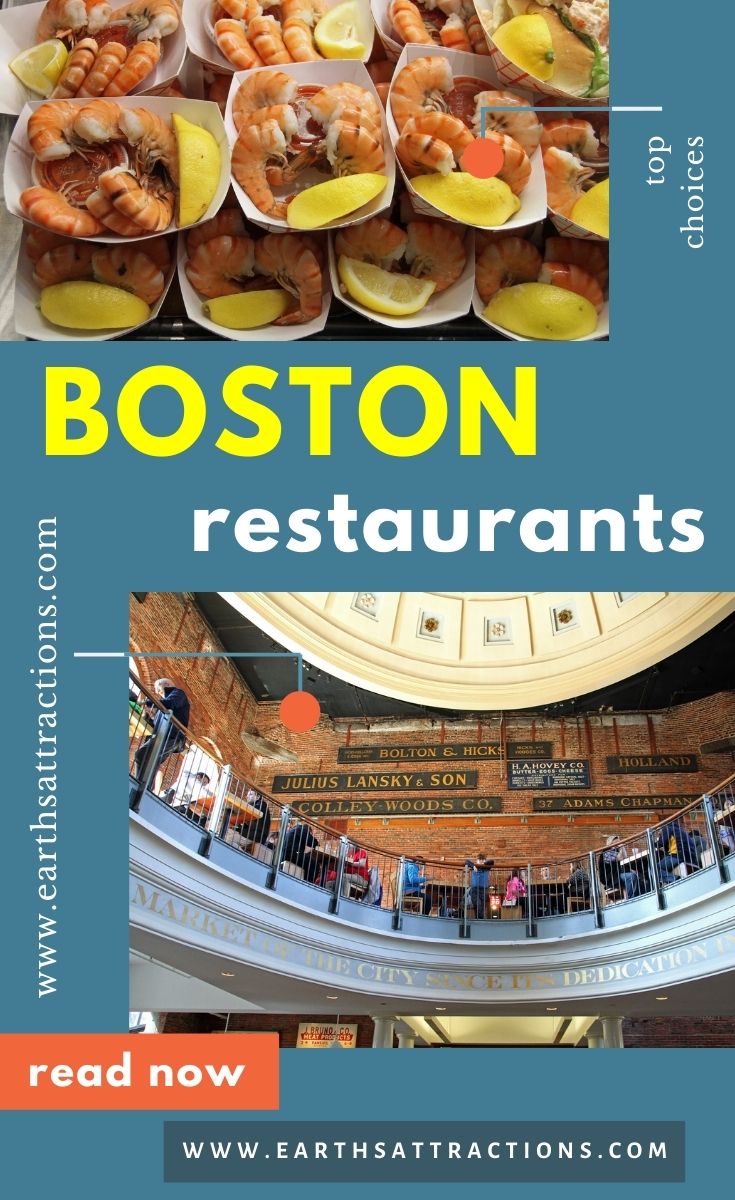 photo sources for the photos in this pin: 1,2