Birmingham, UK, is a very famous – and big – city in Europe, and a wonderful destination to visit while in England. With its numerous canals, lovely architecture, splendid green spaces, Birmingham has a lot to offer. Here is a local's travel guide to Birmingham, UK, written by James Forrest from www.jamesmforrest.com, a guide which includes famous and off the beaten path attractions, places to eat and stay, and tips.
Birmingham is generally considered to be England's "second city" (Manchester? Never heard of it), with the largest population and GDP outside of London. Home to over 1 million people, Birmingham is a thriving centre of commerce and industry, a vibrant multi-cultural hub and an up-and-coming destination shedding its poor reputation of the past. It is the youngest city in Europe, with under-25s making up 40% of the population; it has more miles of canal than Venice; and with over 8,000 acres of parks and open spaces in it is one of the greenest cities in the UK. It has undergone world class regeneration over the past decade, including a 5-year, £750 million revamp of New Street railway station, the building of the glorious £190 million Library of Birmingham and the iconic redevelopment of the Bullring Shopping Centre. Then there are old favourites including Cadbury World, the NEC, the Jewellery Quarter and the Balti Triangle – so why not add Birmingham to your England bucket list?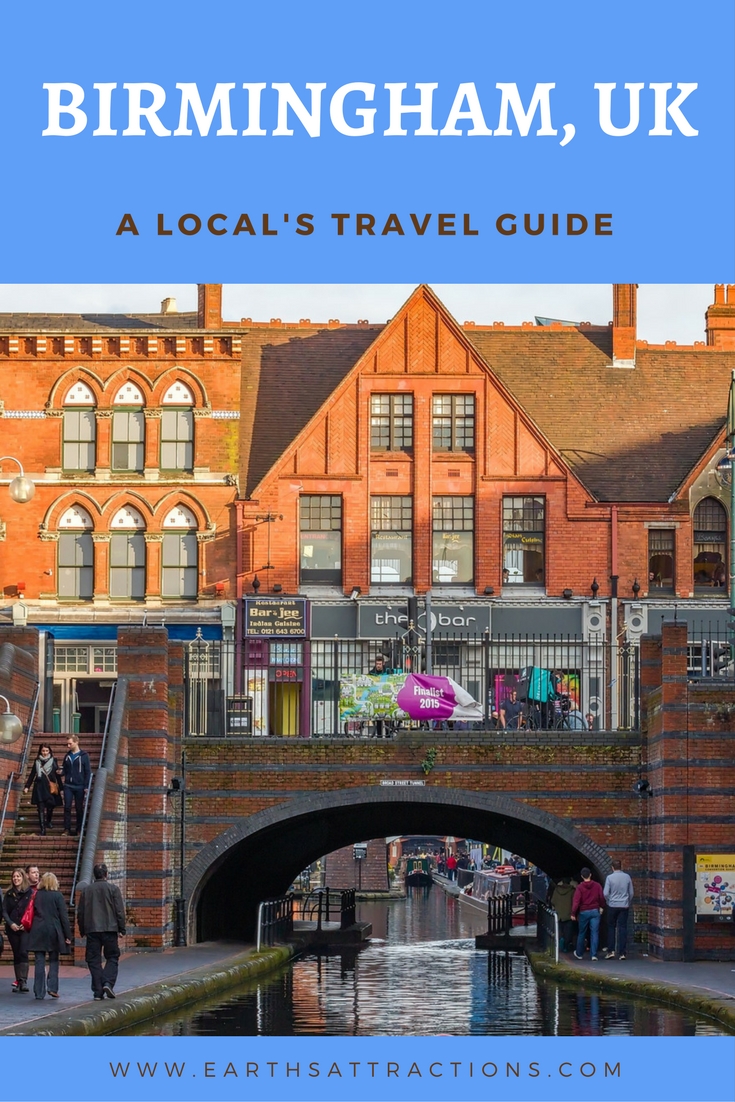 Top landmarks to see in Birmingham
1. Selfridges – this architectural landmark, which forms part of the Bullring Shopping Centre and houses the up-market Selfridges department store, has become a symbol of the regeneration of Birmingham. With a façade comprising of 15,000 aluminum discs, the futuristic building is striking to look at, while the inside is a paradise for shoppers.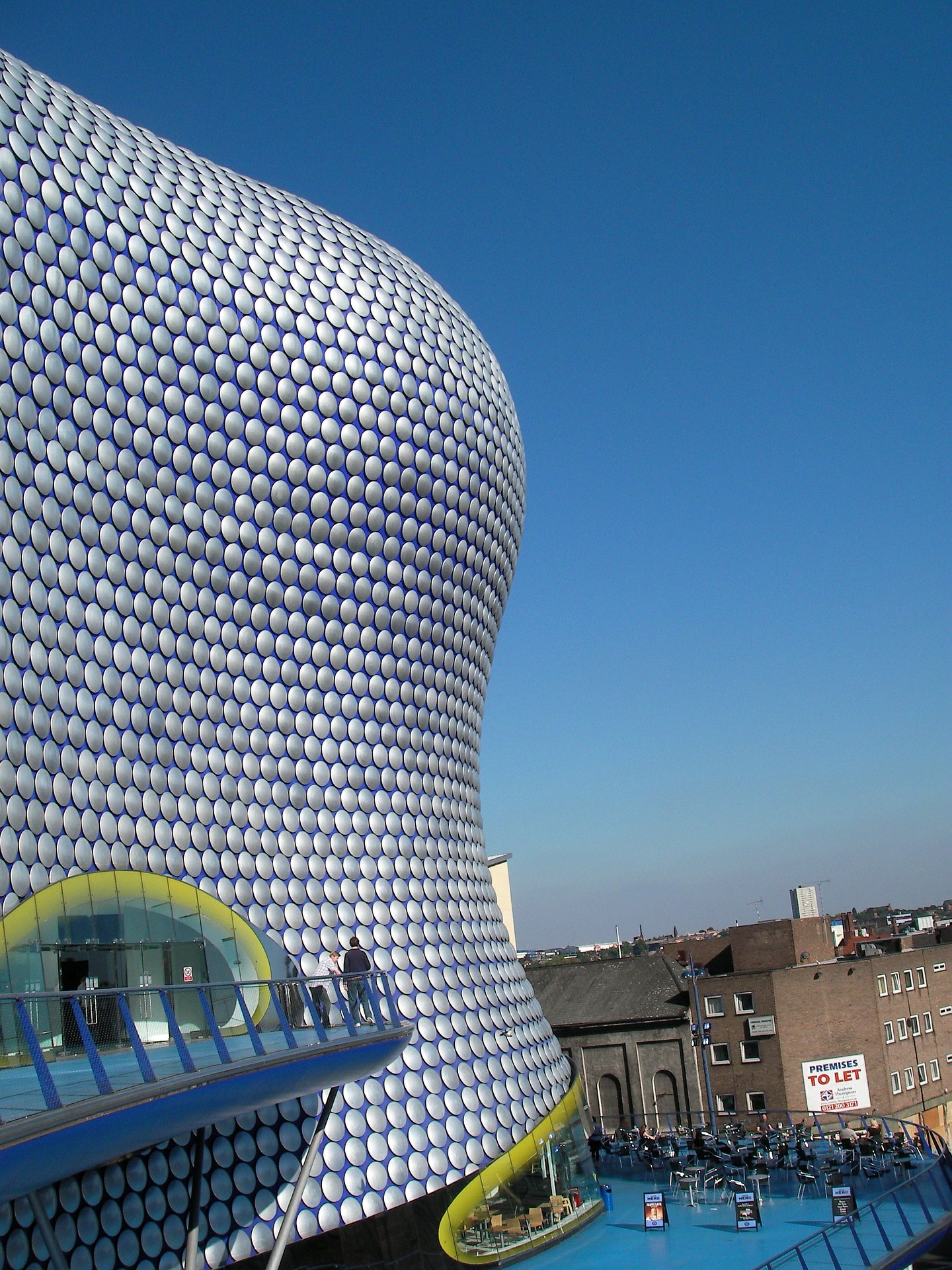 2. Library of Birmingham – the incredible £180 million, 31,000 sqm, golden library is the largest public building of its kind in Europe. It is a place not only to borrow books and read, but for exciting events, gazing out over the city from the terrace garden and gawping at the architecture. It is an attraction in its own right – and with almost 2.5 million visitors a year it is clearly a hit.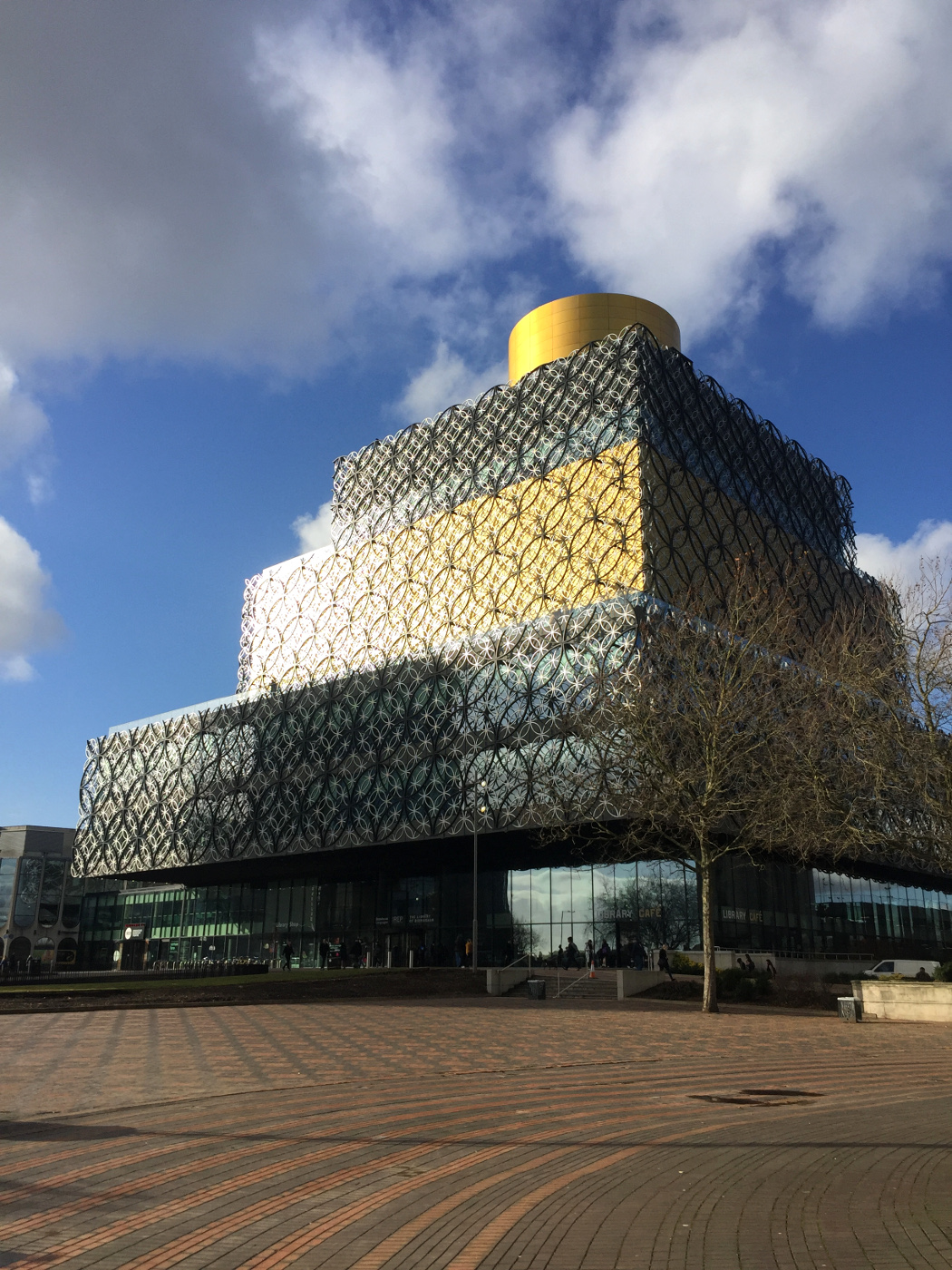 3. Cadbury World – located on Cadbury's Bournville manufacturing site in the south of the city, Cadbury World is a Mecca for chocolate lovers from far and wide. The attraction, which draws in hundreds of thousands of visitors annually, offers an interactive insight into the history of the brand, as well as the chance to taste some of its delicious treats.
4. Victoria Square – this fine square links the shops of New Street and the Bullring with the bars and nightlife of Brindley Place and Broad Street. It boasts some of the best historical architecture in the city including the Council House, Birmingham Museum and Gallery and Birmingham Town Hall, as well as the water feature The River (better known to Brummies as The Floozie in the Jacuzzi) and the "Iron Man" by Anthony Gormley.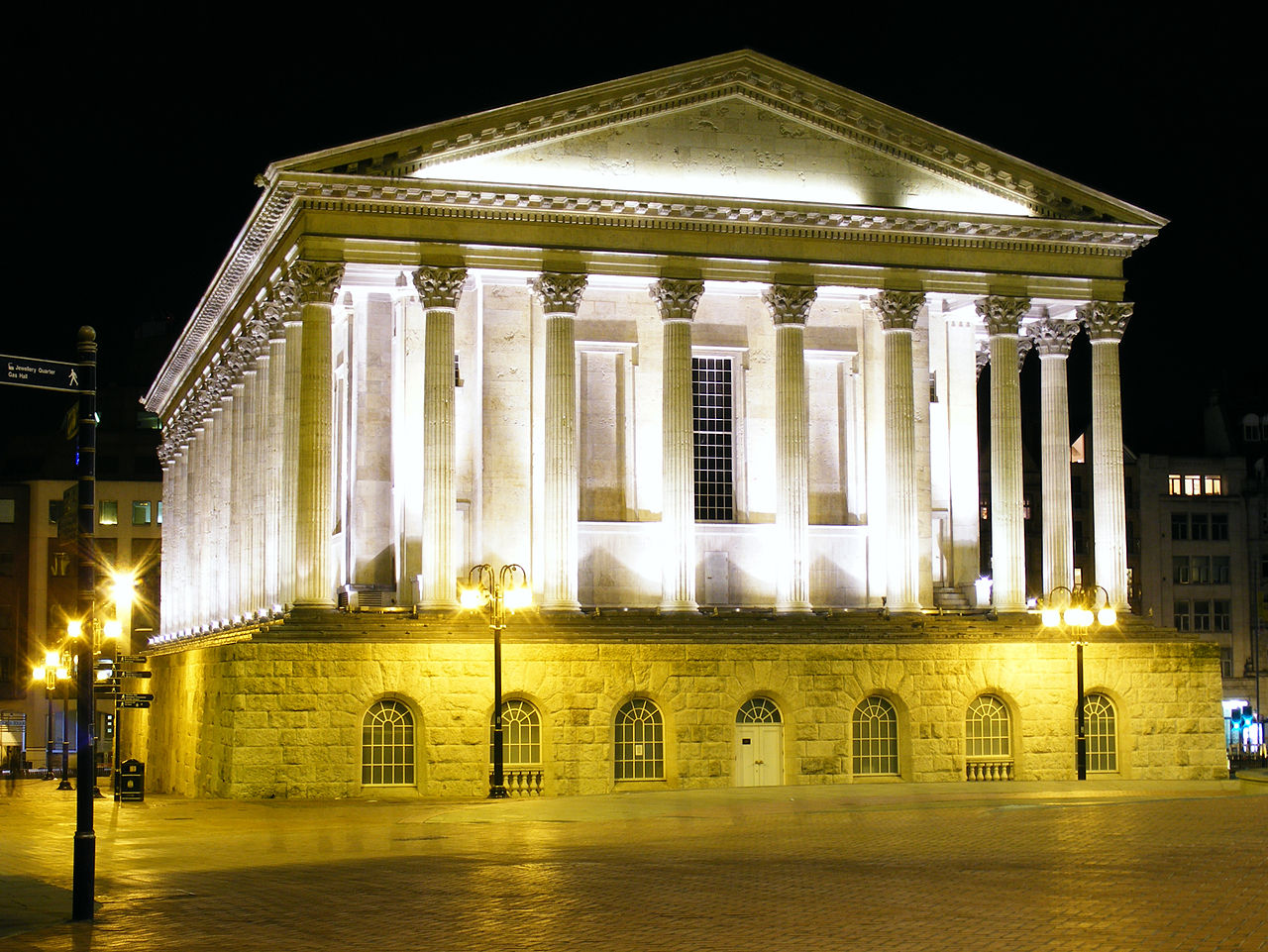 Photo by R J Higginson, on Wikipedia
5. Jewellery Quarter – stepped in history, this part of the city is home to more than 500 jewellery businesses and produces 40% of the UK's jewellery. It has 200 listed buildings and has been described by English Heritage as a 'unique historic environment in England – a national treasure'. The nightlife and food is great too, making the Jewellery Quarter a thriving and interesting centre.
Birmingham Off the Beaten Path
1. Canon Hill Park – this 250-acre green space in the south of the city is the perfect place to escape the concrete jungle and enjoy a relaxing walk.
2. Birmingham Back to Backs – run by the National Trust, this "carefully restored, atmospheric 19th-century courtyard of working people's houses" offers a brilliant insight into the history of Birmingham.
3. Tolkien Trail – did you know author JRR Tolkien, of The Hobbit and The Lord of the Rings fame, grew up in Birmingham? Walk the Tolkien Trail (google it) and you can visit the places that inspired his literary works.
Where to eat in Birmingham
You haven't truly been to Birmingham unless you've tasted its world-famous baltis. But what is a balti? It's a type of curry, fast-cooked over a high flame with fresh meat and vegetables, marinated and cooked with extra spices, then served up still sizzling in a balti dish. Head to the legendary balti traingle – a three-sided wedge of land in South-East Birmingham – and feast on both the Asian culture and atmosphere, as well as the delicious food. Don't fancy a curry? Well, for fine dining try the Michelin-starred Adam's in Waterloo Street, Purnell's in Cornwall Street, or Simpsons just outside the centre in Edgbaston; or there are a myriad of chain restaurants and independents (such as the epic burgers at Original Patty Men in Digbeth) to suit every taste.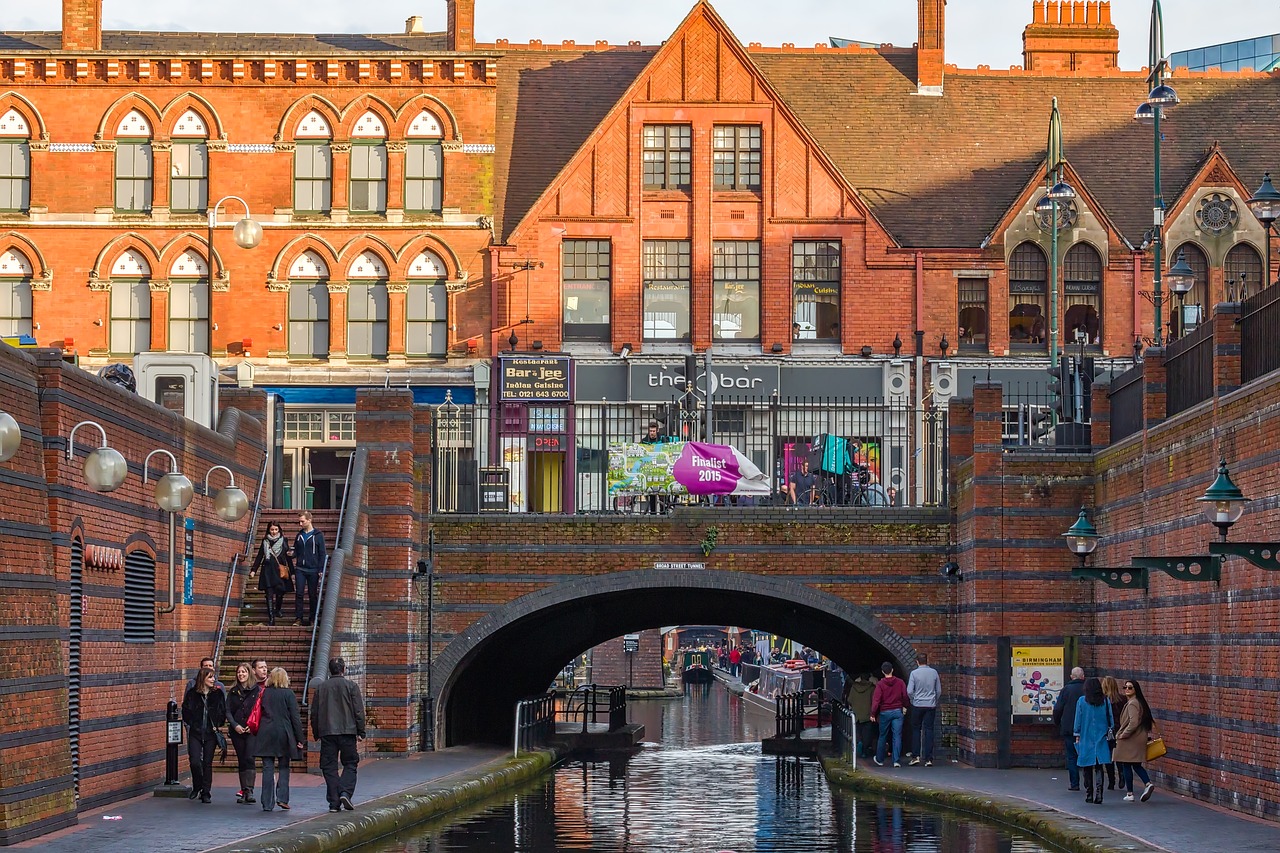 Where to stay in Birmingham
There are so many options. Go up-market at Malmaison, Hotel du Vin or The Edgbaston; for mid-range a number of Premier Inns seem a popular and well-rated choice; or Birmingham Central Backpackers and Hatters Backpack Hostel have a good reputation on Hostelworld.
Tips for Birmingham
Like any big city, Birmingham has its fair share of crime and trouble – but if you use your common sense and don't do anything stupid you will be perfectly safe and have a great time.
Birmingham is not on the tourist trail – but it may just surprise you. Explore its history, indulge in some shopping, wander along a canal, get lost in Tolkien fantasy and visit its unique buildings. Enjoy!
About the author: James Forrest is a hiking and travel addict, who writes and blogs about his adventures in the great outdoors. He grew up in Birmingham. Follow him on Twitter and Facebook as well.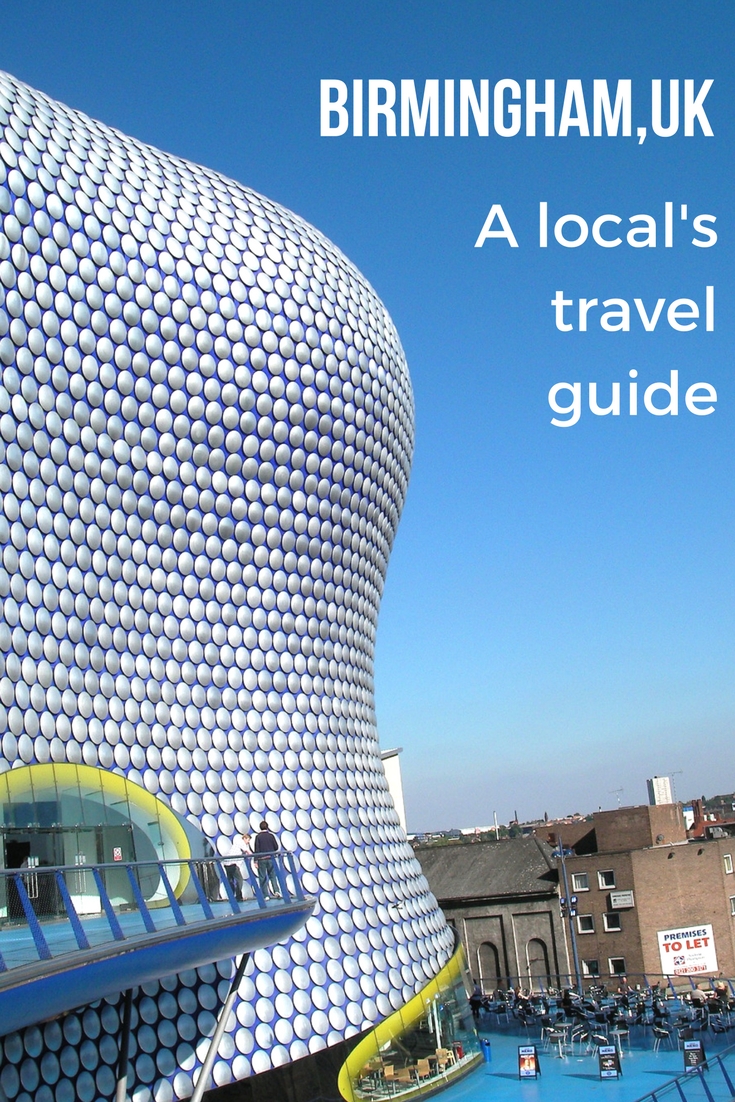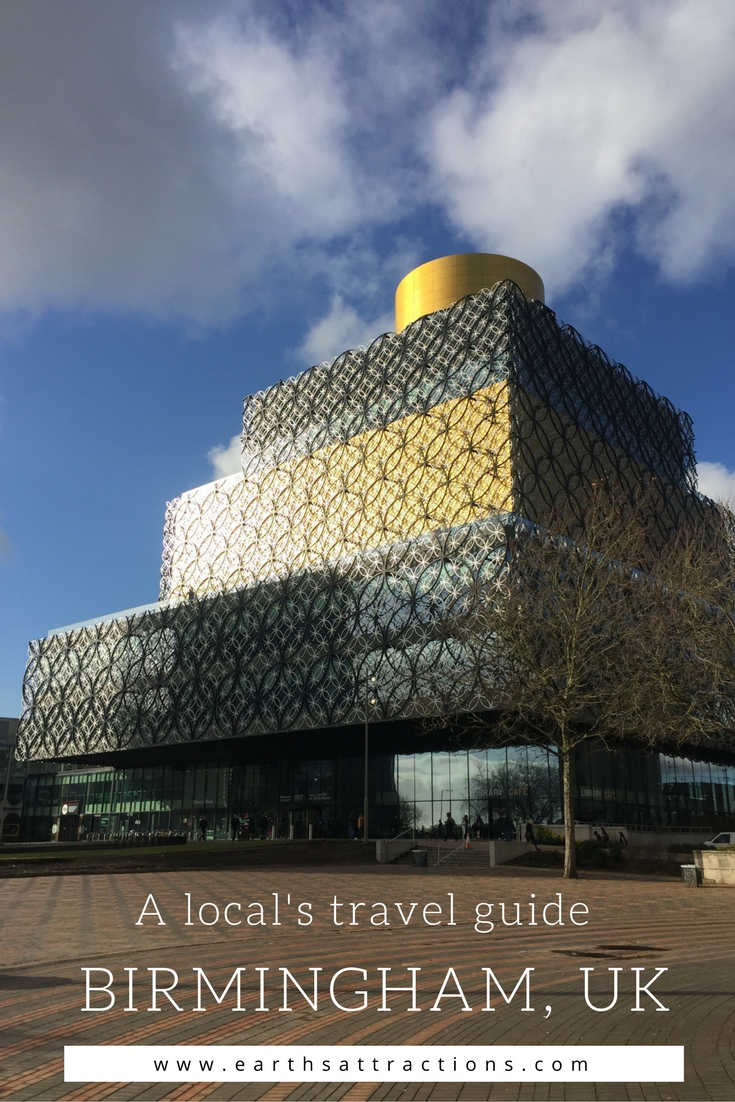 Save
Save