When you try to visit as much as possible, sometimes you can discover that you are exhausted at the end of the day. This also happens when you are a business traveller and you focus on your job all day long. But there are ways to relax while travelling that can make any and all trips fun and exciting. Use the following recommendations as travel tips.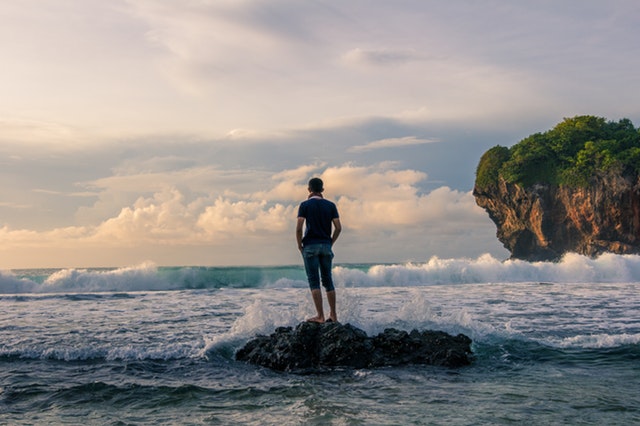 Photo by Rangga Aditya Armien from Pexels
Indoor relaxation
Don't think that you need to necessarily go somewhere to relax while travelling. You can easily do that at the hotel where you are staying. For instance, you can check your local favorite sport team and to bet on them using top 10 betting sites and choose one from the list. Another great idea is to read something (one of my favourite activities). Whether you brought a printed book with you or you have your ebook reader in your bag, reading improves memory, concentration and relieves stress.
If you are too tired, you may choose to listen some music or watch a movie. You can improve your language skills if you can listed to that movie in the local language.
Other great relaxing activities are swimming or enjoying a massage or a spa session – if the hotel has a pool or offers these services. But if you are a business travel or choose a 3-4 star hotel, you'll most likely find at least one of these activities available as amenities at that hotel.
You can also try to meditate – you can use an app for that. Meditation is recommended in many situations, and it is known to reduce stress. So, after a hard, stressful day, 10 minutes of meditation could do the trick and help you leave all the stress and worries at the office, while enjoying a nice, calm, stress-free evening.
Outdoor/Outside relaxation ideas
If you want to see the what the nightlife of the city you are visiting has to offer, then you should take in consideration a theatre show or a concert. You could also go to a club or have fun at a karaoke pub.
Taking a walk in a park or through the main boulevard may also be a great way to relax – maybe while listening to calming music. In this manner, you'll be able to admire the city at night – and many cities are gorgeous and have their landmarks lit. I have to confess that I always plan a late evening walk in a city I am visiting in order to see how it looks at night. I love my hometown with its important buildings lit in yellow, and I saw gorgeous views, at night, of Paris, London, Vienna, and more.
As you can see, there are numerous ways to relax while travelling, both inside and outside your hotel. Choose the experiences that most appeal to you and try to relax in all of your trips!