The state of Minnesota is home to bustling cities, beautiful national forests, and stunning prairie lands, and is a great choice of destination for a vacation with the kids. Minnesota vacation rental homes can be found throughout the state and make an ideal choice for those who don't want to deal with the confinement of hotel accommodation. If you're planning a family trip to this state any time soon, read on for a list of four great family-friendly activities.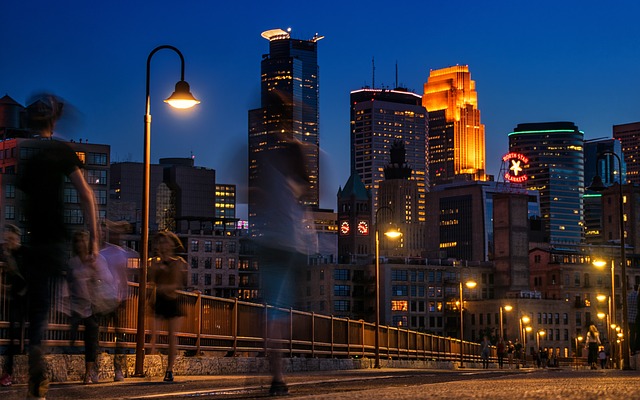 1. Minnesota Zoo
Located just south of the Mall of America, the Minnesota Zoo is a fantastic place to spend a day out with the family. The zoo opened in 1978 and is now involved in the conservation of many rare animals, including the black rhino, tigers, and wild horses. In addition to seeing many different types of animals, children can enjoy taking a ride on the conservation carousel, experience a working farm, and enjoy a movie at the Imax Theatre. The zoo is open 363 days a year and costs $12 for children under 12 and concessions, and $18 for teens and adults.
2. Mississippi River Adventures
Older children and teens will love going on a river adventure. Paddling the Mississippi provides an experience like no other, and is a truly unique recreational activity that will enable you all to get in touch with nature and see a different side of the state. You can book a tour with Above the Falls that will provide you with a 2.5-hour trip in the local channel, a four-hour trip to the Minnehaha Falls, or a four-hour trip down the Coon Rapids. Prices vary depending on the type of tour you choose, but all are sure to be an experience you'll never forget.
3. Science Museum of Minnesota
If you like your family to take part in educational excursions, a trip to the Science Museum of Minnesota is a must. A nonprofit museum, the Science Museum covers science, natural history, mathematics and technology exhibits, and is a fun day out for children of all ages. Find out more about who the Native Americans were, discover more about the human body, or just check out the dinosaur exhibits – the choice is yours. The museum is open from Tuesday through to Sunday and tickets cost $18.95 for children under 12 and concessions, and $24.95 for adults.
4. Crayola Experience
Located in the Mall of America, the Crayola Experience is a great place to take the kids for a creative day out. Over 25 attractions are included in the experience, and children can do everything from doodling in the dark to making their own crayon shapes. They can also watch and learn how crayons are made. The Crayola Experience is open from 10am – 6pm every day with tickets costing $19.99. An annual pass can, however, be purchased for $29.99 should you wish to visit more than once.
With so many great family-friendly activities in Minnesota, you shouldn't run out of things to do!