Sometimes, when you need to buy a gift, you find yourself in an impossible dilemma: what to buy? I mean, it's easy when you know exactly what a person wants/needs, but what about all those times when you feel you have no idea and you'd like to purchase a special gift? Well, there might just be a solution for you: offer a travel experience as a gift.
I recently discovered this and, as I think the idea is interesting and could help many people, I decided to present it here on the blog. I'm talking about Tinggly. They currently have over 1,000 experiences available worldwide.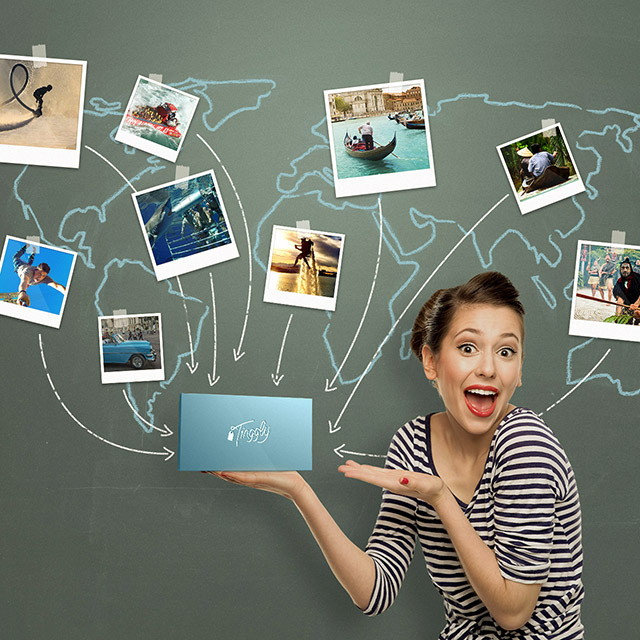 Image source
The experiences are suitable for various occasions – they can be offers as birthday gifts, honeymoon gifts, retirement gifts, etc. You will find gifts for her, for him, for couples, for mum, for husband, etc., but also gifts for teams and corporate gifts.
What's also interesting is that you can choose from a wide area of travel experiences – from cultural to pampering experiences, from flying to water or tours experiences. The travel experiences are also grouped by continents and there are many countries included. I even saw some experiences offered in Romania – one focused on flying and two others on a road trip on Transfagarasan (aka the most beautiful road in the world)
Travel is amazing – I've said that and I'll keep saying it. You have the amazing chance to discover new cultures, to meet new people, and to see amazing places on our planet. There are many Earth's attractions worthy to be discovered, and many ways in which you can make the most of your travels. Offering someone you hold dear a travel experience as a gift is a great idea, in my opinion.
You should also know that there are different packages – so you can choose from the collection that better fits your budget. The Essential Collection (69 Euro) includes packages such as a luxurious yacht cruise with whale and dolphin watching, enjoying a full-day volcanoes and caves experience of Lanzarote, and experience New York your way.
The Premium Collection (99 Euro) includes experiences like a gondola serenade in Venice for two, a romantic cruise in Paris for two, or a VIP helicopter experience over Las Vegas Strip.
The Ultimate Collection (249 Euro) features experiences such as snorkeling Silfra in a day in Thingvellir National Park, Iceland, amazing hunt of Northern Lights on sea for two in Iceland, or evening volcano explorer in Hawaii for two (and you know we like the idea of visiting volcanoes). In fact, this collection has more experiences for two people than any other Tinggly collection!

These are only a few of the interesting travel experiences that can be offered as a gift, so I'm recommending you to check the website and discover great gift ideas.
Save
Save