Thinking of visiting Patagonia, Argentina? Wondering what are the best places to visit in Patagonia? Here are the best cities to visit in Patagonia, Argentina for an unforgettable trip! Read on to discover where to go and what to do in Patagonia, Argentina!
Finally! You made up your mind to go to Argentinian Patagonia.
You're looking for amazing hiking, stunning snow-cover mountains, and more — but you're indecisive about which "city" you should head to.
Che' no te preocupes.
Major "Cities" in Argentinian Patagonia
The first thing you should know is that no matter where you go, there aren't exactly big cities in Patagonia.
You've got small towns and small cities, but the biggest city in all of Patagonia is only 150,000 people. So there's no Buenos Aires here.
Let's see the best places to visit in Argentinian Patagonia.
Bariloche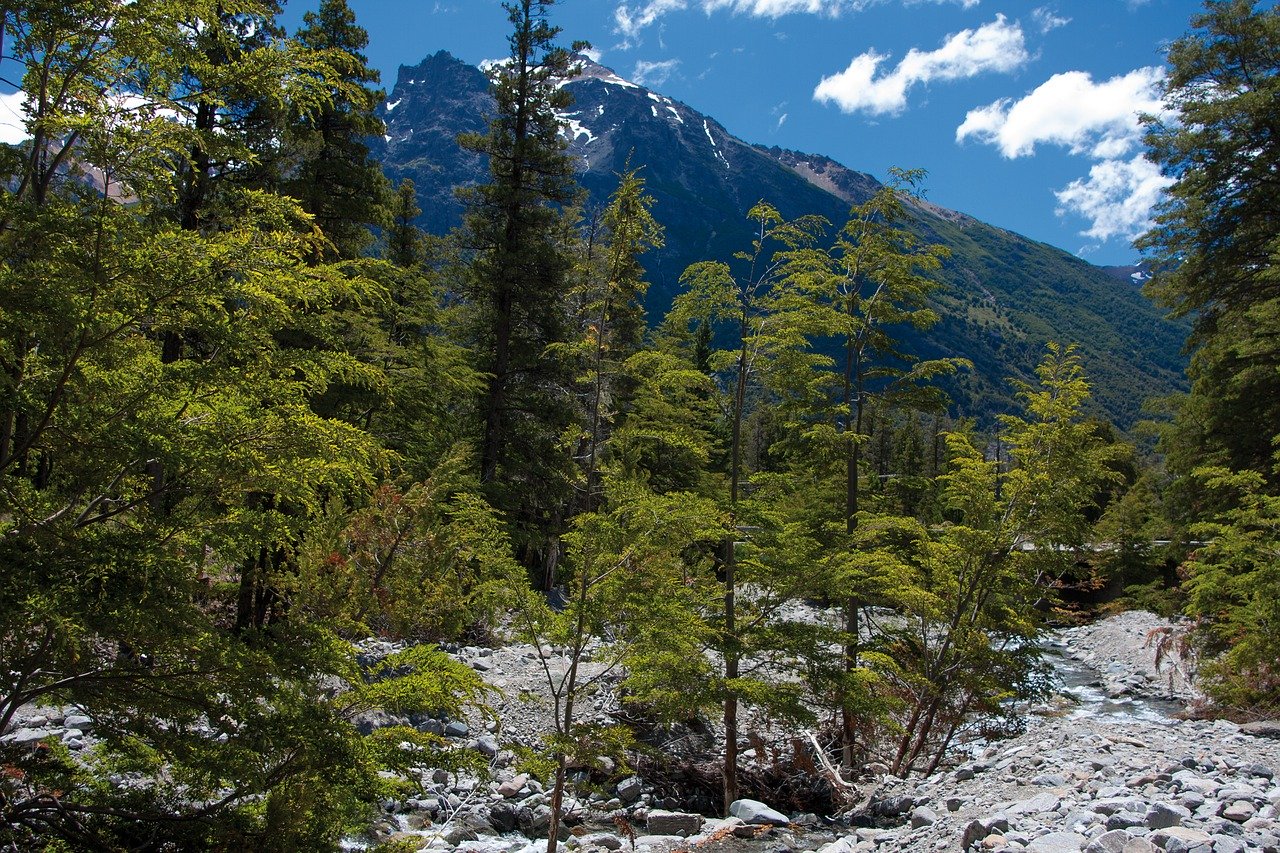 I still remember that first breath of fresh Patagonian air. How could I forget?
I didn't have any clue what to expect, all I knew was what I'd read and seen online. Luckily, this city didn't disappoint me.
The place was my first stop in Patagonia, and a solid starting point. Bariloche is more developed than anywhere else in the region, offers modern amenities, and some amazing tourism.
And don't get me talking on the chocolate. It's chocolate heaven right here, amigo. Or at least that's what you'd think with the dozens of chocolate shops found throughout town.
There's great hiking in spring, errr summer here, and skiing in winter. You won't be bored here.
3-8 days should suffice.
This is a "starter" city in Patagonia. Come here if you're looking to relax and unwind — all while enjoying amazing nature.
Anyways, here are a few things to do in Bariloche:
Cerro Campanario
This one is a MUST if you ever visit Bariloche. You can either go hiking or take the ski lift to the top of the mountains and enjoy the amazing views this mountain peck has to offer.
Lago Nahuel Huapí
To be honest, this spot is subject to the weather. If everything is ok you will find tons of stuff to do here. Best are kayaking, fishing, swimming, and cruising.
Just make sure you checked the weather before you head out.
Escape Room Bariloche
I know you're here because of nature, but this is something to do a night — if you don't feel like going out to get drunk with friendly boludos. You'll find several of these escape rooms all across the city.
El Calafate
To be honest I wasn't sure what to expect from this place, either. Far off the beaten path, El Calafate was a bit of a mystery. But I had to find out, right?
So I set off to check out what the small town had to offer. To my surprise, it didn't disappoint.
There was even enough internet to get some online work done. Te lo juro!
But that's not why one would come to El Calafate. Nope. The main reason people come here is to see Perito Moreno.
Which is the main reason to venture to this far off town in Argentinian Patagonia? To visit Perito Moreno and check this amazing glacier off the bucket list.
Highly recommended.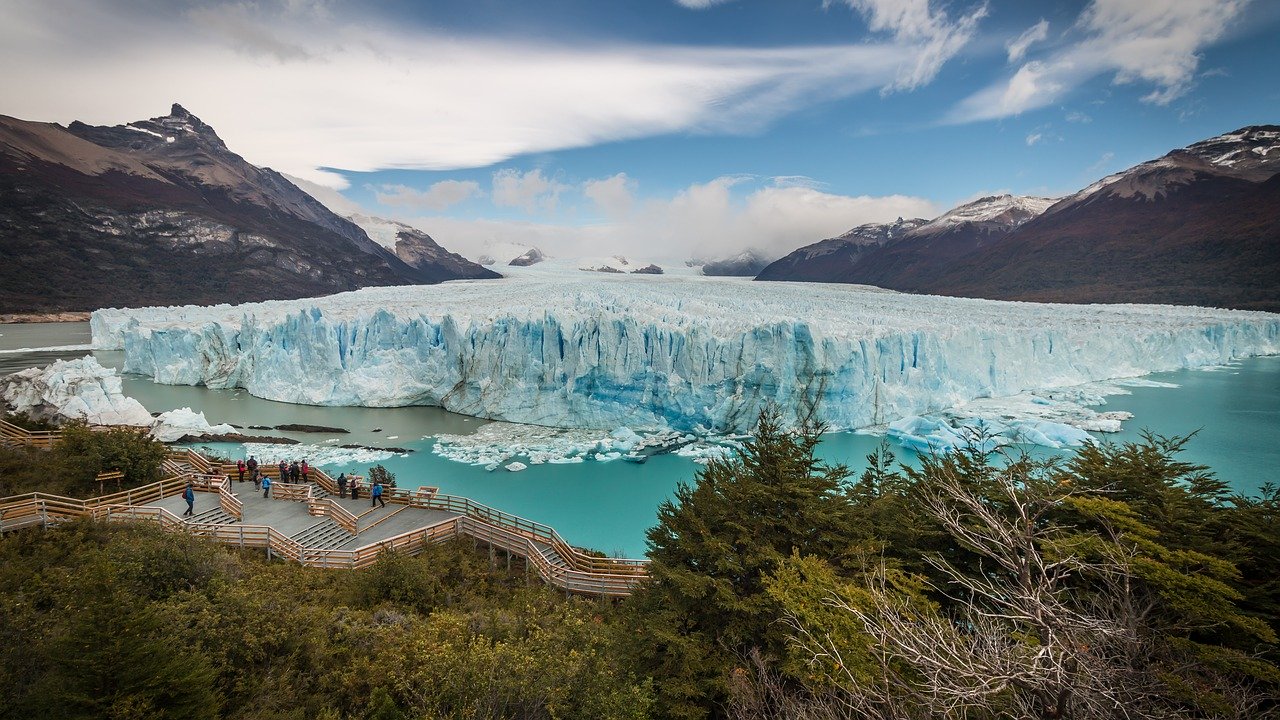 Plus, you'll find great restaurants in town, unique tours to do during the day, and stunning views in El Calafate.
3-7 days should suffice.
Anyway, here are a few things to do in El Calafate, one of the best places to visit in Argentinian Patagonia:
Perito Moreno BIG Ice Trek
This trek is amazing! you'll get to see a new side of the glacier, search for underground tunnels, and a stream of water. You cannot come to Calafe and not visit Perito Moreno.
Trust me, that would be a mistake! This was my favorite tour in Argentinian Patagonia.
Glacier Sur Pioneers Tour
It's one of the most expensive tours I've been in my life. Yep, I said it. Was it worth it? Yessir.
Because this is a full 12-hour day tour. And the best thing is, you will have the place all on your own since the only people allowed into this area are the tour company.
So you get to explore Argentinian Patagonia for a full day without any crowds!
El Chalten
I'll make this simple…
El Chaltén offers the best hiking in the world.
If you love to hike, you'll absolutely love it here. If you don't, then you'll want to avoid El Chalten.
The place is more like a town, as there are only about 1,500+ people living here. The Internet is awful and there's not even a gym in town.
This isn't a place to stay for a long time. It's a place to HIKE.
There are enough great hiking trails here to keep you busy for up to 8-9 days, as there's four main trails — plus a whole lot else to do. But…
3-7 days should suffice.
Just remember you come here to hike. Nothing more, nothing less:
Fitz Roy
By far the best hike in El Chaltén. Amazing views! But it can get really crowded, so be sure to visit this place early.
And just so you know, you have to be in decent shape to complete this hike. It's around 25 km long and it can take up 8+ hours to complete.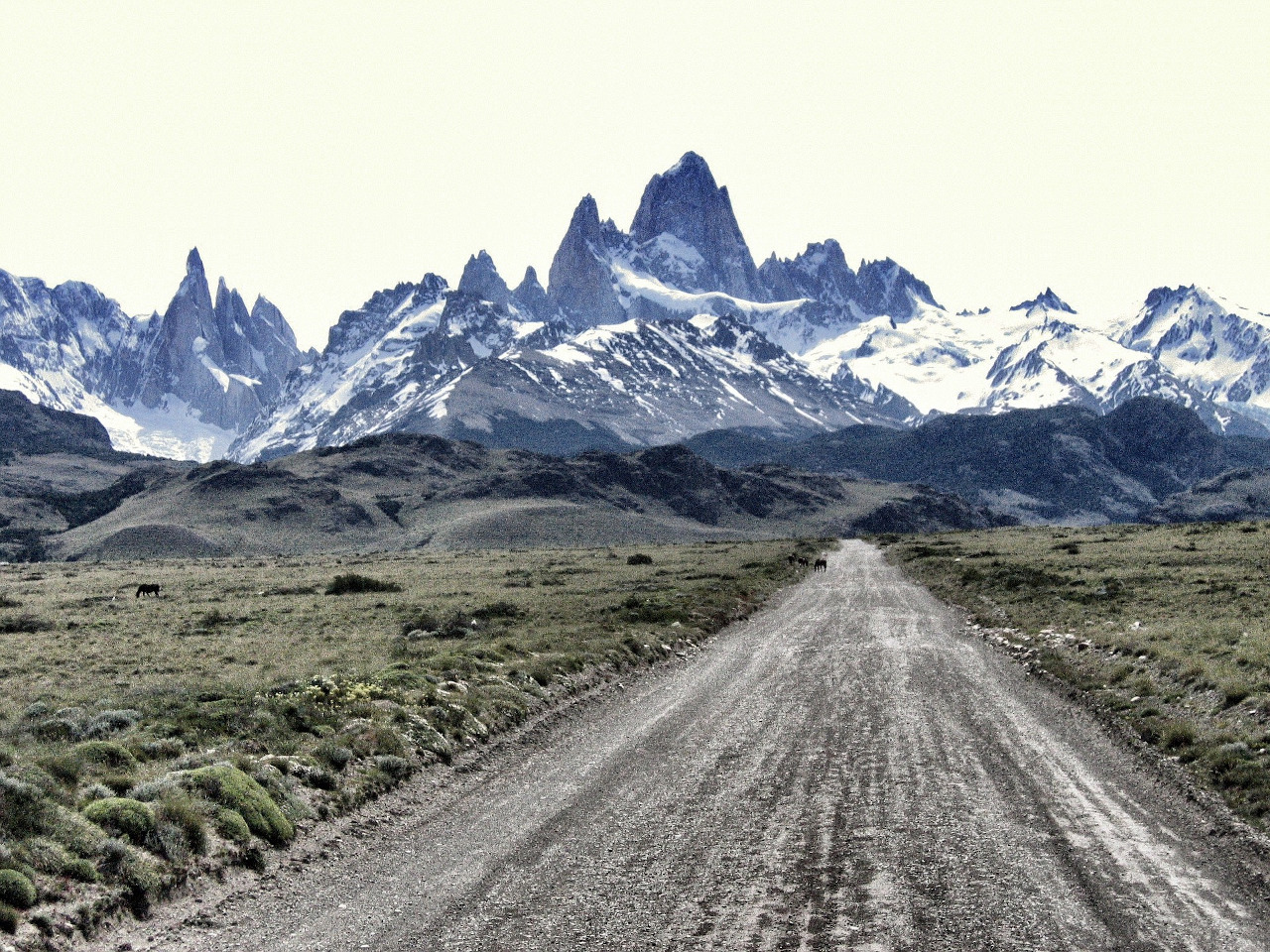 Cerro Torre Hike
This hike was a piece of cake compared to Fitz Roy.
It took me a bit more than half the time of Fitz Roy. 5+ hours to be more accurate.
As I said, this hike was easy. Everything is well marked, so just find the trailhead and start hiking. But great views at the end again.
Ushuaia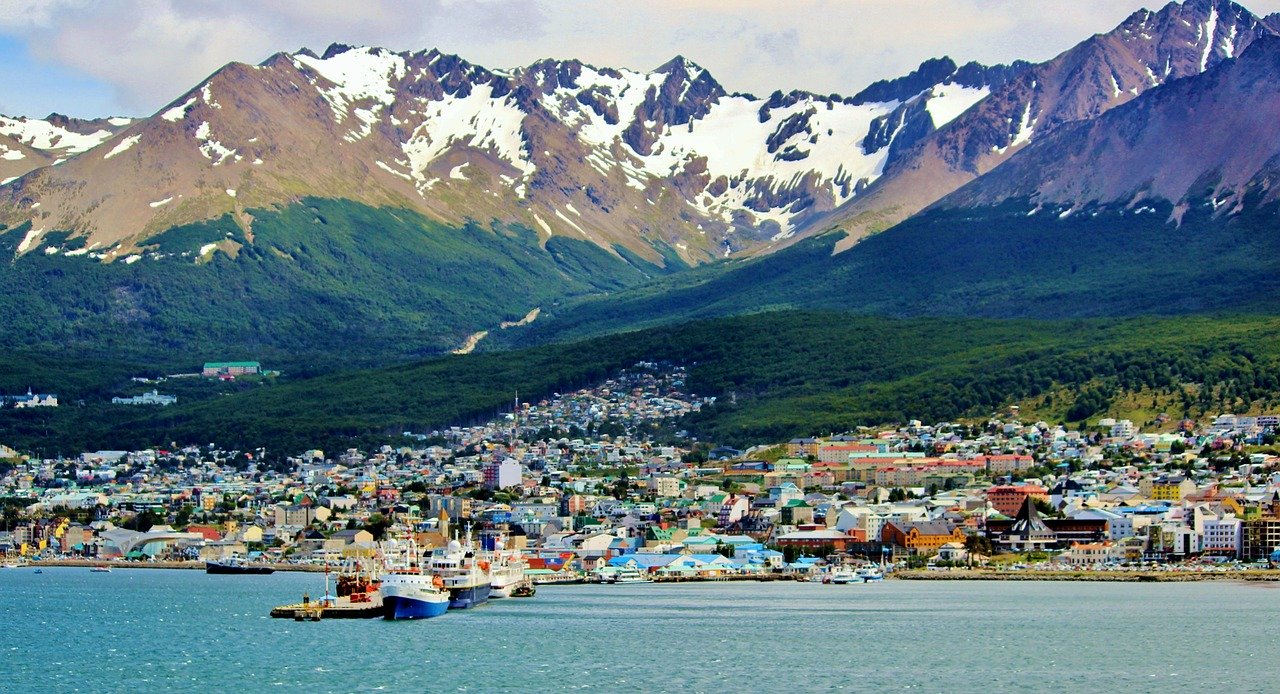 I'm talking about the world's most southern city or as many in Ushuaia like to call it, "fin del mundo" — which means, "the end of the world."
The place is like stepping back in time. The city is a little big than most in Patagonia and you'll find some solid amenities, but it's like walking back in time. So don't expect fast wifi or a co-working space.
Still, Ushuaia is well worth a visit just for how cool the place is. Plus, you can see penguins, chill with sled dogs, and even visit Antarctica from here.
Here are a few things I did in Ushuaia:
Catamaran Voyage to Seal, Bird & Pinguin Islands
Ever wanted to see seals and penguins in their natural habitats?
This tour allows you to experience a full-day walking alongside these beautiful animals and up-close views of the lighthouse at "The end of the world."
Train of the End of the World
Here you will hear awesome stories while riding along the southern Fuegian Railway. Also, you'll enjoy the view of magnificent landscapes, the zigzagging Pipo River, Macarena cascade and much more. Something you cannot miss.
Tierra Del Fuego National Park
A nice day trip to the southern tip of Argentina. You will witness the natural beauty in "Tierra del Fuego" National Park. Views over Ensanada Bay, Lapataia Bay, a chance to see the peat moss-filled green and black lagoons.
And if you are in the mood, you can hike along the banks of beautiful Roca Lake.
The Best City to visit in Patagonia?
Well…
There's no best "city" in Argentinian Patagonia. It all depends on what you want in a vacation, as each town/city offers a little something different here.
For example, Bariloche is best for relaxing and just enjoying nature in a leisurely manner. There are stunning views, modern luxuries, amazing restaurants, and great tours. There's also great skiing in the winter months.
El Chalten is where you go to HIKE. This is the hiking capital of South America and features the amazing Fitz Roy hike.
El Calafate has one of the most amazing tourist sites in the world, Perito Moreno. You come here to check this bad boy off the bucket list.
Ushuaia is like stepping back in time. You'll find amazing penguin tours and the opportunity to go to Antarctica here.
…So each spot is different.
What's the Best "City" in Argentinian Patagonia? | Verdict
It's really hard to decide which is the best city in Argentinian Patagonia because all of the cities mentioned above have their unique attractions and things to do. They are truly different and unique in one way or another.
I really believe it's a matter of what you're looking for.
My advice…
Visit them all. Yes, all four.
Most find they can visit two or three of these cities in a couple of weeks' vacation. Or all of them in less than a month.
I highly recommend doing a trip like that if you can!
Que te vaya bien!
Jake