You've seen the movie about Eddie the Eagle and you have decided it's time you learned to ski! This article will help explain why Tignes is the best ski resort for novices. There are positive ways to learn to ski and some not so positive. Let's take a look at a few things that will help you learn well and keep you safe on the slopes.
Plan a holiday so you can learn and practice each day for a week
Choose a place with a good ski school and experienced instructors
Choose a ski resort where there are lots of green and blue runs for a beginner
Choose a ski resort that has consistent weather and good snow
Stay in a place that makes it easy to get to the slopes
Stay somewhere you think you will have fun.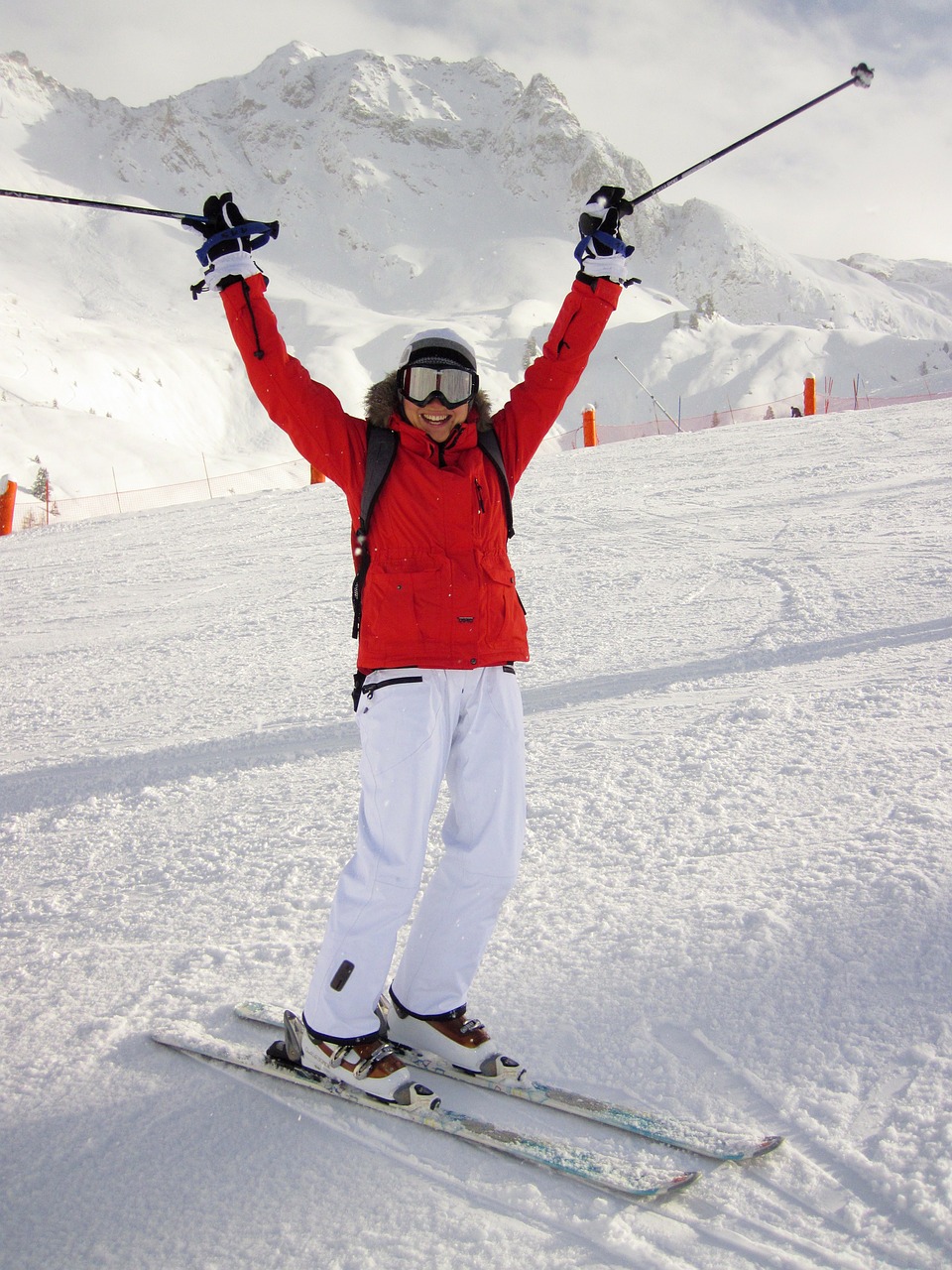 photo source Pixabay
Discover, Learn, Practice
One of the best places that covers all of the above is Tignes in Val D'Isere, high in the French Alps. Tignes has over 300kms of ski runs suitable for all skiers but more important for you as a beginner, has plenty of the easier runs marked green or blue. You'll find some great offers for all levels of skiers at iGOSKI to help you plan your trip.
Tignes has "Ski Start" learning zones so you can learn independently or with the help of a professional ski instructor. I recommend you have at least one lesson each day if you want to progress quickly and stay safe. Progressing quickly is not helped by friends taking you up a lift and "helping" you slip slide your way down. You may survive but your will not learn so fast as with a professional teacher. Once you start skiing you may even decide you want to become a ski instructor yourself.
The Tignes motto to learn is Discover, Learn and Practice 1, 2, 3. Ski slopes for beginners, marked 1 and 2,offer free lifts so you can practice snow ploughs to your heart's content in a calm stress free environment. Once you get some skills and confidence, you enter stage 3 heading out to explore Tignes' more challenging pistes.
Tignes is a top place for Skiing
Tignes is very high in the Alps. In fact the maximum altitude is at the top of the Grande Motte cable car at 3456m, so that makes for consistent snow conditions over a long season. Tignes opens in October usually and closes May. You need not fear of looking forward to an exciting winter holiday and get to the resort to find no snow.
Tignes has lots of lifts, more than 75 in fact so you will not spend much of your day waiting in lift lines to get back up the slope. Resting on the lifts on the way up is fine, skiing down is fine – but waiting in queues, boring.
There is a range accommodation to choose from, inexpensive chalets to five star hotels. From some of them you can ski from the door to the lifts without taking walking or taking any vehicle.
Apres Ski is part of Skiing
Check out plenty of après ski activities as well so you can have a fun holiday. There are always lots of restaurants and bars for entertainment along with a cinema and amusement arcade. Or perhaps a have a relaxing massage, wellness treatments, visit the local swimming pool or bowling alley for some extra activities.
Learning any physical sport is often mentally taxing so it sometimes helps to do something different for a day. You'll return to the slopes refreshed and able to learn faster after a break – only figuratively of course! On that note, make sure you have travel insurance that covers snow sports.
Ready, Steady, Go Skiing!
So we have covered a few of the basics when it comes to choosing a place to learn to ski. Tignes is one of the best for great snow and beginner packages including using lifts for free until you have enough confidence to tackle the more challenging slopes. The season doesn't end until May so book a ski holiday at Tignes now.