Discover Kampala, the administrative and business capital of Uganda, through the eyes of someone who lives there since 2004. This is a local's travel guide to Kampala written by Leslie Weighill from The Real Uganda. This complete travel guide to Kampala includes the famous attractions in Kampala, where to eat in Kampala, where to stay in Kampala, and tips, and it is a great addition to the free travel guides series on this blog.
You can create your Kampala bucket list with the help of this article – or plan your Kampala itinerary!
A local's travel guide to Kampala, Uganda
Home to almost 2 million people, Kampala is the administrative and business capital of Uganda, East Africa. Banks, insurance companies, art galleries, parliament, tech-start-ups, social enterprises, small businesses of all kinds, government offices, international humanitarian aids organizations – they're all here.
Yet, Kampala is infinitely manageable for any traveler. Sprawled over 7 hills, it is super green, sunny, tourist friendly, has tonnes of international and local restaurants, and amazing night life.
It is a great example of a modern African capital city. There's a thriving art and music scene, local and international cultures mix easily, and you can greet anyone on the street without looking weird.
Kampala is central to the Buganda Kingdom, the largest tribe in Uganda. You'll hear a mix of English and Luganda on the streets. Learning a few phrases of Luganda will get you a wide smile or giggle from almost any Ugandan, no matter their own cultural background.
In 2017, InterNations, the world's largest network for people who live and work abroad, surveyed over 14,000 members. Uganda was ranked the #12 best place to live for expats.
There's 12 months of warm sunny weather, widely available and super affordable fresh organic food, little crime, and Ugandans LOVE kids. These are just a few of the reasons I've chosen to live, work, and raise my son here.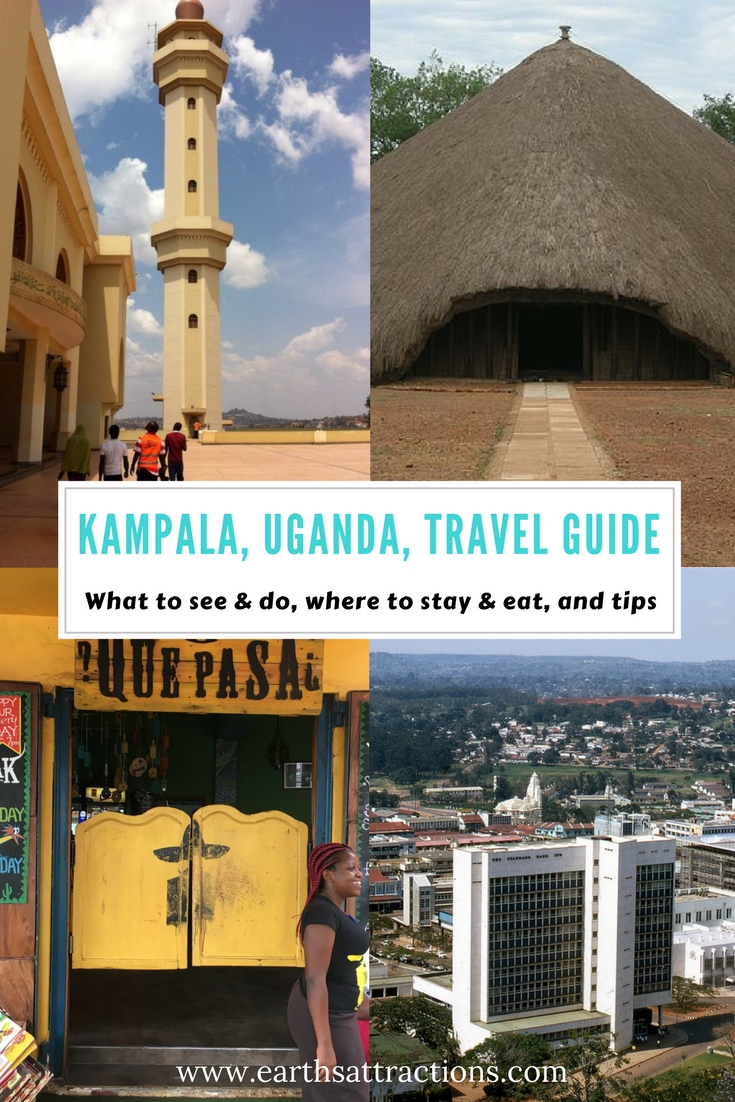 WHAT TO SEE IN KAMPALA
Kampala doesn't have many "tourist" attractions, per se. It's more of a business and administrative centre. However, most visitors to Uganda do spend at least one or two nights here before heading to up-country wildlife safari destinations. Kampala is worth a few days if you have them and you'll find that there are plenty of things to do in Kampala.
Also, Kampala is spread over a wide area and has many interesting neighbourhoods to explore. Your hotel or hostel will likely display a free publication, called "The Eye". Check it out for current and location specific spots to hang out.
Otherwise, as someone who has lived in and around Kampala for over 13 years, here are my recommendations for what to see:
NDERE CULTURAL CENTRE
Located in Ntinda, Kampala, Ndere Cultural Centre is home to Uganda's premiere cultural dance troupe. Come and watch artists perform traditional dance and drumming from our various cultures. This is one of the best things to do in Kampala.
Ugandan audience members routinely join the stage when their own dance is on. Cultural dance is widely appreciated and loved throughout this country.
Live performances happen on Wednesday, Friday, and Sunday evenings. Ticket prices are between $10 and $15. Their buffet of local Ugandan food is $10.
THE BAHA'I TEMPLE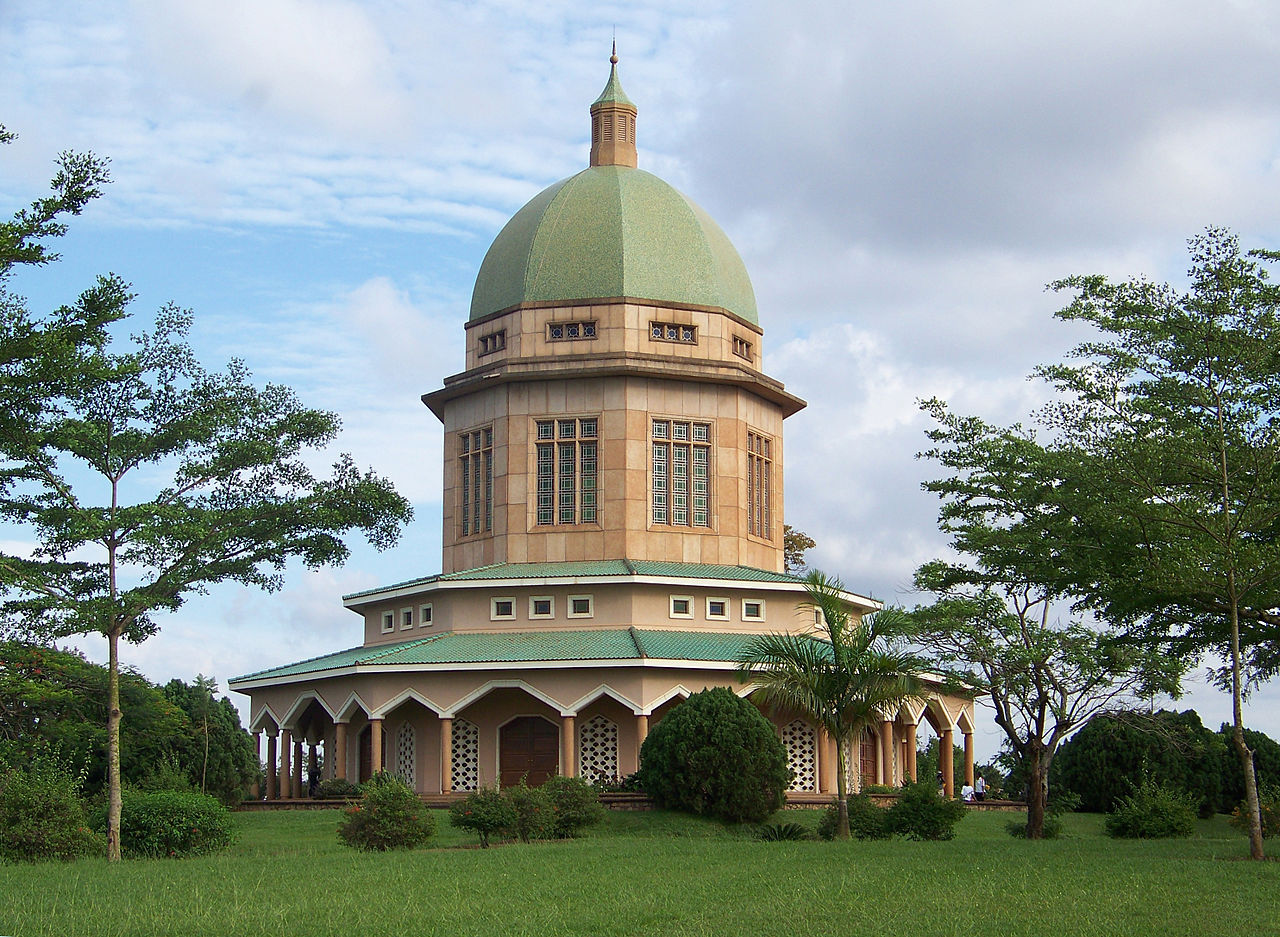 The only Baha'i temple on the continent of Africa is located on Kikaaya Hill, Kampala and it is one of the best places to visit in Kampala. The Baha'i follow the teachings of the earthly manifestations of God: Abraham, Krishna, Zoroaster, Moses, Buddha, Jesus, and Mohammed.
There is a resource centre and welcoming staff to help you understand their beliefs. The gardens offer an urban, green space for picnics or personal meditation.
Wear clothing suitable for a place of worship and take all rubbish away with you. Photos of the grounds and temple exterior are allowed, but they request no photos to be taken inside the temple. Add this temple to your Kampala itinerary and you'll love it!
THE UGANDA NATIONAL MOSQUE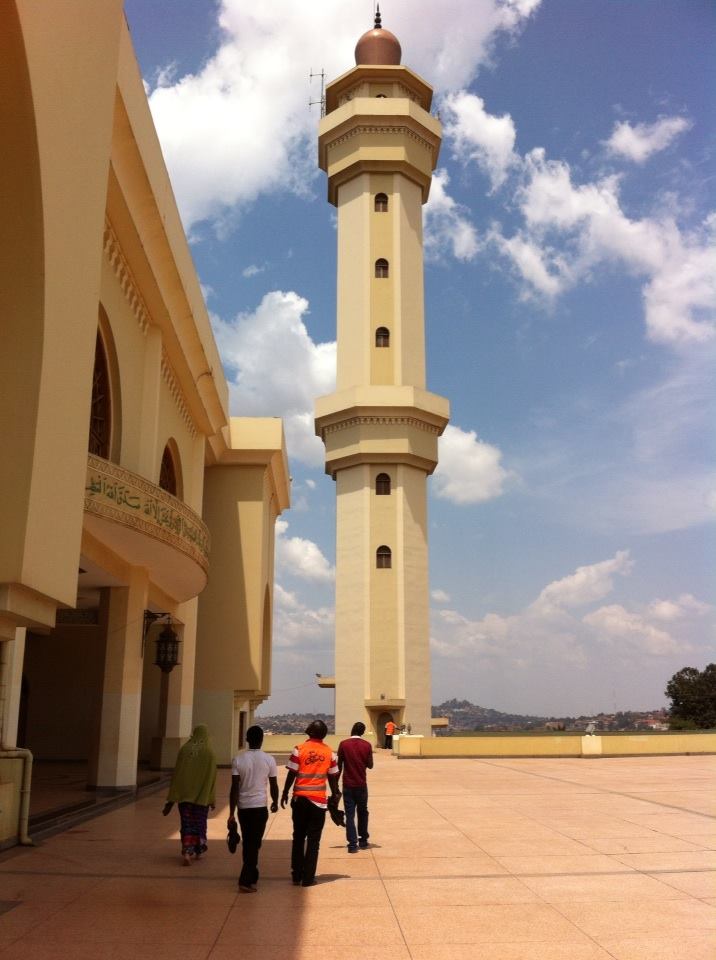 Located on Kampala Hill, the Uganda National Mosque, built as a gift by Libya's Colonel Muammar Gaddafi, is absolutely massive. Opened in 2007, it seats almost 15,000 worshippers! It is also home to the Uganda Muslim Supreme Council. It's one of the best things to see in Kampala, that is why it's included in this Kampala travel guide.
The grounds take up 12 acres in bustling central Kampala. During Eid holidays up to 200,000 people flock there to celebrate.
It is open to visitors during non-prayer times. Head scarves are provided for female visitors if they're not dressed according to Muslim custom. Men must wear trousers and shirt sleeves. Photos are welcome.
Climb the 304 steps to the top of the minaret for an amazing 360 degree view of Kampala. This mosque is one of the Kampala landmarks you can't afford to miss.
THE OLD TAXI PARK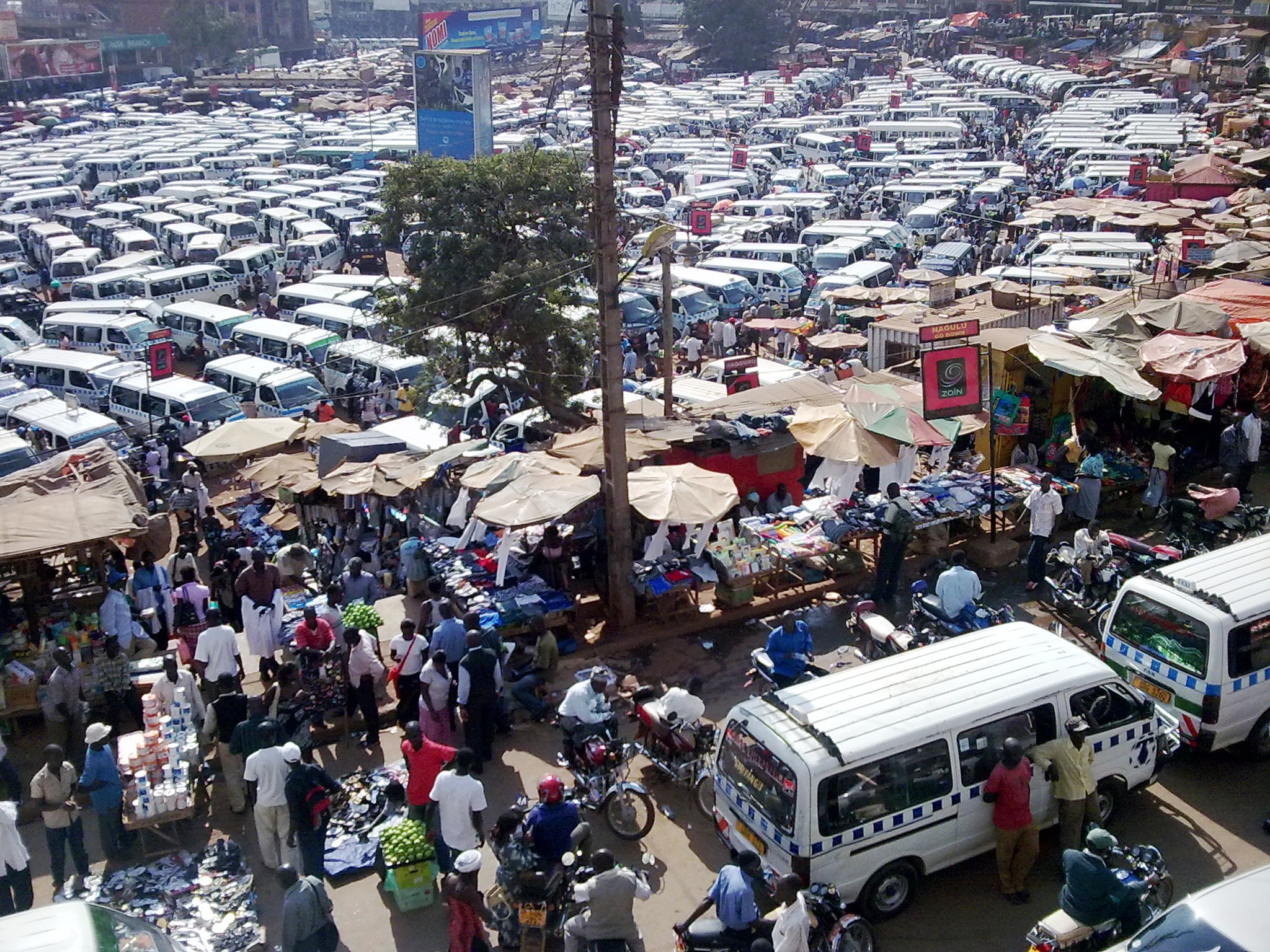 Located in the heart of Kampala, this is the main hub for public transport heading to Eastern Uganda. It is absolute (organized) chaos. Everything is exactly where it is supposed to be and it will blow your mind. Shop for second-hand shoes, bootleg DVDs, apples, undies, and soap all within a few meters of your ride home.
The best vantage point for views and photos is from one of the surrounding hotel bars. Sit on a third story terrace with a cold drink and just listen to all the life emanating from this place.
You will be mesmerized and you'll understand why I included this place in this local's guide to Kampala, Uganda.
LAKE VICTORIA
The south east side of Kampala meets the shores of Lake Victoria, the world's second largest fresh-water lake. There, you'll find a variety of tiny local restaurants serving fresh roasted fish, straight from the lake.
Visiting Lake Victoria is one of the things to do in Kampala.
Order it with chips and don't be surprised when it is served with its head and tail still attached. And prepare to love Ugandan food.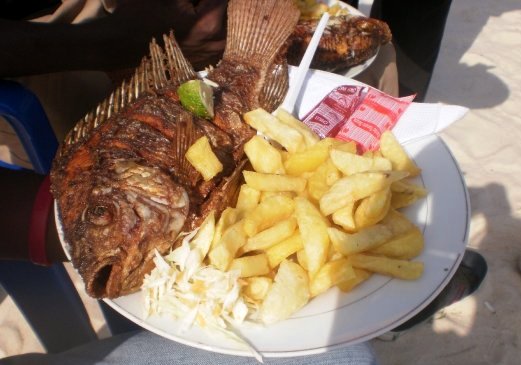 CRAFT MARKETS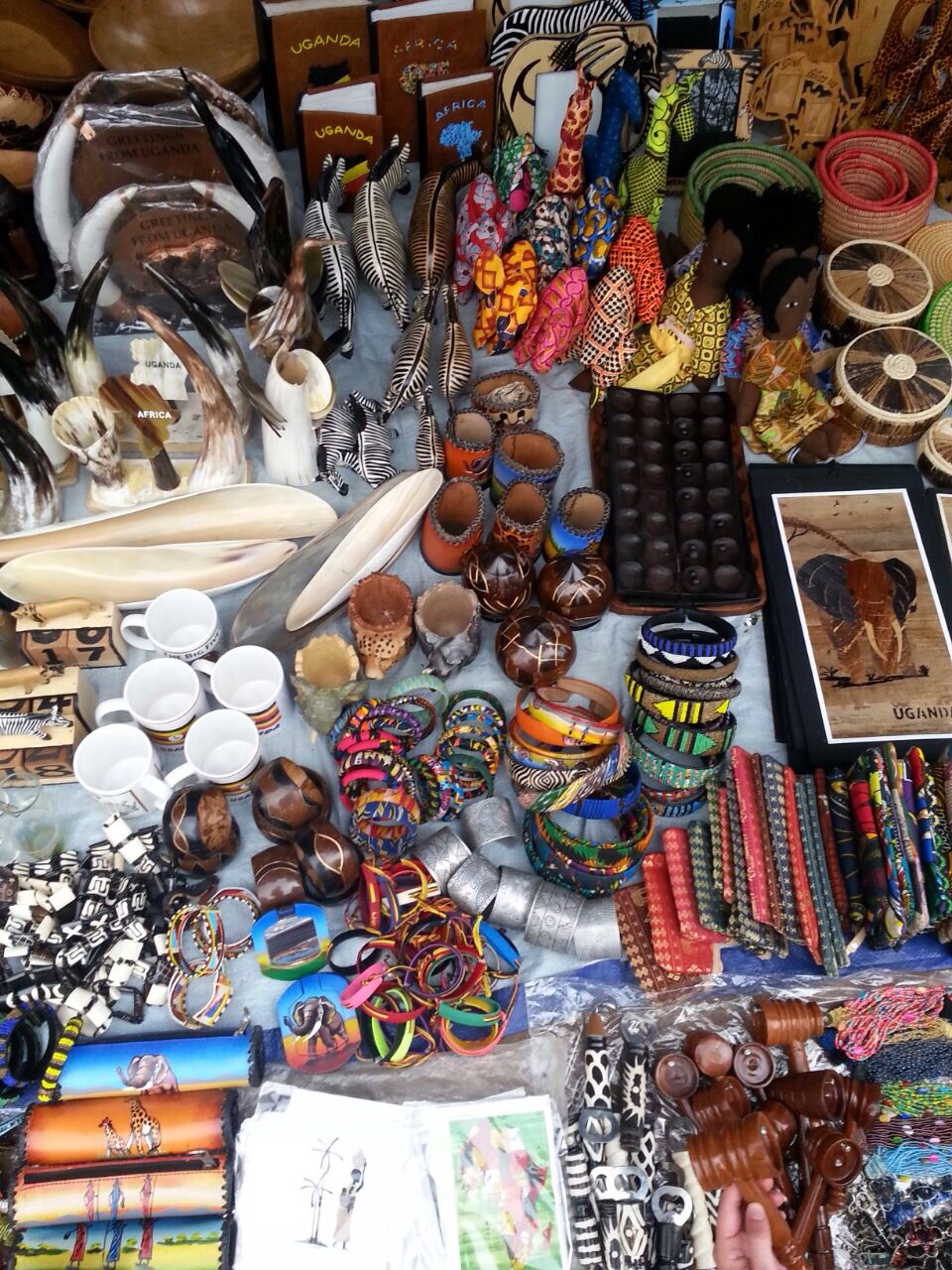 There are 2 main craft markets in Kampala. One is at The National Theatre. The other, on Buganda Road, is called Africa Village.
Both are extremely well stocked with hand-made jewelry, textiles, batiks, beaded sandals, and wooden carvings.
Support our economy, but bargain hard!
These craft markets in Kampala are worthy to be visited on your Kampala trip. Check out at least one of them as you are going sightseeing in Kampala and you might even find some objects to bring home to your loved ones as souvenirs from Kampala.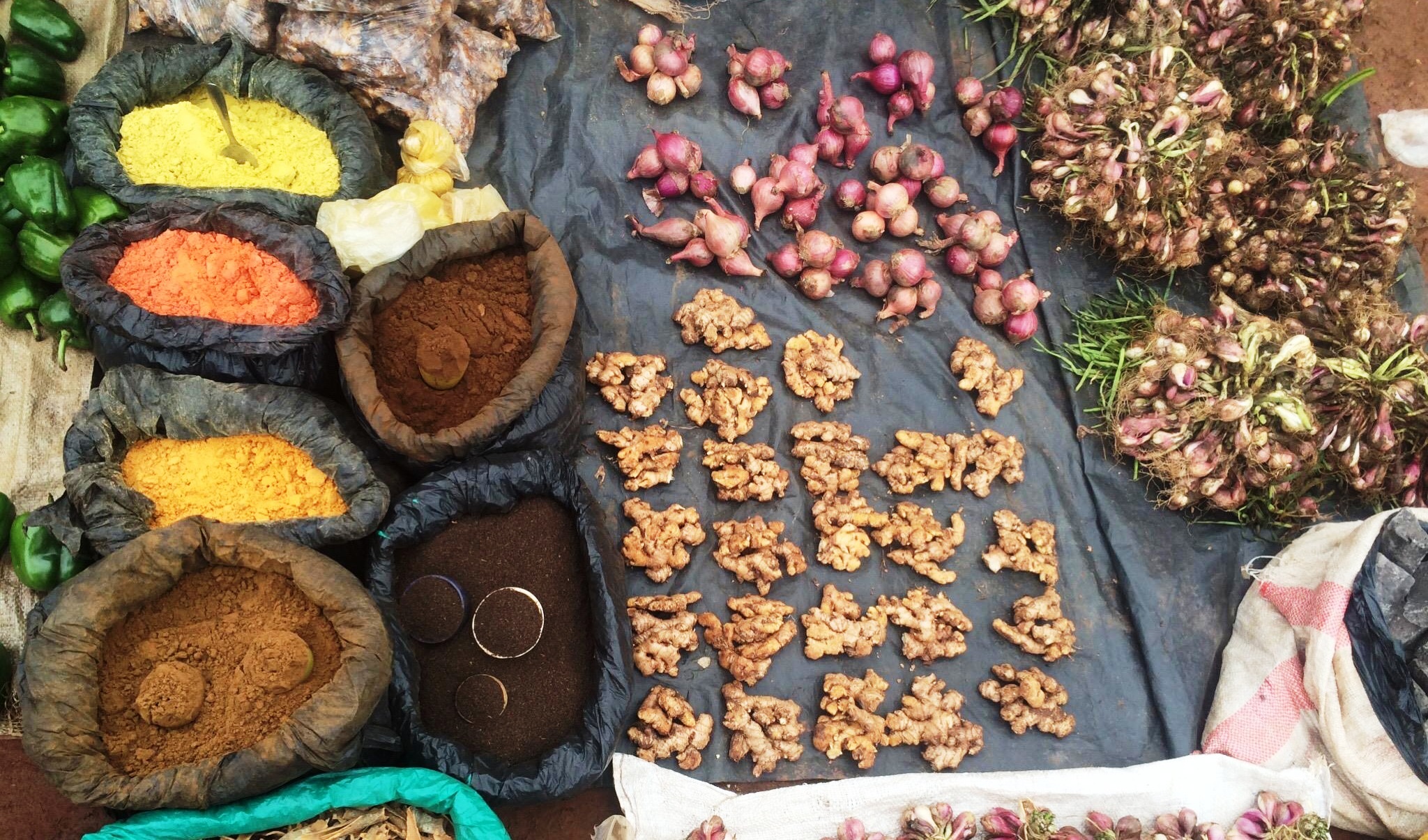 UGANDA NATIONAL MUSEUM
No local's guide to Kampala would be complete without mentioning the Uganda National Museum. Located in Kitante, just west of Kololo, the Uganda National Museum is the largest and oldest cultural museum in East Africa.
It is well stocked with old maps, periodicals, photographs, and artifacts celebrating Uganda's rich cultural heritage. As you explore Kampala, you simply have to check this museum!
THE KASUBI TOMBS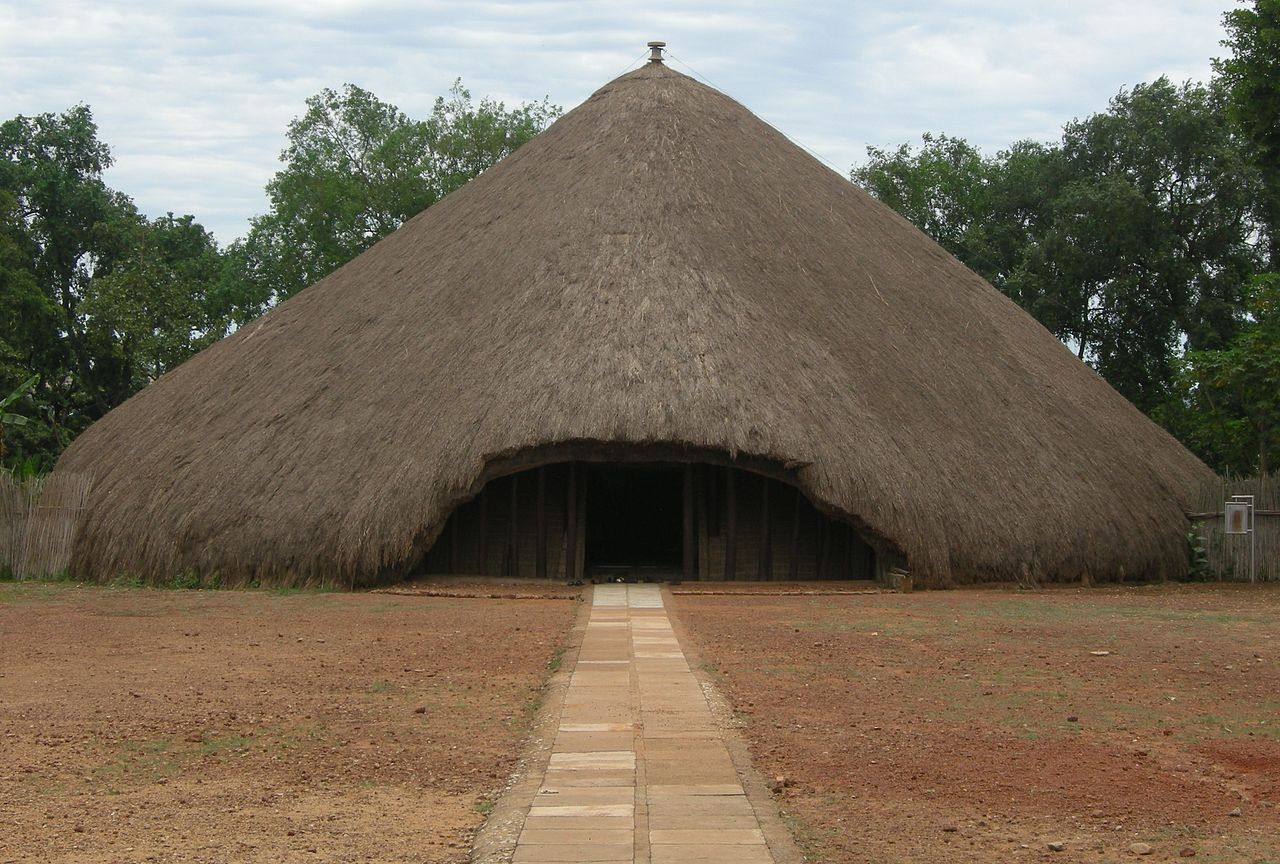 Situated on Kasubi hill, Kampala, the Kasubi Tombs is the burial ground for the previous four Kabakas (Kings) of Buganda. To the Baganda, the Kabaka is the unquestioned symbol of the spiritual, political, and social state of the Buganda nation.
The Baganda are a Bantu speaking people, who date their civilization from the 13th century. While their main spiritual life is not visible to visitors, know that ceremonies are performed secretly inside these buildings. This aspect of the Ganda tradition is well known and highly respected by the local people.
Photos are allowed. A "kanga" (large piece of cloth to wrap around the waist) will be provided for women who turn up in trousers or short skirts.
The Kasubi Tombs is a World Heritage Site. Important note: due to a recent fire, the main tomb is closed until further notice, BUT, even if you won't see the artifacts, you should still visit it – there are still a lot of things to see and, most importantly, history to discover 🙂

HOW TO GET TO KAMPALA
The absolute BEST way to see Kampala is by bodaboda (motorcycle taxi). These riders zip through the insane traffic while you enjoy the sites. They are easy and cheap to find, but you'll need steady nerves and your own helmet.
Check out Walter's Bodaboda Tours for a 3-4 hour guided Kampala city tour. They provide reflective safety vests and helmets for all their drivers and clients.
WHERE TO EAT IN KAMPALA
Kampala has something for everyone when it comes to food. You can get a quick plate of hot, local food for $3 in any neighbourhood, almost any time of day.
The main staple food is a savory banana, called matooke. Food is typically steamed inside banana leaves, and served with "soup" made from chicken, beef, goat, g.nut, beans, or peas.
Shopping in local markets is extremely cheap, organic, and largely gluten free. Seasonal fruits include mango, pineapple, passion fruit, papaya, water melon, and jack fruit.
We eat a variety of roots crops such as cassava, sweet potatoes, and "irish" potatoes. Our carrots are the sweetest I've ever tasted.
Visitors and locals alike also love Kampala's more international restaurants and bars. Here are some of our most popular restaurants in Kampala:
QUE PASA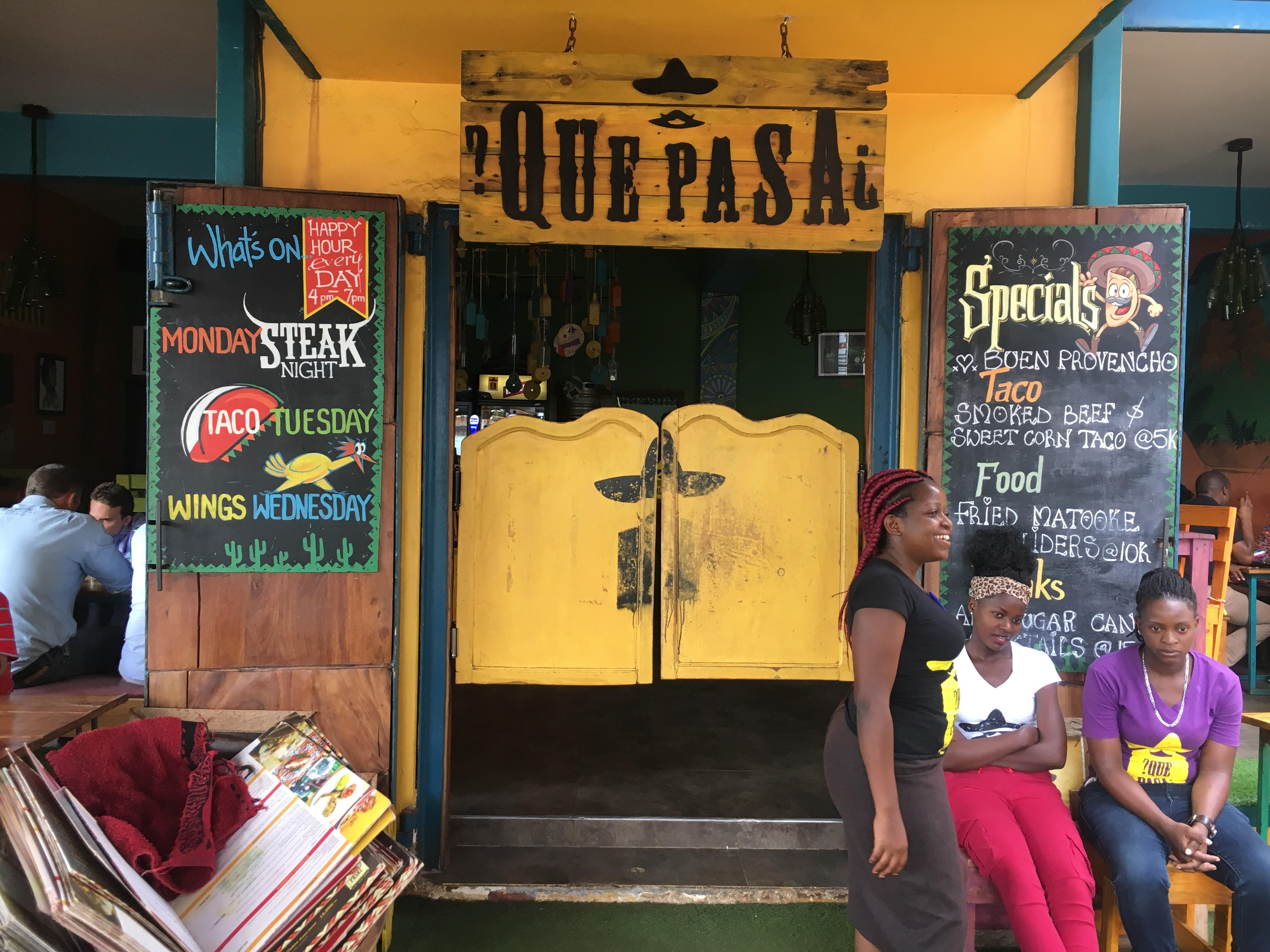 Located in trendy Kisementi, Que Pasa serves Tex-Mex dishes in the $8 to $10 range. They have daily deals on food and drinks as well. Smoking is allowed on the terrace.
If you want to mix with Kampala's "cool kids" come after 8pm. It is the place to see and be seen.
THE BISTRO
Also in Kisementi, The Bistro is stylish, quiet, comfortable, and offers Kampala's best range of vegan and gluten free international cuisine. The coffee and leather couches are pretty great too.
Expect to spend $10-$20 on lunch or dinner here.
CAFÉ JAVAS
This is a true Ugandan favourite! With 8 locations city wide, they are busy from morning to night. Come here and enjoy their breakfast specials, quick lunches, and huge dinner entrees.
They have an elaborate coffee/tea/smoothie/milkshake/fresh juice menu as well. Plan to spend at least $15 here.
No pork products or alcohol but the best chocolate cake in Kampala! Definitely one of the best places to eat in Kampala.
UPSCALE OPTIONS
The Kololo area has many options for the upscale foodie. Try Tamarai for Thai, Meditteraneo for Italian, Miso for Japanese, Khana Khazana for Indian, and The Lawns for wild game. All have luxurious decor and excellent food and drink choices. Expect to spend $30 per person all in.
Not bad, eh?
LOCAL DELICACIES
No trip to Kampala would be complete without trying out a few local treats, and this local's travel guide includes the best of the best.
For the best traditional Ganda food, wander down Buganda Road, near Central Police Station, at lunch time and enjoy a "mixed plate with luwombo" and a glass of fresh passion fruit juice. There are more than a few spots to choose from, each filled with Kampala office workers. It won't be more than $6.
Another popular Kampala tradition is sitting down to a few sticks of fresh roasted pork and a cold beer. It comes with sliced avocado, tomatoes, cassava, and matooke. Again, you won't go over $5 or $6 per person, unless you drink a lot of beer!
Make sure you don't leave town without having at least one rolex. This ubiquitous street food has put Kampala on the map. A favourite among uni students and late-night revellers, a rolex is simply an omelette with a little shredded veg, rolled up in a chapatti. You can get one in pretty much any neighbourhood at all hours of the day and night, for about 50 cents.
WHERE TO STAY IN KAMPALA
Next on this Kampala travel guide is the section dedicated to accommodation in Kampala. There are plenty of places to stay in Kampala, for all budgets. Listed below are the best hotels in Kampala, hostels, and luxury stays in Kampala.
HOSTELS
Kampala has 2 fun, central hostels. Fat Cat is near Kisementi. Bush Pig is in Kololo. Both offer dorm beds and private rooms, hot showers, mozzies nets, decent food, and cold beer.
Their value is in their location. Both are close to the above-mentioned restaurants and many popular night spots. Both are great places to meet other travelers.
Red Chilli Hideaway, on the other hand, is a backpacker destination, about 8km from the city centre. Book in for the weekend and enjoy the swimming pool, beach volleyball, barbeque pit, and great pizza. Red Chilli also offers a variety of budget options for up country wildlife safari and other adventure travel.
Each of the above has free wifi, and decent restaurant and bar choices. Dorm beds and private rooms range from $12 to $50.
HOTELS
Forest Cottages, Fairway Hotel, and Hotel Ruch are all fairly central and very uniquely designed. Once inside, you'd never know there's a bustling city just outside the gate. Air conditioning, wifi, and spa facilities are available.
Rooms range from $60 to $120 per night, double occupancy.
LUXURY
If you've got the budget, Kampala also boasts 4-star Sheraton and Humura Resorts, and a 5-star Serena Hotel. Each is world-class, with a variety of restaurant options, conference facilities, business centre, air conditioning, swimming pool, gym, spa, and wifi. Pure luxury.
Rooms range from $180 to $400 per night, double occupancy.
TIPS FOR KAMPALA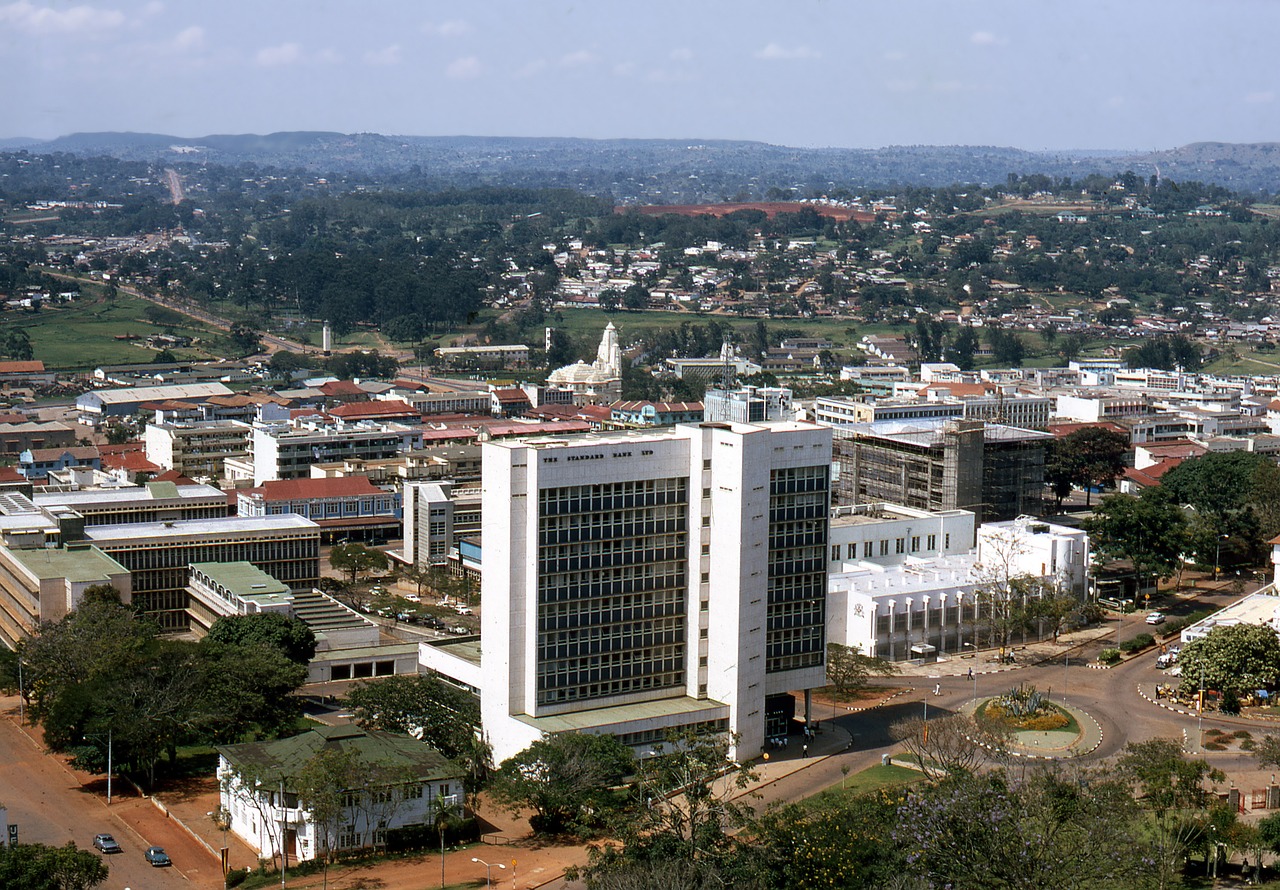 Next on this local's guide to Kampala and the best attractions in Kampala are some useful travel tips for Kampala. These are the best things to know before visiting Kampala so that you'll have an amazing trip to Kampala. Let's dive right in.
Kampala nightlife
Kampala is a busy, dusty, young, and very fun city. There's a place to be every night of the week. The best bars in Kampala are Big Mike's, Bubbles O'Leary's, Casablanca, Cayenne, Koko, Guvnor, Silk, Posh, Capital Pub…
Ask around which bars are happening and call an Uber to get you there and back. It's generally a safe town, full of friendly people out for a good time. Relax and join them. As you can see, you have plenty of options for Kampala nightlife.
And know that no place closes until the last guy stumbles out.
Transport in Kampala
While Uber is a good way to get around during non-peak hours, be aware that Kampala city traffic is murder! White minivans, called "taxis", act as our public transportation.
They're plentiful, but stuffed FULL of people. If you don't want to spend your day sitting (and sweating) in traffic, put on your big-girl panties and get a bodaboda. They're easy to find congregating together, normally under a shady tree.
Is Kampala safe to visit?
As with any big city, pickpockets appear when you least expect them. Be careful of your phone and other electronics when in public places. Don't hang your bag over the back of your chair anywhere.
Wear your backpack on your front when in crowded areas. However, know that violent crime against foreigners is rare.
Most importantly, Kampalans are impeccably turned out. Do your best to stay clean, dress well, and leave your flip flops at home!
As you can see there are plenty of things to see and do in Kampala. This local's guide to Kampala features everything you need to know before goings to Kampala so that it'll help you plan the best trip to Kampala.
Allow yourself some time in Kampala, checking out Kampala's attractions, learning more about its culture and history. There are definitely some fantastic things to do in Kampala that you'll love!
About the author
Leslie Weighill is founder and managing director of The Real Uganda, a non-profit that sources international volunteers and funding for locally-led community-based initiatives in Uganda. Originally from Canada, she has lived in Uganda full-time since 2004. She loves her job introducing volunteers to Uganda, through partnerships with local leaders empowering their communities. Besides running The Real Uganda and working on an MBA, Leslie is mum to Lucas, whom she is proud to be raising in Uganda. Follow her on Facebook, instagram, and Pinterest too.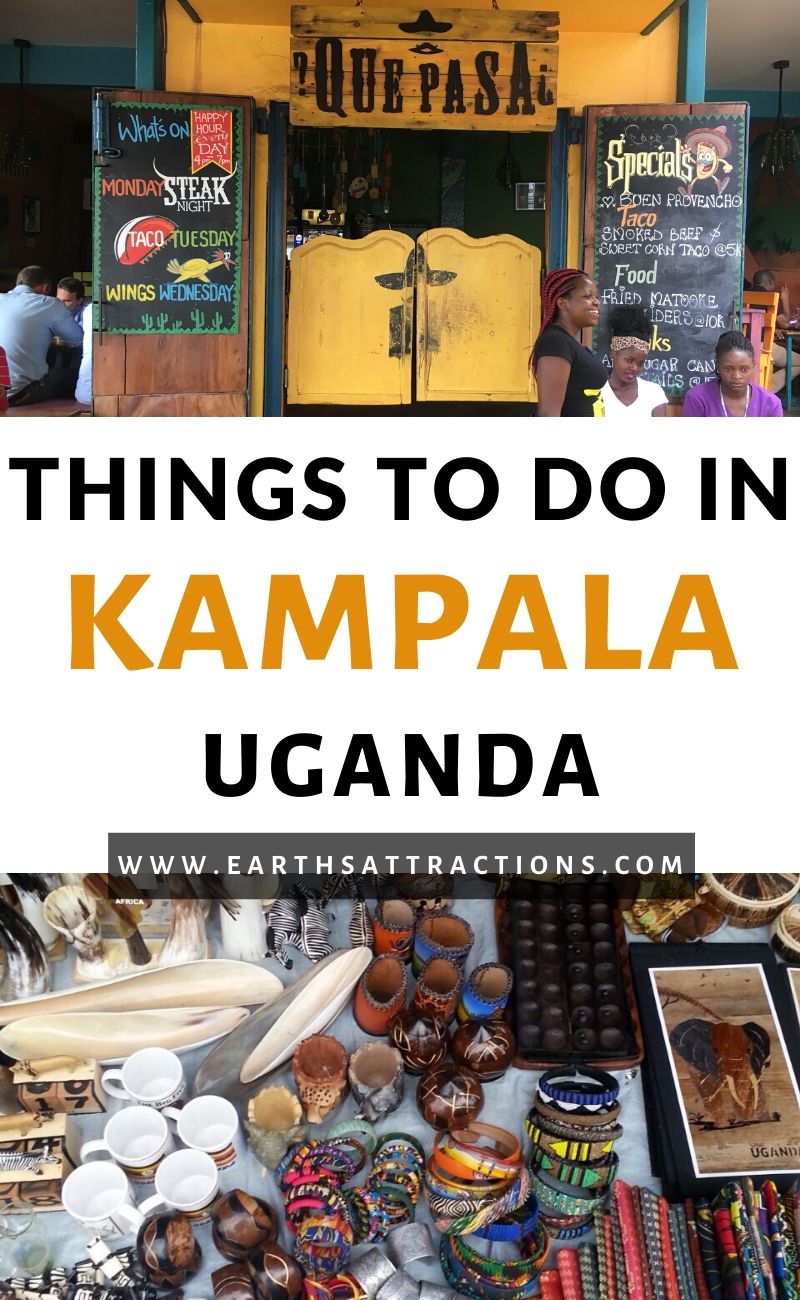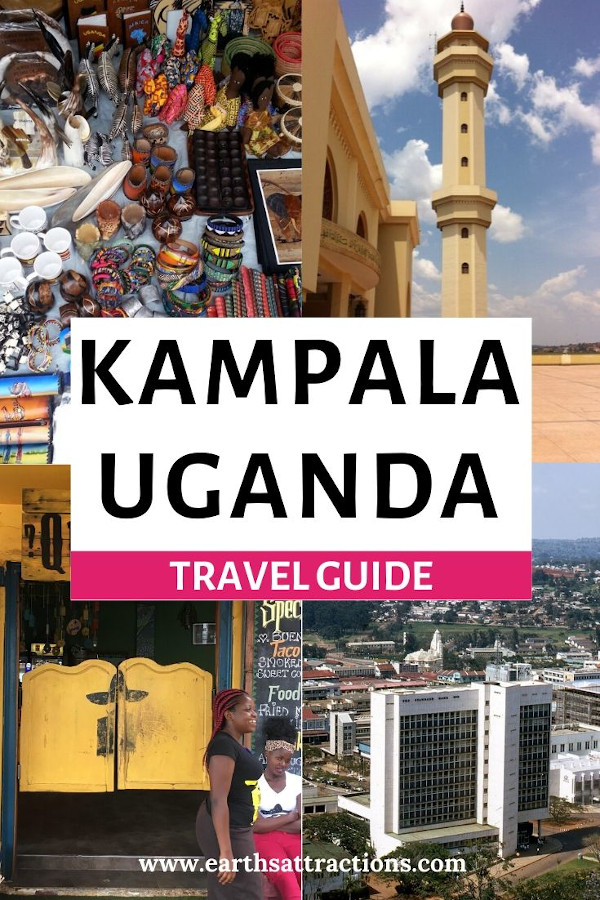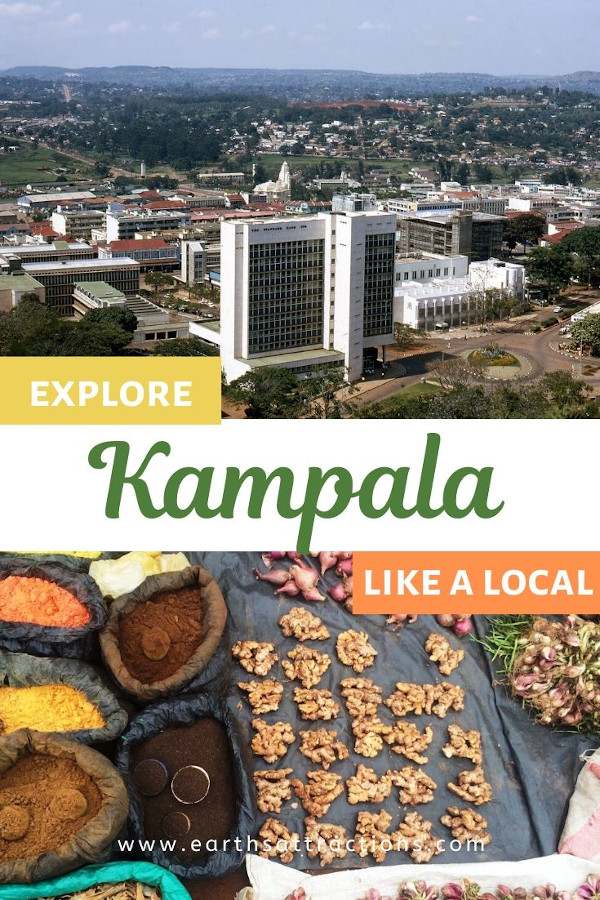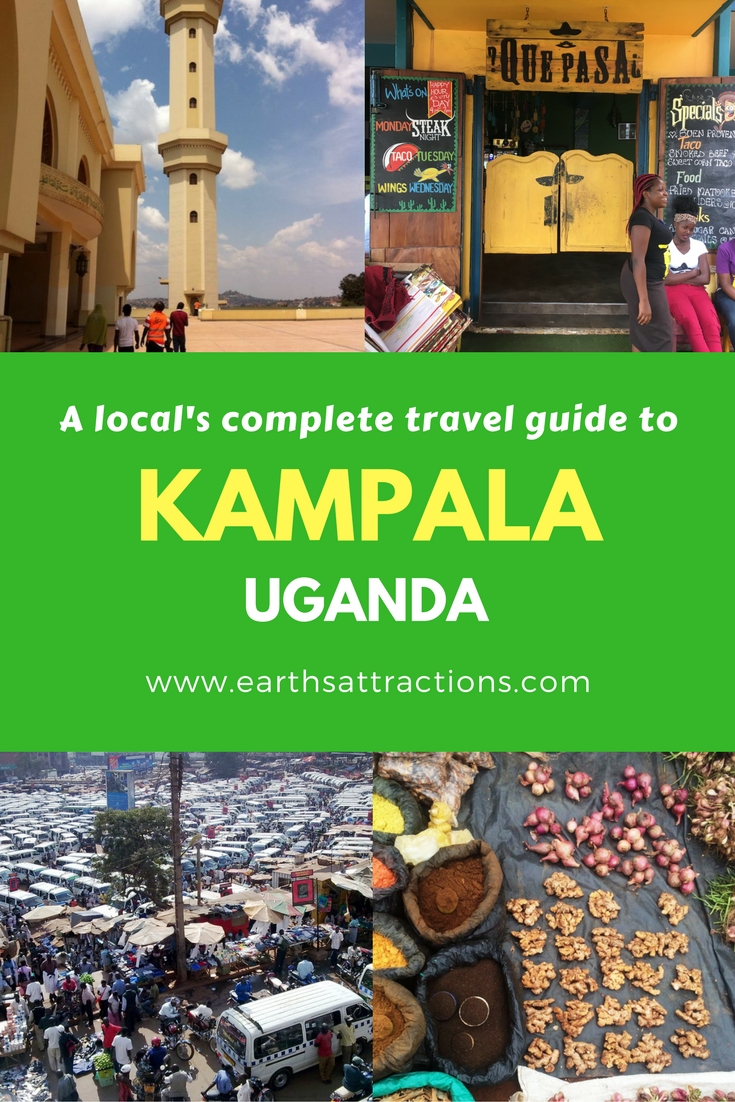 Save
Save
Save
Save
Save
Save