If you're planning to visit Chicago, then you definitely need to read this comprehensive local's guide to Chicago, USA. In it, you'll discover the best things to do in Chicago, where to stay in Chicago, great restaurants in Chicago, and numerous off-the-beaten-path attractions in Chicago.
This Chicago city guide is presented by Kyle Kroeger from Via Traveler and includes both famous places to visit in Chicago, as well as hidden gems ready to be discovered.
All the places recommended will allow you to learn more about the city, its past and its present, while also discovering the local culture and food and the best places to eat in Chicago.
You'll find included many outdoor and indoor things to see and do in Chicago so that you can experience all the city has to offer.
You can use this guide to Chicago to create your ultimate Chicago bucket list and, eventually, your Chicago itinerary.
Chicago is one of the most populated cities in the world by areas, and one of the safest cities in the world, according to studies.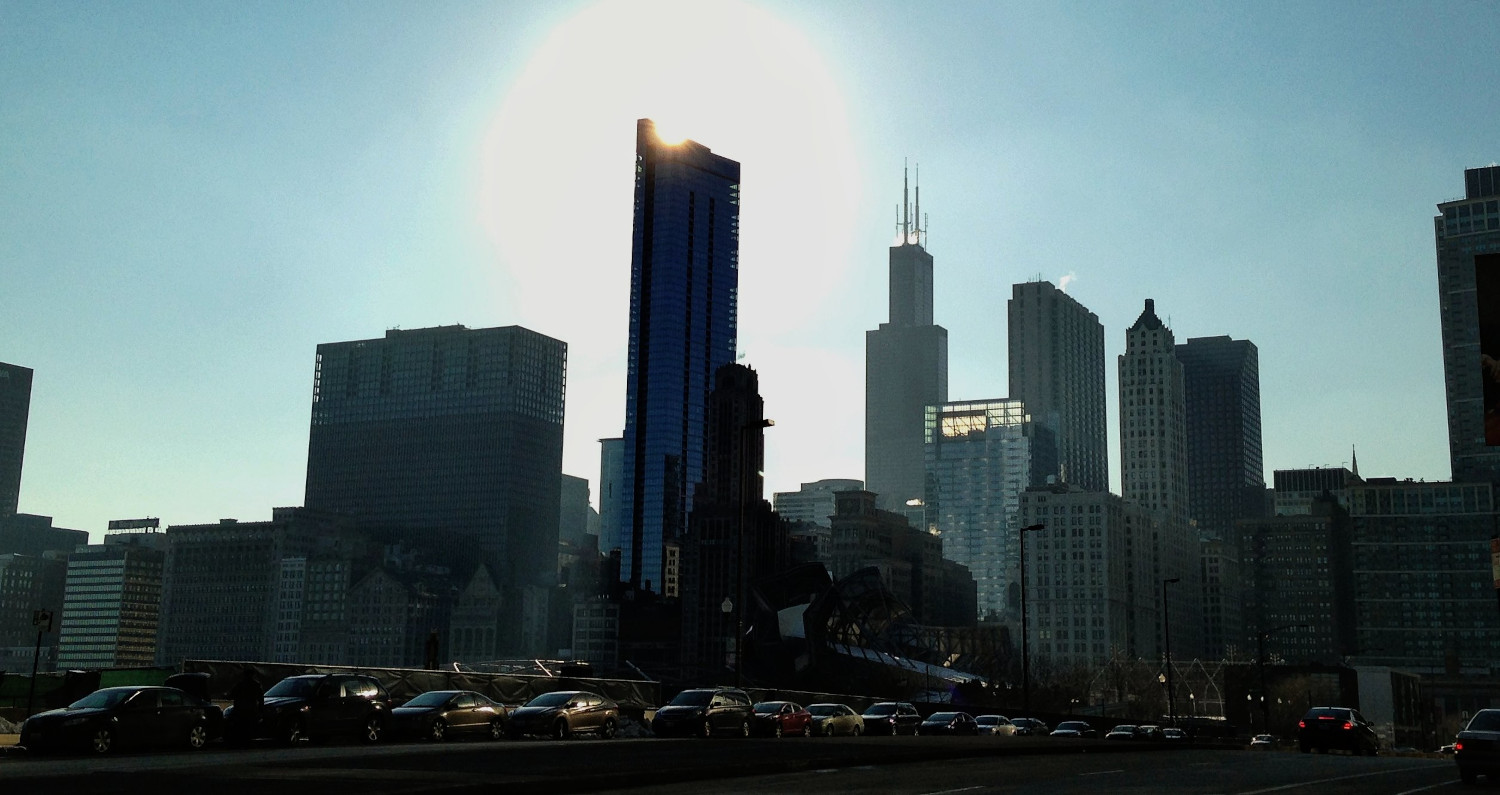 The Ultimate Chicago Travel Guide – Top Attractions & Recommendations
After living in Chicago for over 3 years, I can easily say this city doesn't warrant the "Second City" nickname. It's easily on par with the Big Apple.
The fact of the matter is that it isn't comparable because it's a vastly different city. While there are some general comparisons like pizza, sports, and skylines, that still doesn't do it justice.
It's one of my favorite family vacation ideas in the entire world as you simply can't go wrong for every friend or family member.
If you're looking for a travel guide that covers all the basics of what to do in Chicago, look no further! This guide will tell you everything you need to know about getting around, finding the best food, and experiencing all the city has to offer.
Included in this Chicago travel guide:
Famous Chicago attractions – things to do in Chicago

The Magnificent Mile
Millennium Park
Willis Tower
Navy Pier
Art Institute of Chicago
Lincoln Park Zoo
Wrigley Field
Cloud Gate (The Bean)
Shedd Aquarium
The Chicago Theatre
Chicago off the beaten path – Chicago things to do

Go sailing on Lake Michigan
Take an architectural boat tour
Chicago Architecture Center
Tour the Chicago River by kayak
Stroll through Garfield Park Conservatory
Where to eat in Chicago

Where to stay in Chicago – hotels in Chicago for all budgets

Tips for visiting Chicago

Top 15 Chicago Landmarks & Attractions
There are many attractions in Chicago that are worth visiting. Each Chicago landmark and attraction offers something unique and is definitely worth checking out no matter the time of year. If you're looking for something to do, be sure to check out one of these top attractions in Chicago!
The Magnificent Mile
The Magnificent Mile is a 1.5-mile-long stretch of Michigan Avenue in the Streeterville neighborhood of Chicago. It has over 300 stores, restaurants, and hotels, making it one of the most famous shopping districts in the world.
You should definitely check out these stores: Bloomingdales (618 North Michigan Avenue), Bergdorf Goodman (754 North Michigan Avenue), and Louis Vuitton (655 North Michigan Avenue). There are also many other shops that you can check out here.
Millennium Park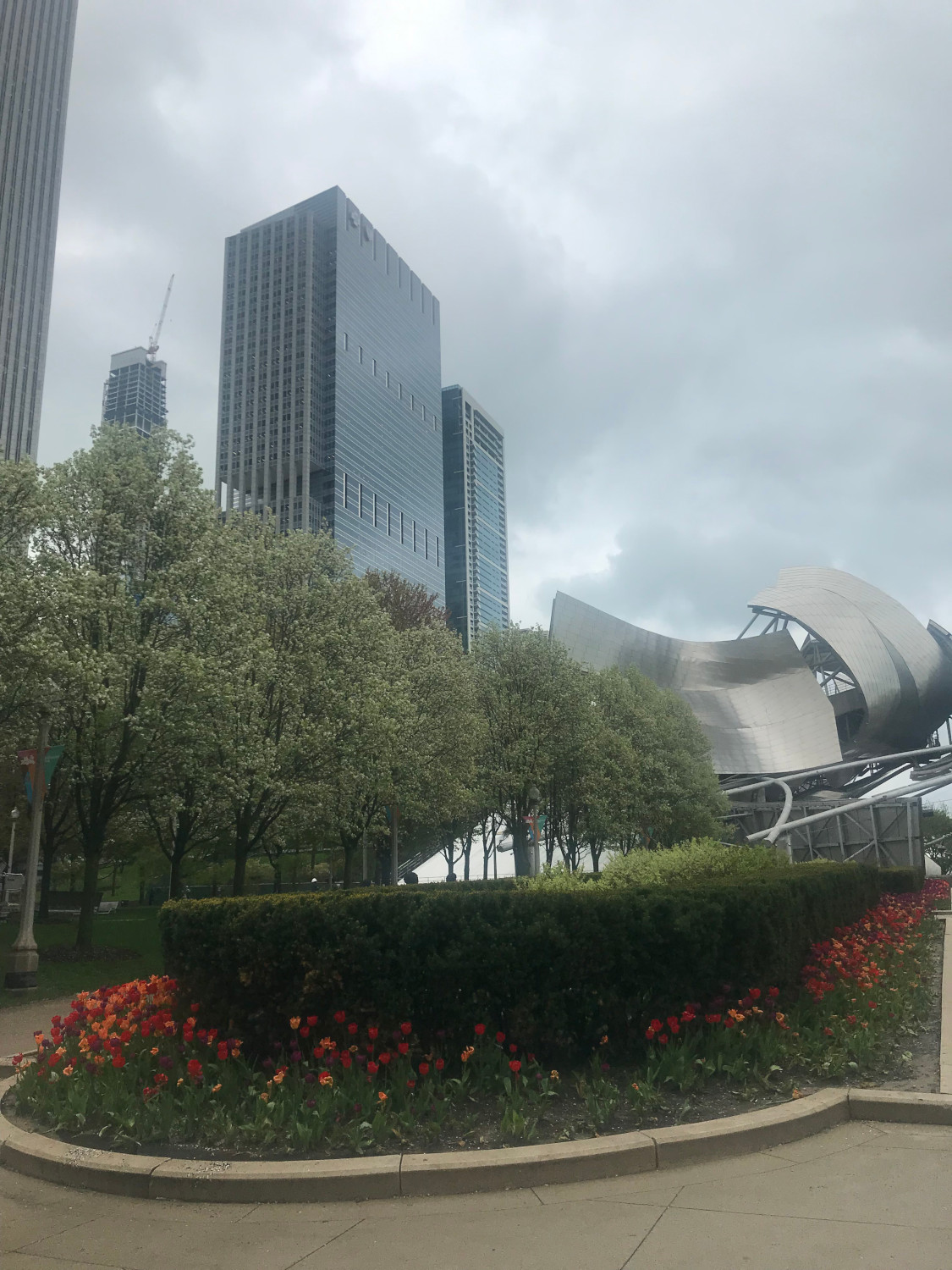 Designed by noted architect Frank Gehry, Millennium Park is a must-see for anyone visiting Chicago. This huge public space in the city's Loop neighborhood features some of the most iconic artworks in all of Chicago, including Cloud Gate (aka "The Bean") and Jay Pritzker Pavilion.
Additionally, you can check out Lurie Garden or Anish Kapoor's Crown Fountain which will surely leave you with a lasting impression.
In the summer, Millennium Park plays host to a number of great events and festivals, including the highly popular Taste of Chicago food festival and the Grant Park Music Festival. There's always something going on here, so be sure to check the calendar before you visit.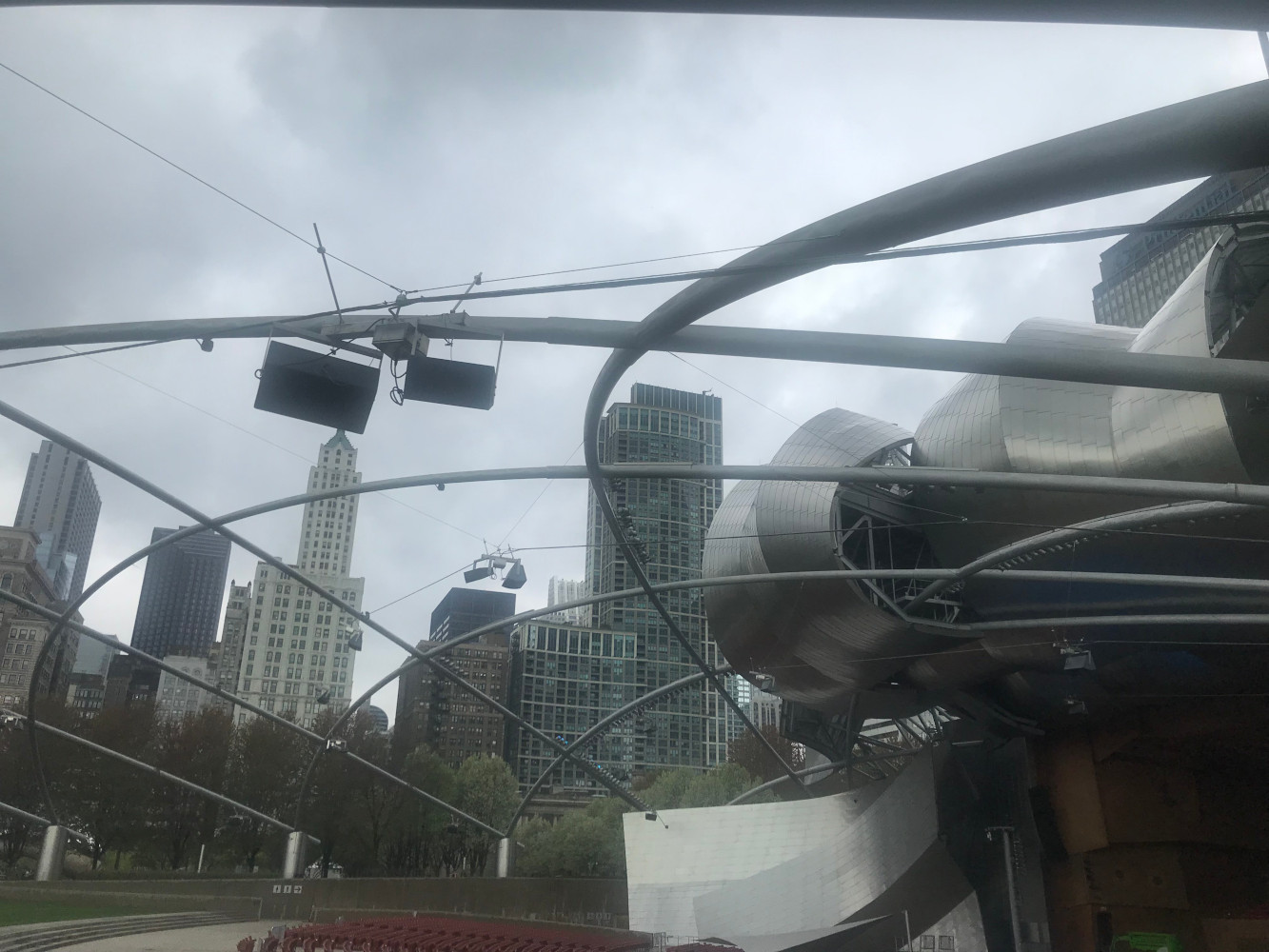 Willis Tower
If you're looking for some of the best views in Windy City, Willis Tower is an obvious choice. At 1,451 feet tall and 104 floors (plus two basement levels), it has been the tallest building in the Western Hemisphere since its completion in 1973. Today, it houses offices as well as restaurants and shops on its lower levels.
On building floors of 94 through 100 are three observation decks: Skydeck Chicago (103rd floor), Outdoor Skydeck Chicago (102nd floor), and Indoor Skydeck Chicago (101st floor). These offer incredible views of the city from their respective heights.
Admission to the Willis Tower is $23 for adults, $21 for seniors (ages 65+), and $19 for children (ages 3-11). You can save money by buying your tickets online in advance.
Navy Pier
Navy Pier is a great place to go in the summer. It has an amazing Ferris wheel, a carousel, and other rides. There are also restaurants and shops all throughout Navy Pier so you can have dinner there or pick up some souvenirs for yourself or loved ones back home.
You might also want to check out Chicago Shakespeare Theater while you're at it! They put on some great productions year-round, including their outdoor Shakespeare festival every summer. If you get hungry while watching a play at Navy Pier or just want somewhere nice to sit and relax with friends, be sure not only to look around but also to take advantage of everything that this amazing place offers.
Art Institute of Chicago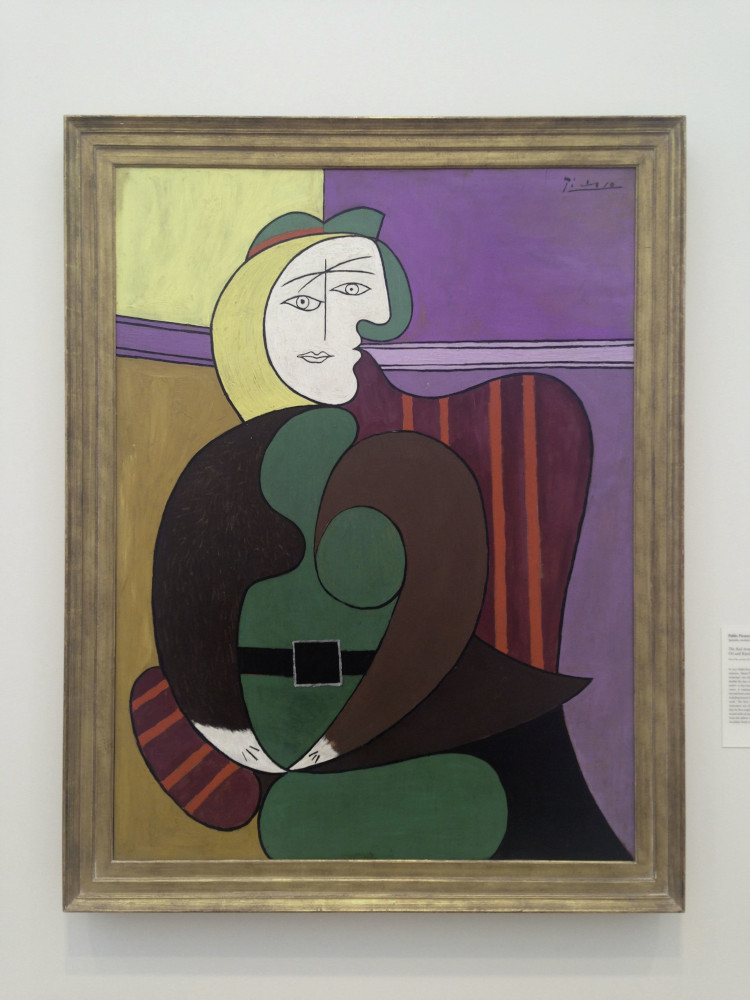 The Art Institute of Chicago is one of the most visited museums in the world. It was founded by a group of wealthy Chicagoans who wanted to build a museum that would exhibit works from their own personal collections as well as those owned by other prominent citizens.
The original building, which opened in 1893 and is located on South Michigan Avenue, has been expanded several times since then and now includes over 200 galleries covering 13 acres.
The permanent collection includes nearly 300,000 works including ancient Greek vases and Roman sculptures; Impressionist masterpieces like Monet's "Water Lilies"; Post-Impressionist paintings by Cézanne and Van Gogh; and American art ranging from colonial furniture to contemporary painting by Warhol and Koons.
Lincoln Park Zoo
If you're in the Chicago area, I highly recommend a visit to Lincoln Park Zoo (located in Lincoln Park). The zoo is one of the largest zoos in the world, and it contains over 2,000 animals representing 250 species. It's open every day from 10 am to 5 pm (with extended hours during summer months).
The zoo contains a wide variety of habitats, including tropical rainforest, mangrove swamp, and arctic tundra. The zoo also has a children's farm with over 100 animals that visitors can feed and pet. You'll find everything from penguins to elephants at Lincoln Park Zoo.
Wrigley Field
Wrigley Field is the home of the Chicago Cubs. It's officially known as Wrigley Field III and was built in 1914, but it's been around since 1894 when the team's owner at the time bought up some land to build a ballpark.
The park has undergone many renovations over its lifetime, but it maintains its original charm. The ivy-covered outfield walls remain unchanged from when they were first planted in 1937, and there are no ads anywhere inside Wrigley Field – just like every other professional baseball stadium used to be before corporate sponsors took over.
The stadium also has several classic features such as an old scoreboard right behind home plate that was installed in 1938, vintage style speakers mounted above each section along with large speaker boxes hanging from poles (similar to those used by pep bands), an organist who plays music during games (and sometimes even takes requests!), ivy-covered walls surrounding everything.
Even if you're not a Cubs fan, Wrigley Field is definitely worth a visit. It's one of the most historic and charming stadiums in Major League Baseball.
Cloud Gate (The Bean)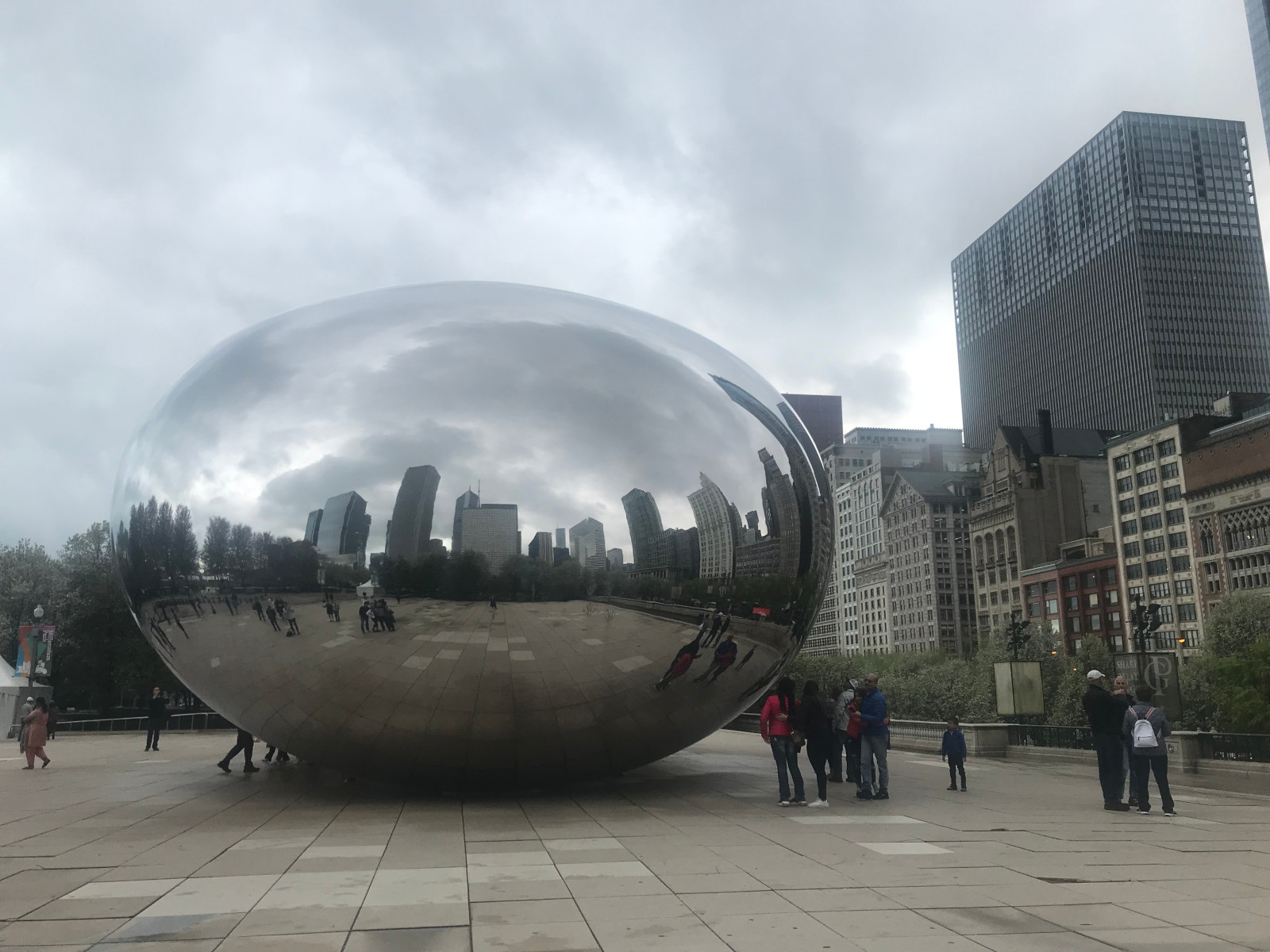 Though Cloud Gate is technically a sculpture, it's better known as The Bean. You might have seen it in photos or on social media, but you can't really grasp its size until you walk up to it. With its 110-foot-long reflective surface, this piece is the world's largest public art and has become Chicago's most recognizable landmark.
The Bean was designed by Indian artist Anish Kapoor and consists of 168 highly polished stainless steel plates welded together to form a giant bean shape that reflects the sky overhead and surrounding architecture.
It's been called "the ultimate selfie machine," which means there will probably be lots of people around when you visit—but don't worry; they're all welcome.
Shedd Aquarium
The Shedd Aquarium is located in Lincoln Park, not too far from the city's famous Loop. It has a wide variety of exhibits that feature animals from around the world and was recently renovated to include the first-ever tunnel under a shark tank!
The touch pool allows visitors to interact with sea creatures like sea stars and horseshoe crabs. You can also see penguins up close as they bask in the sun at their new exhibit home.
You can even check out sharks from above by taking one of their behind-the-scenes tours where you'll learn about how these amazing creatures are cared for and see them doing tricks for their favorite treats!
The Chicago Theatre
Chicago Theatre is located in the heart of downtown Chicago, just across from Millennium Park. It was built in 1921 and has been operating as a theater ever since. The theatre hosts concerts and plays as well as special events like movie screenings and conferences. If you're looking for something to do when visiting Chicago, this is definitely worth checking out!
There are so many things to do at The Chicago Theatre! You can go see a concert or play there—the schedule changes often so there's always something new happening here. In addition to performing arts events, The Chicago Theatre also hosts movie screenings on Saturday nights during their Summer Film Series (June-August).
You can catch old favorites from your childhood like Beauty & the Beast or Aladdin while enjoying an adult beverage from their full bar menu at one of their two bars inside each level of seating area near concession stands decorated with retro-style lighting fixtures.
Chicago Off The Beaten Path Activities
Chicago is a great city to explore, but it can be overwhelming. It's easy to get caught up in the hustle and bustle of the city and the main tourist attractions, but there are many off-the-beaten-path activities that are worth checking out.
Go sailing on Lake Michigan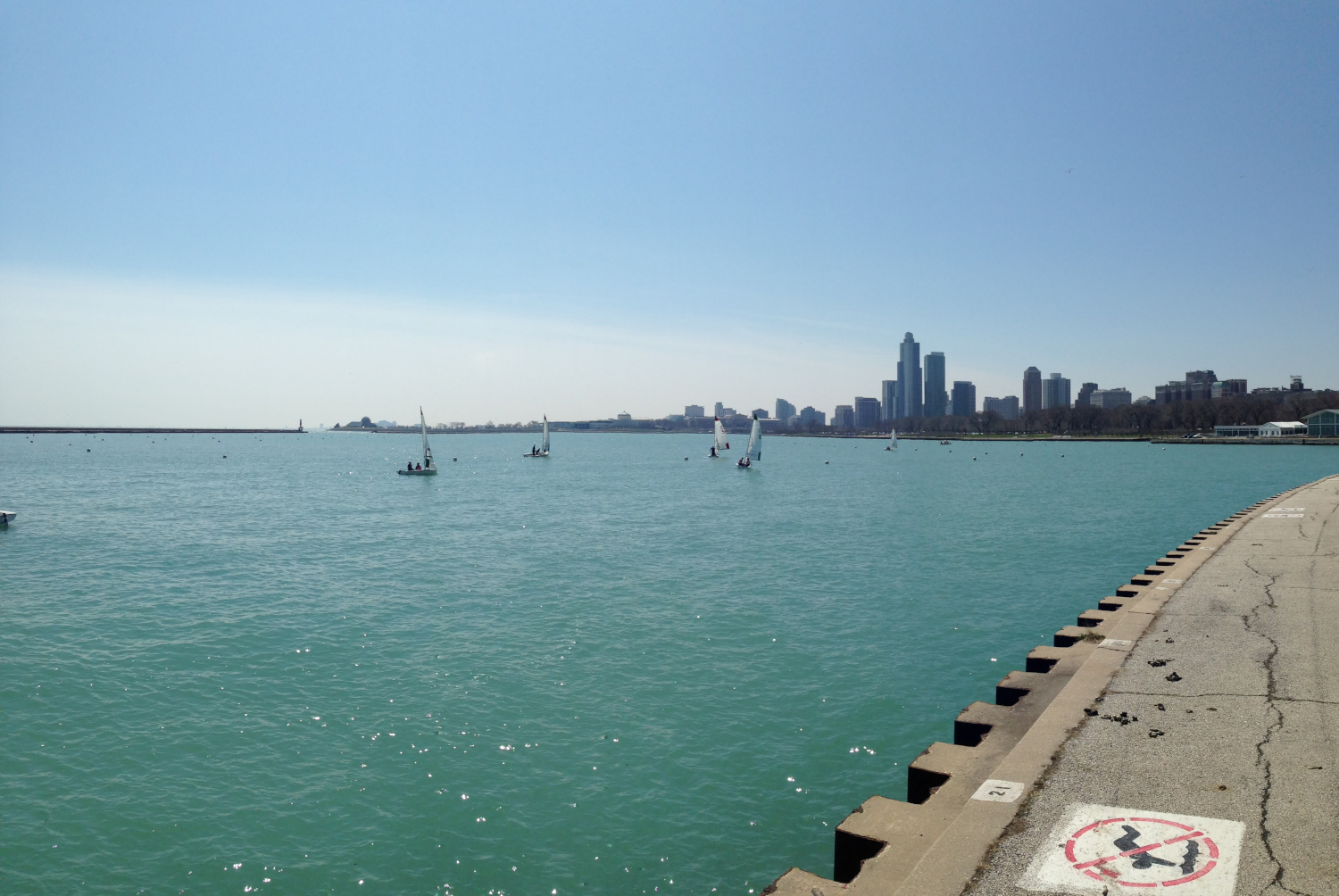 You can easily book through Viator or Groupon if you're looking for something affordable and last-minute. There are also a few companies that offer private charters if you're looking for a more intimate sailing experience.
Take an architectural boat tour
This is a great activity for anyone who loves architecture or wants to learn more about Chicago's history. These tours typically last around 1.5-2 hours and include commentary from guides who are experts on the city's architecture.
Chicago Architecture Center
Chicago is home to some of the most iconic architecture in the world. The Chicago Architecture Center is the perfect place to learn about and experience this incredible history firsthand. Their current exhibit, Chicago Stories: Voices of the City, explores the people and stories behind some of Chicago's most famous buildings.
Through interactive displays and audio tours, visitors can explore the city's past, present, and future. Whether you're a native Chicagoan or just visiting for a few days, the Chicago Architecture Center is a must-see.
Tour the Chicago River by kayak
The Chicago River is a great way to see the city from a different perspective. You can kayak along the river and get a different view of the skyline and architecture. There are a few different companies that offer tours or rentals, so you can find one that fits your schedule and budget.
Stroll through Garfield Park Conservatory
If you're looking for a leisurely activity in the city of Chicago, then look no further than Garfield Park Conservatory. This beautiful and expansive conservatory features a variety of stunning exhibits that are sure to delight and interest everyone in your group. Whether you're a long-time local or simply visiting the area, Garfield Park Conservatory is definitely worth a visit.
With its magnificent displays of exotic plant life, winding pathways, and peaceful atmosphere, this attraction offers an enjoyable experience for all visitors. So if you're looking for some inexpensive things to do in Chicago, be sure to head over to Garfield Park Conservatory – you won't be disappointed.
Where to Eat in Chicago
For a truly unique dining experience, head to the city's Chinatown. It offers a number of restaurants with excellent food and prices that are not only affordable but also some of the best Asian food in the US.
If you want to try something new and different from your usual fare, there are plenty of options for adventurous eaters here as well. Chicago has some of the best ethnic food in America—and at great prices too—so if you want something spicy or flavorful but maybe not quite so authentic or traditional, the city is your oyster (or chile relleno).
And if there's one thing we know about millennials these days, it's that they love their brunch. Luckily for them (and everyone else), Chicago has some killer brunches available at restaurants throughout town. From classic American diner breakfast served all day long to bottomless mimosa parties. Here are some stapes in the city to try if you're a first-time visitor.
Giordano's
This popular Chicago chain is known for its deep dish pizza, and for good reason. The thick crust is stuffed with cheese and toppings, and the sauce is layered on top. It's a hearty meal that's perfect for a winter day—or any day, really.
Portillo's
Portillo's is a Chicago institution, and it's one of the best places in the city to get a hot dog. The classic Chicago-style hot dog is topped with mustard, onions, relish, tomatoes, pickles, and sport peppers, and it's served on a poppy seed bun.
Al's Italian Beef
Al's Italian Beef is another Chicago classic. The beef is slow-roasted and then simmered in a seasoned broth, and it's served on a fresh Italian roll. The sandwich can be ordered "dry" (without the juice), "wet" (with the juice), or "dipped" (the entire sandwich is dipped in the juice).
These are just a few of the many great places to eat in Chicago. Whether you're looking for a quick bite or a sit-down meal, you'll find what you're looking for in this city.
Where to Stay in Chicago
In Chicago, you'll find a variety of accommodations to suit all budgets. There are hotels in the city center and suburbs, luxury hotels, budget choices, and plenty of B&Bs. Hostels and Airbnb apartments are also available for travelers on a budget.
The city has an abundance of luxury hotels and upscale accommodations. If you are looking for a place to stay where you can feel like a celebrity, choose one of the many luxurious Chicago hotels. You'll find everything from high-end resorts with spas and pools to classic, elegant hotels that offer fine dining and decadent amenities.
Here are some of best places to stay in Chicago:
Best Luxury Hotel: Park Hyatt Chicago
Best Hostel: Freehand Chicago
Best Budget Hotel: Moxy Chicago Downtown
Best Boutique Hotel: Hotel Lincoln
Best Hotel in Downtown Chicago: JW Marriott
Travel Tips for Visiting Chicago
If you are looking to make the most of your visit to Chicago, take these top travel tips from my experiences living in this beautiful city.
1. Get a CityPASS
If you're planning on visiting a lot of attractions while you're in town, get a CityPASS. This card gives you access to some of the best museums and attractions in the city, and it can save you up to 50% off the regular admission prices.
2. Take the "L"
The "L" is Chicago's elevated train system, and it's a great way to get around the city. It's fast, efficient, and relatively inexpensive. Plus, it's a great way to see the city from above.
3. Walk or bike
Chicago is a very walkable city, and it's also very bicycle-friendly. If you don't want to take the "L" or drive, consider walking or biking instead. You'll get some exercise and fresh air, and you'll see the city in a whole new way.
4. Visit during the summer
Chicago is an excellent place to visit during the summer months. The weather is warm and there are plenty of outdoor activities to enjoy. If you can, plan your trip for June, July, or August. Hotels will be more expensive during these months but it's worth it, there are a ton of things going on in the city such as sporting events, outdoor concerts, lake activities, beaches, and festivals.
5. Be prepared for cold weather if you visit outside of the summer months
Chicago has a reputation for being one of the colder cities in America (and that's coming from a Minnesotan), so if you're traveling during wintertime, be sure to pack warm clothes and layers. The winters can be long and brutal, but they're also a great time to visit if you're looking for deals on hotels and attractions.
6. Be prepared for crowds and traffic
If you're planning on visiting Chicago during spring break or summertime, expect large crowds at attractions like Navy Pier and Millennium Park; these two places can get crowded even when it's cold outside!
Traffic jams are another thing that happens in Chicago all year round—but they can especially happen on Friday nights around 5 pm when people are getting out of work and headed home from downtown (or just going out to dinner). So if possible, avoid driving around town or commuting at this time!
Conclusion
Chicago is a city that has something for everyone. No matter what your interests are, you can find something to do in this great city. We hope that our Chicago travel guide has given you some ideas of the many things there are to see and do here.
Author Bio: Kyle Kroeger is the owner of ViaTraveler.com. ViaTravelers is a destination travel blog providing the best tips, hacks, and itineraries to help you explore the world. Follow us on Instagram, Pinterest, and YouTube.