Alaska is a dream vacation for many people — and for good reason. The spectacular natural landscape, unparalleled access to wildlife and unique culture all make Alaska a once-in-a-lifetime getaway. If you've been coveting an Alaskan adventure, what's stopping you from packing up your outdoor gear and heading north?
For many people, the remoteness and sheer size of Alaska means a road trip is out of the question, while flying into a major city can limit what they're able to experience. If you've stalled out on planning a vacation to Alaska due to logistics and other reasons, the perfect solution is an Alaskan cruise.
Here are five reasons why a cruise is one of the best ways to experience all that Alaska has to offer.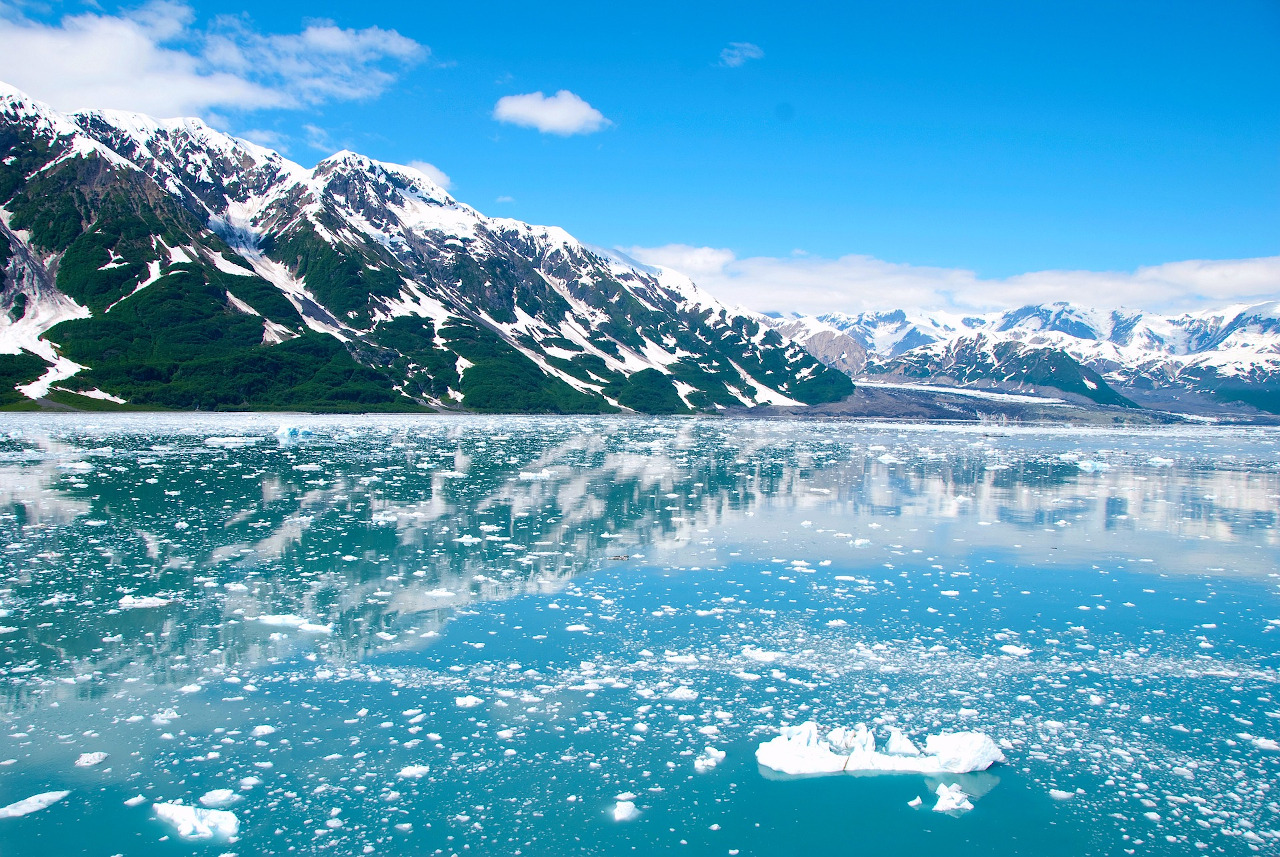 photo source
1. You Get to Experience More on a Cruise
Simply put, you can see more of Alaska via a cruise ship than you ever could by car. More than that, you'll get a unique perspective from the water and can visit remote destinations like Juneau and Skagway.
Additionally, you'll be able to access parts of Alaska you can only see by boat, particularly Glacier Bay, a National Park that requires a boat and permit to visit.
2. Your Money Goes Further
There's a perception that Alaskan cruises are only within reach of the wealthy. But here's the reality: Alaskan cruise prices are more affordable than you might think.
For example, a seven-day Alaskan cruise leaving from Seattle on Princess Cruises starts at less than $600 per person, with the third and fourth guests in the same stateroom running $400 per person. Indeed, your family of four could be cruising Alaska for roughly the same price as your usual week spent at the beach.
3. You Get to See Scenery that Never Stops
Not only will you get breathtaking views at various ports of call, but you'll also be treated to the gorgeous Alaskan coastline, from Glacier Bay to the Inside Passage, during your entire time on board. You'll never want to leave the deck, lest you miss a minute of the snowcapped mountains, wildlife and glaciers.
4. You Can See Alaskan Wildlife Up Close
Alaska is home to an abundance of wildlife, and whether on boat or shore, you're likely to experience some of it up close. Cruise passengers often see whales, dolphins, seals and sea lions from their balconies, as well as bald eagles soaring overhead and bears and mountain goats foraging along the shoreline.
5. You Have Ready Access to Outdoor Adventures
Alaska is an outdoor enthusiast's dream, and from aboard a cruise ship, you'll have access to unbeatable excursions. Spend the day dog sledding, whale watching, hiking a glacier, taking a helicopter ride, kayaking the fjords of the Inside Passage, fishing for salmon and so much more.
Set Sail for Alaska
You already know Alaska is a magical place to experience, and at an affordable price, a cruise is one of the best ways to really soak up all that it has to offer. From the scenery and wildlife to the outdoor adventures and unique culture, Alaska is definitely a worthy bucket list vacation spot.