I love discovering small cities, their heritage and their famous places! Today, in the free travel guides series, a new article dedicated to Racine. Here is a complete travel guide to Racine, Wisconsin, USA written by Miranda Knudtson, who lives in Wisconsin. The guide includes famous attractions in Racine, restaurants and hotel recommendations, tips, and off the beaten path things to see. So here are the best attractions in Racine, Wisconsin, USA!
Racine is a smaller town in the United States with a population of about 77,742 people. It's located in southeastern Wisconsin along the shorelines of Lake Michigan and at the heart of the Root River. As Racine was originally settled by French immigrants, "Racine" is a fitting name for the city as it translates to "root" in French.
A complete travel guide to Racine, Wisconsin
Top Attractions in Racine
1. North Beach
North Beach is located near our downtown area, right along Lake Michigan. It's about 50 acres wide, and about 2,500 feet (762 meters) of shoreline. North Beach has been pretty active since it was purchased by the city of Racine in 1903. It's been voted one of the Top 5 Best Freshwater beaches by USA Today, and one of Top 10 Family Friendly Beaches. It truly is a must see for our state!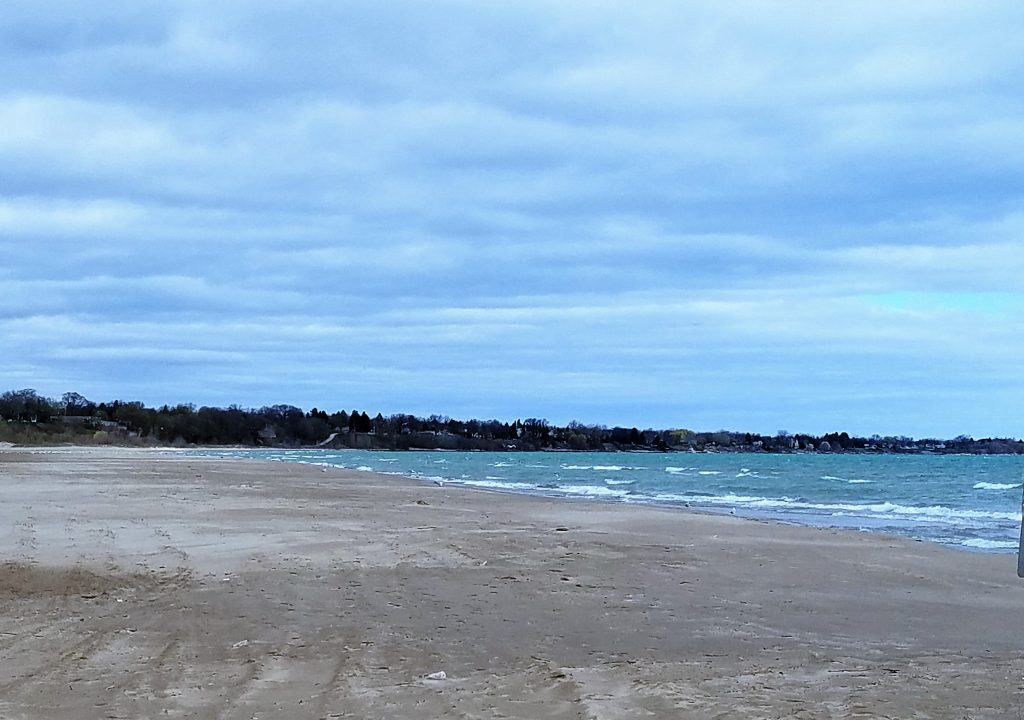 2. Riverbend Nature Center
Riverbend Nature Center is worth mentioning for the nature lovers out there! They offer canoe and kayak rentals during the warm months, as well as snowshoe and cross country ski rentals in the wintertime. There are many hiking/walking trails available to explore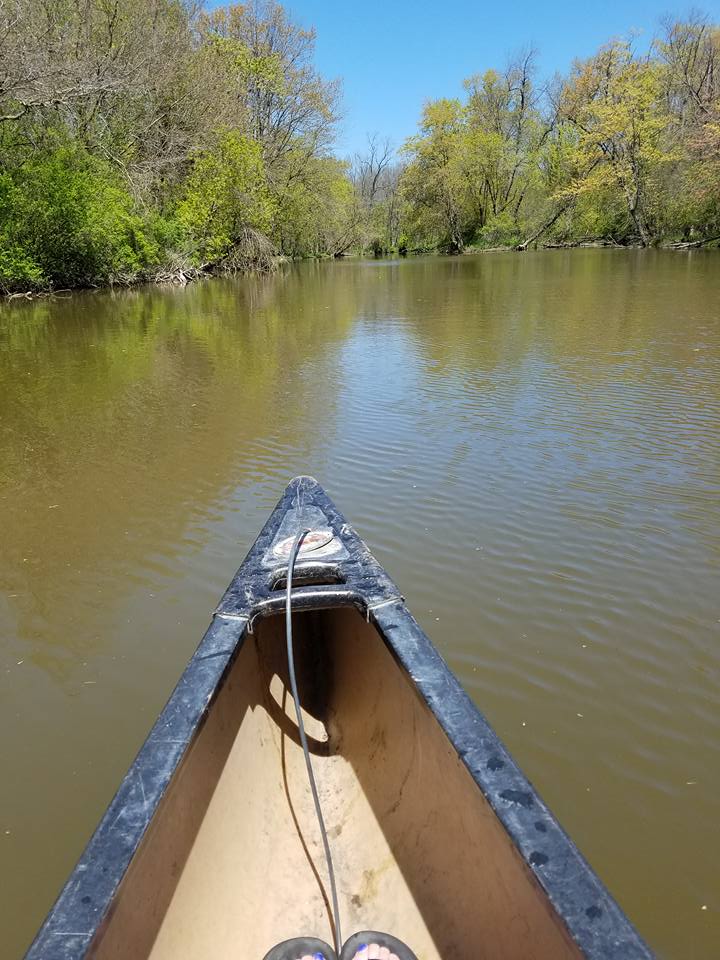 3. Wingspread
If you're a history buff, you're in for a treat with Wingspread! Wingspread was the home of Herbert Fisk Johnson, Jr. founder of S.C. Johnson Wax. S.C. Johnson Wax is a global company that manufactures a variety of cleaning supplies. Herbert F. Johnson, Jr. commissioned Frank Lloyd Wright to design the headquarters for his company, and later his home "Wingspread." It was given the name reflecting its four wings that spread out from the core living space. Currently, Wingspread is used as an administrative building, and it's open for free tours.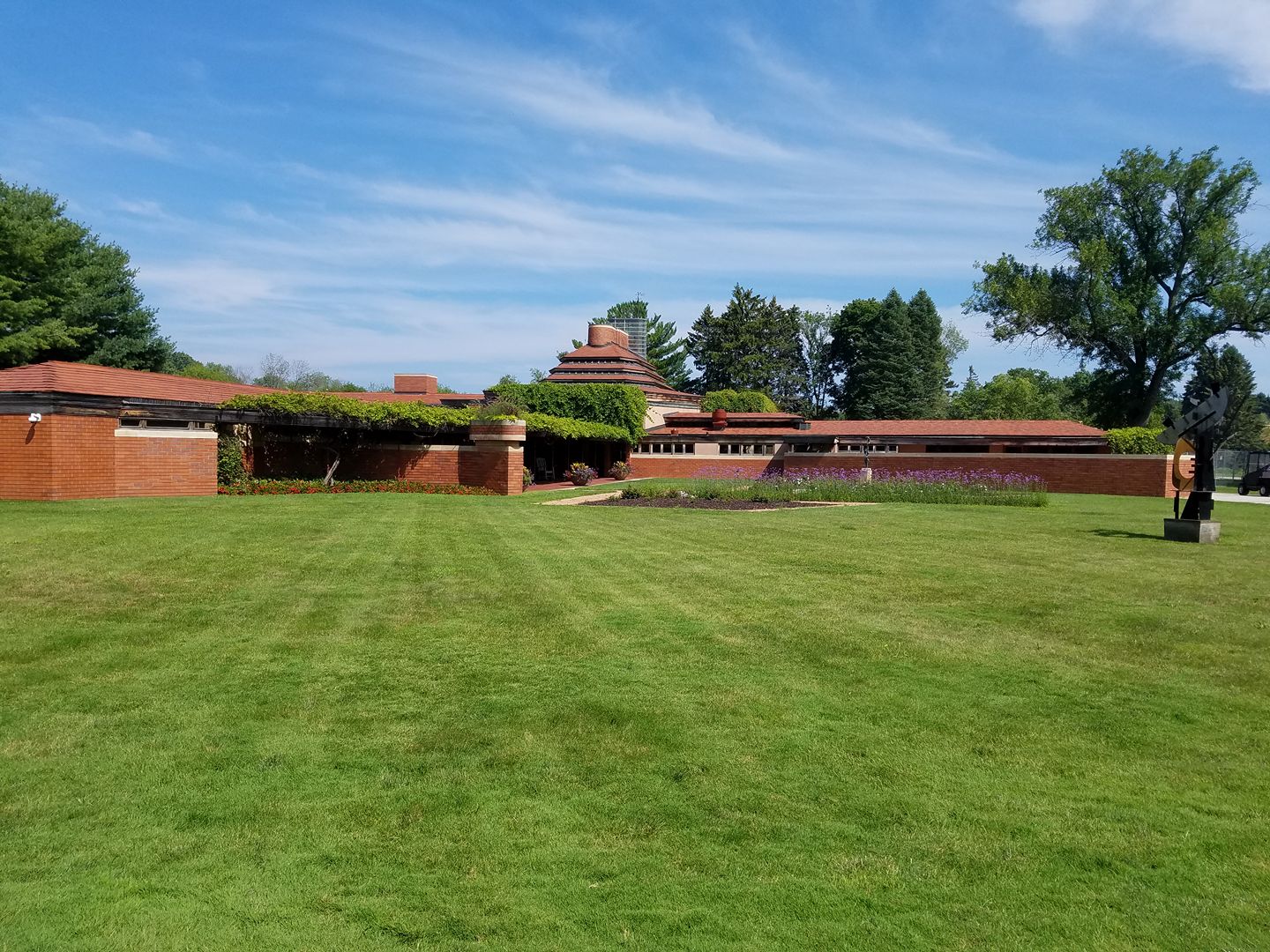 4. Wind Point Lighthouse
Wind Point Lighthouse is another must see attraction in Racine, Wisconsin! Wind Point Lighthouse was built in 1880 and stands at 108 feet (32 meters) tall. It was lit for the first time on November 15, 1880, and it still continues to be lit to this day. It's an interesting piece of history, and the lighthouse itself is in a beautiful area of Racine.
Fun Fact: "The Fog Horn Building shows the original design with the huge fog horns aimed toward the Lake [Michigan.] The fog signals could be heard 10 miles out onto the lake." (Wind Point Lighthouse website.)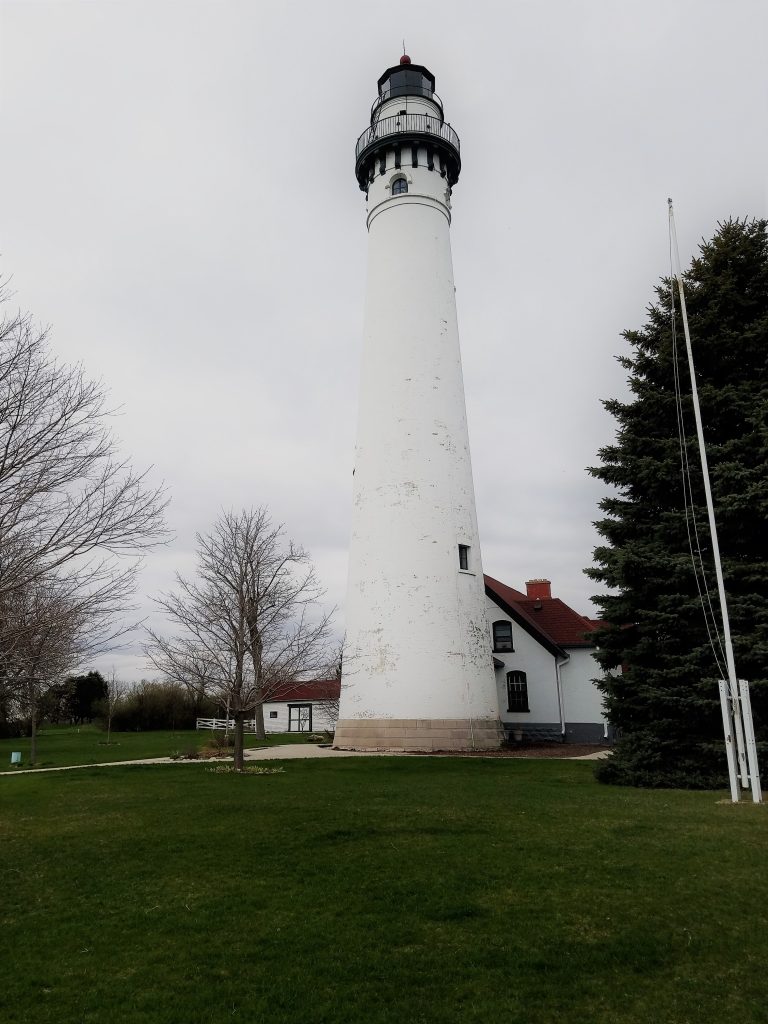 Off the Beaten Path Attractions in Racine
Because Racine isn't a huge town, most of the places listed as "must see" attractions are fans with the locals, too (i.e. North Beach and our zoo). I will recommend a few more places that are popular with our locals.
Petrifying Springs Park
Petrifying Springs Park, or "Pets Park" known by the locals, is located on the county line between Racine and Kenosha. It's a beautiful park for a hike in the woods, especially during autumn when the leaves change colors. It's very pet friendly, though dogs must be on leashes unless in the dog park. There are playgrounds for children, structures for parties and BBQ's, and open areas to play volleyball or toss a Frisbee.
Where to eat in Racine
Next in this complete travel guide to Racine is a sensitive point: where to eat 😉
Racine offers a wide variety of cuisines, so it is guaranteed you will find something you like! I'll briefly go through a few local favorites:
1. Douglas Avenue Diner
Douglas Avenue Diner is a 1950s-60s style diner that is open for breakfast and lunch. With decent prizes and LARGE portions, you'll leave happy and full! They offer typical American diner food from pancakes and waffles, to burgers, wraps, and salads.
2. DeRango's Pizza
DeRango's Pizza is voted #1 pizza in Racine, and rightfully so! It has a very casual feel, and even if you aren't feeling pizza, you can order Italian pastas, wings, sandwiches and more.
3. Jose's Blue Sombrero
Jose's Blue Sombrero is one of my favorite Mexican restaurants! Like most Mexican restaurants in the United States, their portion sizes are also quite large. Local Tip: Order the guacamole as an appetizer! They make it FRESH by your tableside for you.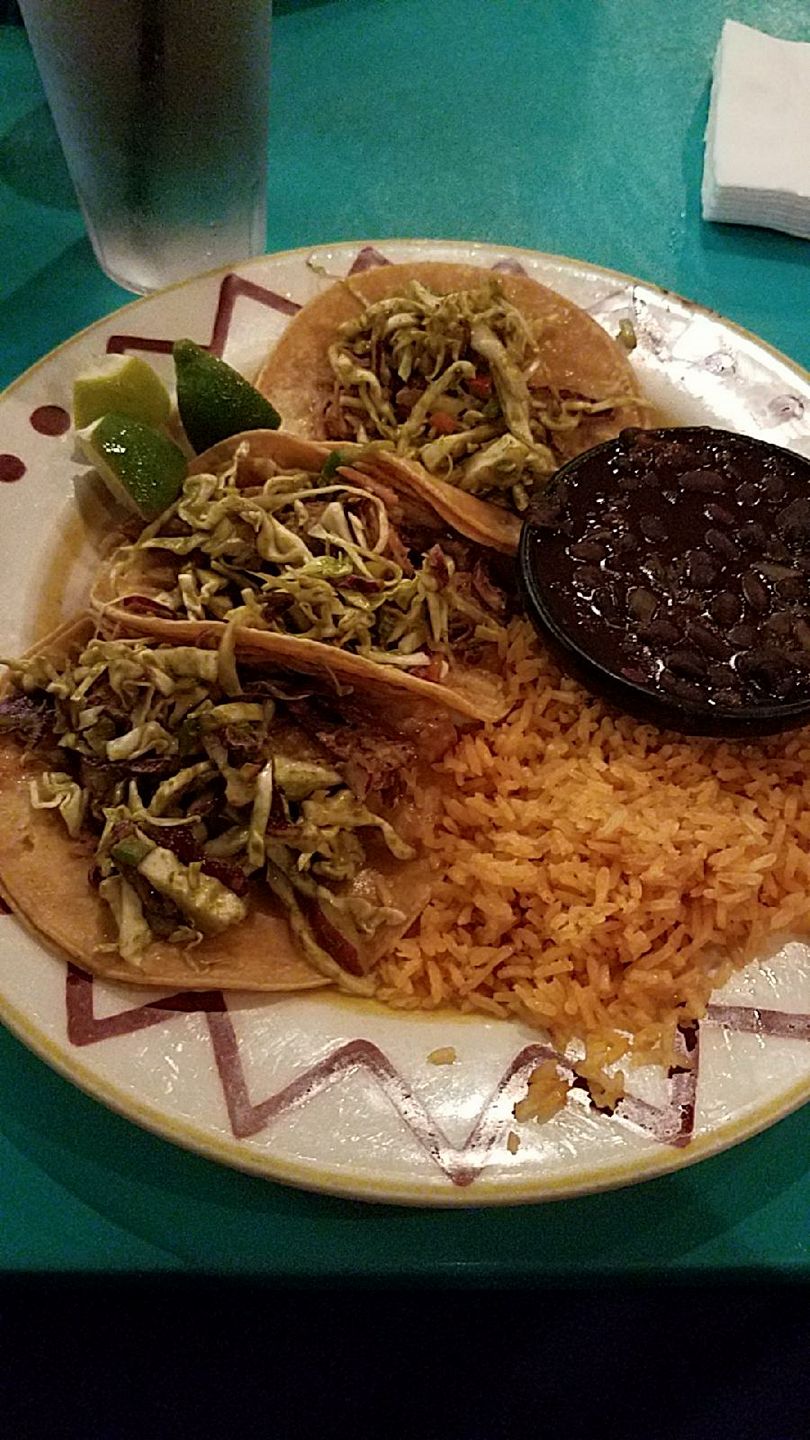 Where to stay in Racine
Though Racine has many chain hotels, I'd like to highlight a few B & B's we have in our downtown area. Lochnaiar Inn, built in 1915, is a lovely three-story English Tudor styled building with a beautiful view of Lake Michigan. Our Christmas House Bed & Breakfast also has some history to it as it was built in 1893. This bed and breakfast gained its current name in 1985 when it was the host for the "Christmas House for Cancer Benefit" event that was held between 1985 to 1997. This beautiful and quaint residence has four lovely suites, private baths, and breakfast. It is located near our downtown area close to Lake Michigan.
Tips For Racine, WI
A complete travel guide to Racine should include locals' tips – so, here they are 🙂
"First Fridays": If you visit during the summertime, our downtown area has an event the first Friday of every month. The shops are open later, there is live music everywhere from a band at Monument Square to performers along the street with guitars, keyboards, violins, and flutes. The restaurants have deals, and some will have a little stand outside serving cocktails, beers, and even pizza.
Kringle: Racine, WI is known in the United States for having Kringle, and you MUST get it from O & H Bakery. It's a "Danish" pastry in the shape of an oval ring with filling and icing. The fillings vary from pecan (the most popular) almond, cherry, turtle, apple, raspberry, and even specialty holiday flavors.
Though Racine is a small Midwestern town, it still is so full of life! Have you visited Wisconsin in the United States?
About the author, Miranda Knudtson
I am a 20-something living in Wisconsin, USA. I love trying new things from different cuisines or an exciting adventure activity. I aim to inspire others to step outside their comfort zone and share information, all while showing it's okay to have a great time traveling even if things don't always turn out as planned. Follow her travels on Twitter, Instagram, and Facebook.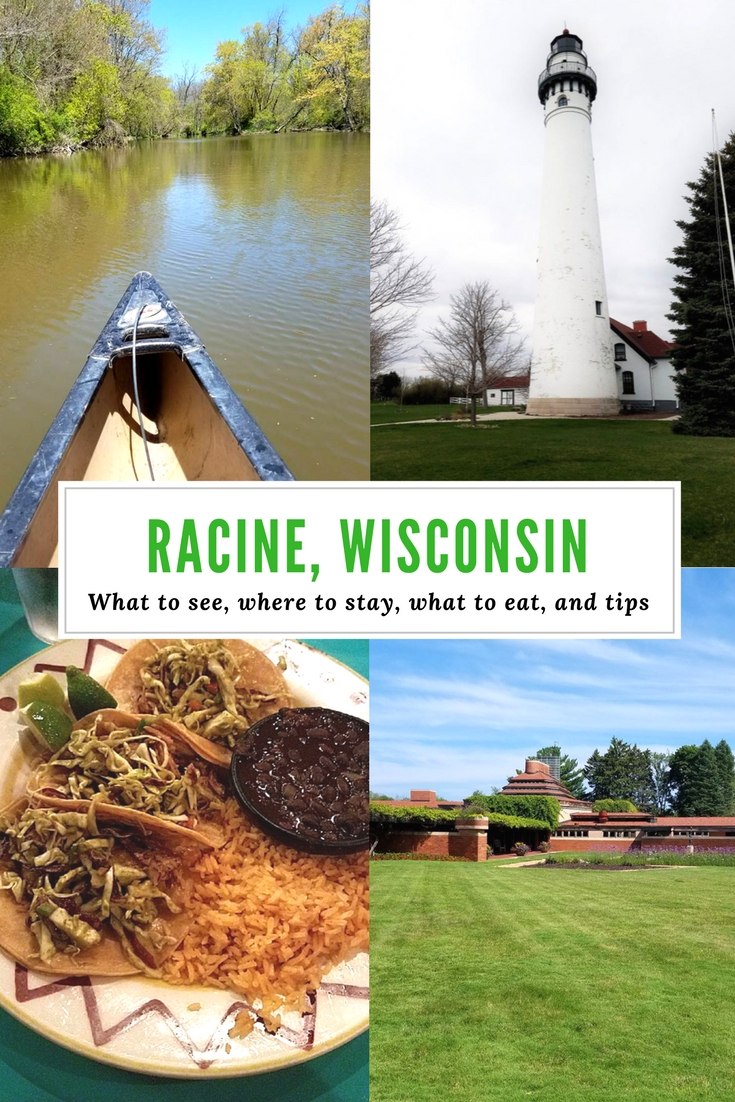 Save
Save
Save
Save