Vancouver is one of the most liveable cities in the world and a place that has a lot to offer to all visitors, regardless of their travel preferences. Here's a local's guide to Vancouver, Canada written by Miranda from Miranda's Muses. This travel guide to Vancouver includes the top attractions in Vancouver, off the beaten path things to see, where to eat in Vancouver, where to stay, and tips for a perfect visit. This insider's guide to Vancouver is part of the free travel guides series on this blog.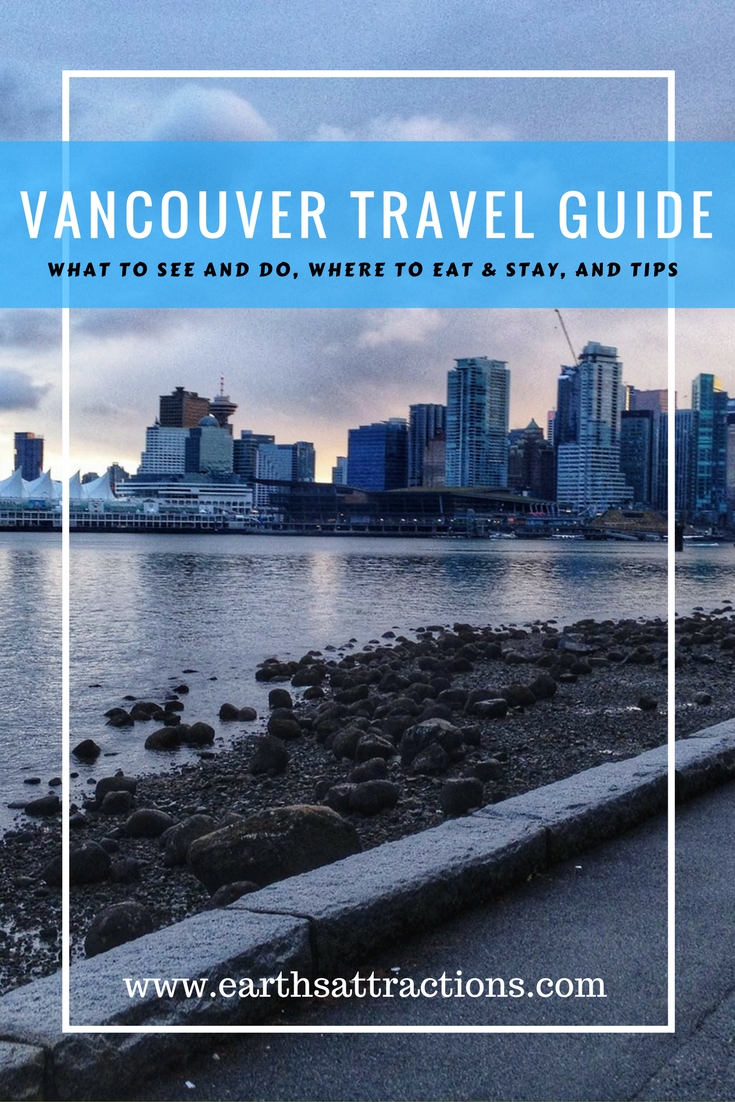 A local's guide to Vancouver, Canada
Vancouver is an amazing and beautiful city found in Western Canada, nestled in by mountains and the sea. Voted the third most liveable city in the world two years in a row, you can bet that Vancouver has so much to offer its residents and visitors alike.
The land is soaked with rich history of the First Nations peoples who had lived on the land for many many years before Captain George Vancouver discovered the area now named after him.
Well known for its diversity and melting pot culture, Vancouver is home to a wide variety of people from every walk of life. International foodies are sure to enjoy some of the most delicious and authentic foods from a huge selection of restaurants across the city.
Vancouver is also known as the Hollywood of Canada, as it has a booming presence in the film industry, masking itself as many different cities. Be sure to search ahead before your visit, some of your favourite TV shows could be filming just around the corner!
With that all being said, I've compiled a guide of things to see, foods to eat, and places to stay. Let's dive in and start planning your trip! Use this local's guide to Vancouver when planning your visit!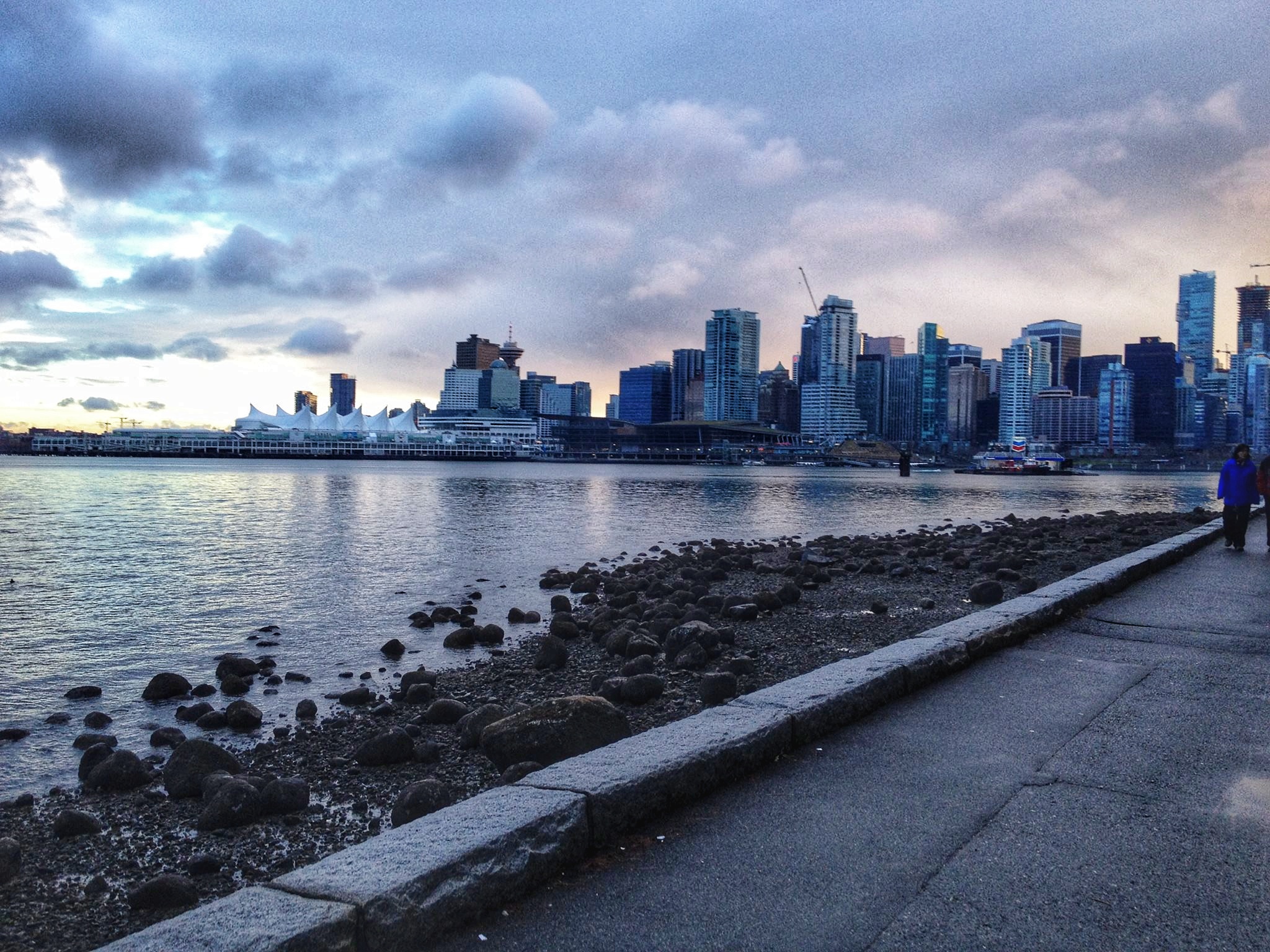 Top Attractions in Vancouver
1. Canada Place
Canada Place can be found right on the waterfront, easily recognizable by its huge 90 foot swooping white sails and possible cruise ships at dock. While being a cultural landmark of the area, Canada Place has recently added an exciting attraction – Fly Over Canada. A great way to see all of Canada's landscapes without leaving Vancouver, Fly Over Canada is a simulated flight ride, that soars you across the vast scenery of the country projected on a large dome shaped screen.
2. Gastown
Gastown is in my opinion the most quaint and historic little neighbourhood in Vancouver. With cobblestone streets and endless charm, Gastown is known for its notorious steam powered clock, as well as some of the best restaurants and boutiques in town.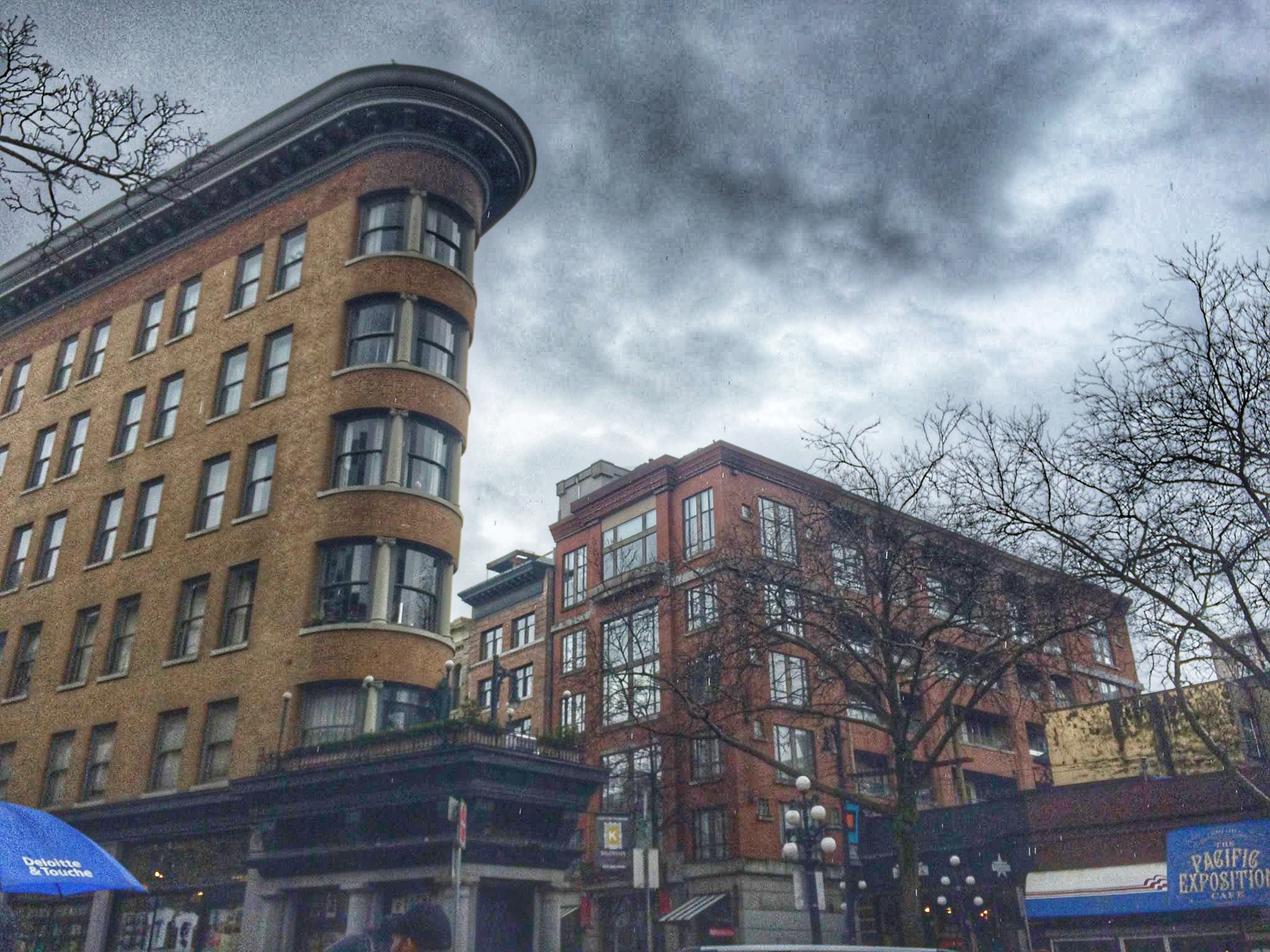 3. Granville Island
Every food and art lovers dream, Granville Island is a lovely spot to spend a day exploring. Be sure to check out its famous Public Market with every food imaginable, and enjoy the various art studios sprinkled throughout.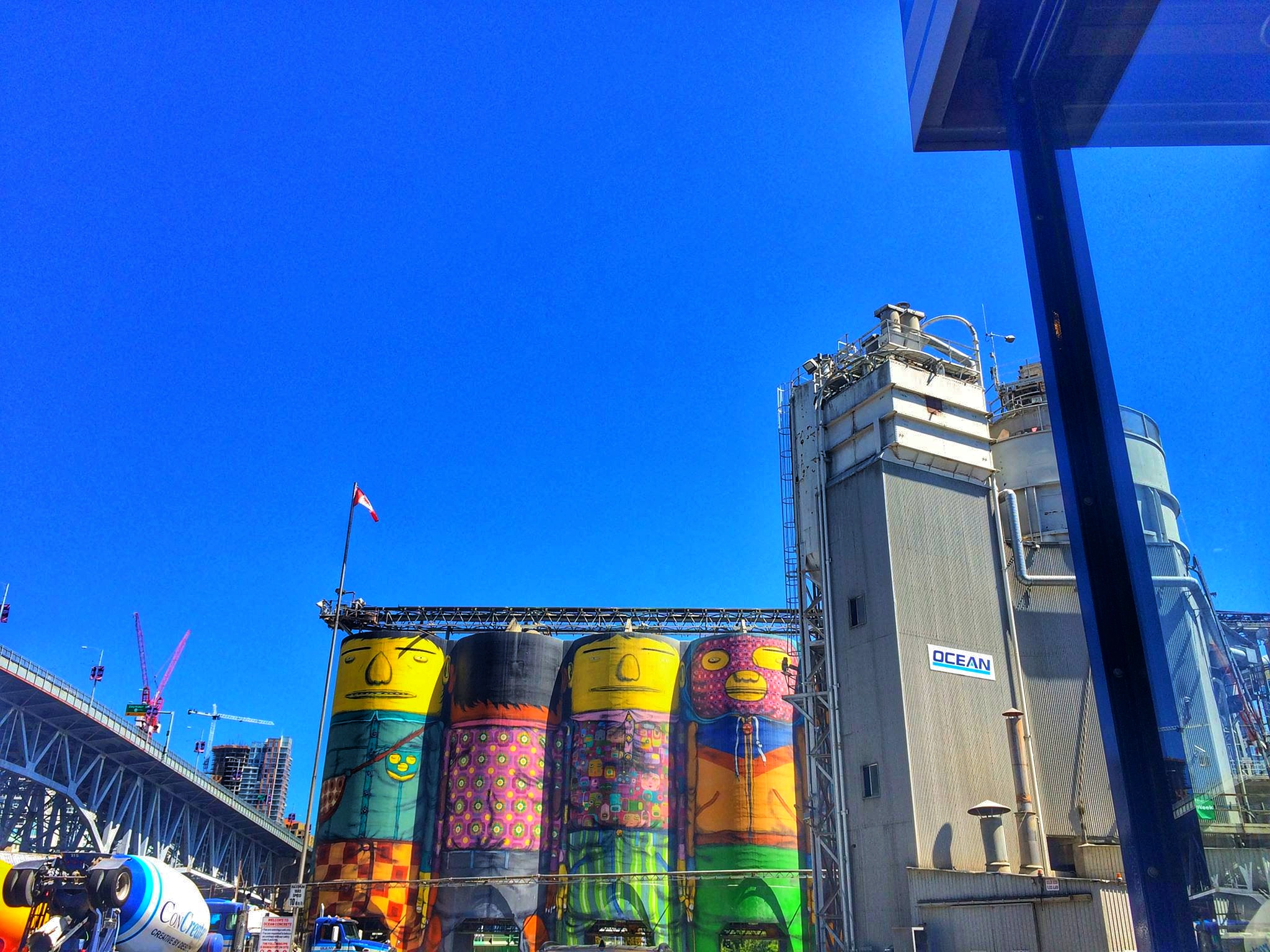 4. Stanley Park
This is my personal favourite spot in all of Vancouver. Stanley Park is the perfect place for nature lovers and explorers. The best way to enjoy Stanley Park is by taking a stroll around the Seawall, a path that runs alongside the ocean and passes through some great beaches all the while being nestled beside the forest.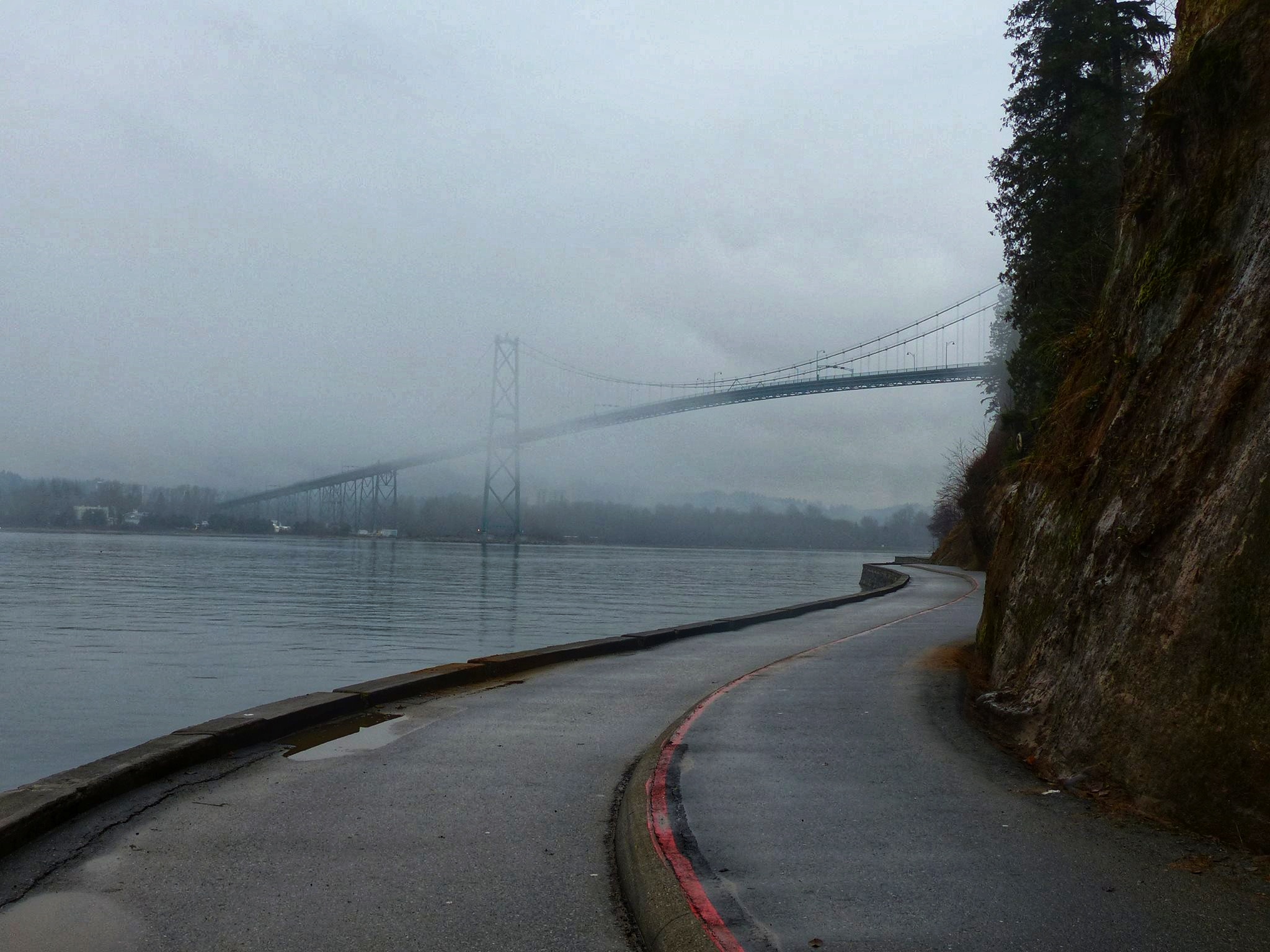 5. Capilano Suspension Bridge
Visiting the Capilano Suspension Bridges located in North Vancouver is a must on every visitor's bucket list. It's a great escape from the concrete jungle and into the beautiful forests that make for some jaw-dropping photos.
Off the Beaten Path Things to see in Vancouver
A local's guide to Vancouver isn't complete without the off the beaten path attractions. Every city has its hidden gems and treasures you would walk right past. Here's a few of my favourite sites that don't always receive the attention they deserve.
1. Vancouver Public Library
Rarely mentioned as a, "must-see" the Vancouver Public Library is one of my favourite spots in Vancouver. The building is very unique, is it has both a rounded main building resembling a mini Colosseum, and also a tall and thin rectangular building curving around it. The entrance that connects the two, contains a cobblestone promenade pathway with glass ceiling above. I highly suggest wandering around in here, it's a hidden treasure with a unique atmosphere.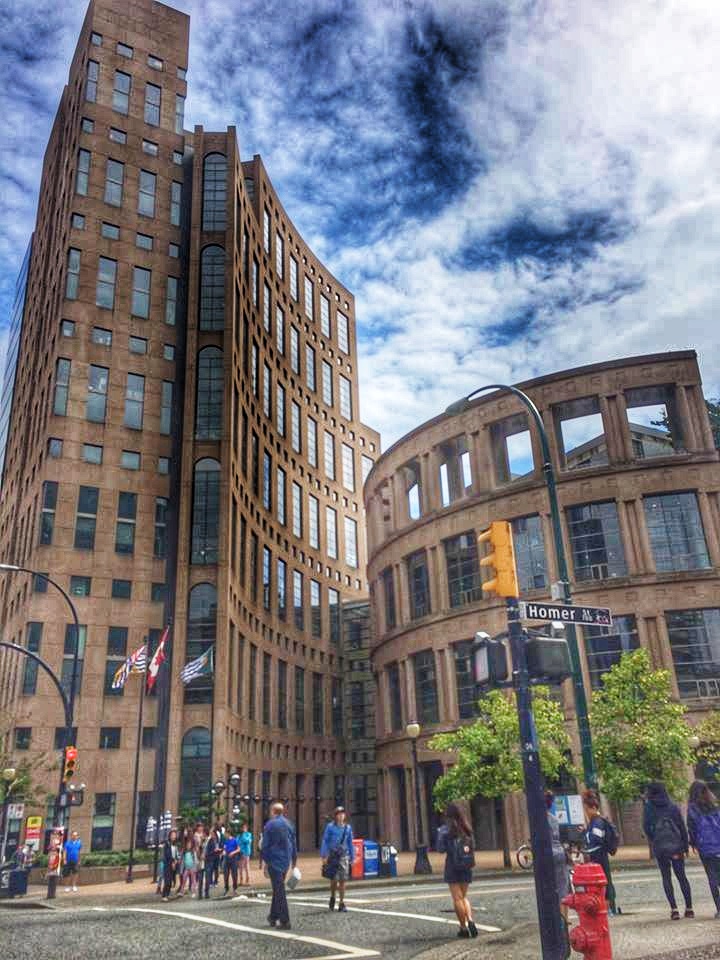 2. The Fraser Valley
If you have a rental car and want a drive through the country away from the city, I suggest heading to The Fraser Valley. It includes smaller cities and towns outside Vancouver and is where I'm from! I highly suggest visiting the quaint historical town of Fort Langley (located less than an hour from Vancouver). It's a beautiful town to spend a day strolling the streets, grabbing a bite to eat, or do some antiquing.
3. VanDusen Botanical Garden
Visiting botanical gardens when arriving to a new city is a great way to explore and enjoy nature. Luckily, Vancouver's VanDusen Botanical Garden is a beautiful place to walk around, and even includes a conservatory. Be sure to check out their website as they often have seasonal events. I visited their Christmastime light display and was blown away!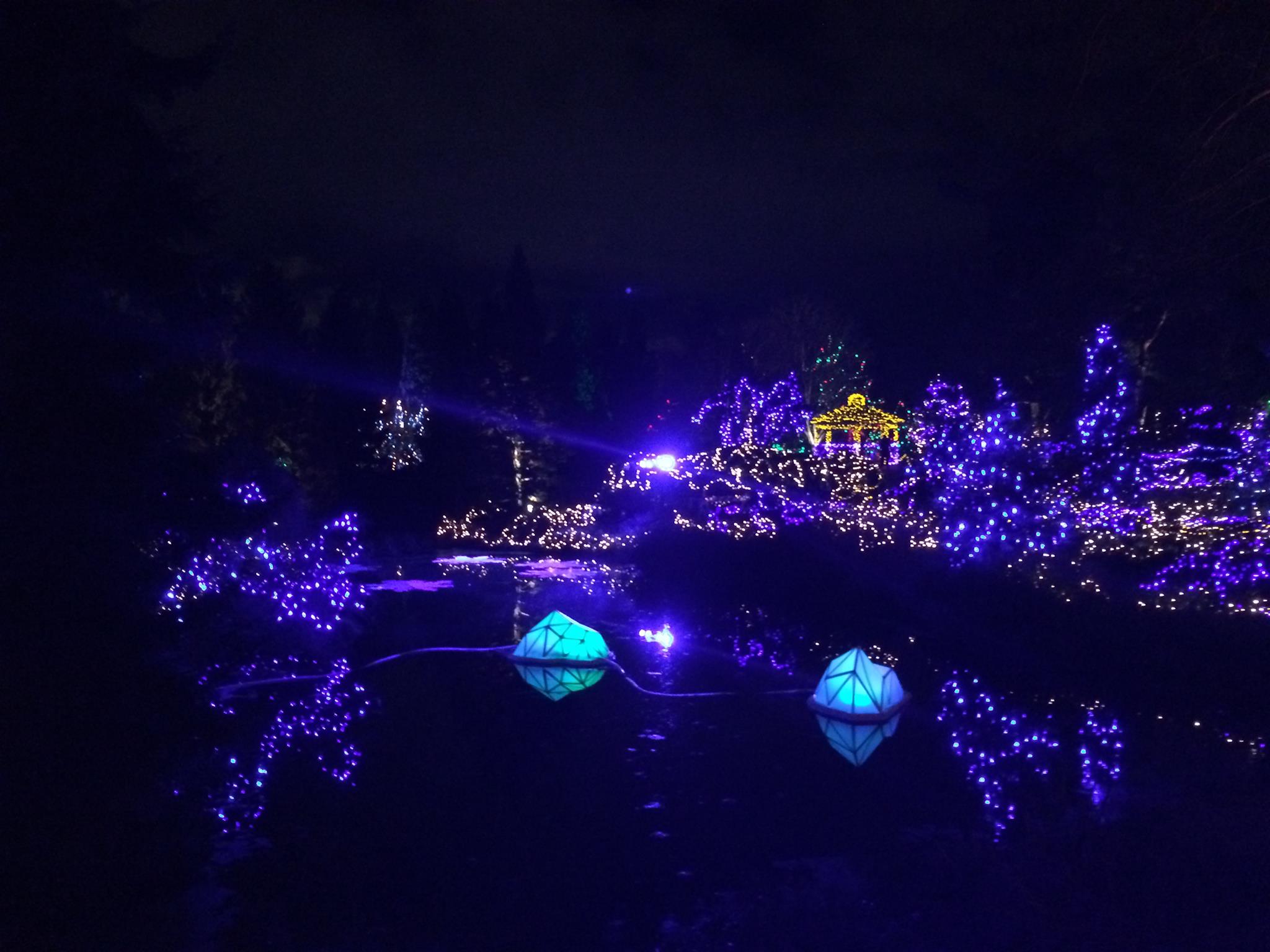 4. Robson Square Ice Rink
No trip to Canada is complete without participating in some winter sports! Located on Robson street in the heart of downtown, visitors are welcome to rent some skates and enjoy the lively atmosphere. There's often festive events and theme nights held throughout the winter which makes for tons of fun and opportunities to meet new people.
Where To Eat in Vancouver
While there's so many unbelievably delicious options for where to eat in Vancouver, I'll share some of the most beloved options by locals and tourists alike in this local's guide to Vancouver.
1. Top of Vancouver (High Budget)
Easily spotted from Vancouver's skyline, the Top of Vancouver's revolving restaurant is located in the Harbour Centre. Enjoying a special meal, all the while getting a panoramic view of the city from above is an amazing experience.
2. The Teahouse Restaurant (Moderate Budget)
Located in the beautiful Stanley Park, the Teahouse restaurant is a great spot to incorporate in your visit. Both the view and the service is excellent and overall makes it a great place to check out.
3. Nelson the Seagull (Low Budget)
Ideal for brunch lovers and coffee sippers, Nelson the Seagull has the charm that every stylish cafe should. You can find Nelson the Seagull on the cobblestone streets of Gastown, and it's great for those wanting a satisfying comfort meal, or a quick treat to go.
Where To Stay in Vancouver
The next section in this complete guide to Vancouver is dedicated to accommodation options. Whether you're looking for the most luxurious place to unwind after a long day of sightseeing, or a cost effective solution that's safe and clean, you definitely have some great options to choose from. Here's some of the most popular and best rated choices:
Hotels:
1. Pan Pacific Vancouver
The Pan Pacific is one of the most iconic and beautiful places to stay in Vancouver. Located right on the waterfront adjacent to the aforementioned Canada Place, the Pan Pacific's suites boast beautiful and breathtaking views and top-level service.
2. The Westin Grand
If you prefer the metropolitan views within a city as compared to the ocean, I highly recommend The Westin Grand. Not only are the suites sleek and modern, but the central location and the buzz of the city around you cannot be beat. My personal favourite part of the Westin, is the rooftop pool and hottub, from which you can see BC Place stadium in all its glory.
Hostels: Great options if you're a backpacker, or simply want to spend more of your money on exploring rather than on a luxurious hotel room. Keep in mind, I have not personally stayed in either of these, but they have received a large number of positive reviews that prove promising.
1. Samesun Vancouver
The Samesun has rave reviews, clean dormitory-style rooms (or private if you prefer), and even a restaurant and bar. Samesun also includes free wifi and breakfast, which is an added bonus for budgeting travellers.
2. Hostelling International Vancouver Central
HI has locations spread throughout the city, but as its name says, this is their most central location. Also featuring free wifi, breakfast, and the option of a dorm or private room, the HI is a very cost effective option.
Both of these hostels are located on Granville street, which is now becoming an area with a great night life. Out of the two, Samesun seems to be the best option, but slightly more expensive.
Final Tips for Vancouver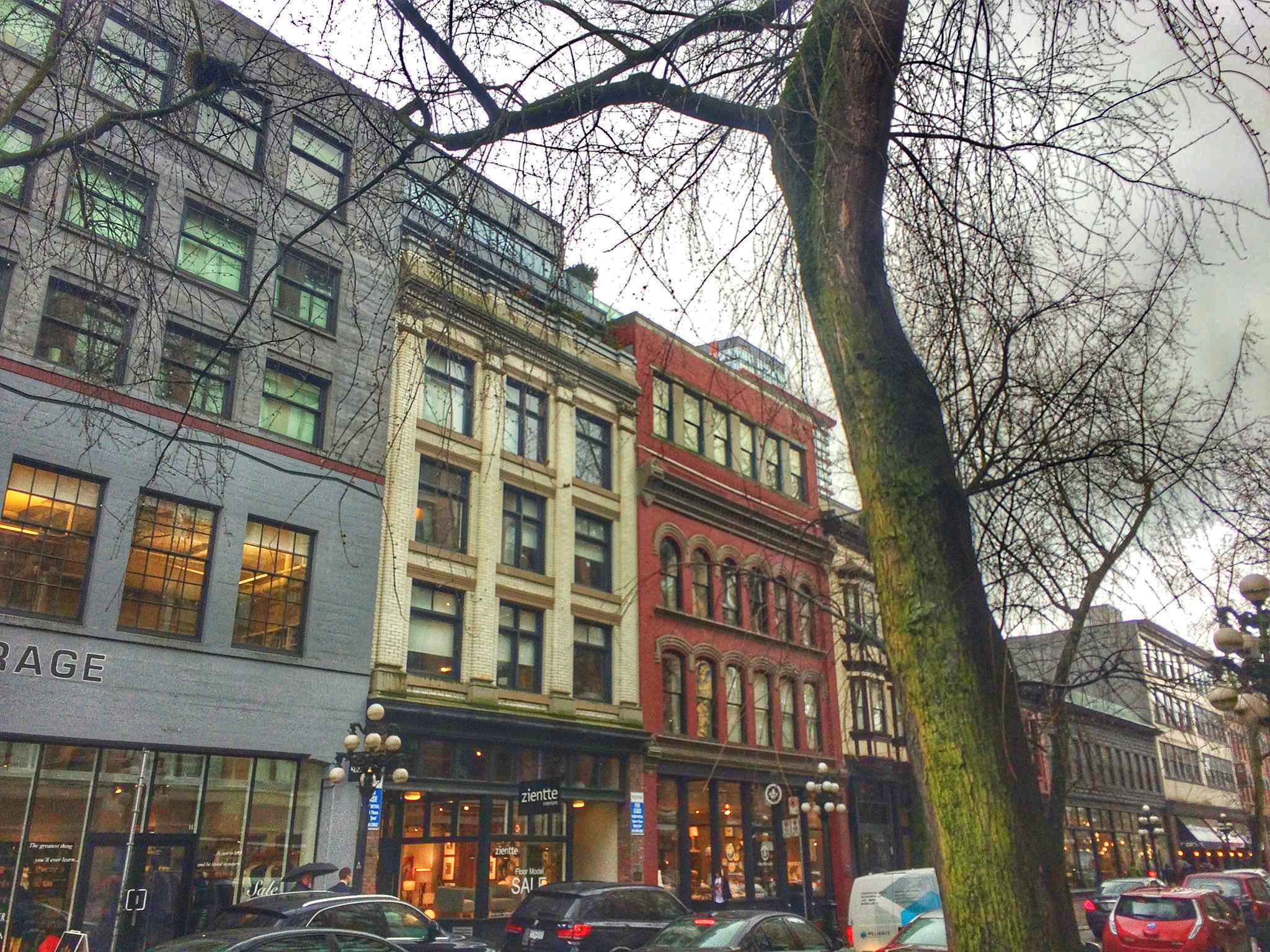 Before you go, I want to leave you with a few final tips to make sure your trip to Vancouver is as great and as safe as it can be.
Safety wise, my main advice I'll give you is to be extra aware of your surroundings in the East Vancouver area located outside of downtown. There's a large homeless population, and is well known by locals to avoid when possible. While you're fine to walk around during the day, I'd suggest avoiding roaming around this area by yourself at night. No reason to fear, but I'd avoid booking accommodations in this area.
Another important tip is to ensure you always have an umbrella on hand if you're not visiting during the summer months! While Vancouver has the most mild winter in Canada, rain is practically constant in every season. Stash an umbrella in your bag, pack some waterproof shoes, and jump in a few puddles as you explore. If you let rain stop you from going out, you sure won't see anything at all.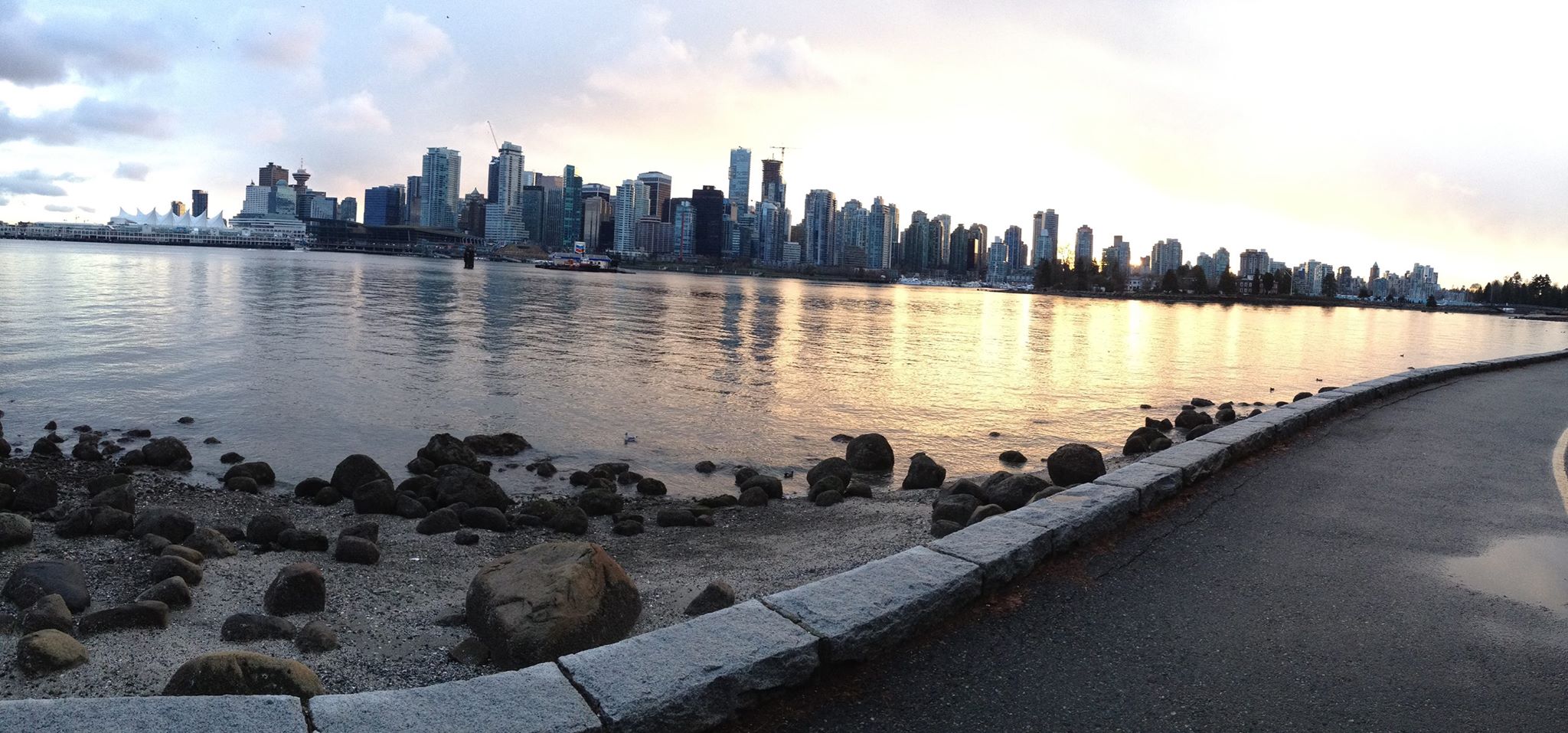 If you plan on seeing the surrounds of the Vancouver area, I suggest renting a car. Getting around utilizing the skytrain and shuttles in the city is simple and cost effective, but anywhere outside the downtown area is a bit of a pain to reach. Also, Uber has not yet made it to Vancouver, so you're also looking at costly cab rides if you don't rent.
Overall, Vancouver is an extremely beautiful, diverse, and friendly Canadian city. If you ever lose your way and need some help, locals are ready to guide you along and share some advice. This coastal city is contains the perfect harmony of both nature and city life. I hope you enjoy your visit, and that this post will help you through the planning process.
I would love to hear from you in the comments below what's on the top of your list for your visit to Vancouver. Or, for those who have visited, what do you recommend?
About the author
Miranda Menelaws is a freelance Canadian writer and blogger, currently based in Australia. She loves sharing her experiences and honest confessions and opinions with her worldwide readers. Follow her trips on Twitter, Pinterest, and Facebook too.