Would you like to visit a perhaps less popular travel destination? Then you should consider adding Guatemala to your bucket list.
Sean from LivingOutLau shares 13 reasons why you should visit Guatemala. From volcanoes to Tikal, the capital of the Mayan civilization, from coffee to natural paradises, Guatemala has a lot to offer to its visitors.
Find out the best experiences in Guatemala you can add to your itinerary and decide when you'll plan your Guatemala vacation, as I'm sure the reasons to visit Guatemala included below will make you wish you were there right now!
13 Reasons to Visit Guatemala
Guatemala is one of the less-visited countries in Central America and I just cannot figure out the reason why. Amazing volcanoes hikes? Check. Beautiful lakes and pools to relax in? Check. Amazing history and culture? Check.
There are too many reasons to visit Guatemala. I think it's about time that this hidden gem of Central America gets some recognition, though I definitely wouldn't mind keeping it a secret.
I have spent 2 months backpacking Guatemala visiting some of the best places and things to do in Guatemala. Here are 13 reasons why I think Guatemala is worth visiting!
1. Watch a Volcanic Eruption on Volcano Acatenango
Was it ever your dream to watch a volcanic eruption (and survive)? Was it ever your dreams to hear the loud roaring of a volcano as you see lava spewing out from the top, slowly making its way down to the bottom?
You can make your dream into a reality in Guatemala. Hike Volcano Acatenango on a 2- day trek and you can watch Volcano Fuego erupt periodically.
As you reach the top of Volcano Acatenango, you get closer and closer to Volcano Fuego, the same volcano that killed numerous people in a terrible eruption in November 2018.
But don't let that deter you from hiking Volcano Acatenango, as the views at the top and the once-in-a-lifetime opportunity to see a volcanic eruption are going to stay forever in your mind.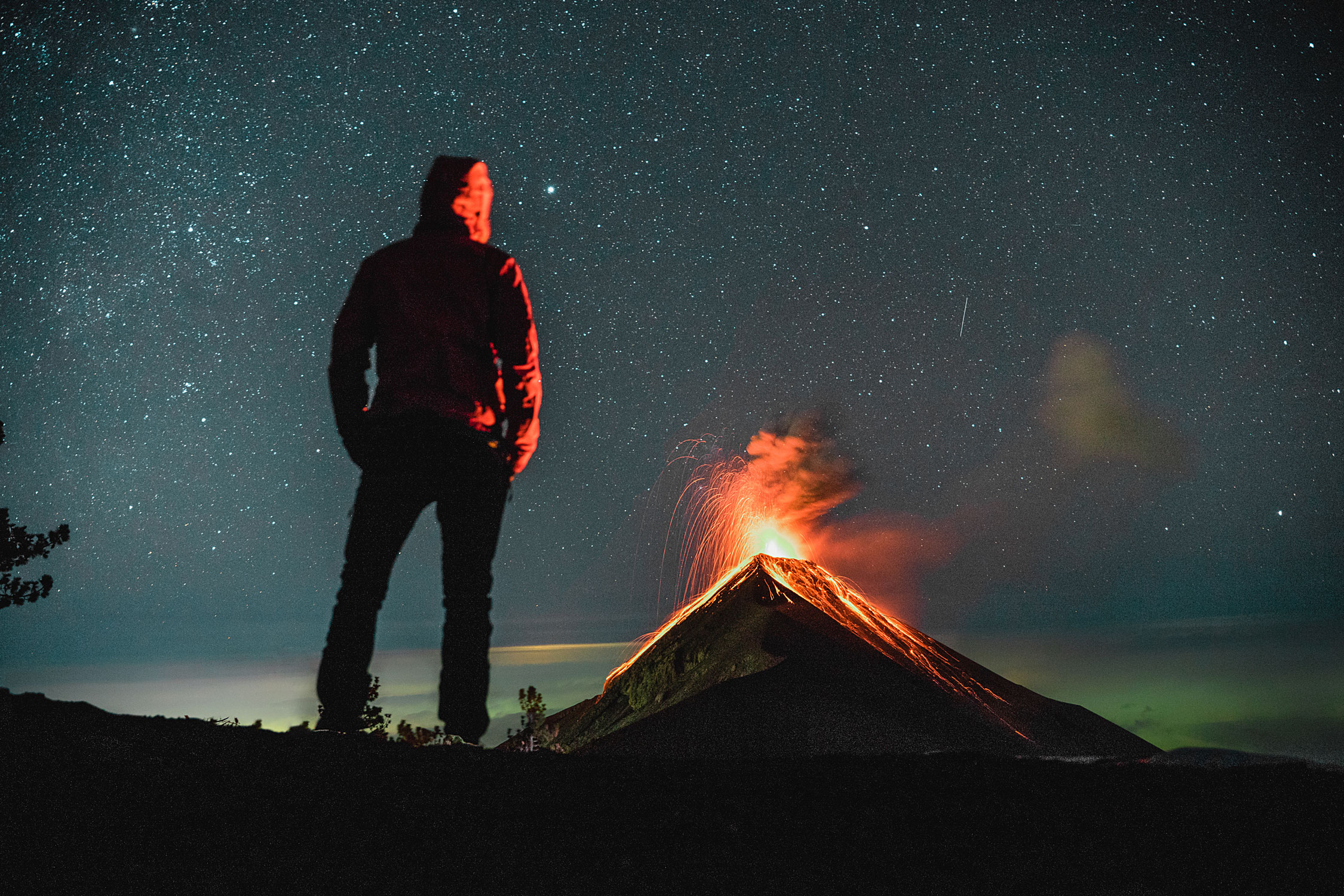 2. Learn Spanish From Total-Immersion Programs
Guatemala is one of the many countries in the world that speaks Spanish as its official language. But did you know it is also one of the best places to learn Spanish?
A lot of travelers think the experience of learning Spanish is the same in every country, but they cannot be more wrong.
If you have ever studied Spanish in Chile, you will know they have a lot of slangs and words that aren't used in other parts of Latin America, such as pololo for boyfriend.
However, the Spanish in Guatemala is very neutral, the accents are minimal, and there are few slangs. Many of the Spanish schools in Guatemala also feature "full-immersion" programs, where students stay in a homestay and can only speak Spanish in their 1-1 classes.
Many of the locals in Guatemala do not speak English unlike countries like Costa Rica, so you are forced to speak Spanish every day. Did I mention that Guatemala is one of the most affordable places in the world to learn Spanish?
3. Once The Most Powerful Capital of the Mayan Civilization, Tikal
If you are a history buff, you will surely fall in love with Guatemala culture and its Mayan history. The area of Guatemala used to be the land of the Mayans, a group of indigenous people that just vanished.
No one knows what happened to them exactly, but a lot of their systems such as the calendars were very advanced. Located in the Northern rainforest region of Guatemala is Tikal Mayan Ruins, once upon a time the beating heart of the Mayan civilization.
Tikal was the capital of a civilization so powerful and advanced than even the Greeks cannot compare in many ways. Nowadays the Tikal Mayan Ruins are opened to the public to visit.
A trip to this historic Mayan Ruins will surely give you insights into the Mayan's sophisticated culture. Unlike Chichen Itza in Mexico, many of the temples in Tikal are climbable, at least for now!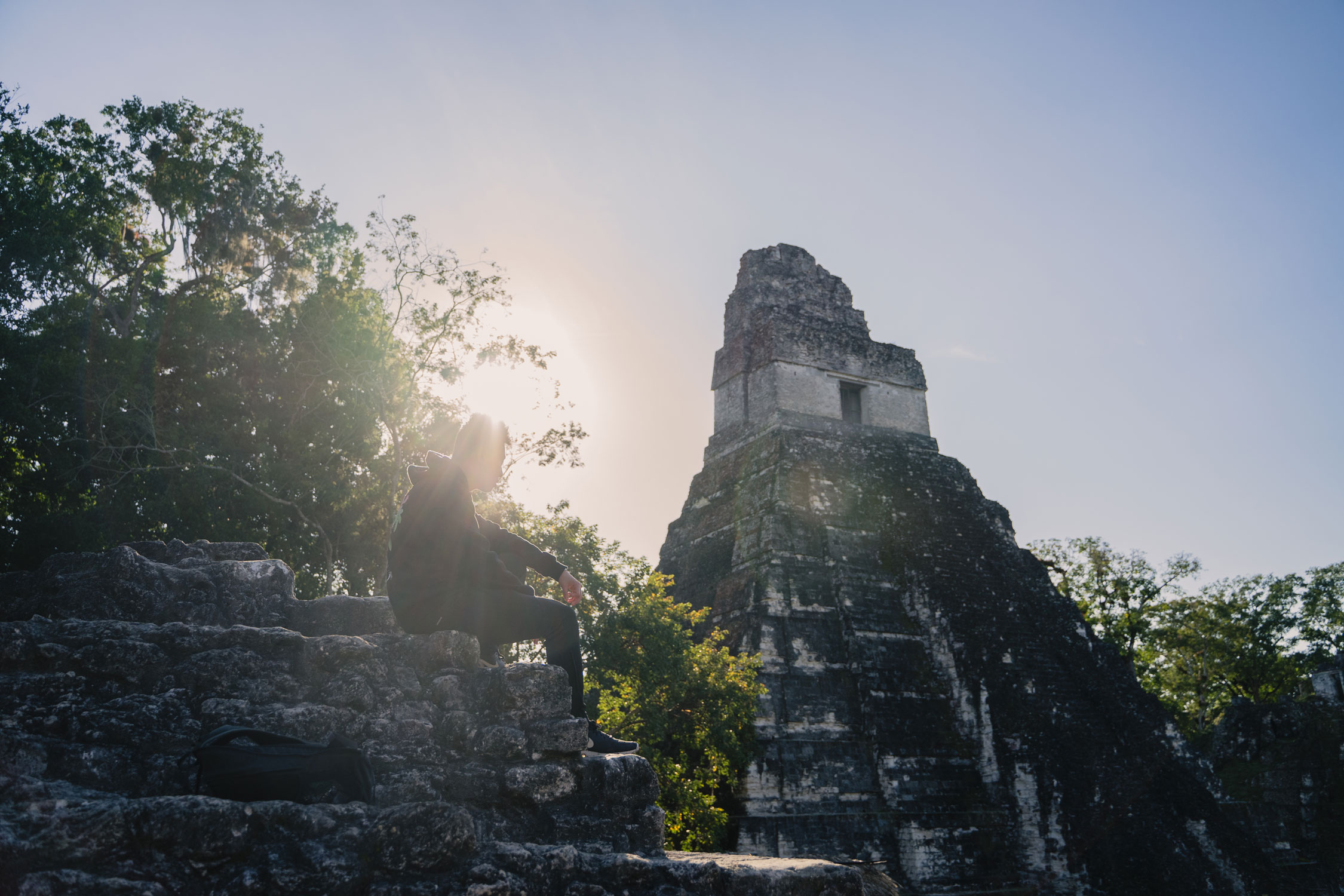 4. Roast Marshmallows With Volcanic Lava on Volcano Pacaya
Do you enjoy roasting marshmallows on a bonfire? If you said yes, you will definitely enjoy roasting marshmallows with volcanic lava!
On another volcano in Guatemala called Volcano Pacaya, you can roast your marshmallow with lava near the top.
However, to get to the part where you roast marshmallows, you have to hike for two hours. The Volcano Pacaya hike is considered a relatively easy hike compared to all the other volcanoes hikes in Guatemala.
So if you want to hike a volcano, this is the one. It is nearly impossible to DIY the Volcano Pacaya hike yourself because the starting point is in a remote village far away.
That is why I recommend one of the cheap tours you can find in Antigua Guatemala! If you do the hike in the afternoon, not only will you get to roast marshmallows, but also watch a sunset on the volcano!
It is no surprise why this attraction in Guatemala is so popular with kids. If you are traveling with family, I highly recommend you to hike Volcano Pacaya.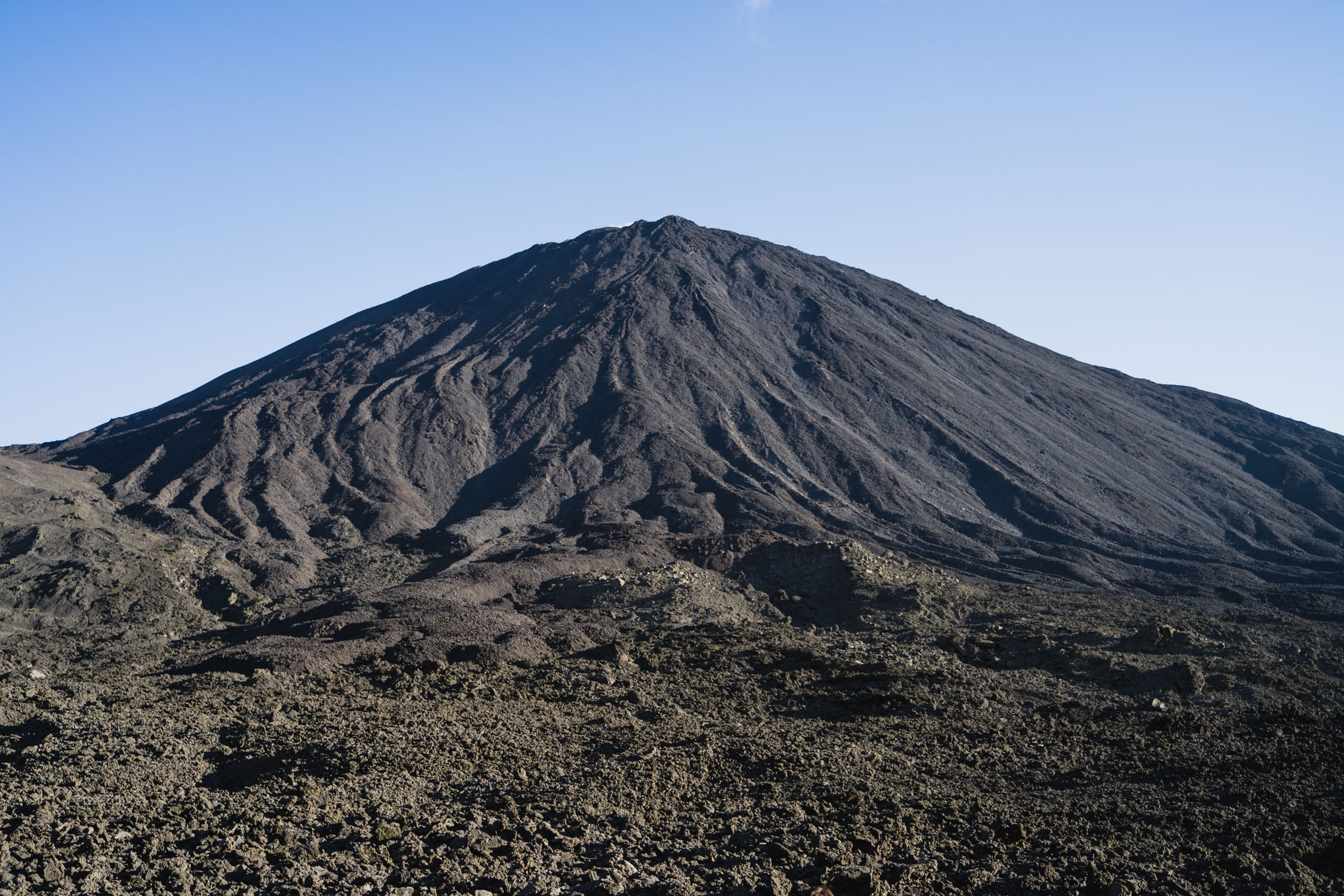 5. Antigua, the UNESCO Heritage Colonial Towns
Antigua is probably the most popular tourist destination in Guatemala. A cobblestoned colonial town filled with relics of the past, Antigua is a place you must visit on any Guatemala itinerary.
Many of the historical buildings have been rebuilt in Antigua due to the devastating 1773 Guatemala earthquake that destroyed a big part of Antigua.
Churches such as Catedral de Santiago and Iglesia de La Merced have been damaged by earthquakes but the Spanish influence on its architecture is still prevalent.
Stroll around the streets lined with antique colonial buildings, observe the day-to-day lives of the locals, and shop at the local market.
Antigua is the perfect balance between tourist-friendly and culturally enriching. This is a place you must visit in Guatemala.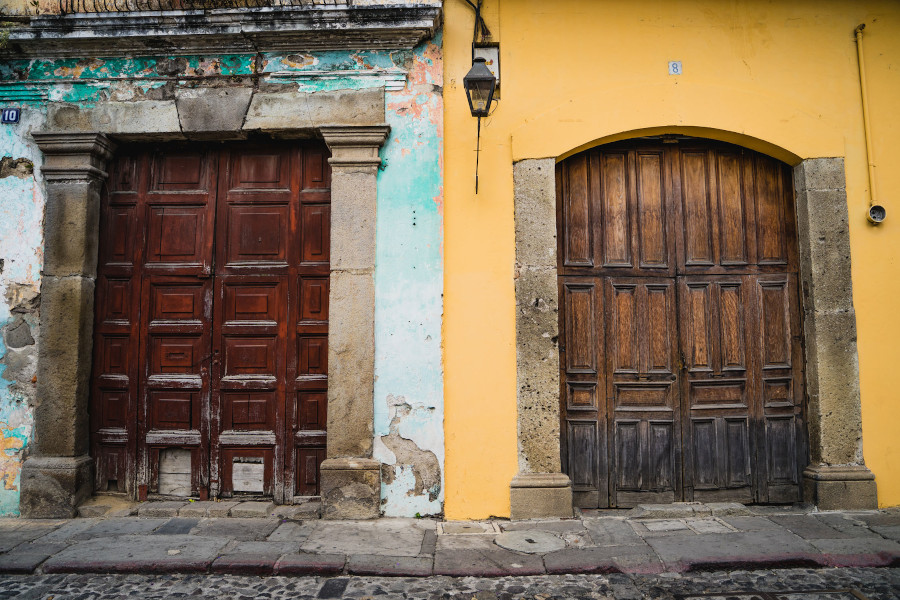 6. Hobbitenango
Hobbitenango is a place that seems out-of-place in Guatemala. After all, what is a "The-Hobbits" themed eco-lodge doing 2,400 meters above sea level in the highlands of Guatemala? Who knows?
But I can tell you it is one good reason to visit Guatemala. For those wanting to stay in a Hobbit Hole but don't want to travel to Hobbiton in New Zealand, this is your chance.
Hobbitenango offers two casitas (hobbit holes) where guests can spend their night. The whole establishment is about "disconnect to connect". Hence, there is no cell service in Hobbitenango, just nature and your loved ones.
For those not planning to stay a night in Hobbitenango, you can also visit as a day trip from Antigua.
Their onsite restaurant, bar, and festival-like games are surely one of the best ways to spend a day in Guatemala!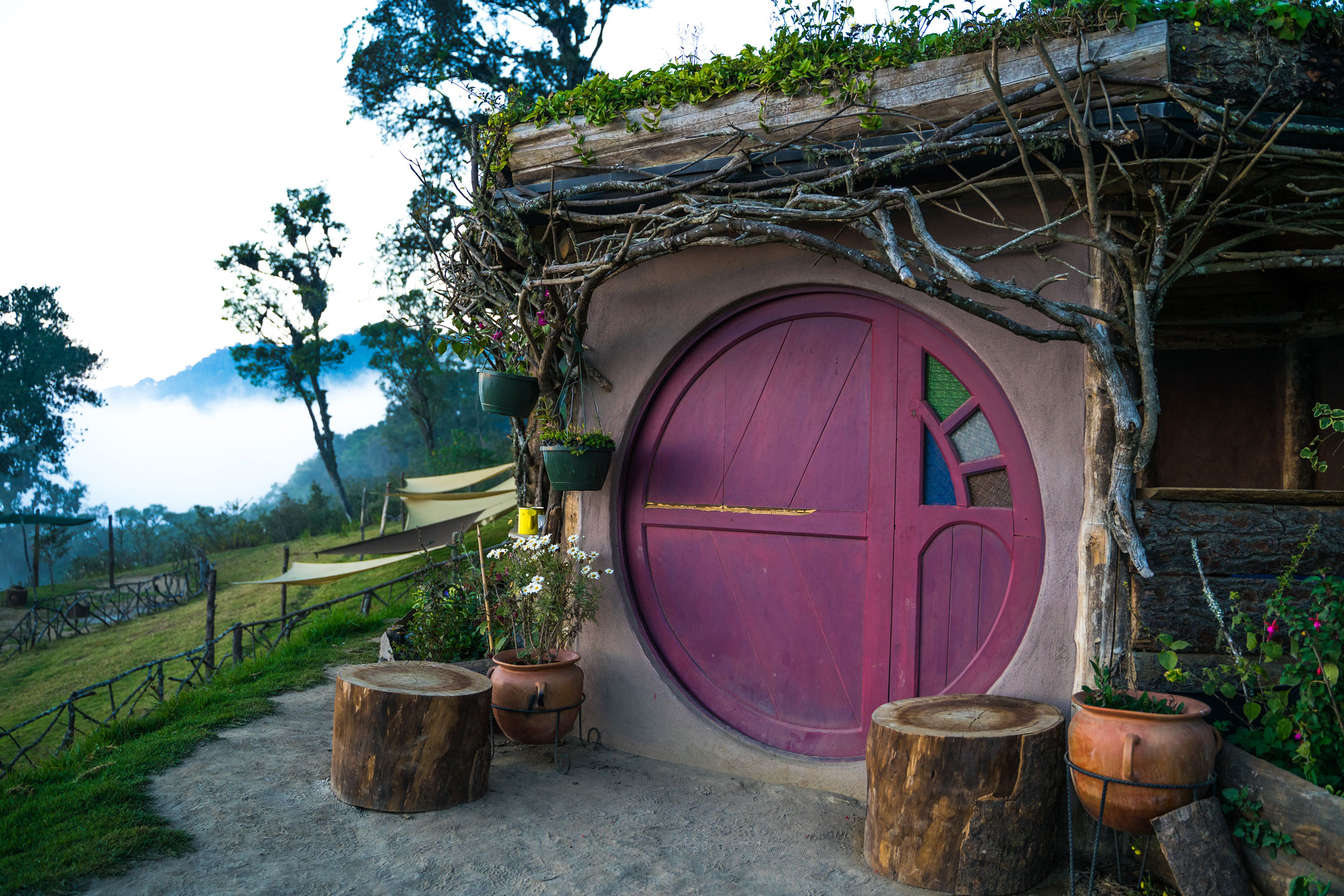 7. Chill on Lake Atitlan
Lake Atitlan is the ultimate chill-out spot in Guatemala. A volcanic crater lake near the Guatemala City airport, travelers wanting to visit Guatemala just to relax and bathe in the sun can head directly to Lake Atitlan.
Surrounded by numerous volcanoes (some of which you can hike), the view is literally something out of a travel magazine. But we know that a lot of places offer stunning views on a lake or the ocean, what makes Lake Atitlan so special?
We are glad you asked. Tiny towns and villages around the lake make up the whole area called Lake Atitlan. Each little town has something different to offer. For example, San Marcos is known for its hippie vibes.
Santa Cruz is known for its crazy hostel such as Free Cerveza, a place that offers unlimited beer to guests every day.
San Pedro is the most touristy out of all the towns. It is known for its cool cafes and amazing nightlife. You can spend days exploring Lake Atitlan!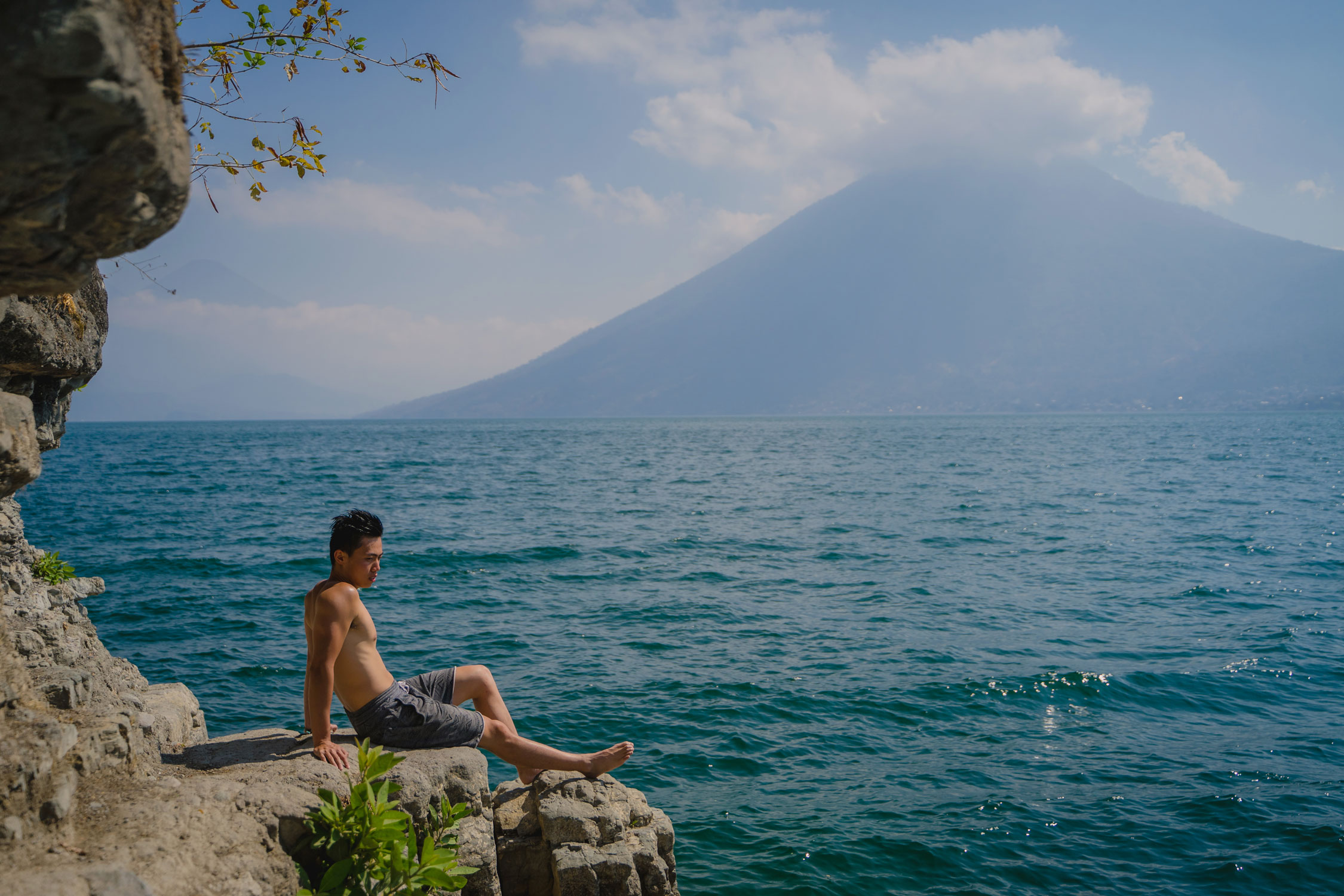 8. Visit The Biggest Outdoor Market In Central America
If shopping is something you enjoy, then you are going to love Guatemala. The home of Chichicastenango, the biggest outdoor market in Central America, visitors can shop until they drop here.
Locals come from every corner of Guatemala every Thursday and Sunday to buy and sell their goods. It is not just a tourist trap where vendors are trying to scam the last penny out of you.
It is a reputable place where you can find anything you want. Ranging from fresh produce to replicas of Mayan artifacts, you can spend hours wandering down the small tight alleys.
Don't forget to bargain when you are shopping for souvenirs here, vendors can charge you sometimes up to 4 or 5 times the original price! Chichicastenango can be easily done as a day trip from Quetzaltenango, Antigua, or Lake Atitlan!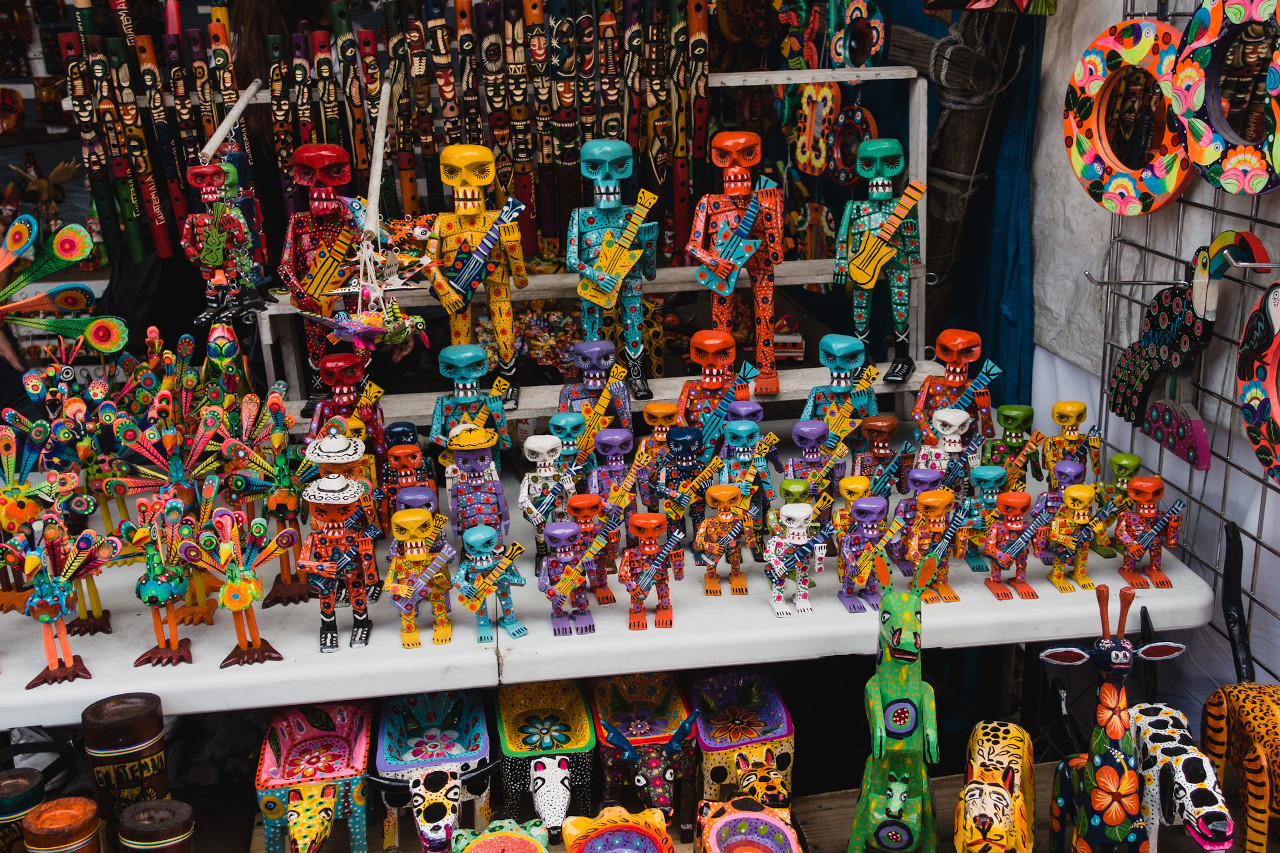 9. Hike Volcanoes
Did you know that there are at least 37 volcanoes in Guatemala? For a small country like Guatemala, that is a huge number of volcanoes! The crazy part is that many of them are hikable!
If you are an outdoorsy person that enjoys hiking and adventure, Guatemala will be a heaven for you. Tajumluco, the tallest peak in Central America at 4,202 meters above sea level, is a popular hike from the second-biggest city in Guatemala, Quetzaltenango.
Volcano Acatenango, as we mentioned above, is 3800m above sea level. San Pedro Volcano in Lake Atitlan is also a popular hike that travelers do.
Even though many of these hikes can be done independently, you run the risk of encountering bandits on the way. Bandits are locals who will try to solicit money from you by saying there is an "entrance fee". "You have to pay us this much money or else something bad might happen to you."
A totally unethical way to make money off of tourists, sometimes it might be better to hire a local tour guide. You can give back to the local communities that way as well!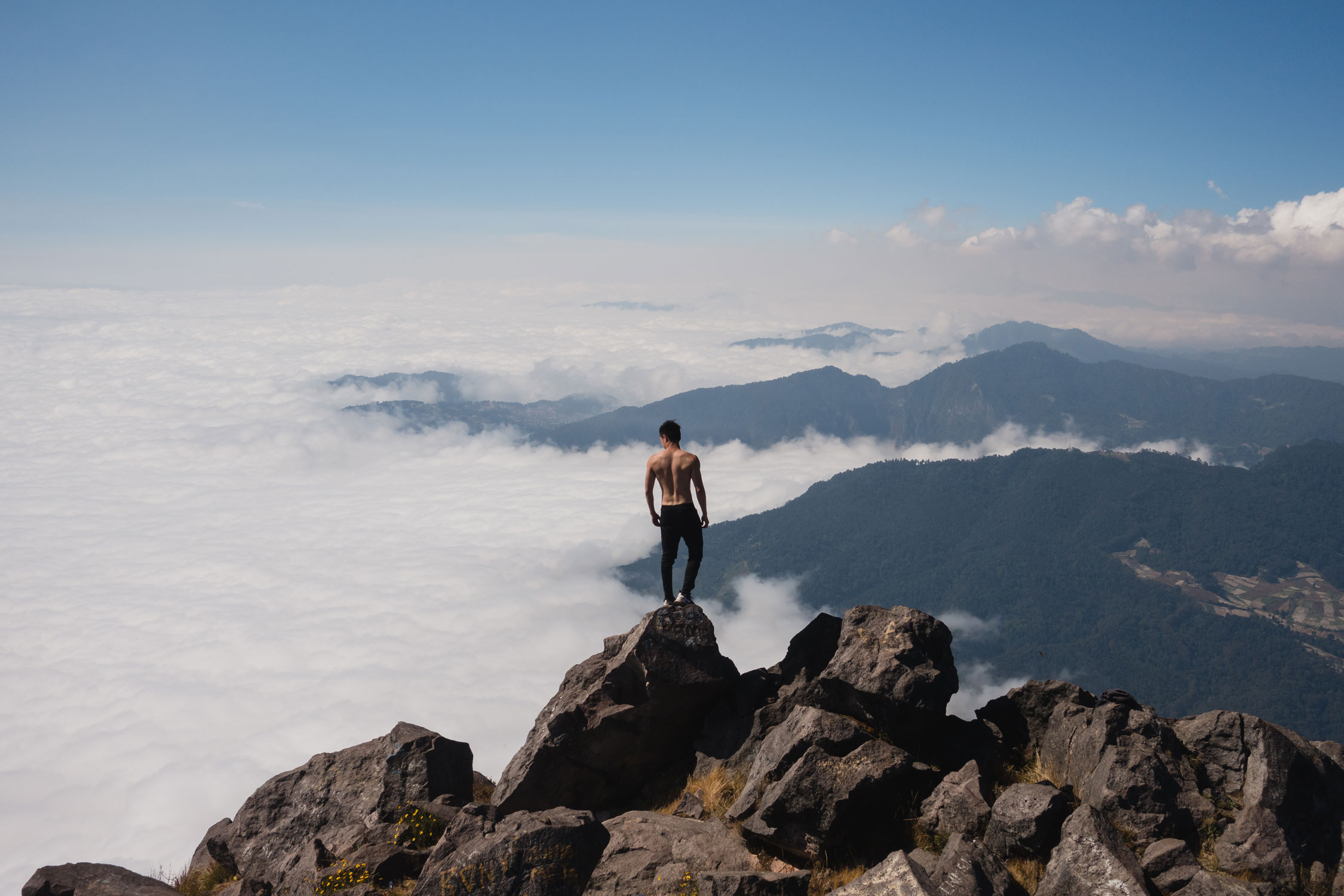 10. Visit Semuc Champey
Semuc Champey is a natural paradise in Guatemala. Turquoise natural pools surrounded by dramatic canyons in a lush environment, Semuc Champey is a traveler's dream.
Semuc Champey is located next to the town Lanquin, a town that is quite inaccessible.
Travelers wishing to visit Semuc Champey will have to take a tourist shuttle from either Antigua or Flores. It is definitely worth the trek though!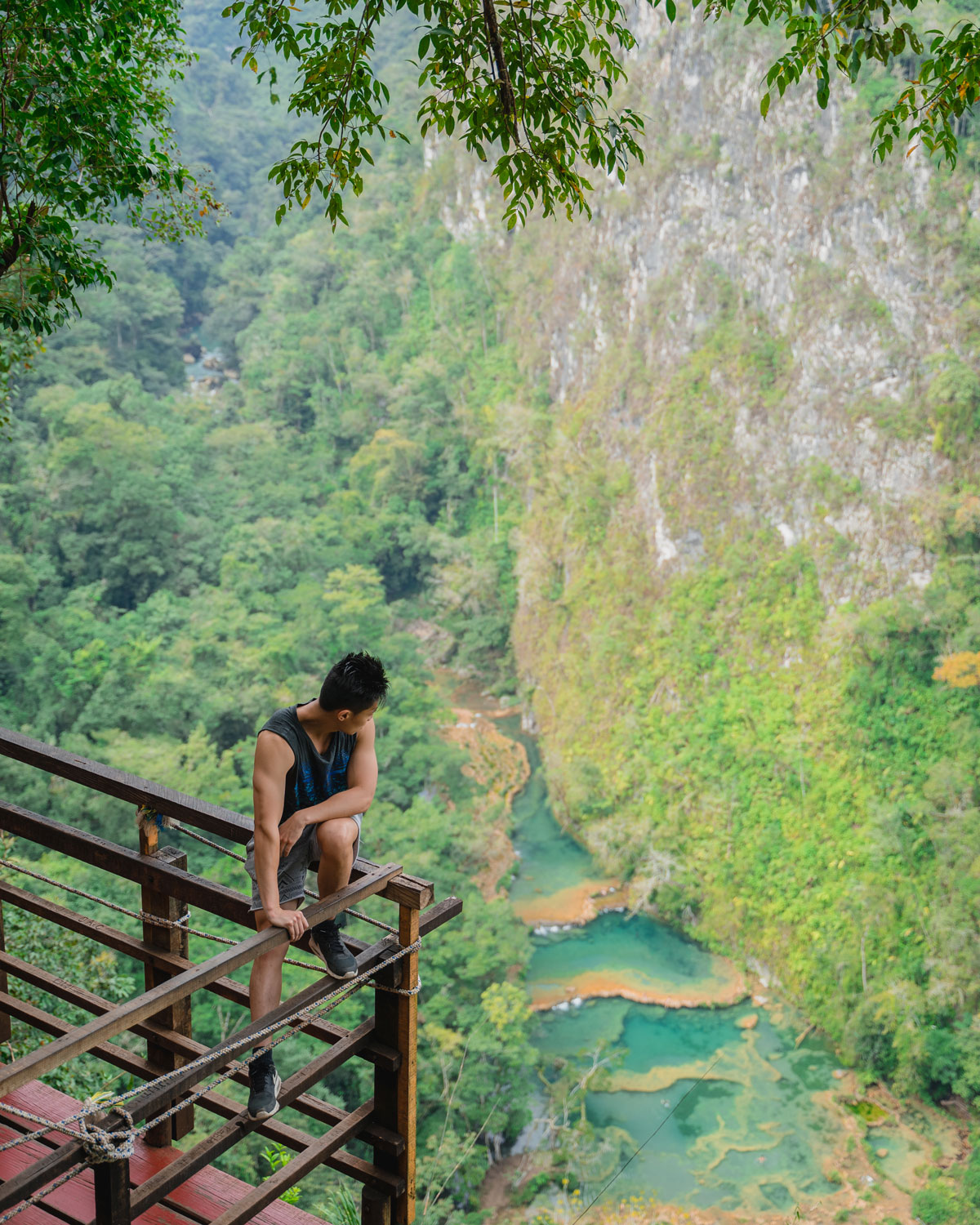 11. Chicken Bus
Chicken buses are the main form of public transportation in Guatemala. Many visitors traveling in Guatemala will skip the chicken buses and opt for tourist transport as they are safer and more reliable.
Having been on a chicken bus many times, I can say it is totally understandable. Chicken buses are old boring orange school buses donated from the United States and Canada.
However, you should know by now that Guatemala doesn't do boring. So all the chicken buses have crazy paint jobs done to them. I personally call them Transformers: The Drag Queen Edition, after the blockbuster movie Transformers.
The paint job isn't the only thing that is crazy about chicken buses. They purposely rip out the seatbelts and fit 4 people on a row that's meant for 2.
Yes, it is uncomfortable, sometimes dangerous (pickpockets are common), and ridiculous, but it is definitely something worth trying in Guatemala.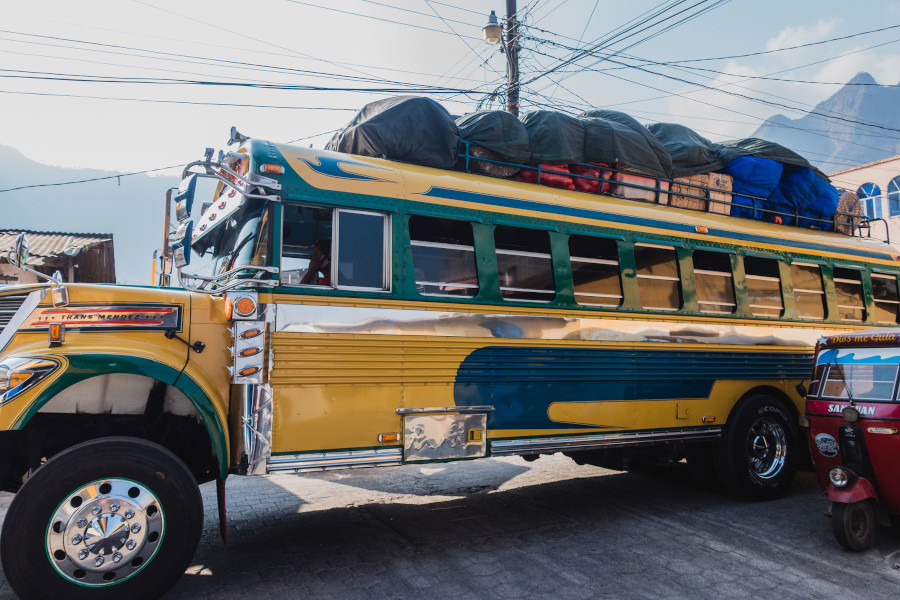 12. Visited the Uniquely Decorated Cemeteries
Cemeteries? You surely misspelled and meant creamery, as in Coldstone Creamery right? Nope, we meant cemeteries! The culture of death and cemeteries in Guatemala are very different from the ones in the Western Hemisphere.
Usually a solemn place with bleak decoration on gravestones, a cemetery is a place where the dead are remembered in peace. However, the cemeteries in Guatemala (and Mexico) are the opposite.
The tombstones are usually well decorated with vibrant colors and decorations. Tombstones are usually quite unique as well. I have seen them in the shape of a pyramid, a human sculpture, and many similar to those.
If you are around during Day of the Dead (Halloween), Guatemalans mourn the deaths of their loved ones by partying. Cemeteries can turn into a big party sometimes, filled with music and alcohol!
They believe on that day the souls of their loved ones come to visit and they are partying with them in spirit!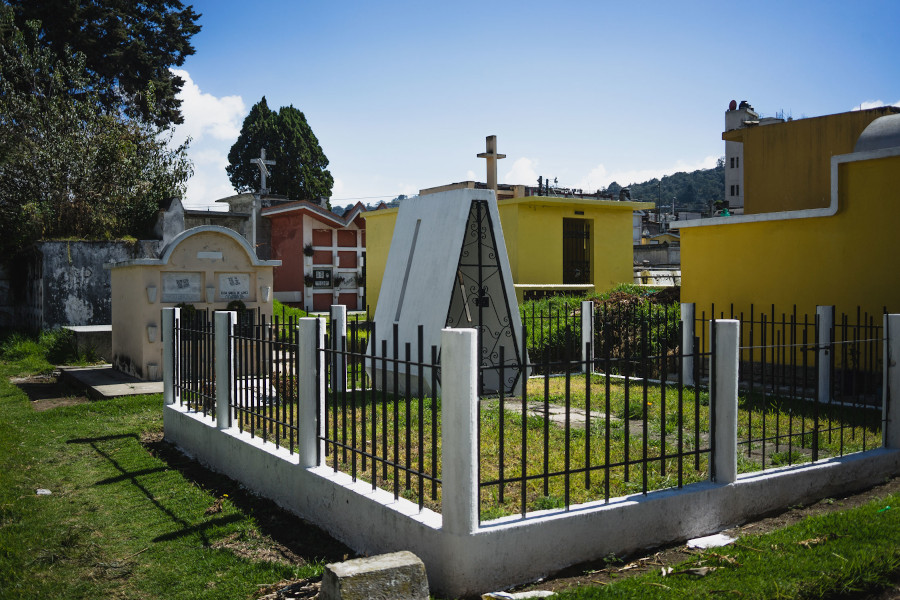 13. Try Guatemala Coffee
Guatemala coffee is arguably one of the best blends of coffee in the world. With the volcanoes of Guatemala, the coffee from the region is known to be very full body and rich in chocolate flavor, with a hint of toffee-like sweetness.
If you have tried coffee from Central America origin, you have probably tried Guatemala coffee. But trying a cup of coffee made from Guatemala coffee beans is nothing like trying a cup of Guatemala coffee in Guatemala.
My favorite place to try Guatemala coffee is Bella Vista Cafe in Antigua. Bella Vista Cafe in Antigua provides views of the volcanoes that surround the beautiful colonial town.
For those wanting to learn more about coffee in the Guatemala region, there are also many tours you can go on from Antigua.
About the author:
Hey, I am Sean at LivingOutLau. I am an Asian American that decided to give it all up in NYC to pursue something I passionate about: travel and photography. I want to inspire other people, especially Asians, to follow what they desire and to travel more! You can find out more about my blog LivingOutLau here. You can also find me on Instagram, Facebook, and Pinterest!