An article By Pier Nirandara of PiersGreatPerhaps.com
A short introduction about the city
Ah, Los Angeles, the City of Angels! Famed for its film industry, LA is an amalgamation of the glitz and glamor of Hollywood and SoCal beach vibes. With a diverse crowd and great food, this major city is not one to miss, whether you're traveling domestically or internationally!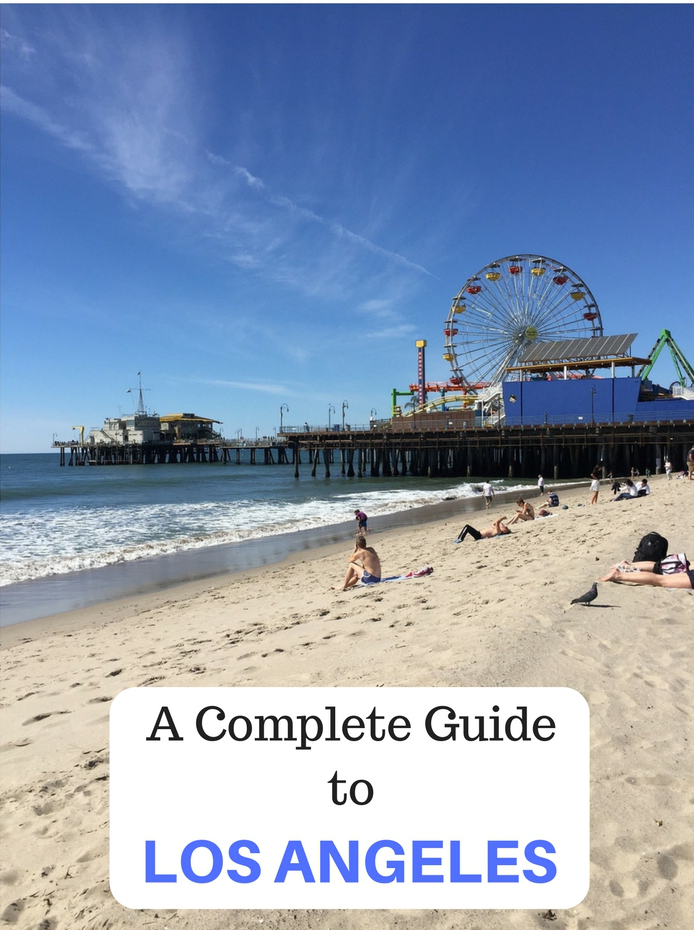 Top 5 landmarks to see
Disneyland / Universal Studios / Harry Potter World
This is a must for a family trip, or for Harry Potter lovers! If you're here for Halloween, make sure you check out Universal's Halloween Horror Nights for some true scares – so much fun!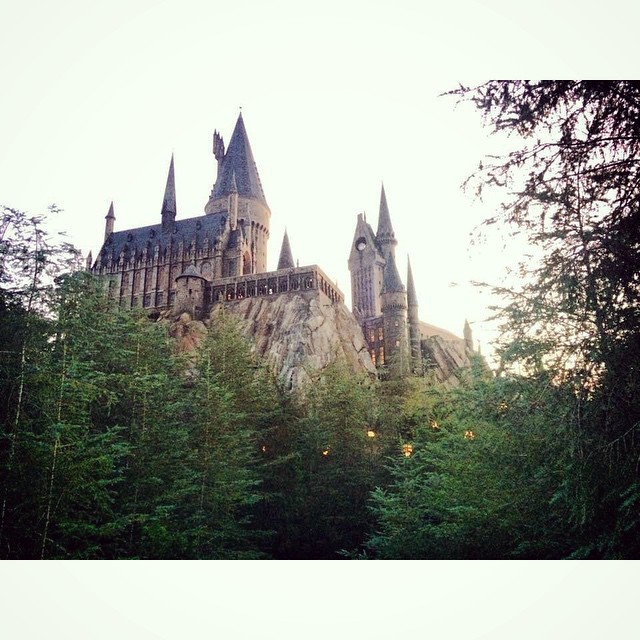 Getty Villa / Getty Center
With a fascinating history, gorgeous gardens and cool architecture, the Getty Center in LA and the Getty Villa in Malibu are both great places to spend a day with family or a significant other.
Hollywood Walk of Fame
Clichéd, but famous for a reason. Take a stroll on Hollywood's Walk of Fame if this is your sort of thing.
Griffith Park / Observatory
A great place to catch views of the LA skyline, especially on a clear day! I recommend visiting on off-hours and majorly avoiding weekends, unless you like being stuck in traffic!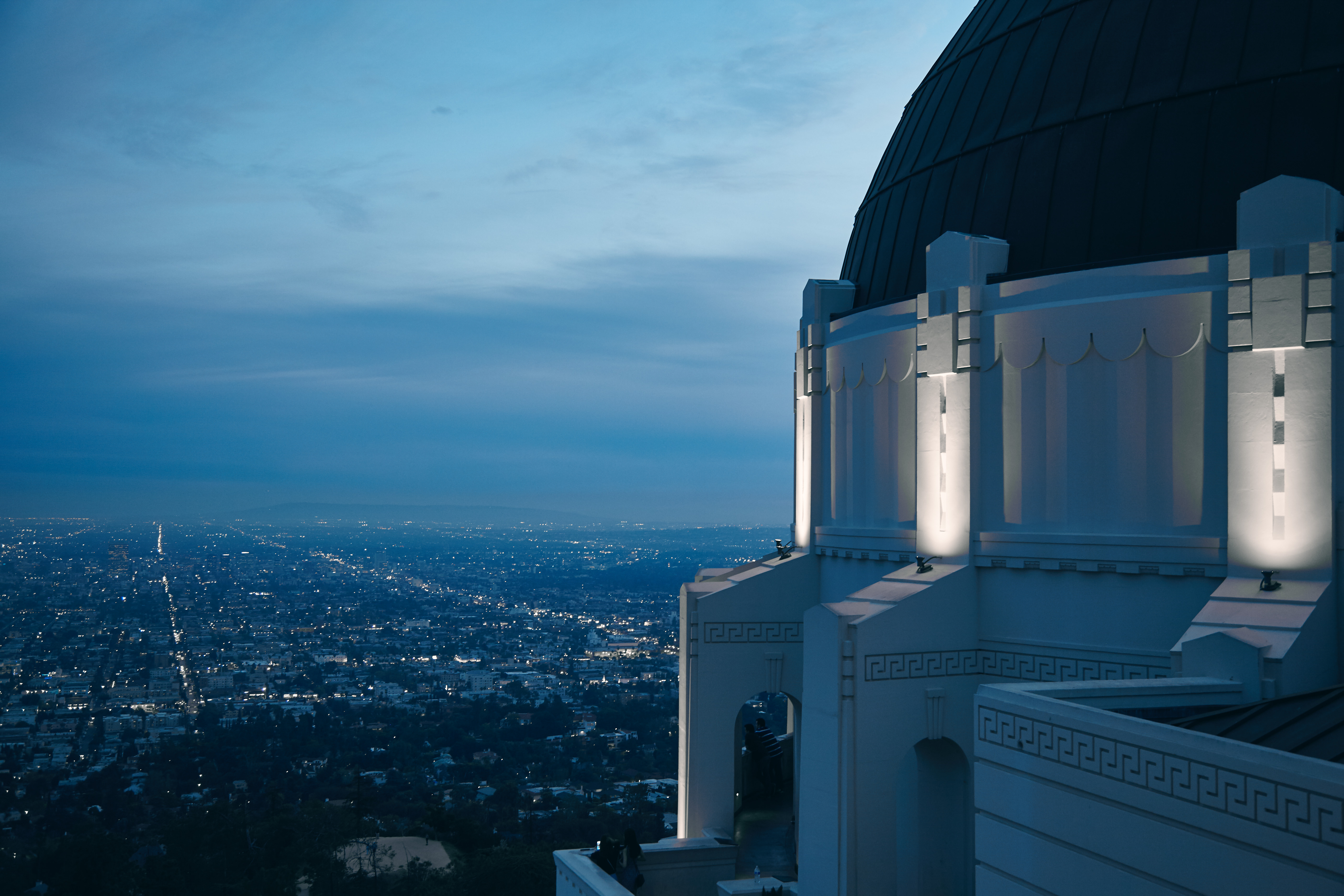 photo by Woodrow Walden
Santa Monica Pier
Touristy but still charming, the Santa Monica Pier is a great spot for a date night, with food, a fair (on a pier, no less), and a Ferris wheel to complete the night!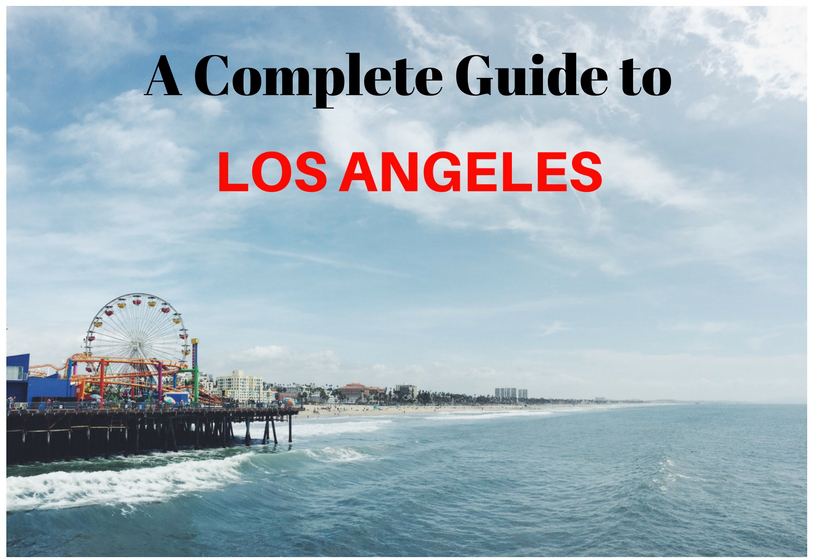 photo by Rob Bye
Los Angeles Off the Beaten Path
For those seeking more than the usual tourist traps in Los Angeles, I recommend visiting any of the following for a true taste of local Los Angeles! You can also plan a weekend getaway to Los Alamos if you have the time on your trip to Los Angeles.
The Last Bookstore
Located downtown, this is heaven for bibliophiles and photography lovers! Take a step through its famed book tunnel for an Instagram-worthy shot!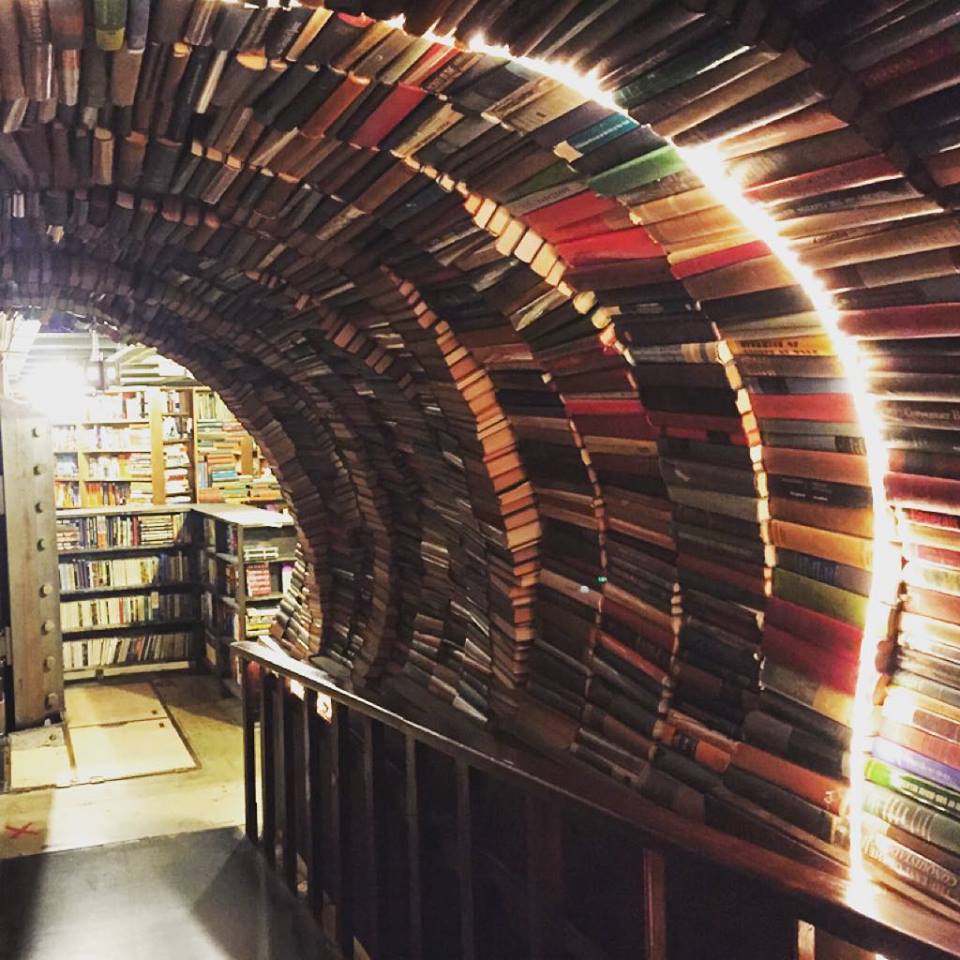 Venice Canals
Can't go to Venice, Italy? No worries, Venice, California offers some canals of her own! Stroll along and see the quaint houses – perfect for a date day.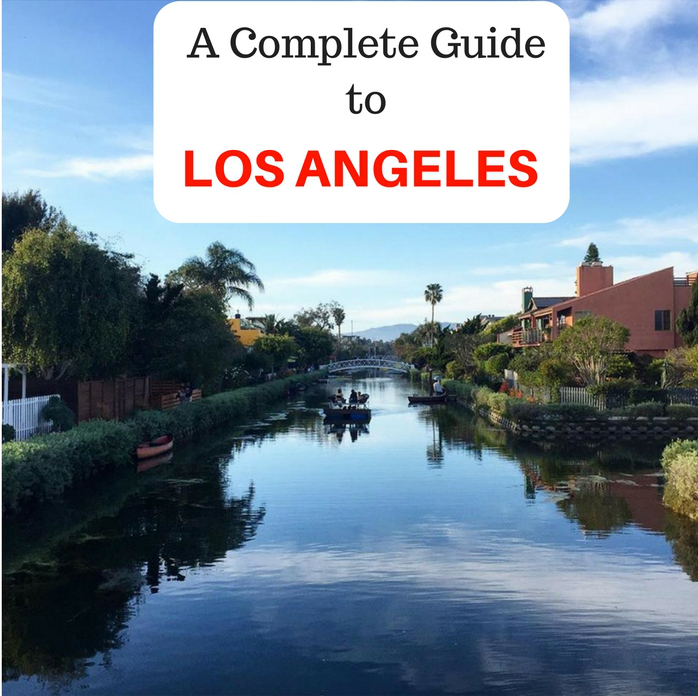 The Culver Hotel
With a famed history relating to the Wizard of Oz and old Hollywood, the Culver Hotel has a really cool bar with great vibes.
Especially suitable for those wanting to have a night out but avoiding the "Hollywood scene" in other parts of town.
Bradbury Building
Situated Downtown, you'll probably recognize the interior of this building as soon as you step inside, since it's been featured in numerous movies over the decades.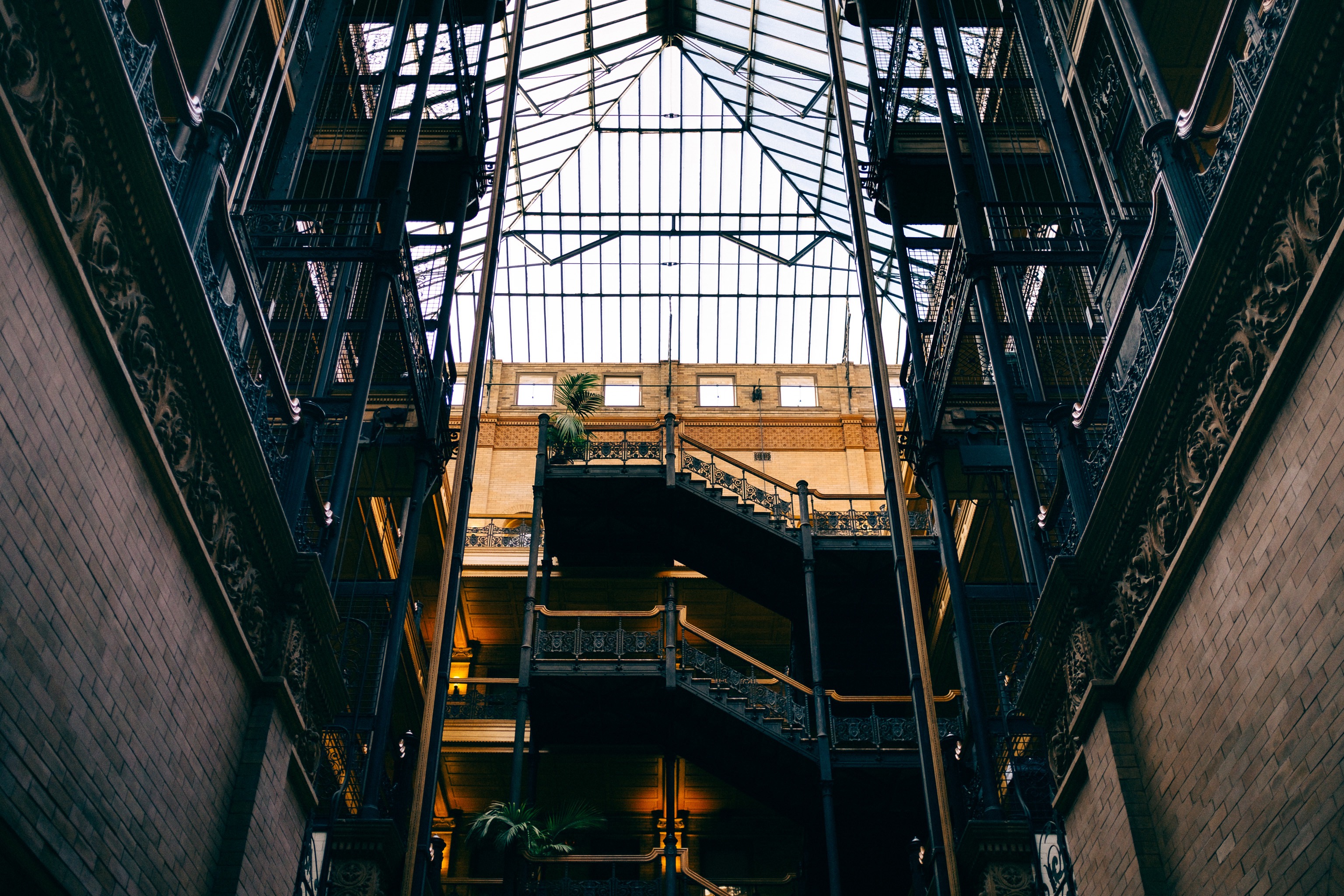 photo by Ashim D'Silva
The Grove
A commonly frequented open air shopping complex with an abundance of restaurants and a great Farmer's Market.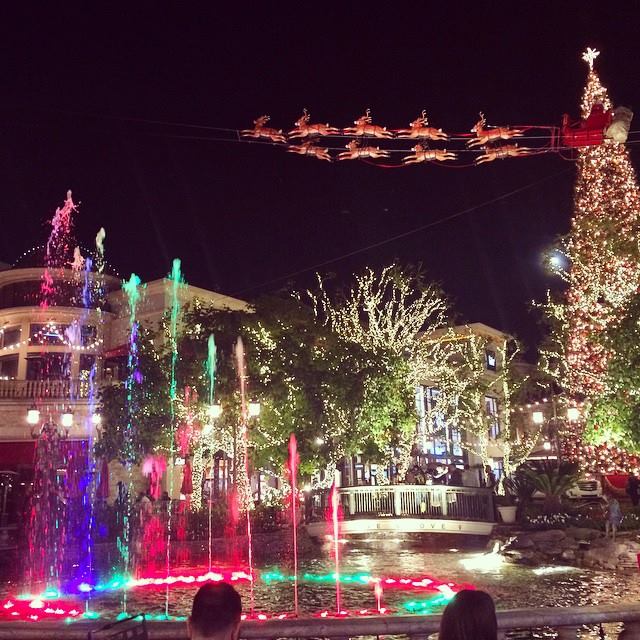 Little Tokyo
I stand by my statement that LA has some of the best Japanese food in the U.S., probably due to its Japanese population and proximity to Japan itself. Stop by Little Tokyo for some authentic sushi!
Huntington Gardens
An hour or so outside of LA, this is the perfect day trip on a sunny day. Explore the Huntington Library and stroll through its beautiful, lush gardens with plants ranging from cactus to bonsai trees.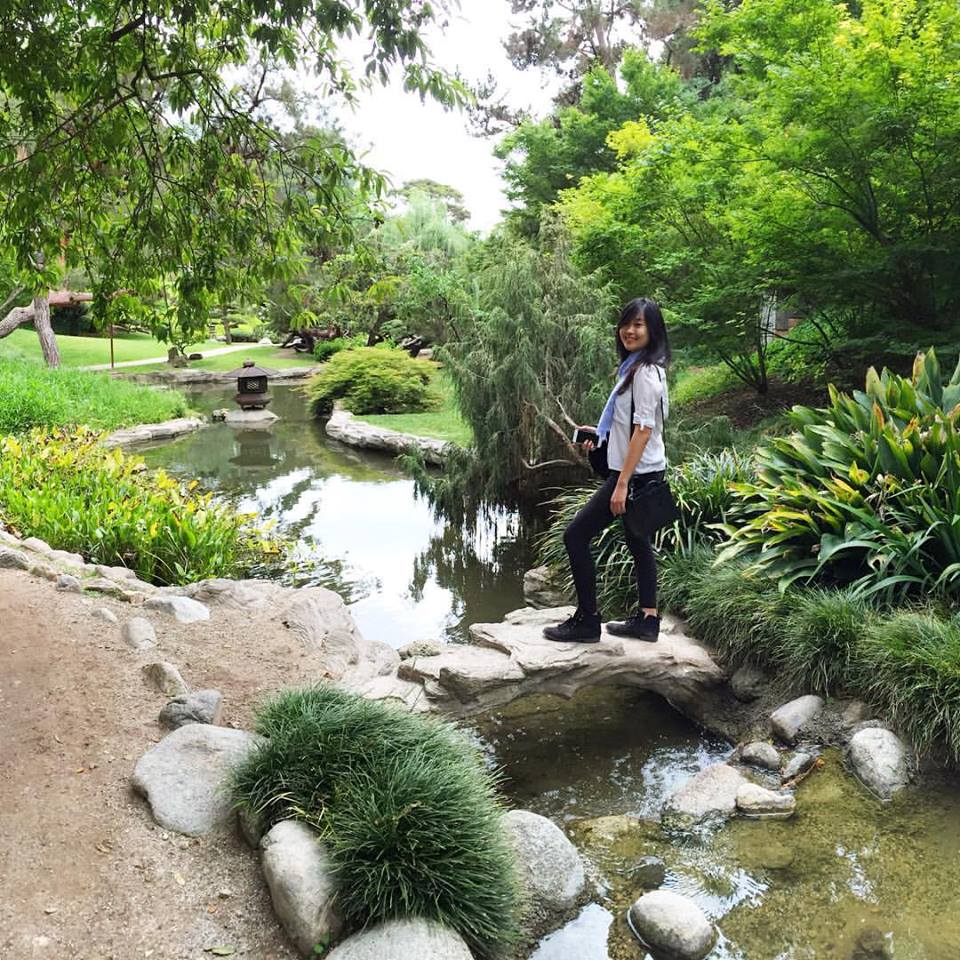 El Matador State Beach
An hour north of LA in Malibu, El Matador is a picturesque beach wonderful for exploration. I recommend going late in the day for some of the best sunset views you'll find on the west coast!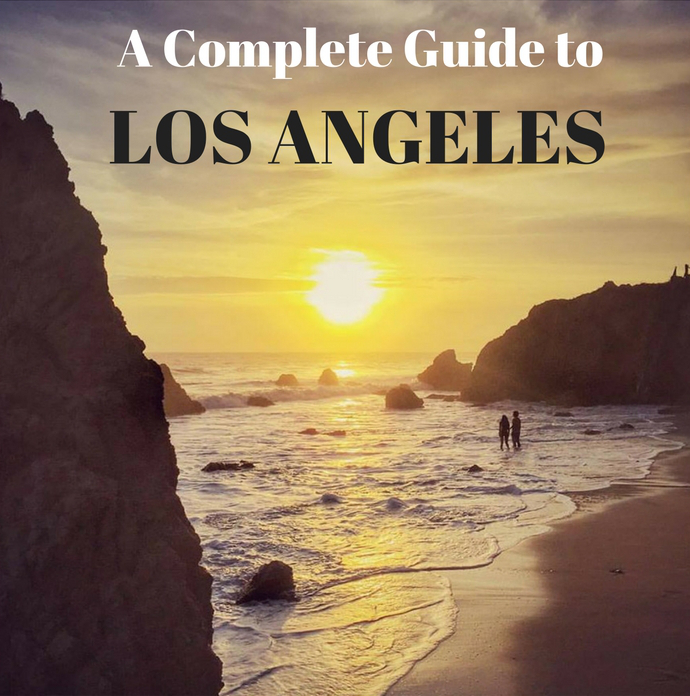 Where to eat in Los Angeles
As a foodie who can never stop eating and plans "eatineraries" when traveling, the abundance of various types of food in LA is absolutely incredible. However, to prevent this post from being an endless scroll, below is a list of some famous places to munch, split up into price range!
$
Eggslut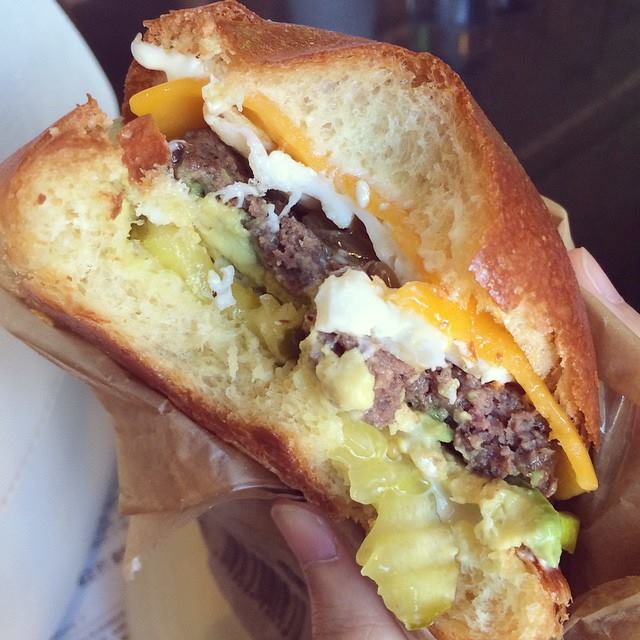 Johnny's Pastrami
Lemonade
Pink's Hot Dogs
Roscoe's Chicken & Waffles
Shaherzad
In & Out Burger
$$
Cafe Gratitude (v)
Canter's Deli
Factor's Deli
Joan's on Third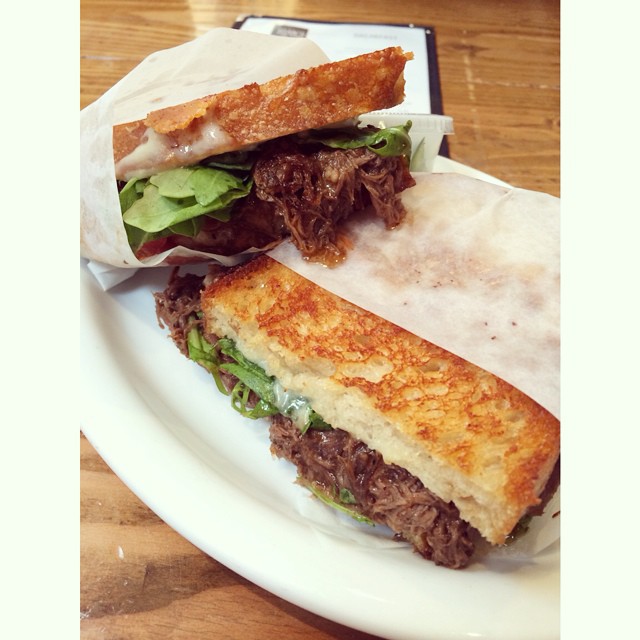 Langer's
Shabu Shabu House
Sqirl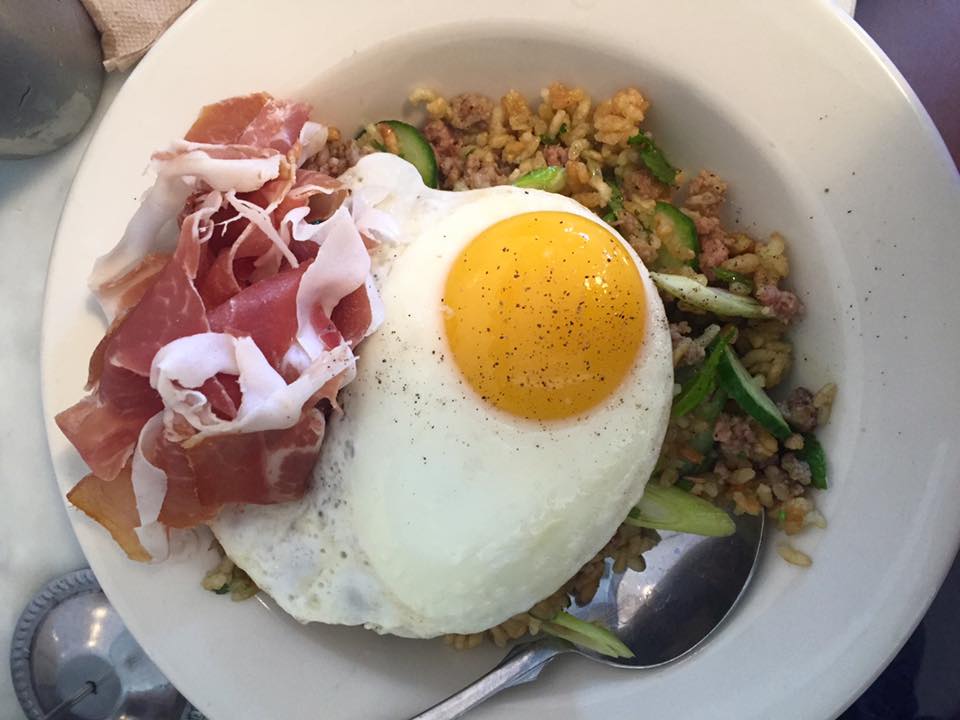 Umami Burger
Urth Caffe
Wurstkuche
$$$
Animal
District Hannah An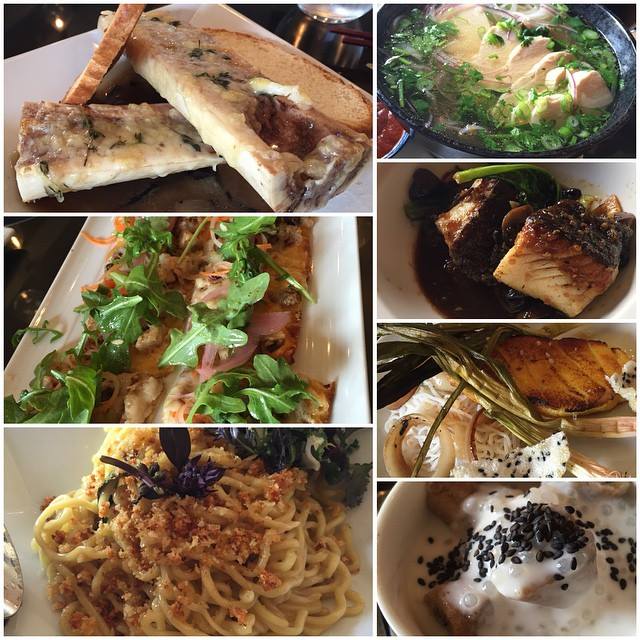 Fig & Olive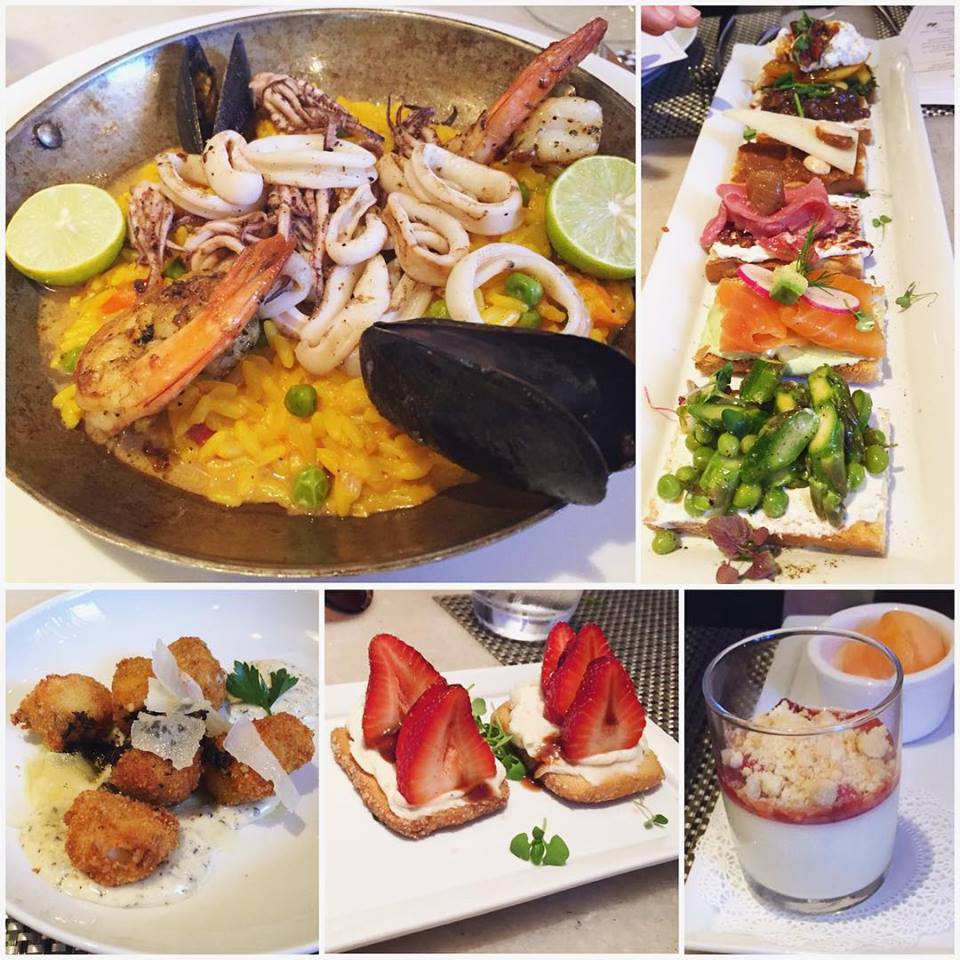 Gjelina
The Ivy
Newport Seafood
Republique
Son of a Gun
Stinking Rose
$$$$
Angelini Osteria
Boa Steakhouse
The Bazaar by Jose Andres
Bestia
Bottega Louie
Madeo Mastro's
Sugarfish
Petrossian
Trois Mec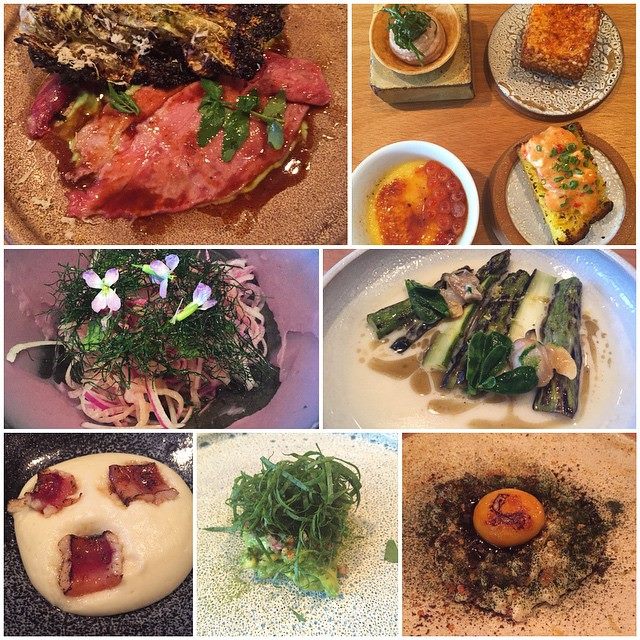 For Asian cuisine, I highly recommend pretty much any restaurant on Sawtelle Boulevard (favorites are Tsujita for ramen, Seoul Tofu House for Korean food, and R.O.C. for Chinese!)
LA also has a Little Tokyo, Thai Town, Chinatown, Little Ethiopia, Koreatown, and pretty much any ethnicity you can think of has its own zone in the city with authentic cuisine.
And of course, this list wouldn't be complete without a few dessert spots!
Desserts & Ice Cream:
Carmela Ice Cream
Diddy Riese
Gelateria Uli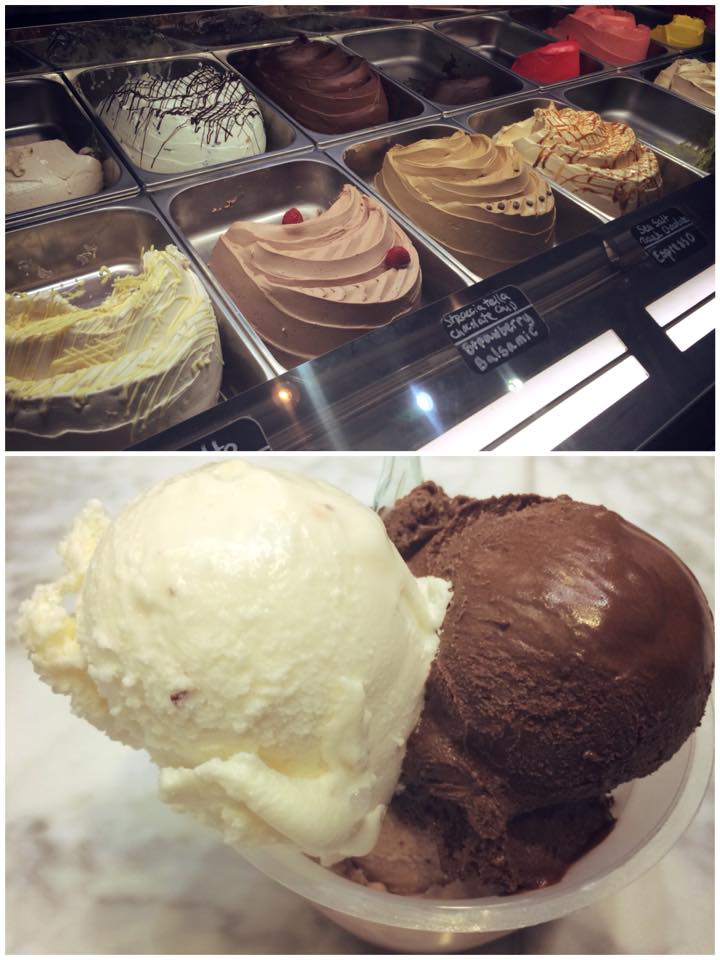 Honeymee
Ice Cream Lab
Lady M Cake Boutique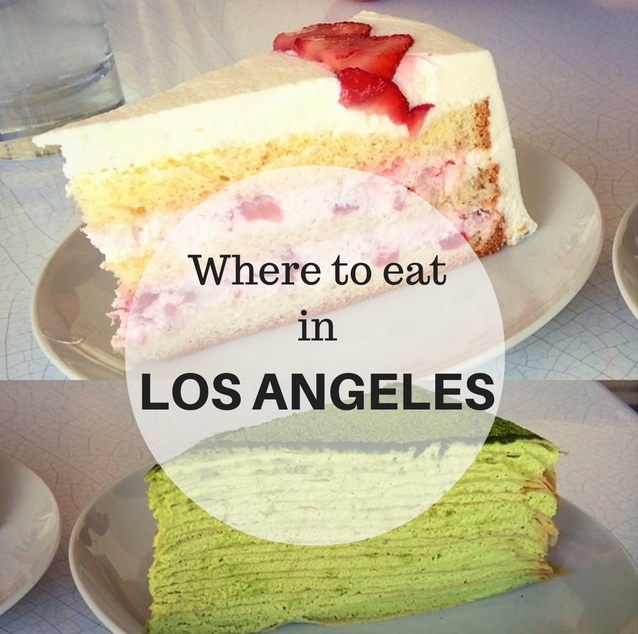 Milk
Neveux Artisan Creamery
Palazzo Gelato
Peddler's Creamery
Saffron & Rose
Salt & Straw
Sweet Lady Jane
Sweet Rose Creamery
Tips for Los Angeles
How to get around
LA is a great city, but extremely sprawled out. The most important thing is knowing the city's limitations for public transportation! I recommend renting a car, or utilizing UberX or Lyft – these services will make getting to various neighborhoods drastically easier.
Where to stay in Los Angeles

Here are some Los Angeles accommodation options.
For the younger crowd, I recommend renting an Airbnb for some of the best prices, or trying out HotelTonight if you're only here for a day or two.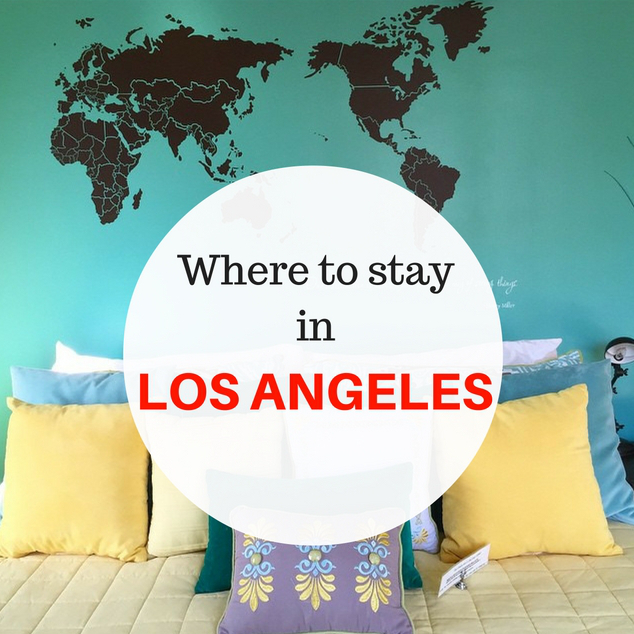 West Hollywood, or closer to the beach around Santa Monica, Venice, Manhattan Beach are all really great for those in their 20s and early 30s.
If you're keen on using public transportation, downtown Culver City is pretty centrally located and has direct access to the Metro to get to downtown and Santa Monica. It's also a really up and coming zone with a buzzing bar scene, but great if you want to avoid the "Hollywood crowd."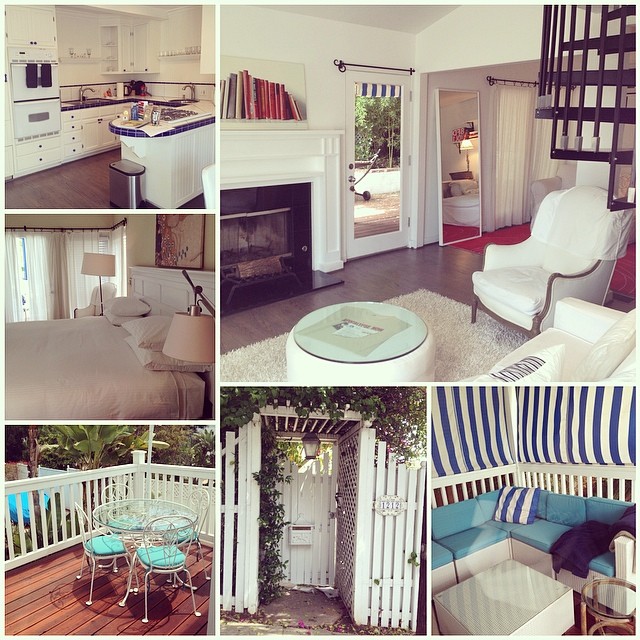 Safety tips
LA is a pretty safe city, especially if you're in an area with people around. Just don't go walking alone at night on Skid Row and you'll be fine! As always, use caution and common sense where necessary.
Conclusion
Despite its reputation for breeding a shallow scene with the Hollywood crowd, LA is just like any other major city — there are pockets of ridiculous wealth, but there are all sorts of people that live here and everything in between. t's a great tourist destination, and also a place to live if you find your crowd. I know I have, and it's quickly become my favorite city.
I hope you have as great a time as I do exploring LA!
Follow Pear's Great Perhaps on instagram and on Facebook.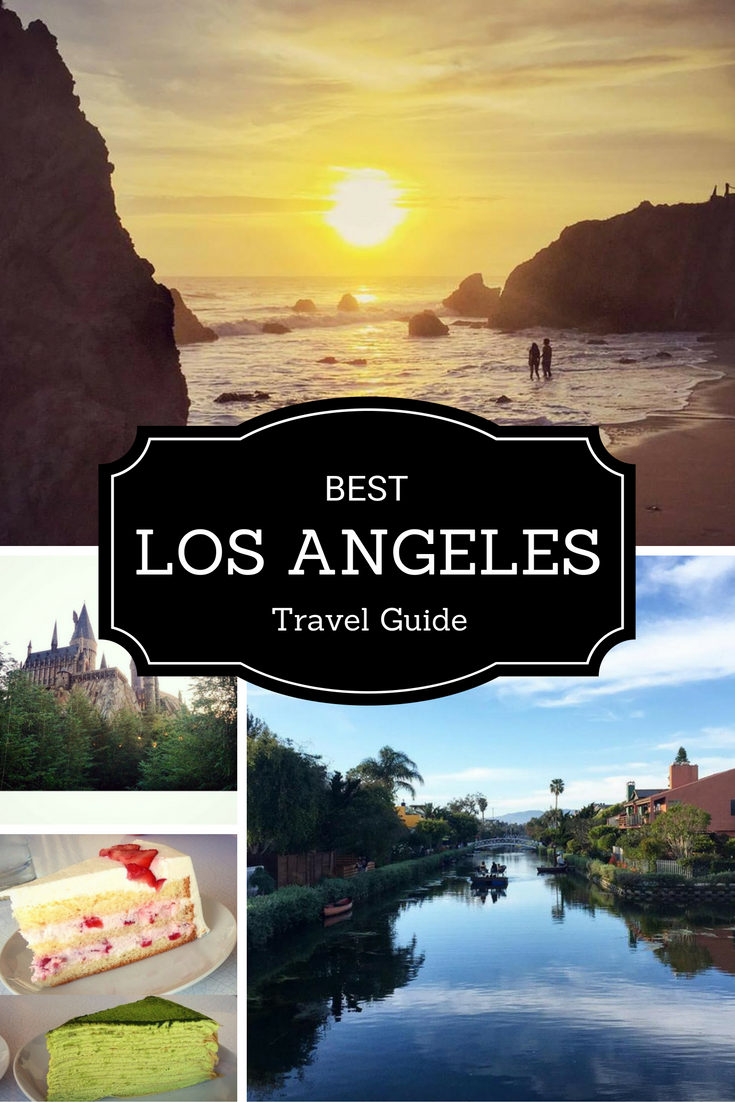 Save