Planning to visit London and don't have a lot of time to spend here? Find out what to do in London in 3 days from this comprehensive itinerary by an insider.
Discover how to spend three days in London and get the most of the city – from fabulous restaurants to the impressive London attractions.
London is one of the top travel destinations in Europe, home to one of the most visited attractions on the continent, a city with many hidden gems that will blow your mind and this 3-day itinerary for London includes the very best things to do in London in 72 hours.
It is also one of the places to visit in the summer, a city that offers free entry to some of the most popular tourist attractions, and has numerous museums that will enchant all museum lovers, as well as outdoor attractions and parks to enjoy.
This London 3-day itinerary is presented by Donna from likelovedo.com and by using it you'll make the most of your London trip!
3-day itinerary in London exploring the City, the West End, and the Royals
You have decided to travel to London are off to explore with only have 3 days you will want to see as much as possible.
In this 3 day itinerary in London we will use our time wisely as London is a big city. We are going to visit all of the most important places in London you will not want to miss.
You will also have a choice if you want to explore further or just see the sights. In this guided London walking tour you will discover places that are hidden that you may have not found otherwise.
This London 3 day itinerary includes the following:
Day 1: See London city and discover its history

Tower of London
Borough Market and the Clink prison

Shakespeare's Globe Theatre and Museum

Restaurants
Day 2: The West End, Soho, and Camden

Trafalgar Square

Fountains
London Portrait Gallery
National Gallery
world's smallest police station
hidden coffee shop

Leicester Square
Shopping in Regent Street and Carnaby Street

Piccadilly Circus
Hamleys
Great Marlborough Street
Liberty of London
Carnaby Street
Chinatown

Covent Garden

London transport museum
Camden Lock
Day 3: A Royal London itinerary

Kensington Palace
Buckingham Palace
Westminster

Houses of Parliament
Big Ben
Westminster Abbey

London Eye
Day 1

Let's see London City and its History

The first day of this DIY London walking itinerary will allow you to learn more about the city's history and to see some of the interesting attractions in London. As you walk, you'll also discover some secret London gems.
Tower of London
Let's see London city. The City of London is a historic financial district and is also home to the Bank of England. There is also plenty of history still to be seen in this part of London and it makes it the perfect place to start.
Your first stop should be the Tower of London to see the crown Jewel's. As this tour will take a good few hours it is advisable to get there early at opening time and maybe even prebook a ticket to the Tower of London.
The history of this iconic fortress is impressive with many of London's most prolific Royals having once inhabited there. If you wish to take a tour here it will take around 3 hours.
Do not forget to get a photo snapped with a beefeater during your visit, especially as you only have three days in London.
Borough Market and the Clink prison
After the Tower we can take a stroll across Tower Bridge. This Beautiful London icon is pretty magnificent.
I advise you to check out the bridge lifting times on their website as you may catch it opening for ships to pass through. You can also go up in to the Tower bridge museum for a visit if you have extra time.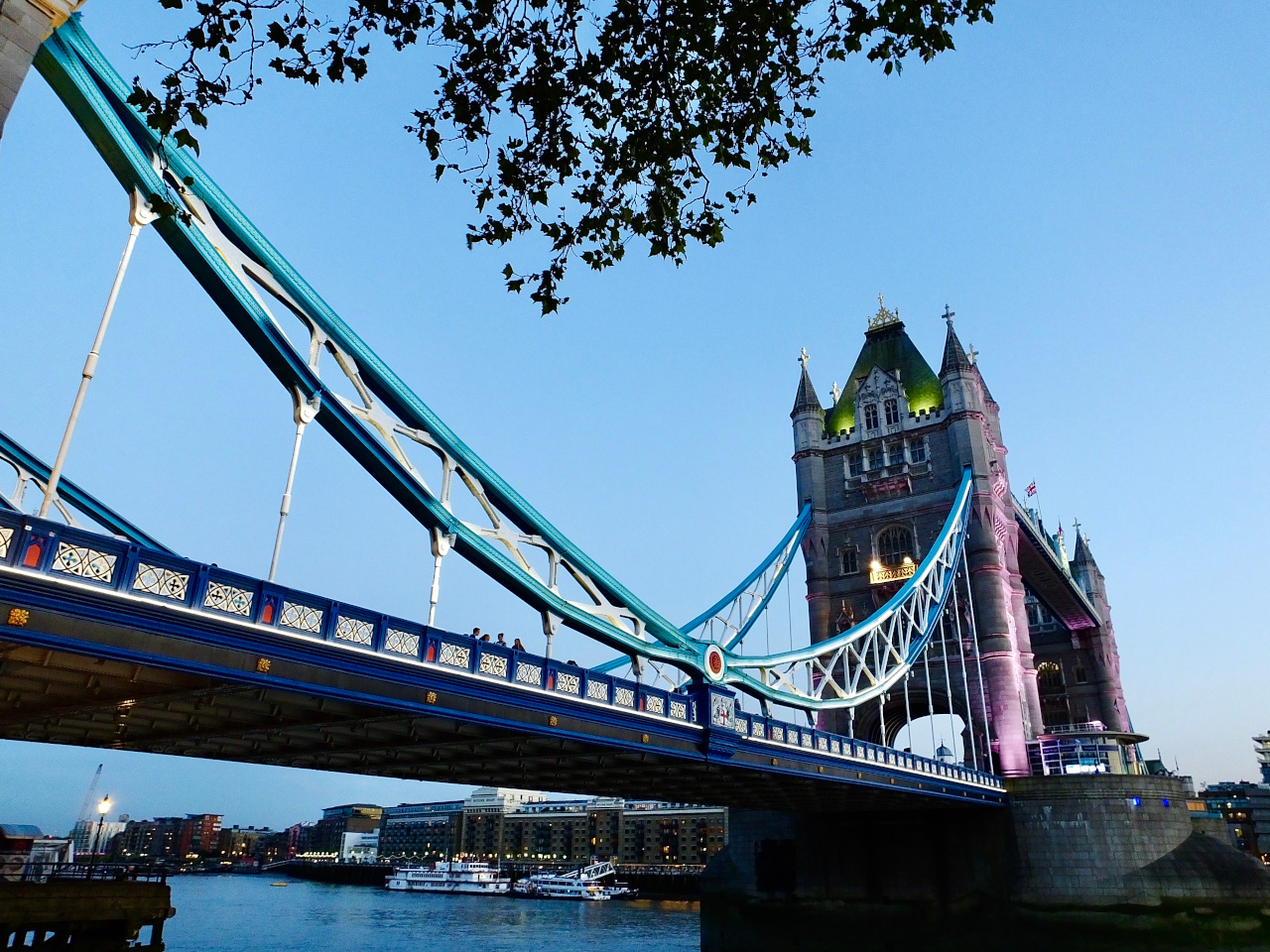 Strolling across the bridge will bring you to Southwark and just 10 minutes down the road Borough market. On your way to the Borough market, you should walk along the Thames taking in the sights. Definitely one of the best things to see in London!
As you continue to explore London, you will also stroll past the HMS Belfast. The HMS Belfast is a ship that was built for the Royal Navy and is moored as a museum ship on the Thames. Borough Market is an amazing street food market and perfect for a spot of lunch.
After lunch continue down the Thames and visit the Clink Prison Museum. The Clink Prison museum stands on the original site and dates back to 1144 making it one of England's oldest prisons and an interesting place to visit in London.
You will experience the sights, sounds, stories, and smells of the prison as it was all those years ago! Be careful not to get locked in the dungeon!
After visiting the prison, you should have time to visit Shakespeare's Globe Theatre and Museum. Should you wish to tour you will need to prebook a ticket as it can get quite busy.
The Theatre is a reconstruction of the Globe Elizabethan playhouse which is where William Shakespeare wrote his plays for.
Finish your day with refreshments in this area in one of the many restaurants or the local pub.
Restaurants to try in the city of London
There are a few great restaurants in London. Directly opposite the Tower of London is the Coppa club. This funky restaurant has glass domes for outdoor seating overlooking the Thames. This is a perfect place for lunch and one of the restaurants to try your 3-day London trip, but booking is advised.
If the street food in the Borough market is not your thing then head to Roast in Borough Market for a modern take on a British roast dinner.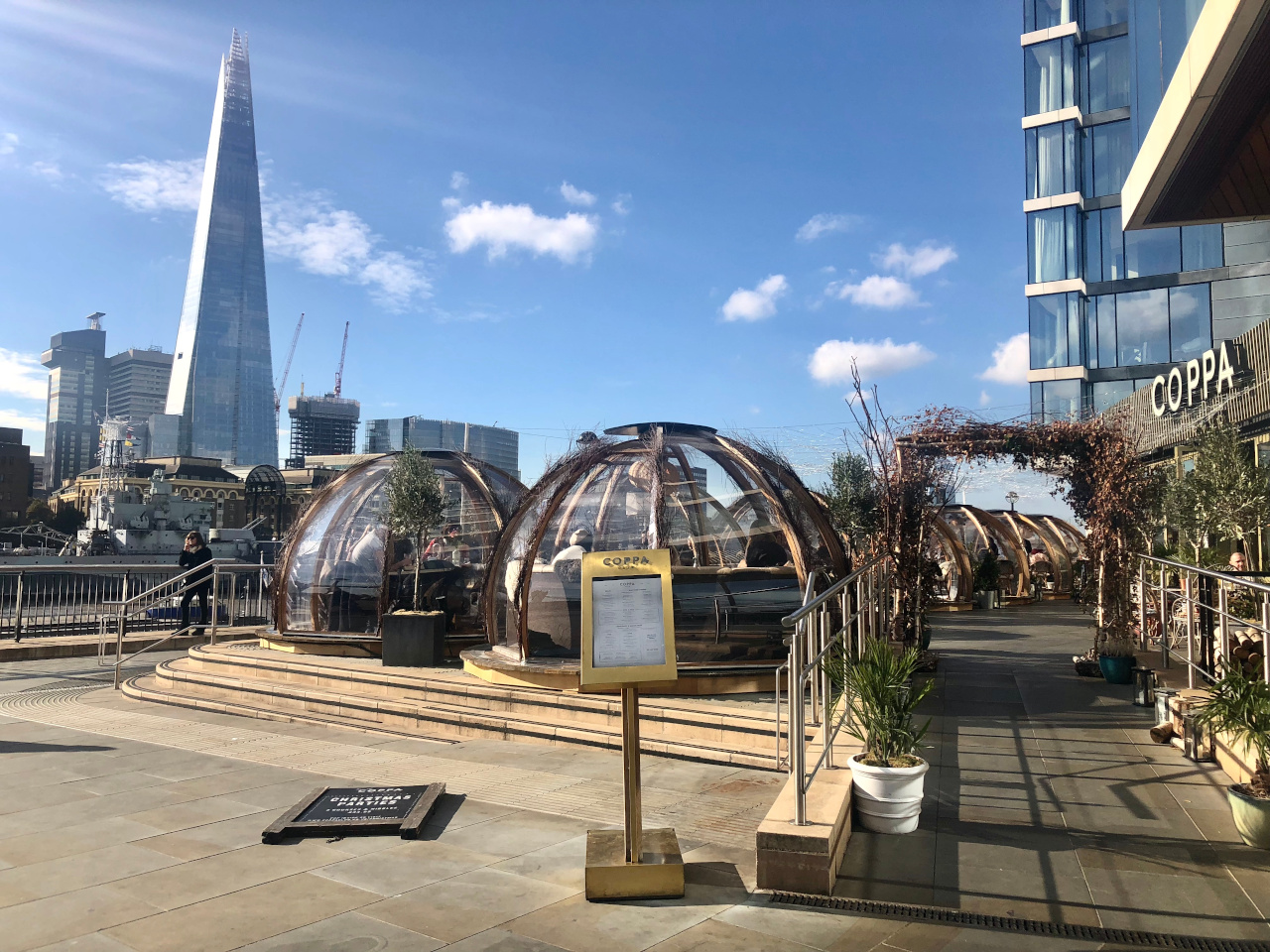 Day 2:

The West End, Soho, and Camden

As you only have 72 hours in London, it's best to make the most of your London short vacation. The second day of this 3-day London itinerary takes you to some interesting parts of the city – all famous and must-sees.
Trafalgar Square
During day two of this London walking itinerary, we are going to take a tour of Soho, The West End, and Camden. These are all little shopping hives in the city. Even if you're not into shopping you will still get to see some of London's most iconic places.
You will need your walking shoes on today because we're going to have a nice long walk starting at Charing Cross Station. If you forgot your comfy walking shoes you don't have to go out of your way to get new ones, Protalus insoles can make any type of footwear comfortable and ready for a day of walking.
Charing Cross Station is a main station in the central West End of London where six routes meet, and just minutes from Trafalgar square.
Start by taking a stroll up to Trafalgar Square and explore the Fountains. Here you will find the London Portrait Gallery and the National Gallery. Take a look over in the corner and you will see the world's smallest police station! These are all great attractions in London and they should be on any London itinerary!
If you want to stop for a coffee in London there is a hidden coffee shop in the crypt of the St Martin-in-the-Fields church – one of the London secret gems.
Leicester Square
From here you will walk up to Saint Martin's Lane and turn left into Irving street into Leicester Square the heart of theatreland.
If you want to see a show and get cheap theatre tickets in London now is good time to purchase them. The best place to buy your tickets is here at the official London theatre ticket booth TKTS.
The ticket booth stands in the centre of Leicester Square and has daily deals up to 3 days in advance. You can only purchase tickets at the booth there is sometimes a long queue so arrive early in the morning to get a good choice.
Shopping in Regent Street and Carnaby Street
Let's take a look at some of the best shopping areas in London. From Leicester Square you will then walk up towards Piccadilly Circus which is the main hub of the West-End.
From Piccadilly Circus stroll up Regent Street. Regent Street is one of the most well-known shopping streets in the whole of London here you find the famous toy shop Hamleys.
Continue down Regent Street until you reach the road on your right, Great Marlborough Street. Here you will find Liberty of London, the world-famous Tudor and London's oldest Department store. If there is one shop to visit then this is a must as it is just as stunning inside as out!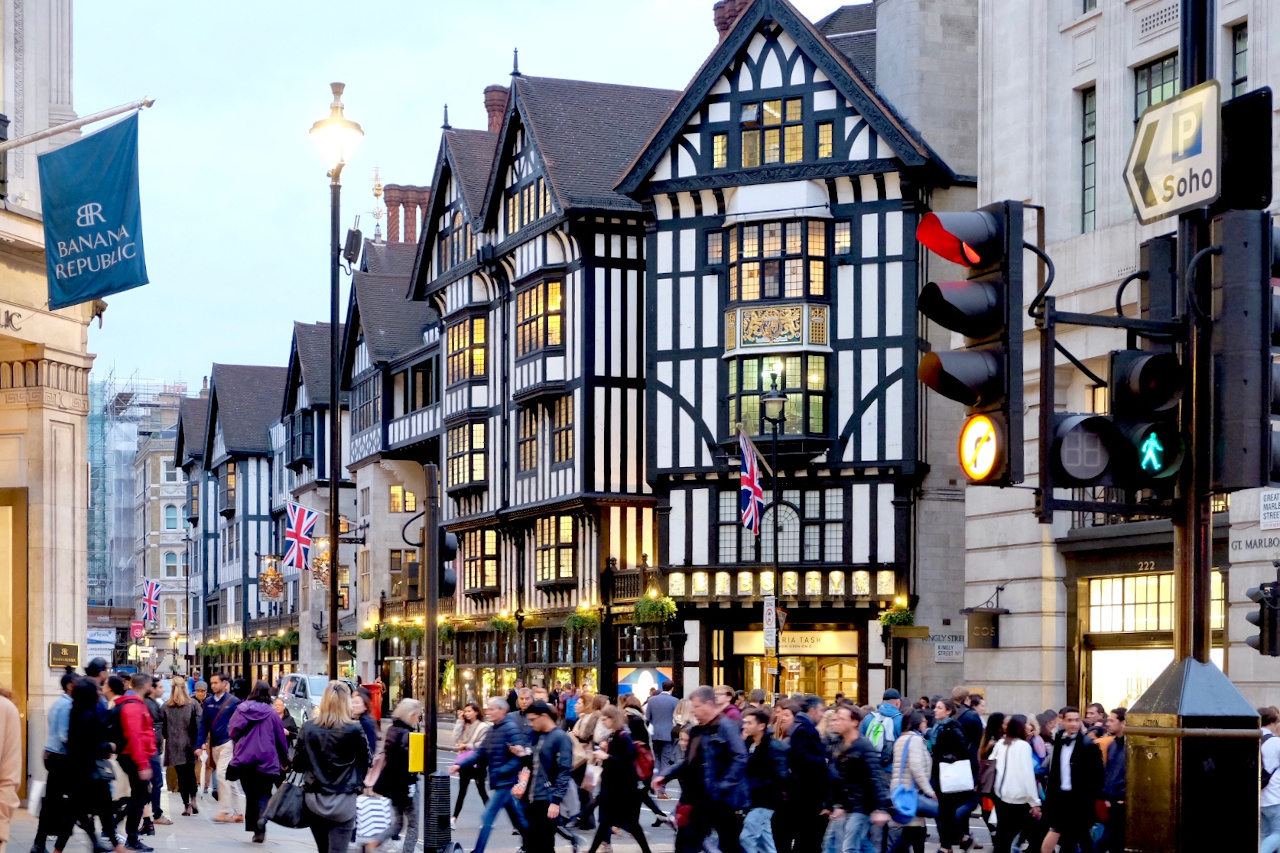 After visiting Liberty's turn right past the end of the store into Carnaby Street. Carnaby Street is in the Soho district of London and is well-known for its diverse cultural street of fashion. It is a Hive of activity with plenty of pubs and restaurants to take a break in and one of the best places to visit in London in 3 days.
As we wander through Soho we are going to walk back through to Chinatown passing through Soho's golden square and on to Covent Garden.
Covent Garden
You will find lots to do in Covent Garden so take a walk into Covent Garden itself and have a look around the piazza which has numerous markets. A vintage market, food markets, and crafts market to name but a few and one of the best things to do in London in 72 hours.
The punch and Judy pub sits in the corner and you will be surrounded by different entertainment from street performers taking place all day around the square.
Sitting in the corner of Covent Garden piazza is also the London Transport Museum which covers everything to do with the history of the transport of London including the underground and the London buses.
Now is a good time to take to have a bite to eat if you didn't already grab something in Soho. If you have time before your theatre show you could head over to Camden market on the tube.
You can hop on at Covent Garden tube station and change at Leicester Square on to the Northern line for Camden Town.
Camden Lock is situated at the top of Camden High Street. Passing the markets on your right and on your left there is plenty of eye-catching things to see here!
The Lock has its own street food stalls this is a great place for more snacks and more food! Did I say I was going to have a lot of food today? Camden Lock also has an Artisan market and lots of vintage shops too.
You could easily spend a few hours walking around Camden market but remember if you booked the theatre you want to get back into the West-End to your chosen theatre a couple of hours before if you're going to have dinner.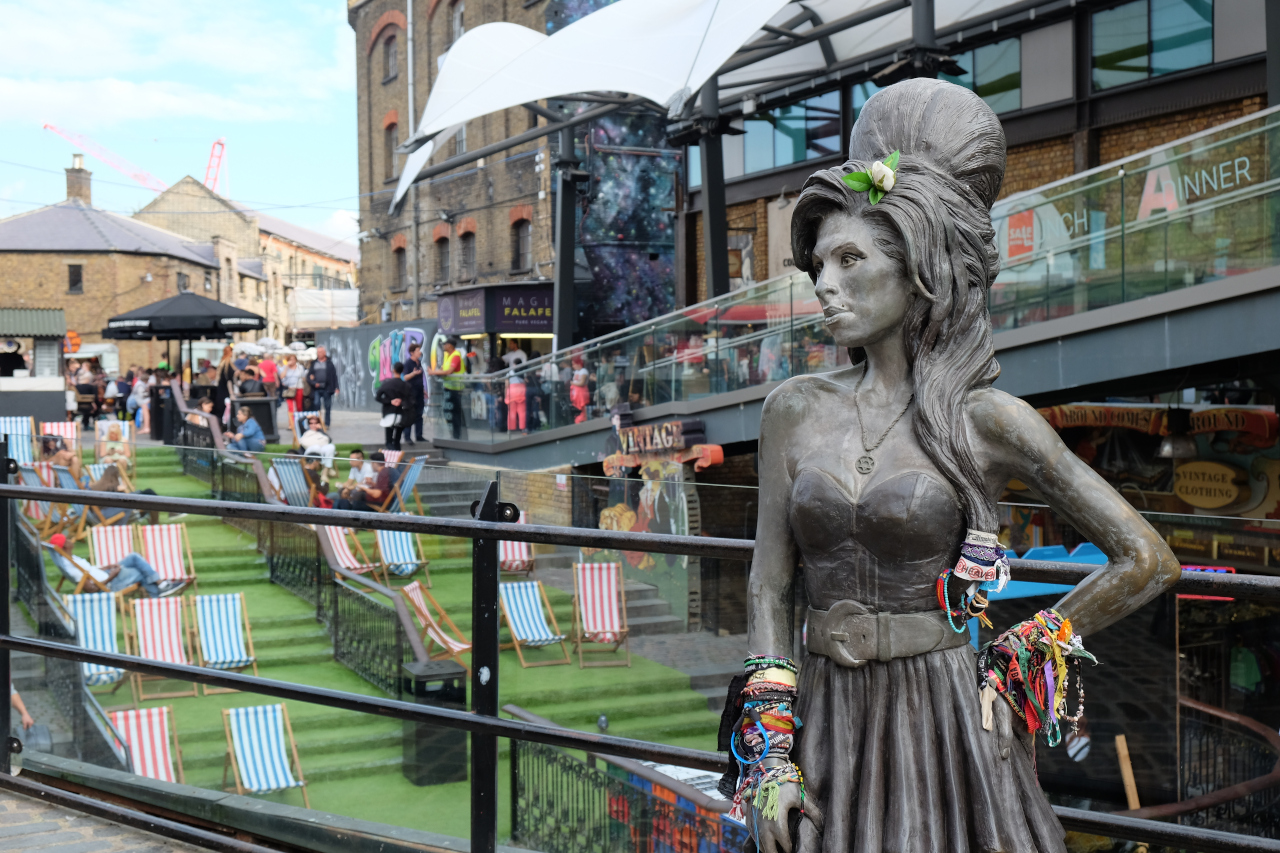 Restaurants to try in Soho
One of my favourite restaurants in London is Dishoom with its amazing Indian street food style curry.
You will find Dishoom in Carnaby street, you can not prebook Dishoom so queuing outside is normal. There is another Dishoom in at St Martin's lane but you will wait less time in Carnaby street.
If champagne is more your thing try booking a table at Bob Bob Ricard in 1 Upper James street. Here you can order your good a press a bell to order champagne!
Another quirky restaurant here is Blacklock! Blacklock serves great home-cooked barbecue food but the interesting thing is it is situated underground in what used to be an old brothel!
You can also head over to Maiden lane which has multitude of restaurants all down the street including Rules the oldest restaurant in London
Day 3:

A Royal London itinerary

The final day of this three day itinerary of London takes you through the Royal London and the amazing London landmarks. Palaces and emblematic buildings – all can be seen in one day! In fact, you can use this day as your 1-day London itinerary.
Kensington Palace
Today we are going to discover all about the royal family in London but we are going to start at Kensington Palace.
Kensington Palace is easy to visit and open a lot more throughout the year than Buckingham Palace. You do not always have to pre-book either so it is a good choice.
Kensington Palace also has beautiful parks and gardens all around it and makes for a wonderful day out. It is enchanting and it's no surprise that it is so popular. So, if you are wondering what to do in London, definitely include this palace on your London bucket list.
I would arrive at Kensington Palace very early in the morning so you can complete this in the morning and then carry on to do more of the wonderful Royal London in the afternoon.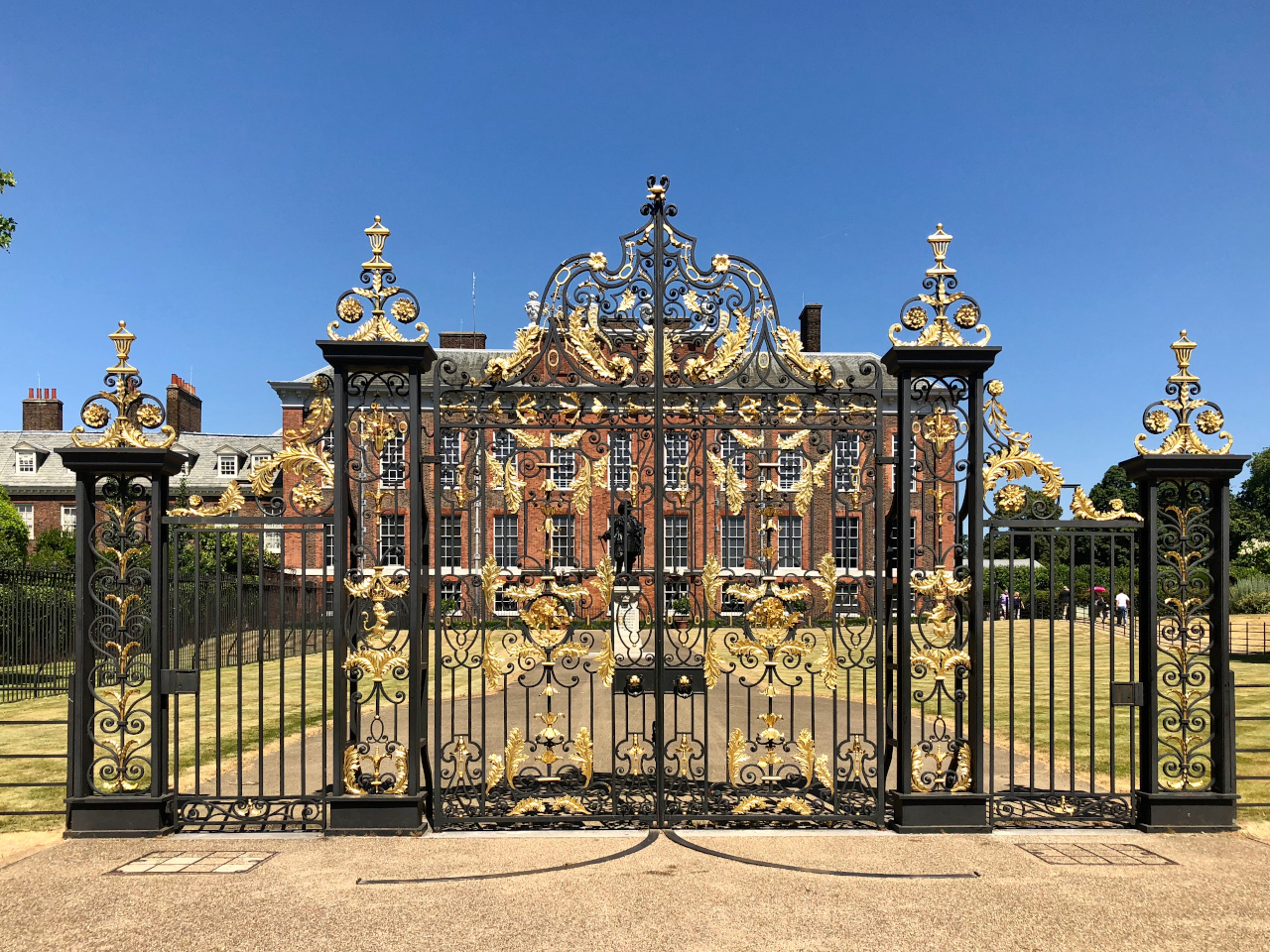 After visiting Kensington Palace why not take a walk down to the Diana Memorial Fountain. This is a really lovely area especially when it's hot and you can sit on the side of the Fountain and put your feet in if you wish to.
I don't encourage walking in the Fountain but it's such a beautiful and place to go.
Restaurants in Kensington high street
The district of Kensington boasts many restaurants but it can be a bit pricer.
For a real treat, you could visit the Ivy Kensington Brasserie or Maggie Jones which has a quintessentially British menu.
Another favourite is Sticky fingers for outstanding ribs and burgers! You can find Sticky Fingers at 1 Phillimore Gardens just a 15-minute walk from Kensington Palace.
Buckingham Palace
Should you wish to walk you can walk all the way to Buckingham Palace which will take around 45 mins. If not jump on the nearest tube and get out at Victoria Station.
Take a look at Buckingham Palace and see if the flag is flying, is the queen home?
After this, you can walk through Saint James Park to Westminster which will take around 15 minutes. There is a nice Cafe in the park to take a break too.
Westminster
Westminster is the heart of politics in London. Here you can see the Houses of Parliament, Big Ben and Westminster Abbey.
If you have enough energy you could spend the rest of your time taking a stroll over Westminster bridge to the Southbank where you will find the London Eye.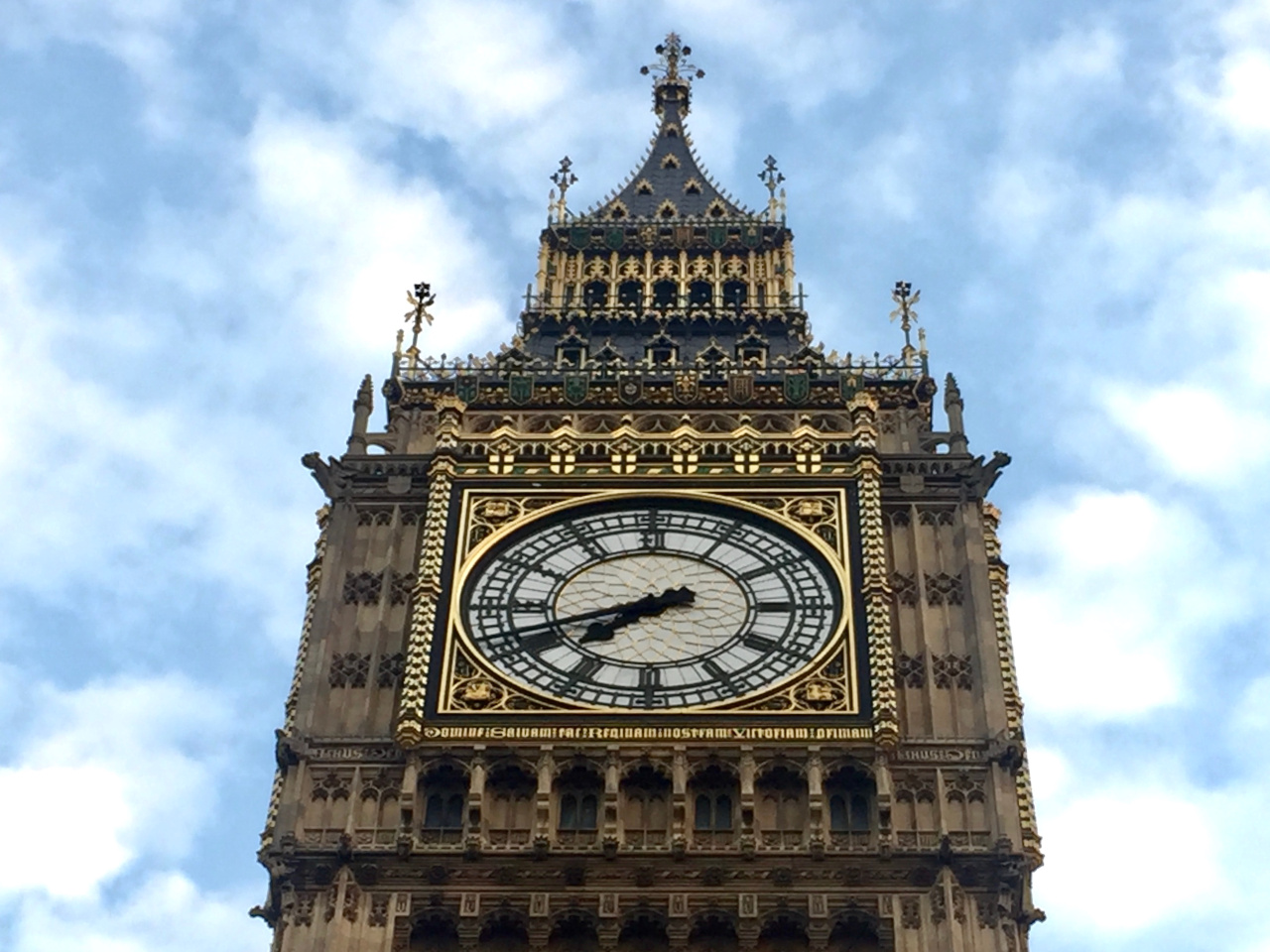 I hope you enjoyed this three day itinerary of London exploring some of its amazing sites.
Read also this local's London guide to give you more inspiration if you can spend more time in London.
About the author
Donna writes the lifestyle travel blog likelovedo.com and is based in London England. You catch more over at Instagram and on Facebook.