disclaimer: this post contains affiliate links, which means I may earn a small commission (at no extra cost for you). Read our Terms and conditions for more details.
Planning a London trip and wanting to discover fun, unique things to do in London? Here are 10 hidden London gems to include on your itinerary when you decide to tour London. These recommendations of places to visit in order to experience London like a local come from born and bred Londoner, Julianna Barnaby, author of The Discoveries Of travel blog.
As London is a popular travel destination in Europe, we have quite a few guides for you to help you plan the perfect trip to London. Here are some of our suggestions:
Hidden London gems – experience London like a local: 10 cool places you won't find in the guidebooks
London, London, London – it's been written about, talked about and photographed so much that it can sometimes feel like you've seen it all.
Heading to London and looking for something a little different? Here are 10 places where you can experience London like a local.
Street Art in Shoreditch
London has plenty of fabulous street art, but that in Shoreditch is really something else. It's no wonder, really, given how long this borough has been a hub for creative and alternative types.
As you wander the streets of this London favourite, keep your eyes out for pieces that are often colourful and quirky, and sometimes political or philosophical.
The artists behind the pieces range from unknown young artists to a few you might have heard of – such as a little artist known as Banksy.
There are so many amazing pieces to discover, that the best way is simply to take yourself off on a free walking tour. This walking tour of Shoreditch's street art will take you past some absolute icons, as well as some pieces by those who may just be "the next big thing".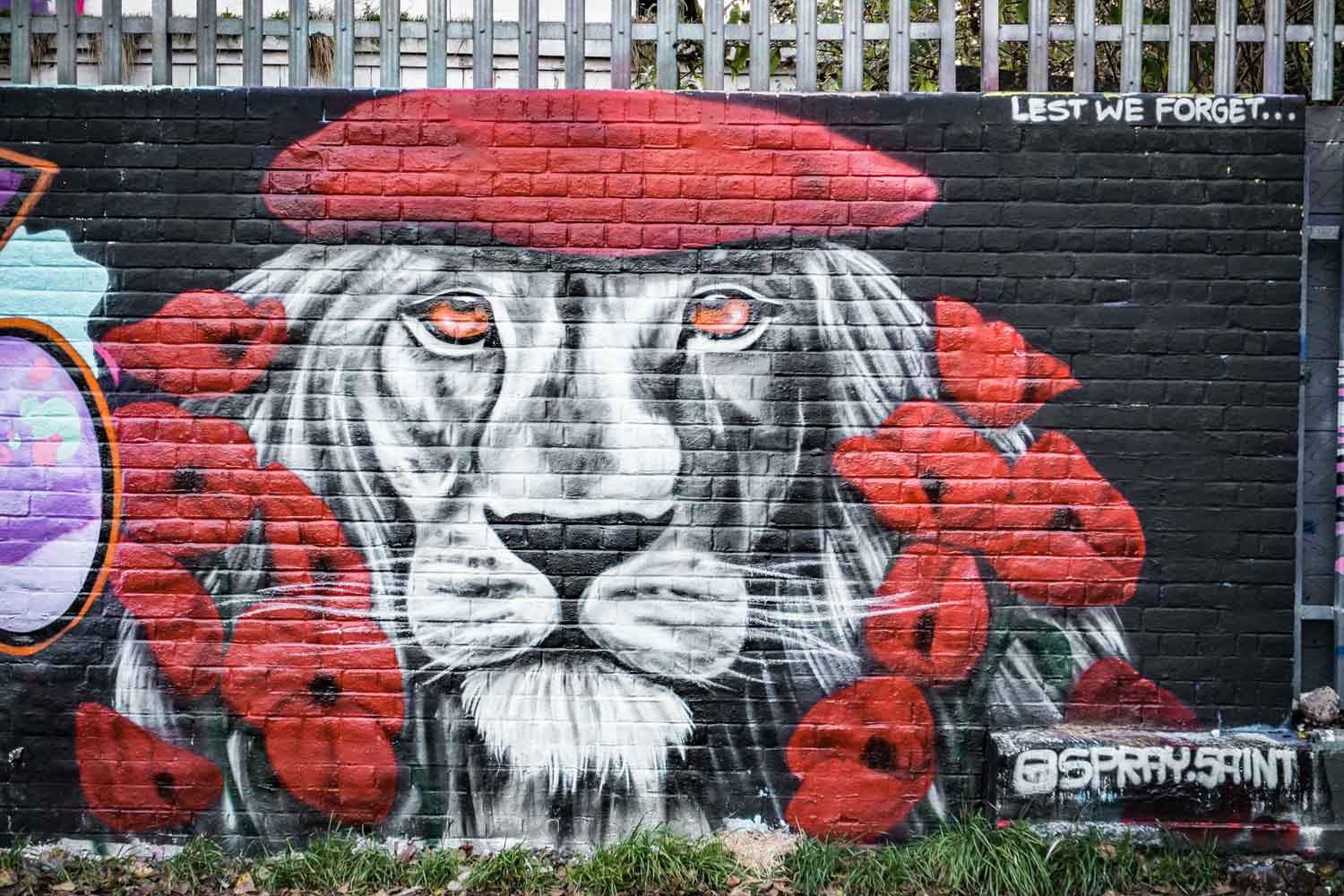 The Hardy Tree
London's St Pancras Old Church is one of the most historic – and quirkiest – churches in England, and the Hardy Tree is one of its most fascinating features.
Within the church ground, there is a large tree that is surrounded by rings of granite gravestones.
The origin of the Hardy Tree is even more interesting. In the mid 1800s, an ever-expanding railway network meant that part of the Church's land – home to many graves – needed to be moved. That duty fell onto a young employee, who decided to arrange the graves in a circle around a beautiful old tree, so they would not be disturbed again.
That story alone is pretty interesting, but it became even more significant when that young employee published a number of classic books such as Far from the Madding Crowd and Tess of the D'Urbervilles. Yep, it was the acclaimed author Thomas Hardy.
Fascinatingly, that's not the only literary connection to the Church grounds – it's also the place where poets Percy Bysse Shelley and Mary Shelley planned their elopement.
Rules Cocktail Bar
While it may seem like a new cocktail bar opens in London just about every hour, there are a few that have really stood the test of time – such as the fabulous Covent Garden cocktail bar upstairs at Rules.
Rules restaurant was established back in 1798 (no, that's not a typo), so it really is an intrinsic part of the fabric of London.
Upstairs, the cocktail bar has all the ingredients of a local favourite – a charming interior and light background music that makes way for good conversation.
It certainly doesn't rest on its reputation alone – Rules continues to serve up some of the best cocktails anywhere in the capital. And, if you want to rest a bit after exploring so many wonderful hidden gems in London, then head to one of the most instagrammable restaurants in London (you won't regret it.) Take a break, some amazing photos, and then get back to exploring London's offbeat attractions.
Petrie Museum
Everyone knows about the British Museum and its collection of Ancient Egyptian artefacts, but my personal favourite is the Petrie Museum.
The collection is a little more accessible than the expansive British Museum, but no less significant. In total, there are more than 80,000 artefacts in the collection.
Many are some of the most significant Ancient Egyptian items, including one of the oldest pieces of linen which is believed to be some 5,000 years old.
Perhaps equally impressive is the collection of ancient artefacts related to modern-day Sudan. In fact, Sudan has more pyramids than Egypt, and many of the artefacts from this area are of deep historic significance.
Whether you're a budding Egyptologist or just looking for something offbeat to do in London, it's well worth a visit.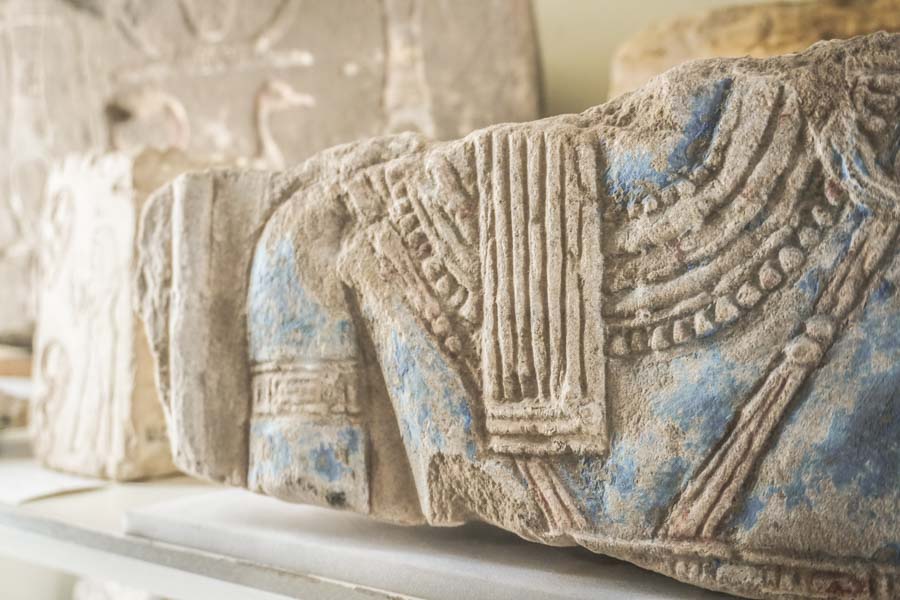 The Garden at 120
One of London's most iconic London attractions is the Sky Garden, however, many Londoners (and visitors) get a bit overwhelmed by the crowds and instead head for The Garden at 120.
Plus, this garden is totally free to visit (at least for now) which makes it one of the best hidden gems in London.
From the rooftop at the Garden at 120, there's a stunning view out over the London skyline, where you can take in many famous views such as the Dome of St Paul's Cathedral.
It's also much like an arboretum, with thick shrubs and some beautiful brightly-coloured flowers to enjoy.
For now, this is a bit of a local secret (one of those items to include on a list of undiscovered London: unusual places to explore) – so be sure to check it out before word gets out.
Maltby Street Market
Food markets are somewhat of an obsession in London, and as soon as you set eyes on the scrumptious options, you'll probably be a convert, too.
A lot of fuss is made about Borough Market, and it is certainly foodie heartland. However, it also sees locals and visitors packed in like sardines, vying for the best produce.
That's why I much prefer Maltby Street Market; it's got the foodie cred, without the insane crowds. It's certainly bustling, but there's a little more room to move (and breathe), thus being one of the unique things to do in London.
Here, you'll find a brilliant selection of stalls selling smallgoods, preserves and more. A personal favourite are the cocktails from local gin distillery Little Birdy. They also do a mean Bloody Mary.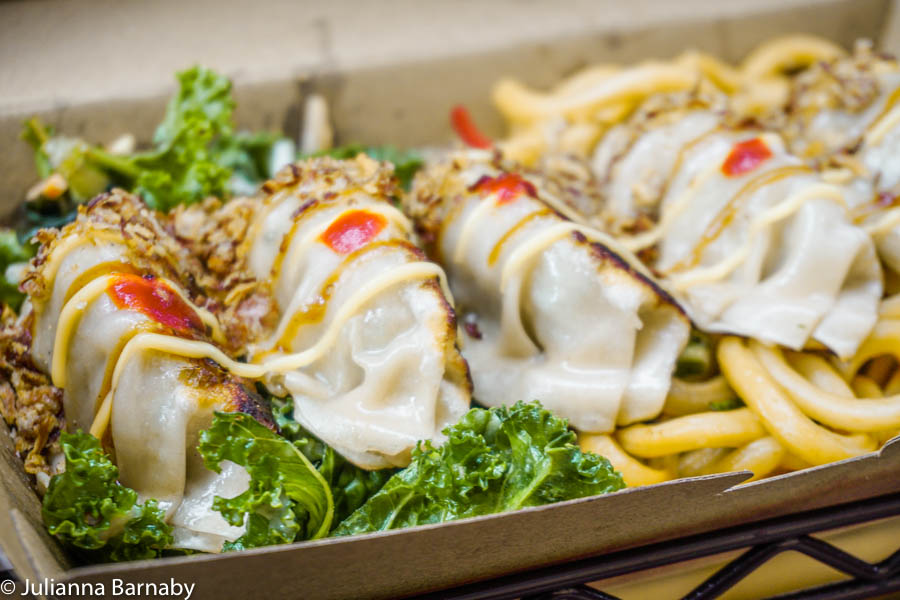 The Horniman Museum
London is certainly not lacking in excellent museums, but this means there are quite a few great ones that often get skipped over by visitors in favour of the big names.
One of these is the Horniman Museum, a fascinating museum devoted to anthropology and natural history. In total, there's more than 350,000 items in the collection – many of which were collected by the founder during his world travels in the 19th and early 20th century.
The museum is proudly suitable for visitors of all ages, and has an amazing variety of items.
From stuffed animals to antique musical instruments (a few of which can still be played), there's something for just about everyone. This can easily be one of the fun things to do in London with friends.
Brockwell Park Lido
Brockwell Park Lido is much-loved by locals, but remains a bit of a closely guarded secret. So, if you want to live like a real Londoner – head for this Herne Hill icon.
What is a lido, you may ask? Well, it's an outdoor swimming pool – Londoners certainly won't let those grey skies stop them from taking a dip.
As well as the large pool, which is open year-round, there's also a cafe and a sauna.
The pool first opened in 1937, and in the mid-1990s was slated for closure. It was only the efforts of locals who campaigned passionately to save it that saw it get an 11th hour reprieve – and today it remains a popular spot for fun and fitness.
Walthamstow Wetlands
When you think of London, wildlife is probably not the first thing that springs to mind – but there are certainly some hidden hotspots in the capital.
The Walthamstow Wetlands are one such place. This 211 hectare nature reserve is one of the largest urban wetlands in Europe, and full of interesting flora and fauna.
In particular, the wetlands are home to many different species of birds, that tend to gather around the reservoirs. There's a huge variety, from common ducks to lesser known species like reed warblers. Even if you're not a "twitcher" (that's a bird watcher, apparently), it's amazing to see.
There are also many walking and cycling trails, as well. Definitely one of the not-to-miss hidden places in London.
Hang out in The Barbican
Londoners have a bit of a love-hate relationship with The Barbican – it's been named the ugliest building in London, (I personally think it is magnificent) and yet we do love what's inside.
In fact, it's one of the largest arts and cultural hubs in all of Europe, with a fabulous selection of galleries, theatres and other artistic spaces.
There's an action-packed calendar of events which range from film screenings to architecture tours and interactive workshops.
Another highlight is the conservatory, however it is only open on selected Sundays. If you can fit it into your itinerary, it's an amazing sight – and they do a delicious cream tea, too.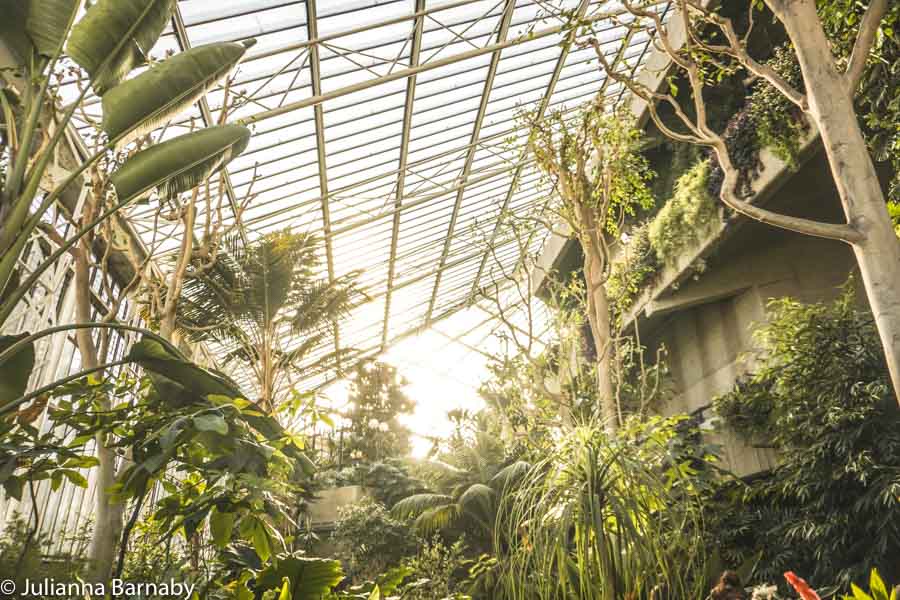 Looking for more inspiration on things to do in London? Here's the
Looking for the best hotel in London for you? Book your accommodation in London now.
About the author:
Julianna Barnaby is a blogger writing about quirky and cool spots in her hometown of London as well as creating in-depth travel guides for destinations further afield. Her award-winning blog, The Discoveries Of helps people to explore more.