If, at any point in your life as a traveller, you find yourself staring at a screen with a big red "Cancelled" sign on it, next to your flight, don't panic. You're not alone. As horrible as flight cancellations can be, they're not the end of the world, and if you're properly prepared, there are things that you can do to improve your chances of getting back on track as quickly as possible.
Although it's tempting to simply throw your hands in the air and give up when you're faced with a flight disruption – don't let feelings of overwhelm get the better of you. Instead, making sure that you're ready to jump into action immediately and make the best of a bad situation with the following tips.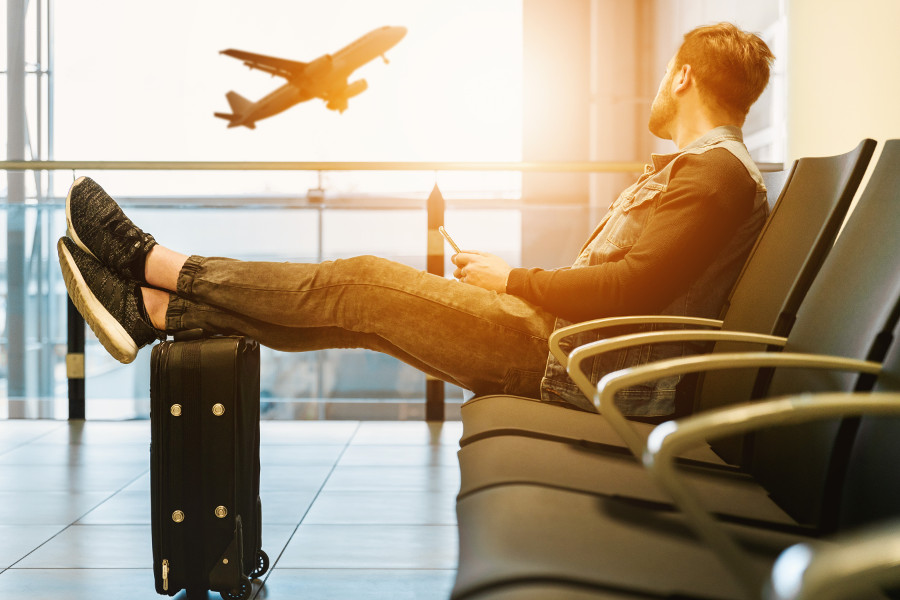 1. Prepare Before you Fly
If you're reading this article ahead of time, and you haven't booked your travel yet, then it's a good idea to prepare for the worst now – before it has a chance to happen. Ideally, you'll want to avoid travelling during times when the weather might be bad – such as during the stormy season. You'll also have a better experience if you fly direct, instead of stopping off in different cities along the way.
If possible, pack light instead of taking luggage with you that you'll need to check in at the airport. Not only will this mean that you get through the check-in line faster, but it will also ensure that the airline doesn't have to spend time looking for your bags if your flight is delayed or cancelled. That means that you can be the first passenger to jump onto a new flight when one becomes available.
2. Be an Immovable Object
Whatever you do, make sure that you don't leave the airport to spend a few hours exploring the local area because your flight has been delayed. Things can change at a moment's noticed – even if your flight is cancelled. Your airline will be working to get you onto the next available plane where possible, so leaving the airline simply means that you miss your chance of getting wherever you need to go.
Stay put until the airline tells you for definite that you can go elsewhere. Remember, if you need to stay somewhere overnight – like at a local hotel, your airline should be able to pay for your room, if you choose one that isn't a luxury suite. Airlines won't be eligible for high-quality rooms unless there's no other option.
3. Contact the Airline Immediately
When your flight gets cancelled, don't shoot the messenger. Though it's sometimes tempting to start shouting at the airline representative that's available at the airport – that's not going to get you anywhere. Instead, drop everything and call the airline. Don't just get in line – grab your phone and contact customer service as quickly as you can. You can even connect with the company through social media if you need to.
Sometimes, there are even airline apps that you can download onto your phone that will help you to get through to a member of staff faster. If you're concerned that a delay or cancellation might be a possibility, download apps in advance, and make sure that you have a list of important numbers with you that you can call to get assistance.
4. Look into Compensation
If you're flying out of an airport in the EU, or into one in the EU or your flights are oriented in the UK, you should be eligible for some compensation provided that your delay lasts longer than three hours. Importantly, you will only be able to get compensation for your flight if the reason for the disruption was outside of the airline's control. If extraordinary circumstances were in play – for instance, your airline was hit by a major storm; then you may not be able to get compensation.
The best thing you can do is get online and learn as much as you can about your rights while you're waiting. Additionally, speak to your flight agent about what you can do to start the compensation process.
5. Stay Calm
Finally, make sure that you don't let your emotions get the better of you. If you're feeling overwhelmed and angry, wait for a few moments before you speak to a flight representative. The last thing you want to do is get yourself into more trouble because you've been shouting and screaming at the assistants who have nothing to do with your cancelled flight.