Once referred to as a dangerous city, Glasgow – Scotland's largest city – has managed to make a 180 degree turn and establish itself as a cultural hotspot with an edge.
This is a local's travel guide for Glasgow written by Kathi Kamleitner, an Austrian expat who has called the city her home since 2013. She regularly shares her favourite spots in Glasgow and Scotland beyond on her blog Watch Me See. This guide is part of the free travel guides series on this blog.
This local's guide to Glasgow includes the city's top (free) tourist attractions, hidden gems off the beaten path, where to eat and stay in Glasgow and some travel tips to make your city trip to Glasgow even better.
This travel guide for Glasgow makes for the perfect basis of your Glasgow city itinerary!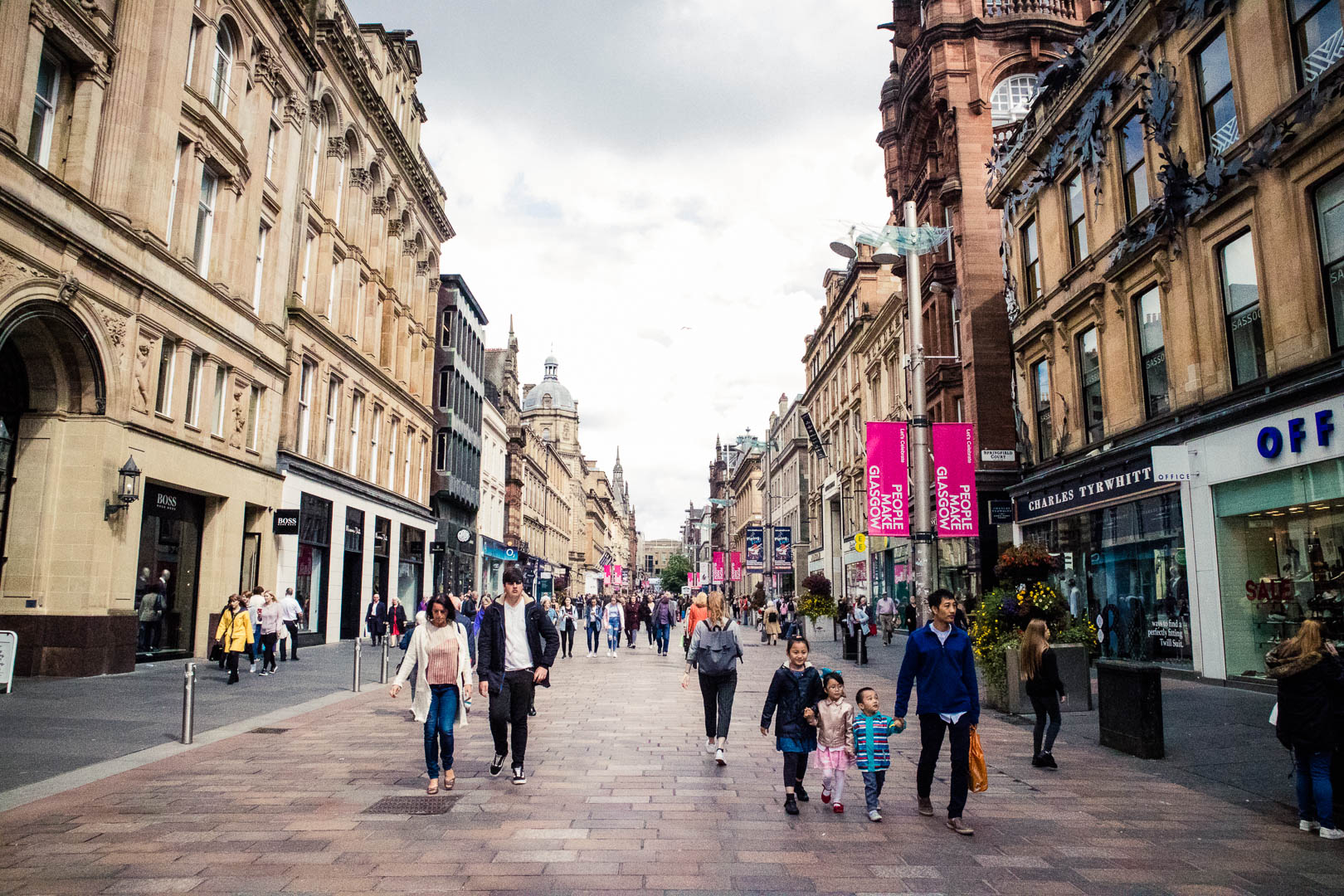 A Local's Guide to Glasgow
1. Things to know about Glasgow
Ever since it had been the European Capital of Culture in 1990, Glasgow has expanded its reputation of a thriving cultural city moving further and further away from the grim image of the industrial melting pot it used to be.
Built on the riches of the tobacco merchants in the 17th and 18th century, and raised to immeasurable significance by the steel and ship building industry along the River Clyde, Glasgow was once the most important city of the British Empire – only outreached by London, of course.
Once 1 million inhabitants strong, the city has shrunk to its current size of around 600,000 people after the heavy industries crashed in the 1960s and 70s. Today, the city is mostly known for its cultural life.
With tons of free things to do and five universities attracting students from around the world, the city has received a face lift and is now certainly one of the most attractive cities of the UK outside of London.
Luckily, not too many people know about this yet and while the majority of tourists make their way to picturesque Edinburgh instead, I want to let you in on a little secret or two, and share with you my complete local guide to Glasgow.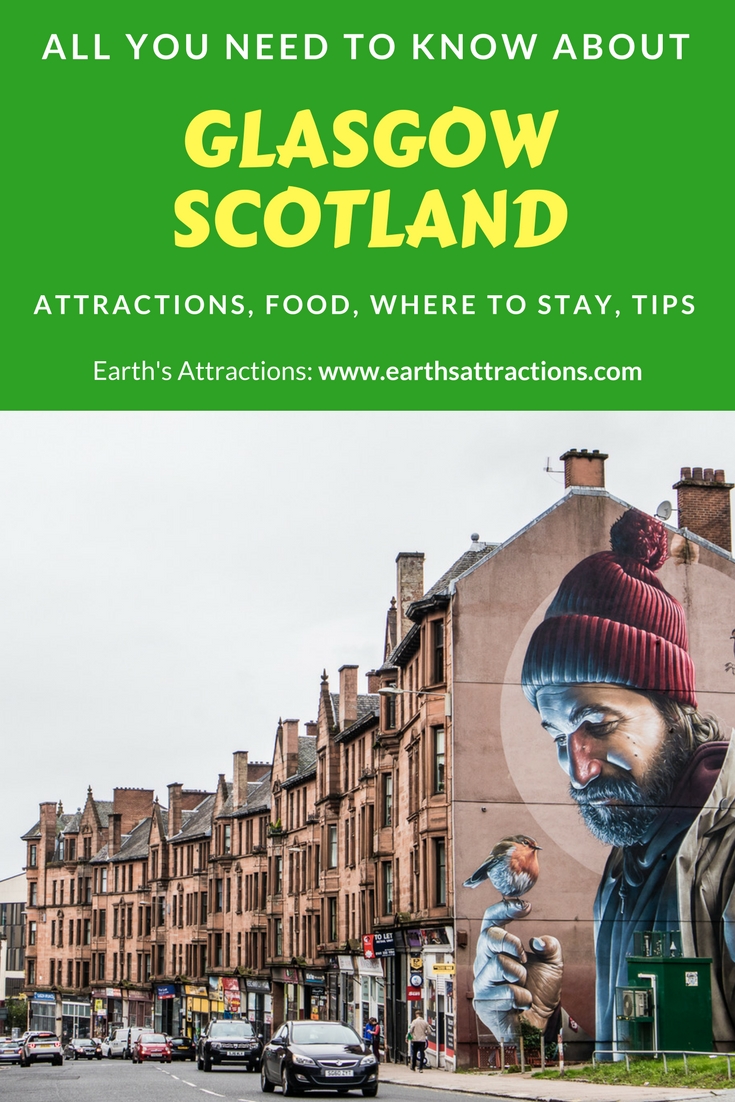 Top Glasgow Landmarks to Visit
Glasgow Cathedral
Glasgow was founded by the Christian missionary Saint Mungo in the 6th century. Start your city tour at the Glasgow Cathedral, where St Mungo built his first church and eventually found his final resting place.
The gothic church that stands here today was built in the 12th century and is one of very few medieval Scottish churches that survived the Reformation.
You can visit St Mungo's grave in the lower crypt, but make sure to take a walk around the Victorian graveyard, the Glasgow Necropolis, on the hill behind the cathedral, so a bit of Harry Potter-esque chill and great city views.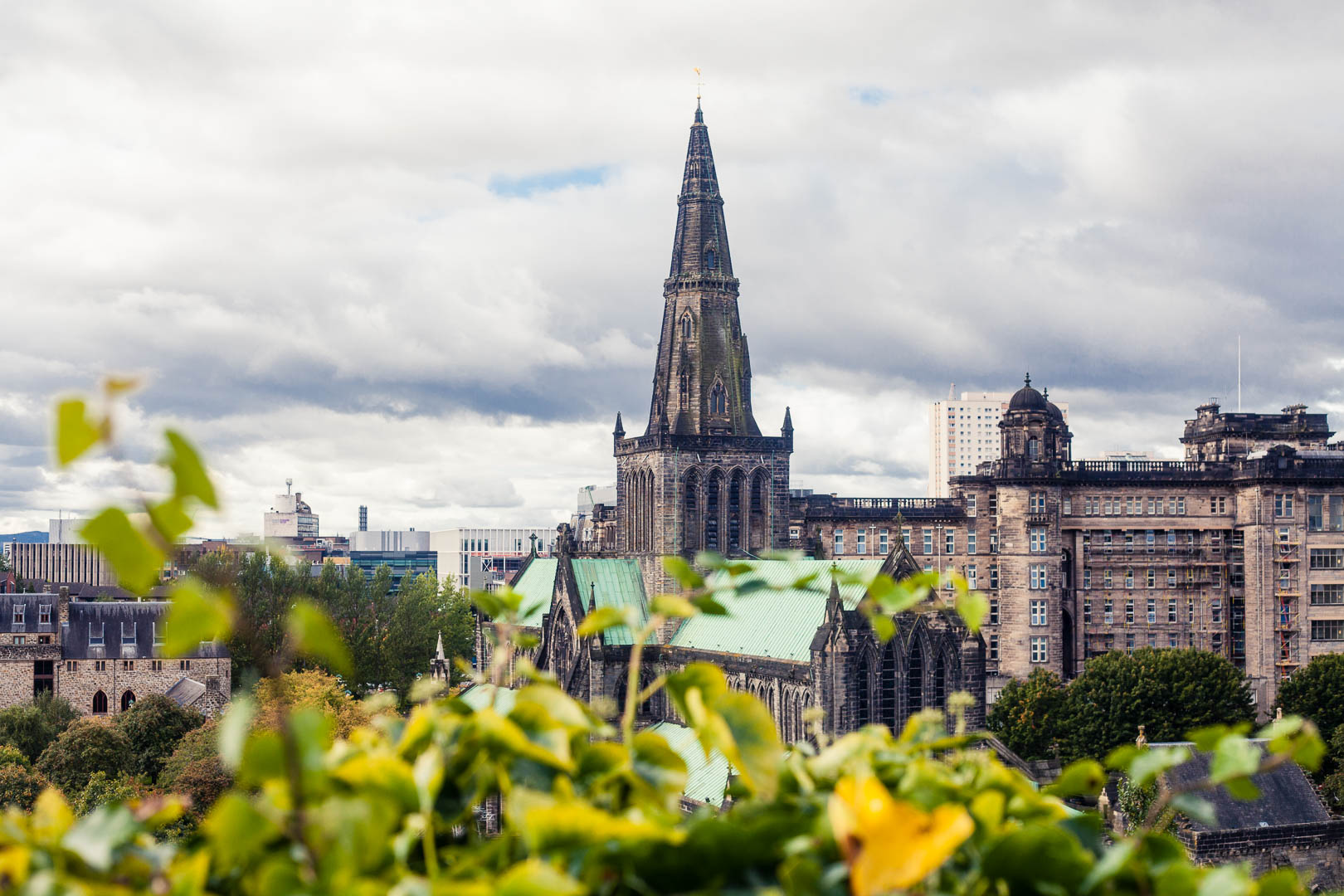 Glasgow City Chambers
One of Glasgow's finest buildings, the Glasgow City Chambers are a towering monument to the city's richest period during the height of the tobacco trade. There are free guided tours twice a day from Monday to Friday.
However, as it is a working building and still houses the Glasgow City Council today, accessibility to different rooms and parts of the buildings varies.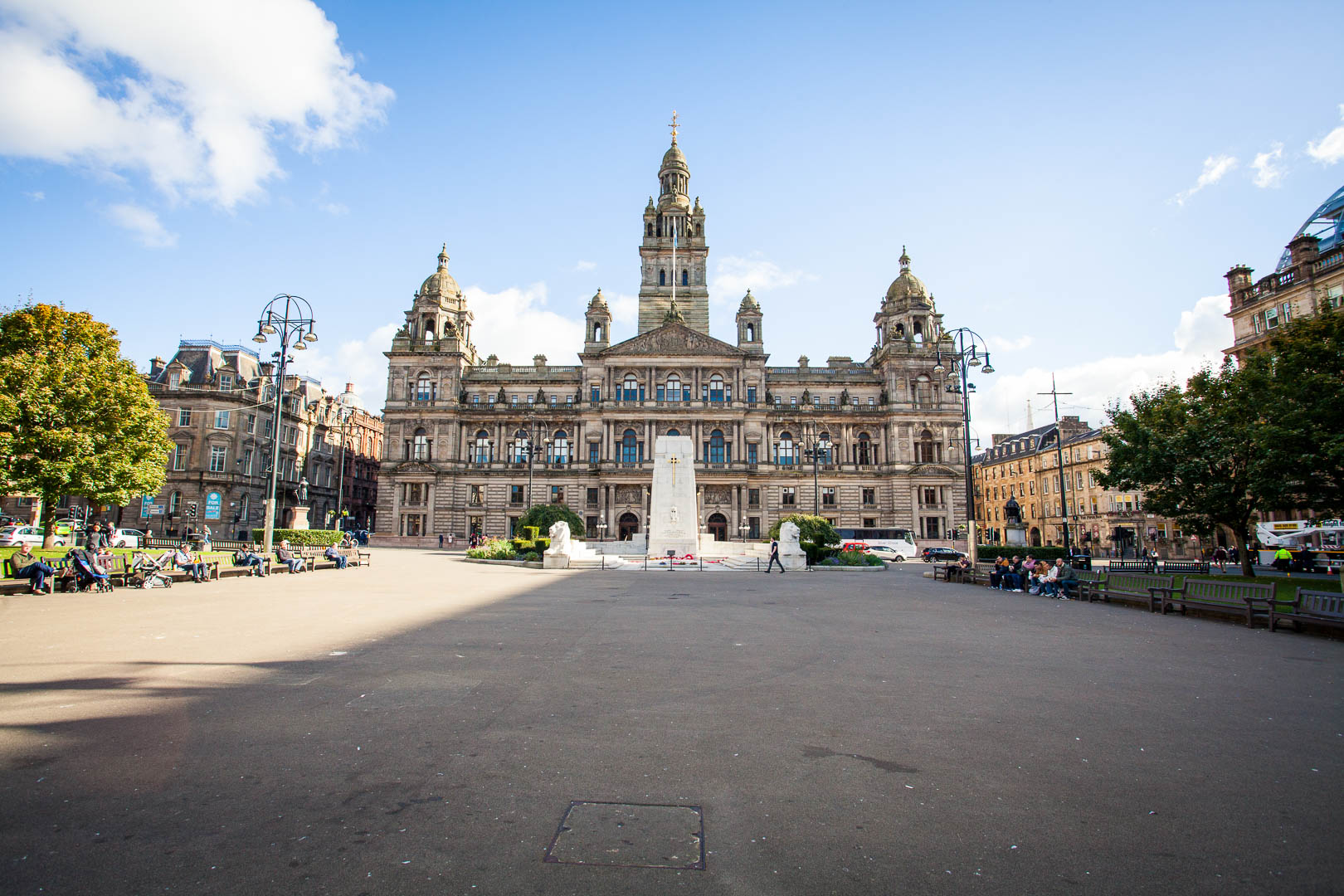 Lighthouse Centre for Architecture and Design
One of my favourite museums in Glasgow and one of the many free things to do in Glasgow is the Lighthouse Centre for Architecture and Design.
Located in a former storage building for the Glasgow Herald, it was the first building built after a design by Glasgow's favourite son, Charles Rennie Mackintosh.
My highlight in the museum is the name-giving tower, which used to hold a giant water tank as a safety measure against fires – you can climb all the way to the top and enjoy some of the best views of Glasgow.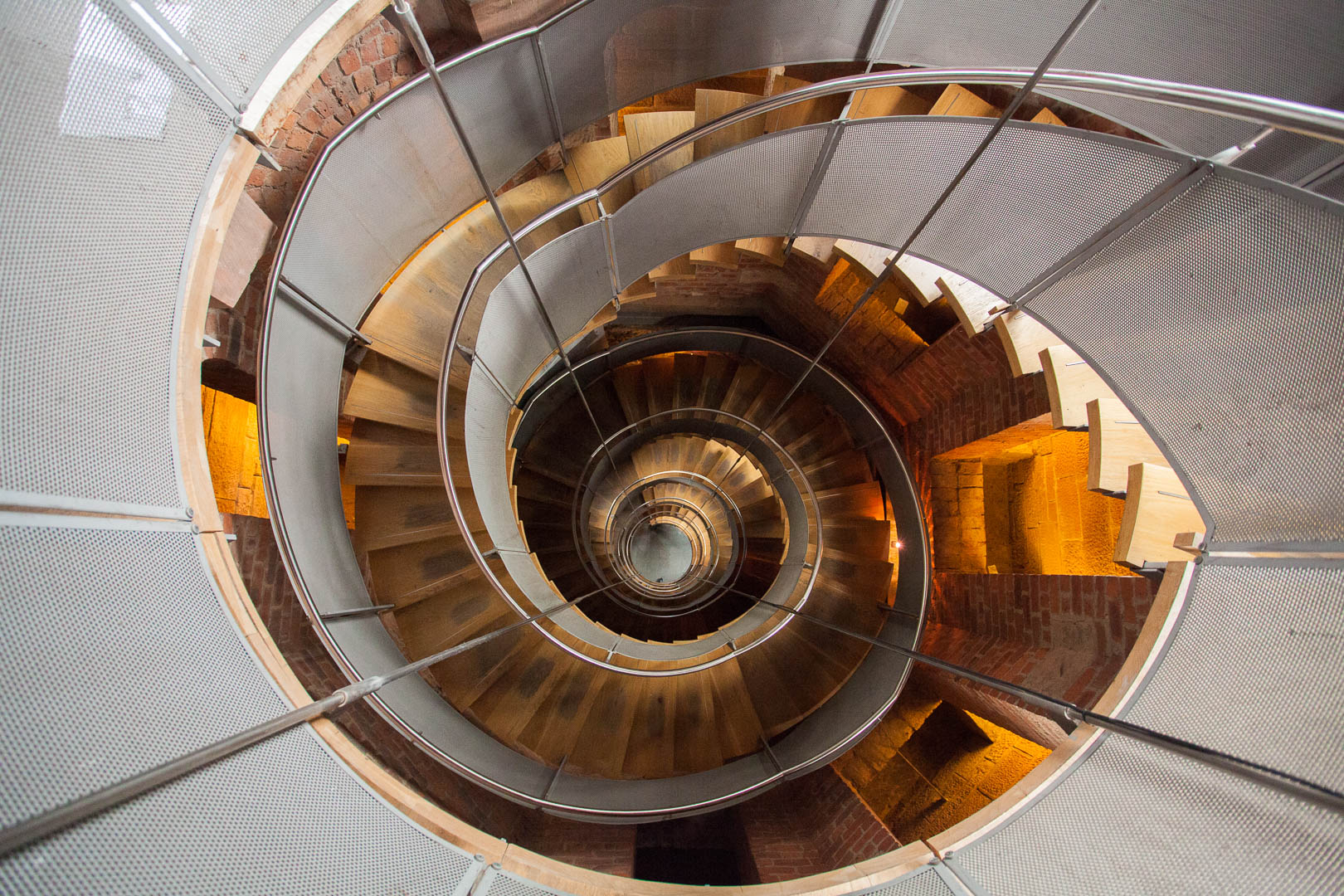 Botanical Gardens
The Botanical Gardens in the West End of Glasgow belong to my favourite places to visit on a rainy day – and let's be honest, those are more frequent than you might like.
There are several beautiful glasshouses in the garden, such as the Victorian Kibble Palace which houses a variation of tree ferns from Australia and New Zealand, but also a collection of carnivorous plants.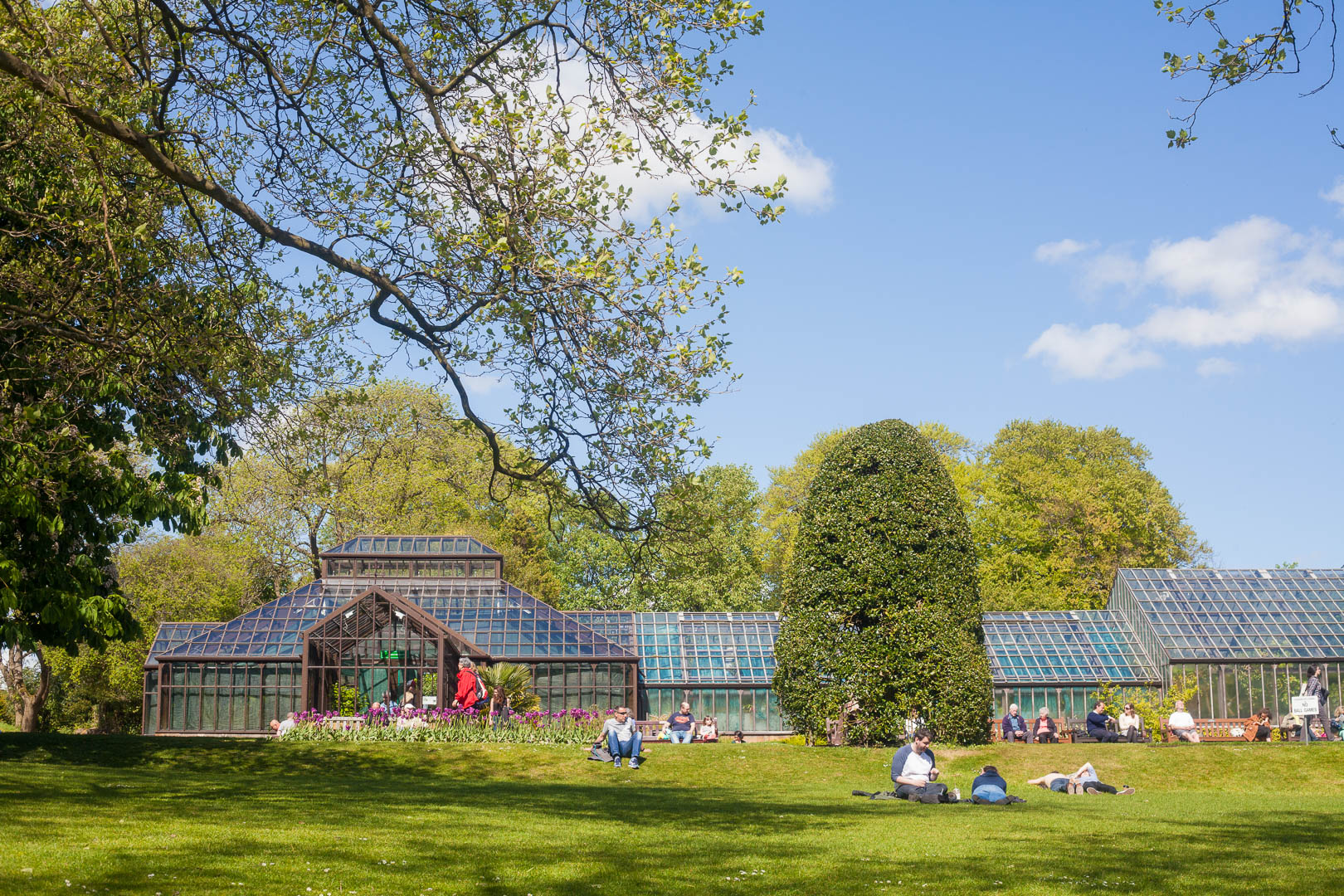 Kelvingrove Museum & Art Gallery
Most museums in Glasgow a free to visit, but the Kelvingrove Museum and Art Gallery must be the most impressive museum among them.
It holds numerous collections covering fine arts, dinosaur skeletons, minerals, antiques and curiosities from around the world.
There is even a Salvador Dali, although at the time of writing (October 2017), the painting is on loan in London.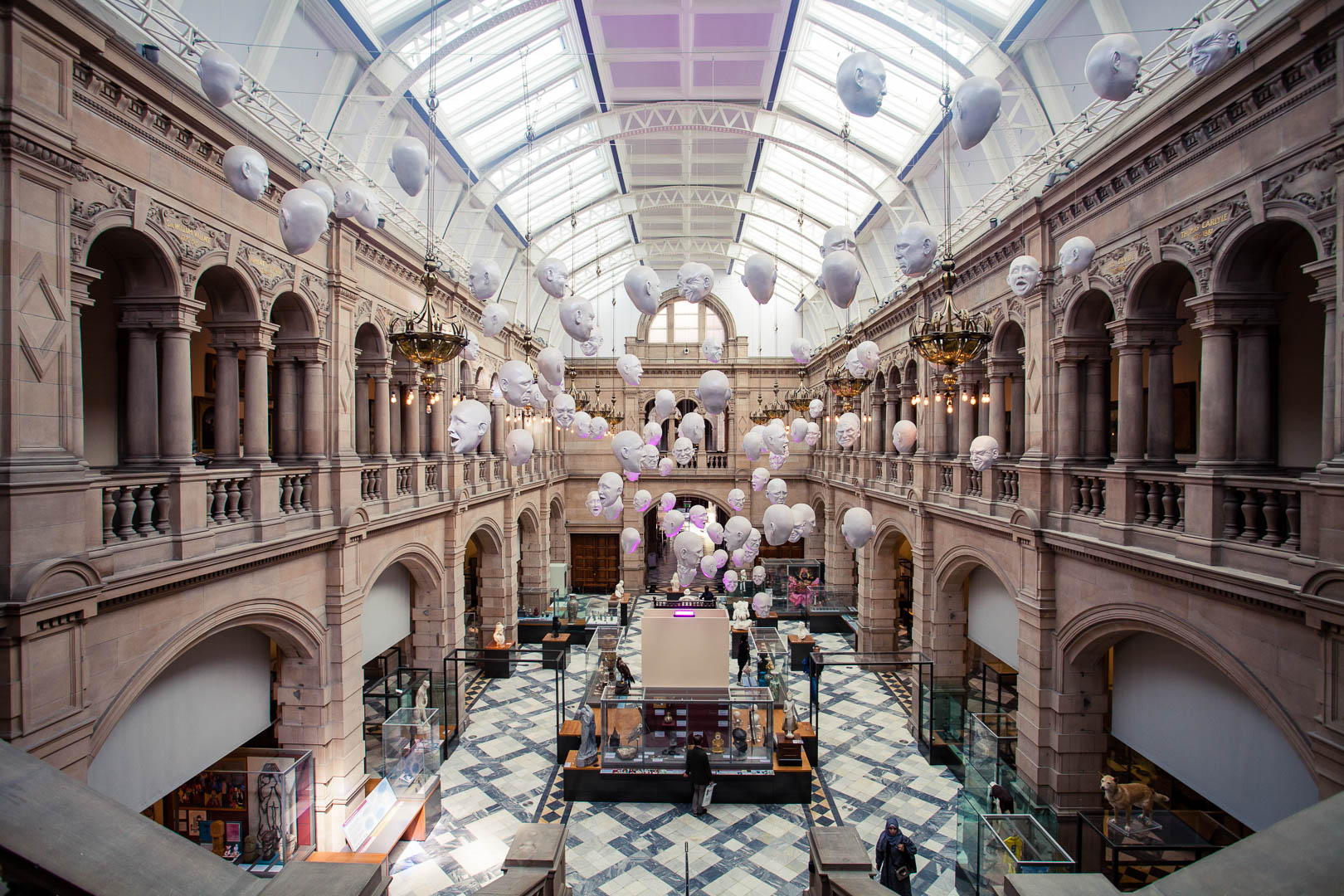 University of Glasgow
Harry Potter fans must visit the University of Glasgow – once you see the cloisters inside the main building's courtyard, you know why! Bring a black cloak and a magic wand to use the photo op to the max!
The University of just a short stroll away from the Kelvingrove Museum, and from the south entrance underneath the Bell Tower you get a stunning view across Glasgow's southside.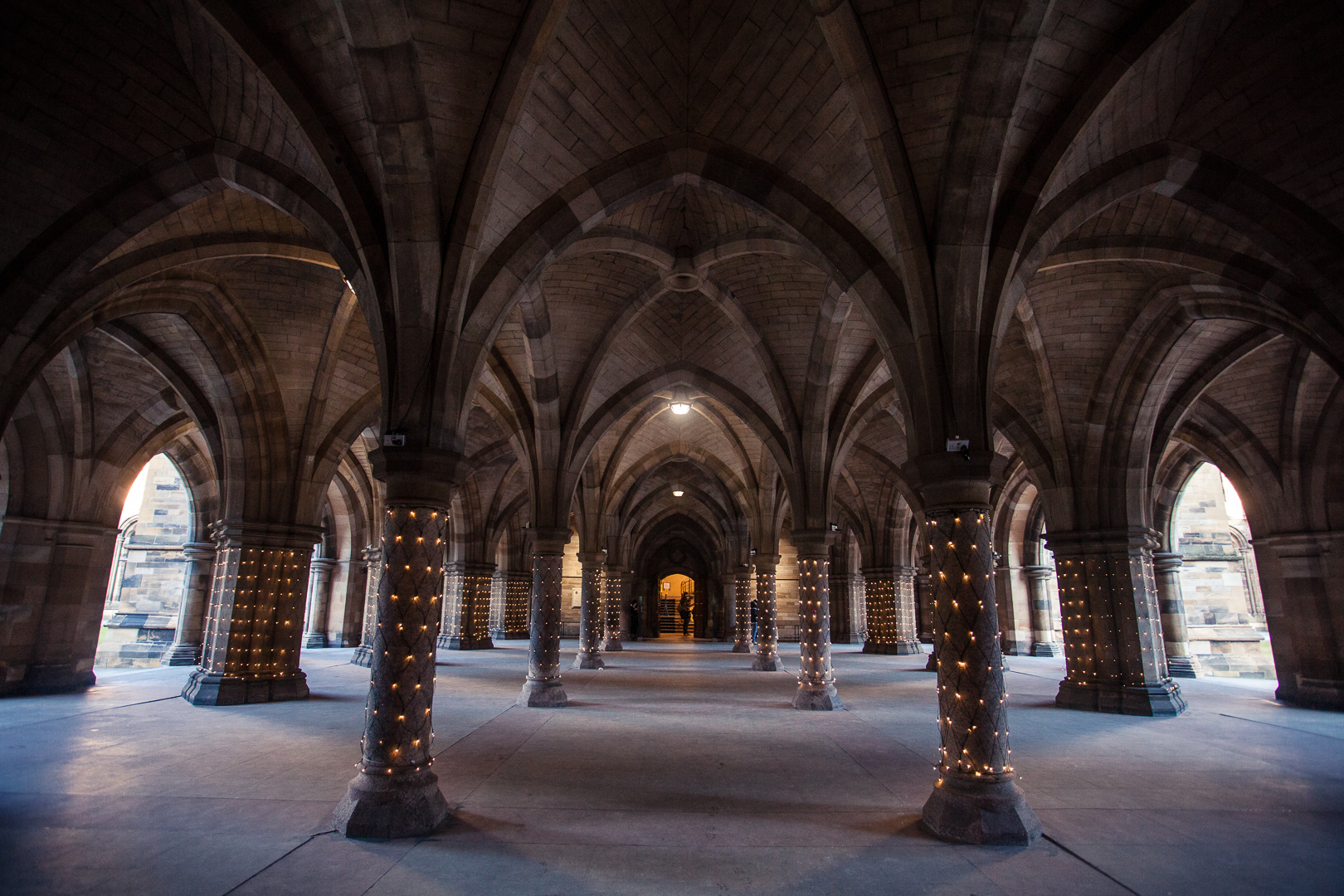 Riverside Museum
Another excellent museum in Glasgow is the Scottish transport museum, also known as Riverside Museum. It was designed by the famous architect Zaha Hadid and overlooks the River Clyde.
The musum holds over 3,000 exhibits covering everything from early motorised vehicles to historical bicycles, massive railways and exhibitions about the various modes of public transport you can find in Glasgow.
Here you can also visit a historical model station of Glasgow's subway, which is the third oldest in the world!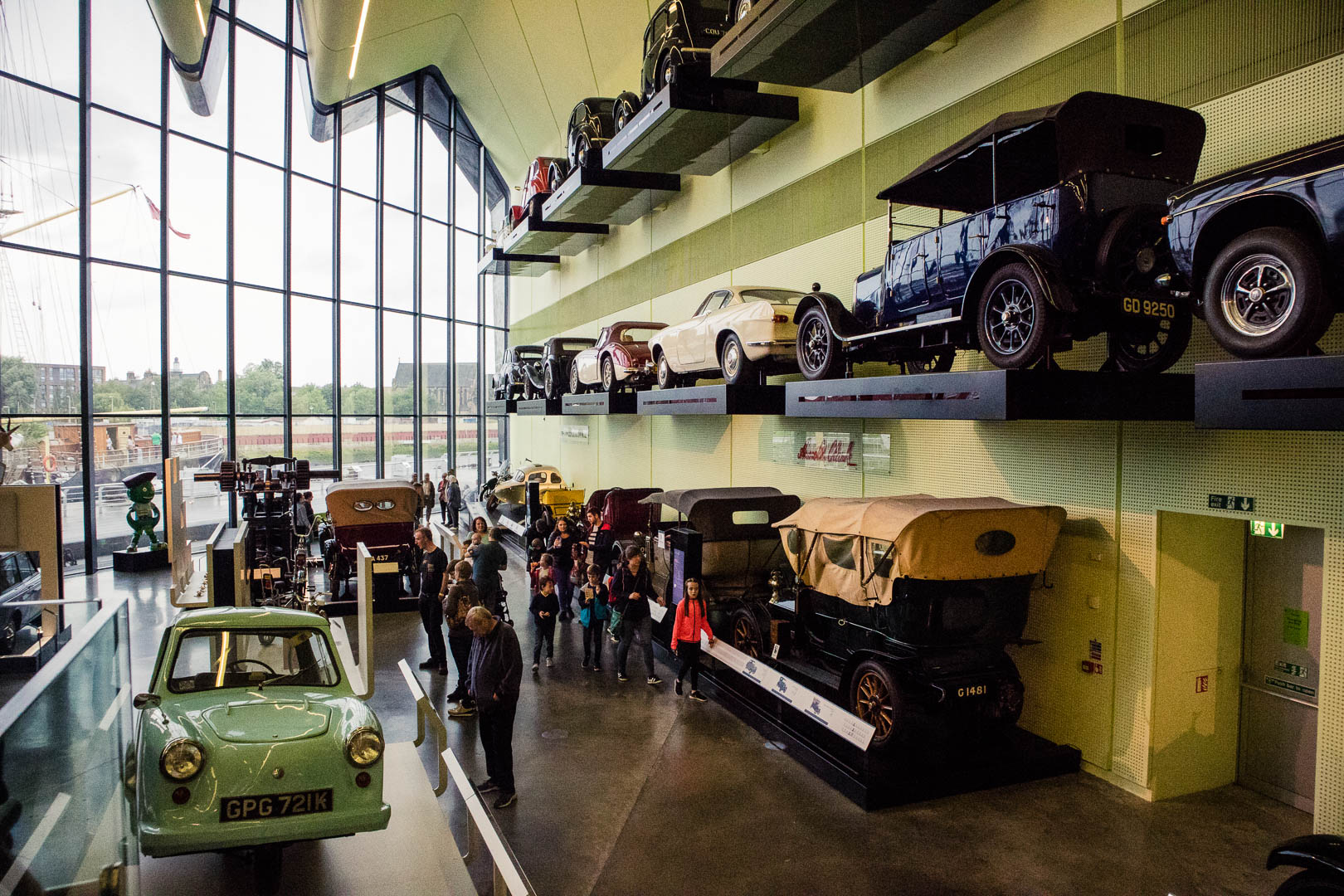 Pollok House
A city trip to Glasgow would not be complete without a detour into Glasgow's southside to visit Pollok House.
The ancestral family home of the Stirling Maxwell families boasts beautiful architecture, paintings by the likes of El Greco, Francisco Goya and Rubens and is surrounded by artistically landscaped gardens.
The house lies in the middle of Pollok Country Park, where you can go for walks and cycle tours, and even see the famous Highland cows from up close.
Glasgow Off the Beaten Path
Glasgow is not just a great sightseeing city – it has a lot more to offer than free museums, gorgeous view points and tourist attractions. To properly experience the city's rich cultural life, you will have to dig a little deeper off the beaten path.
The Barras Market
A real Glasgow institution, the Barras market is an indoor and street weekend market in the East End of the city. While there are now less open stalls than ever, you can still get a taste of the original charm of the market.
Behind the older parts of market, the newly developed BAaD centre for arts and design boasts a variety of studios, shops and a restaurant, while vintage shops in the surrounding courtyards will let your heart beat faster.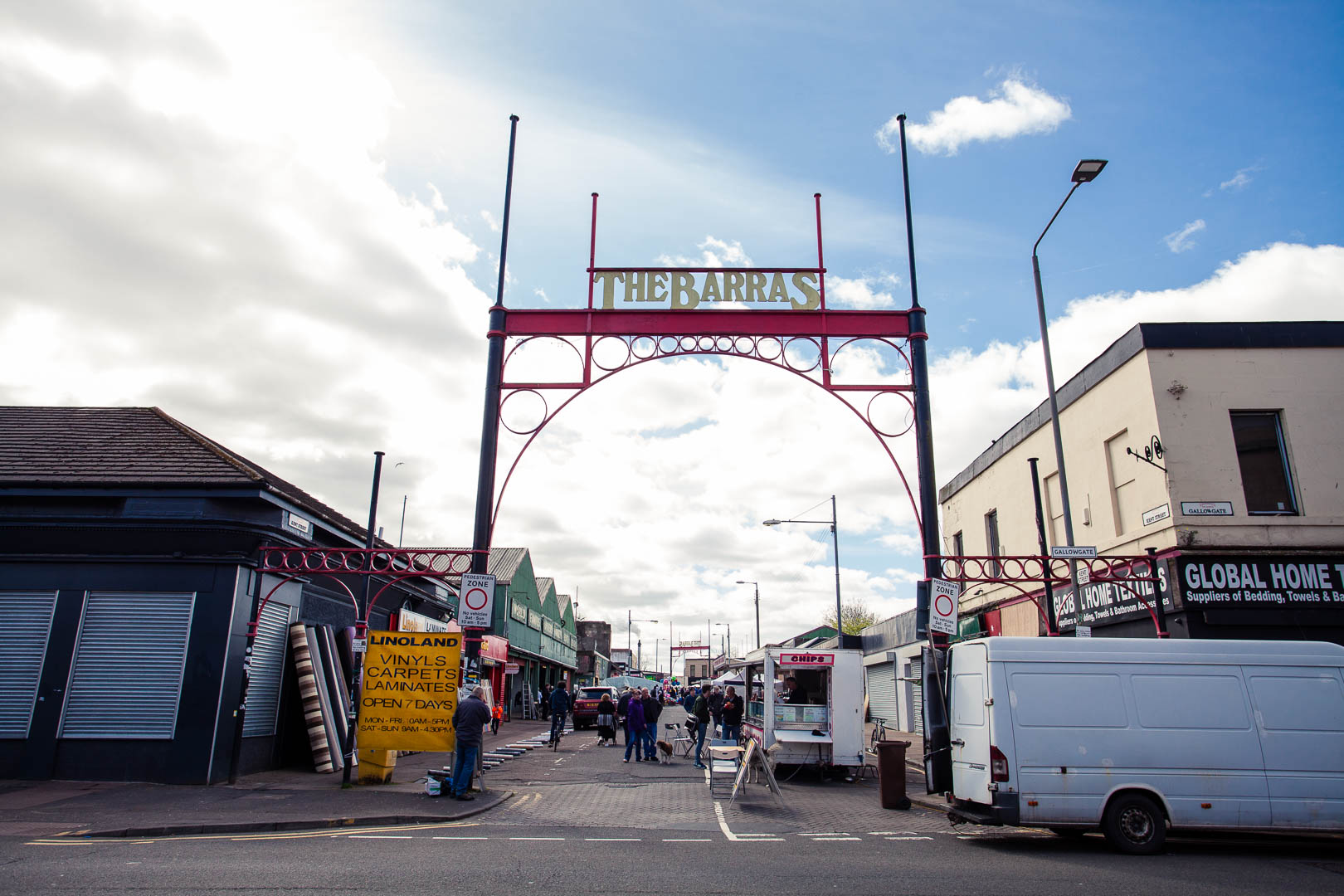 People's Palace
The People's Palace and Winter Gardens is a museum and glasshouse located at Glasgow Green, Glasgow's first ever public park.
The museum is dedicated to telling the story of the people of Glasgow through oral history displays, artifacts and artwork. It's a great place to learn more about the social history of the city.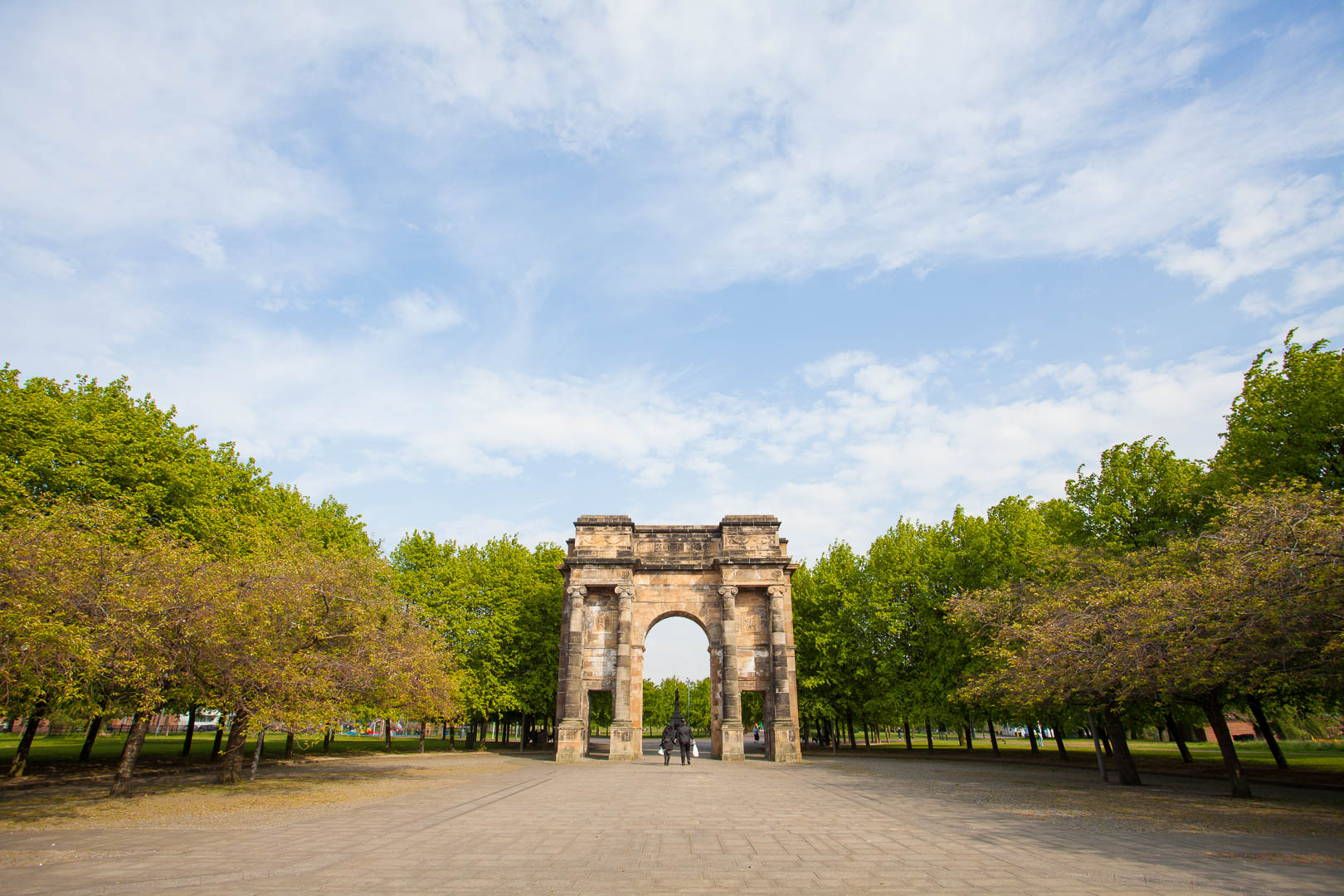 Queen's Park
I might be biased, because I live around the corner, but Queen's Park is by far my favourite park in Glasgow.
Part landscaped Victorian garden, part lush wildlife protection zone, it combines the best elements of all Glasgow parks.
If you come here, definitely make your way up the hill to enjoy the view from the flag pole – on a clear day you can even see snow-capped Ben Lomond in the distance!
Hidden Lane
Glasgow has a long tradition of producing some of the most talented artists of Scotland. Some of them have settled in the Hidden Lane, a lane tucked away in the popular Finnieston area of Glasgow's West End.
Here you can find local designers, artists, jewelry makers and speciality shops. The best day to visit is Saturday, when most of the shops are open at the same time.
Glasgow City Centre Mural Trail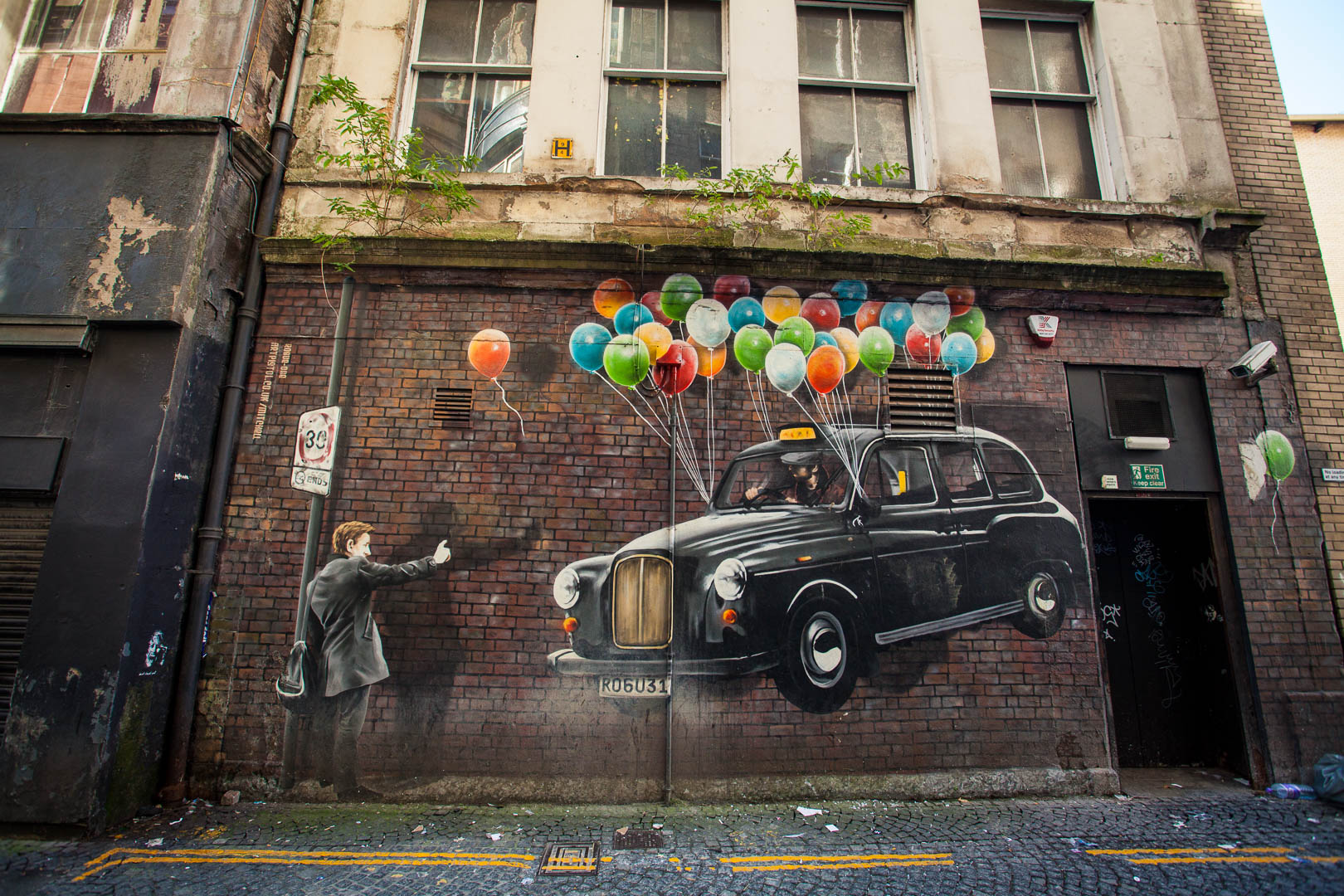 A walk along the City Centre Mural Trail will lead you past some of Glasgow's most beautiful murals by local artists, such as Smug or Rogue One.
Many of the murals represent typical aspects of local culture, such as the modern portrait of the city saint St. Mungo or the latest Billy Connolly murals by St Enoch. You can download a map of the trail here.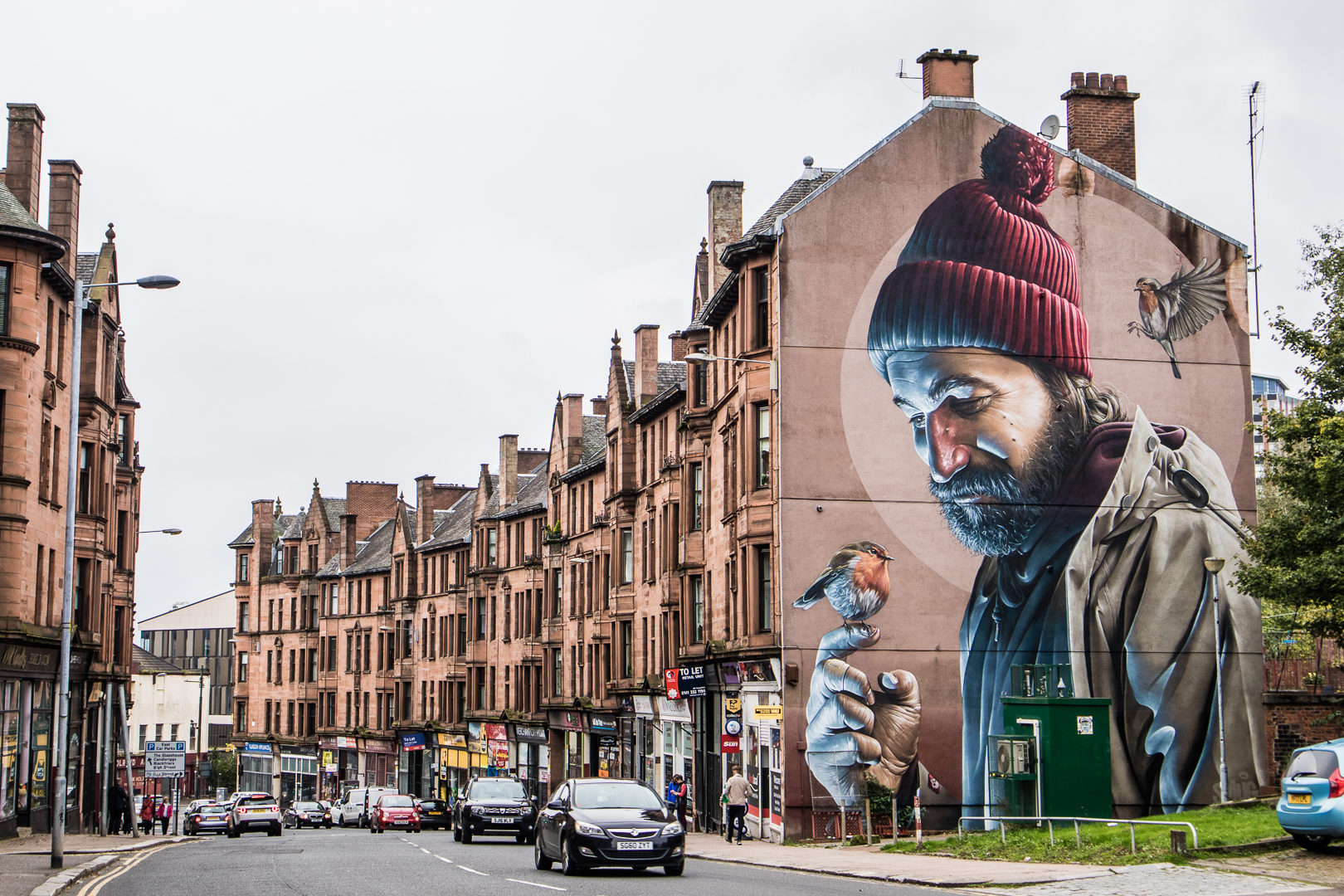 Where to eat in Glasgow
Glasgow is a multicultural city, and as such the food scene is absolutely incredible. You could travel the world through food without ever having to leave Glasgow!
As a vegan, I particularly love the variety of vegan restaurants and vegan-friendly menus the city boasts in all corners. The city has even been named the most vegan-friendly city of the UK! Here are some of my favourite eateries in Glasgow:
Mala Carne in the Southside serves up vegetarian and vegan breakfast and lunch fare – try the tofu club sandwich or the smoked carrot bagel that will rock your taste buds.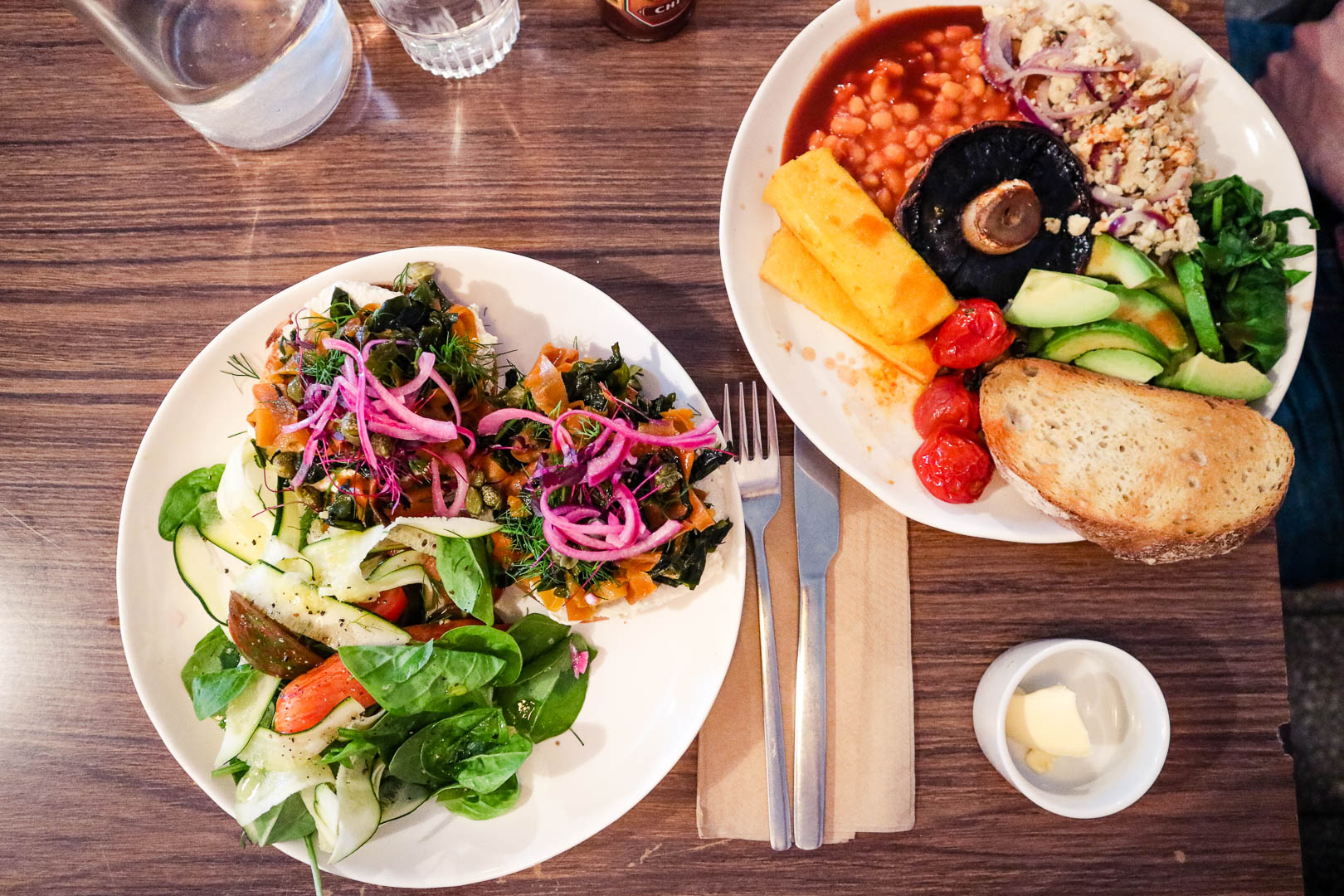 A great alternative for vegan breakfast or lunch in town is a little joint called Picnic, which is 100% vegan.
The Indian cuisine in Glasgow is some of the best Indian food you will find outside of India. My personal favourite is Ranjit's Kitchen, which is a family owned vegetarian restaurant serving up homemade Panjabi cuisine.
You can't book a table, so prepare to wait a little for a table when it's busy!
Hand down the best pizza I've ever had is served at Paesano, a spacious pizza joint in the city centre of Glasgow.
They only use pure Italian ingredients and the pizza dough is super fluffy. Paesano just opened a second branch in Glasgow's West End, so hopefully you will fit it in one way or another.
Some of the trendiest vegan or vegan-friendly eateries in the city centre of Glasgow are actually bar-restaurants, so they are good for a quick bite and a warm-up drink.
Try Mono for comfort food, bloc+ for hot dogs and poutine (also serves non-vegan options) or The Flying Duck for burgers!
Where to stay in Glasgow
There are many hotels in Glasgow to choose from – all the big chains have a branch here, but there are also some great independent hotels. Check out this selection of Glasgow hotels and hostels:
SYHA Glasgow £: A high-standard hostel in a great location near Kelvingrove Park and the University of Glasgow. The hostel lies in walking distance to the main attractions of the West End, but also the City Centre.
It lies up on a south-facing hill, and the views are gorgeous.
The Alfred ££: A quirky independent hotel in the West End of Glasgow, which is filled with antiques and artifacts that were carefully selected by its owners.
The location is perfect for exploring the West End, but the city centre is just a brief bus or subway ride away.
CitizenM ££: A boutique hotel in Glasgow's city centre with modern box rooms with a massive bed, mood lights and a little bathroom. Staying here is a bit like a trip to the future!
The staff is excellent, whether they help you navigate the city or serve up a delicious cocktail at night.
Dakota Deluxe £££: A luxurious city centre hotel with generous rooms and the softest beds ever.
Ideally situated to explore the city centre of Glasgow and its nightlife, this is the kind of hotel you want to treat yourself to a special occasion!
AirBnB £-£££: Finally, there is AirBnB. If you prefer having a whole place to yourself or staying with locals, try to look for a place in one of the following areas: Finnieston, Hillhead, Woodlands, Merchant City, Dennistoun or nearby Queen's Park.
More Travel Tips for Glasgow
Glasgow is a very walkable city, but you better bring some comfy shoes if you want to see it all! Public transport in Glasgow is a bit confusing to figure out at first, but with a few tricks, you should manage just fine.
Use Google maps to navigate the city busses; have the exact change on you for city busses – unfortunately different bus companies charge different amounts, but the most common ones are First buses and they charge £2.20 for a single ticket; take the trains to get to the Southside and East End, as the tickets are cheaper.
Many pubs have free live music on stage – both during the week and on weekends. Check what's on in the Glasgow Gig Guide, which you can pick up for free at local venues or online here.
Some of my favourite venues for free live music in Glasgow are Blackfriars, MacSorleys, Maggie Mays or the Butterfly & the Pig.
It is very easy to meet locals in Glasgow – just go to a pub and wait a little; someone will start talking to you! The Glaswegian accent might not be the easiest to understand, so if you struggle ask locals to slow down or repeat what they said.
There is free WiFi available Glasgow – but not just in cafes and bars. 'GlasgowCC WiFi' provides free connection in the city centre, but you can also connect for free on most buses, some train stations and all subway stations.
For more local tips for Glasgow check out my 50 Travel Tips for Glasgow here.
As you can tell from this complete local's city guide to Glasgow, there is more to the city than meets the eye. A city trip to Glasgow will be spiked with plenty of culture, great food, breathtaking views and a lot of turbulent history.
Whether you only have a weekend, or plan to visit more places around Scotland, Glasgow should definitely go onto your Scotland bucket list!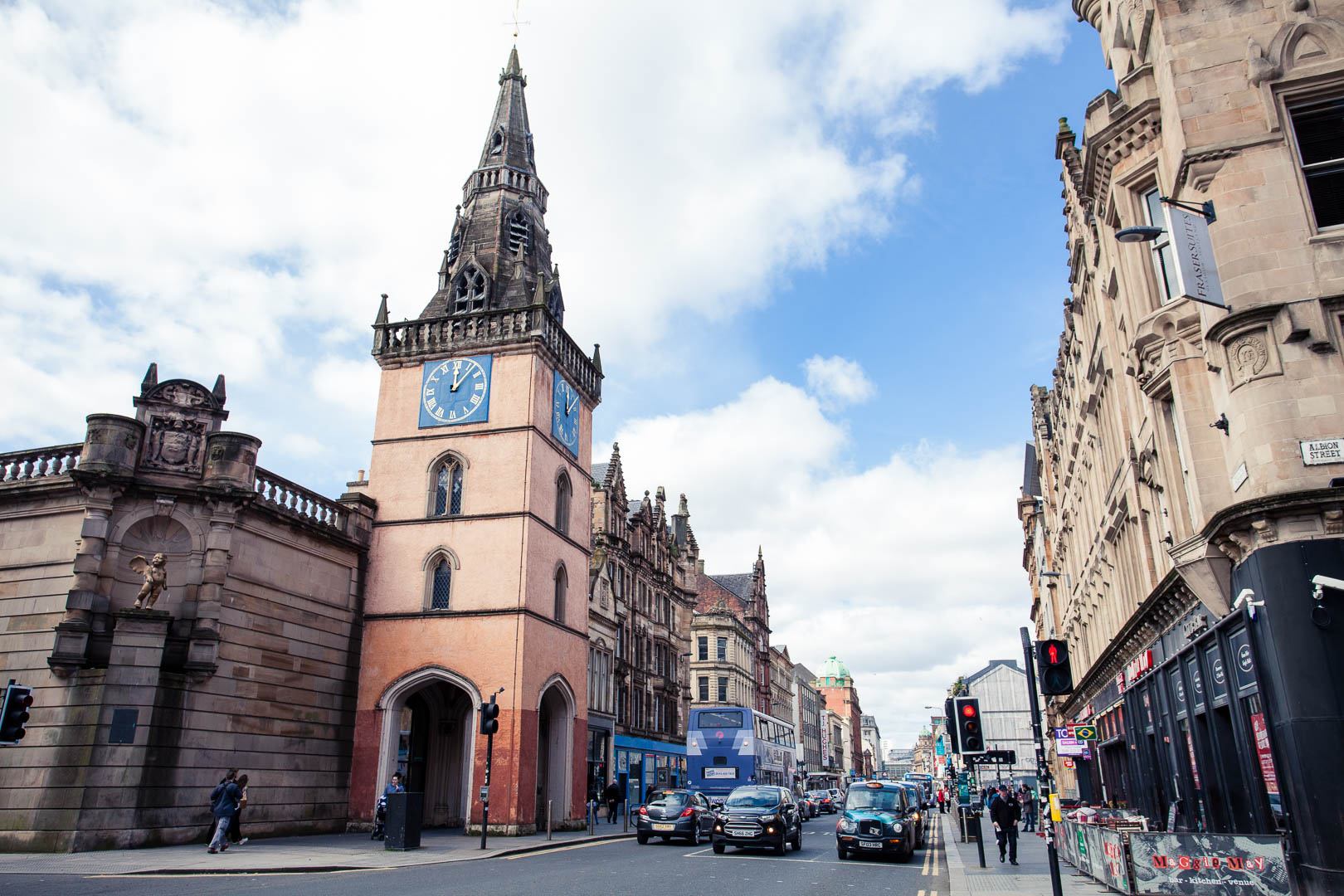 ***
Guest post by Kathi Kamleitner.
Originally from Austria, Kathi settled in Glasgow in 2013 and has since shared her favourite hangouts and secret spots in Glasgow and Scotland beyond on her blog Watch Me See. Since September 2017 she offers private city tours with a local perspective. For more Scotland updates, you can follow her on Facebook, Instagram and Twitter.
All the photos in this article were taken and belong to Kathi.