Selje, Norway is a true gem to discover. This local's guide to Selje, Norway invites you to discover an off the beaten path small town with a gorgeous beach, splendid landscape, and that special atmosphere of a less touristy place. Find out the top attractions, where to eat and stay, and tips for Selje from Maria from both-paths.com. This guide is part of the free travel guides series on this blog.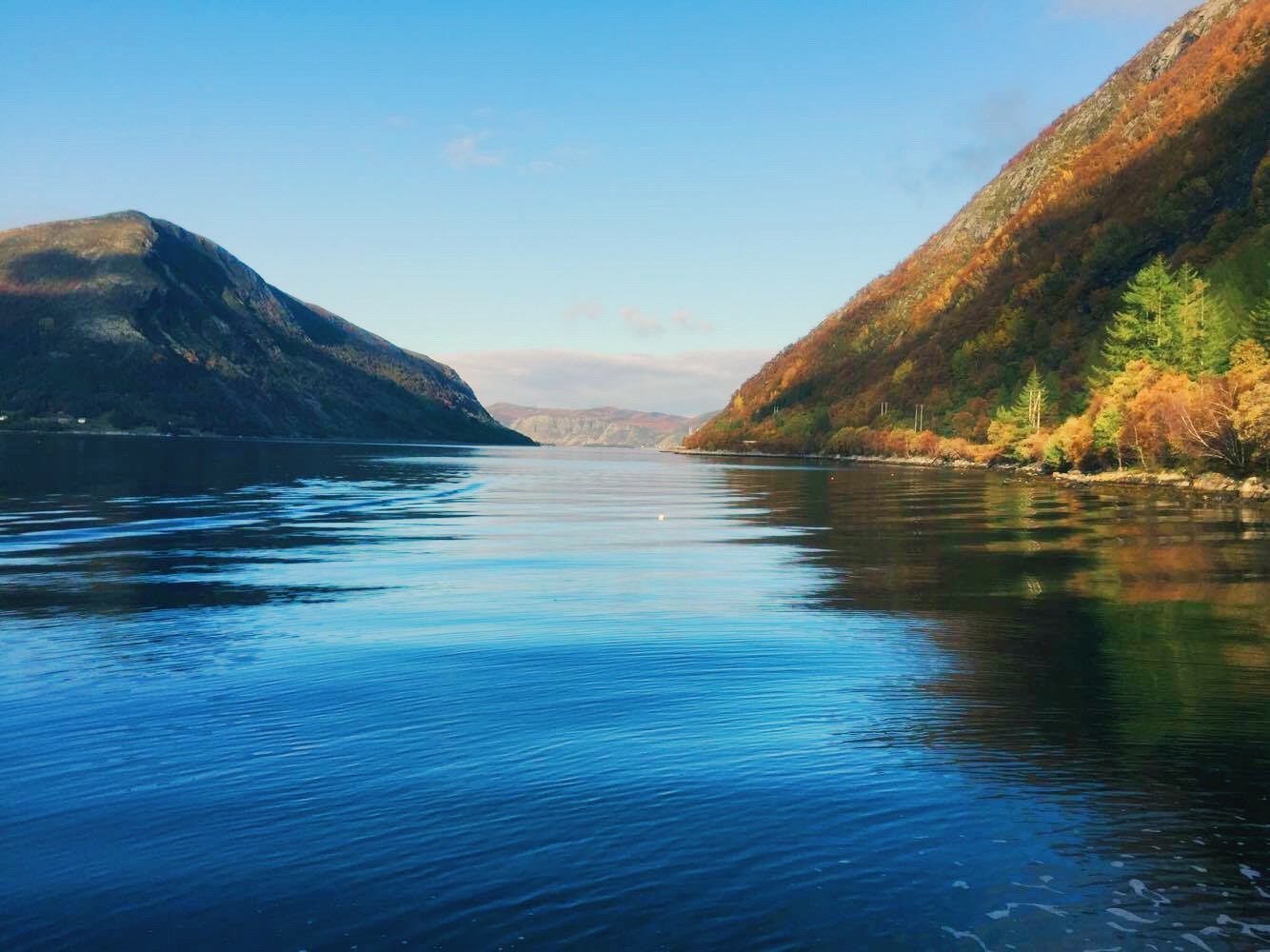 A local's guide to Selje, Norway
On the west coast of Norway lies the hidden treasure Selje. It is not taken over by "the tourist industry" and you get an authentic small town feeling. Selje is within short distance of spectacular hiking trails, fishing spots and so much more. It is a small town with less than 700 inhabitants. While the town is small, it is amazing and perfect for tourists. It gives you a break from the big city and has tons of options of what to see and do. Selje is also the location of the legend of St. Sunniva.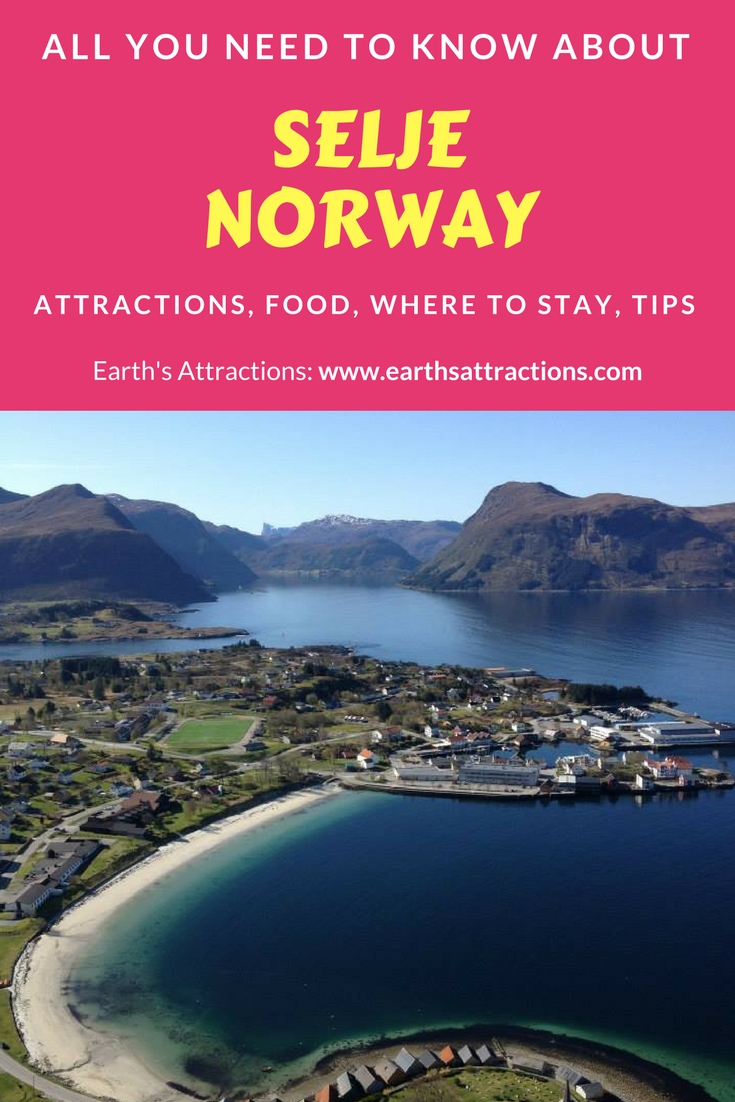 Top Attractions in Selje
Selje beach is a white sandy beach. Beaches like this is not often found in Norway and it makes you feel like you are in a tropical paradise. The beach is gorgeous, with a beautiful white wooden church and traditional boat houses in the end.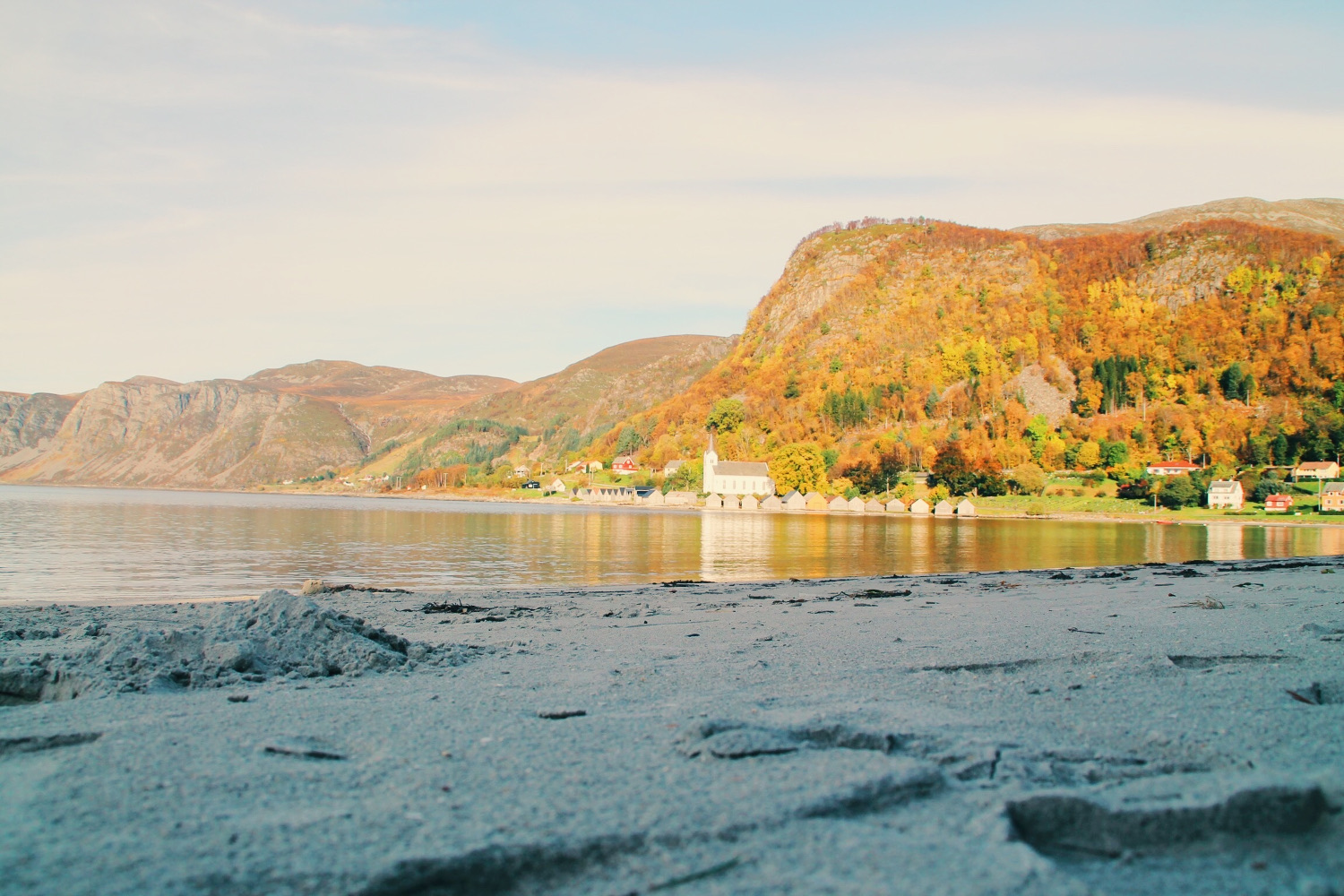 Hoddevik and Ervik are must-visits when traveling to Selje. These are two of the most popular surf spots in Norway, and they are also extremely beautiful. Surrounded by steep mountains, and the drive there is just breathtaking.
While in Selje you should hike "Risnakken" it is only a 20 minute hike, but the view is out of this world. You can see the whole town, the beach and the surrounding islands. There are newly built stairs the whole way up, which makes the hike relatively easy.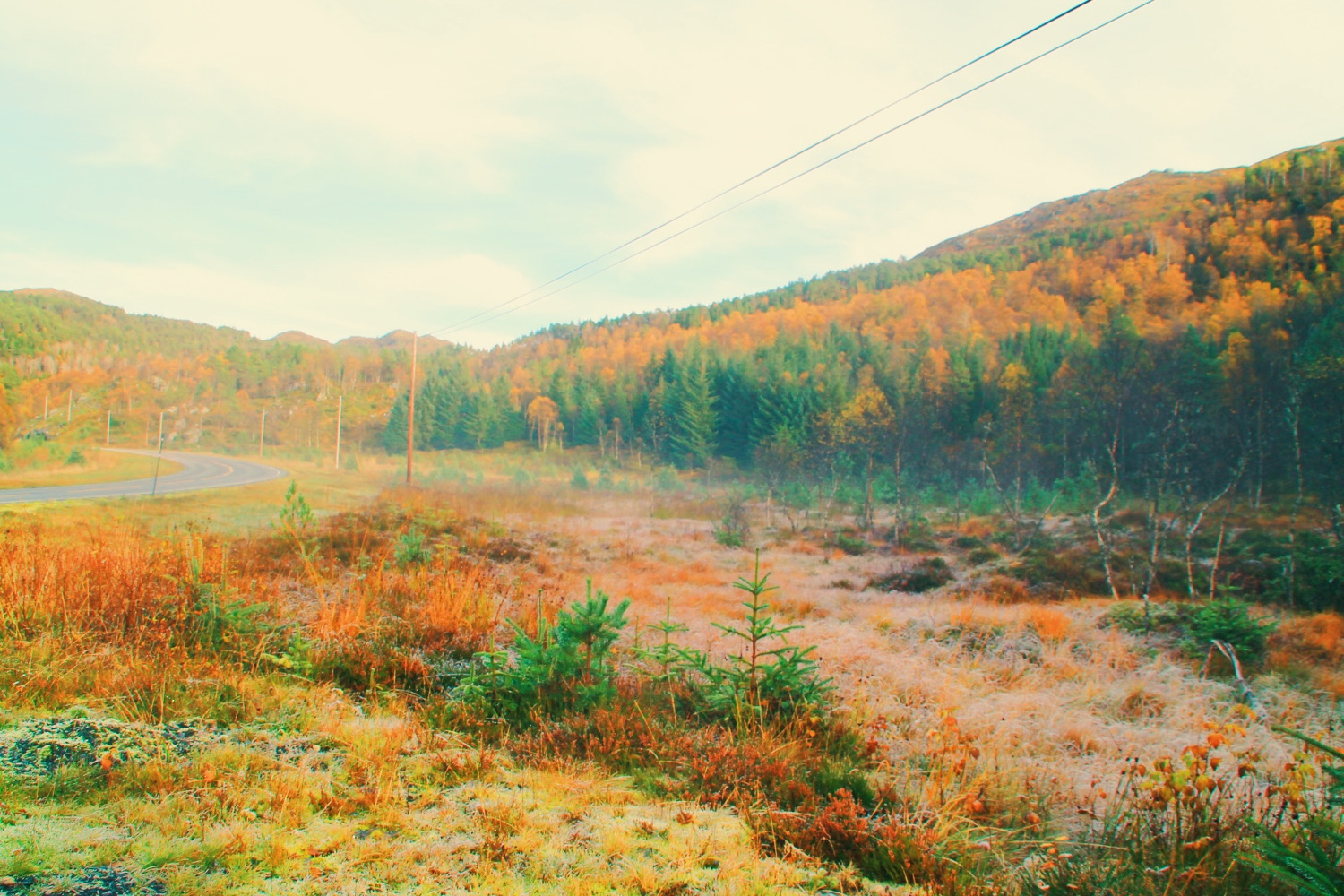 The island right outside of Selje is called Selja and it is the home to the legend of Saint Sunniva. Legend says she was a kings daughter from England who was supposed to marry a heathen. She and her helpers ran away and ended up on Selja island. Long story short, they got into trouble with the locals and when they came to get her she hid in a cave and prayed to God. God then heard their prayers and the cave collapsed in on them. A monastery was built in her honor, and the ruins are still there. You can also walk up into the cave, and there is "holy" well.
Selje Off the Beaten Path
All of Selje is off the beaten path. While it is beautiful and filled with amazing tourist spots it is not filled with tourists. Most people you meet will be locals. Selje is a hidden treasure in Norway.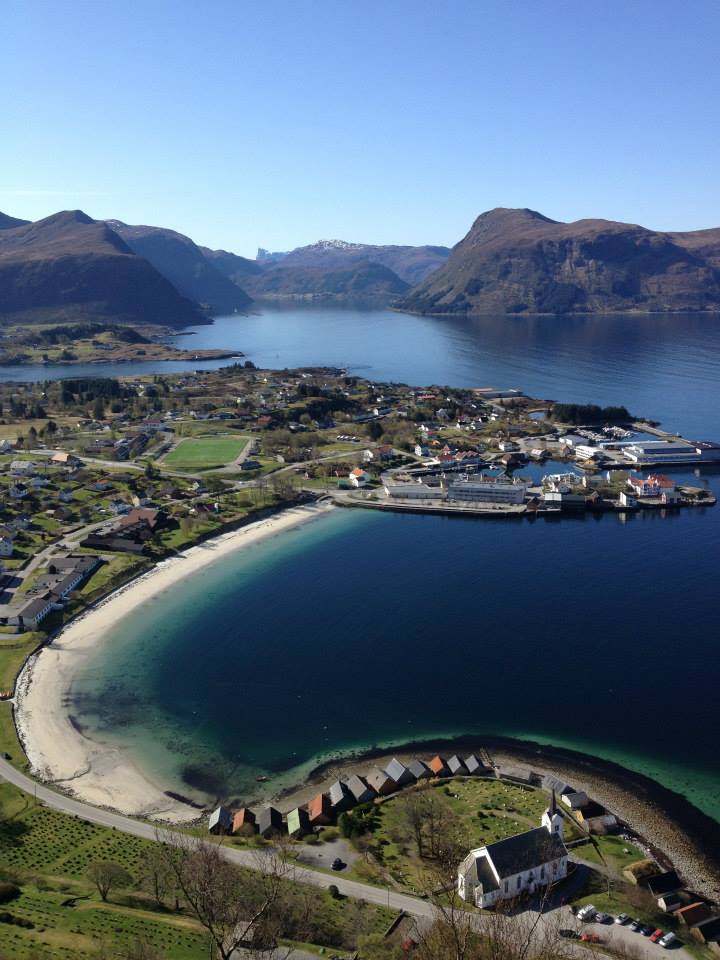 Where to Eat in Selje
As Selje is so small the options are limited. You have a café, a "restaurant" and a gas station where you can buy fast food. The café and the restaurant both have great options for Norwegian food. The café is located at one of the places to stay "Doktorgåren" and the restaurant "Åheimsbuda" is also a bar/club at night. Åheimbuda is located in the center of Selje, with a outside area overlooking the ocean.
Where to Stay in Selje
In Selje on of the most popular options of where to stay is the camping site. You have the option to bring your own caravan, tent or you can rent a great cabin. The campsite is perfectly located and surrounded by beautiful nature.
The other popular option is Doktorgården, it has four guestrooms as well as a shop, café and art gallery. It is in the centre of town and great if you want a bit more luxury than a campsite can offer.
Tips for Selje
Be prepared for any weather. Wind, rain, snow and sun can all happen in the same day. The weather can be amazing to watch, just make sure you bring the right clothes.
You should know that this is a very small town, you should not expect big city "luxuries". There are limited options for where to stay, where to eat and how to get around. However the small town charm is the best.
Selje is one of the most beautiful places I know and I still return with every chance I get. The nature will never stop amazing me. Selje is a hidden secret that deserves a spot on everyone's bucket list.
About the author
Chandré and Maria met while Maria was traveling in South Africa. They fell in love through traveling, and they now run their blog both-paths.com together. Both-Paths is a blog that want to prove that traveling is for everyone. Right now they are exploring Maria's home country, Norway. It is the fifth country they have traveled together since they met six months ago. Follow them on Facebook, instagram, and Twitter too.