Portugal's capital, Lisbon, is a very famous European city. As it is an old city, it is a perfect destination for architecture lovers. The numerous attractions, cafes, and the mix of old and new make it a great place for everyone.
Here is a Lisbon travel guide written by a traveler: Julianna Barnaby from The Discoveries Of. This complete guide to Lisbon, Portugal includes the top attractions, off the beaten path places to see, restaurants, accommodation options, and tips and it is part of the free travel guides series on this blog.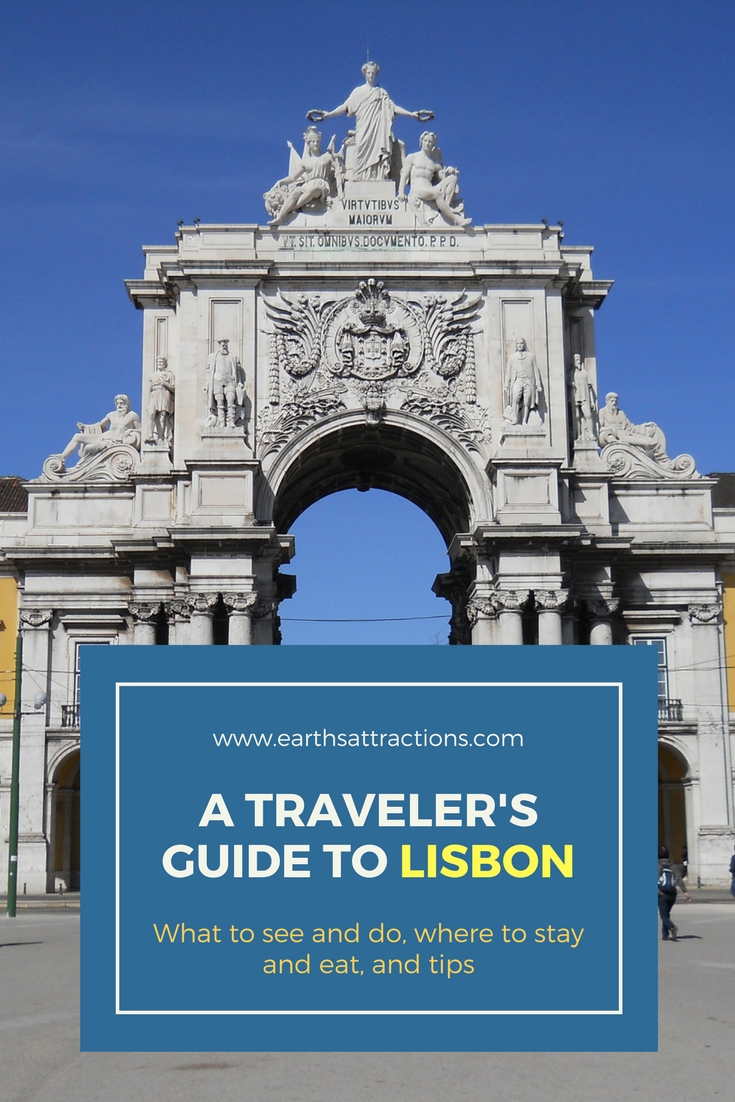 Lisbon is the capital and also the largest city in Portugal, home to approximately 550,000 people. It dates as far back as 1200 BC, making it the oldest city in Western Europe, and is known as 'the city of seven hills', as it was built upon seven hills.
While Lisbon is home to multitude of historical buildings, some dating back almost 1000 years, it is also mixed with a plentitude of modern street art and eclectic cafes and restaurants.
There is no place quite like it. Make your next trip to Lisbon; you won't be disappointed.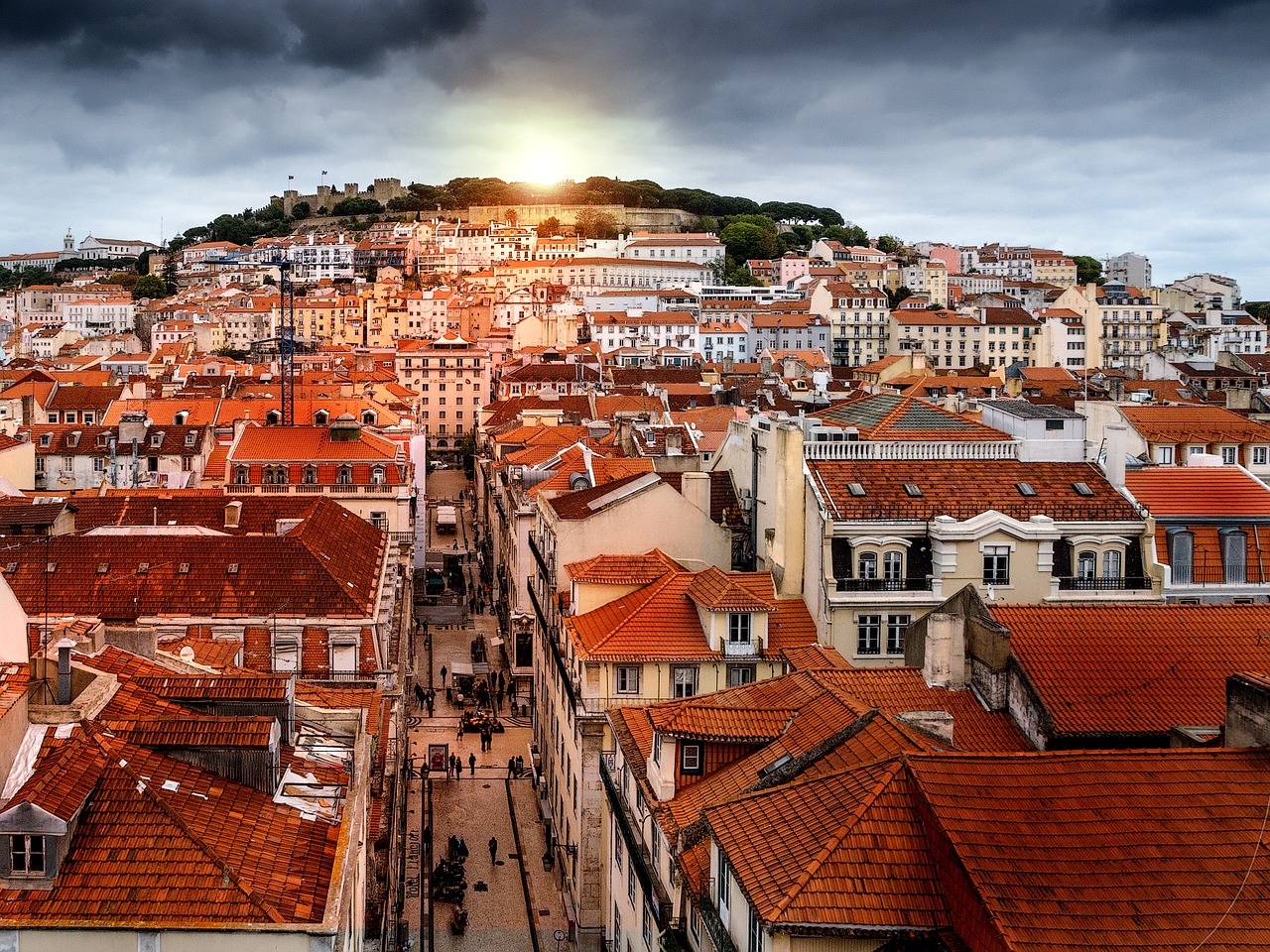 Lisbon Travel Guide
Top Attractions in Lisbon
The Jeronimos Monastery – The opulent 500 year old former monastery of the order of Saint Jerome. The renaissance-style building was classified a UNESCO World Heritage Site in 1983.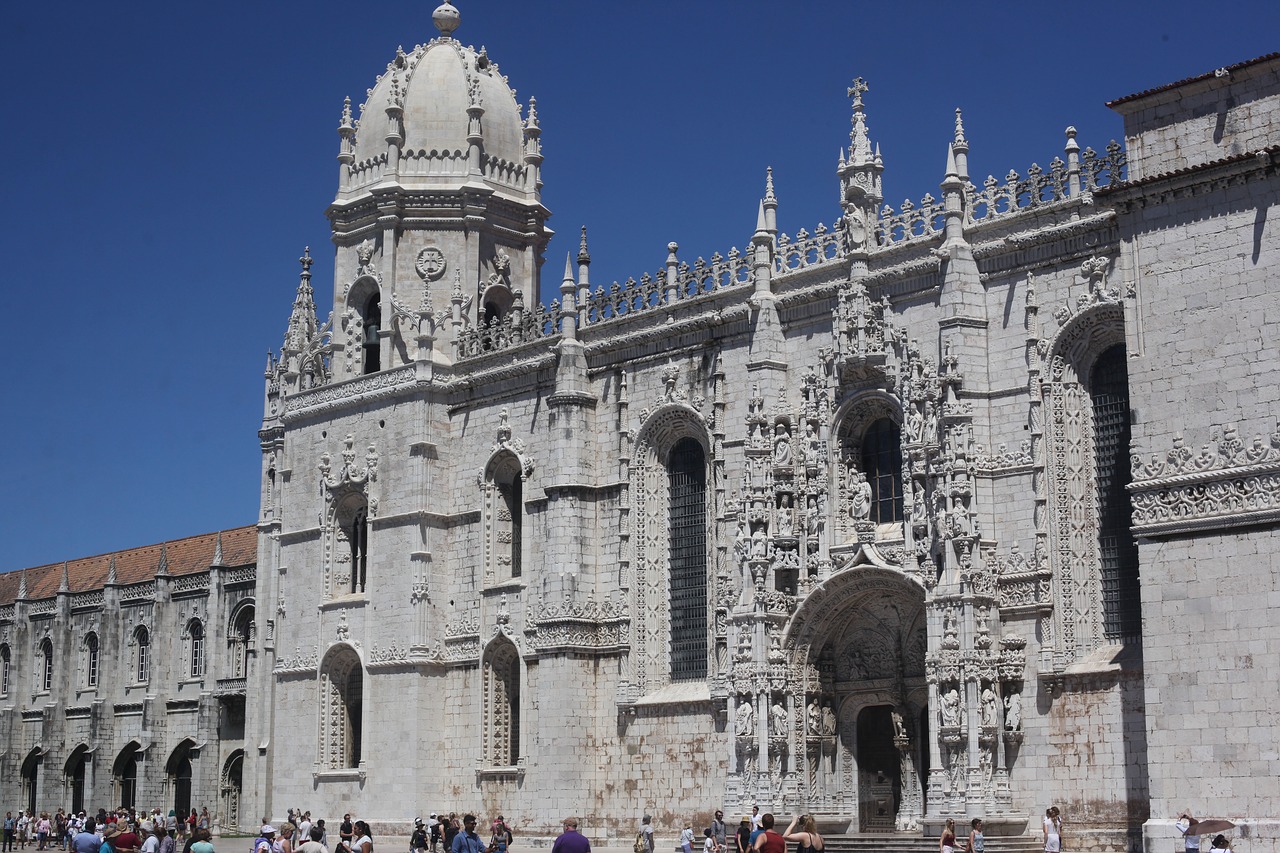 The Monument to the Discoveries – Located on the Bank of the Tagus River estuary, the Monument to the Discoveries was built in 1940 to celebrate explorers' achievements during the Age of Discoveries and the creation of the Portuguese Empire.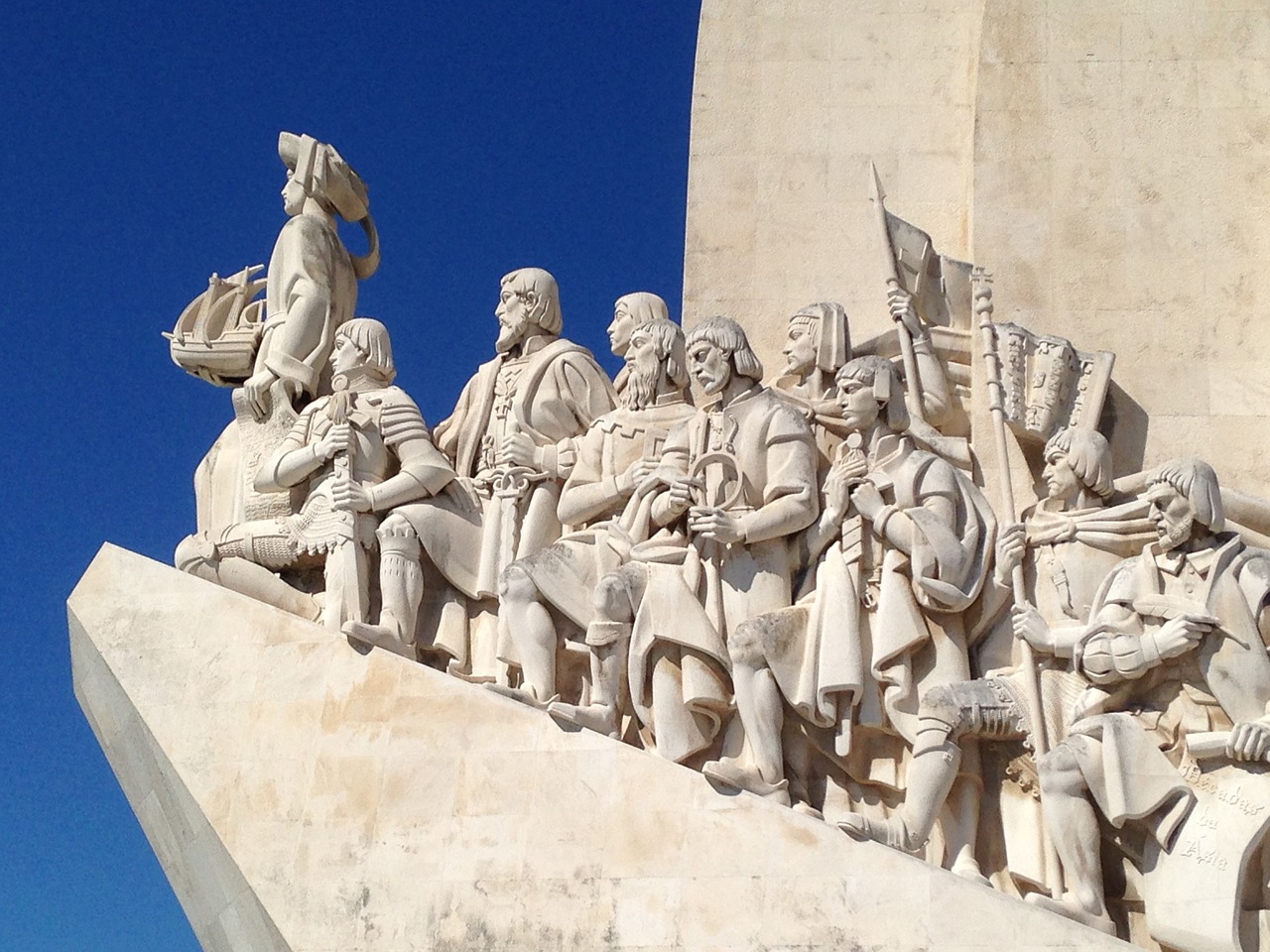 Belem Tower – A fortified tower built in 1519, famed for the key role that it played in the Age of Discoveries in the Portuguese maritime discoveries.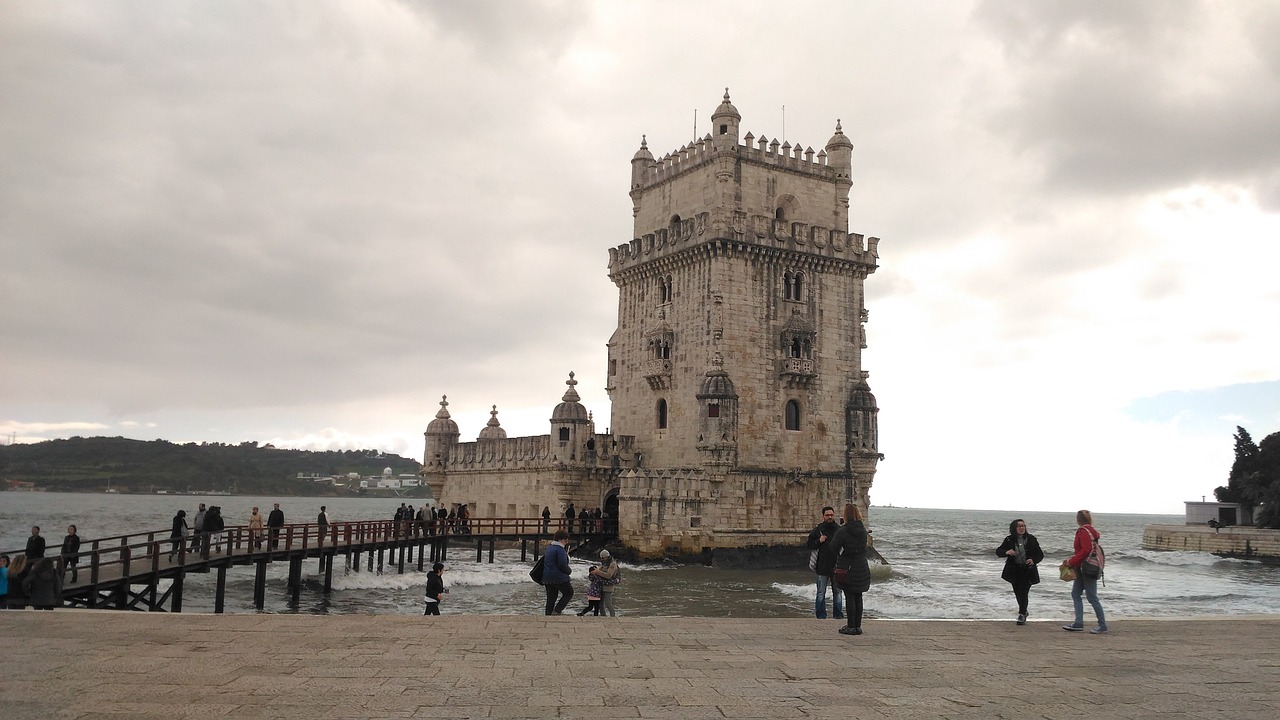 LX Factory – Once a strip of factory buildings, LX Factory is now home to creative restaurants, cafes and artwork. It may just be the coolest place in Lisbon!
São Jorge Castle – One of the oldest buildings in Lisbon, with fortifications dating back to the 2nd Century, the Moorish Castle is one of the most popular tourist destinations.
Visited both for its history and location, the Lisbon Castle provides panoramic views, sitting on the highest hilltop in Lisbon.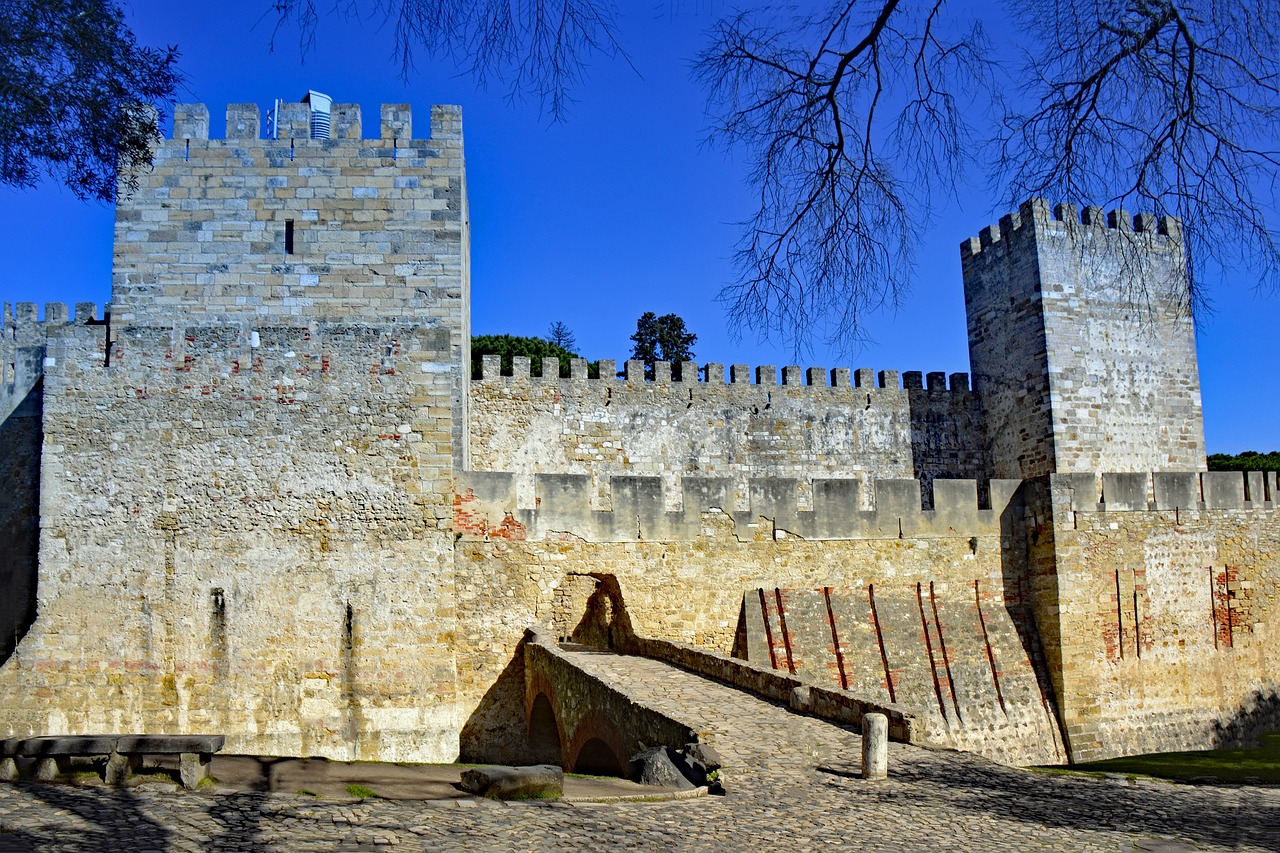 Lisbon Cathedral – First built in 1147, the Lisbon Cathedral is the oldest Church in the city. With its grand exterior and Romanesque-style, tourists are attracted far and wide.
Miradouro de Senhora do Mont – Located in a churchyard, the Miradouro de Senhora do Mont is the highest point in the city, overlooking all of Lisbon.
Rua Augusta Arch – Built in 1755 to commemorate the city's reconstruction after the earthquake that year, this elaborate arch has great historical presence, and also now allows visitors to walk to the top for a different view of Lisbon.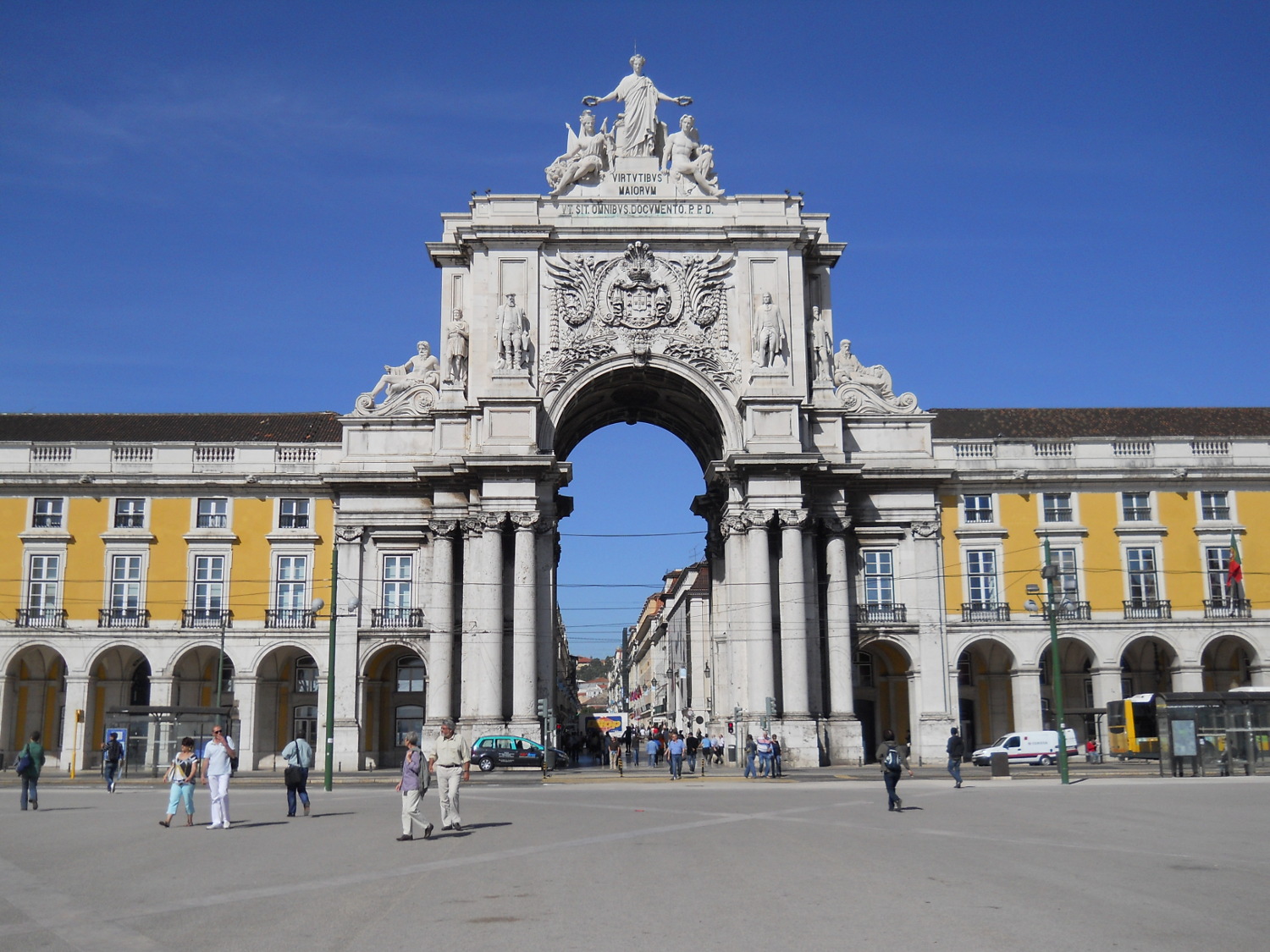 Lisbon Off the Beaten Path
Jardim Botânico da Ajuda – Founded in 1768, Lisbon's beautiful Botanical Gardens are home to fountains, statues, trees and species, all from Portugal's former colonies.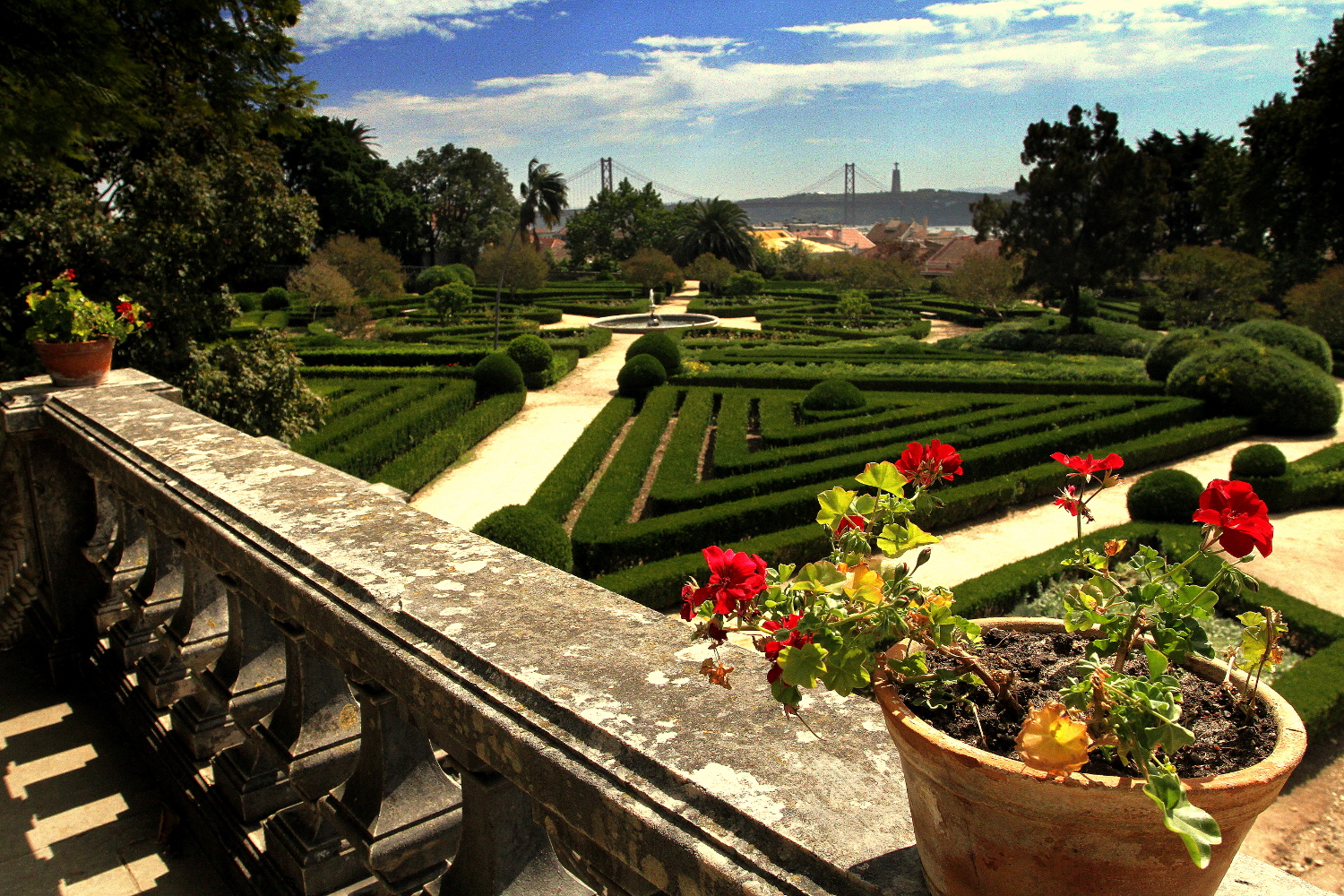 Palace of the Marquises of Fronteira – Built in 1971 near the quiet Monsanto Forest Park, this palace remains one of the most beautiful houses in the city, with 17th and 18th century designed interior. However, this house is still family-owned property, so it's only available to visit in the morning!
The Doll Hospital – The Doll Hospital, repairing toys since 1830, has a small museum on its top floor that showcases all sorts of dolls parts – limbs, heads and even an operation table. Some may find this creepy, but there's nothing else like it!
Livraria Bertrand Chiado – Recognised in 2011 as the world's oldest bookshop still in operation, this beautiful shop has several places where visitors can read, or just go to marvel at the collection of books!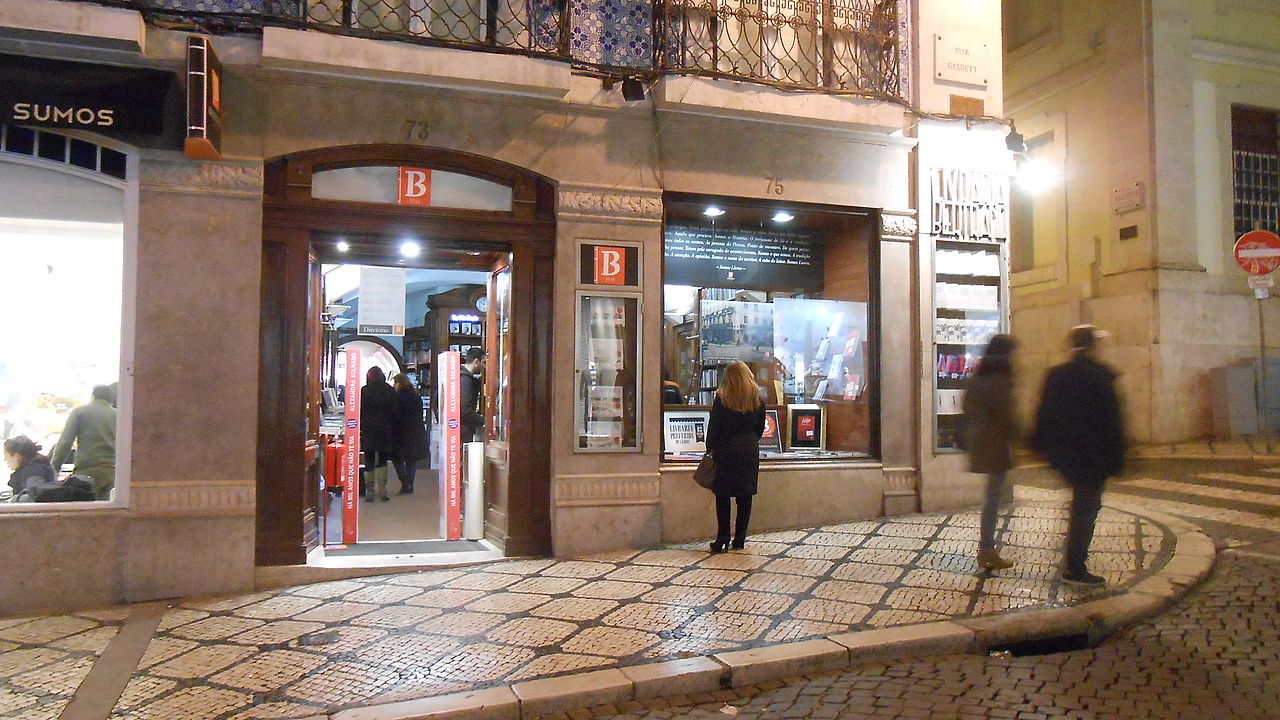 Photo by 69joehawkins on Wikimedia
Andre Saraiva's Urban Mural, São Vicente de Fora – As Lisbon's largest piece of street-art, made with 50,000 handmade tiles over the course of 2 years, this pop-art was a dedication from Saraiva to the colourful and vibrant Lisbon.
Where to eat in Lisbon
Cervejaria Ramiro – Serving the best seafood in Lisbon since 1956, head here for the best lobster, oysters and prawns that the city has to offer!
Cabacas – Calling all meat lovers! Cabacas allows guests to cook their own raw meat on a slab of hot stone, with a steak meal costing a budget price of €8.
Time Out Lisbon Market (Mercado da Ribeira, Cais do Sodré) – 'Time Out''s first food market, serving up different cuisines and all the city's best street food, all under one roof.
'The Nuns' Canteen' – Hidden in an unmarked side street, 'The Nuns' Canteen', run no less by the Catholic Association, offers guests gourmet food and a beautiful view from its roof terrace for a bargain.
Jardim dos Sentidos – This restaurant provides the best vegetarian and vegan food in the city, all in the beautiful surroundings of a historic garden.
Park Restaurant and Bar – This secret, eclectic bar, set on top of a car park in Bairro Alto, is perfect for a sunset drink with a stunning view of the city.
Where to stay in Lisbon
Hotels:
Four Seasons Hotel Ritz Lisbon – Famous for its luxury, the Ritz's timeless opulence is a favourite among travellers looking for something a bit special.
Intercontinental Lisbon – This elegant hotel is located high above the Marque de Pombal Square, with mesmerising views from both the guest rooms and the rooftop over the city.
Altis Avenida Hotel Lisbon – Perfectly located on the Praça dos Restauradores in the heart of Lisbon, this boutique hotel is known for its glamorous rooms and rooftop restaurant.
Hostels:
Travellers House – Voted one of best hostels in the world, this historic hostel, located in the central Baixa district, combines the new with the old with their colourful antique furnishings.
Sunset Destination Hostel – A favourite among backpackers, this luxury hostel situated in the stylish Misericordia, boasts a terrace bar and even a rooftop pool. A sangria, please!
Casa de Santos – This trendy townhouse hostel, located in the Santos Design District, provides luxury and romantic accommodation for a budget price.
Tips for Lisbon
Try to avoid the peak season – instead travel to Lisbon in May, June or September, for hot but not scorching weather, and a lot less crowds.
On the first Sunday of every month, there is free entry to many of the city's museums and monuments, including the Belem Tower and the Jeronimos Monastery Read more about Belem, Lisbon here.
Hiring a bike or tuk tuk to take you take you around the city can be fun and also a great way to see a lot of Lisbon's sights. Just beware, it is very hilly!
So, are you sold? There is so much of beautiful Lisbon waiting for you to explore… what are you waiting for?
About the author:
Julianna Barnaby writes The Discoveries Of, an online travel magazine for those that love to explore. An ex-lawyer turned travel writer, she loves discovering new cultures and destinations and helping others to do so too. Follow her travels on Facebook, Twitter, and instagram too.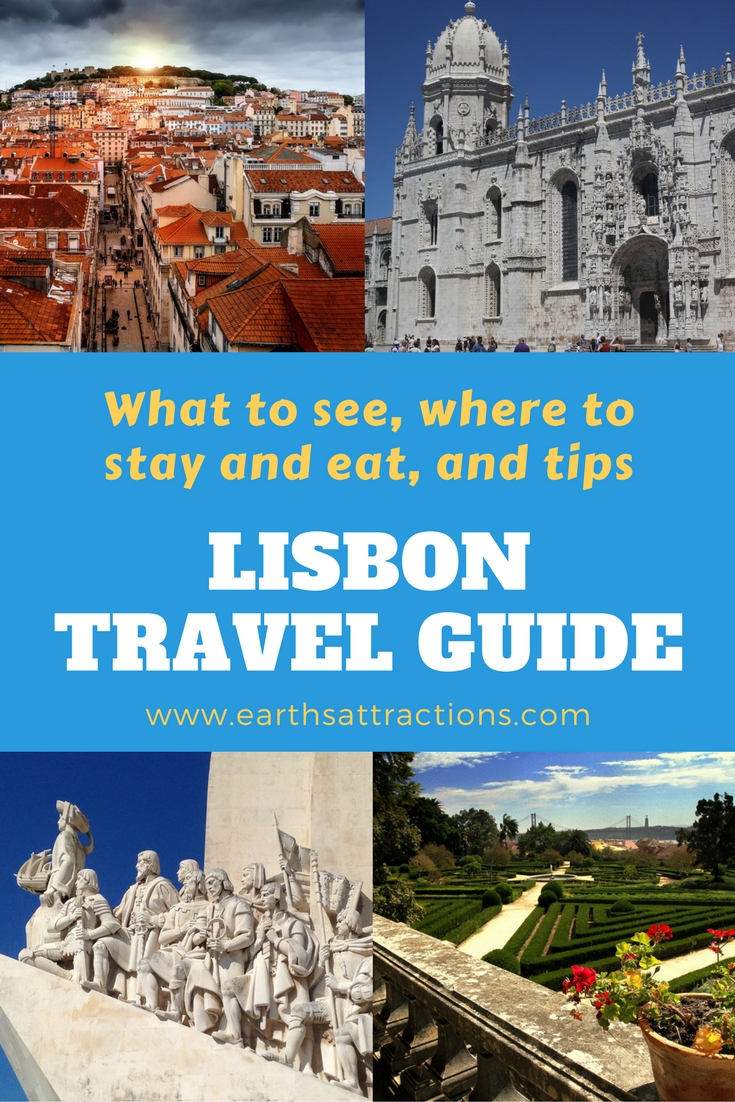 Save