Renting a car is oftentimes one of the best ways to squeeze the most out of a trip, as it allows you to experience a lot more things in a single run. It's not the same being limited to the attractions that are near to your hotel than being able to get to pretty much everywhere there's a road.
Now, this service has a bad reputation for being overly complex, and I´m not going to lie to you, at times it can be. However, there are ways to make it simpler and reap all the benefits without any of the complications.
So, in this post, we´ll be seeing some tips that will make car rental easier for you, and we´ll also get a little sneak peek of the amazing places that you can reach with a rental car, so you can add them to your list.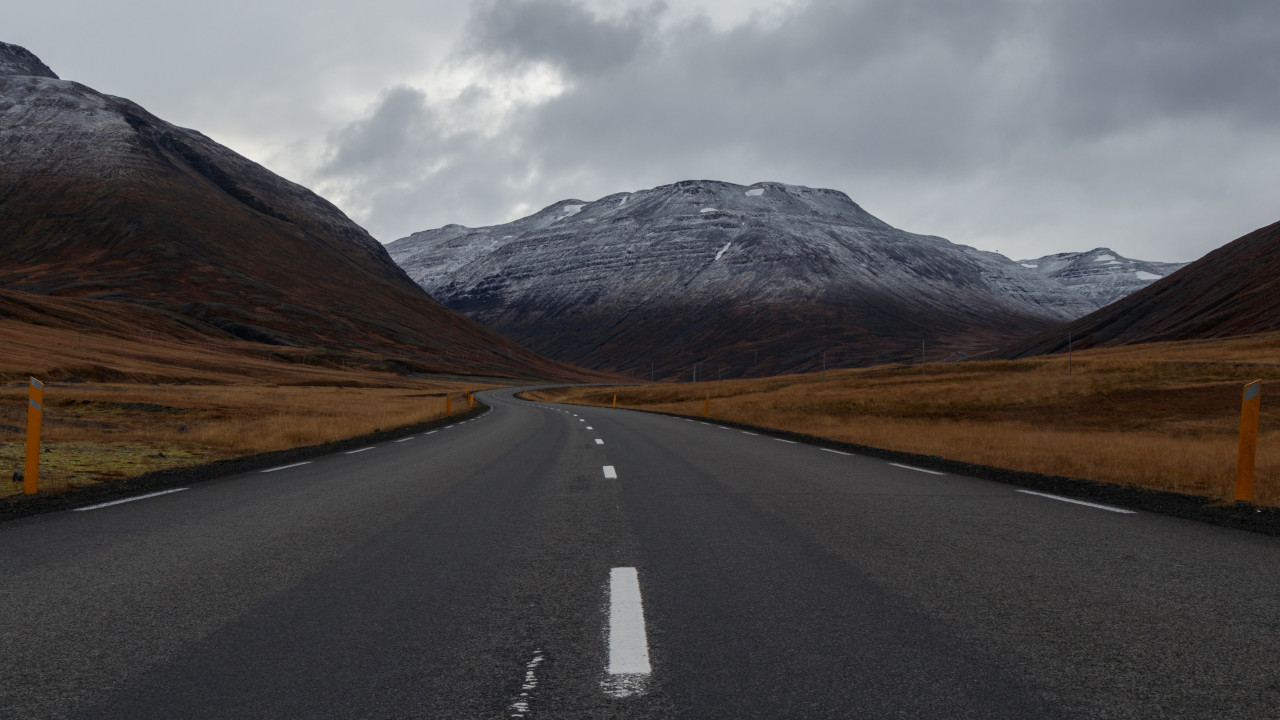 So, let's get to it!
Tips for making car rental an easy experience
1. Don't get lost on the internet, simplify the process and use a broker
Part of what makes the rental process so complex is the unearthly amount of options you can find out there. There are dozens of companies and each offers many cars and prices, so searching by yourself is often a nightmarish experience as it's common to overpay for a vehicle that would've been cheaper if you just searched for another hour or so.
Fortunately, there are ways to avoid this, so here's the first tip: use the brokers!
What are the brokers? Well, they are websites that do the searching for you, thus guaranteeing you that at the very least you won't spend too much time on it, and at the very best, that you´ll get the absolute lowest prices.
So, let's see 5 of them as ranked by Trustpilot, a website that compares companies based on the experiences of customers that actually used the service.
Miles Car Rental offers some of the most competitive prices, and not to be done with that, also have the option of making one-way trips, meaning that you can pick up the car at one location and return it at another.
They're also famous for their customer service which is known for being friendly and helping with any problem.
2. Viajemos.com Trustpilot score: 4.7 / 5
This website is also a good option, it's known for being one of the most transparent sites you can find, so you know that whatever they offer is exactly what you´ll get, no nasty surprises or extra charges.
They also have many partnerships with some of the most renowned car rental companies, so you´ll get the best cars available.
3. Priceline Trustpilot score: 4.5 / 5
Priceline offers cruises and hotels in addition to their car rental services, which are great if you're into package deals.
Their page is pretty intuitive and has an easy to use a filter that allows you to search for your rental car far more easily among the many types, models, companies, and options. Their app is also very well developed.
4. CarRentals Trustpilot score: 4.2 / 5
CarRentals is part of the Expedia group, a great conglomerate of touristic enterprises that include hotels, cruises, and many other services.
They have a presence in over 190 countries and have a lot of useful info in their page, such as which types of cars are better for any determined trip. They also have a comprehensive "Frequently Asked Question" section.
5. Rentalcars Trustpilot score: 4 / 5
Rentalcars is of special interest for international travelers, their main page can be changed to a variety of languages from all over the world.
They can also show you the price of their car and other vehicles on a multitude of currencies. Their customer service works 24 / 7 and they can give your assistance via chat and telephone.
2. Avoiding common mistakes
Now that we know where to search, it's important that we know how to avoid the most common mistakes during the rental process.
Because you see, most times when people have a bad time while renting a car is due to a dumb and tiny mistake regarding the requirements, so let's check them really quickly.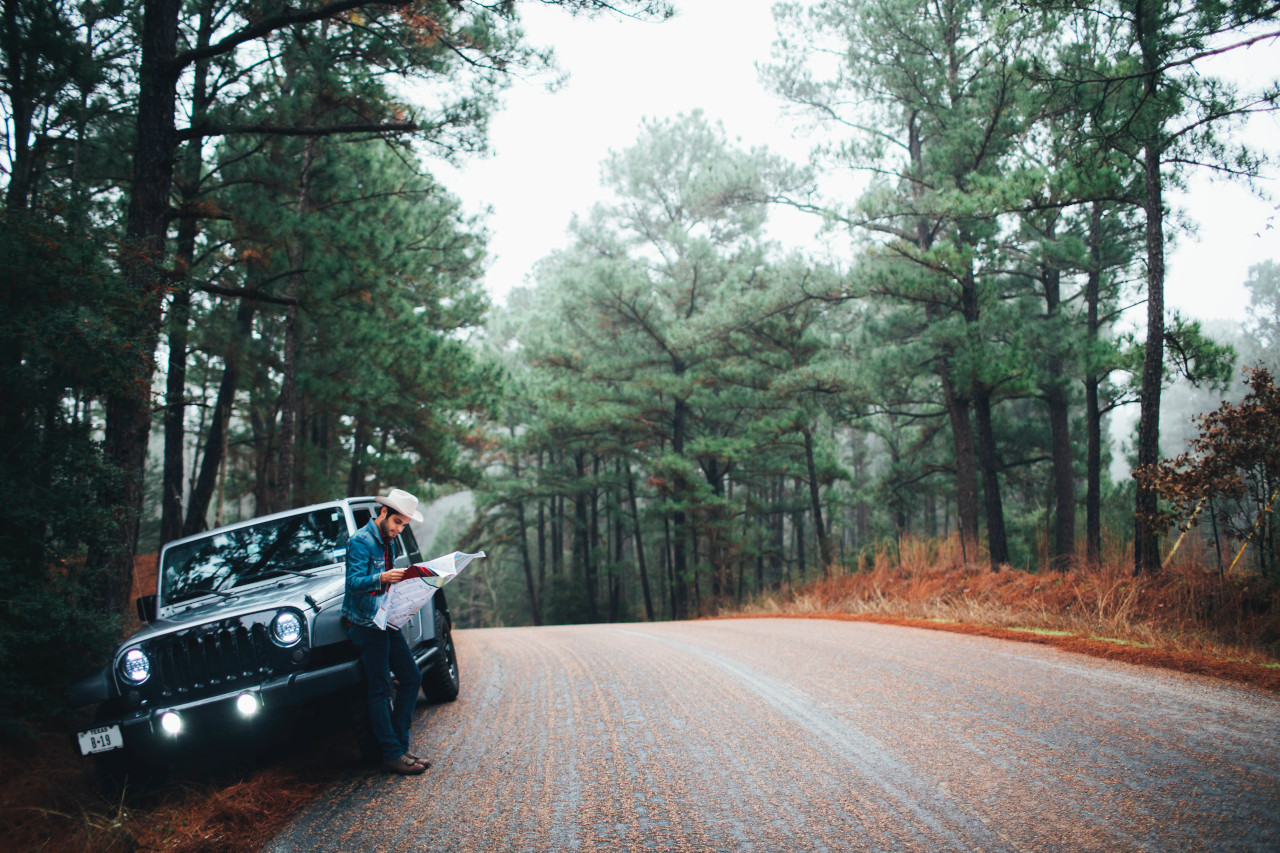 2.1 Full coverage insurance
If being on a fender bender without insurance is bad enough when you're driving your car, imagine how bad it could get when you're driving a rental one, for that reason all rental companies will ask you for full coverage. So, make sure you have one before you set out to rent a car, you need one to drive your own vehicle anyway.
Now here's a little pro-tip, some car rental brokers offer you insurance with third party companies, don't take them, more often than not, car rental companies reject this, forcing you to buy it again with them.
So, make it simple and take the coverage at the counter so that you don't have to buy it twice.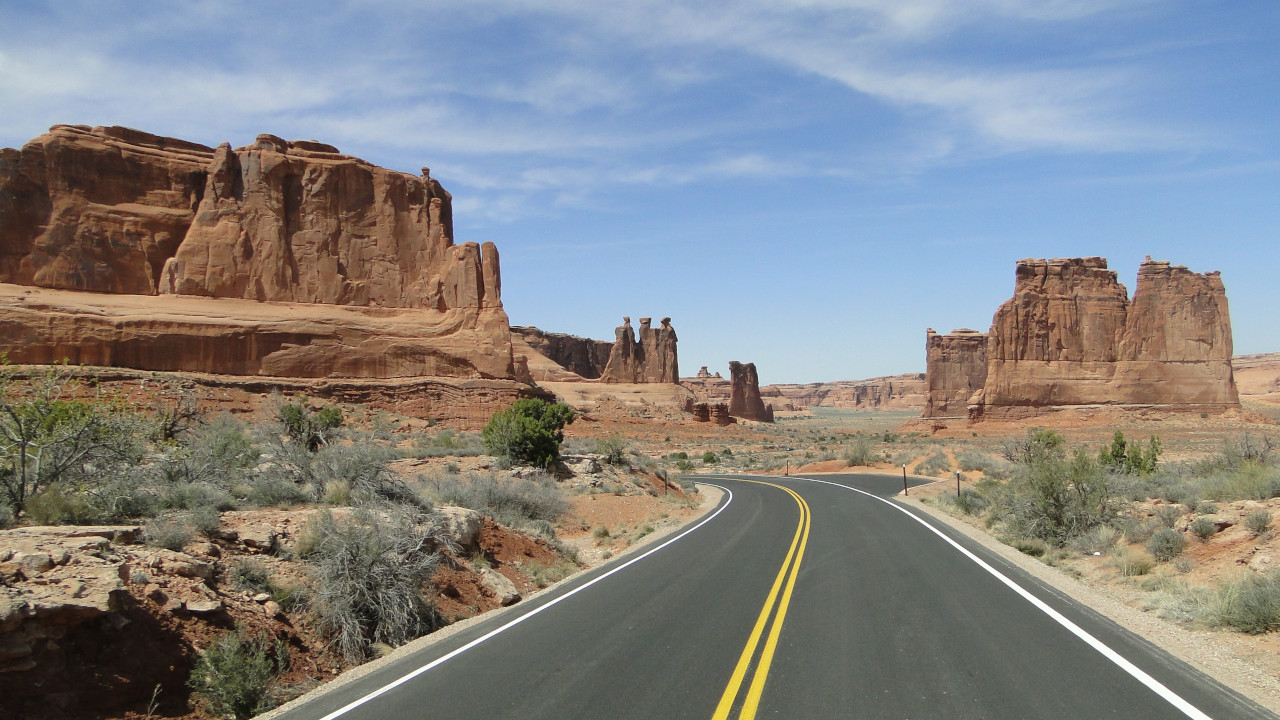 2.2 A valid driver's license
You need a valid license for driving, no matter if the car is rented or not. So, make sure you pack it first thing in the morning.
This might sound like the kind of tip that you roll your eyes at, but trust me: a LOT of people forgets their license when traveling, and if you do, well… they're not going to give you the car, no matter if you paid beforehand.
If you're traveling with other people and you set them as the additional drivers, make sure that they also bring theirs.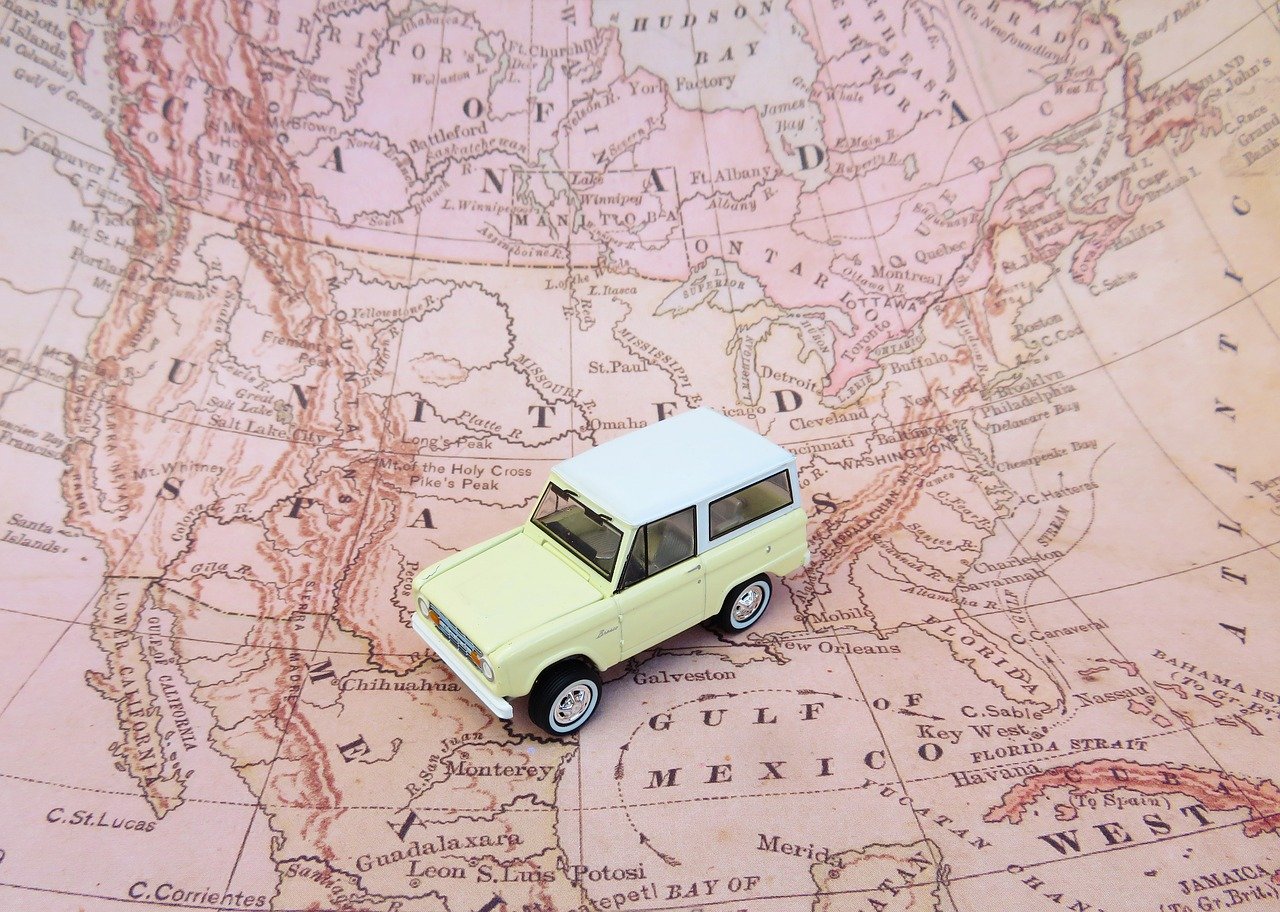 2.3 An embossed credit card
Renting a car is a little bit of a risky business, someone could just run off with the car, or just make a lot of infractions and run off without paying anything.
For that reason, most companies ask you for an embossed credit cart as a type of deposit. This will be charged if you commit any traffic infraction or if you pass any tolls along the way.
Any additional thing you want to add to your rental package at the counter, such as full gas or GPS may be charged at this credit card, so be VERY clear at the counter, reject any additional plan you don't want.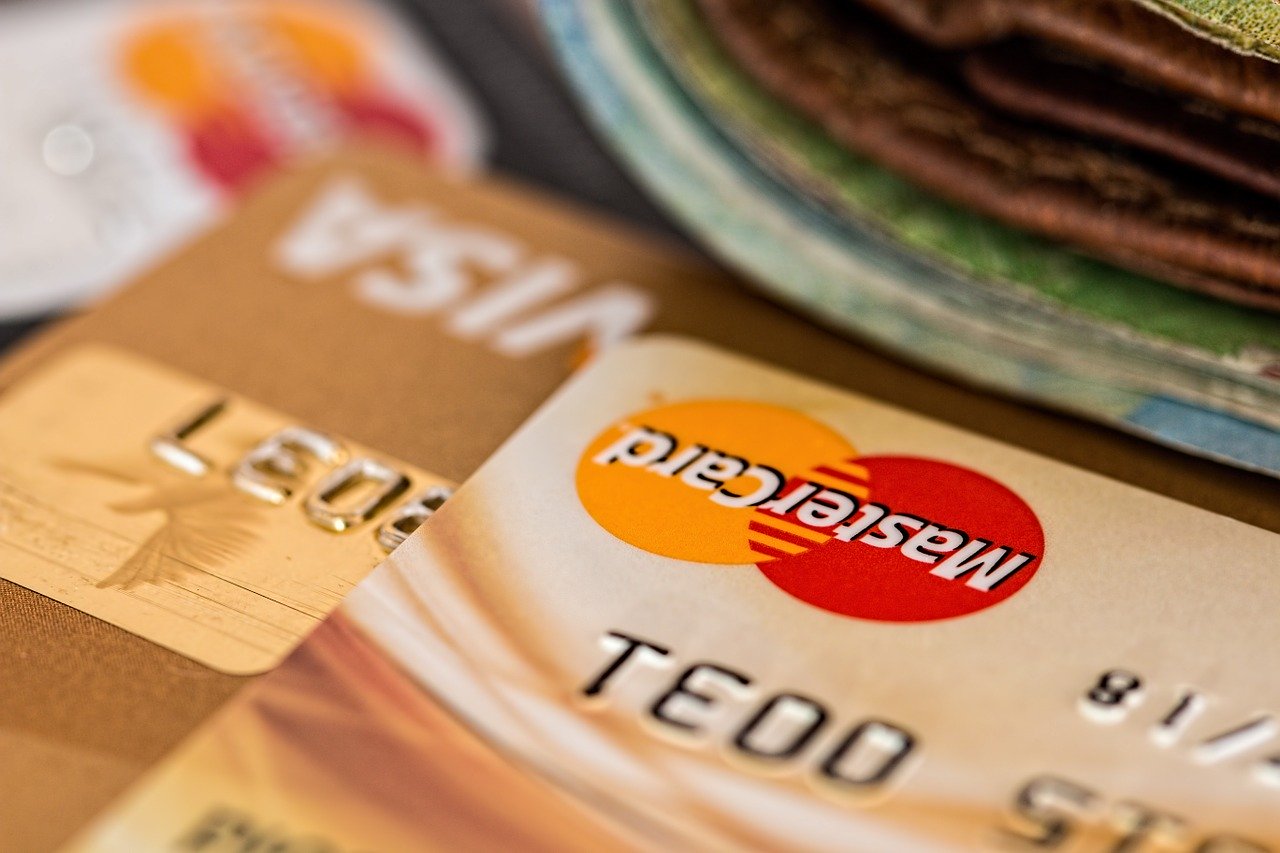 2.4 You must be over 25
In most cases, people under 25 can't rent, but it all of depends on the laws of the place you're visiting, states like New York and Michigan allow for people over 18 to rent but there are some additional fees to it. So, you youngsters have been warned!
3. Amazing attractions that are easier to access with a rental car
Ok, now that we know all the basics of rental cars, let's check some attractions you can get to with it, these attractions are known to be some of the greatest scenic drives in the US, so bring a camera with you!
3.1 Drive to The Valley of Fire from Las Vegas, NV
Valley of Fire State Park is located right next to Las Vegas, the drive from there lasts only 50 minutes, and has been considered as one of the most beautiful scenic drives in the US.
The State Park in itself is a sight to behold with strangely colored rock formations, that make up a truly remarkable landscape that features everything from the fire-red rocks that give it its name, to odd pink and white landscapes that seriously look out of this world!
This park also houses many ancient petroglyphs and even some petrified wood pieces, making it the perfect place to clean your mind from all the neon light and sensory overload that is Las Vegas.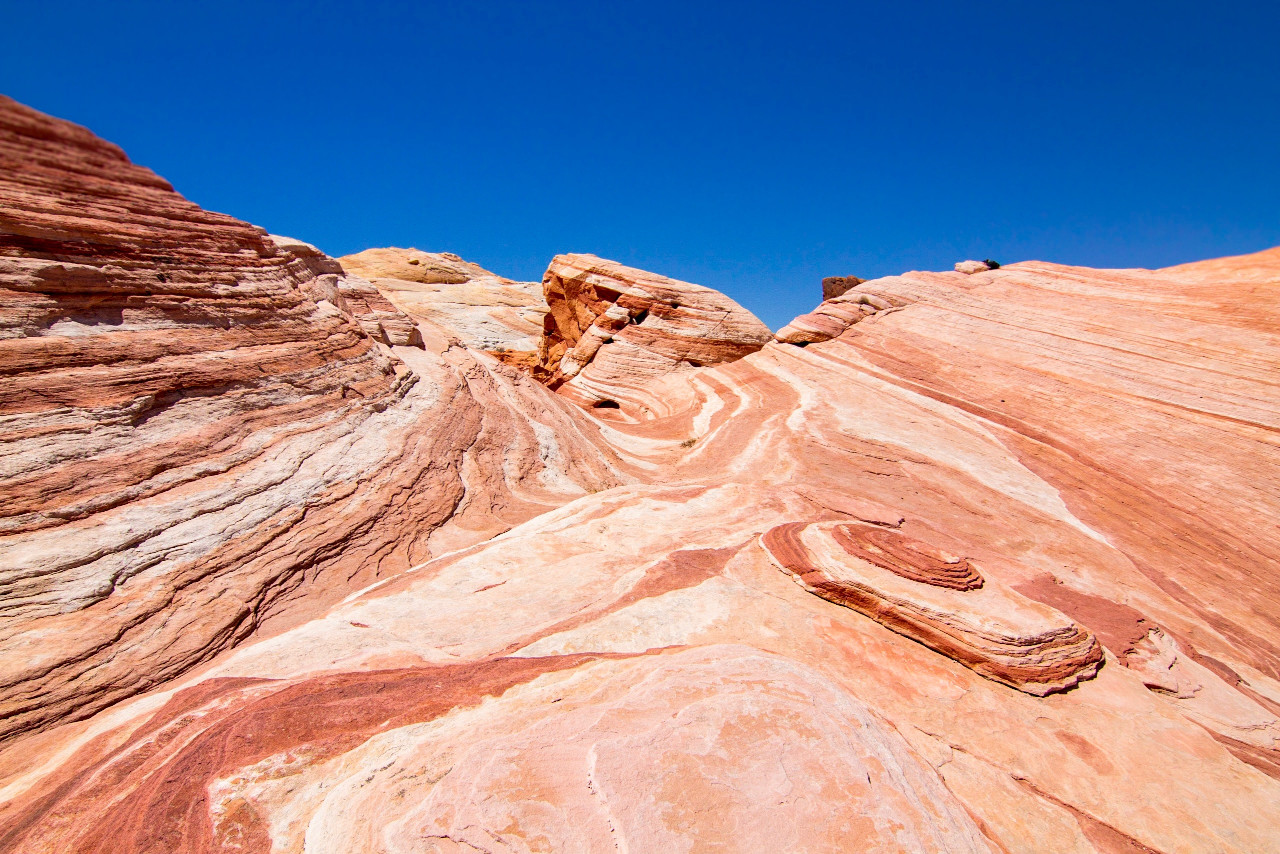 3.2 Driving Miami to Key West on the Overseas Highway
If you're more into tropical destinations then this one is for you. The whole drive from Miami to Key West lasts 4 hours and you´ll be crossing one of the most beautiful roads in the US as most of it made of bridges that cross turquoise Caribbean waters.
But you shouldn't be in a hurry here, take a day or two for this trip, as there are many relaxing things to do in each of the keys!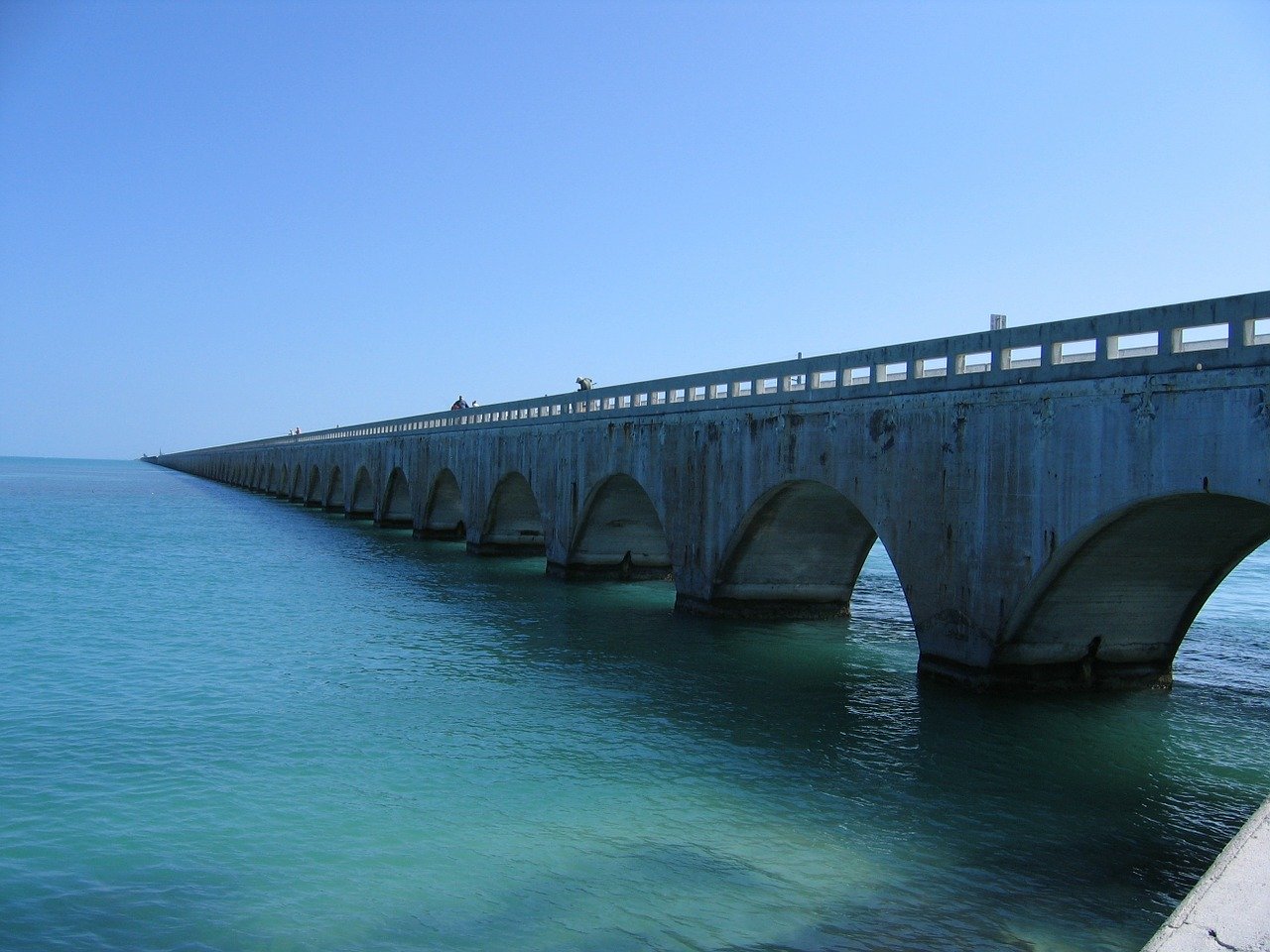 3.3 Driving to Providence Canyon from Atlanta
This one is not nearly as famous as the previous two, but it's one heck of a trip to make if you ever find yourself in Atlanta, as the view is like no other in the world.
It looks like if someone took a bit of the Great Canyon and transplanted it into the woodlands of Georgia. So, you get to see the oranges and whites of a supposedly arid landscape, intermingling with the vibrant greens of the forest!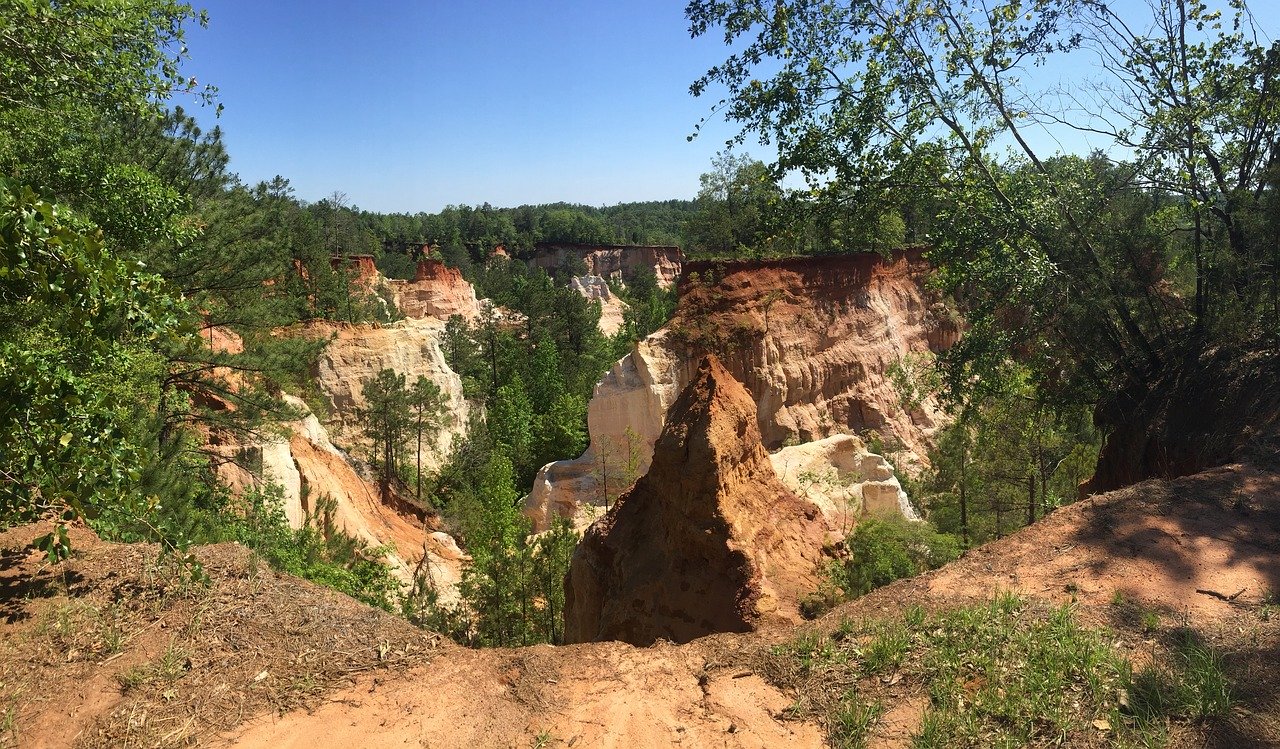 And there you have it! Hopefully, next time you need a bit of extra transport in your destination, you´ll be much more prepared to rent a car and you´ll also know of a couple of trips you can do with it.
photo sources: 1, 2, 3, 4, 5, 6, 7, 8