Near Dumfries, Scotland, you'll find a truly spectacular and unusual garden. The 30 acre (12 hectare) sculpture garden is dedicated to modern physics and inspired by the cosmos. The Garden of Cosmic Speculation was created by architecture theorist Charles Jencks for his home, Portrack House in Scotland.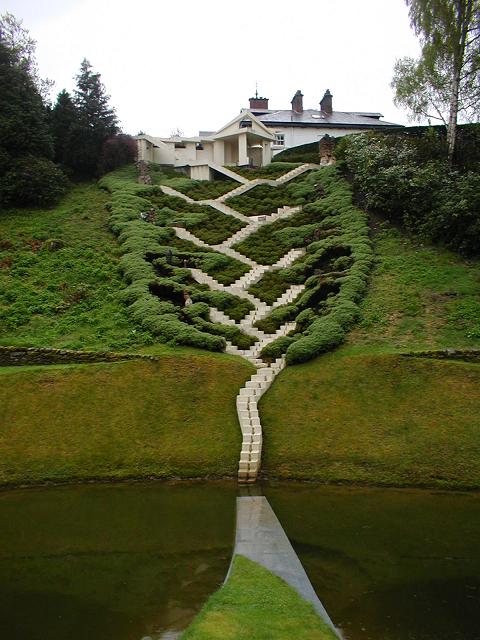 photo by Flexdream / Wikipedia
Beware though that, since it is the garden of his home, this interesting garden can be visited for only five hours, once a year. In 2016 the visits were allowed on Sunday 1 May between 12:00pm – 5:00pm – and the date for 2017 will be announced in autumn 2016.
The fees are £7.00, concessions £5.00, and children under 16 have free entry. Also, there is free parking here. 40% of the money raised go to Maggie's Centres, a cancer care charity named for the sculptor's late wife, Maggie Keswick Jencks.
The garden features numerous special sculptures and "arrangements", among which the most popular are: DNA Garden of Senses (with helix sculptures), The Universe Cascade, several bridges and smaller gardens ("Nonsense", "The Time garden", and more), the Black Hole and Symmetry Break terraces.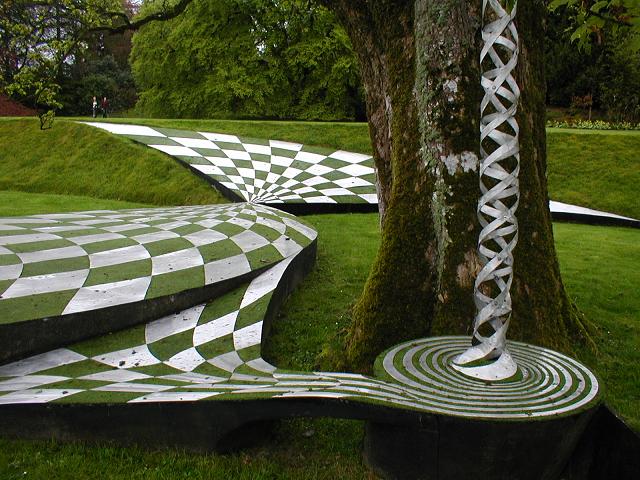 photo by Flexdream / Wikipedia
Words cannot begin to transmit the beauty and majesty of this garden. It's impressive, interesting and a five hours visit is definitely not enough to understand it all – especially since there are, of course, many people visiting it at the same time, wanting to discover its charm.
This garden was also featured in literature. Louise Penny included it as an inspiration source for a painter in the mystery novel from the Gamache series "The Long Way Home" (that's where i found out about this garden;). The Garden of Cosmic Speculation was also included by Cameron Jace in "Circus", part of the "Insanity" series.
Have you visited this garden? Would you like to?