Costa del Sol, Spain is one of the most popular tourist attractions in Europe. Famous for its beaches, Costa del Sol offers, in fact, many leisure activities that cater to all tastes. If you are planning to visit Costa del Sol, then you'll need to create your Costa del Sol itinerary in advance.
As there are several towns and villages that can be visited – Malaga, Marbella, Nerja, Estepona, or Fuengirola, to name just a few – you need to choose in advance the things to do in Costa del Sol in 3 days.
This 3-day Costa del Sol itinerary will simplify things for you as it includes the top Costa del Sol activities, the best beaches on Costa del Sol, what NOT to do in Costa del Sol, as well as useful travel tips for Costa del Sol.
As you'll easily notice, this Costa del Sol itinerary will allow you to explore Costa del Sol beyond the beaches and to do that in a mindful, responsible way.
Use this itinerary as is or when creating your Costa del Sol bucket list and have the best time here! This local's 3 days in Costa del Sol itinerary is recommended to you by Linn Haglund from Brainy Backpackers.
History of Costa del Sol
The history of Costa del Sol goes way back to the Phoenicians. As it has been inhabited, along the years, by Greeks, Romans, and Moors, visiting Costa del Sol will allow you to see the mark each of these populations left on the local culture and architecture.
In fact, a visit to Costa del Sol will be a cultural immersion for you, if you let it be.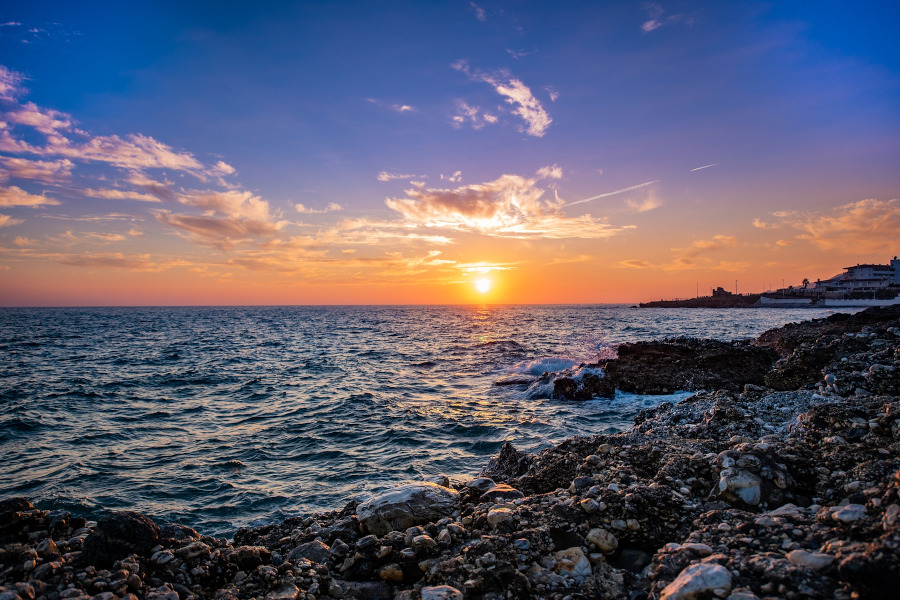 3 Days in Costa del Sol: The perfect Costa del Sol itinerary by a local
With 320 days of sunshine a year, there is no doubt Costa del Sol attracts a lot of visitors. The southern Spanish coastline is home to numerous expats, mainly from northern Europe.
Also, a large number of seniors are spending the winter months there to avoid the cold weather in their home countries. And who can blame them!
Costa del Sol is not only good for the warm weather. It's also home to wide cultural heritage dating back to when the Moors took over the southern part of the peninsula, as well as incredible nature with spectacular hiking opportunities, often overlooked by tourists in search of sunny days. Here is a 3 day Costa del Sol itinerary to make you explore more than only the beaches.
With Malaga city in the heart of Costa del Sol, I will show you some nice day trips from Malaga that you can enjoy with 3 days in Costa del Sol.
Note: This Costa del Sol 3 day itinerary requires a rental car to easily get to all the places with only 3 days in Costa del Sol. All the suggested places in this itinerary can be put into the GPS and it will lead you there easily.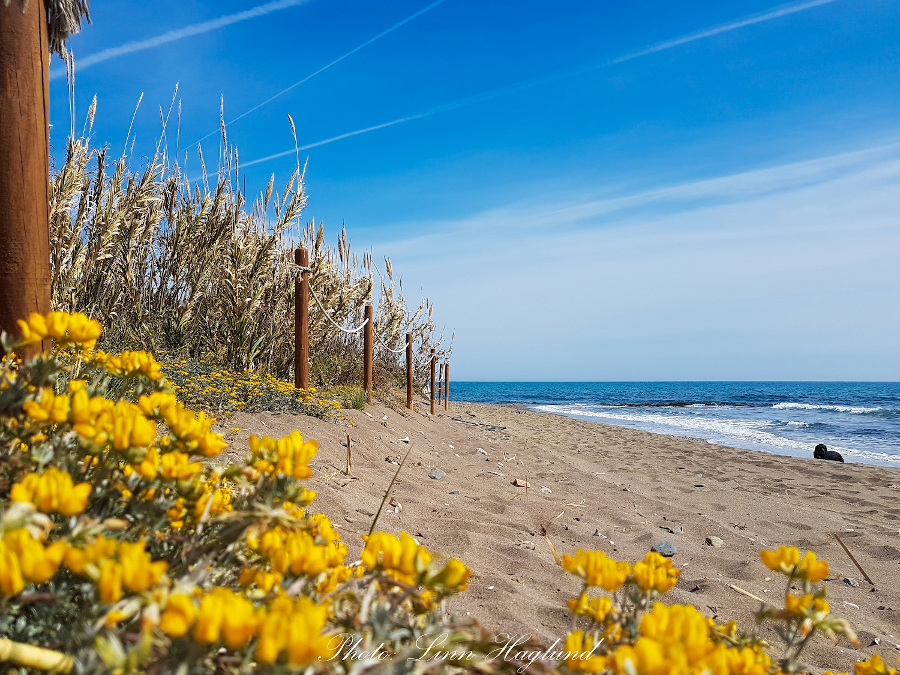 About Costa del Sol
Stretching 160 kilometers from Manilva in the west to Nerja in the east, Costa del Sol has become one of the most popular destinations for Europeans looking for the combination of beach and sun. This has also led to overtourism in certain parts.
The fact that landlords earn more on renting out their flats short term to tourists through AirBnB instead of renting out long term, have led to a lack of rental opportunities for the locals. It has also led to increased prices and altogether, the locals are pressed out of their homes and towns.
For this reason, I urge you to stay only at hotels during your stay in Costa del Sol so that you don't contribute to this negative trend for the Spanish.
Another way you can work against overtourism in Costa del Sol, is to travel there only in low season or shoulder season which is between mid-September and mid-June. I promise you, that you will prefer going in this period too. It's no point in fighting about the space if you don't have too.
Costa del Sol itinerary 3 days: What to do with 3 days in Costa del Sol
This Costa del Sol 3 day itinerary includes the following:
Day 1:
La Cala de Mijas
The beach at La Cala de Mijas
The boardwalk from La Cala de Mijas to Riviera
Mijas Pueblo
A walk to the best sunset views above the village
Day 2:
El Torcal de Antequera Nature Reserve walk
Malaga city
Day 3:
Nerja Caves
Nerja or Maro beaches
Nerja
Frigiliana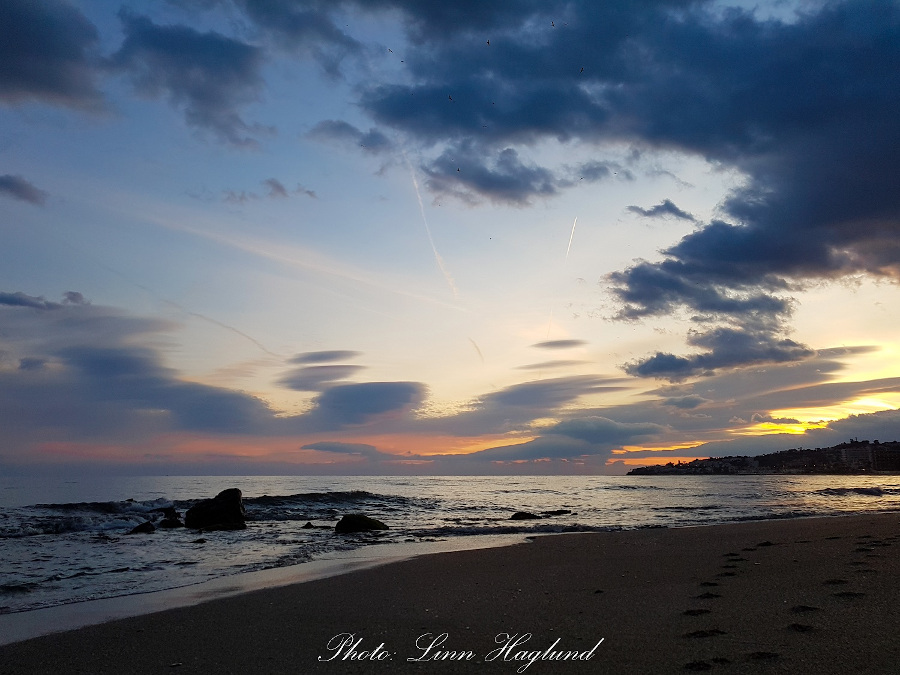 Day 1: La Cala de Mijas and Mijas Pueblo
This 3 days in Costa del Sol itinerary starts in La Cala de Mijas, a small coastal village with a relaxed atmosphere. If you haven't had your breakfast at the hotel, I suggest you try a "tostada", or "churros" if you like your breakfast sweet, at Currería Cafetería Cañon in Boulevard de La Cala for an authentic Spanish breakfast.
After breakfast, you should walk through the village and down to the beach. The Costa del Sol beaches are famous and should be included on your Costa del Sol trip.
If you follow the boardwalk you can walk all the way to Riviera which is a beautiful walk. You can stop when you feel like it and chill at the beach or even go for a swim.
Lunch: El Picoteo is a great restaurant that serves both tapas and normal size plates of food. You find it half-way up the road that leads up from the beach past the square where the old watchtower is.
After lunch, head up to Mijas Pueblo, the little white village halfway up the hillside. There, you can enjoy some incredible views over Fuengirola and the deep blue sea in the far end.
The village is perfect to explore by foot with plenty of little gift shops and cafes. Make sure you visit the Chocolate Factory. You can also make your own chocolate!
End the first day on the Costa del Sol itinerary by enjoying breathtaking views! For the best sunset views, walk up to the little white church up the hillside above the village.
A small footpath takes you up there through fresh-smelling pine trees. This is a magical spot to see the white village from above with pink sky dipping into the blue sea.
Dinner: For dinner, you can choose between numerous restaurants.
However, there are a lot of them that are pretty damn bad. Mainly, because they get so many tourists that they don't depend on people coming back again.
I recommend you go into the small streets to look for any place with lots of Spanish people. The ones on the main squares and with the best views are unfortunately not worth the try.
Note: Do NOT go for a donkey ride or let your kids go on one whilst in Mijas Pueblo. The donkeys are not being treated respectfully, they are tied up all day and all night, and as of weight, an adult person is too heavy for them to carry.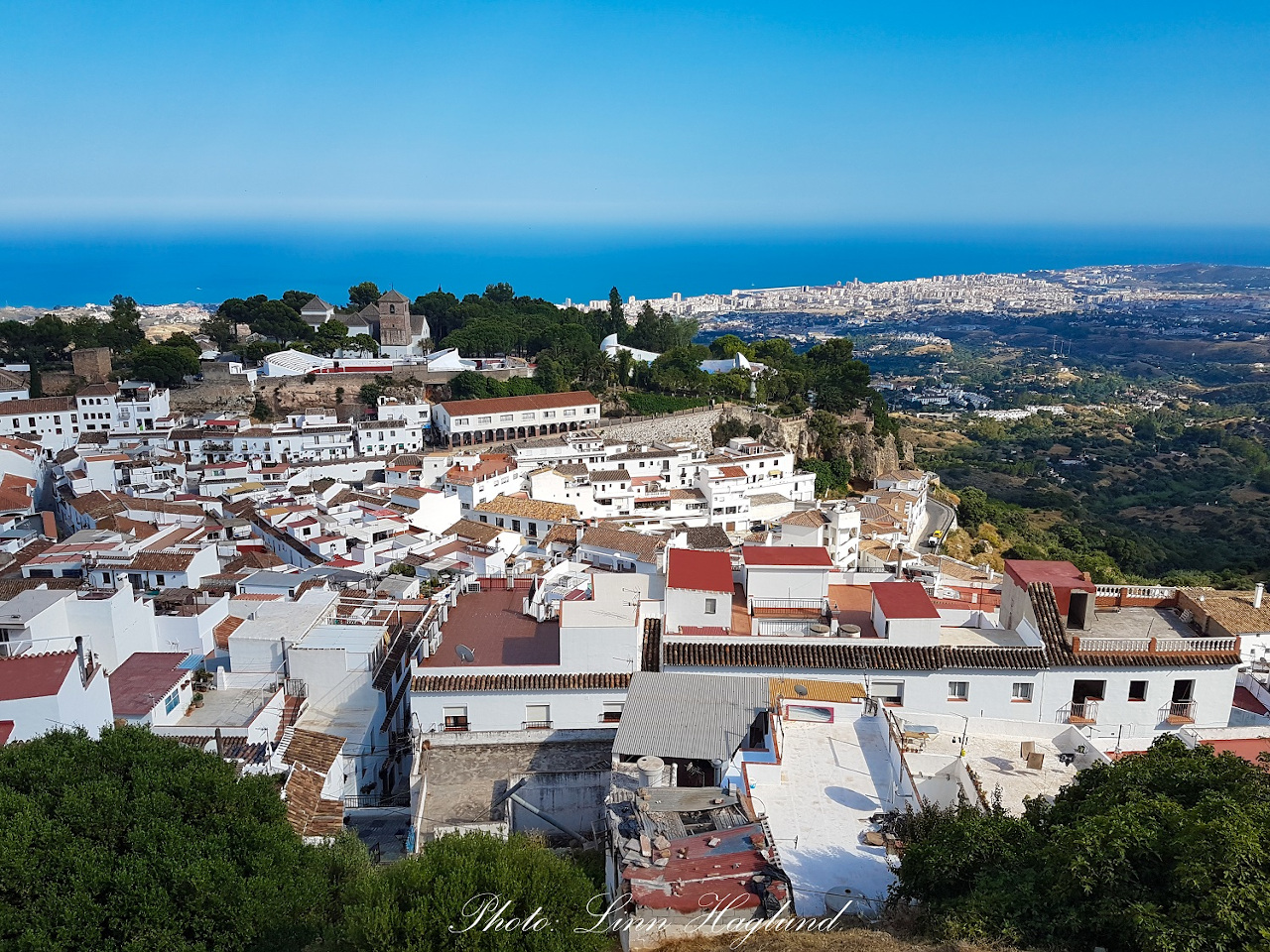 Day 2: El Torcal de Antequera and Malaga
El Torcal de Antequera is home to some of the most spectacular karst landscapes in Europe, that is why it is the start of the second day of this local's itinerary for Costa del Sol.
The nature reserve has two marked loop trails. One green, that takes about 45 minutes to walk and one yellow route that takes approximately 2 hours to walk.
It is mostly flat and easy to walk for people of all ages. You can also get pretty nice views of the surrounding valleys just by the end of the trails.
You are very likely to see wild mountain goats in the reserve. Make sure you respect these beautiful creatures by not feeding them, chasing them, or trying to get to close.
If you bring a lunch pack, you can chill in the middle of the nature reserve while enjoying this incredible natural spot. Make sure you don't leave any waste behind.
There is also a café by the parking lot where the trails start and end where you can buy some snacks and drinks.
From Malaga, you need to drive on A-45 direction Seville and Antequera from Malaga to get to El Torcal de Antequera. There are signs once you get closer. Your GPS will guide you if you put in "El Torcal de Antequera". It takes one hour to drive, so I recommend you start early to get the most out of the day.
When you get back to Malaga, you have time to wander around the streets in the old town before dinner. Make sure you see the cathedral, the Alcazaba, and the ruined Gibralfaro. These are the best things to do in Malaga and you shouldn't miss these Malaga landmarks on your Costa del Sol trip!

Dinner: To enjoy the best sunset during dinner, go to the new harbor where there are various restaurants of different likings to choose from.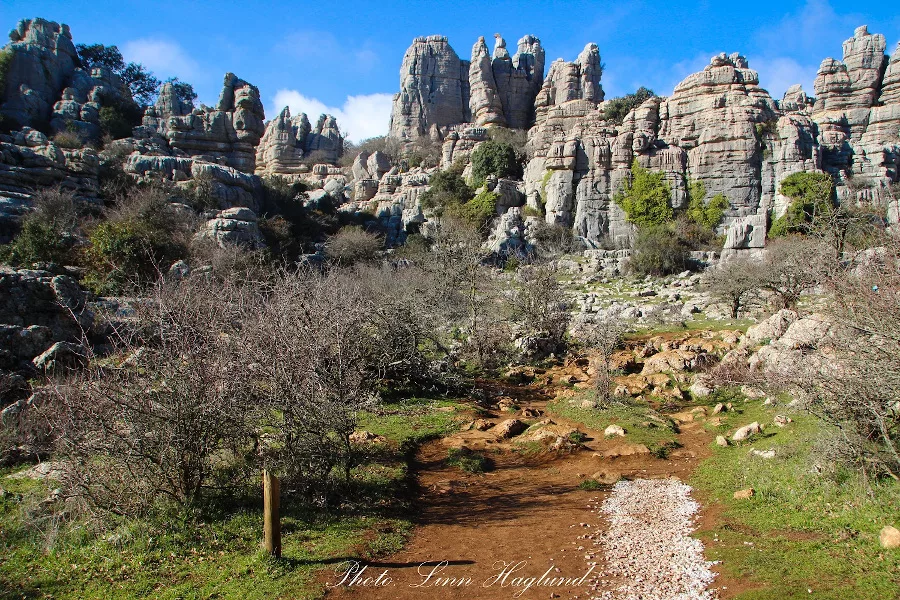 Day 3: Nerja Caves, Nerja, and Frigiliana
You should spend the last day of this Costa del Sol itinerary in Nerja. There is only a few minutes' drive between Nerja, Frigiliana, and Nerja Caves and all of these are truly great things to do in Costa del Sol.
Start with a tour in Nerja Caves. They offer a 45-minute tour in the incredible caves where you can witness the world's largest stalactite! That's pretty awesome.
To get the most out of the day, I recommend you get there when it opens.
Opening hours: 09:00-15:30 (July-August and Friday, Saturday, and Sunday in the Easter week: 09:30-18:00)
The caves are open every day except January 1st and May 15th. For tickets and prices visit the official website.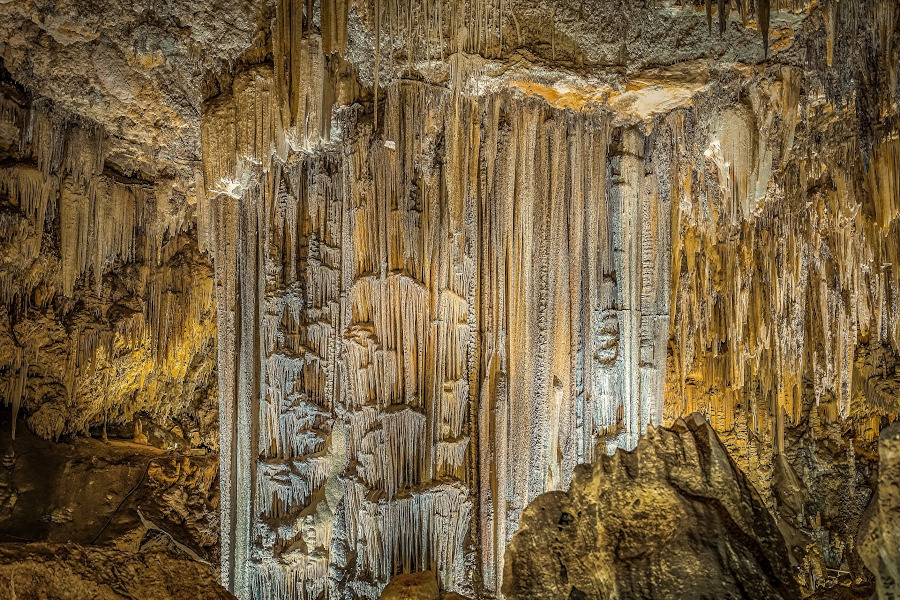 The most natural thing to do after Nerja Caves is to travel straight up to Frigiliana, the stunning white village overlooking Nerja. You can if you want to, but my suggestion is to leave it for sunset.
Spend the day in Nerja, chill at some of the incredible beaches with the clearest water you have ever seen. Go for a stroll and have lunch and take photos at Balcon de Europa.
Insider's tip: Drive to La Caleta de Maro for a unique virgin beach and go for a swim before you go to Nerja. It is a 15-minute walk from Maro to the beach but it is just incredible. You can alternatively have lunch in the tiny village of Maro.
If you choose to visit Frigiliana in the morning, then you should have dinner by Balcon de Europa.
I the evening, take the car up to Frigiliana and go for a stroll in the steep, narrow cobbled streets that wind their way through whitewashed houses.
As the village is situated on the steep cliffside, you will get your share of exercise. Luckily there are plenty of benches to catch your breath along the streets.
The village is full of cute boutiques and cafes. On the top of the village you find a small viewpoint where you can enjoy a spectacular view of Frigiliana, Nerja and the far-away sea.
Dinner: There are many restaurants to choose from where you can appreciate the sunset while you eat.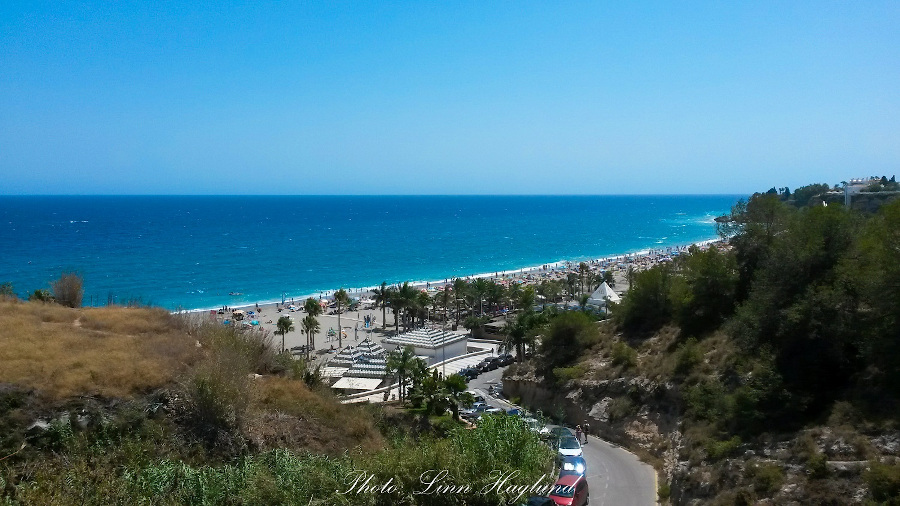 If you are wondering what to do in Costa del Sol in three days, this perfect Costa del Sol itinerary is perfect for you. As you saw, it includes the best things to do in Costa del Sol, all the best places to visit in Costa del Sol, and all the best activities you can enjoy here on a short trip.
About the author:
Linn Haglund is originally from Norway but has been mostly traveling and living abroad since she finished her studies in Tourism and Communication in 2005. She has spent the last 5+ years in Costa del Sol. Throughout the years, she has experienced both the positives and the negatives of tourism. As a result, she founded the travel blog Brainy Backpackers to help people travel more responsibly so they don't have to regret anything when they get home from their trip. You can join her journey on Facebook, Twitter, and Instagram.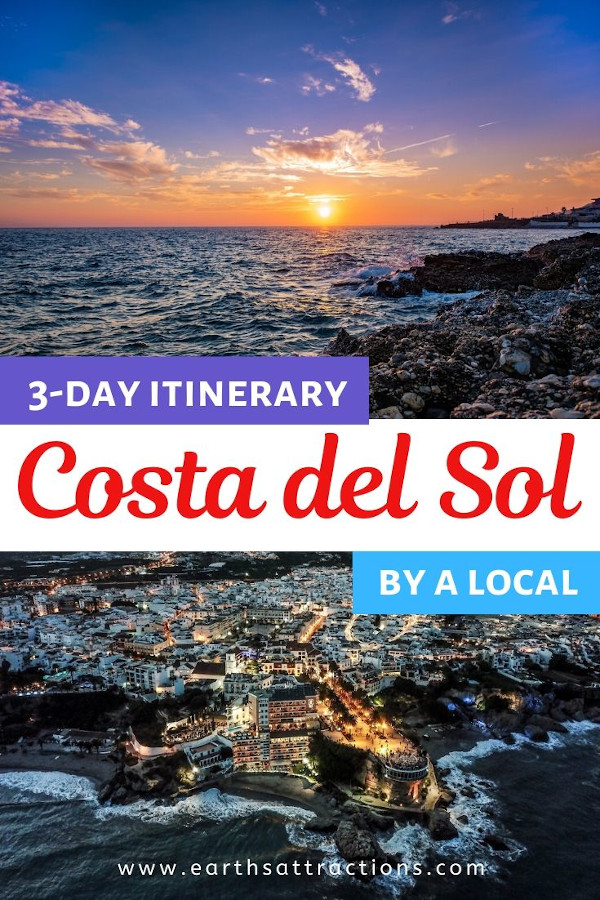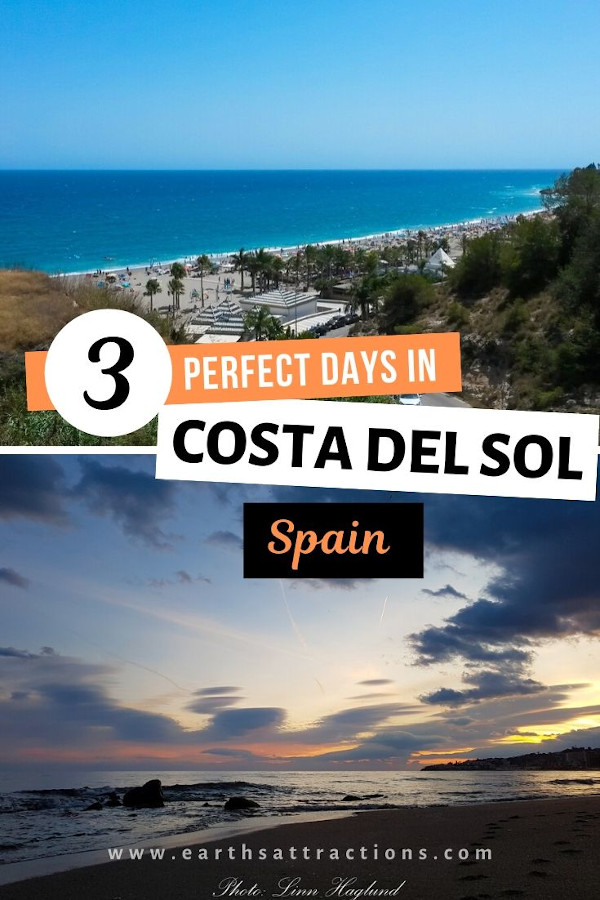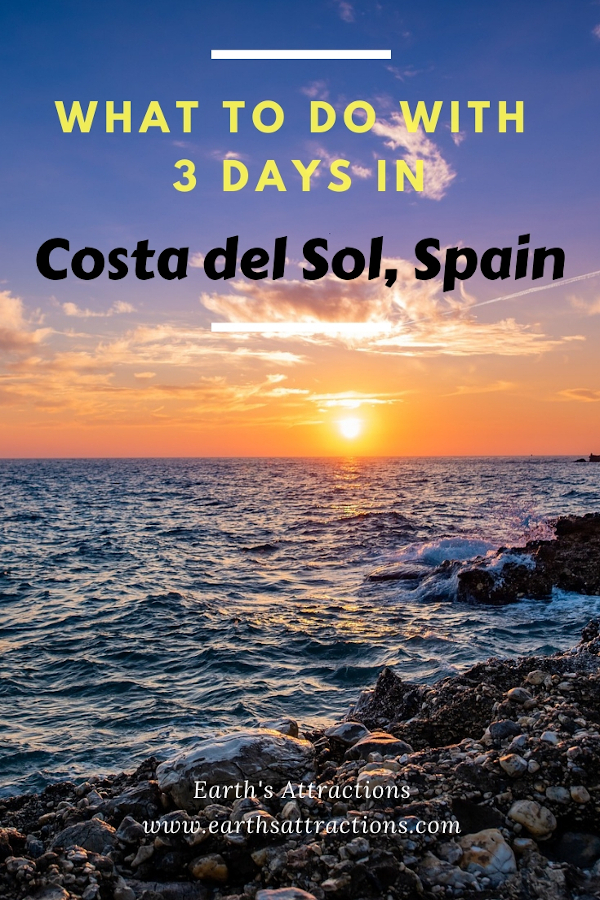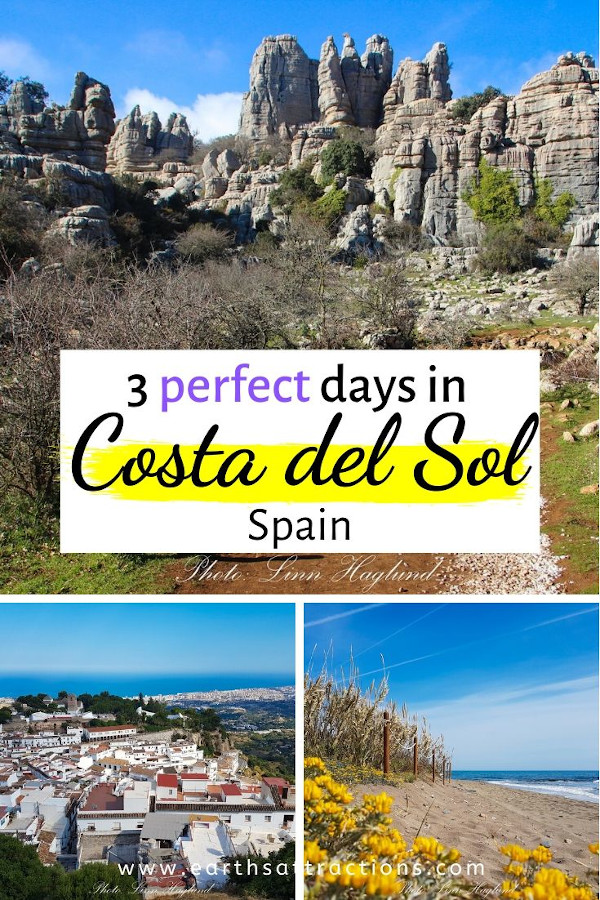 Photo sources: 1, Nerja Caves, photo 2 pin 1