If you're visiting Spain for the first time, it's best to know what to expect so that you won't be surprised.
This article tells you everything you need to know before going to Spain – from Spanish facts to food, siesta, best destinations in Spain, public holidays, and more.
This comprehensive list of things to know before visiting Spain has you covered when planning your Spain trip! All the useful tips and tricks are recommended by Phil and Izzy from The Gap Decaders and will help you have a wonderful Spain vacation.
As Spain is home to the top must-visit attraction in Europe, to one of the top safest cities in the world based on infrastructure security, and to one of the most visited museums in the world, it's clear that you'll have a lot to see and do in this country!
Plus, if you'll visit it during autumn, you should know that Madrid is one of the best European cities for fall colors.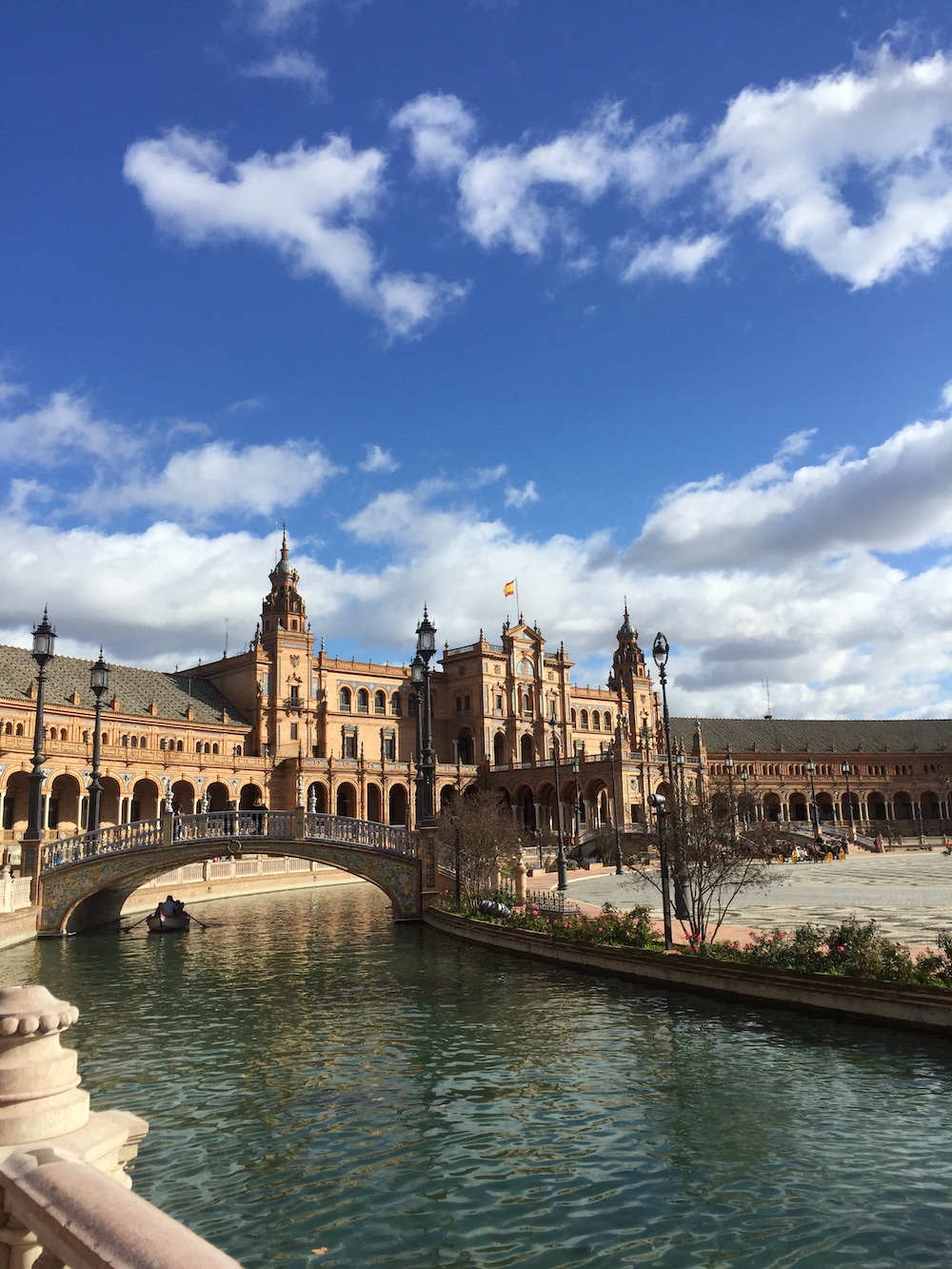 Things to Know Before Visiting Spain
Spain is part of the European Union and home to the most southerly point of continental Europe, Punta de Tarifa. This means that Spain has one of the best climates in Europe and is ideal for a Spanish road trip or visit at any time of the year.
Spain is part of the Iberian Peninsula and enjoys both Atlantic and Mediterranean coastlines. After Switzerland, it is the second most mountainous country in Europe and shares one half of the Pyrenees with France.
Spain's varied topography makes it perfect for all types of holidays, whether you're looking for a fly and flop or a more active adventure. You'll find both in this colourful and fascinating country.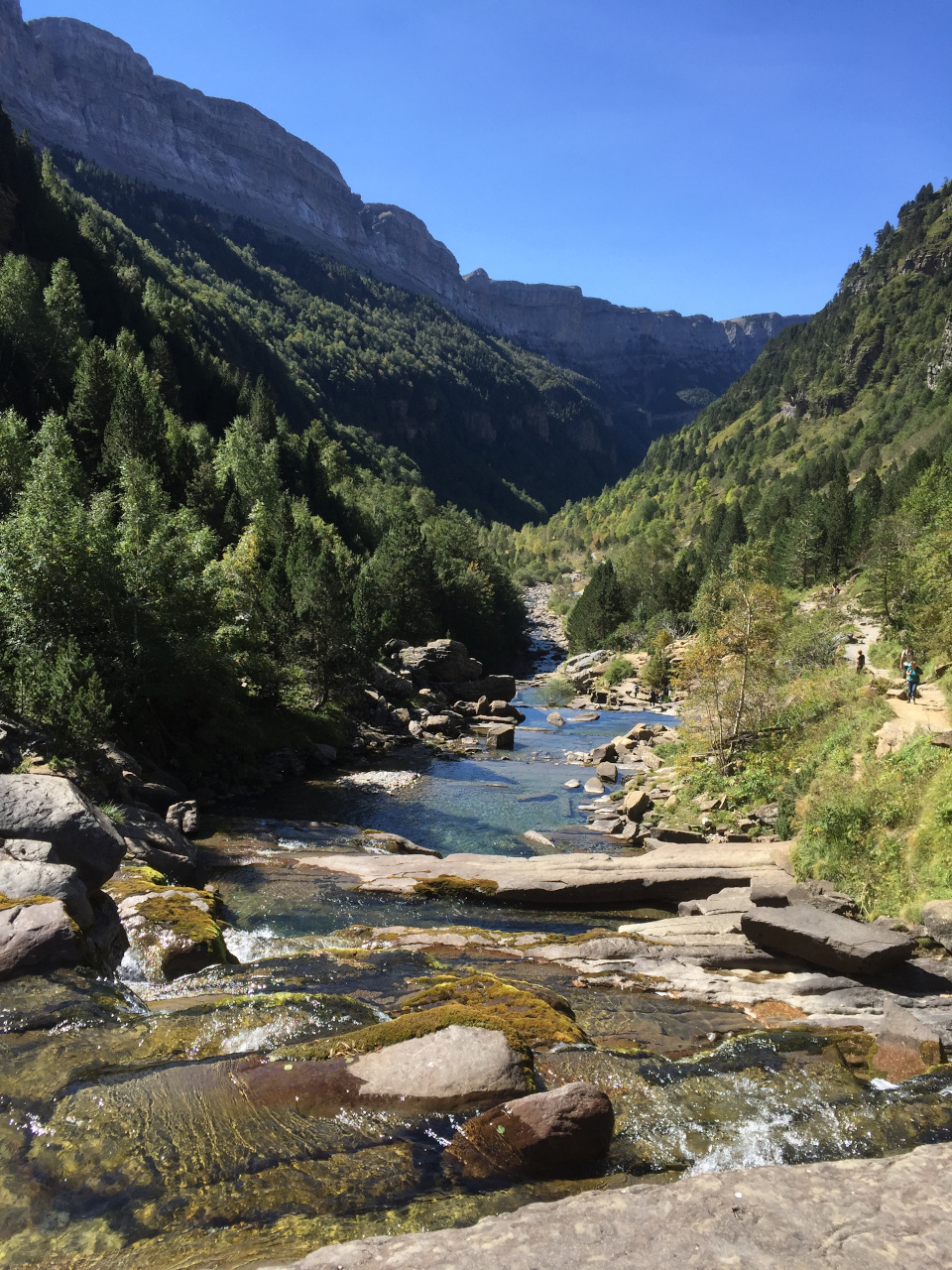 You can choose to explore a city or a region of Spain – and you can travel in Spain however you prefer.
If you like driving, then you should know that you can make the most of a trip to Spain by renting a car, as it will allow you more flexibility and the possibility of creating an itinerary that will include multiple places to visit at your own pace:)
Included in this article on things to know before visiting Spain:
10 Spanish Facts
Spanish Life

The Siesta
Public Holidays
Religion
Community
Food & Eating Out in Spain

Top Destinations in Spain

Andalucia
The Costa Blanca
Green Spain
Ten Spanish Facts
Let's start this Spain travel blog with the top 10 Spanish fact that you need to know before visiting!
1. The currency of Spain is the Euro.
2. Spain is the second-largest country in the European Union.
3. Spain is a constitutional monarchy. After the death of General Franco, the right-wing dictator, and architect of the
Spanish civil war, in 1975, the royal family returned to the throne.
4. Spain is home to 47 million people. 25% of those people live in Madrid and Barcelona, making the interior of Spain very sparsely populated.
5. The majority of Spain speaks Spanish, also known as Castilian. About 1% of the population speak Galician, Basque, Catalan, or Valenciano, depending on where they live in the country.
6. There are seventeen autonomous communities (political and adminstrative regions) in Spain. They are: Galicia; Asturias; Cantabria; Basque Country; Navarra; La Rioja; Aragon; Catalunya; Castilla y León; Madrid; Castilla la Mancha; Valenciana; Murcia; Extremadura; Andalucía; Islas Baleares and Islas Canarias.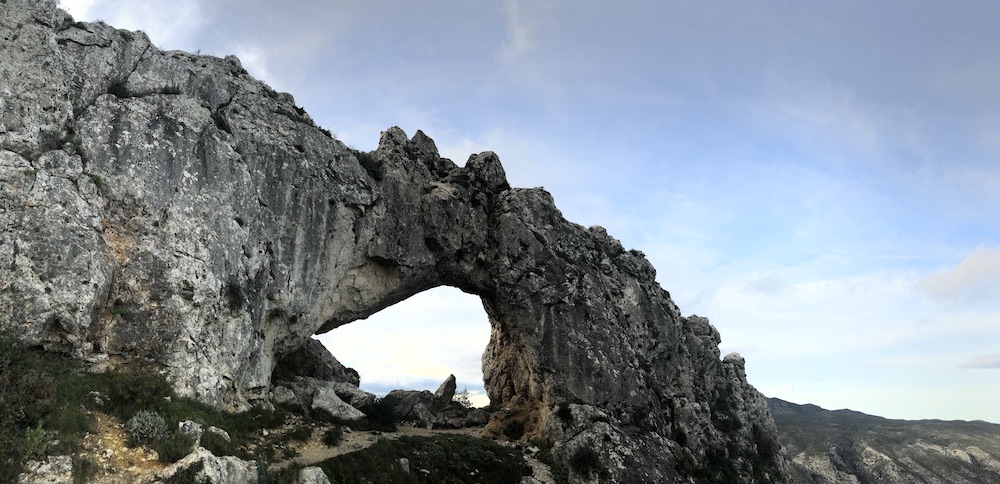 7. Don Quixote by Miguel de Cervantes, the first-ever novel, was written in Spain in 1605.
8. The preferred religion of Spain is Catholic Christianity.
9. There are 47 UNESCO World Heritage Sites in Spain to explore.
10. Spain is the largest producer of olive oil in the world, making 1.5 million tonnes a year.
And now let's discover do's and don'ts in Spain and unseful information on Spanish life so that you won't be taken by surprise by some of the local customs.
Spanish Life
One of the first things to know before going to Spain is that Spanish life is all about family, community, food, and tradition.
Spanish people live a more relaxed life than perhaps any other country in Europe and this is reflected in the organisation of the day.
The Siesta
One of the top things to know before visiting Spain is that there is a siesta taken during the day. The Spanish siesta has evolved over centuries to help agricultural workers be as efficient as possible in the high summer temperatures felt across much of the country.
To northern Europeans, coming for two weeks of summer sun once a year, the heat is a gift to be enjoyed. To many Spanish, the sun is a curse and to be avoided at all costs!
Siesta traditionally was a nap after lunch, to avoid being outside during the hottest part of the day. Nowadays it is a time to enjoy a long lunch, take some rest and spend time with family. In most of Spain, outside the big cities and larger tourist destinations, the siesta is still observed.
Wander around any Spanish town or village in the early afternoon and you can clearly hear the sounds of cooking, eating and family life behind the closed shutters of many homes.
Most shops usually close at around 1pm and open again at 5pm until 8pm. Agricultural workers still follow the tradition and can often be seen tending their fields and crops until dark in the height of the summer.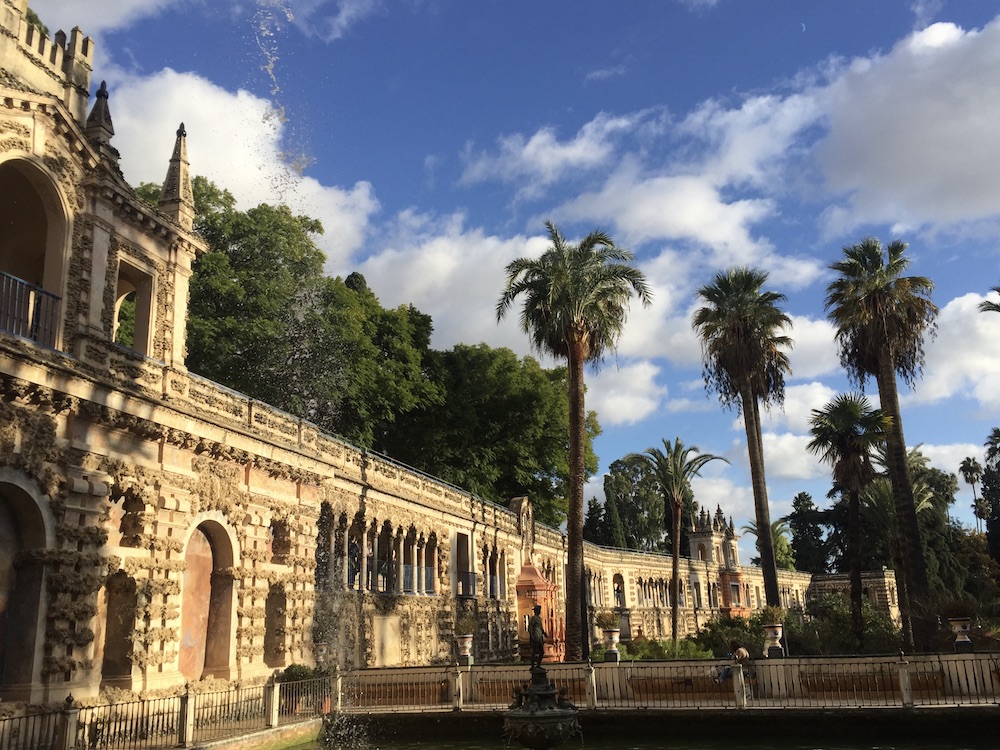 Public Holidays
Spain celebrates fourteen public holidays a year, many religious in origin.
There are a whopping 32 regional holidays and every town and village has its own annual fiesta, often around a specific religious date but really an excuse for a party…Spain loves a fiesta!
Some of the famous fiestas revolve around bullfighting. The city of Pamplona is renowned for the Festival of San Fermin, or the running of the bulls, held every year in July.
Whether you agree with it or not, bullfighting is a huge part of the Spanish fiesta culture. Bullfighting is seen as heroic, a test of wills involving courage, intelligence, and elegance with matadors playing the roles of national heroes.
Valencia is renowned for Las Fallas, the fire festival, held in March every year and one of the most popular festivals in Spain.
A traditional and religious festival celebration St Joseph, Las Fallas commemorates the carpenters' tradition of burning the wooden sticks used to prop up their lanterns in winter, thus ushering in spring.
The Carnival of Cadiz is held in February every year and is known as the naughtiest carnival in Spain! Music plays a big part in the festivities with the singing of rude and satirical songs about current affairs and popular culture.
Perhaps the most unusual of them all is La Tomatina, an August festival in Spain held in the town of Bunol near Valencia. Some 150,000 tomatoes are thrown between participants until nothing but a messy pulp remains.
No-one really knows why this festival started, but its continuance is testimony to Spain's love of a party, whatever the circumstances!
Religion
Spain has been a Catholic country since the reconquista returned the whole of the country back to Spanish rule in 1492. Prior to this, Spain had been conquered and ruled by the Moors since 711.
Some 70% of Spaniards identify as Roman Catholic, although only 13% of the population attend church regularly.
Since the death of Franco in 1975, Spain has undergone a deep religious transformation as they have struggled towards modernisation and finding their place on the European and world stage.
Spain is now a broadly secular society with many young people and those from minority groups shunning the church.
However, Sunday remains a day of rest across the country, with most shops closing for the entire day.
You may find larger supermarket chains on the Costa Blanca and Costa del Sol open in July and August and some shops open in popular tourist destinations. Just make sure not to run out of anything on a Sunday!
Many shops and restaurants will also close on Mondays with a sign on the door stating 'cerrado por descanso del personal' (closed for the rest of the personnel). So make sure you stock up for Mondays too!
Community
Community and friendships come only second in importance to family for most Spaniards. Fiercely loyal and spirited, the Spanish love nothing more than getting together with loved ones for meals and social events.
Extended families will often come together at weekends, to cook and catch up on news. Across Spain, you will see recreational areas for families living in flats, where tables and benches and BBQ areas are provided for cooking.
Often these gatherings go on into the night, where children go to bed at the same time as the adults.
It is normal when meeting a Spanish person for the first time, regardless of gender, to double kiss, once on each cheek. For new friendships, this may start as an air kiss but once trust is built, will quickly move on to cheek kissing and hugging…Spanish people are very tactile.
You cannot fail to notice when in Spain that Spanish people talk LOUDLY and over each other constantly. The Spanish language is also spoken really quickly – 7.82 syllables per second as opposed to 6.12 syllables per second in English – and it may feel like a fight is breaking out, but it's just everyday conversation and completely normal.
Food & Eating Out in Spain
Mealtimes are cherished in Spain, as much about the sobremesa as the food. Sobremesa cannot be translated to English, there is no equivalent word.
It simply means the time you spend at the table after your meal, which in Spain can often extend to several hours or more.
Mealtimes in Spain are very different to the rest of Europe and have evolved to help Spaniards manage the high summer temperatures. Lunch, for most families the main meal of the day, is eaten between 2pm and 3pm.
La cena (dinner or supper), a lighter meal, is also taken late, between 9pm and 10pm, and sometimes even later during the hottest summer months.
Often restaurants will not open their doors until 8pm. This is considered very early and the restaurant may be a little soulless and lacking in ambiance until later in the evening.
If you find the time between lunch and dinner to be too long, do as the Spanish do and have merienda (a snack) at around 6pm. This could be a cake or a tapas plate, just to keep you going through the evening!
Tapas is probably the most famous of the Spanish food traditions. Historically, tapas was an appetiser or a small portion of anything on the menu, but now you can go out and order a variety of tapas plates to make the main meal.
In some bars, you will get a complimentary bowl of patatas bravas or a slice of tortilla (Spanish omelette) with your drink; these portions can be generous and we have been known not to finish our meal because of too much beer and tortilla!
Paella is another famous dish of Spain. Paella was traditionally not a seafood dish, but made with rice grown in paddy fields around Valencia and flavoured with rabbit, chicken, and snails.
The essence of this colourful dish is to use whatever is available, local and in season. Inevitably, in the most popular seaside tourist destinations of Spain, this is seafood, which is why Paella is often seen as a seafood dish by foreigners.
But I'll let you into a secret, the best Paella is still found in the villages of l'Albufera lagoon near Valencia, its original birthplace and where paella rice is still grown and harvested today.
Many restaurants will serve a menu del dia (menu of the day). The menu del dia is usually exceptionally good value and will give you a taste of the local and seasonal flavour and cooking style.
The price normally includes three courses, a drink and coffee. Service is usually included in the fixed price, which can range from €8 to €16 or possibly more if you're in a big tourist city or on the coast.
If it is not included, and unless you are in an absolute dive or the service is dreadful, it is expected that you will leave a tip, usually around 5%.
And finally, If you are ordering a chicken dish in Spain, be very careful with your pronunciation of pollo. If you ask for polla, it is unlikely to be served to you as it's the Spanish word for penis!
Top Destinations in Spain
Next on this list of things to know before visiting Spain are the best areas to visit in Spain. Let's see the top destinations in Spain and the best cities for a memorable trip to this country.
These are the best cities to visit in Spain – each with their own special attractions and features.
Andalucia
The most southerly region of Spain, Andalucia offers beaches, adventure, stunning architecture, and mesmerising cities. No wonder, it's by far the most visited region in the country!
Andalucia is home to the famous Costa del Sol, taking in the Mediterannean party cities of Malaga and Marbella.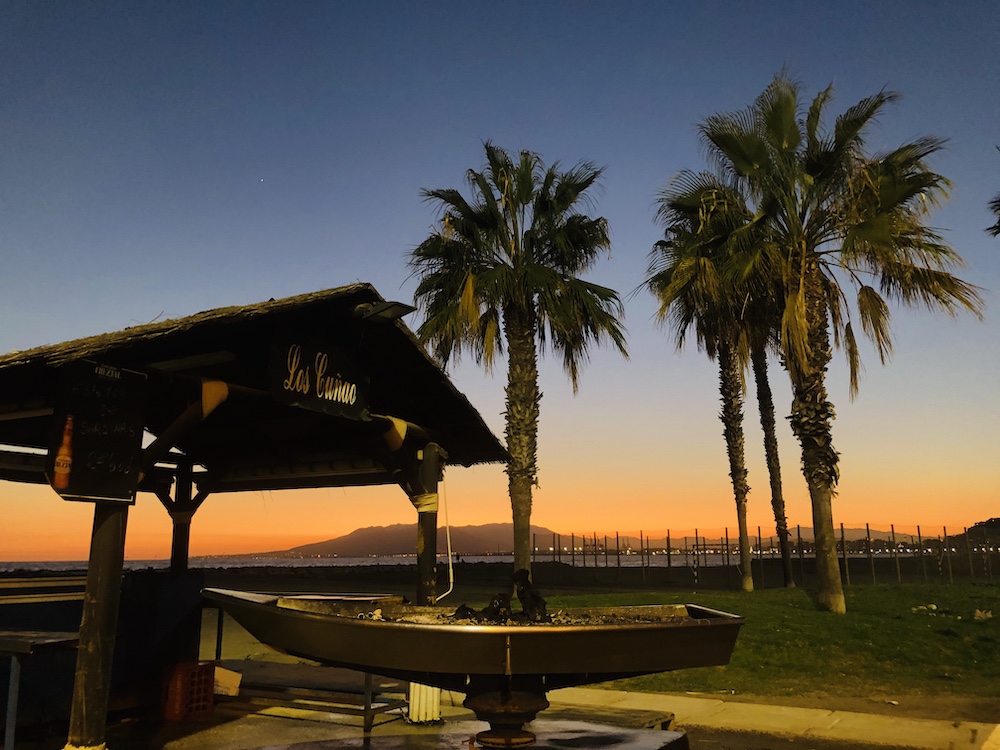 To the north, in the mountainous interior, the jewels of Seville, Granada, and Cordoba hold Moorish treasures, hidden squares, and sun-drenched gardens. For Seville, this is a local's guide that you may want to check out too.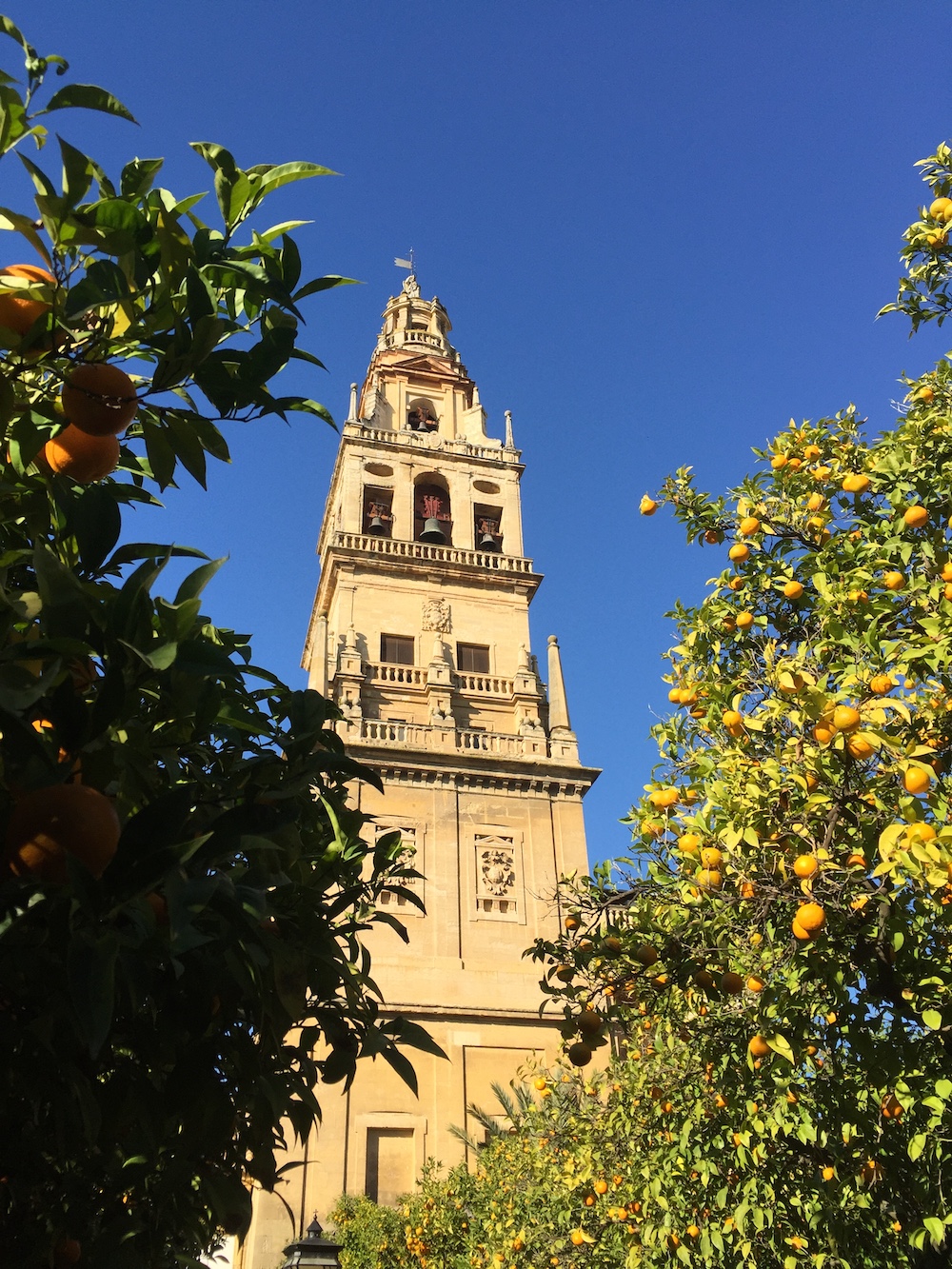 Further west, is the sea city of Cadiz (read the local's guide to Sanlucar de Barrameda), encompassing more of history than any other European city.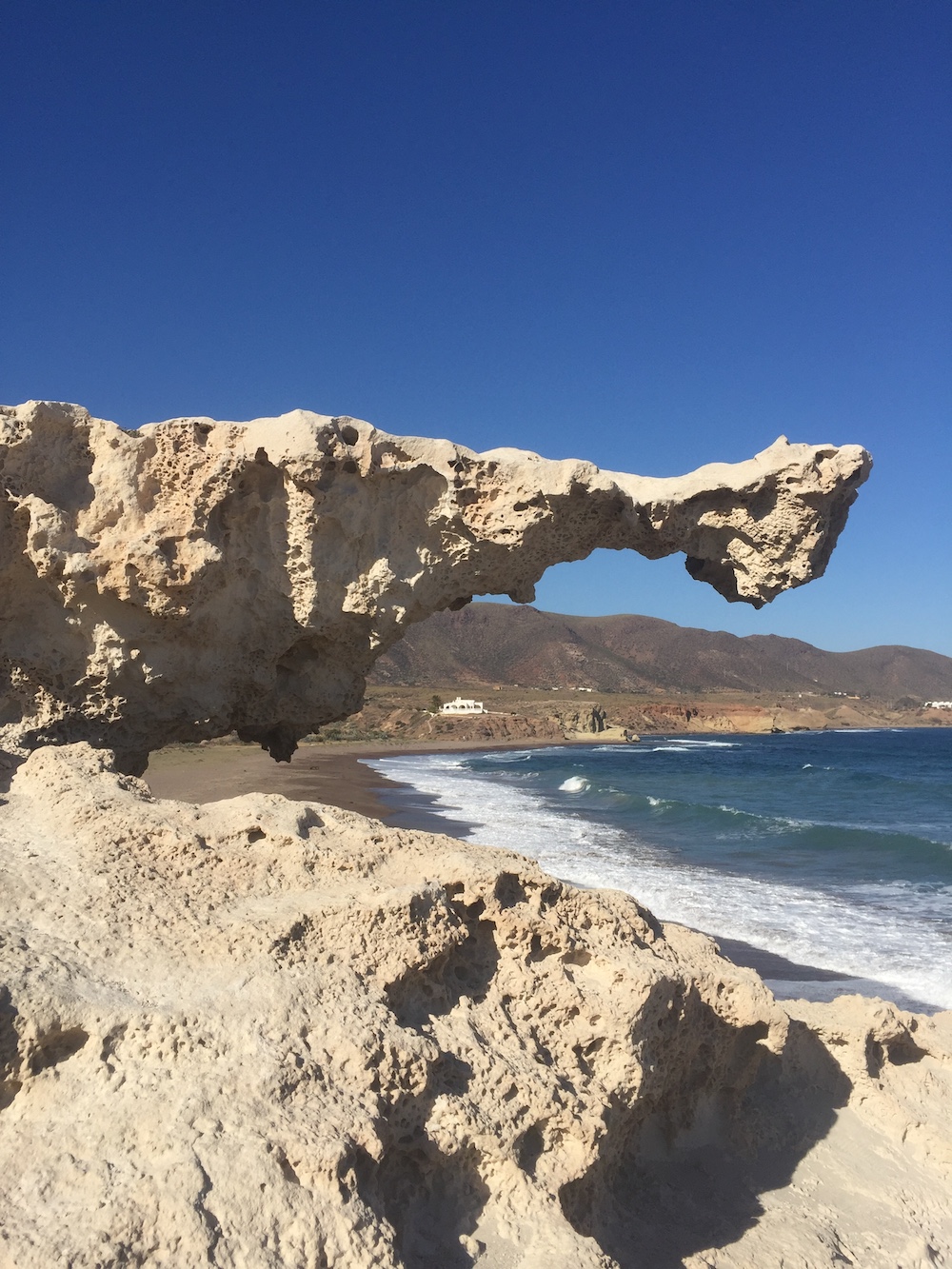 To the east lies Almeria, the driest place in Europe, with an average of one day's rain a year.
With its own desert and protected national park, Cabo de Gata, this is a fascinating landscape and part of Spain to explore.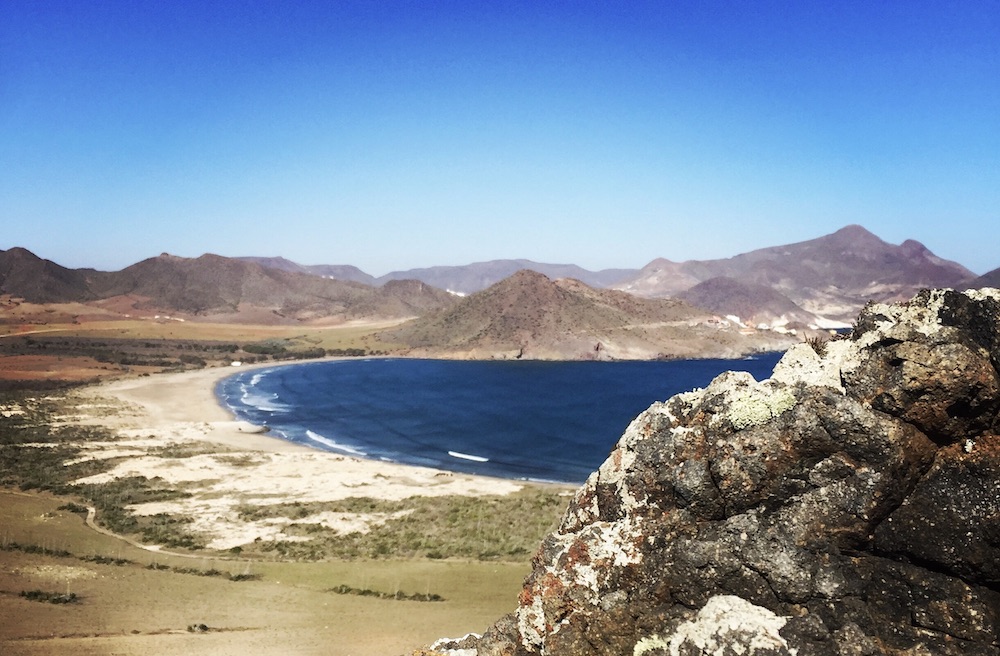 For hikers and activity lovers, the Sierra Nevada offers some challenging treks amongst iconic peaks, whilst Tarifa is a mecca for kite and windsurfers alike.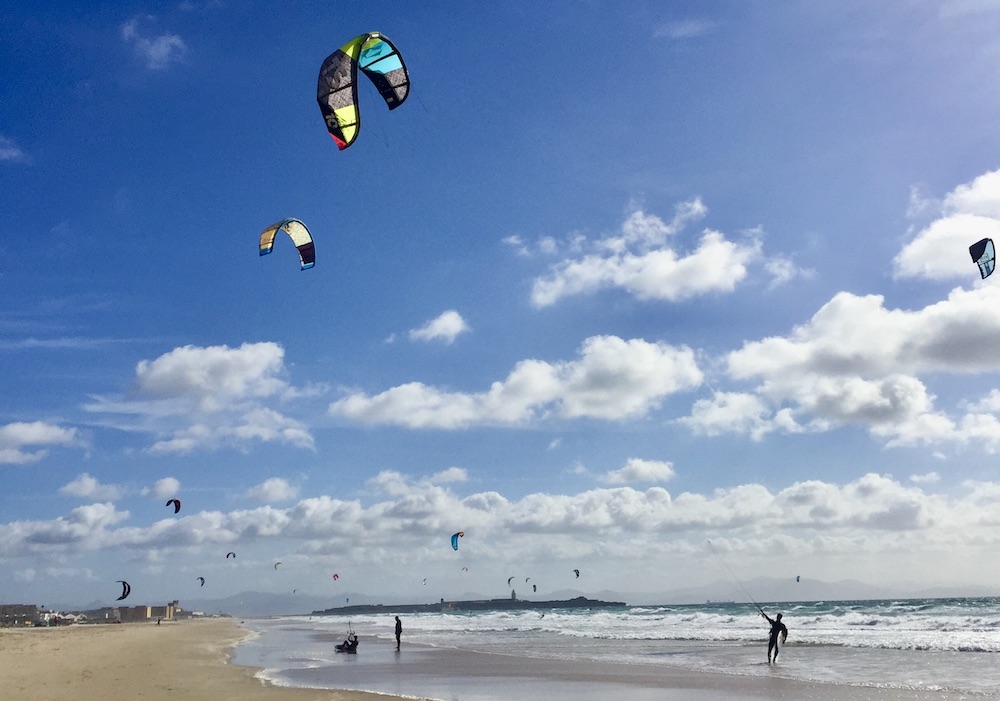 The Costa Blanca
One of the things to know before going to Spain is that Costa Blanca is home to Alicante and Benidorm and the perfect destination for a fly and flop holiday.
North of these very touristy destinations is the Cap de la Nau, nestled between Javear and Denia. Read our guide to Torrevieja to discover one of the best places to visit in Spain.
The coves here are craggy, with clear turquoise waters perfect for snorkelling before heading to one of the chiringuitos (beach restaurants) for a long lazy lunch, Spanish style.
Head inland by just a few miles to find authentic Spain in the mountains and valleys of the Marina Alta, where traditions still shape everyday life.
Make for La Vall de Gallinera and hike the nine villages, each with a restaurant offering a variety of the traditional dishes from the region.
To the south of the Marina Alta lies Guadalest, considered one of the most beautiful villages in Spain. With an impressive ruined castle perched on a craggy hillside above a turquoise lake, it's certainly pretty.
The drive to get there from the coast is spectacular too, one of the most dramatic in Spain.
Green Spain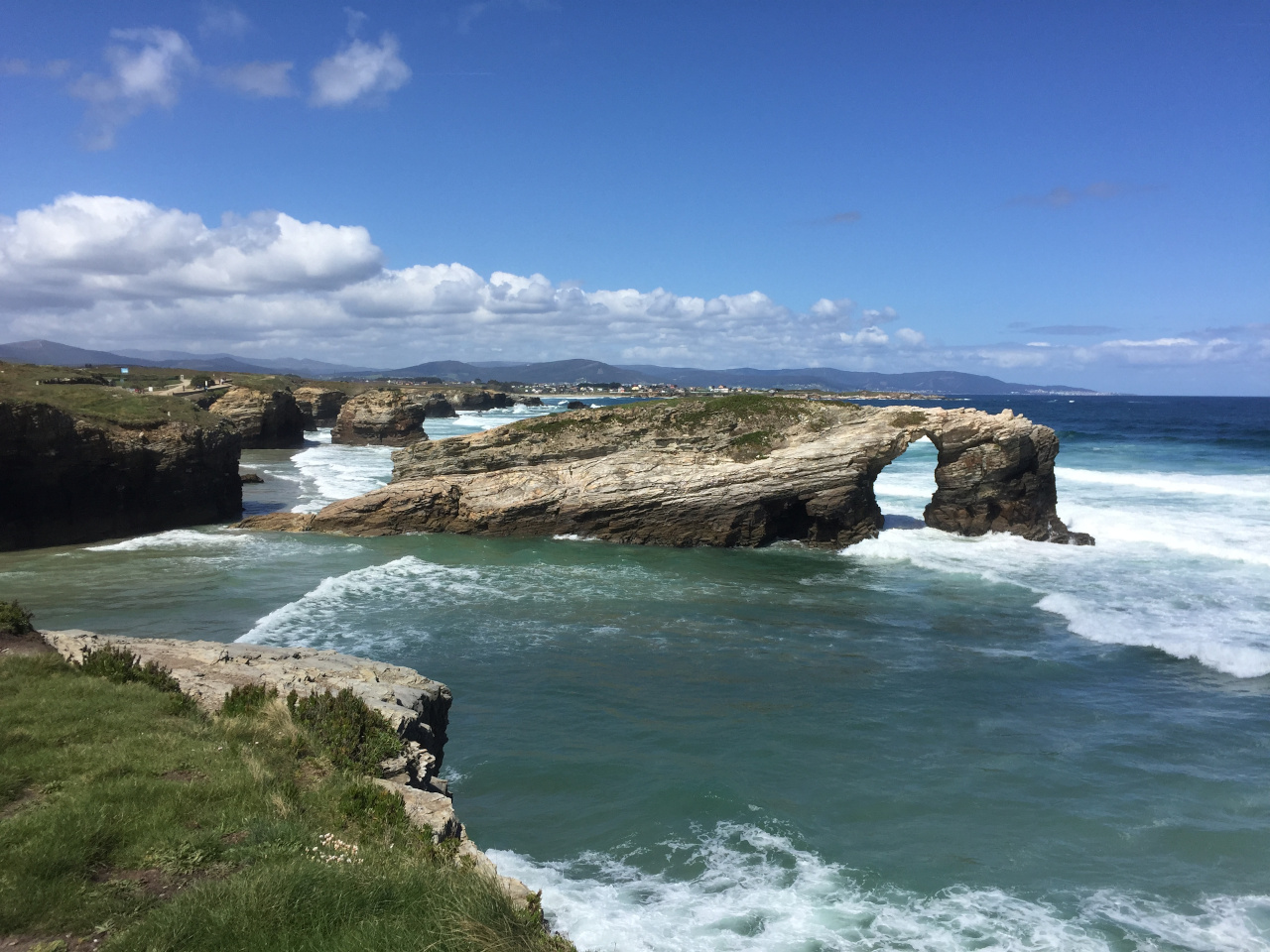 Green Spain is the last on this list of things to know before you travel to Spain, but definitely important. So-called because the weather in the three regions of northern Spain, Galica, Asturias, and Cantabria can be wet, giving the whole coastal region a lush and verdant feel, in contrast to the hot dry south of the country.
Here is where you'll find the best seafood in Spain, and arguably the best tapas. Criss-crossed by the famous Camino de Santiago de Compostela, the mountains and coastlines of green Spain are less travelled and more peaceful than their more famous neighbours.
Head to A Coruna for the best food, quieter, and more authentic than San Sebastian before visiting one of the most beautiful cities in Spain, Santiago de Compostela.
Packed with historic religious buildings, narrow cobbled alleys, and pilgrims on every corner, this city is as atmospheric and Spanish as they come.
This is everything you need to know before visiting Spain. It's an amazing country and you have a lot to see and do here.
About the authors:
We are Phil and Izzy. We've been adventuring and road tripping all our lives, covering over 30,000 miles in 28 countries. Two years ago, we quit work, sold our home and have been travelling and living on the road full-time ever since. Follow them on Facebook, Pinterest, and Twitter too.