Planning to visit Paris soon and don't know which are the best experiences in Paris? Here is the Paris bucket list for your first trip to Paris that includes the best things to do in Paris for first-timers.
I was truly excited when I learned I'd be visiting Paris for the first time. It was a dream come true and it was short notice. So, I wanted to make the most of my short trip to Paris – visiting the city and the top attractions. As it was a short visit, I had to select which activities I'd pursue and which I'd leave for a second trip to Paris. This Paris travel bucket list below includes all the things to see and do in Paris in 2, 3, or 4 days. Use this list when planning your Paris vacation!
Paris bucket list for your first trip to Paris
So what should you see in Paris? Here's a list of the top attractions in Paris – truly unmissable things to do in Paris on your first visit!
1. See the Eiffel Tower
The Eiffel Tower is the landmark of Paris – a not to be missed sight when visiting the City of Lights. As you can imagine, it was on my bucket list for Paris and it is definitely on of the must-have experiences in Paris.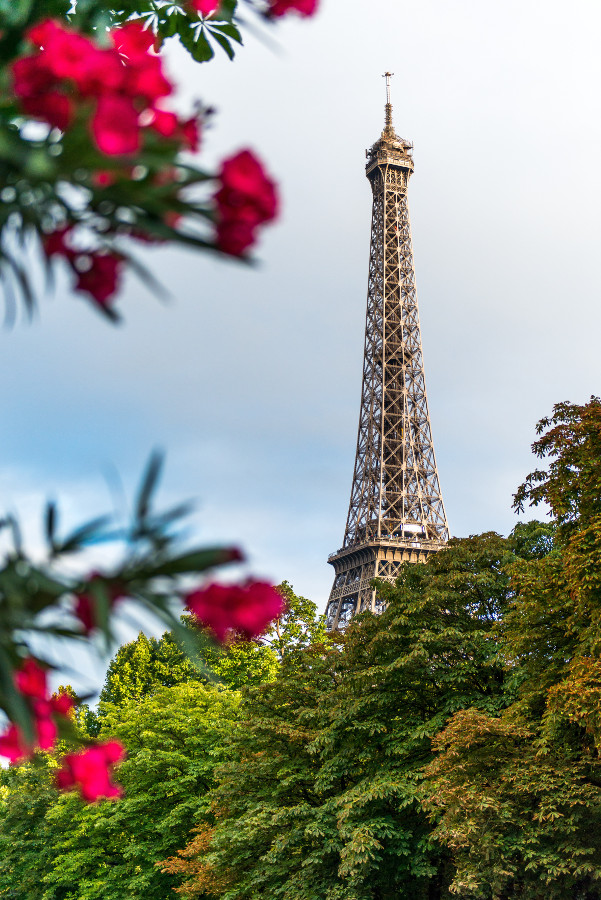 2. Admire Paris from the top of the Eiffel Tower
Yes, while the Eiffel Tower can be admired from numerous angles and spots in Paris, I didn't just want to see it. I wanted to go on top of it! And it was a great experience! Seeing Paris from the top of the Eiffel Tower – during the day or during the night – is special.
3. Visit the Louvre – and see the famous Mona Lisa
The Louvre is a must-visit when in Paris as it is a true gem. There are treasures there to be discovered – from ancient Egypt to the famous Mona Lisa. As I studied some art in school, I wanted to admire the paintings, sculptures, and other art items firsthand.
Yes, there is a line to see the famous Mona Lisa – thus my love-hate relationship with this painting – and it's hard to visit the entire Louvre in a day, but it's totally worth a visit! And do not ignore the other amazing museums in Paris either!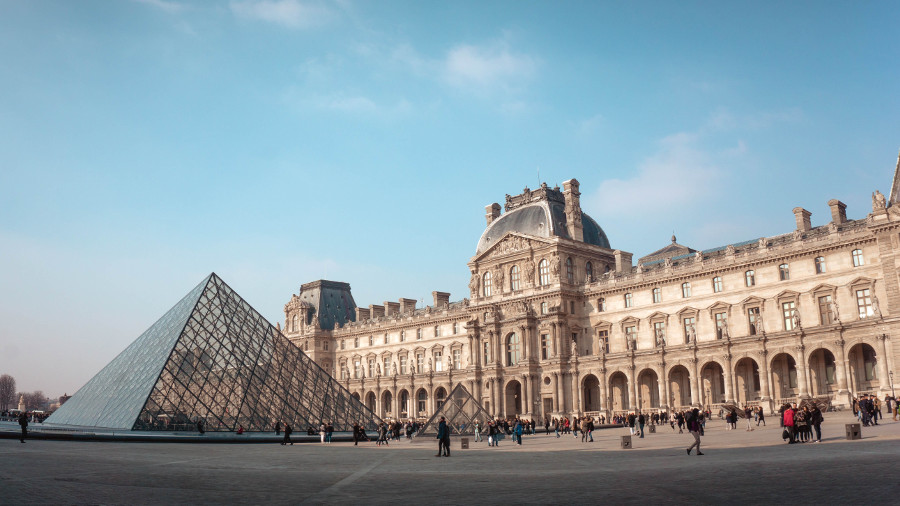 4. Take a walk on Champs Elysees
Famous for its shops and views, and as one of the romantic things to do in Paris, taking a walk on Champs Elysees should be on your bucket list. You may find here some interesting gifts (we bought something for our son from the Disney store) and the views and lights are great!
5. See the lights show on the Eiffel Tower
In the evening, every hour is marked with a special lights show by the Eiffel Tower. While seeing this show while being in the Eiffel Tower is a great experience, admiring it from a distance is even more impressive. Hint: you can admire this show from Champs-Élysées 😀
6. Visit Musée d'Orsay
If you like art – especially impressionism – this is the museum to go. As I said, there are numerous things to see in Paris, so, for me, it was hard to choose which museums to visit. But I am glad I chose this one! I was mesmerized!
7. See the Obelisk
The Luxor Obelisque in Paris is an interesting sight – definitely something to stop and admire/study.
8. Take a day trip to the Versailles Palace
Yes, the Versailles Palace isn't inside Paris, but nearby. However, it's easy to get to. Visiting the Versailles Palace was on my bucket list – and it was also an amazing experience that I recommend!
9. Take a stroll through the Tuileries Gardens
Jardins des Tuileries – the Tuileries Gardens – located just in front of the Louvre should be on your Paris bucket list. The sculptures, the green space – everything is enchanting.
10. Visit Montmartre
The famous hill located in Paris's 18th arrondissement was famous among artists back in the day – it is said that Picasso and Dali lived here. It's a famous area of Paris – so it should be on your list if you don't mind walking a bit – up the hill.
11. See the Sacre Coeur
Another landmark of Paris, the Sacre Coeur Basilica – which can be found in Montmartre – is one of the not-to-miss Paris sights.
12. Notre Dame de Paris
Another famous church in Paris, the Notre Dame de Paris is enchanting and it's definitely one of the Paris attractions that get on everyone's bucket lists.
13. Try the "crepes" – pancakes
While in Paris, you should definitely try at least a crepe with a different filling than those that you are used to. I ended up trying pancakes with chicken, mushrooms, sour, dill, and Swiss cheese and they were amazing – I am actually making them at home! You got me: I love pancakes 😀
14. See the Arc of Triomphe
While we have a replica of the Arc de Triomphe in our city – as Bucharest was called Little Paris – I wanted to see the original. After seeing it, I am glad this was on my Paris experiences list.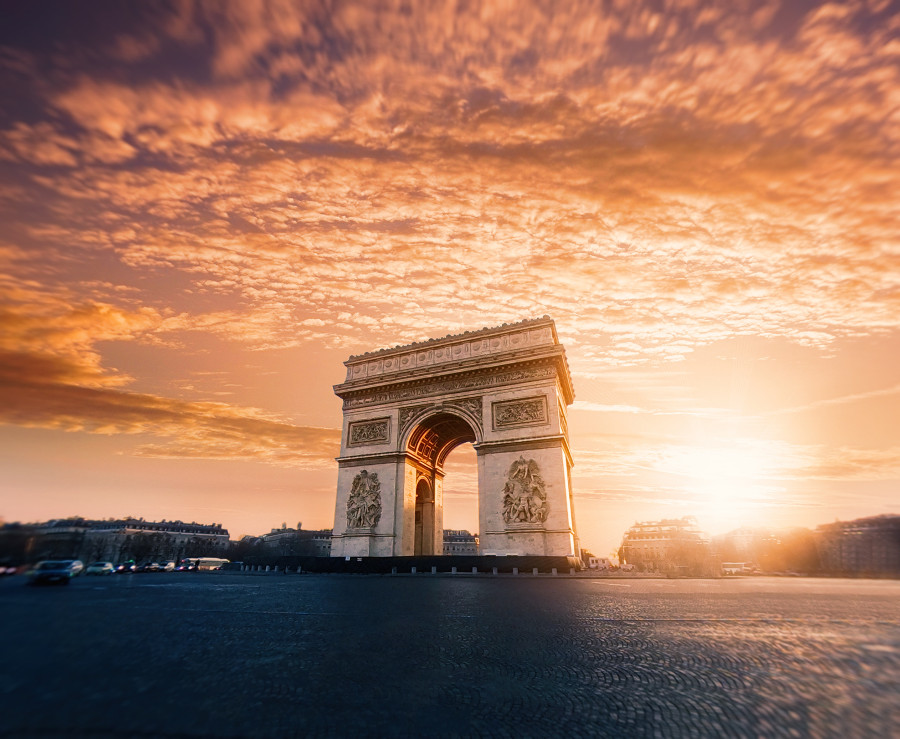 15. See The Banks of the Seine, the Only UNESCO World Heritage Site in Paris
Paris has a UNESCO World Heritage Site that it's almost impossible to miss. It's the Banks of the River Seine – so they should be on your bucket list for the City of Lights!
These were the items on my Paris bucket list. What do you want to see in Paris?
Finding a place to stay in Paris
Finding accommodation in Paris can be challenging despite the large number of rental options available in the city. It's one of the most visited cities on the planet and I'd suggest planning your stay in advance, Your choice of lodging would depend mostly on your personal preferences and budget.
If you like staying in hotels and having hotel-specific amenities like daily housekeeping and room service, use booking.com for hotels in Paris. If you want to have the comforts of a home during your trip, check out short-term rentals in Paris. Websites like Airbnb and Homelike have great short-term apartments all over Paris. Some of them include facilities offered by serviced apartments such as laundry, cleaning, gym, etc.
If you decide to use these apartment rental websites, always double-check things that are important to you. For e.g., if you're a digital nomad and high-speed internet is necessary for your work, speak to your landlord and make sure the apartment has good internet before you complete your booking.
The third option is hostels. Hostels are perfect for students or travellers on a limited budget. You'd have to share your room and bathroom with others but you'll save quite a bit of money.
Conclusion
As you can see, there are many things to add to your Paris bucket list. After you decide when you are going to take your Paris trip, create your Parisian bucket list and enjoy as many attractions as possible!