Rimini is a city that remains in your heart and that you cannot forget easily. A welcoming city makes you feel at home from the time you arrive.
What is the secret of Rimini in order to make of it one of the best destination for your next holiday? You can discover by yourself while organizing your vacation there looking at the good tips on www.riminibeach.it.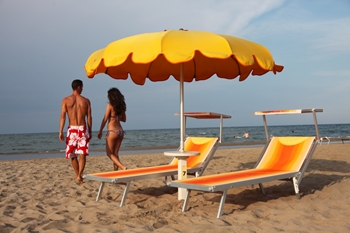 Innovation
During the year Rimini always give something new to the tourist and people that live here. Rimini does not conform to the same services or activities, but is always ready to offer new entertainment, new event, new ideas adapting with the time that is changing. In Rimini you will not feel bored, you always be surprised.
What will you find in Rimini?
Depends on what you like. Do you like having fun, see museum, try new food or just relax? In Rimini you can find all of these.
Food
In Rimini you will find a variety of plates and food, typical of the Italian tradition thanks also to the story that in some way affected the culinary tradition. Here you can try a huge variety of home made "pasta" that for the people of the territory has become something almost sacred. In fact is very typical that old women prepare the pasta with their hand, so in many restaurant you will actually eat a homemade pasta. Pasta does not mean just "spaghetti", but there is a huge variety of it: tortelli, strozzapreti, passatelli, tagliatelle and more. Another typical food in Rimini is the "piadina" a very special bread with simple ingredients (some are apparently still secret) but that combined with some typical food of the territory become something unique.
Entertainment
In Rimini you can have a fun in many ways. If you love sport on the beach you will find kilometers of area dedicated to different sports. You can play football, beach tennis, volleyball, beach tennis and much more. The beach resort in Rimini offer many services for you and your children. For the little one there are many areas where they can play in total security while adults can enjoy swimming pool, Jacuzzi and wellness area to receive treatment for their body and mind. Another place in order to regenerate your body and mind is the "Rimini Terme" the only Spa in Emilia Romagna that uses both sea and thermal water and where you can relax, have fun and take care of your body. In Rimini Terme you will receive also medical assistance with a medical team ready to help you, and you can also have beauty treatments and massages.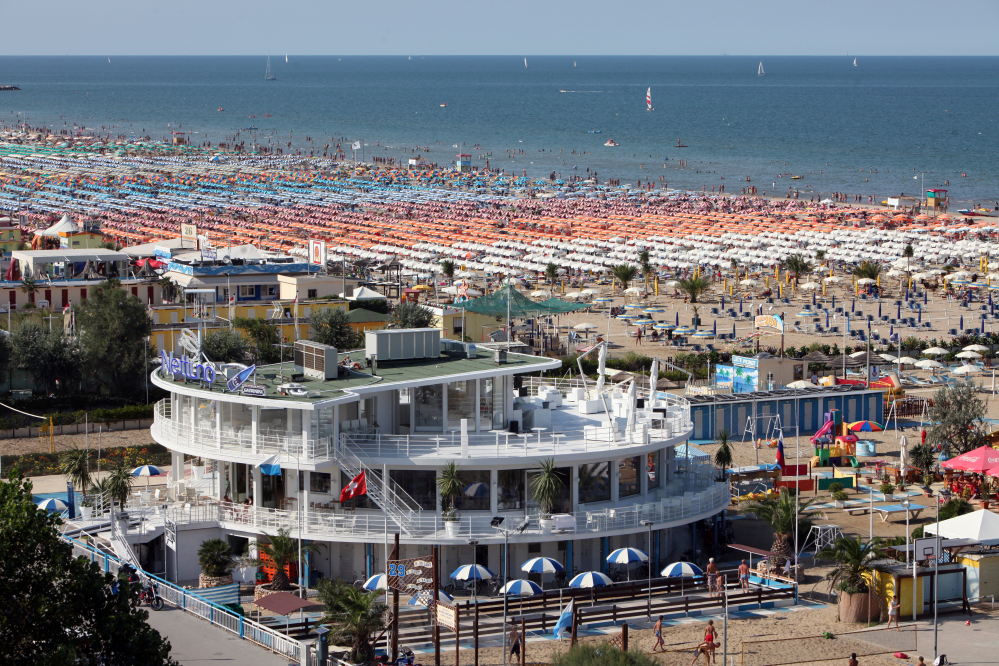 Theme Parks
In Rimini area there are a lot of theme parks for everyone. Fiabilandia is a perfect place where your children can spend a nice day playing with a lot of different attraction and games. Another recommended theme park in Rimini is the Delfinario where you can see a nice show of these funny and sweet animals.
What do you think? Is Rimini worthy a visit? Have you been there yet? Start planning your next vacation on www.riminibeach.it.