These selection was originally published on Hipmunk's Tailwind Blog by TheHipmunk on April 14, 2016
Business or leisure? Why not both? For those lucky enough to travel for business, we suggests turning business trips into mini vacations, or what some call "bleisure" trips. The cities below are known for their economic prowess as well as their entertainment dexterity, making them perfect for bleisure. With stunning skylines, rich cultural sites, wilderness centers and upbeat night scenes, these cities are the ideal places to blend business with more than just a dash of pleasure.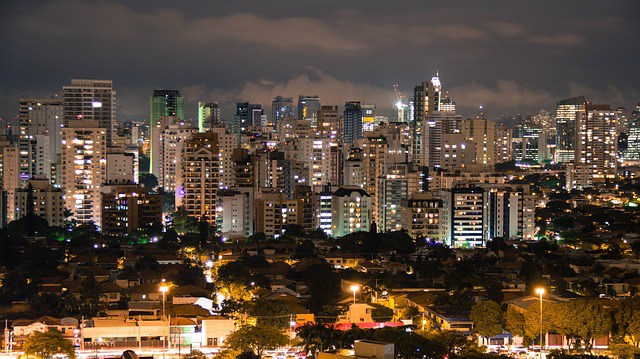 As the financial capital of Brazil, this concrete jungle of skyscrapers knows how to cater to business travelers with luxury hotels and fine restaurants. Sao Paulo also offers great antique markets and cultural institutes making it a great city to extend a business trip into a short vacation. The InterContinental Sao Paulo on Avenida Paulista makes it easy to get to meetings as well as the Sao Paulo Museum of Art, which has a fine collection of national and European art. On Sundays, an antique fair operates underneath the suspended museum's open space. Leave the bustle behind and stay at George V Also De Pinheiros in Villa Magdalena, the bohemian area of Sao Paulo. Benedito Calixo square is sprawling with vendors of art, and handmade and antique treasures on Saturdays.
With six international airports and the Eurostar high-speed rail service connecting London to the rest of Europe, the city is a must-stop for international business travelers. Stay a few days longer to partake in London's rich history. It's oldest financial district, often referred to as The City or The Square Mile, conveniently houses many of the must-see sights. St. Paul's Cathedral, the Bank of England, the Museum of London, the Barbican Center, and 30 St. Mary Axe (better known as The Gherkin) are within walking distance. The modern Apex Temple Court Hotel is between the City and Covent Garden in the Theatre District. The Grange Tower Bridge resides near Jack the Ripper's old haunts in the East End, which is now a trendy area filled with markets, bars and restaurants.

There's no need to travel the world on business, when the business world congregates in New York. Forget the stereotypical Wall Street bankers, New York draws people for more than just work. The City has something for everyone:museums, on and off-Broadway shows, secret speakeasies, green spaces, fashion, and sports teams galore. The food selection is as diverse as its people with mini communities throughout the five boroughs representing much of the world's cuisine. Stay at the W New York Times Square in the heart of all the action and spectacular views of the city and only a couple of stops from Central Park. Avoid the touristy scene altogether by staying at the Sixty on the border of East Village and the Lower East Side neighborhoods for an eclectic glimpse of New York.
Singapore's geographic location, top-tier AAA credit ratings, low taxes, and zero-tolerance for corruption make it a highly desirable place to do business. The 13.6 percent of public green spaces that occupy Singapore's land mass makes it a great place to relax and escape the madness of city life. In 2015 the 202 acres that make up the Singapore Botanic Gardens, were inscribed as a UNESCO World Heritage site. Just as impressive are Gardens by the Bay with 250 acres filled 500,000 species of plants, fountains and promenades. For more nature action visit the Singapore Zoo or go on a night safari to see animals in their natural habitat and experience a rainforest ecosystem. Stay at the lovely Sheraton Towers Singapore, which offers rooms with balconies opening directly to the pool.
Trade and tourism make up Tokyo's largest industry output with 18%, according to the Brooking's Institute 2015 Global Metro Monitor Map. This city was made for business and pleasure. The Grand Hyatt Tokyo is in the center of Roppongi, known its night scene, which attracts both locals and foreigners. Karaoke is a favorite outing for locals and Tokyo knows how to do it right. The Keio Plaza Hotel Tokyo offers four private karaoke rooms with incredible views of the city. Fashion is Tokyo's forte so take time to explore the city's array of eclectic styles. Head to the ward of Shibuya to check out the Harajuku district made famous by singer Gwen Stefani in her hit songHarajuku Girls where youths dress in mixed colorful styles of traditional dress, cosplay, Goth and more. Locals also strut their Harajuku Sunday best at the nearbyYoyogi Park near the Meiji Shrine, a forest spanning 170 acres.