Antarctica is a dream for many, and a cruise in the Ross Sea, an opportunity to go where few humans get, to see the largest ice-formations in Antarctica and maybe to admire some beautiful water creatures is a not to miss one. Oceanwide Expeditions announced two new expeditions to the Ross Sea in 2017 and the cruise company offers anyone interested a unique chance to win a free cruise passage for this amazing journey (valued at $25,000).
The requirements are really simple – and apart from the big prize there are also other prizes (consisting of vouchers) offered for the second and third place winners. You can participate until February 29th!

The cruise lasts 32 days – you can see the complete itinerary here – and starts in Bluff, New Zealand, and ends in Ushuaia, Argentina – with a second cruise taking the reverse route. And words cannot even begin to describe the beauty of this cruise, as you can easily see in the video below.
The ice-strengthened vessel "Ortelius" will be accommodated with helicopters for these cruises, as, depending on the weather conditions, they try to land in Taylor Valley, one of the Dry Valleys, on the Ross Ice Shelf, and on the Peter I Island (an uninhabited volcanic island).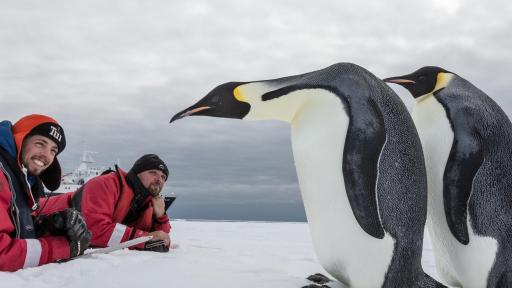 I admit that, now, I only dream about such an opportunity, but as I see there are several Antarctica cruises available, I hope I'll be able to be part of one in the future.
I think it is a great initiative that the company decided to offer a ticket for someone for this cruise. So, if you would like to see the amazing Antarctica in 2017, you should create that profile and start getting votes – read the rules carefully. Like I said, it is a not to miss chance!
If you need more information, you can also read this press release.